The severe risk continues in the south this evening , with the main focus of severe storms in Louisiana, Mississippi and Arkansas. Damaging winds and hail will be the primary threat but an isolated tornado cannot be ruled out. Please stay alert and have multiple ways to get watches and warnings!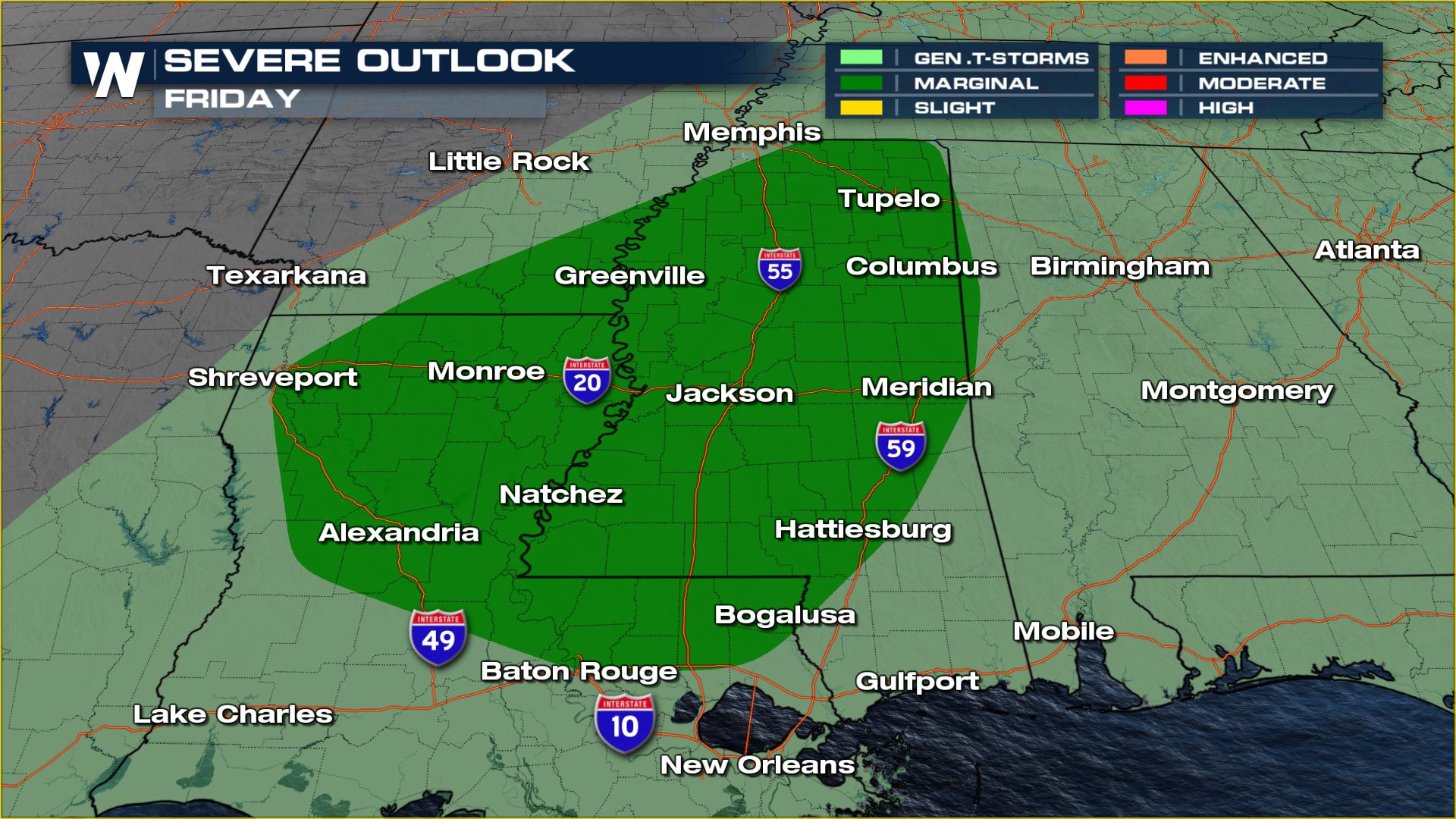 We can expect heavy rain and some strong storms to develop this evening. While storms could be widespread through the Deep South, the severe weather potential is concentrated in Mississippi and Louisiana. Showers and storms continue overnight through Alabama, Georgia and Tennessee before the front pushes along the southeast, bringing a severe threat to the Atlantic Coast on Saturday.
The Weather Prediction Center (WPC) has issued an excssive rainfall outlook through tonight. Heavy rainfall is possible as storms develop along a cold front that is working through gulf moisture. Locally heavily rainfall is possible, including isolated rainfall totals 3 inches possible.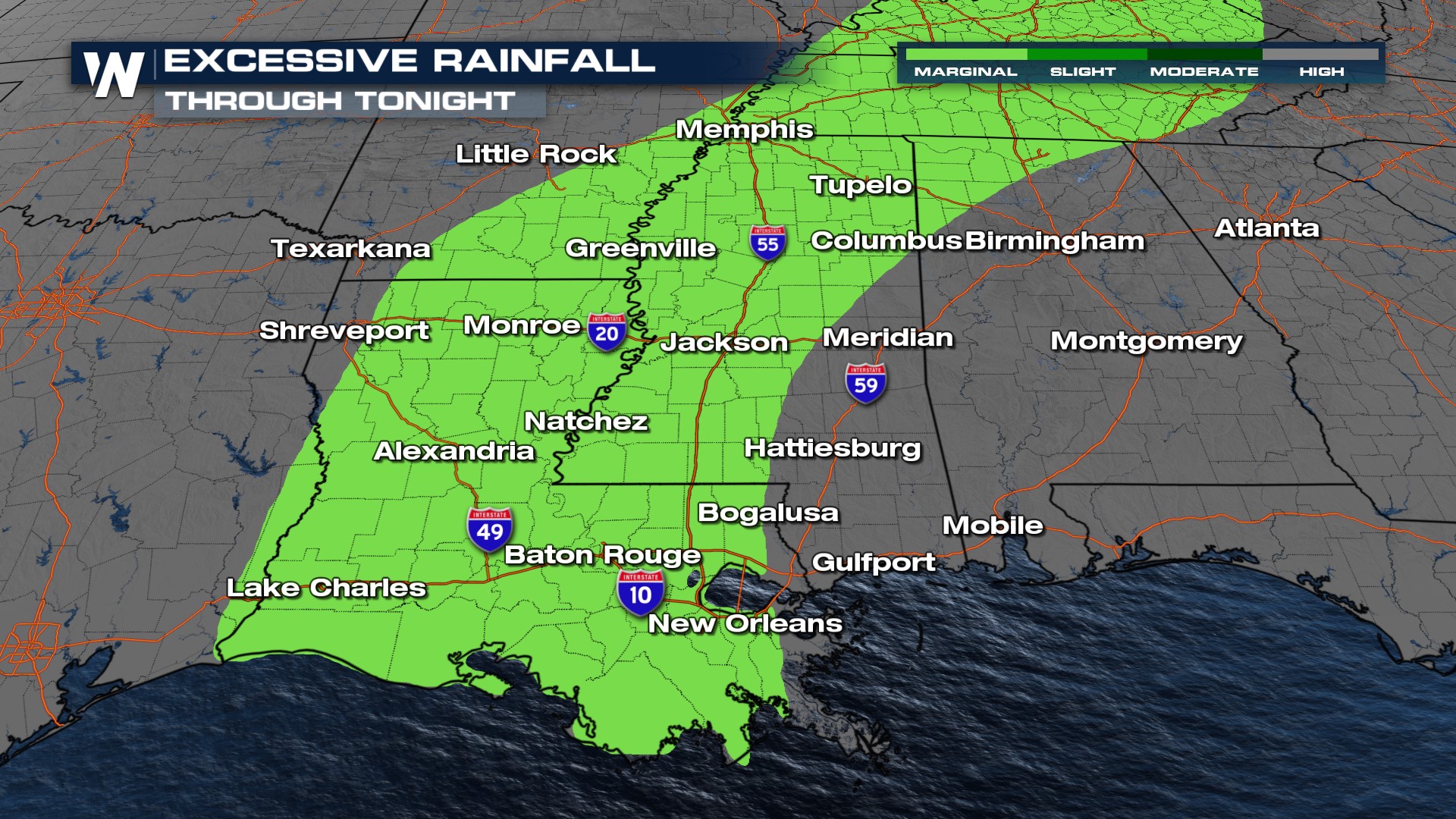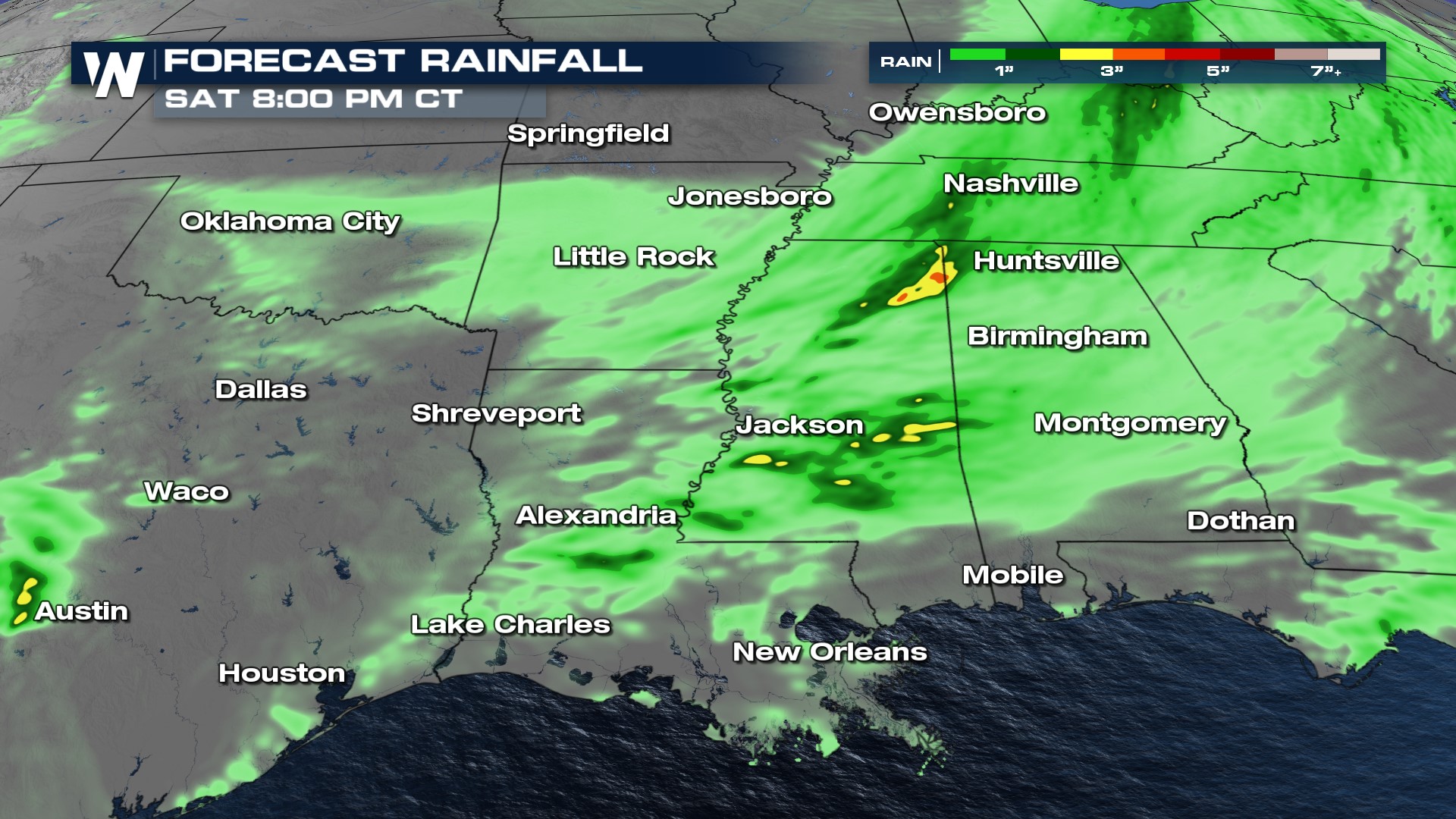 Stay with WeatherNation for the latest in severe weather potential, always streaming 24/7!