Mother Nature is back at it. Once again, widespread strong to severe thunderstorms are expected to build across the heart of the country. After an active day Friday, the same pattern will shift east. A robust trough of low pressure in the Jet Stream will provide a broad sense of lift. At the surface, a warm front will continue to pull in deep instability and moisture from the Gulf of Mexico. Saturday, severe thunderstorms will develop in the central and southern Plains, moving to the lower Mississippi Valley and Great Lakes into Sunday.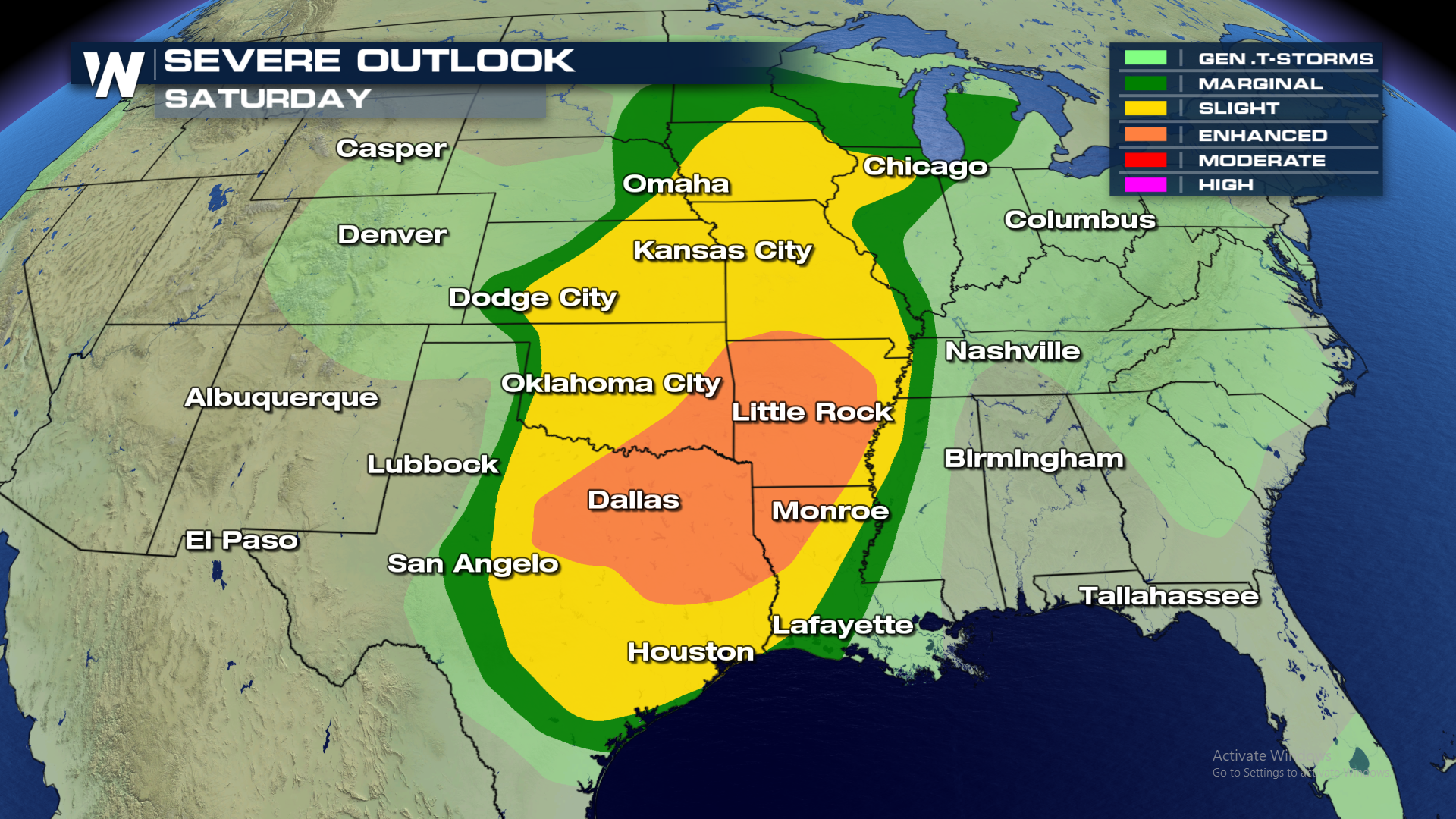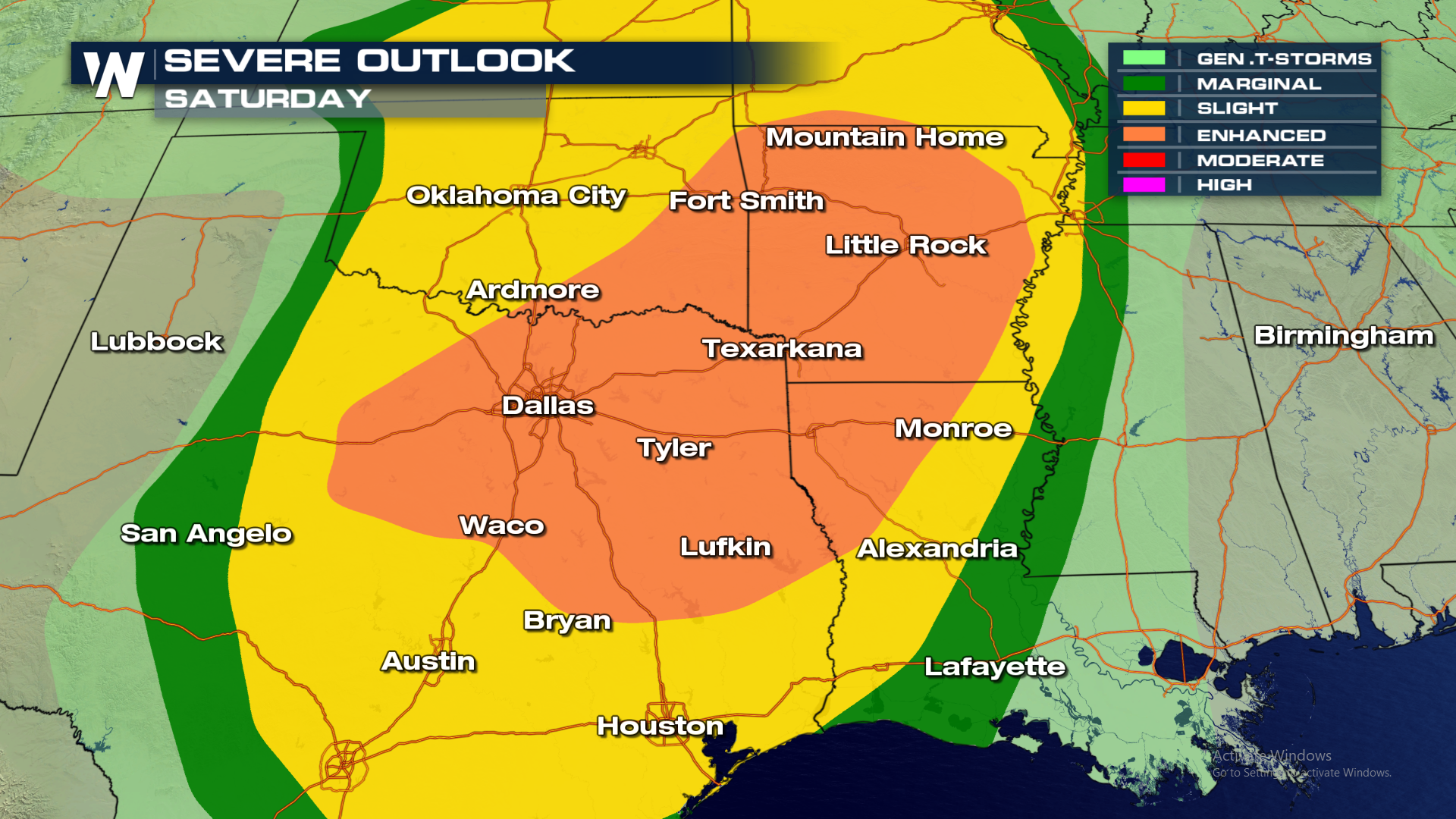 The risk for tornadoes, hail and wind will all be possible for the start of the weekend.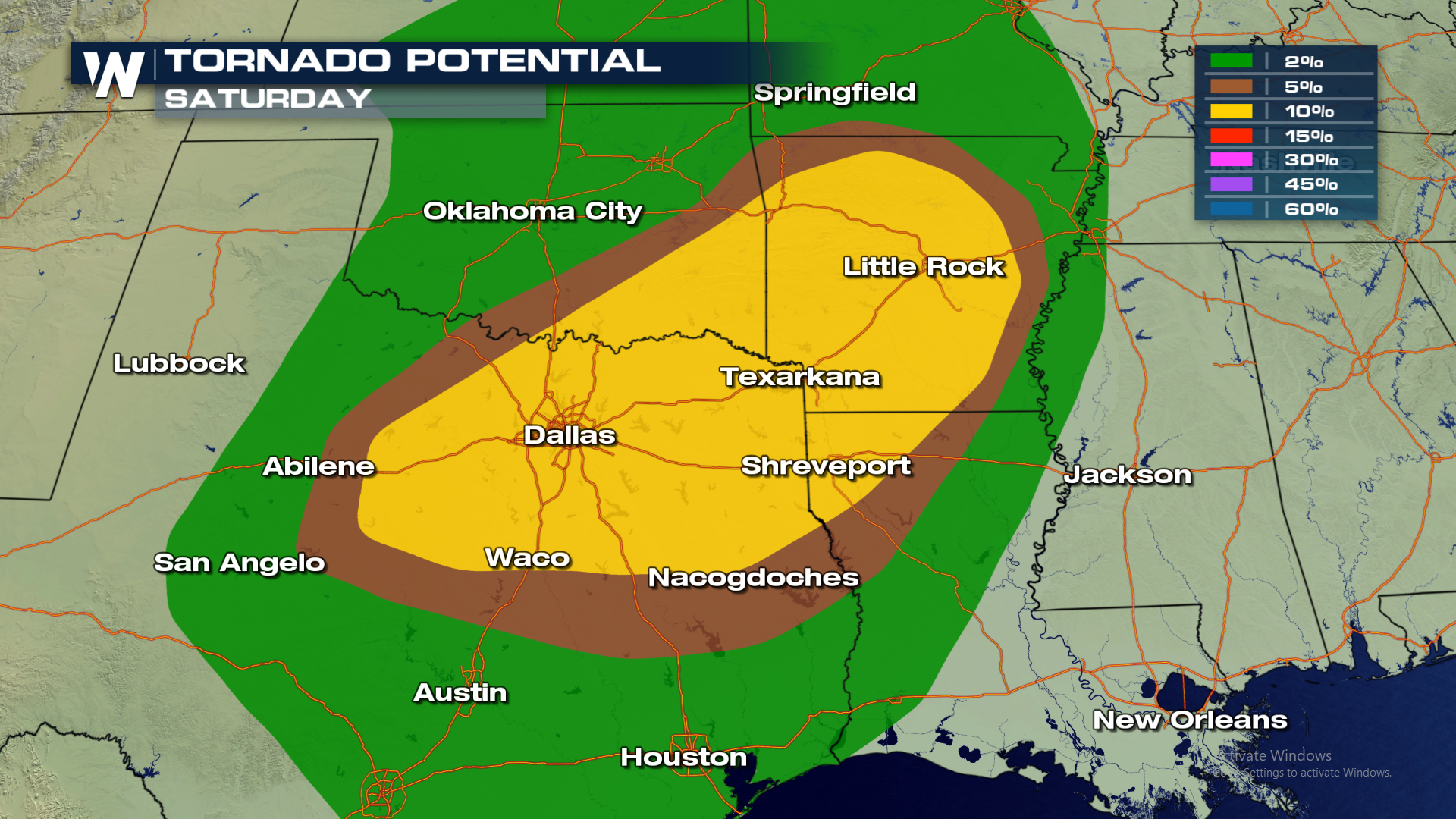 Hail up to 2" in diameter can't ruled out as strong updrafts nearing 60 MPH will likely occur within the strongest storms.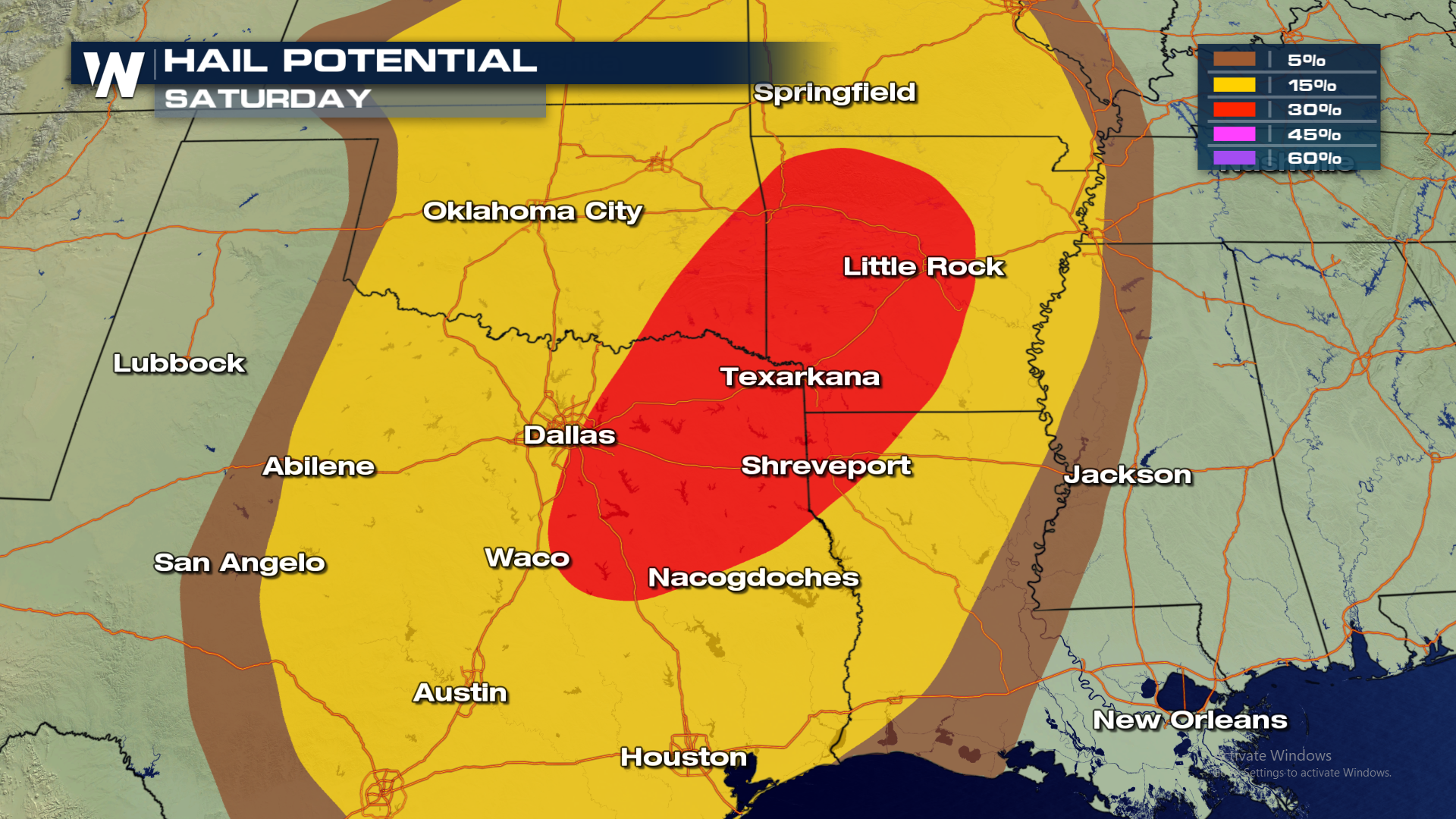 The potential for damaging wind gusts will also be possible this afternoon. Some gusts may exceed 60 MPH due to outflow boundaries.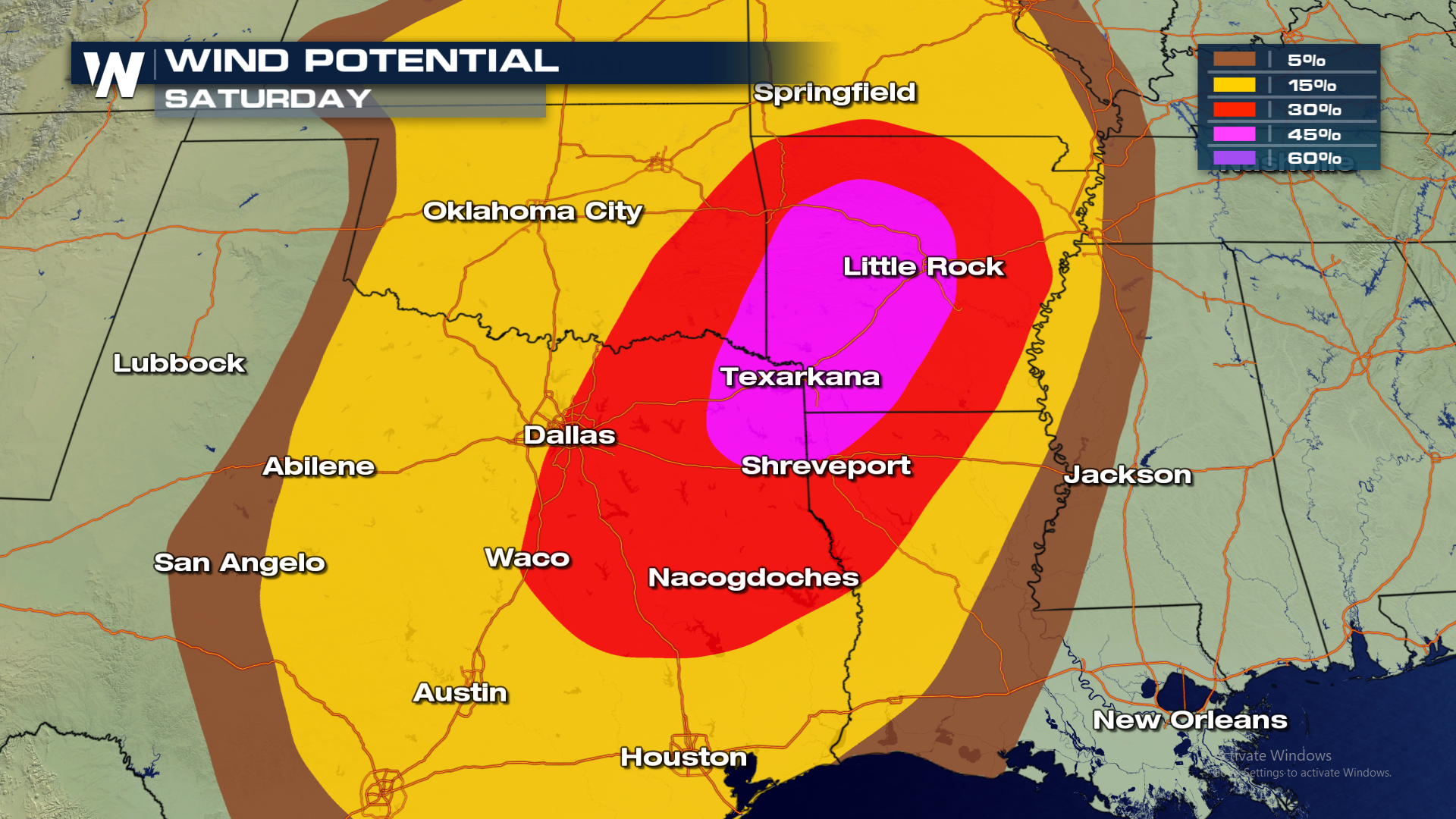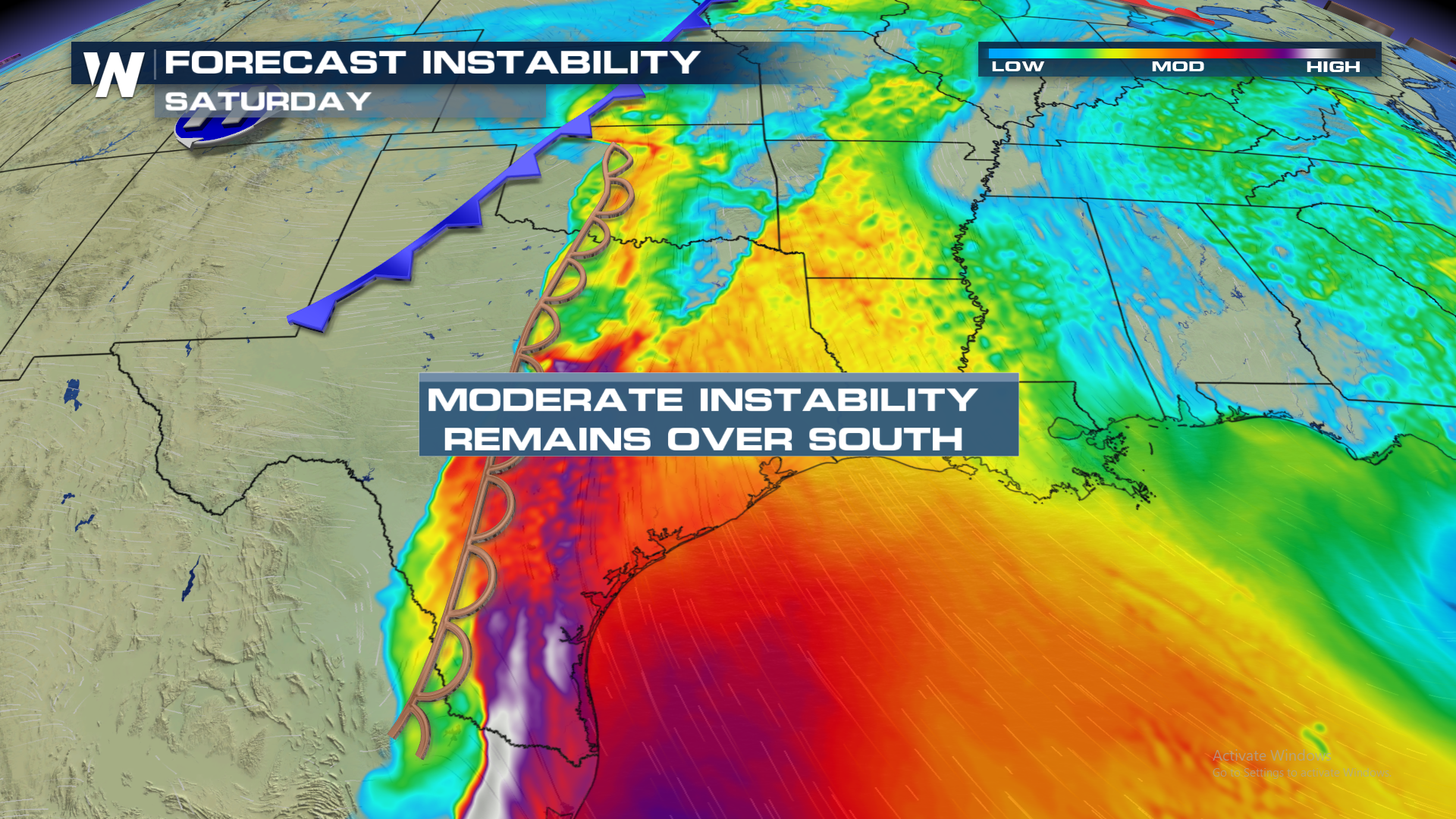 A line of strong storms will be moving across Texas and Oklahoma first thing in the morning. As that line charges into the ripe atmosphere through the day, storms will continue to grow and strengthen. Morning storms will move toward the Mississippi Valley, while additional afternoon storms build along the cold front. Texas will likely see a second round as well. Below is the expected timing of storms throughout the area this afternoon.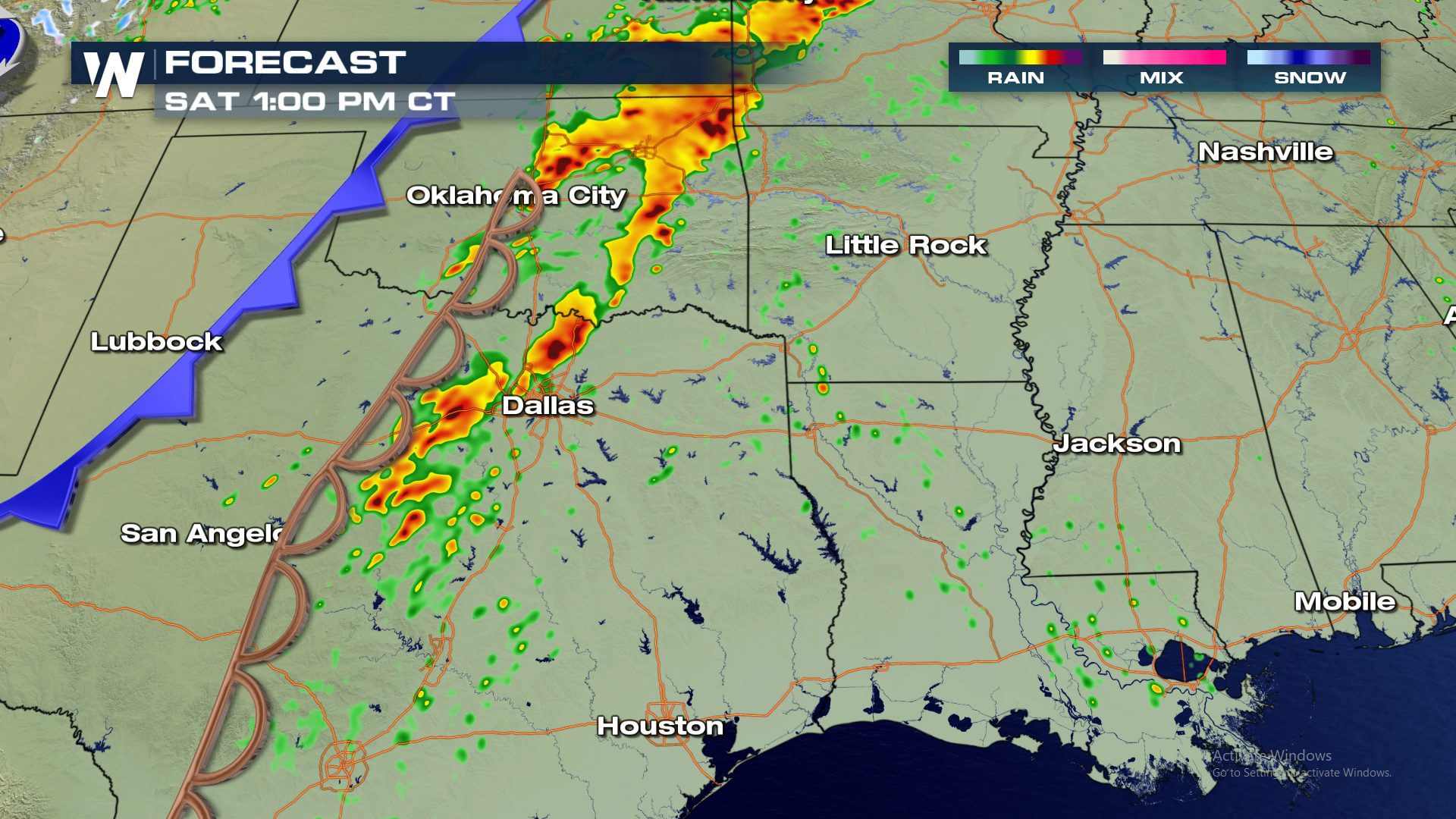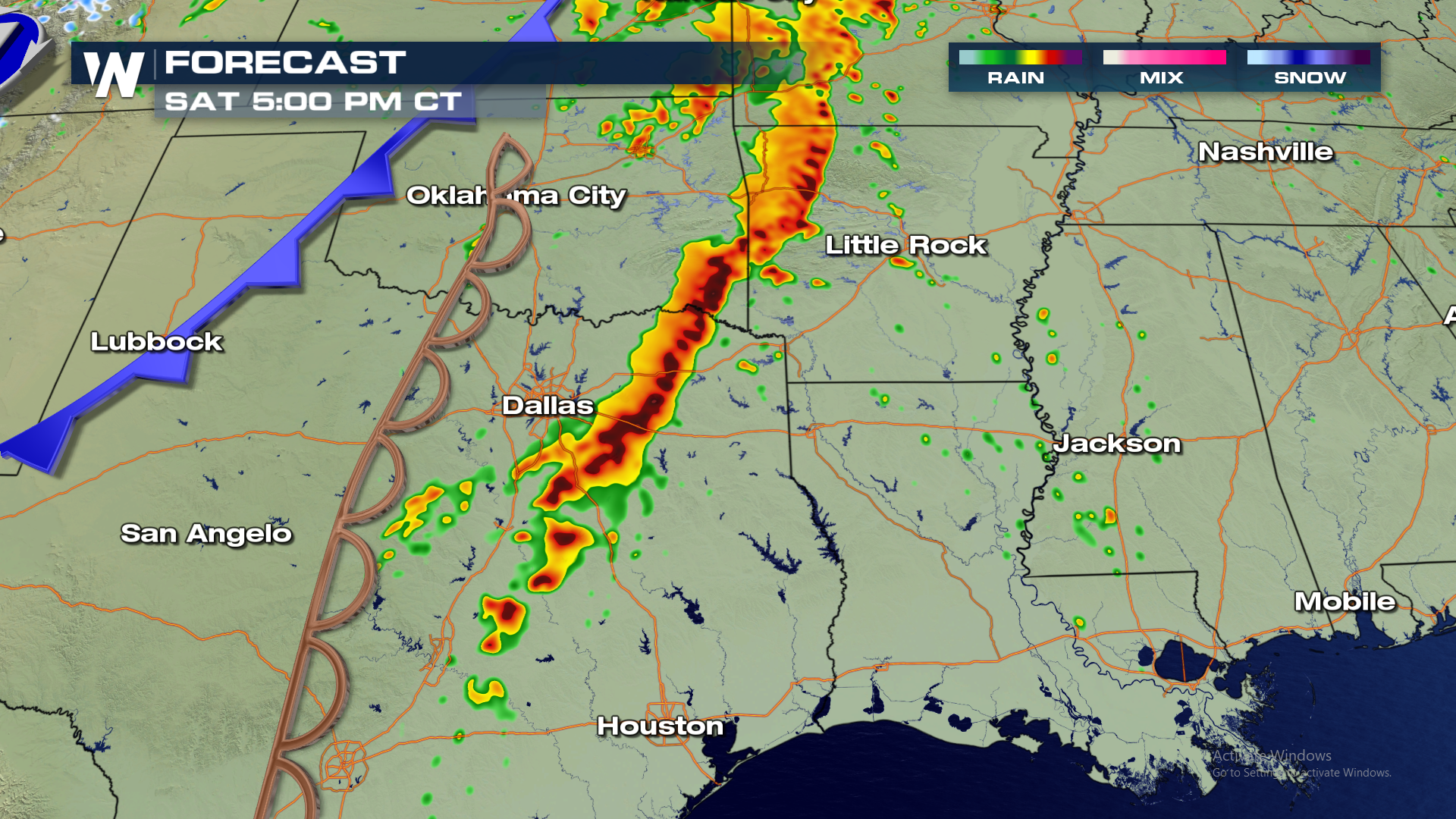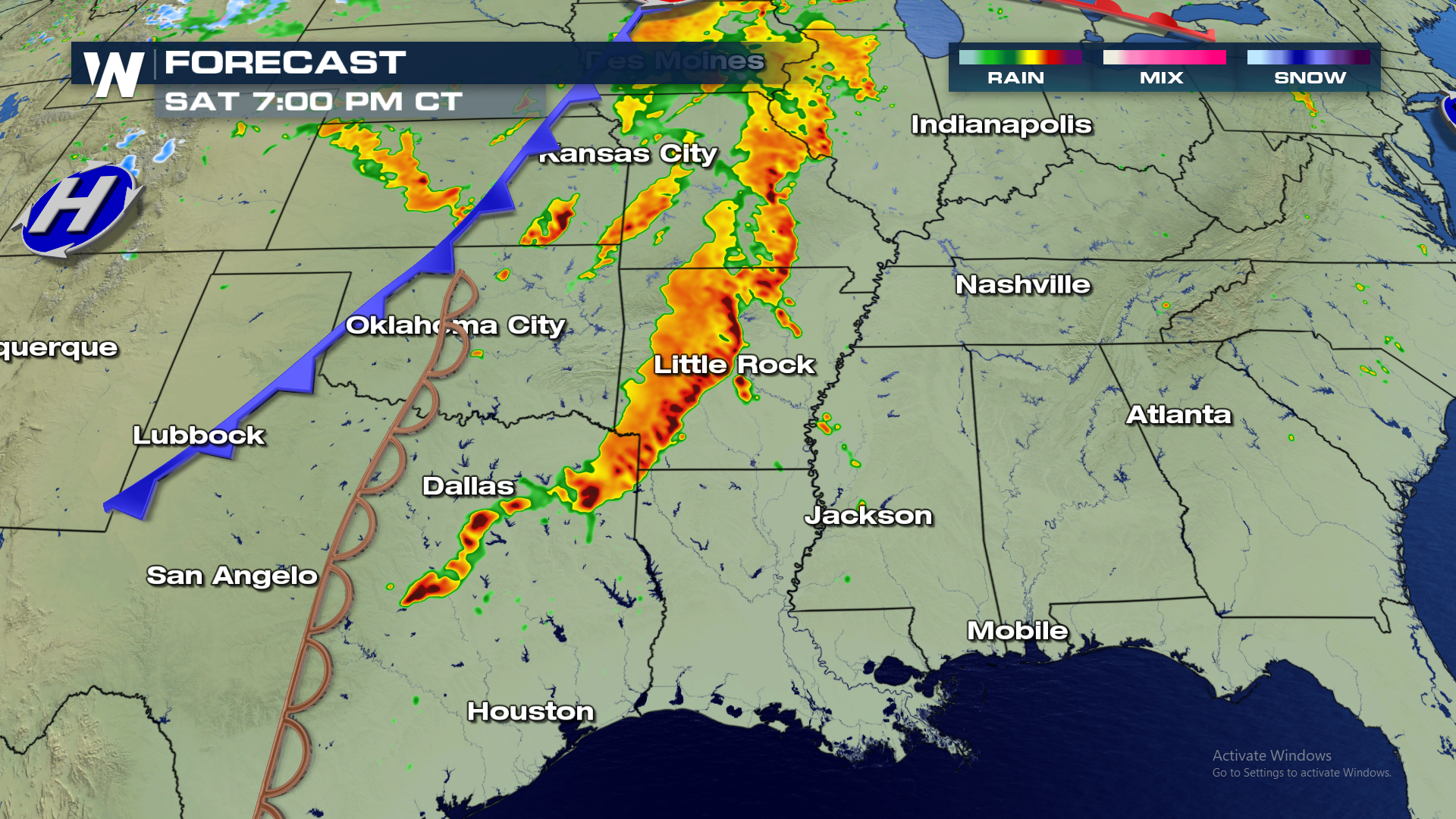 Saturday's weather pattern moves eastward Sunday into the Great Lakes. The 
severe weather risk area shifts from the Great Lakes and Ohio Valley into the Southeast. Moderate instability will be located ahead of the cold front, with heat and humidity climbing.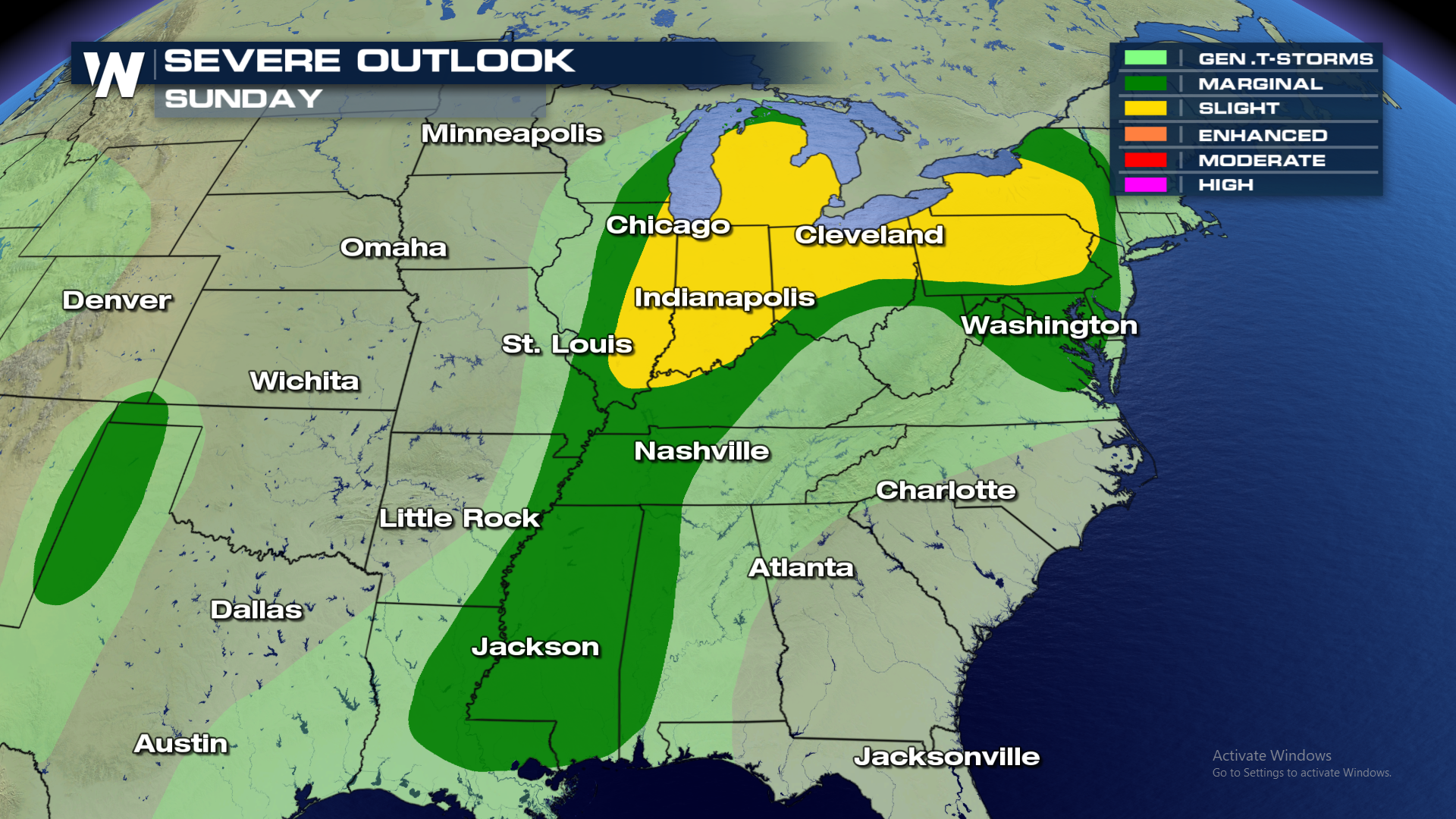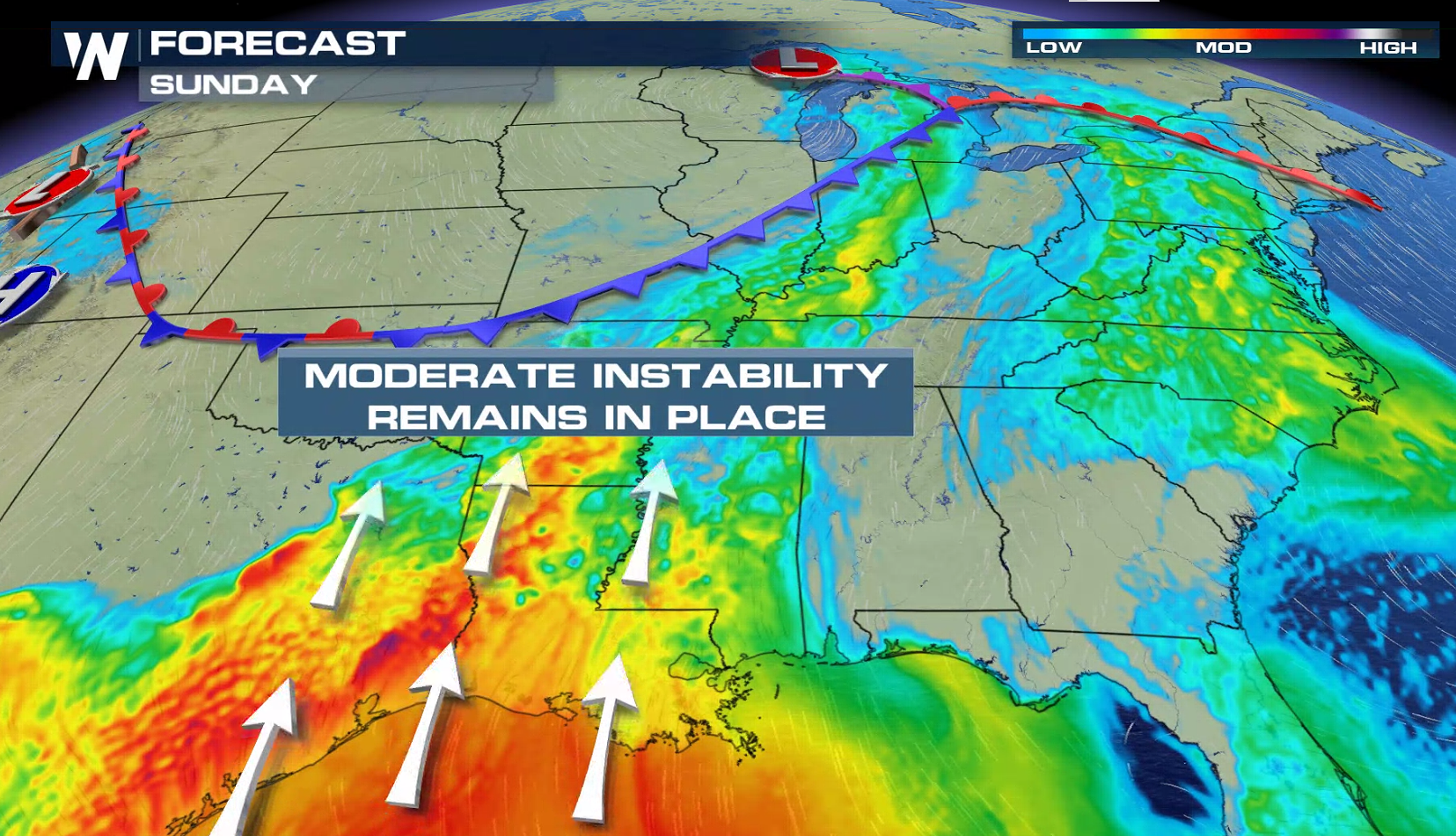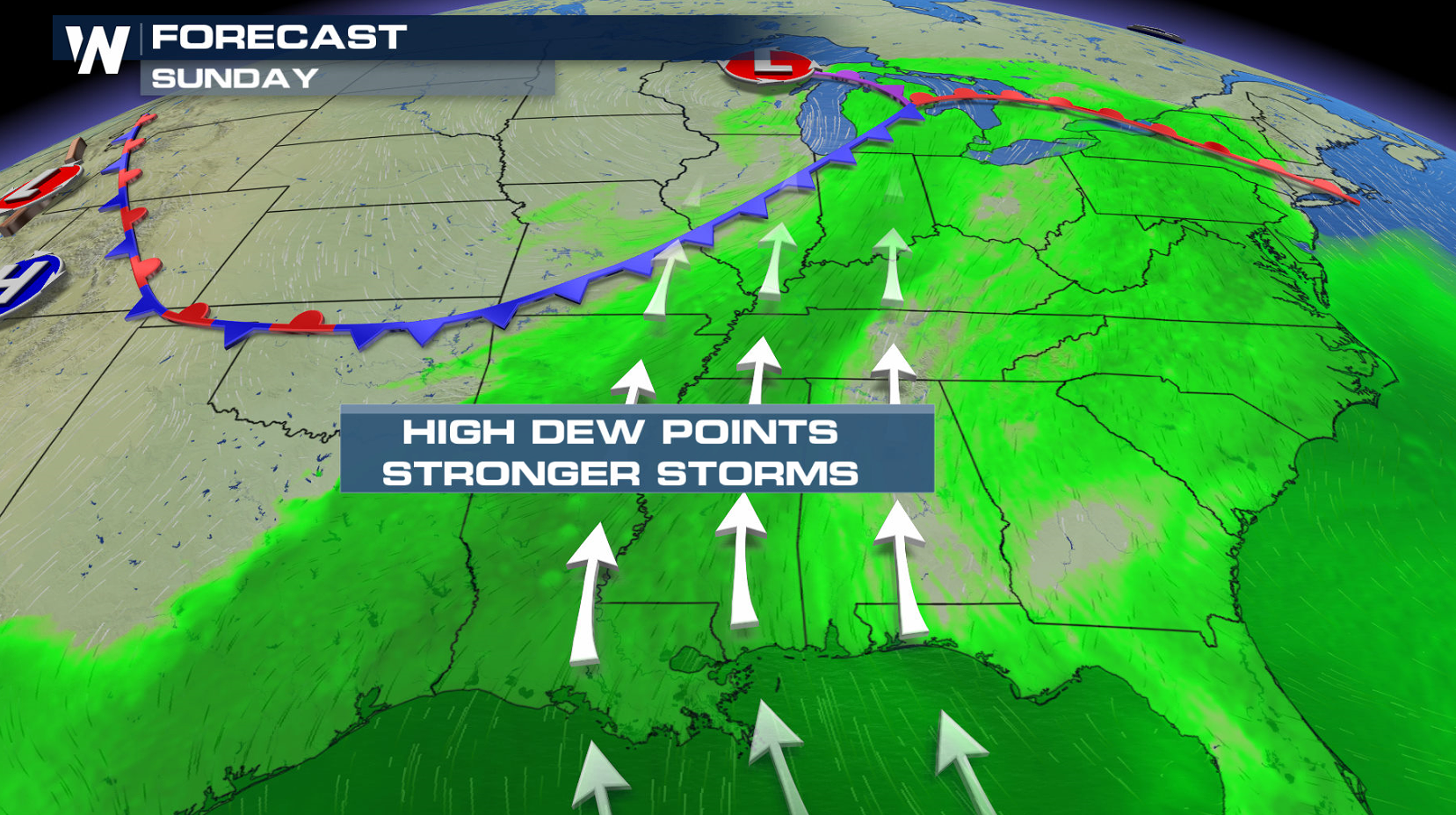 A significant wave aloft will fuel severe thunderstorms Sunday as strong Jet Stream winds will help to sustain storm strength. Additional Jet Stream energy, now located in the Pacific Ocean, will push ashore this weekend. The additional waves aloft will be the driving force behind severe thunderstorms for early next week.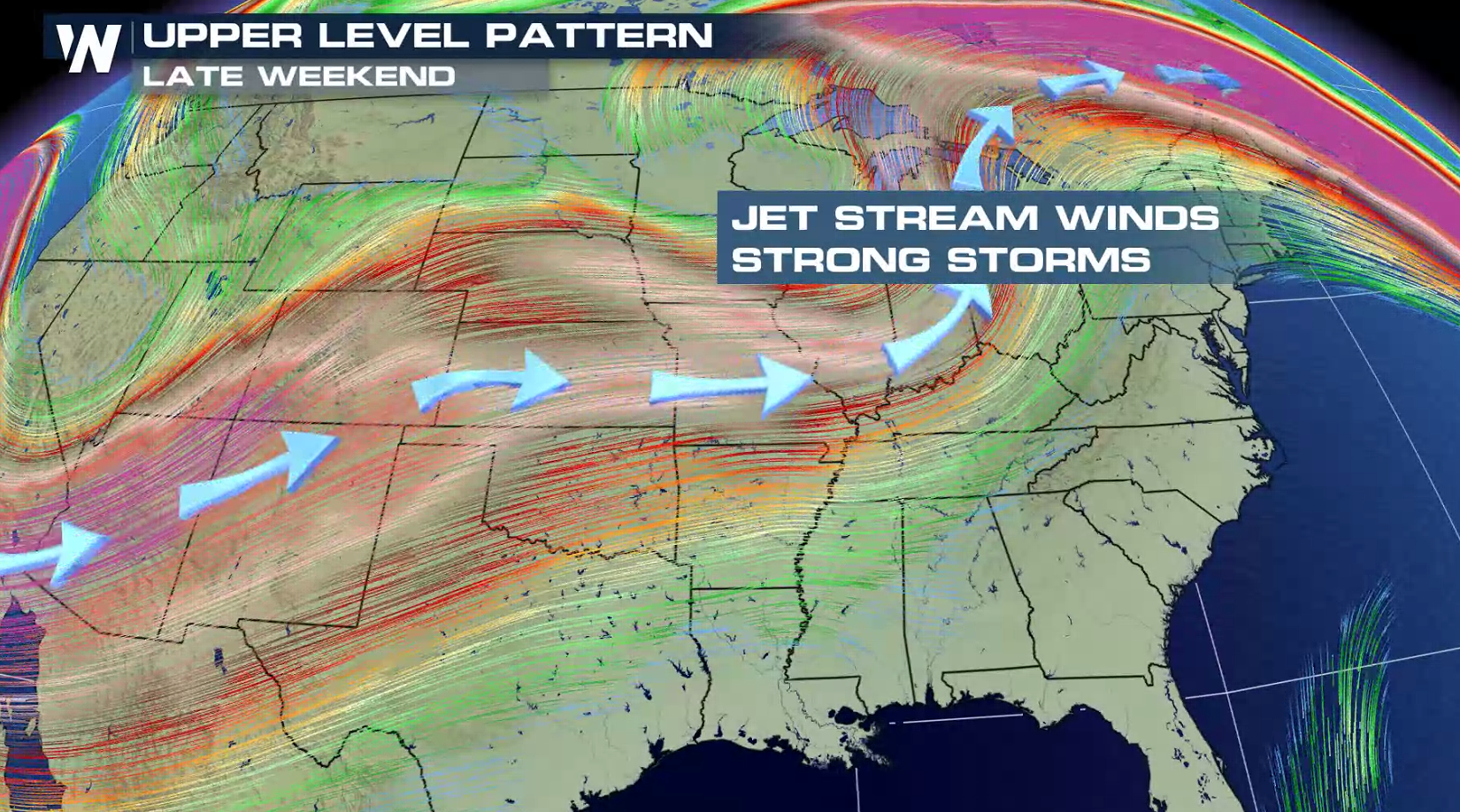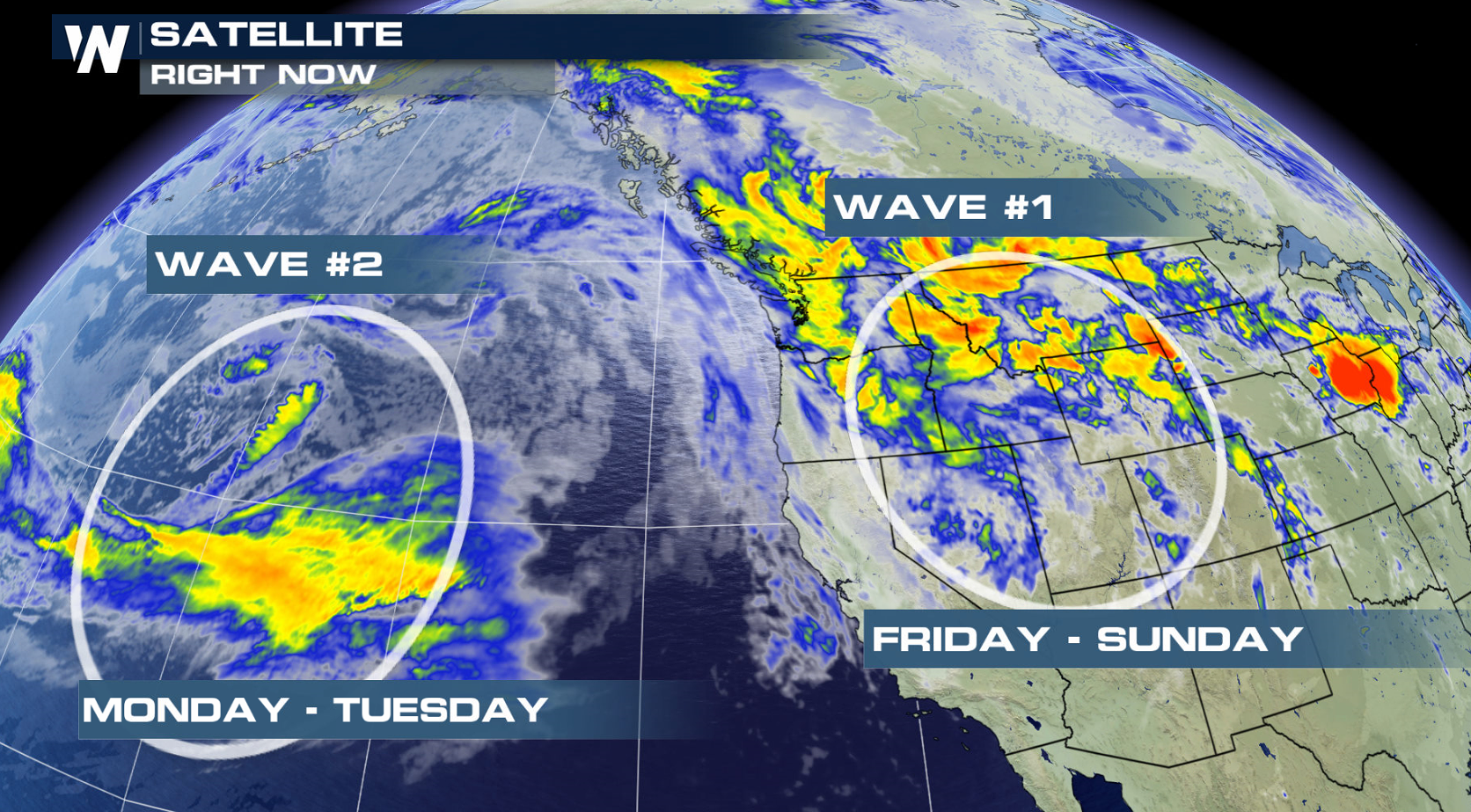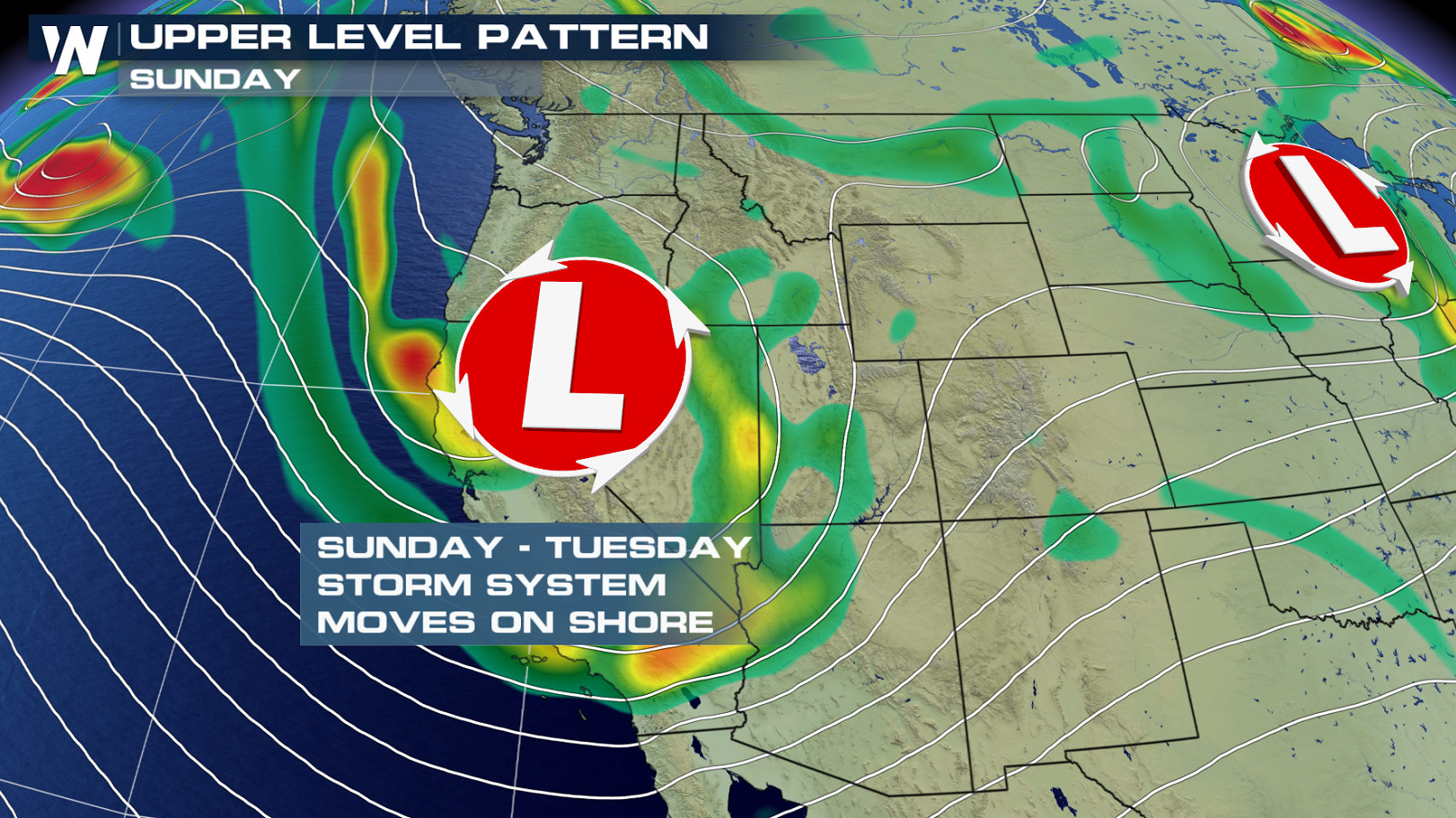 Here's a look at where the active weather pattern is expected to be for next week as the second Pacific wave charges across a similar geographical area. The
Storm Prediction Center
 has already outlined areas in the central and southern Plains for a Moderate risk (2nd highest category) of severe weather on Monday and a 15% chance on Tuesday.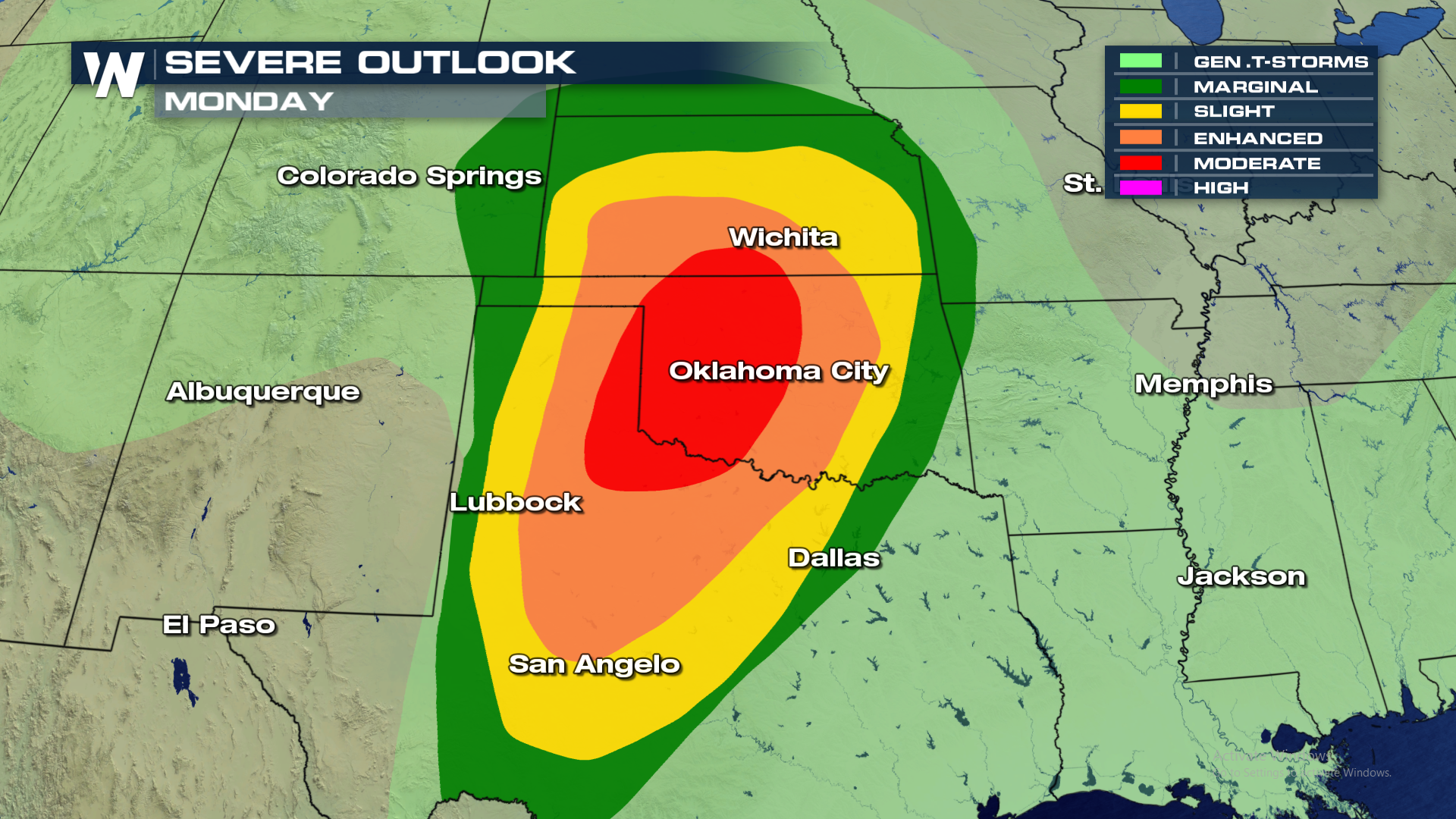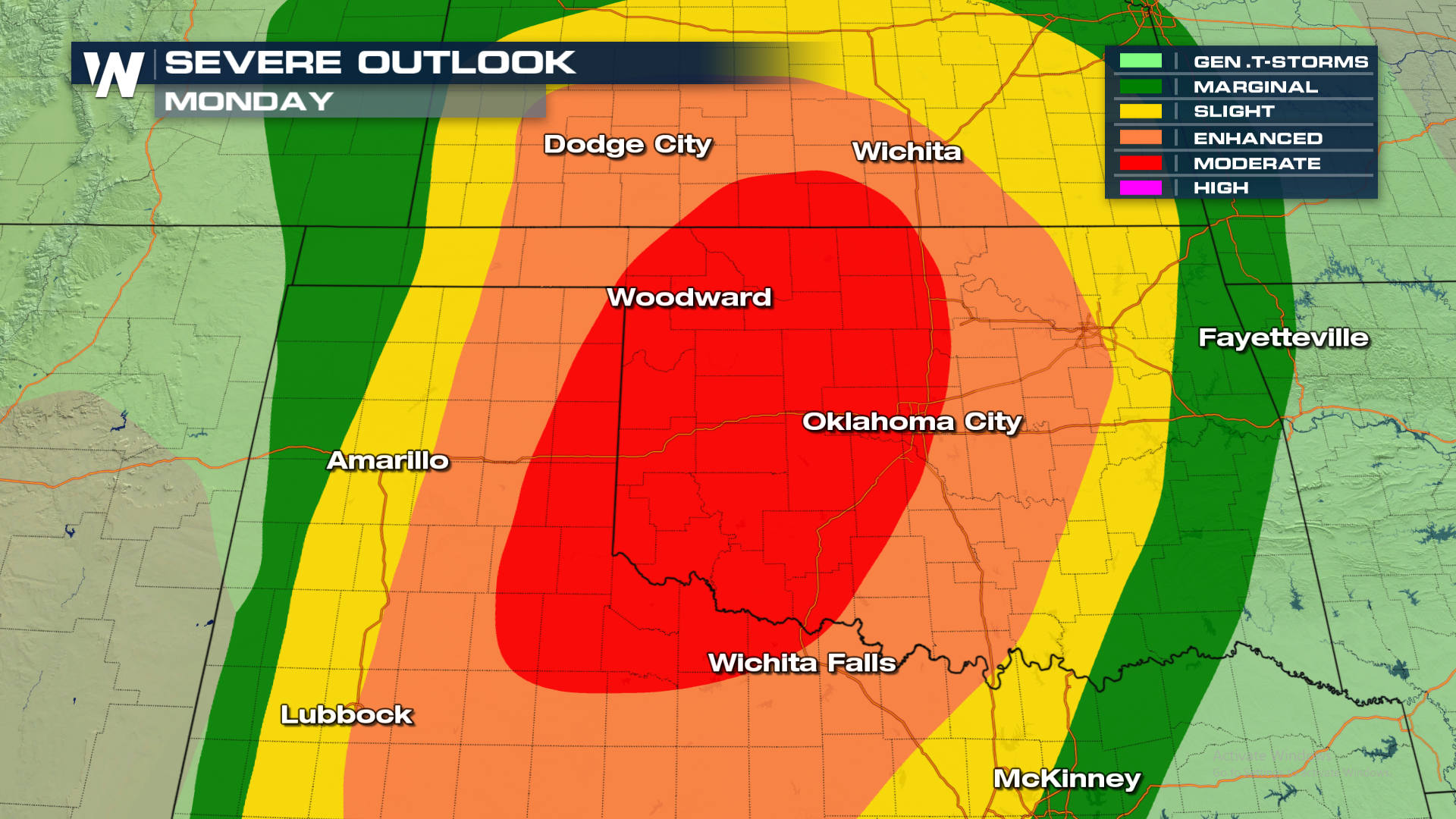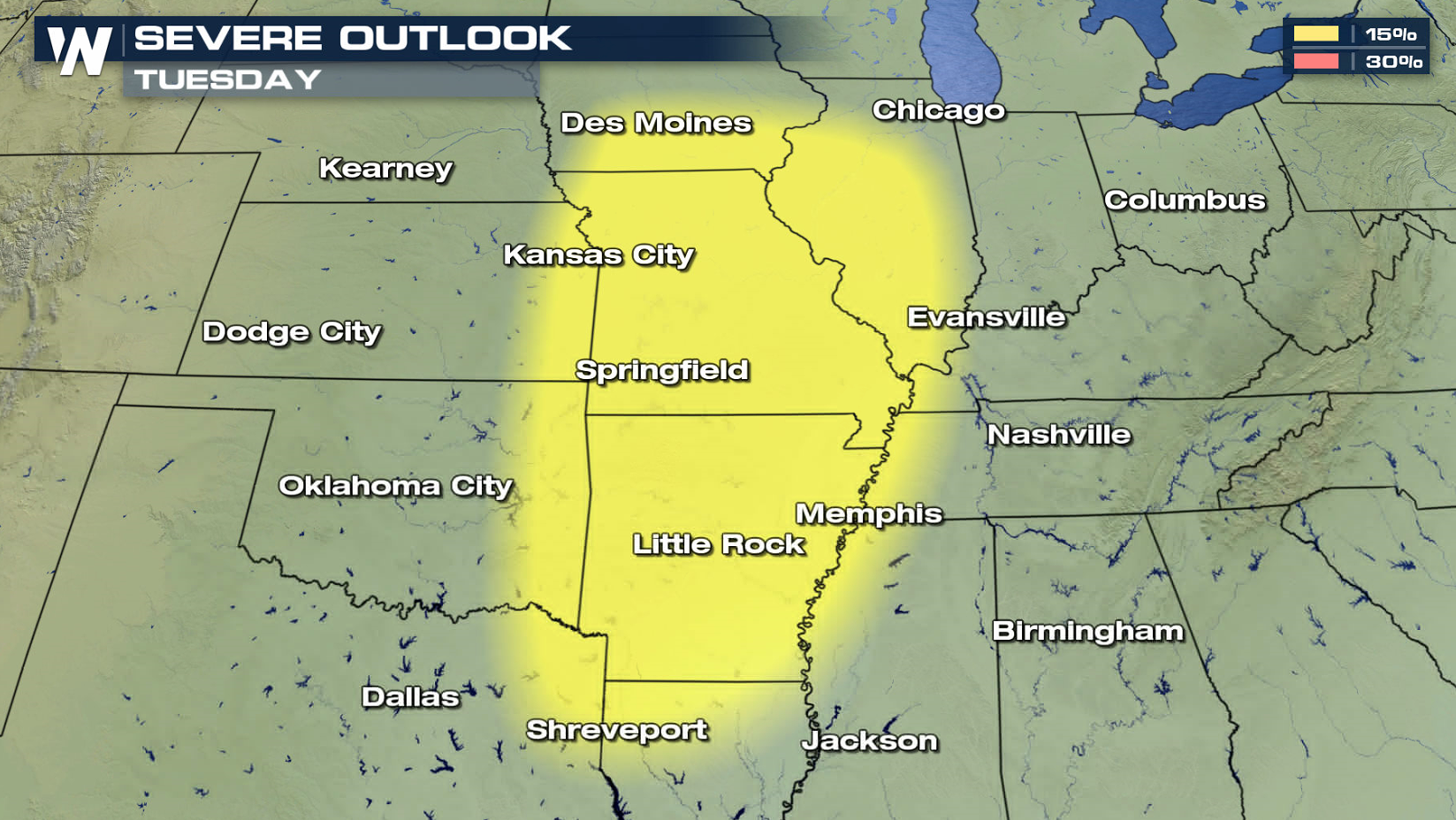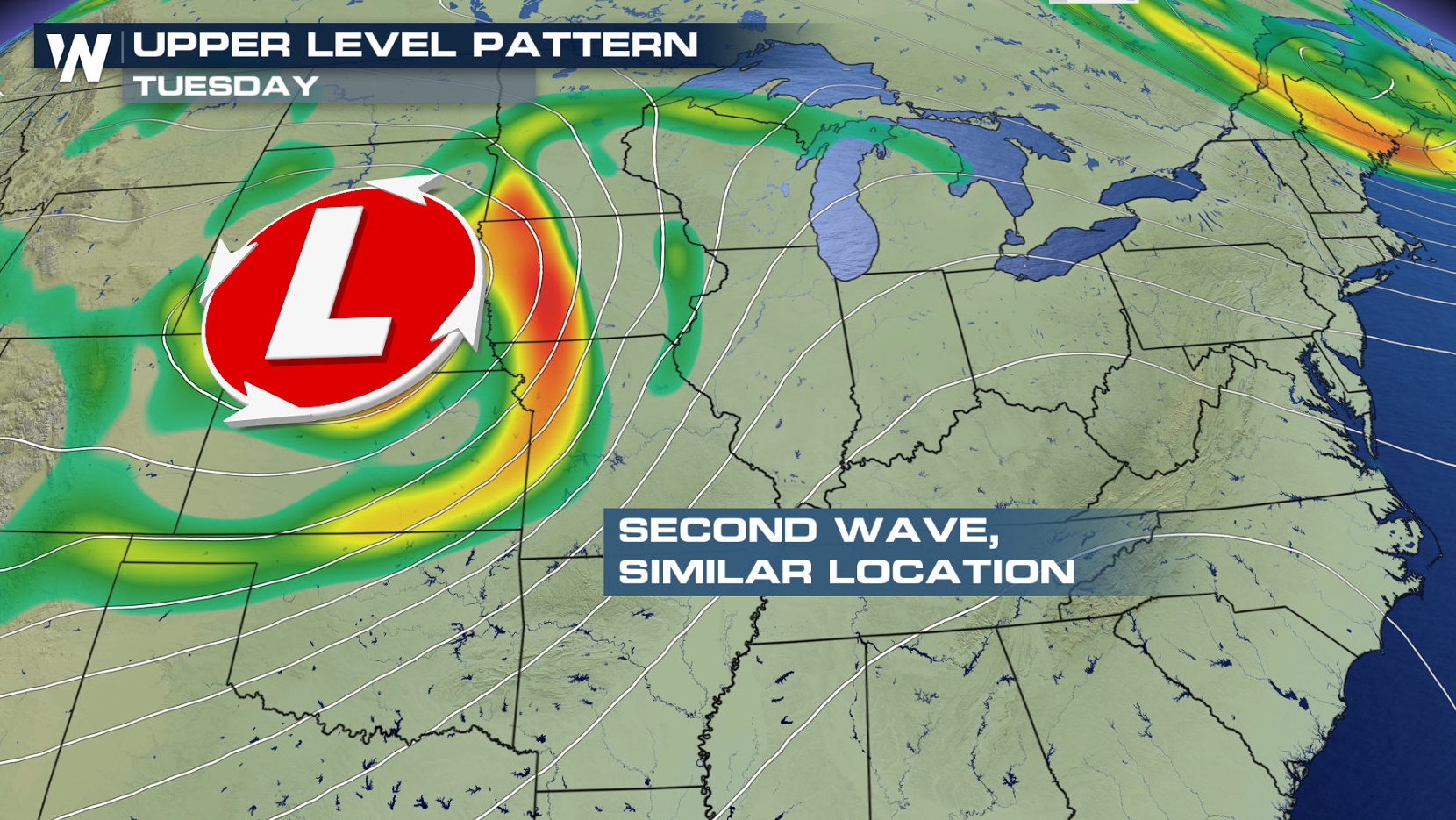 WeatherNation will keep you informed on-air and online with the latest severe weather forecasts and live reports in the field. Check back for details as the forecast is fine tuned and updated. For WeatherNation, I'm
Meteorologist Greg Rule