Here we go again... another chance for more severe storms and soaking rain in the eastern U.S.  The Storm Prediction Center has outlined a marginal threat from western Massachusetts and Connecticut down to northern Virginia.  Cities included in the severe outlook include Hartford, Philadelphia, Washington D.C., Baltimore, and Richmond.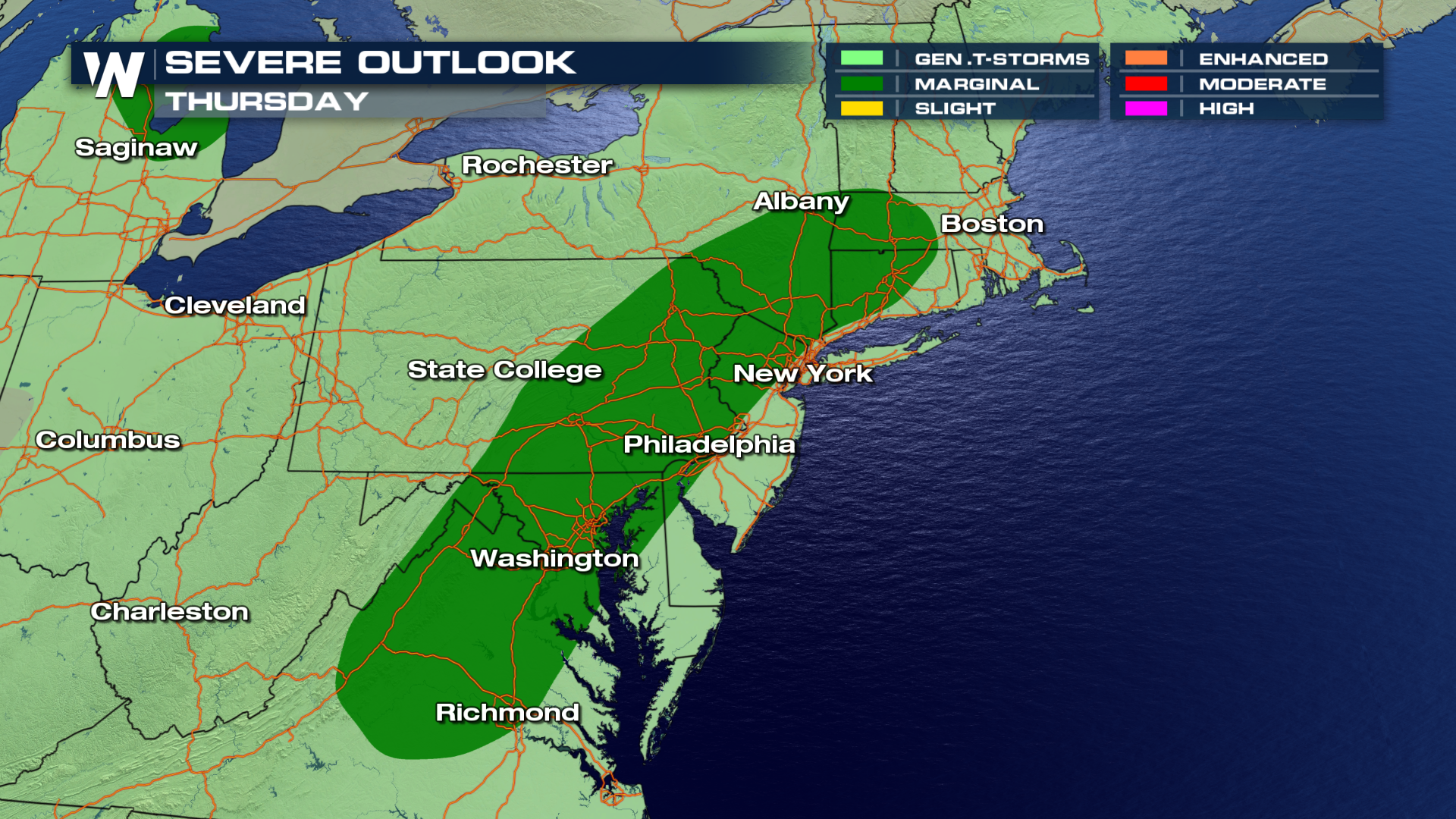 The primary threat will be gusty winds and straight line winds over 58 mph.  Any location within the brown shaded area has a 5 percent chance of seeing damaging winds.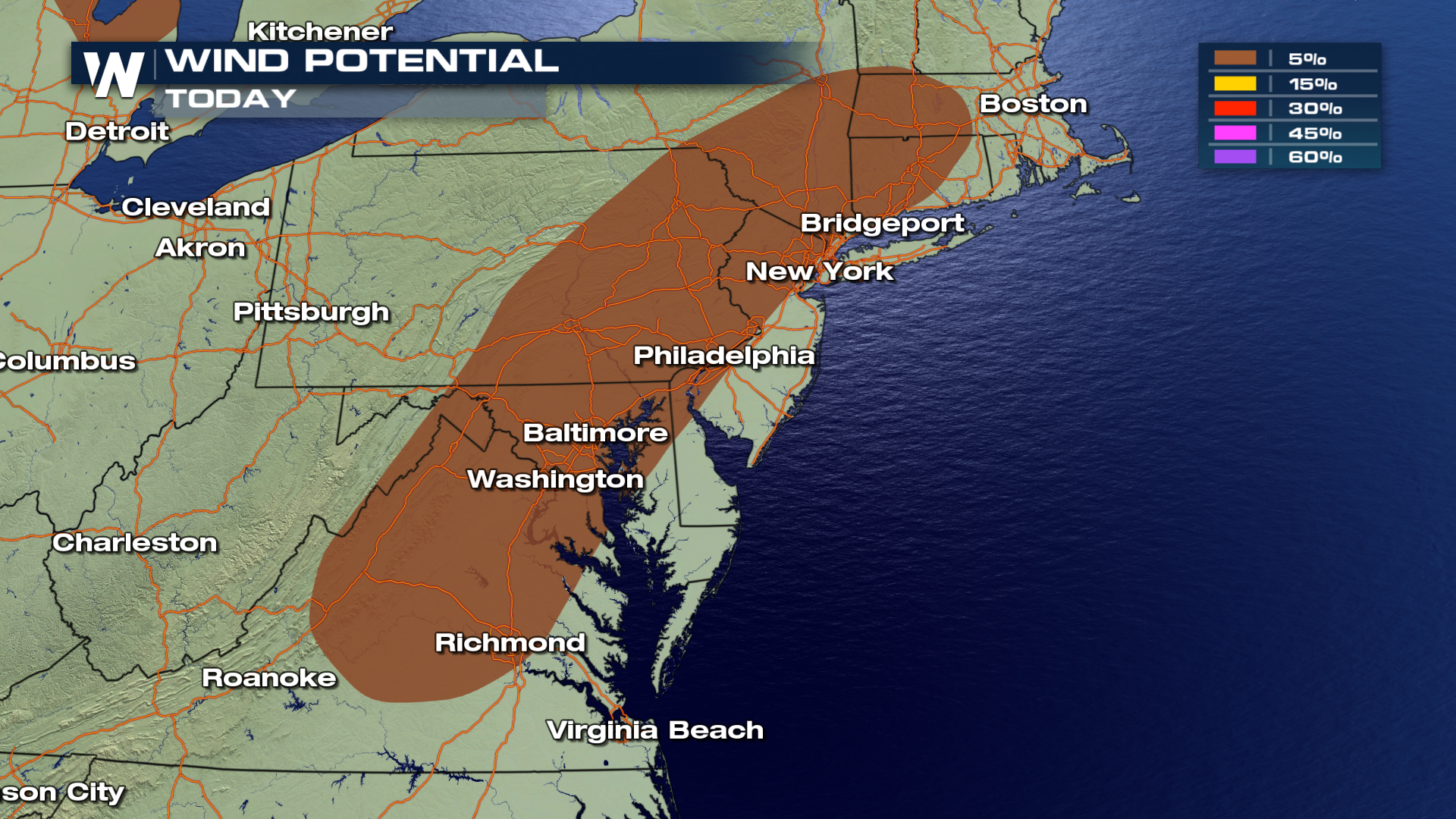 BUT WHY?
The weather set-up mirrors the last couple of days.  There is warm, moist, unstable air in place along the east coast.  There is also a frontal zone in the same region.  This front will provide added energy and lift, allowing storms to reach greater intensity.
TIMING:
Showers and non-severe thunderstorms will kick off the first part of the afternoon.  Heavy rain will also be possible.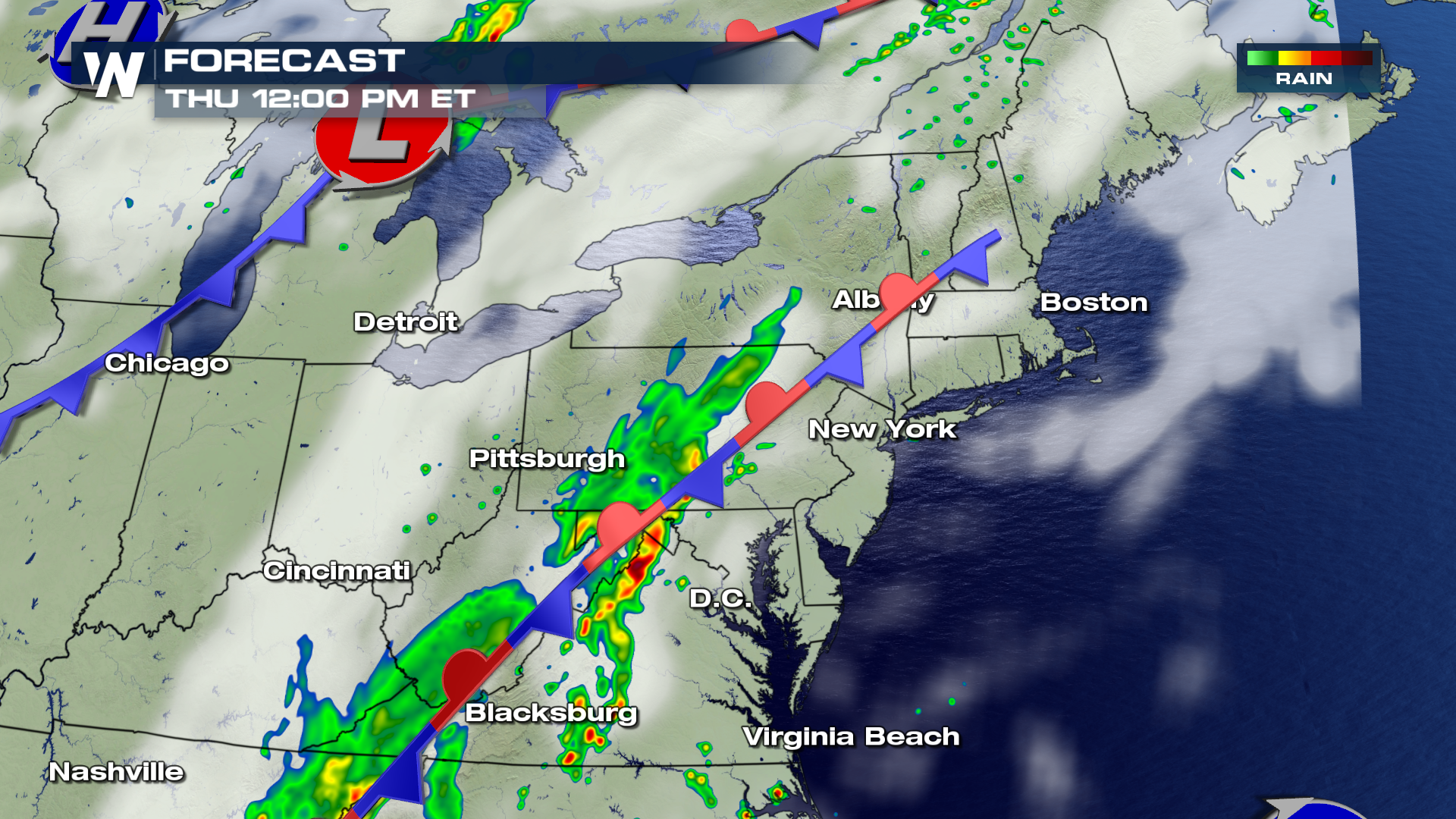 During the mid/late afternoon hours, strong to severe storms will be possible.  The damaging wind threat will continue into the early evening hours.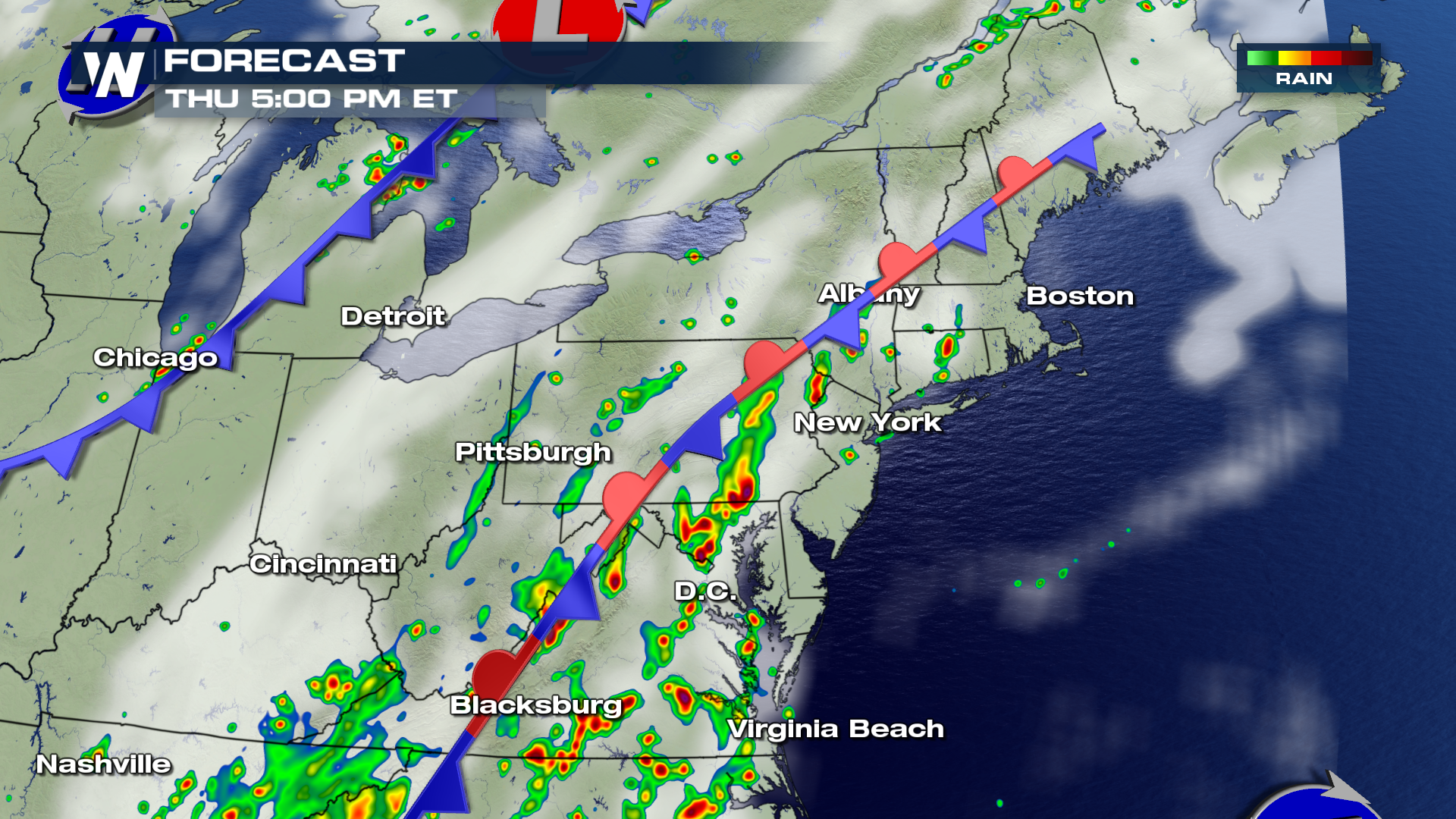 Late tonight into the overnight hours, the threat of severe storms will diminish.  However, thunderstorms are still possible, capable of producing very heavy rain.  Flooding will be possible in some areas.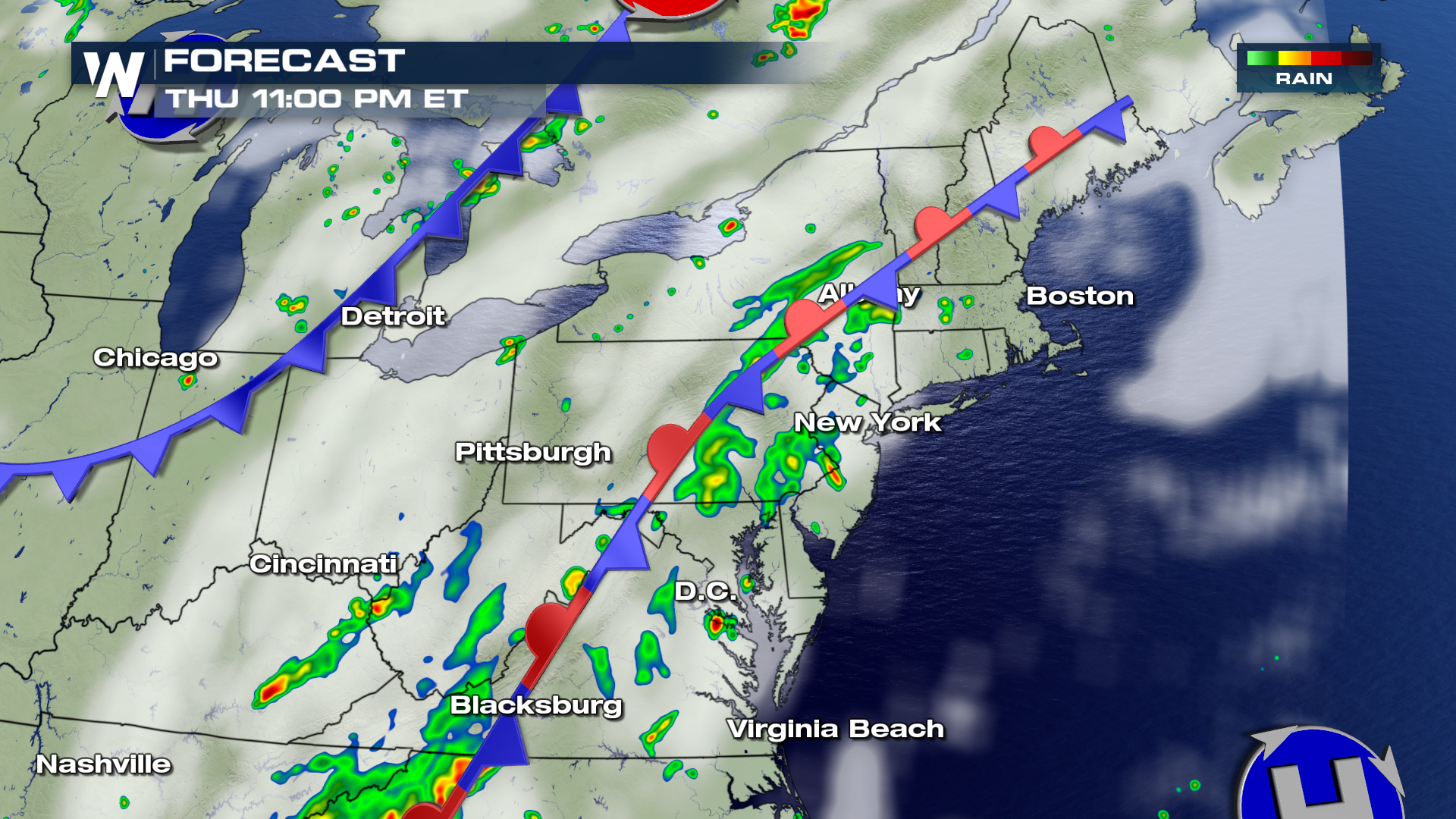 The entire system will begin to wind down on Friday, and the latter half of the weekend should be a bit drier for the east coast. Check out the forecast for New York City... By Sunday, drier conditions will move in, and the sunshine returns.  So hang in there, better weather is on the way.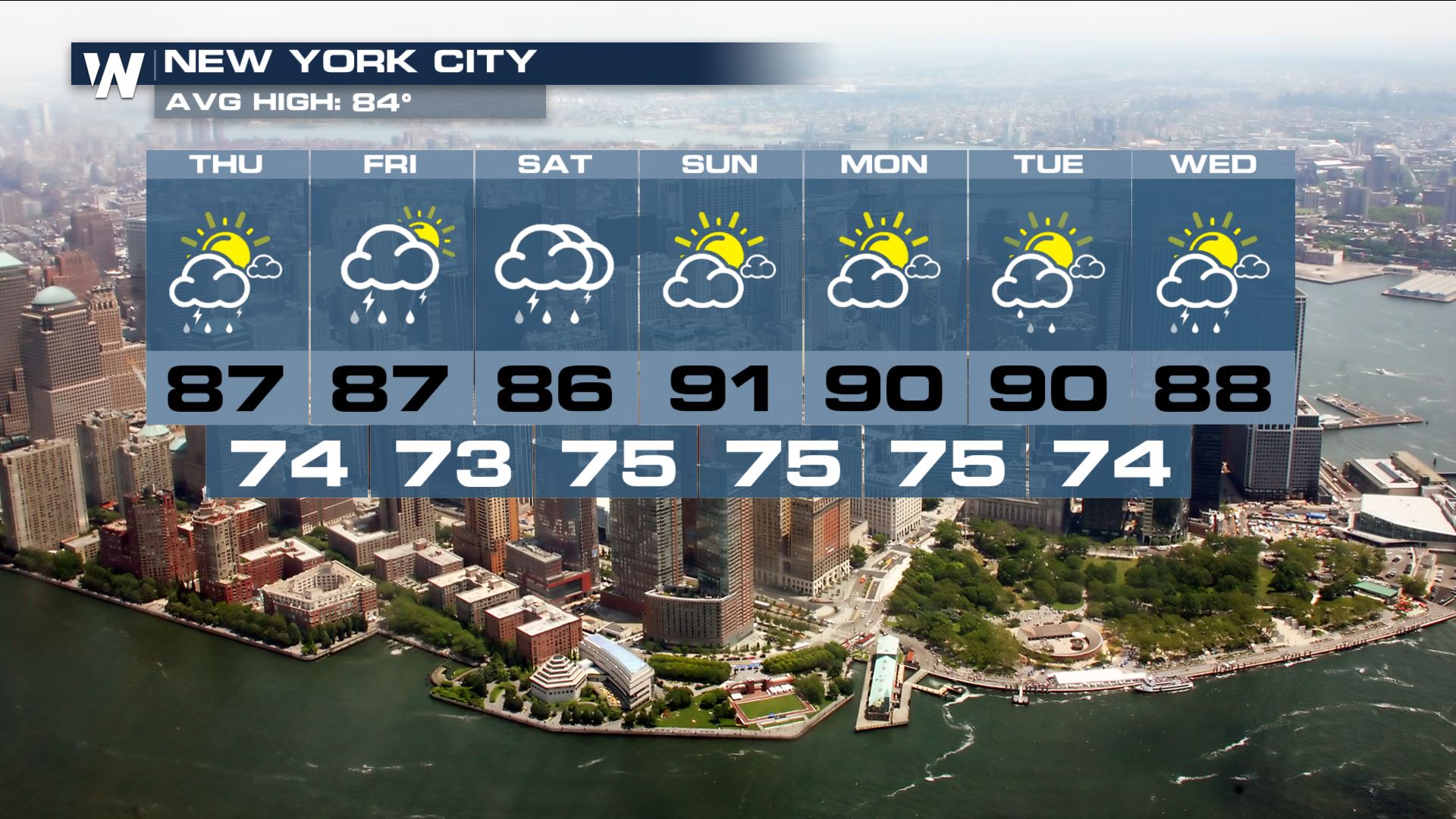 For WeatherNation:  Meteorologist
Matt Monroe