Strong, gusty winds raced through the mid-Atlantic states Friday as high as 60+ miles per hour and within tornado-warned storms. The thunderstorms were accompanied by a strong cold front sweeping east toward the Atlantic Ocean.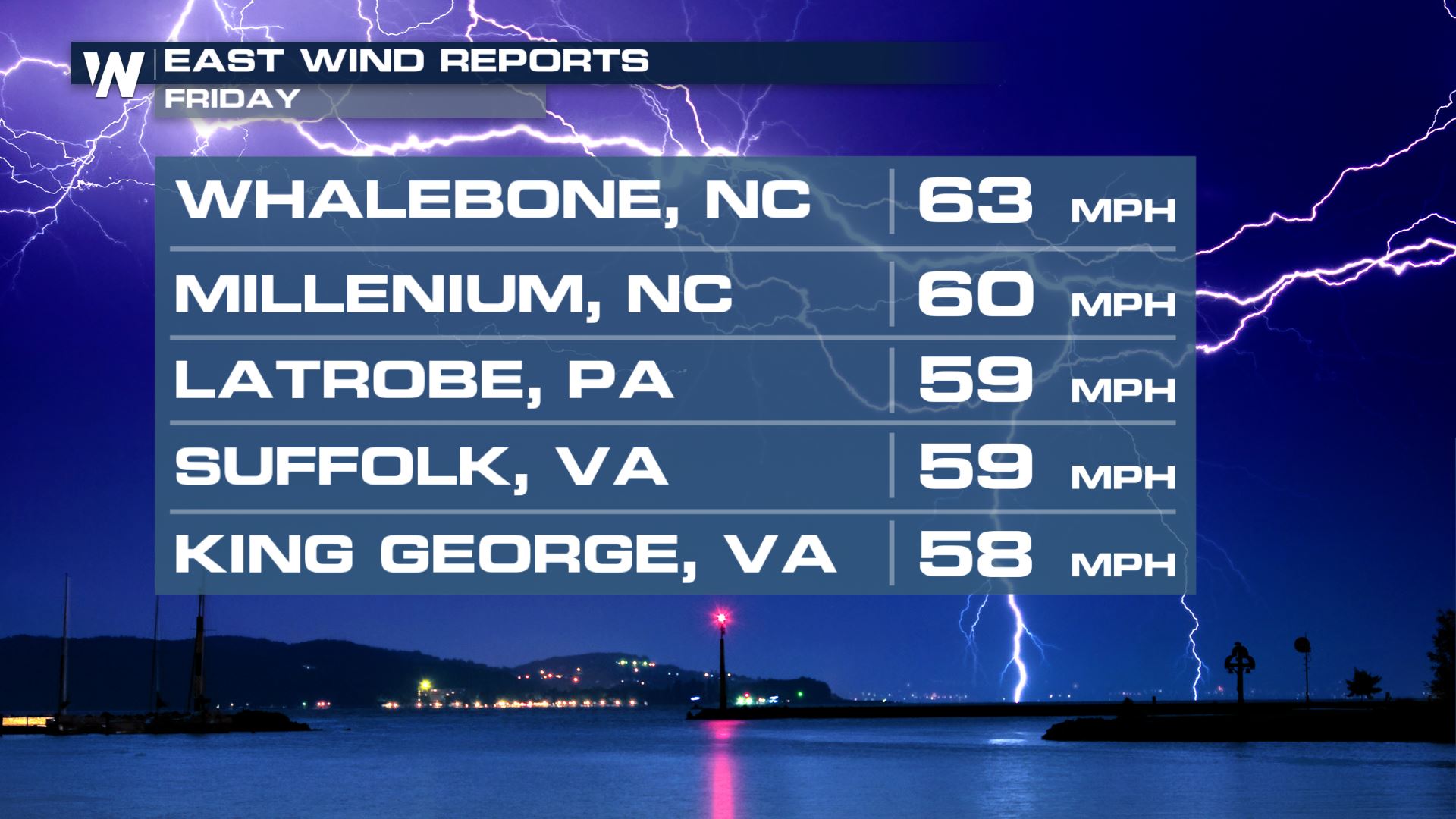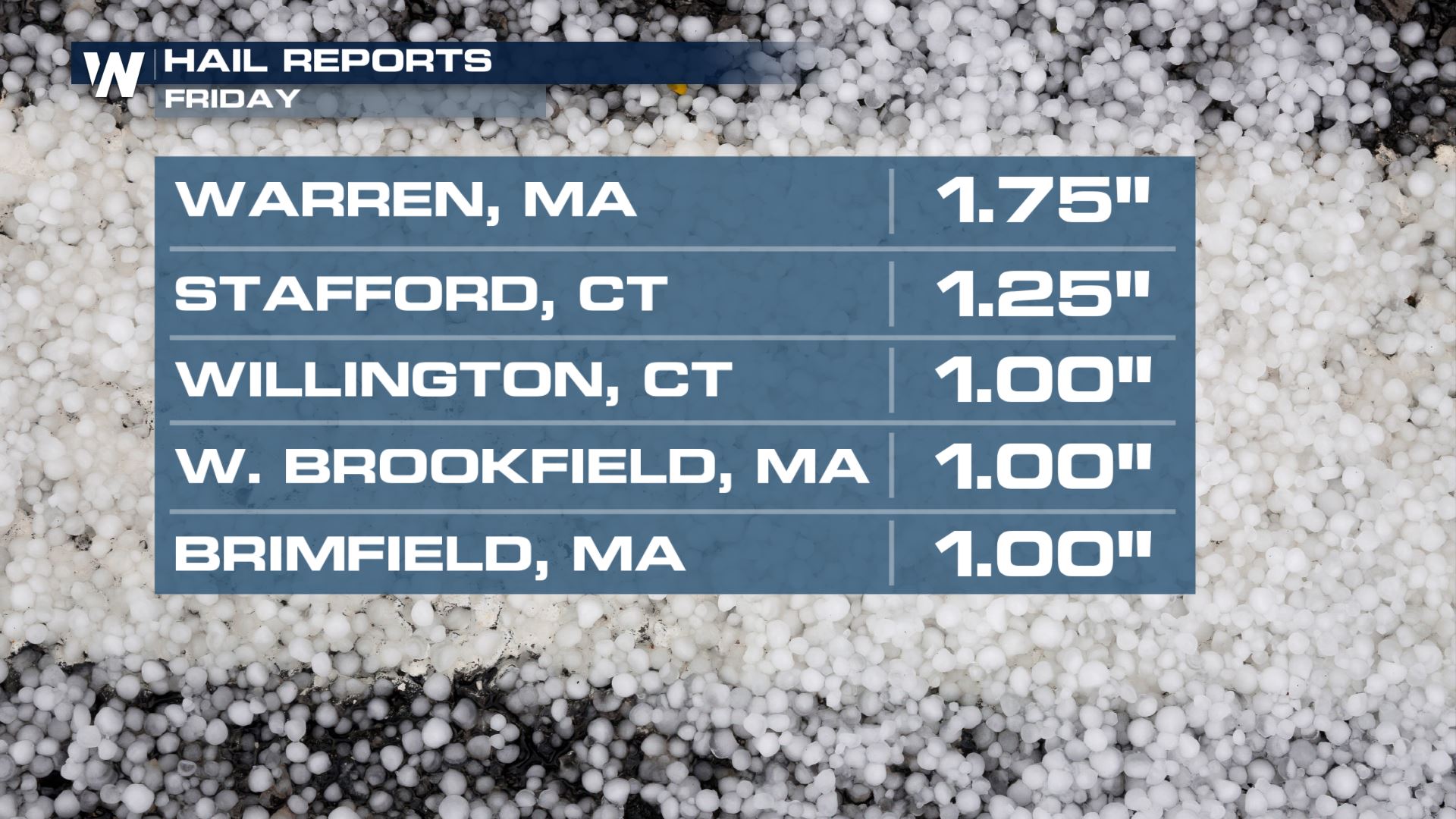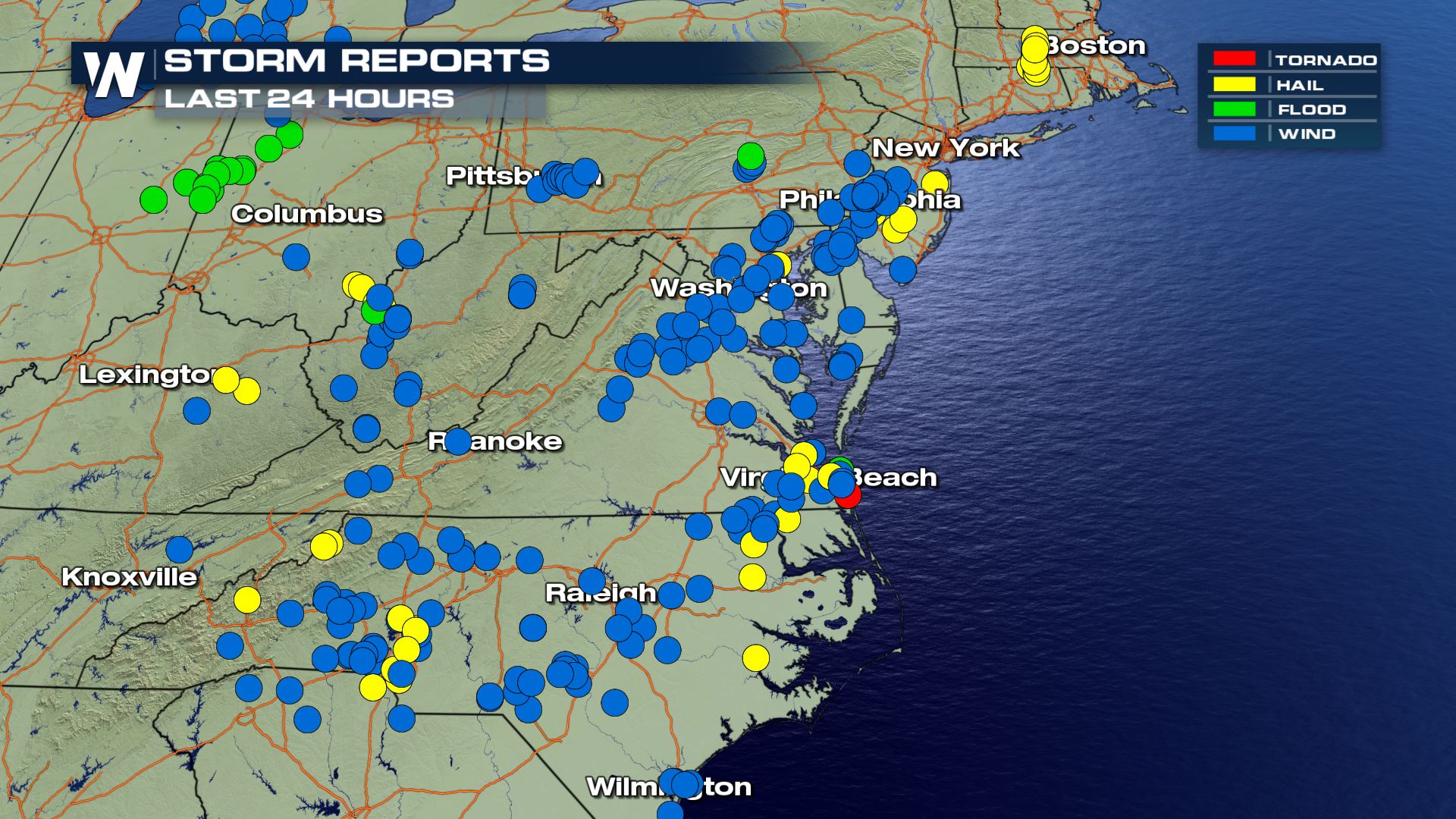 As of late Friday evening, there were a total of about 90 reports for strong/damaging wind gusts in the East along with a handful of hail reports. Rain reports showed a quick 1-3" of accumulation, leading to pockets of minor, brief flooding. The severe weather is all finished for the rest of Friday night and early Saturday. *However* there is still a risk of flooding in New England as heavy rain moves across already-wet ground. Heavy rain early Saturday morning may lead to flash flooding, or general river flooding in Connecticut, Rhode Island, Mass., New Hampshire, Vermont and Maine.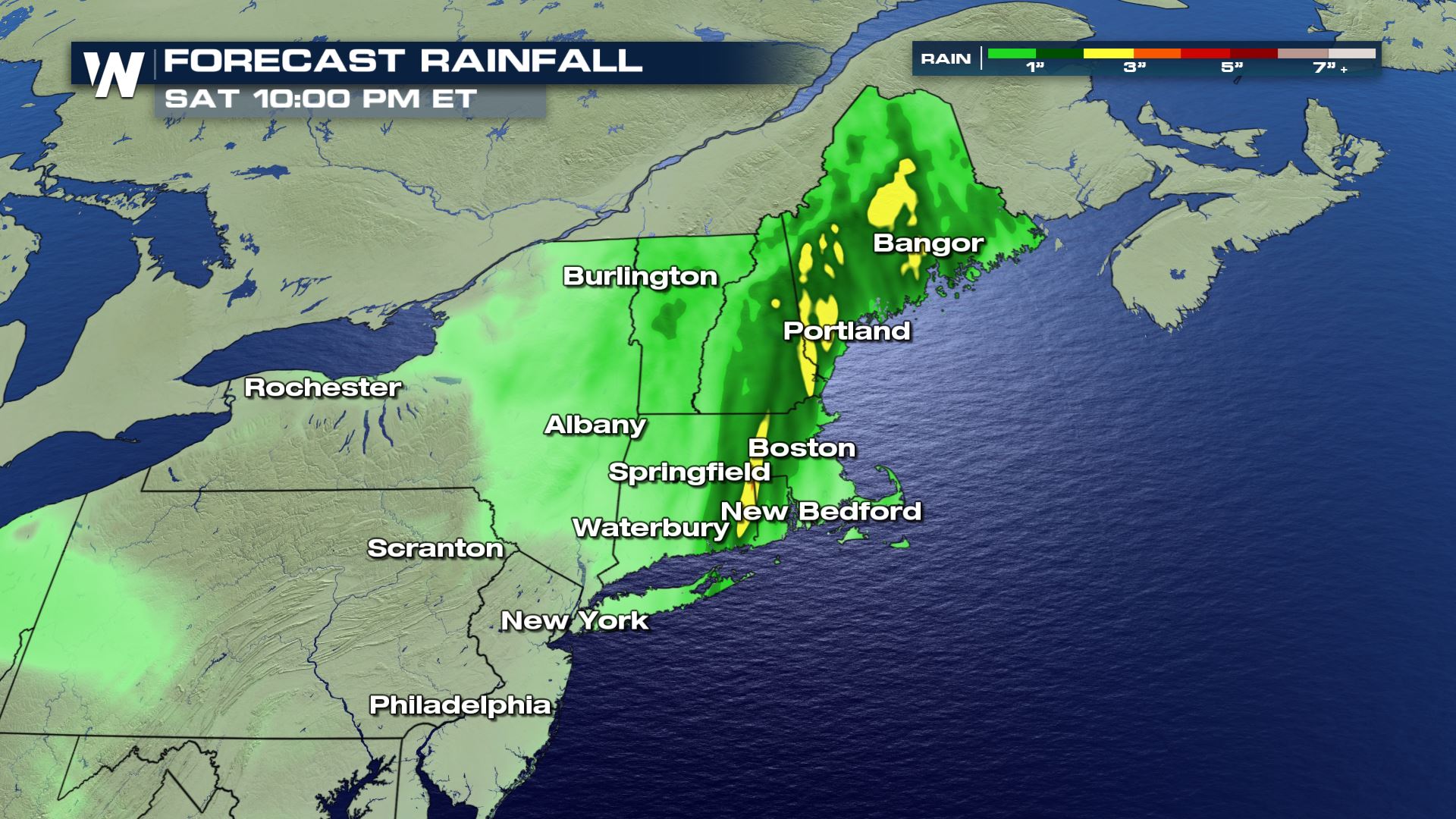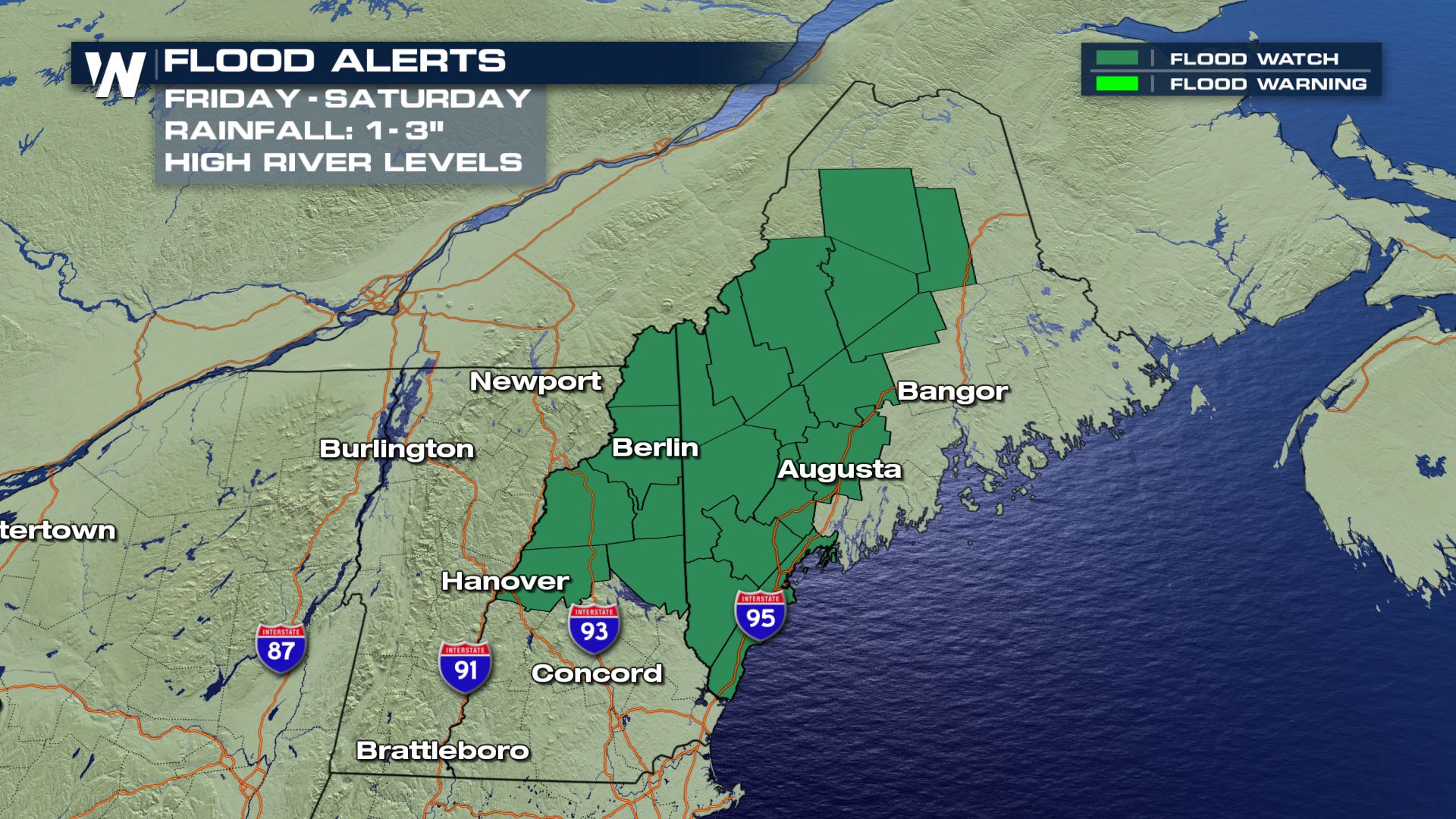 River levels are already running high in northern New England due to recent rainfall and melting snow. Rainfall totals are expected to be within 1-3" prompting some flooded areas. Remember, "Turn Around Don't Drown!" The Northeast will quiet down for most of this weekend, however showery weather will linger from time to time. The severe weather shifts back to the central/southern Plains Saturday through Tuesday.
You can read more about that here.
For WeatherNation, Meteorologist Steve Glazier