Shreveport, Louisiana isn't exactly used to seeing a snowstorm, but that's exactly what it got on Tuesday, and it's going into the record books. Shreveport saw its largest one-day snowfall since February 2015 on Tuesday, recording 1.8" of snowfall, according to the National Weather Service (NWS) office in Shreveport. It was the first measurable snowfall overall there in nearly three years.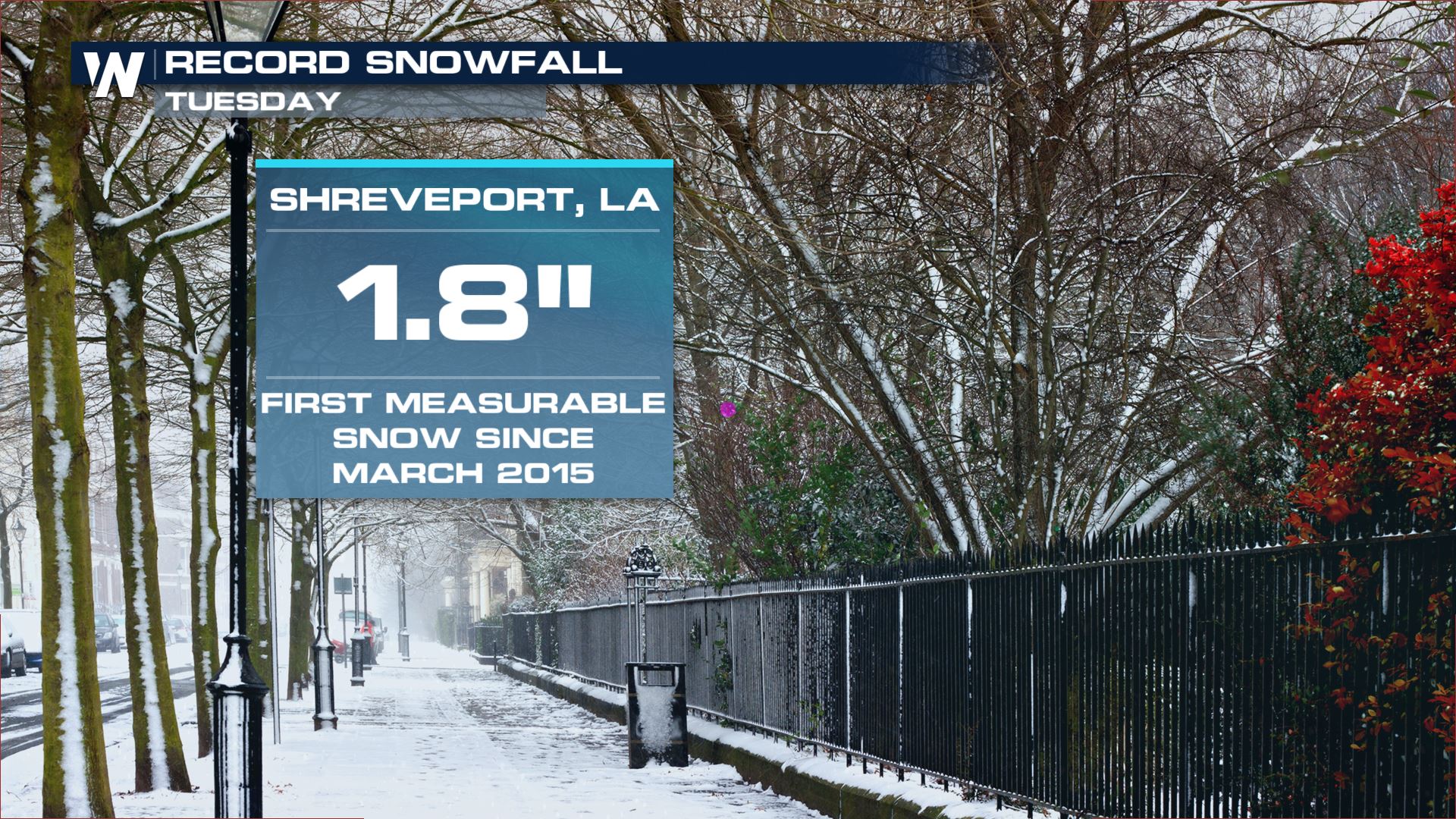 It was also Shreveport's largest one-day January snowfall since 1982, when another system dumped 5.6" of snow on northern Louisiana's largest city. The results were chaotic, as you might expect for a city that averages just 1.4" of snow a year and often doesn't receive any snow at all in a full winter. City schools and offices
were closed on Tuesday
, and they'll be closed again on Wednesday. Several mostly minor car accidents were reported on area roads from the snow,
according to the Shreveport Times
. Portions of Interstates 49 and 20 were closed in the area due to slick roadways. https://twitter.com/ShreveportPD/status/953230111754670080 The snow may stick around through at least Wednesday, as bitterly cold temperatures will keep Shreveport cold through the middle of the week. Warmer weather returns by the weekend, which should quickly melt off the snow. Rain and temperatures near 70° by Sunday will make the snow a distant memory in just a few days.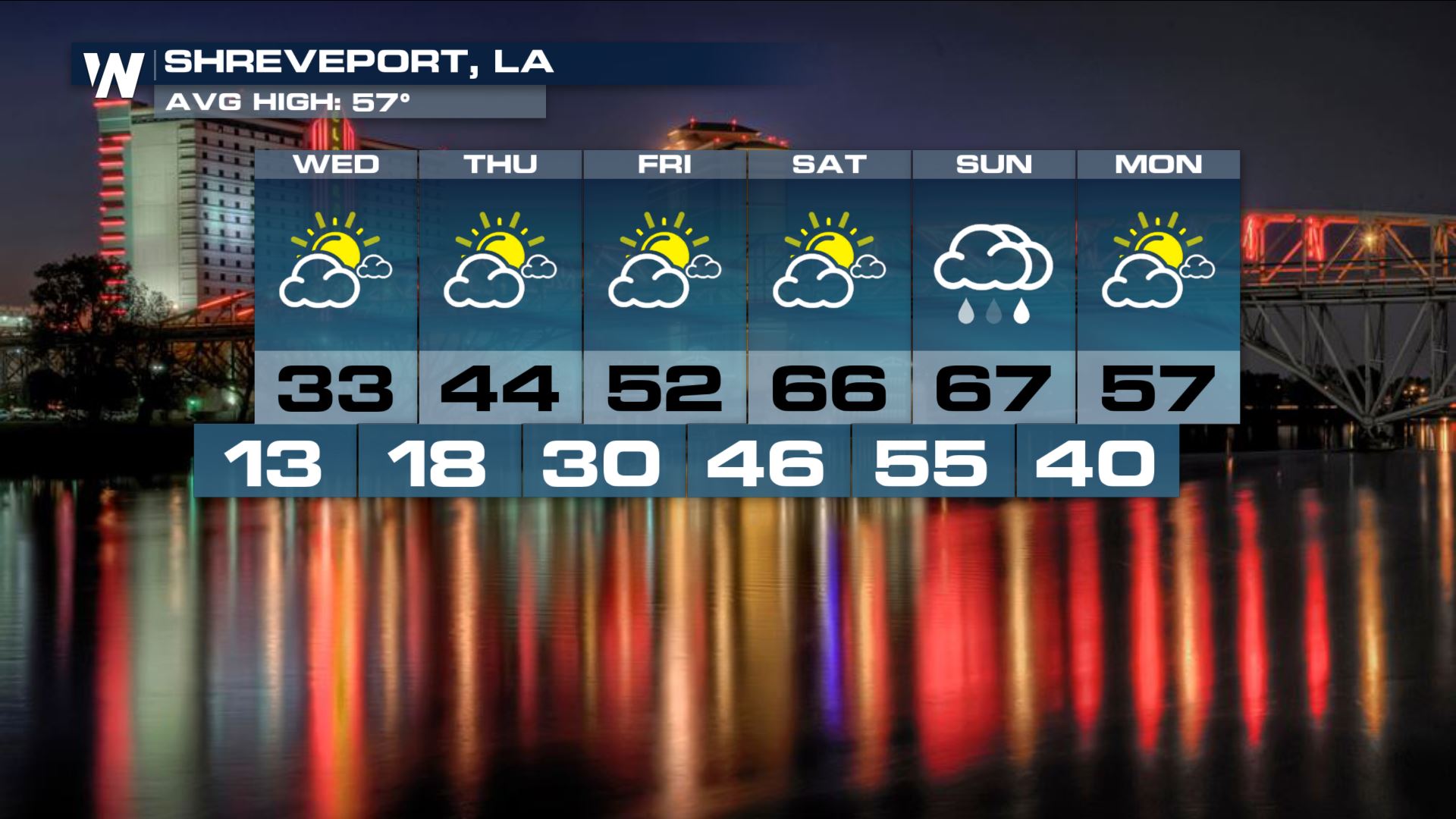 In the meantime, Shreveport kids will get at least one more rare snow day on Wednesday. Stay with WeatherNation for the latest on this high impact winter storm. For WeatherNation: Meteorologist Chris Bianchi