Ice has already accumulated up to .5" on Wednesday and will continue to bring dangerous travel for your Thursday. Winter alerts continue through New England for light snow and ice through the Great Lakes and southern New England for a light glaze of ice and sleet tonight.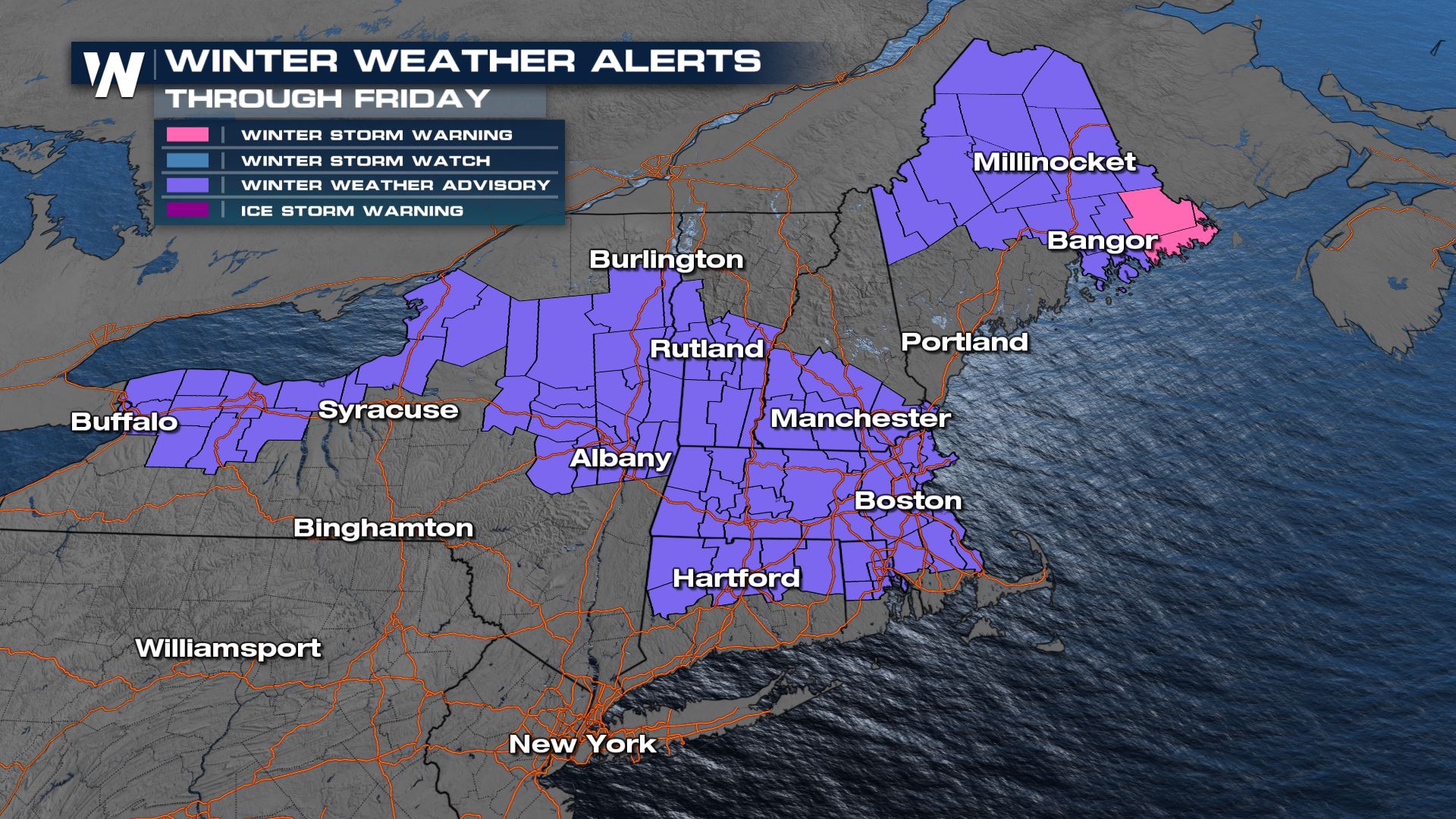 Snow totals have already topped 6" in several states from Wednesday's snow!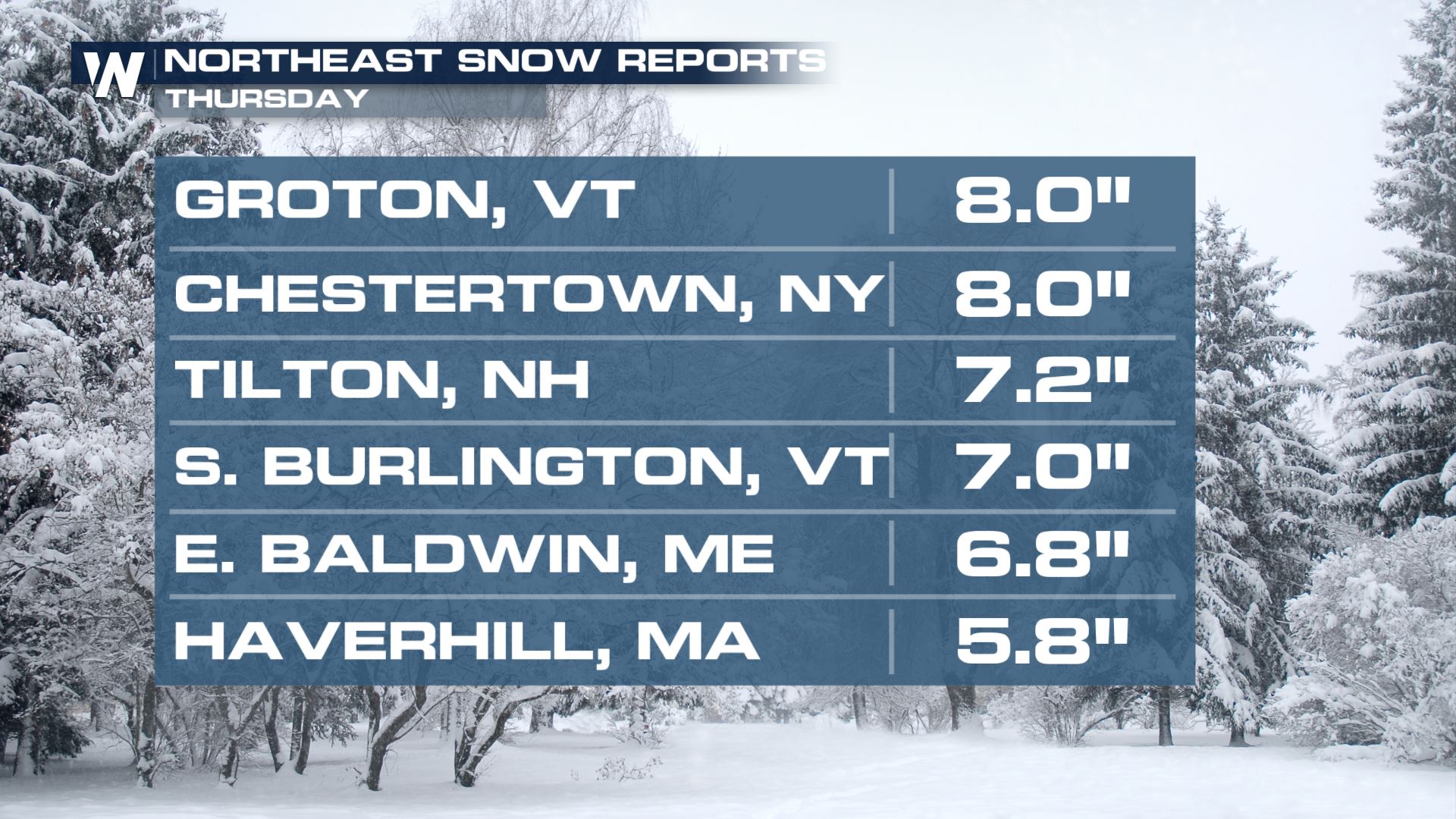 This will be a quick-moving wave of low pressure and winter precipitation. Impacts for most will be very limited but in Maine where additional snow and a glaze of ice is possible impacts will be more widely felt. Parts of I-95 could be slippery from the additional snow, and blowing snow may cause visibility concerns. Otherwise through the rest of the region there could be patches of ice on bridges and overpasses, and lesser traveled roads.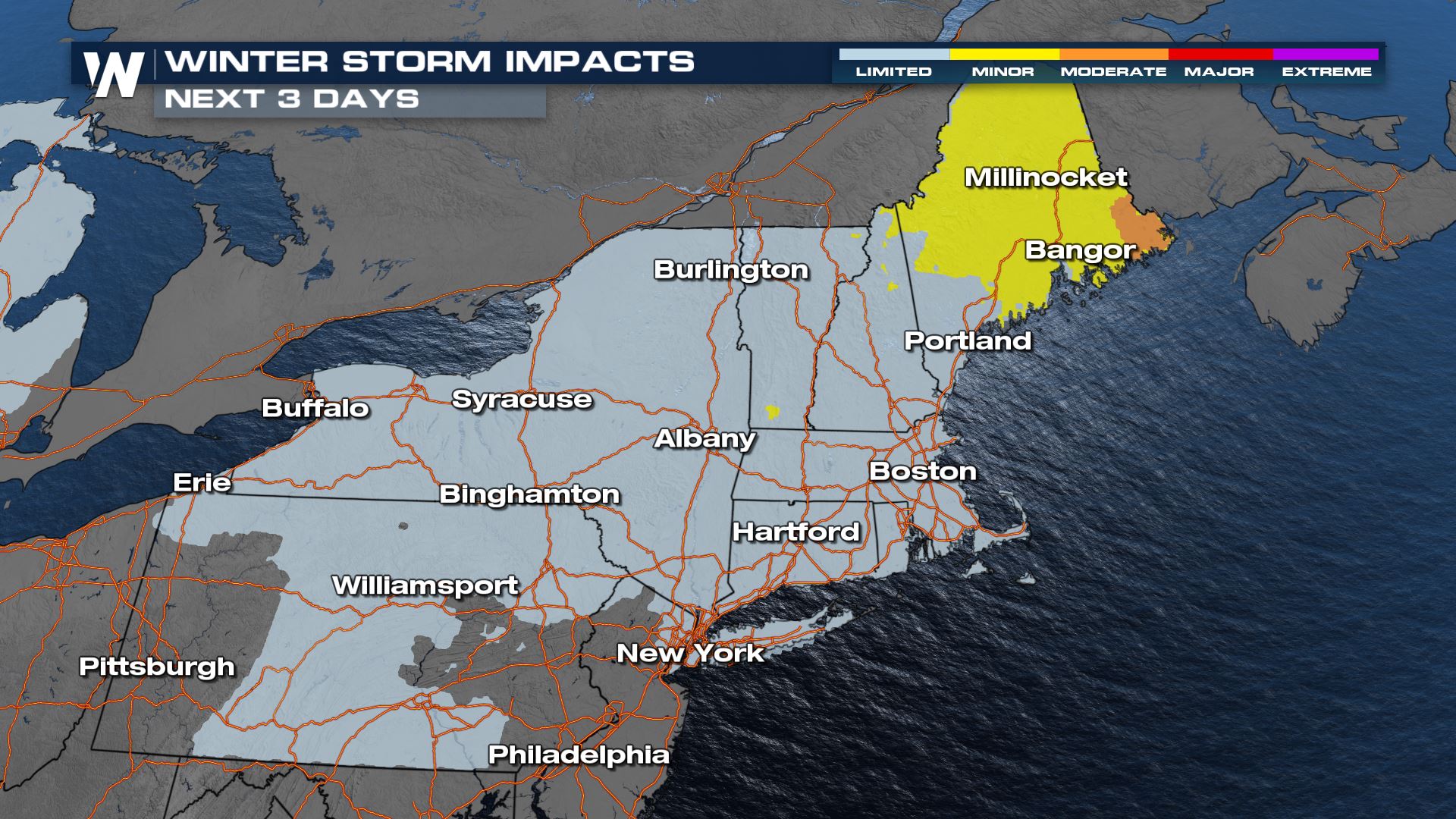 As the low moves into New York and New England through Thursday, a rain/snow mix is likely for places like Syracuse and Boston, meanwhile colder cities along the border can anticipate straight snowfall.
Snowfall will be heavier than ice in the northeast, but just a glaze is enough to move those rubber tires uncontrollably, so be extra cautious if you have to venture out on those roads!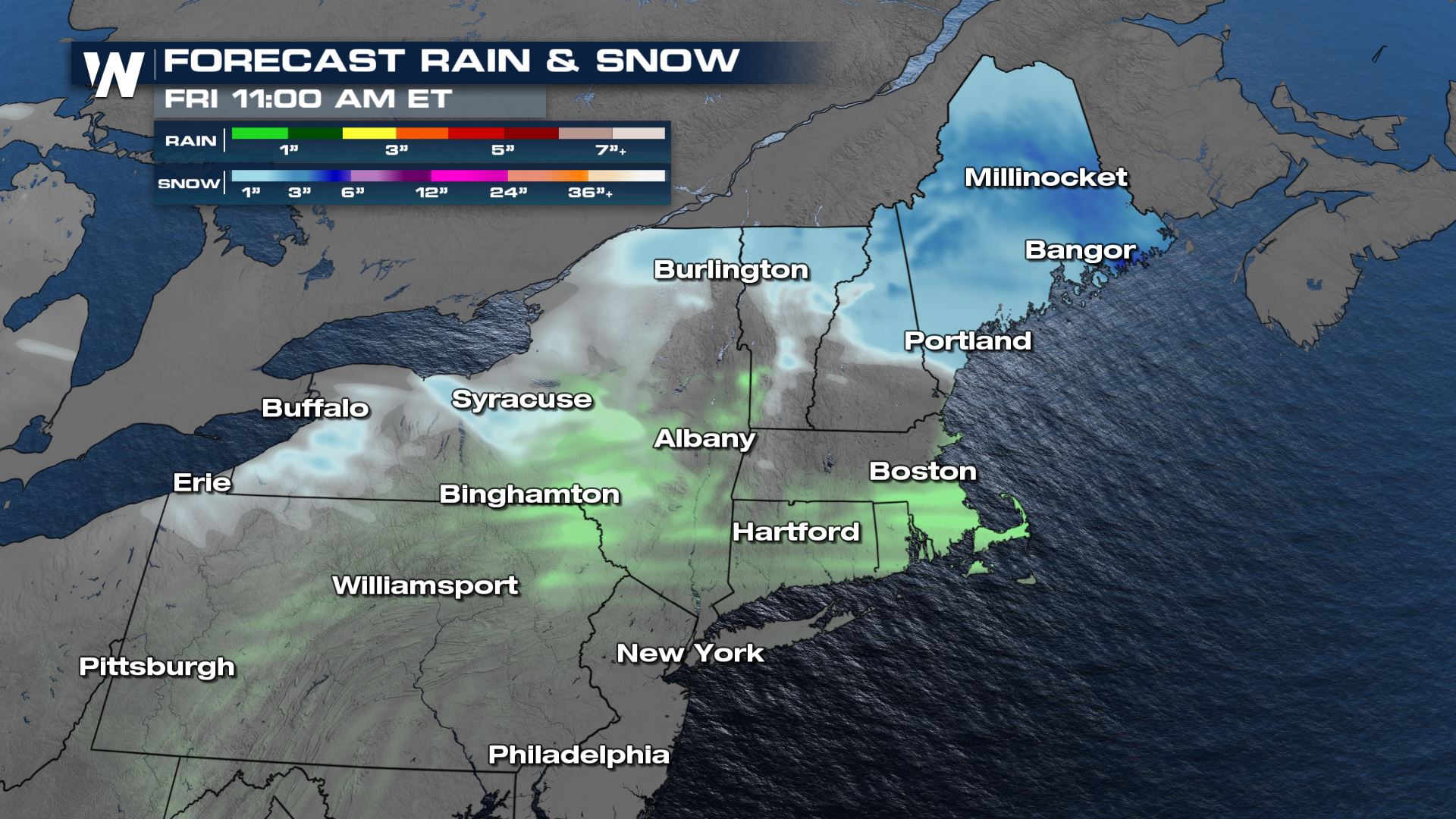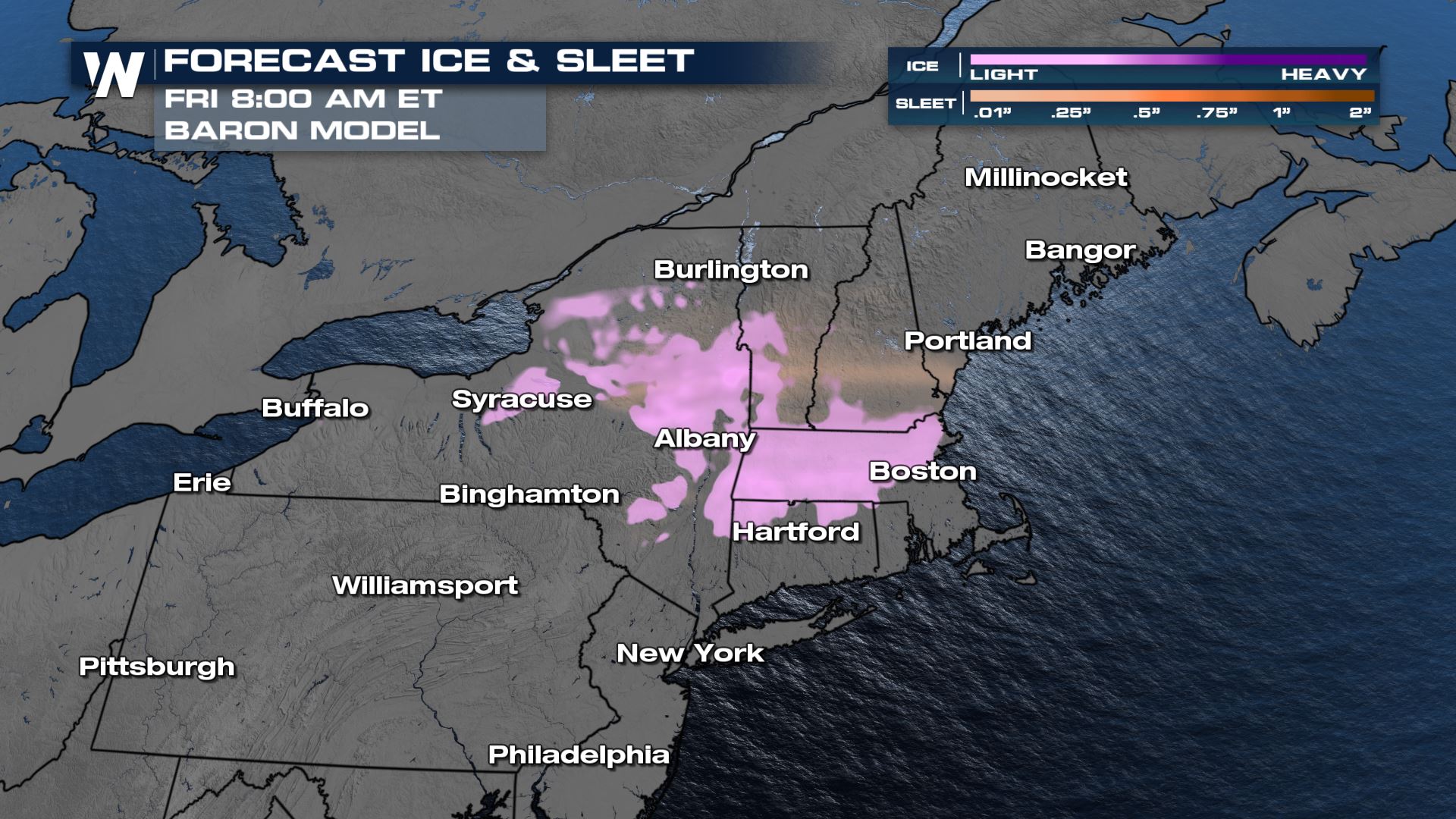 For more on the ice, snow and rain threat for the Northeast and Great Lakes, join WeatherNation for your eastern regional forecast :10 past the hour.