"Hypoxia occurs when a lot of organic material accumulates at the bottom of the lake and decomposes. As it decomposes, it sucks oxygen from the water, can discolor the water and allow for metals to concentrate," explains Devin Gill, stakeholder engagement specialist for NOAA's 
Cooperative Institute for Great Lakes Research
, hosted at the University of Michigan. Low dissolved oxygen on its own is not a problem for water treatment. However, low oxygen is often associated with a high level of manganese and iron in the bottom water that then leads to drinking water color, taste, and odor problems. In addition, the same processes that consume oxygen also lower pH and, if not corrected, could cause corrosion in the distribution system, potentially elevating lead and copper in treated water.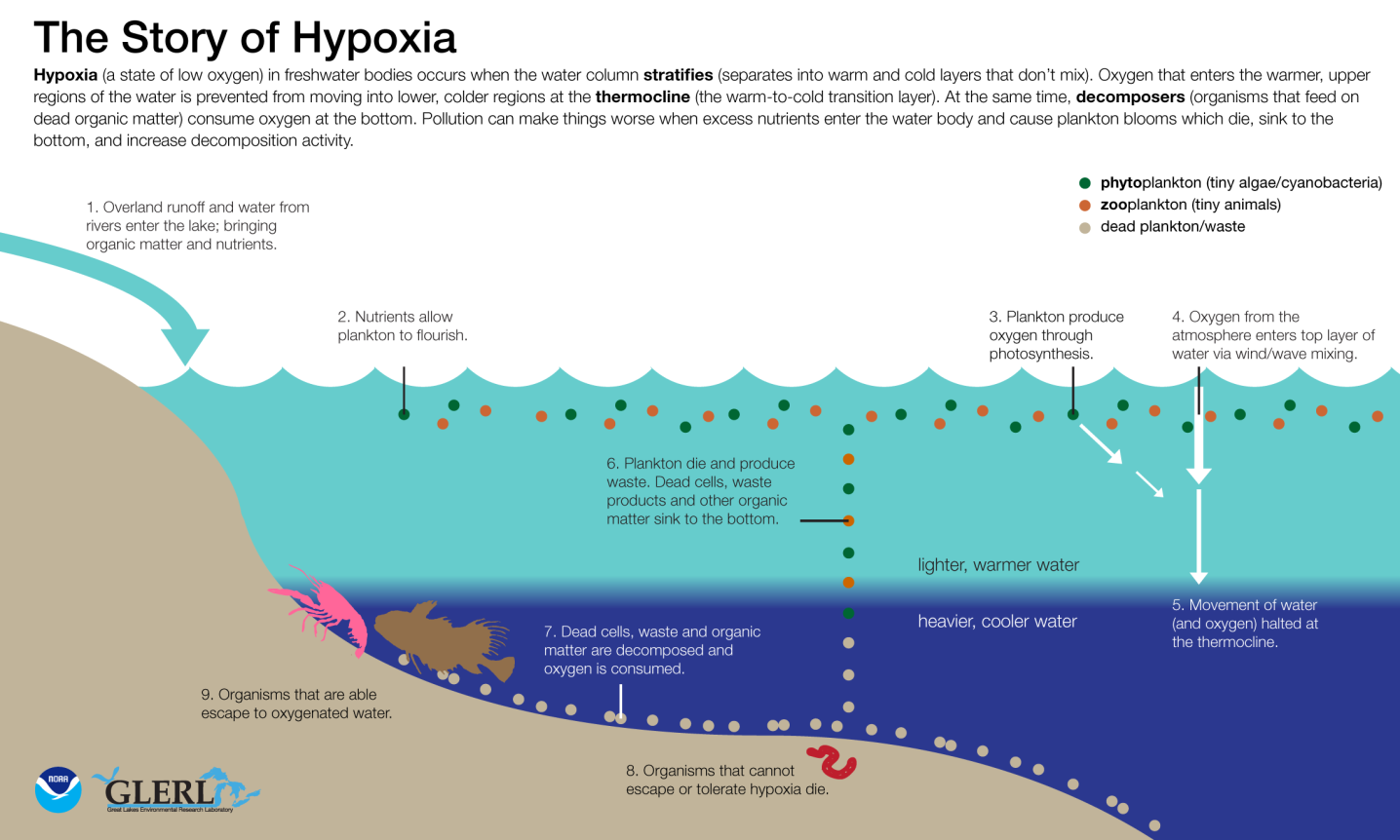 "Periodically, this water with depleted oxygen gets pushed up against the shoreline and the drinking water intakes pipes," said Craig Stow, senior research scientist for NOAA's Great Lakes Environmental Research Laboratory. "We have buoys stationed at various places and those guide our models to let us know when conditions are right for upwellings that would move this hypoxic water into the vicinity of the drinking water intakes."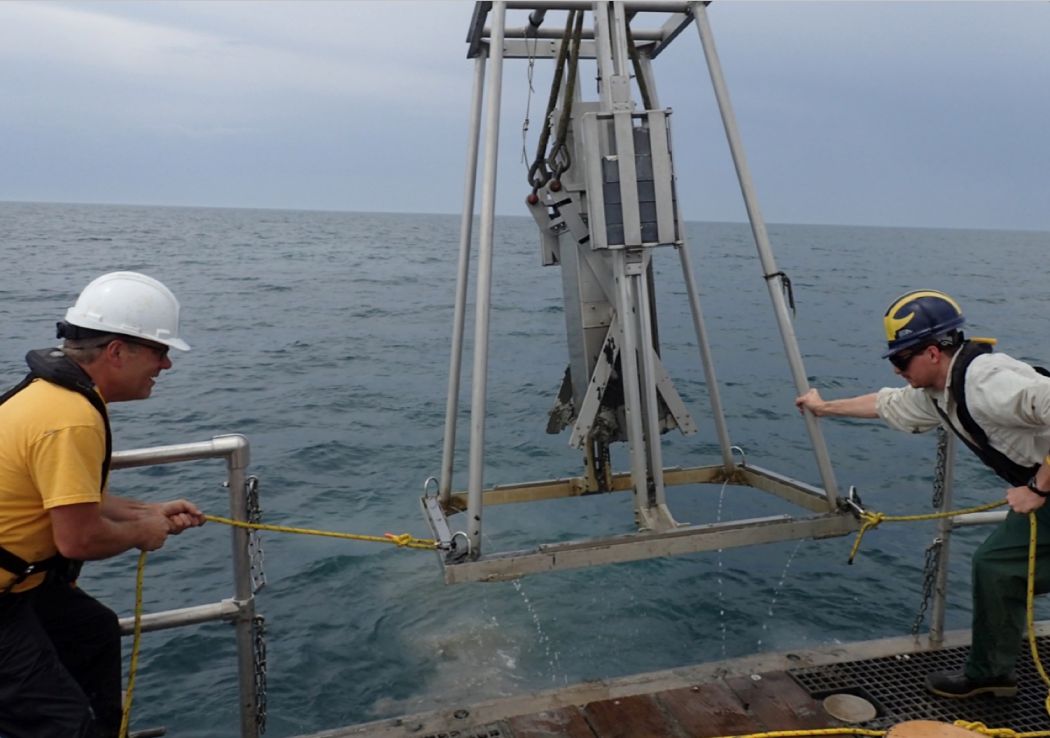 [
CIGLR Mechanical Technician, Russ Miller, and Research Associate, Dack Stuart retrieve a sediment core from Lake Erie, near the Cleveland Water Intake Crib. Photo Credit: CIGLR
] NOAA provides advanced warning of these events so that drinking water plant managers can effectively change their treatment strategies to address the water quality, which is a huge benefit in the water treatment industry.