Well, April may have officially begun but Mother Nature isn't done with the winter weather. Another low pressure system will be ramping up across Montana as we head into Sunday night. Almost the whole state is under some sort of winter weather alert already. This low will track off to the east and take the snow with it into North and South Dakota.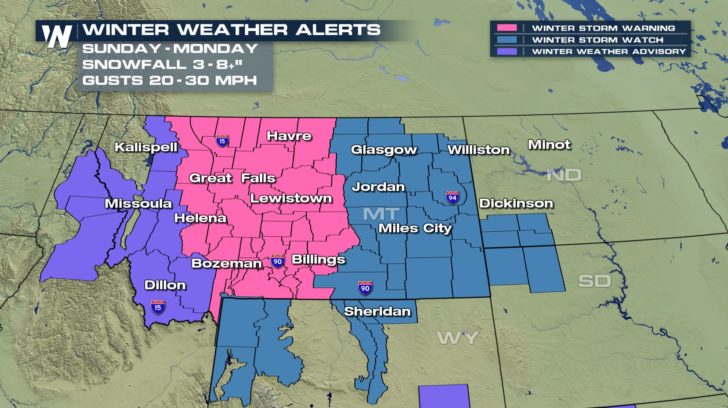 By Tuesday morning, the snow will be widespread across the Upper Midwest. Where the warm front is pushing north, that is where temperatures will be warm enough for rain showers and even a few thunderstorms.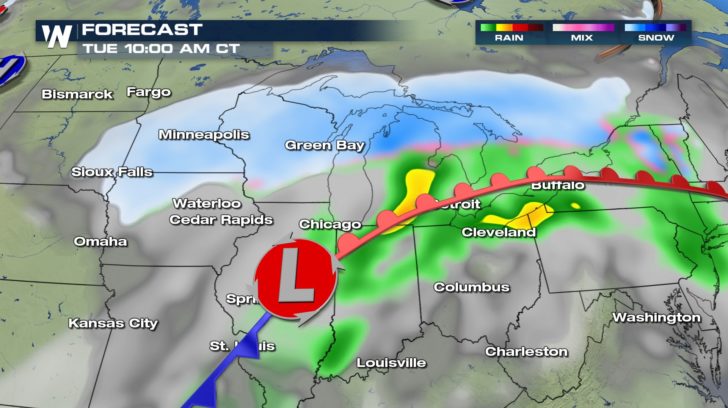 By the evening hours Tuesday, the snow will be wrapping up across the Upper Midwest but just starting to get doing for upstate Maine. A cold front will also bring the threat for strong to severe storms across the south.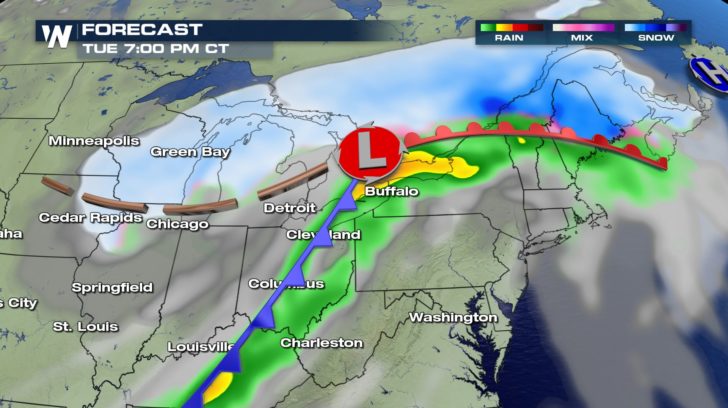 Compared to the snow across the center of the country this Sunday, the next system will have bigger impacts. Anywhere you see a purple shade means over 6" will be possible for the start of the week. The heaviest of the snow looks to be setting up around Minneapolis and into northern lower Michigan.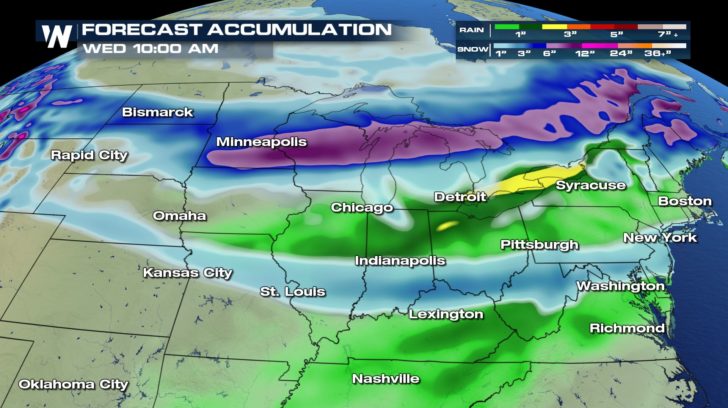 Minneapolis will see yet another shot for snow after receiving some fresh powder this weekend. A band of heavier will set up through the city and potentially dump a new 5 to 8" of snow.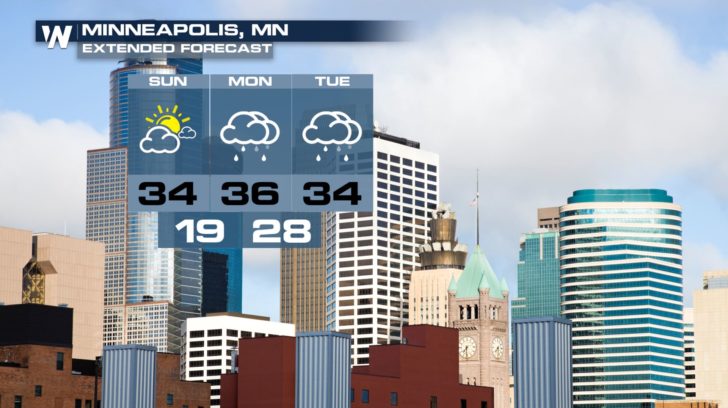 For WeatherNation, Meteorologist Kate Mantych.