A parade of fronts has been moving across the northwestern U.S. and Canada through this weekend. The series of systems will bring blustery and cooler conditions, plus rain and mountain snow from British Columbia to Colorado. An upper-level trough in the atmosphere will dig in from Alaska and western Canada, which will allow more unsettled weather and colder air to move into the west in the days ahead. Within this trough, there will be several waves of energy, which will trigger the rain and mountain snow. Winter weather alerts are in effect for the higher elevations.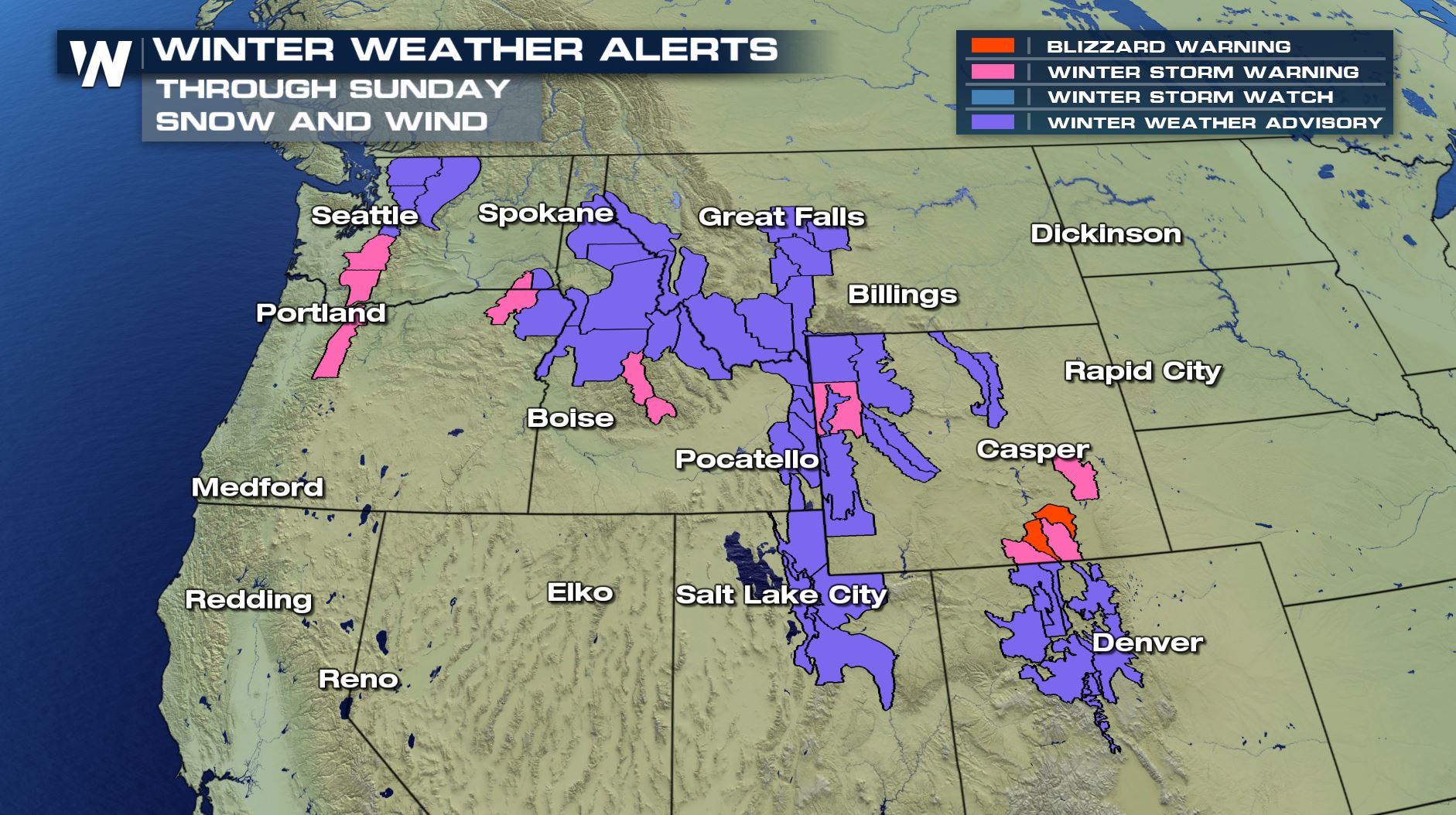 A potent wave of energy and burst of colder air moves through this weekend. This will bring snow for many mountains across the west, as far as the Colorado Rockies. Use caution traveling over mountain passes on Sunday, and be sure to check each local area forecast for details on how intense the snow will be.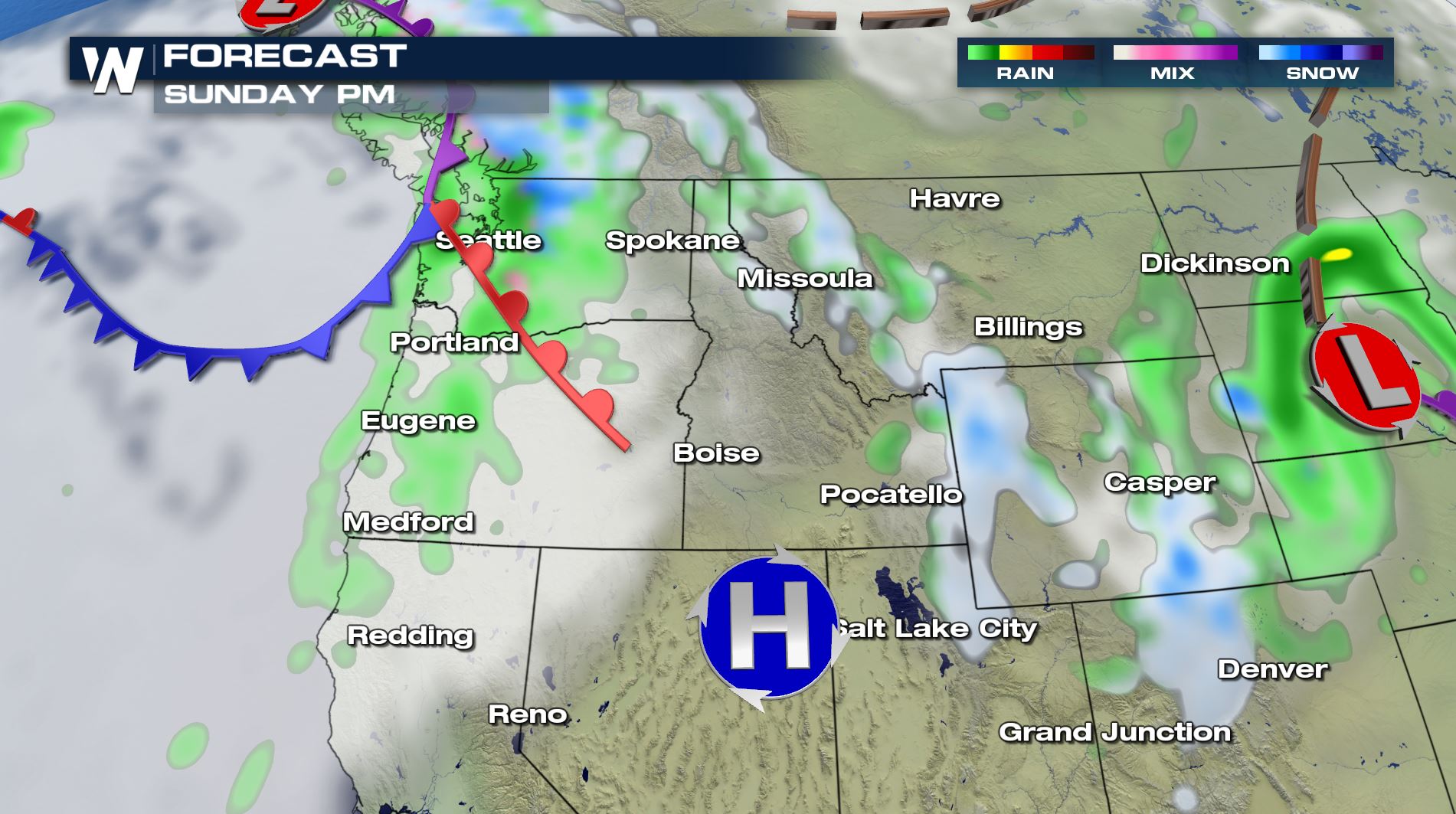 Snow totals will be highest in the northern Rocky Mountains, through Idaho, Wyoming, western Montana, Utah, and Colorado through early week. Snow totals will reach 6-12" for many mountain tops, with locally higher amounts up to 2 feet for some of the highest peaks over 10000'.
[Related article: NOAA Releases  2019-2020 Winter Weather Outlook]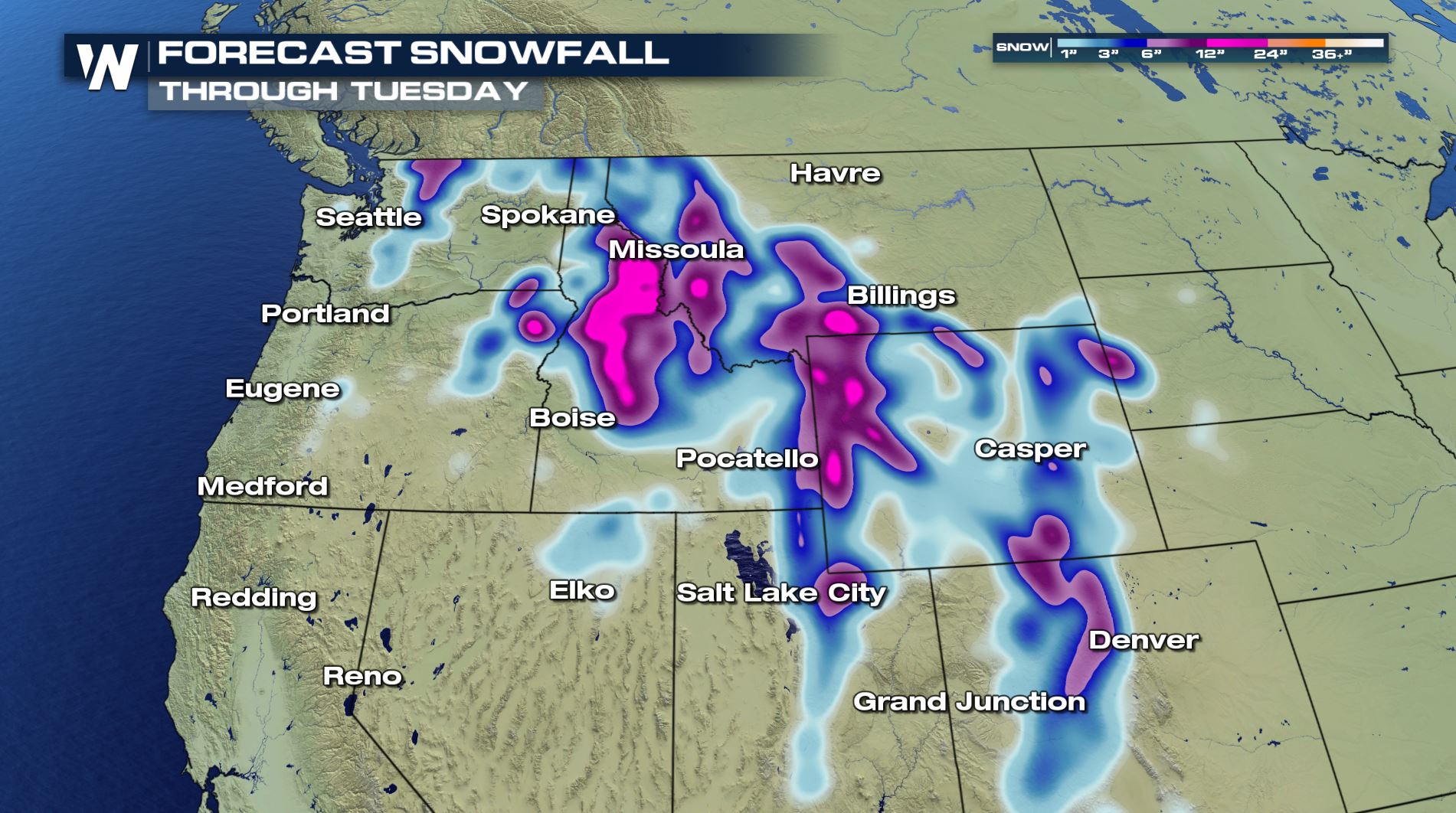 Colorado's Keystone Mountain and Arapahoe Basin
are already turning chairs
, as they kicked off the 2019-2020 ski season last weekend. Other western ski areas plan to open this weekend, including Loveland Ski Area in Colorado and Mt Rose-Ski Tahoe in California, with the benefit of new snow and colder air. In lower elevations, rain will frequent the forecast in this active pattern. Some of the heaviest rain will fall in the Pacific Northwest.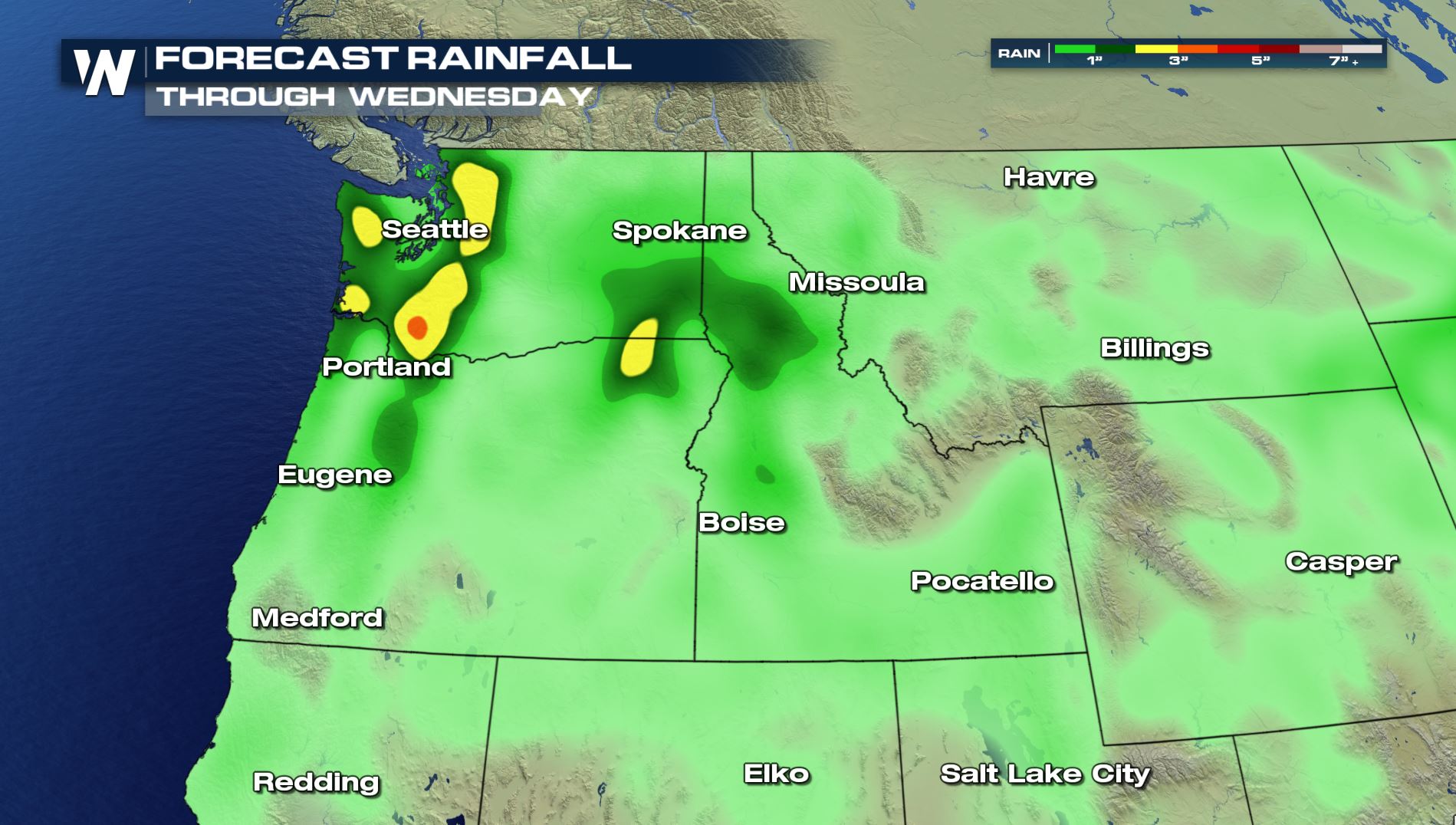 Stay with WeatherNation as we track this active pattern for the western U.S.