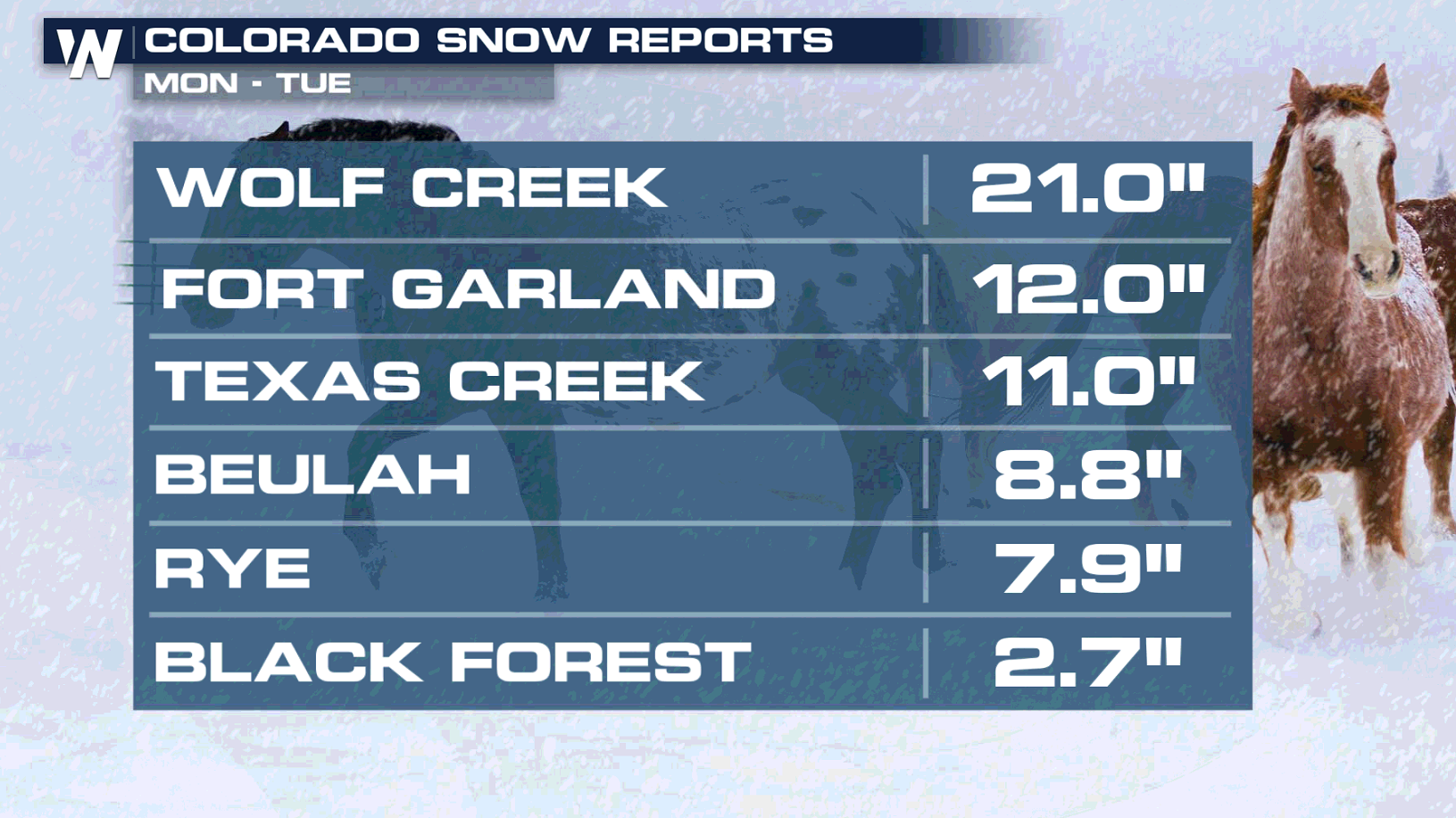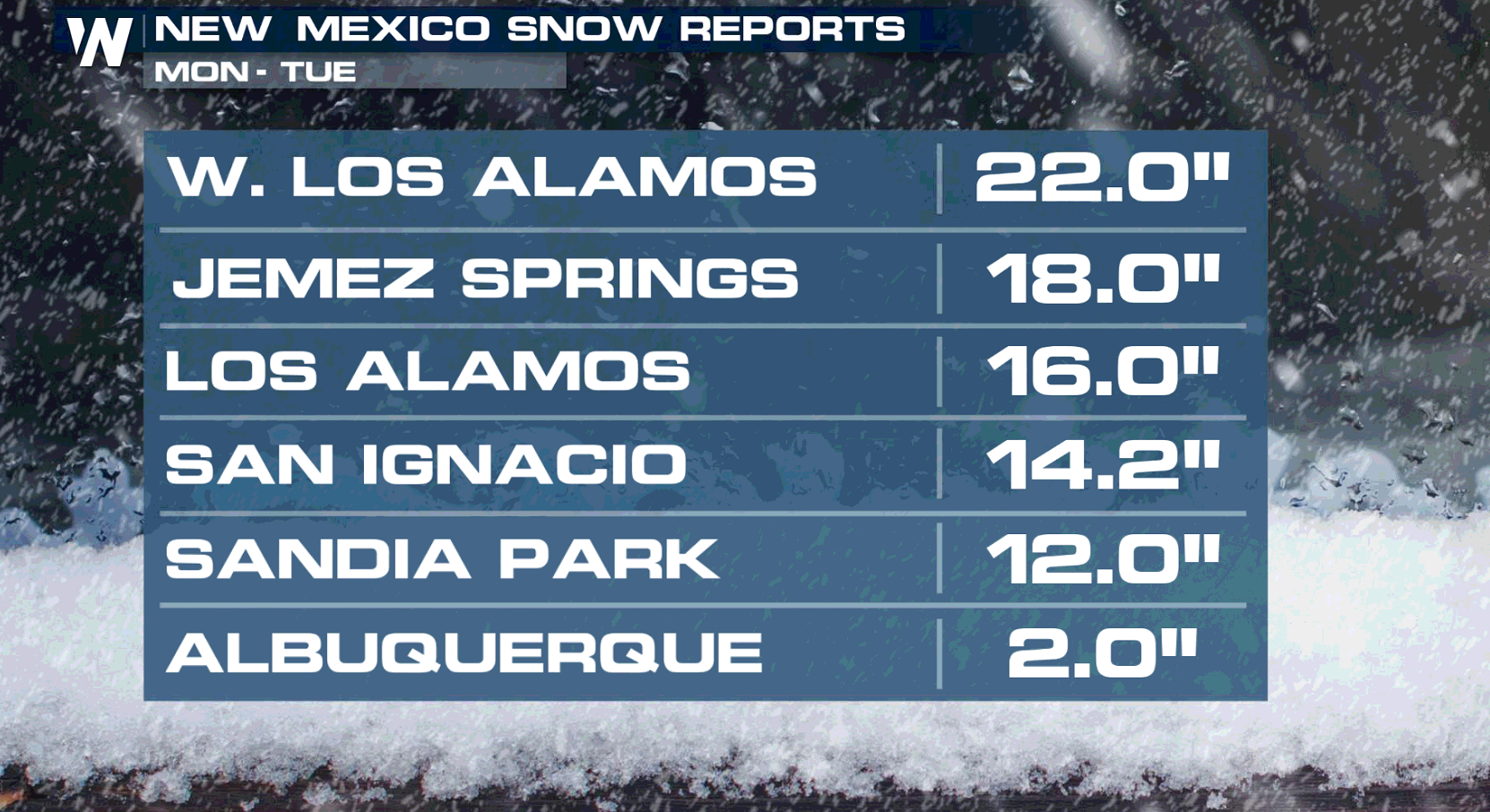 More than 20" of snow accumulated in the mountains of New Mexico and Colorado to start this week as a storm system moved slowly through the southern tier of the nation. As the storm has moved eastward, winter weather alerts are in effect in the southern Plains for snow and ice.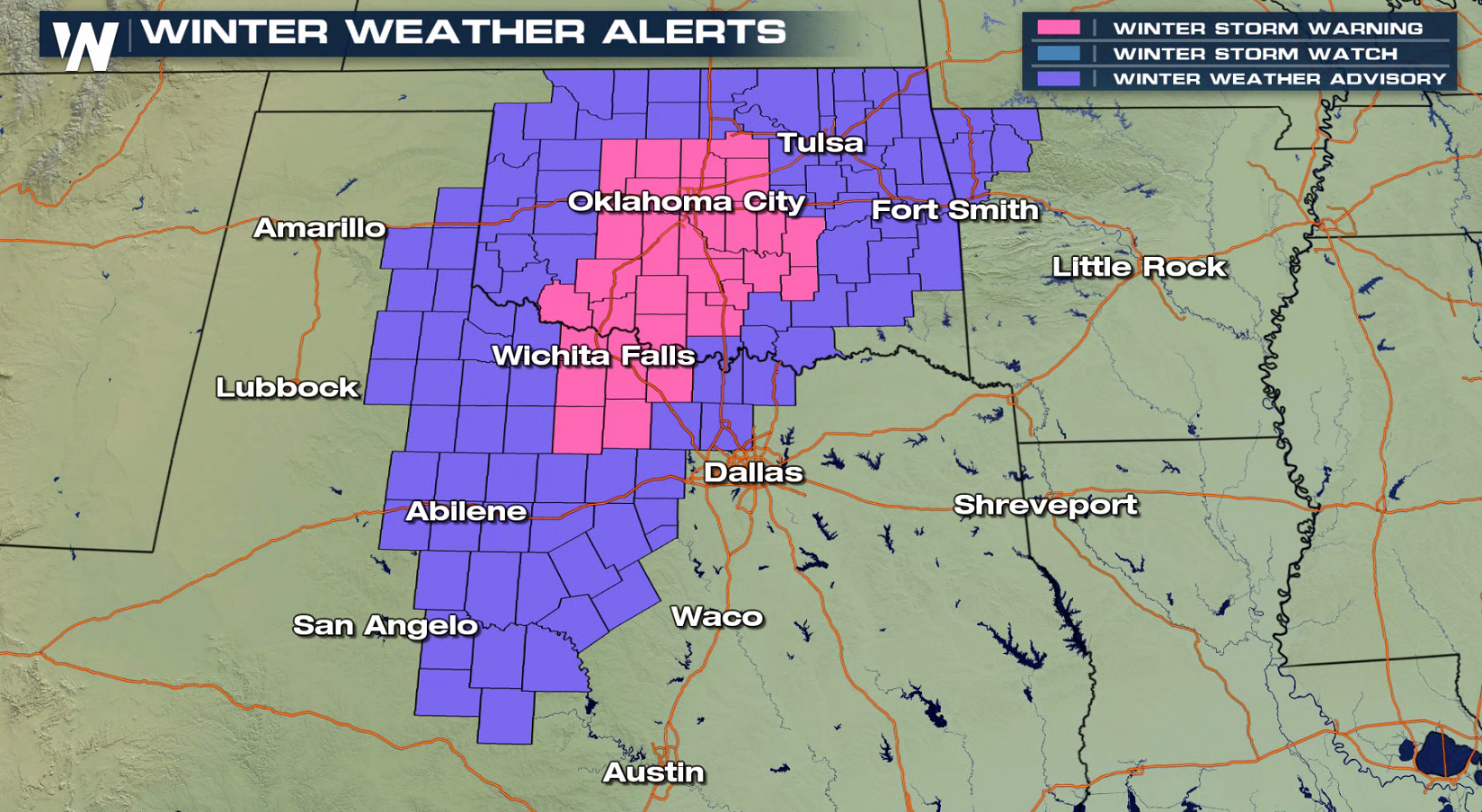 As the Jet Stream digs energy and cold air southward, a low pressure center will pull up humidity from the Gulf of Mexico. This will produce the ice and snow along and behind the track of low.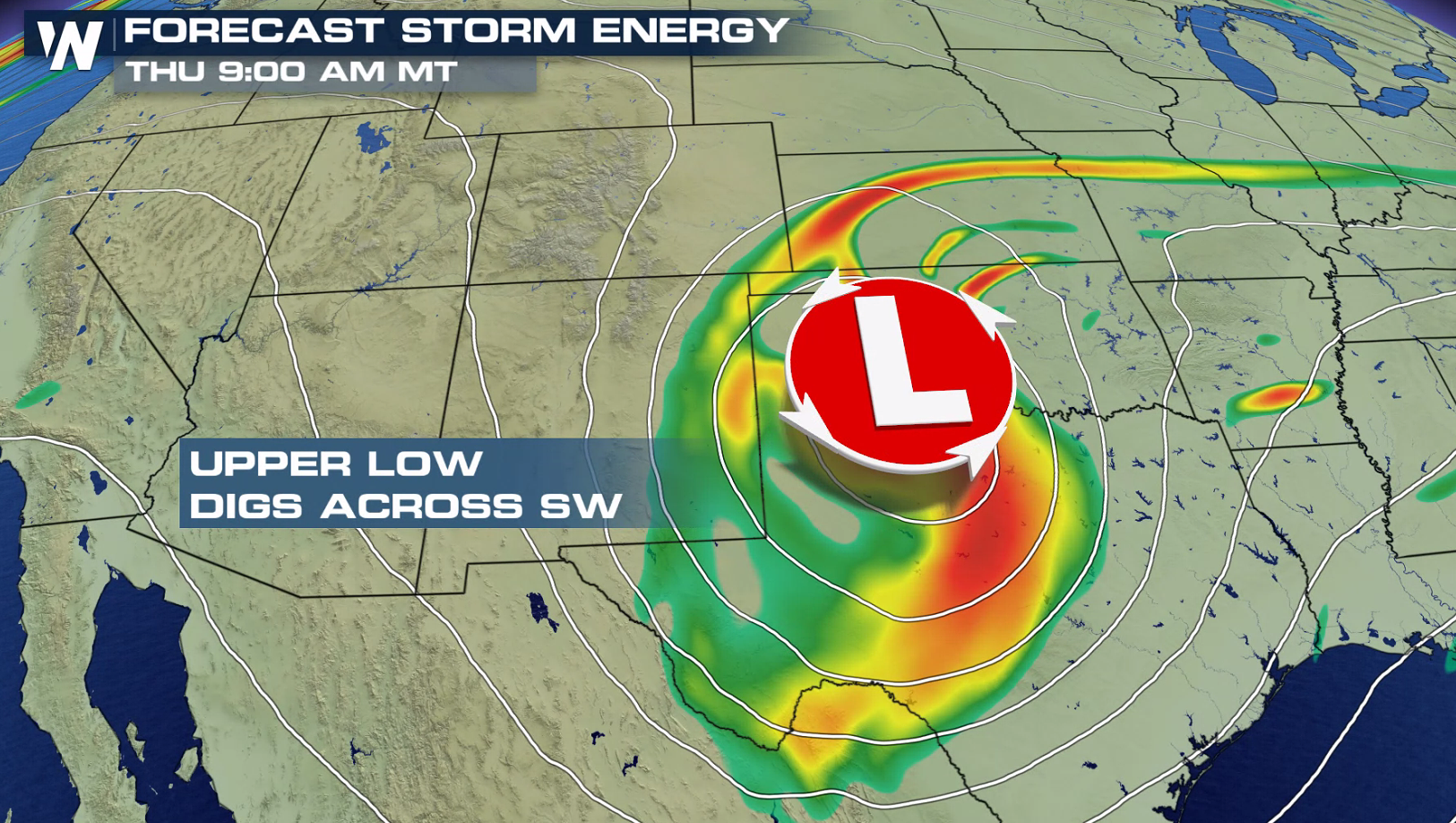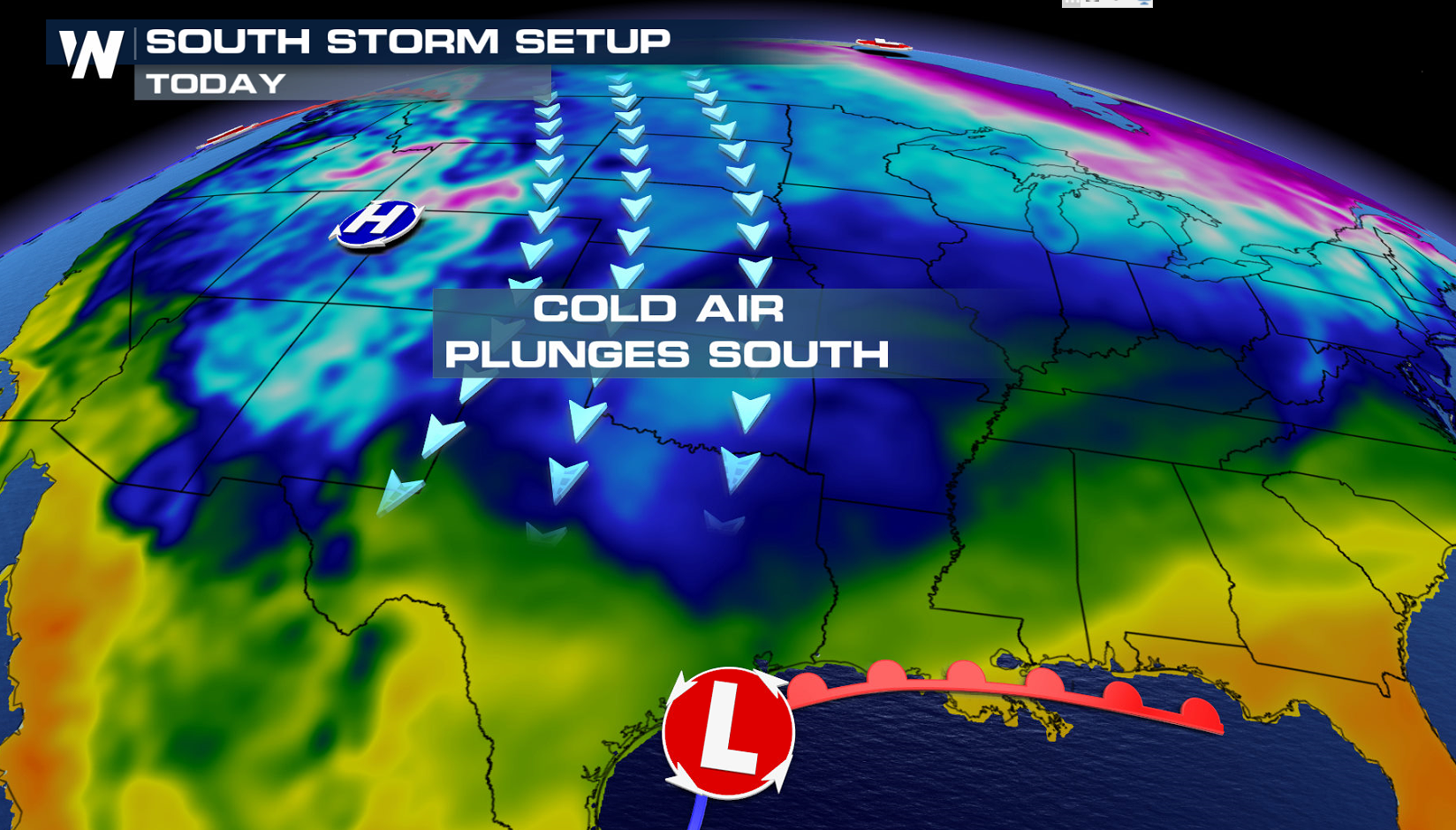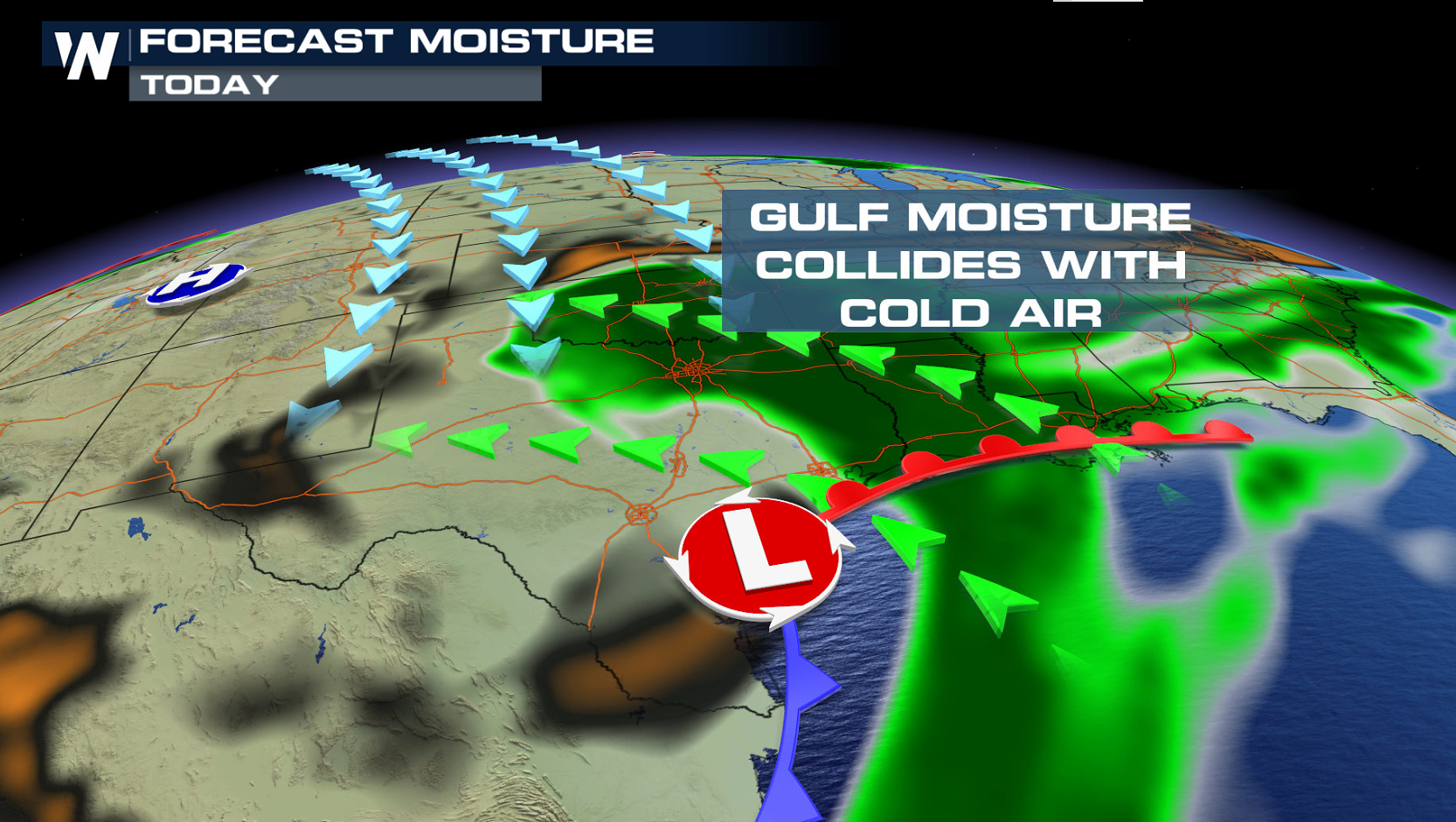 Up to 6" of snow is possible in the Texas and Oklahoma Panhandles. Ice accumulations are a concern through Saturday from Kansas to Texas.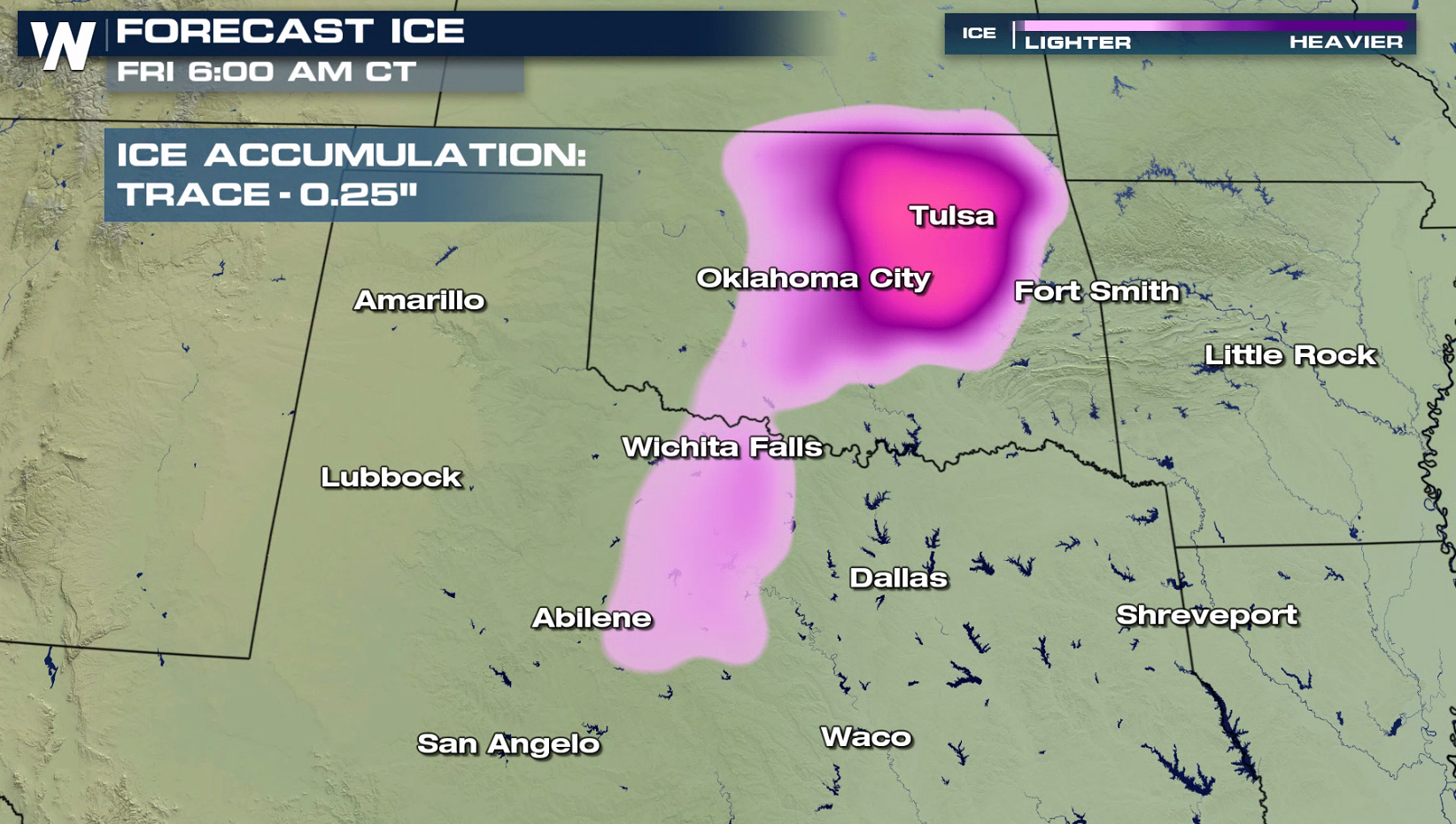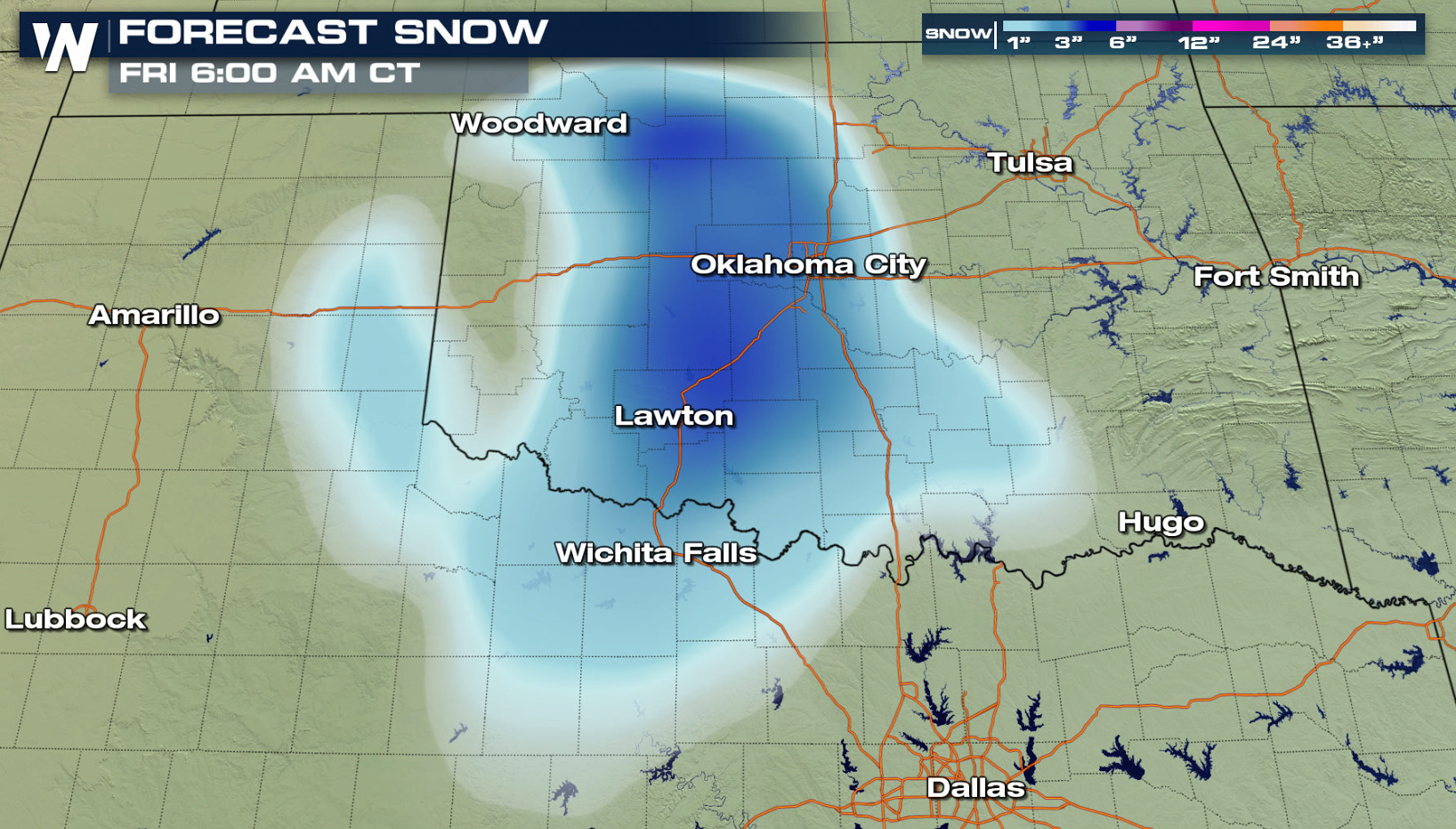 A cold front pushed through the southern Plains earlier in the week, funneling cold air southward to the Gulf of Mexico. The low pressure center will spin slowly in the South today (Thursday), producing heavy snow. As the low edges eastward through Friday, ice and snow chances will continue in the southern Plains.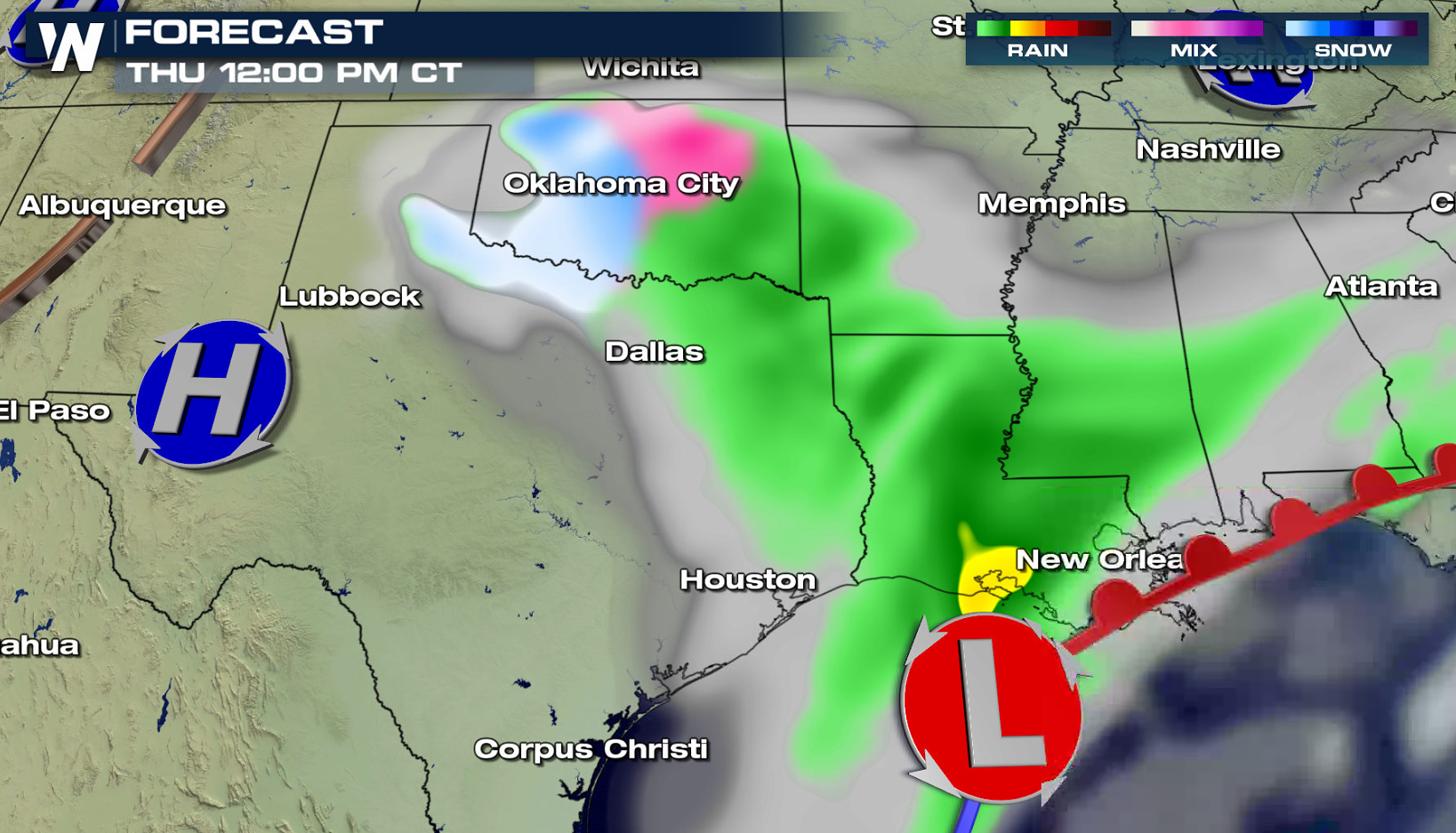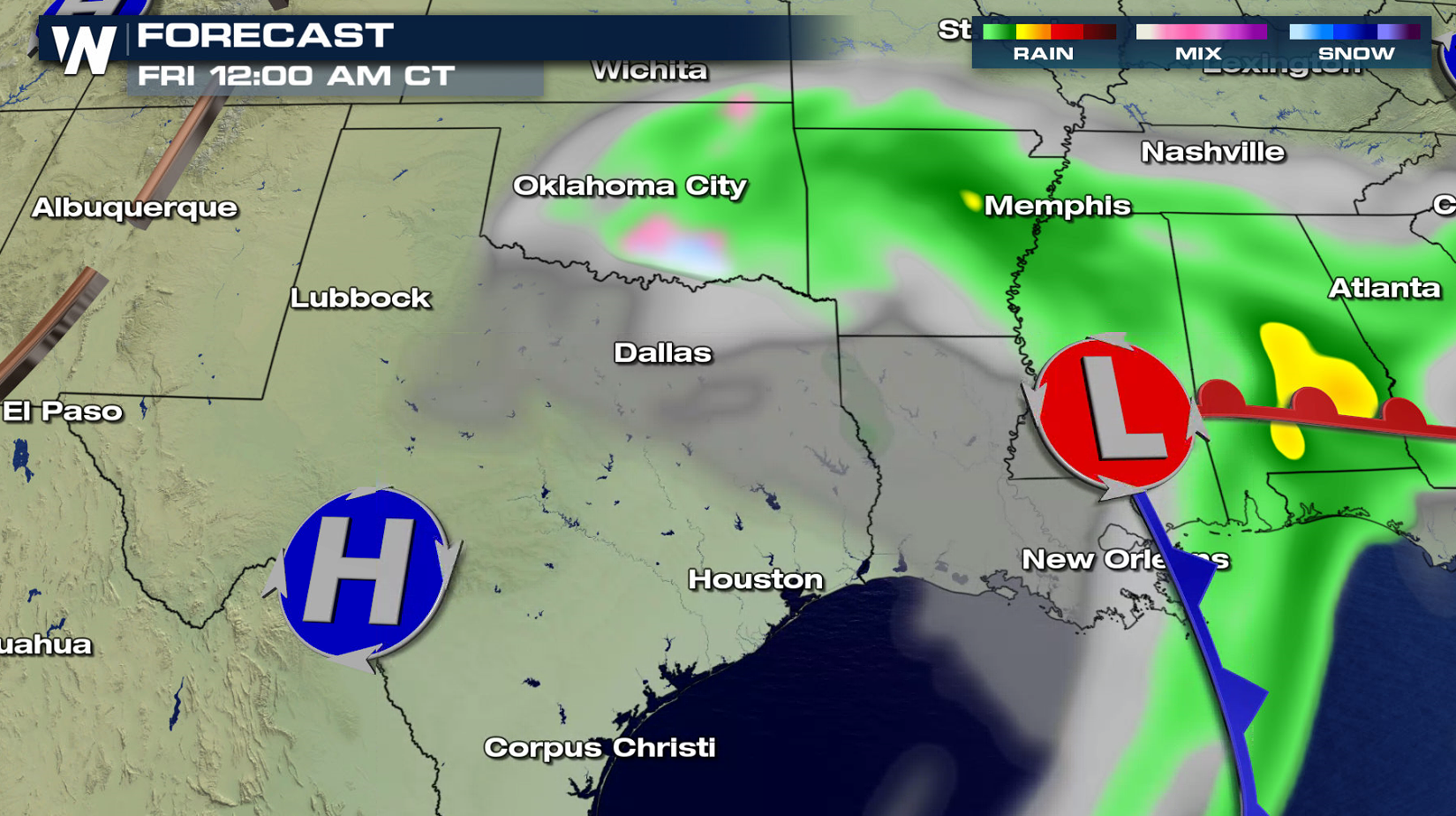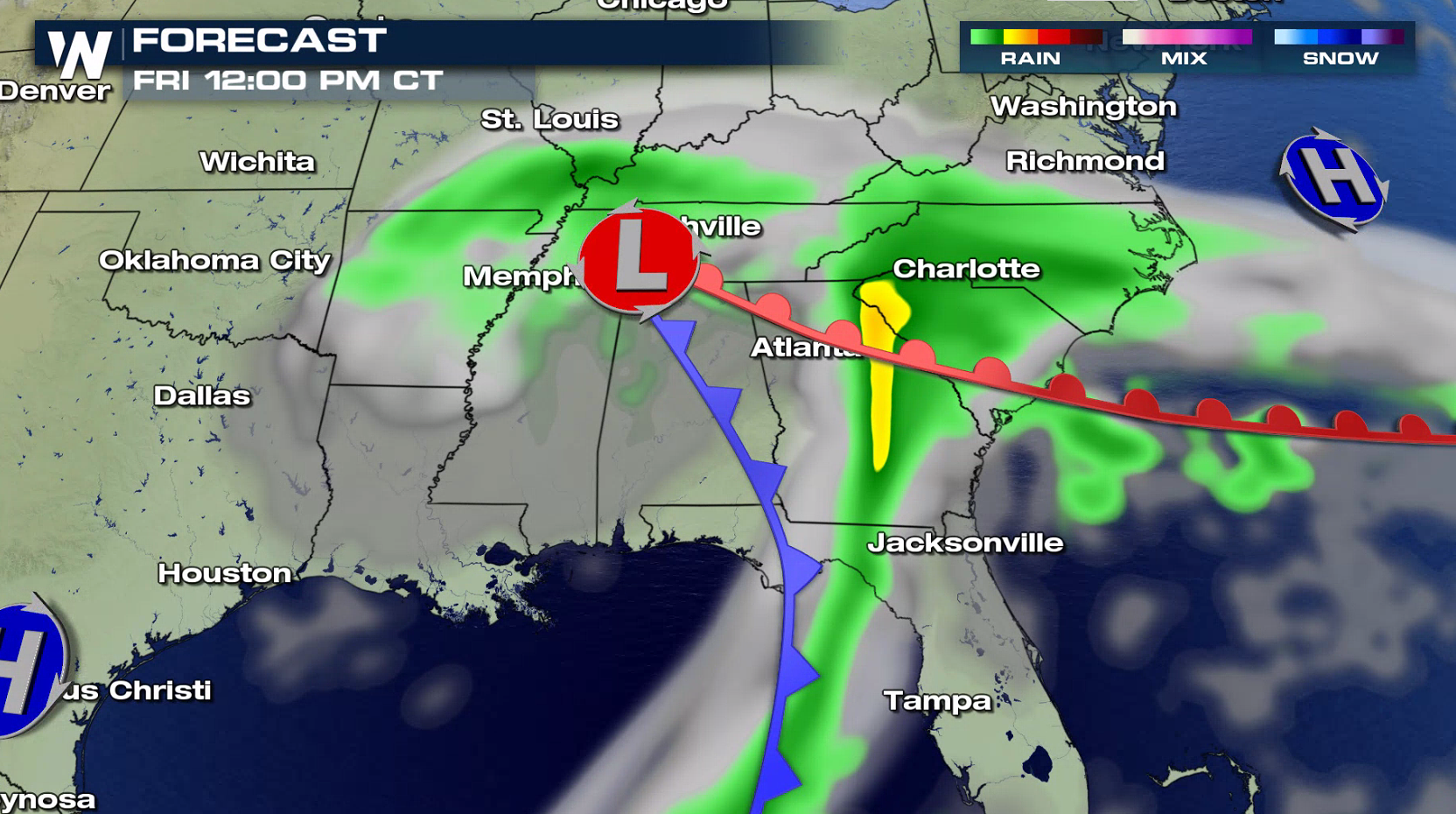 A wintry mix of rain, snow, sleet and freezing rain is possible through Oklahoma and Texas. With uncertainties in the track of the low and exact surface temperatures, be sure to check back with WeatherNation on-air and online for updates.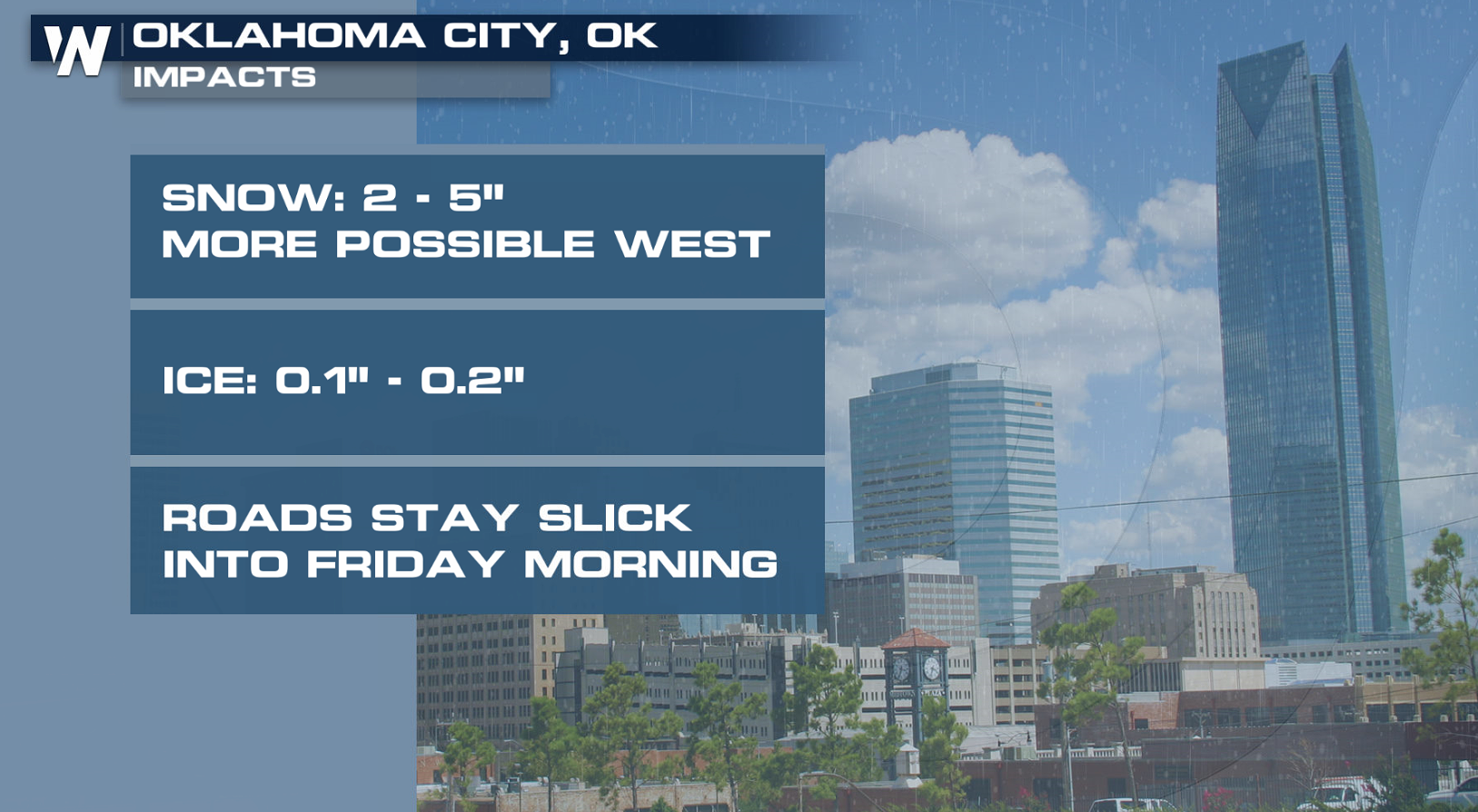 For WeatherNation: Meteorologist Mace Michaels