Snow has been falling across the Great Lakes and Upper Midwest this morning (Monday) and more is ahead into Tuesday. Several inches have already accumulated from Iowa to Michigan.



WINTER WEATHER ALERTS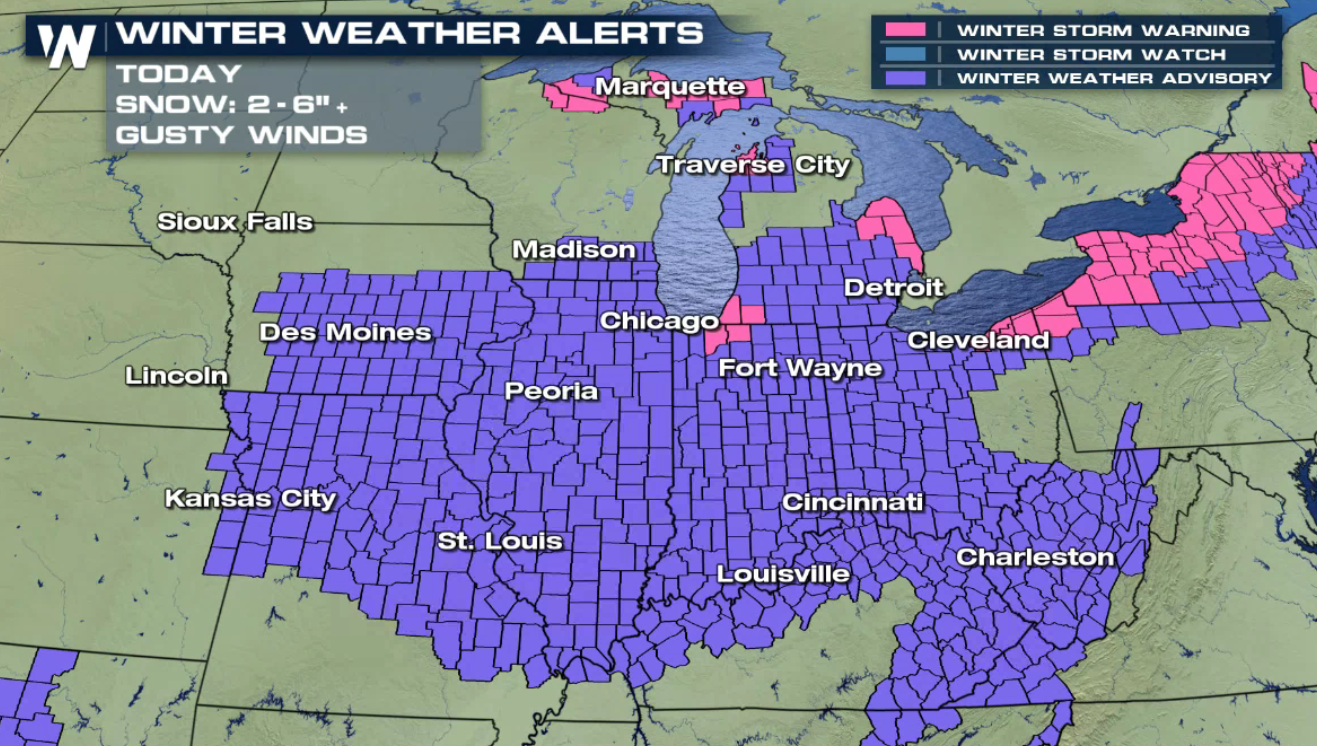 Winter Weather Advisories and Winter Storm Warnings are in place across the Great Lakes and Ohio Valley. Along with snowfall, the winds will also be quite gusty and could reach up to 40 mph. This could lead to low visibility due to blowing snow.
FORECAST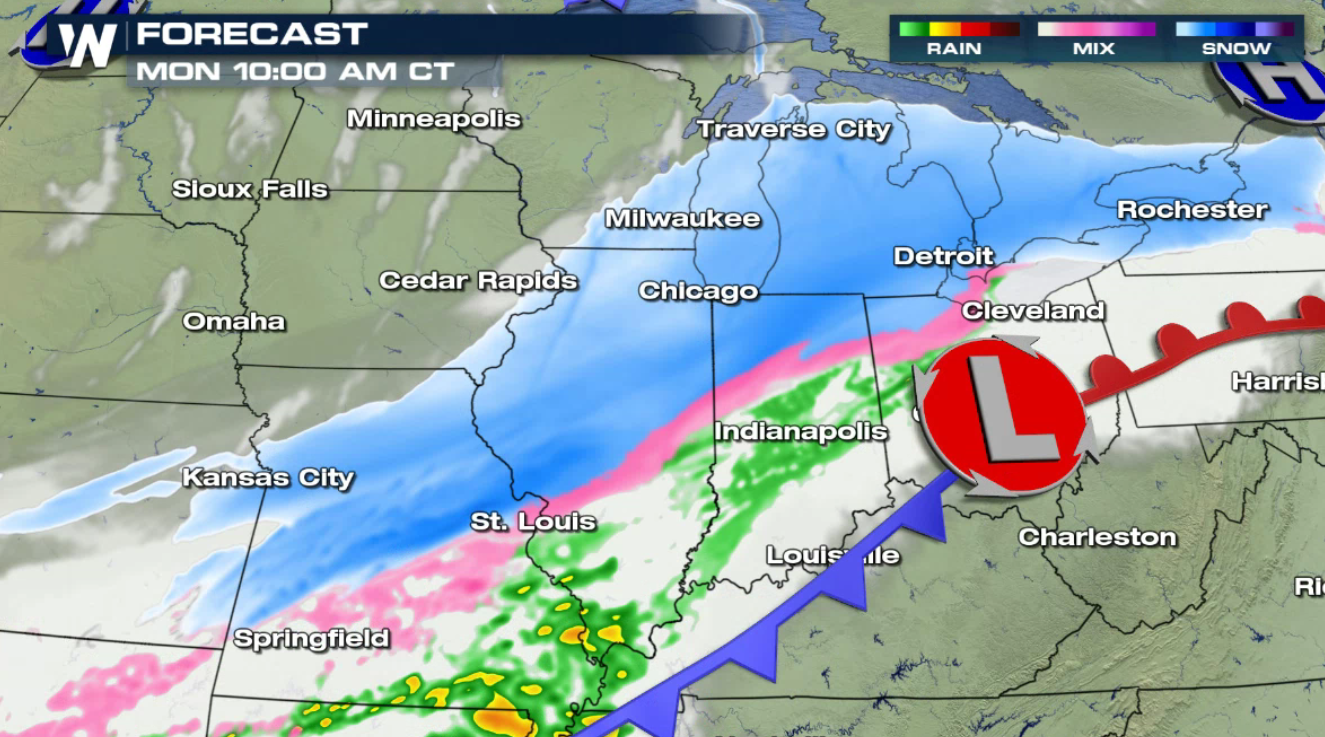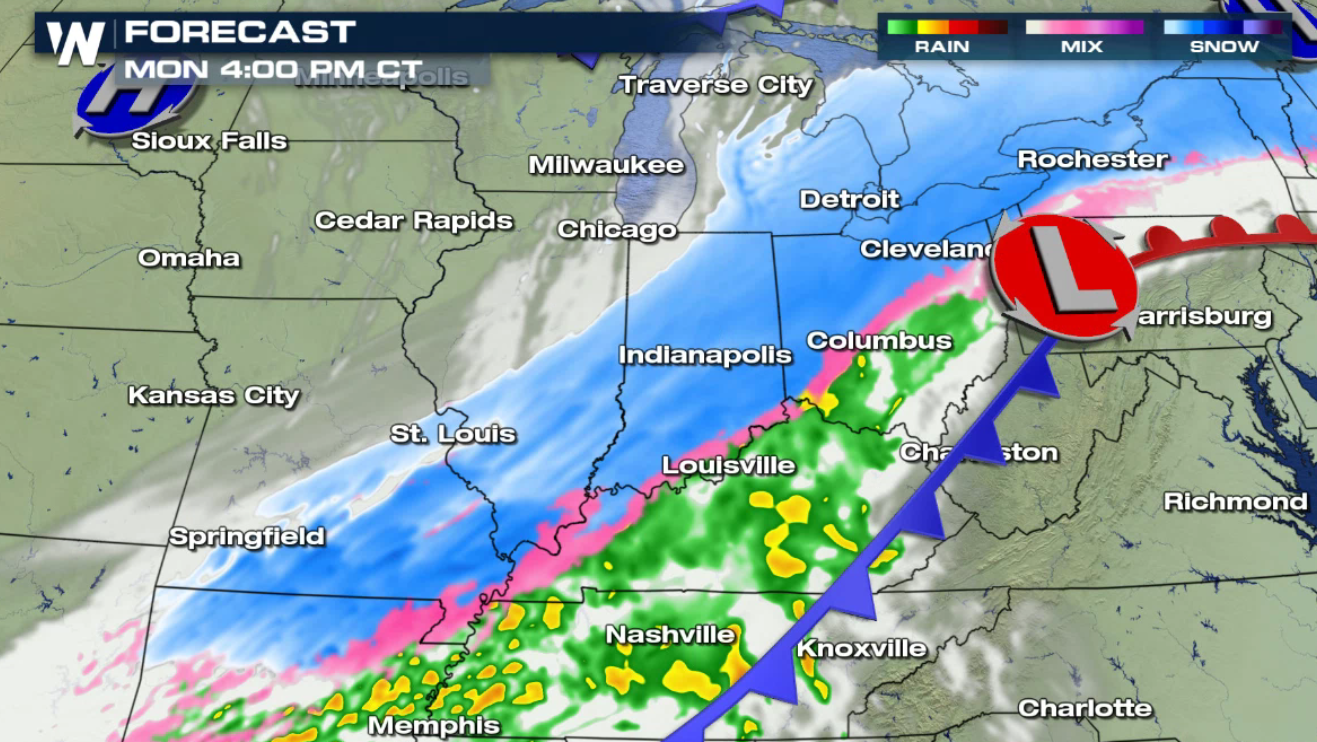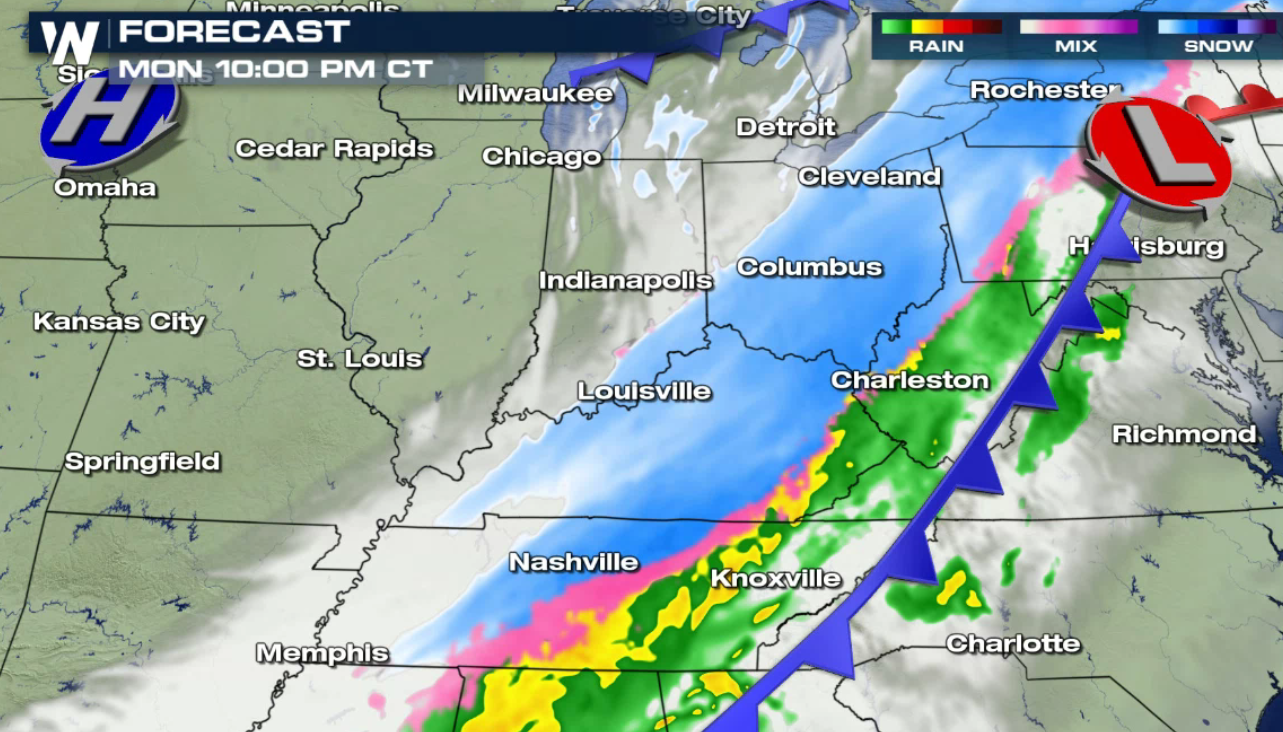 The snow will remain widespread from the Plains to the Great Lakes. By this evening (Monday), the Northeast will start to see the effects of this strong low pressure system. For more on the forecast in the Northeast,
click here
.
FORECAST ACCUMULATION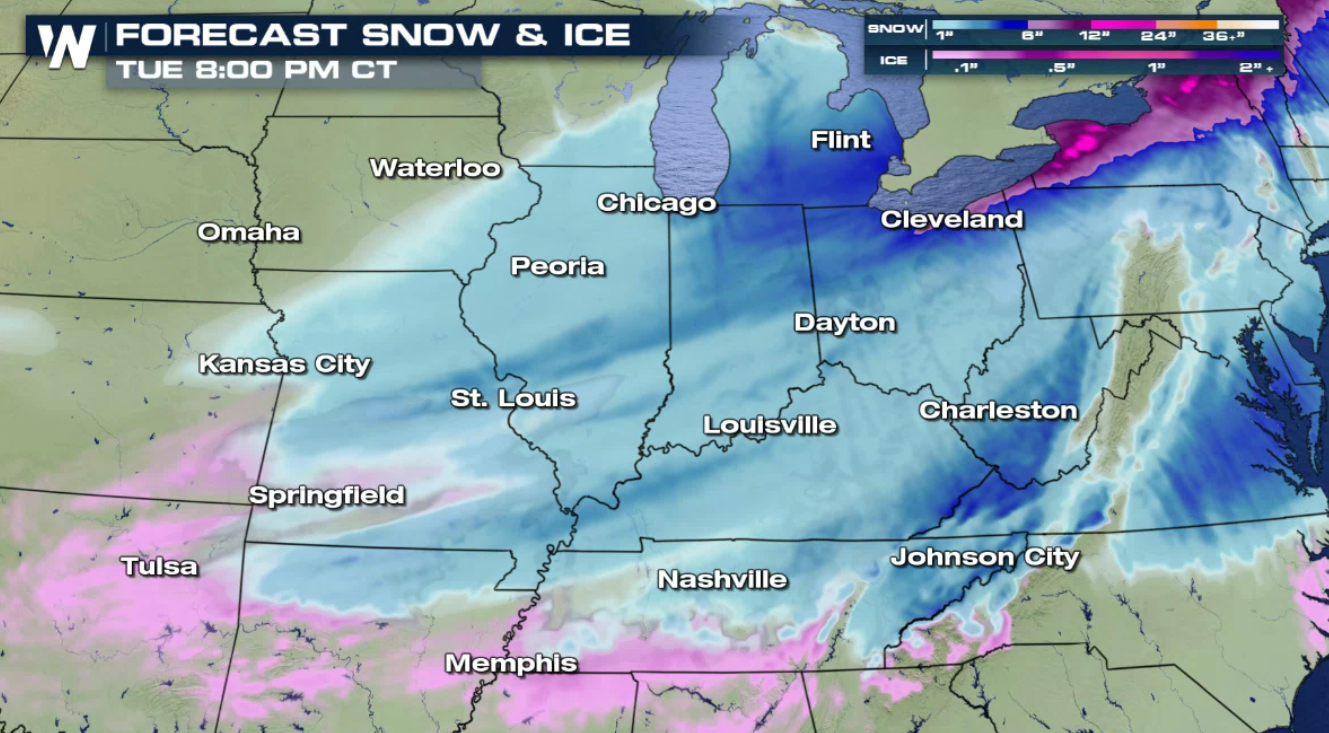 It'll be quite typical to see up to 6 inches of snowfall over the region. This will lead to slow travel conditions. Be sure to plan extra time on your commutes over the next few days.
TEMPERATURES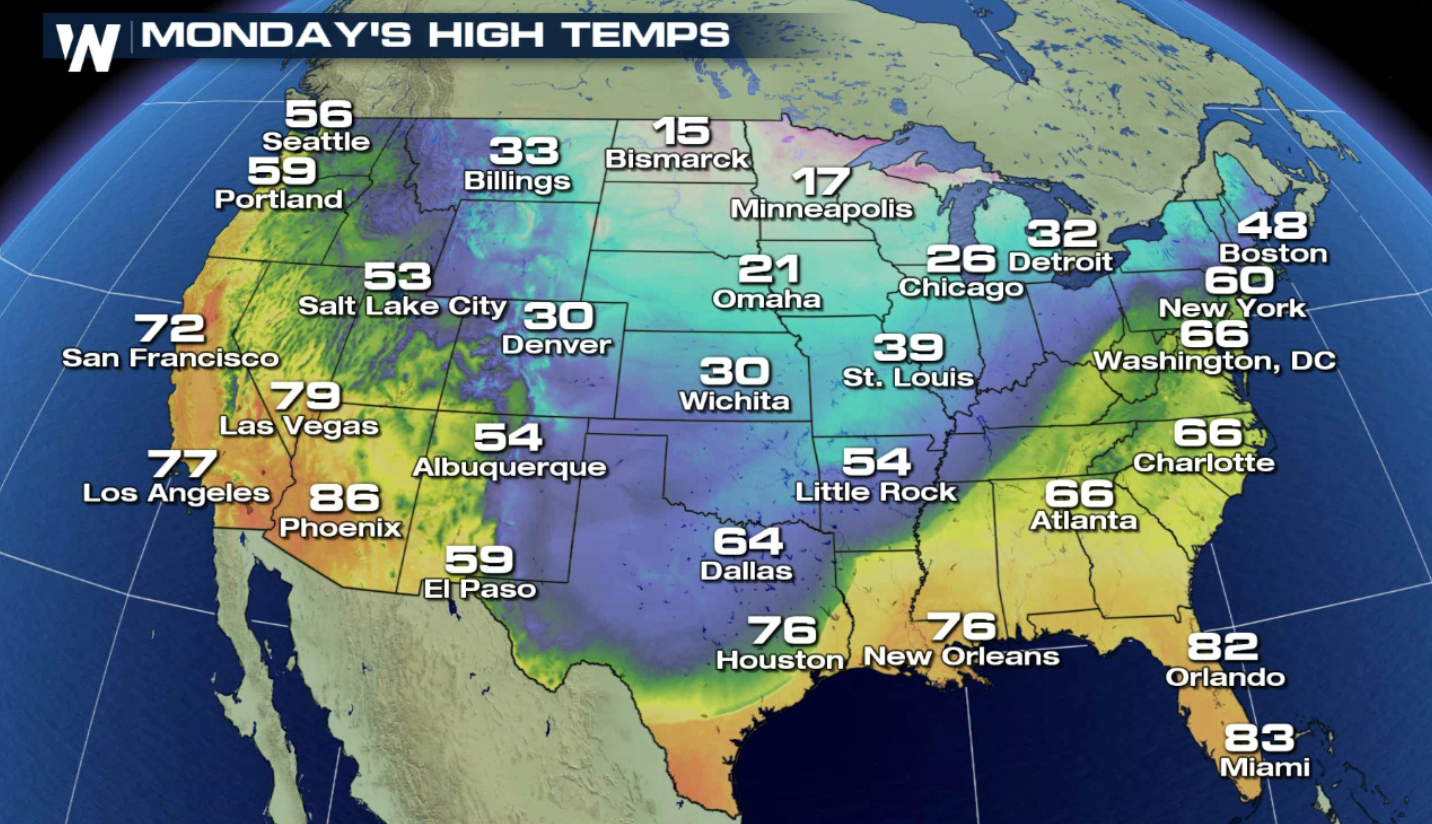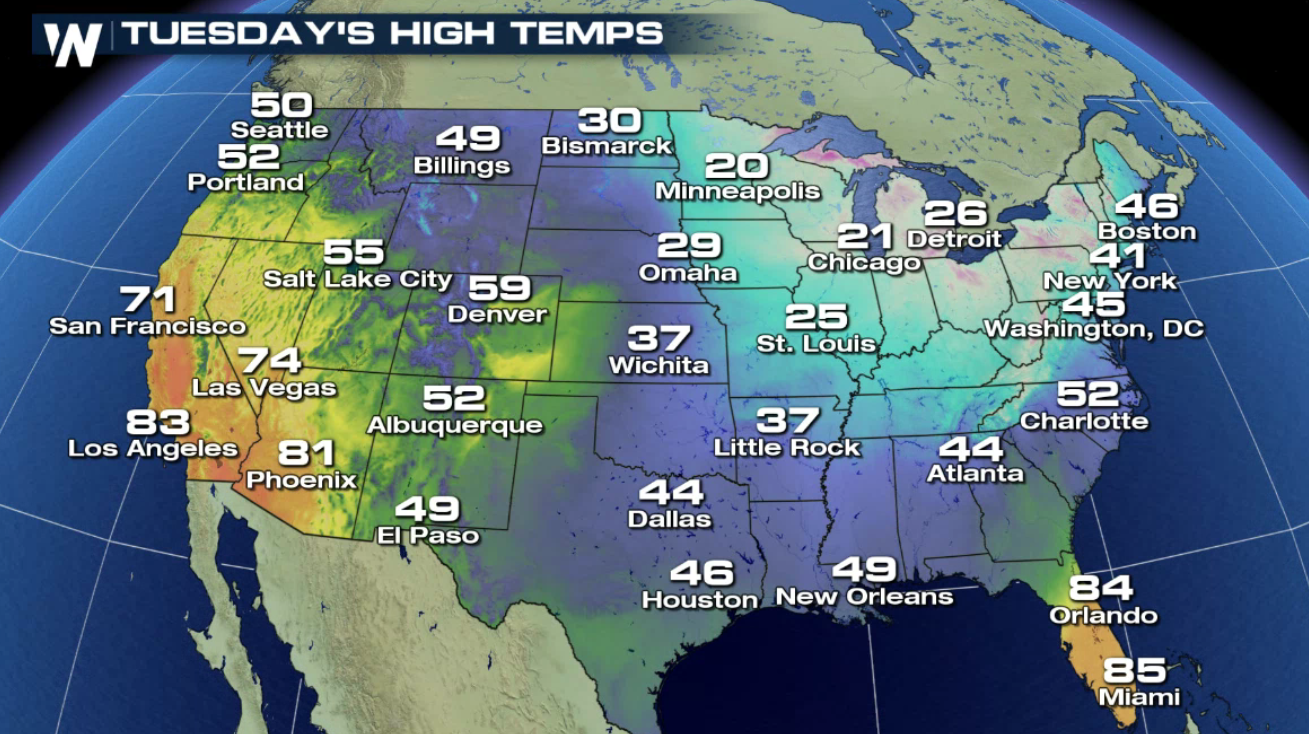 Temperatures will drop drastically behind this front. Many cities will be anywhere from 20 to 30 degrees below the average over the next several days.