Snow is tapering down through the Great Lakes as a low pressure system that brought snow this weekend pivots into the Northeast. Still, a few more inches of snow are possible overnight through mainly Wisconsin and Michigan, where winter alerts continue through Monday morning (ABOVE).
Snow totals have been around a foot in through parts of the Plains and Upper Midwest as of Sunday afternoon.
Additional snow and wind will move through the Great Lakes overnight and Monday.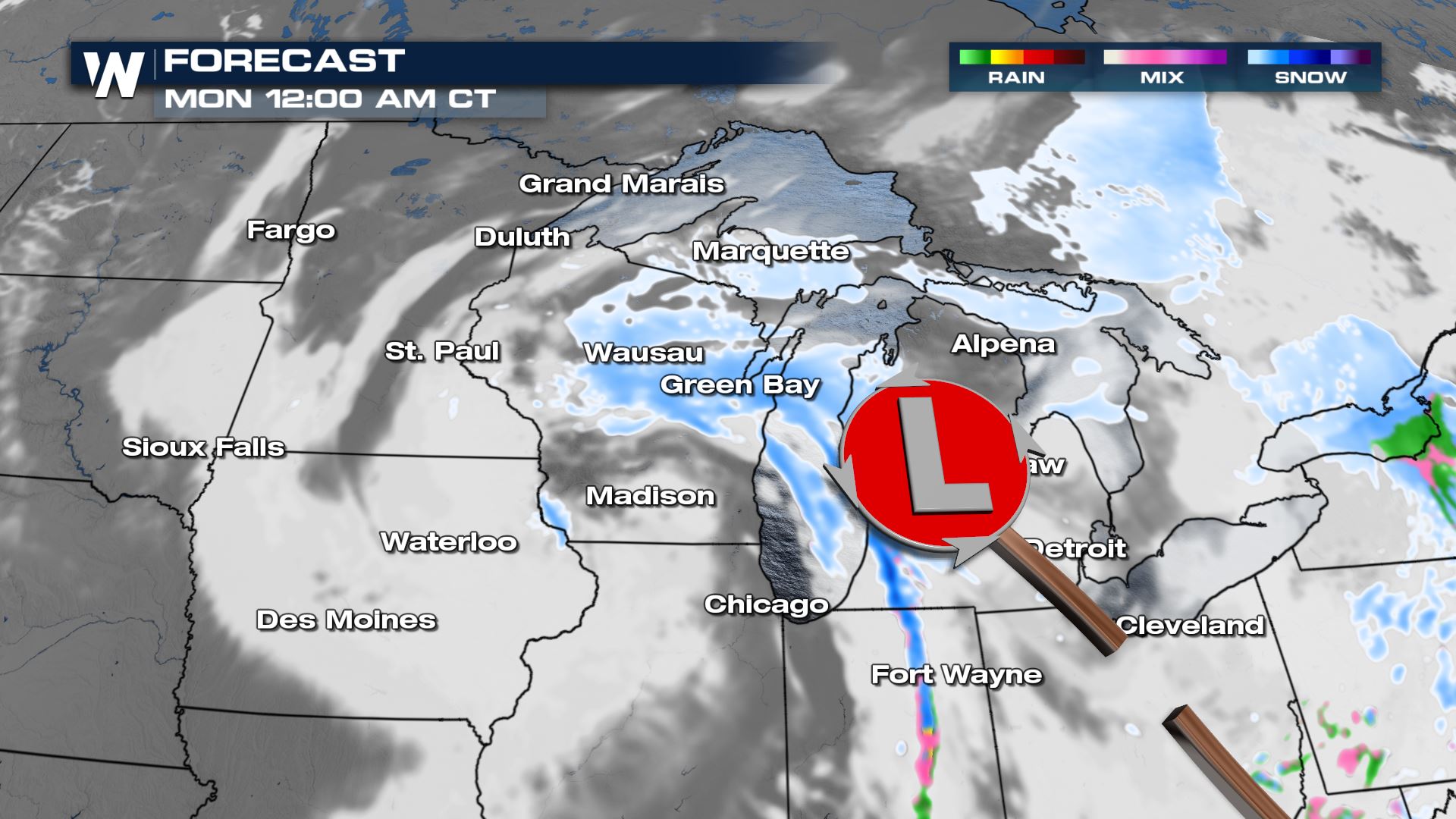 Most of the snow will be light, but moderate to heavy corridors of snow are possible in central Wisconsin closest to the center of the low.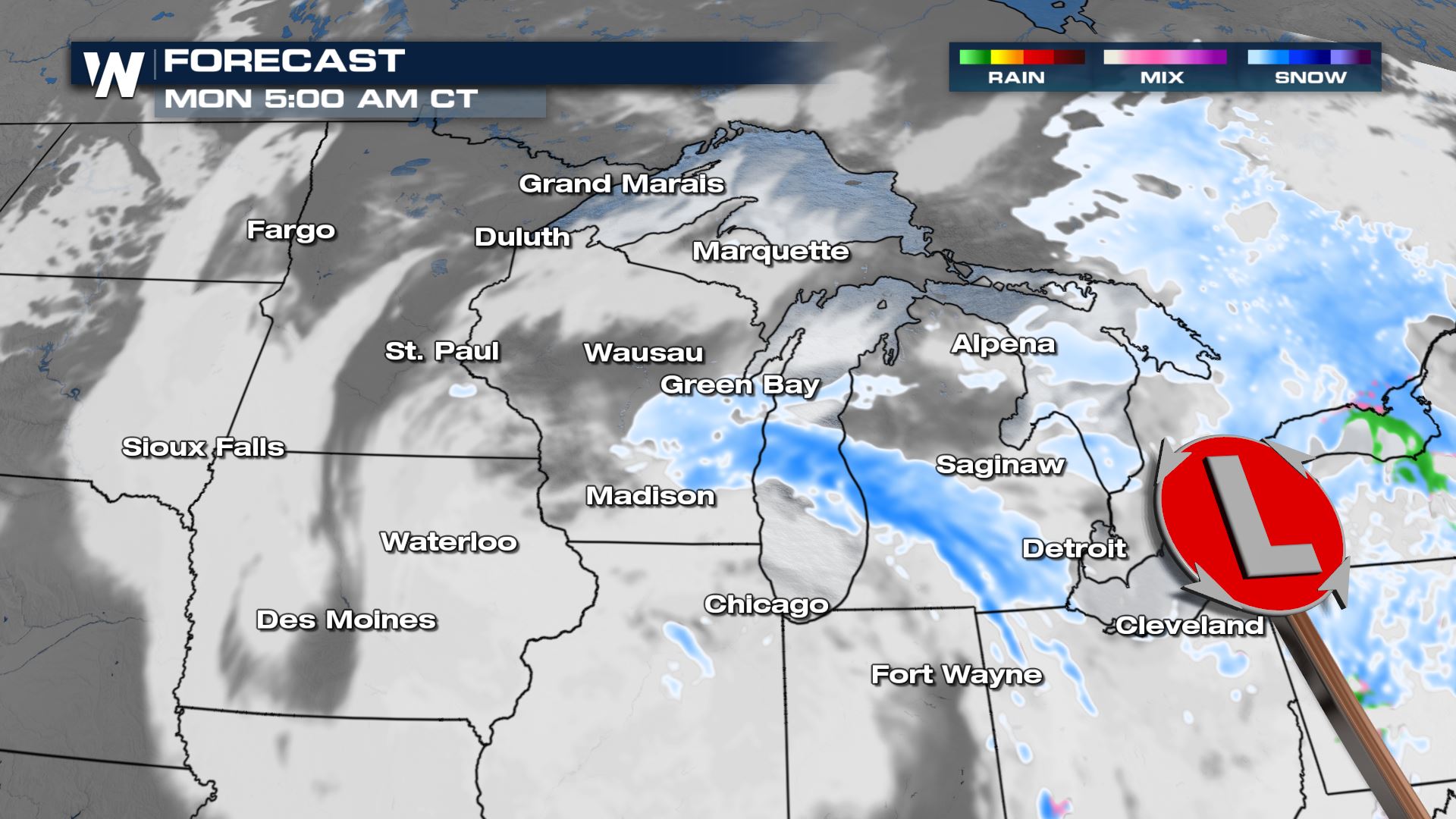 Gusty winds could also blow the snow around, reducing visibility and causing dangerous travel conditions.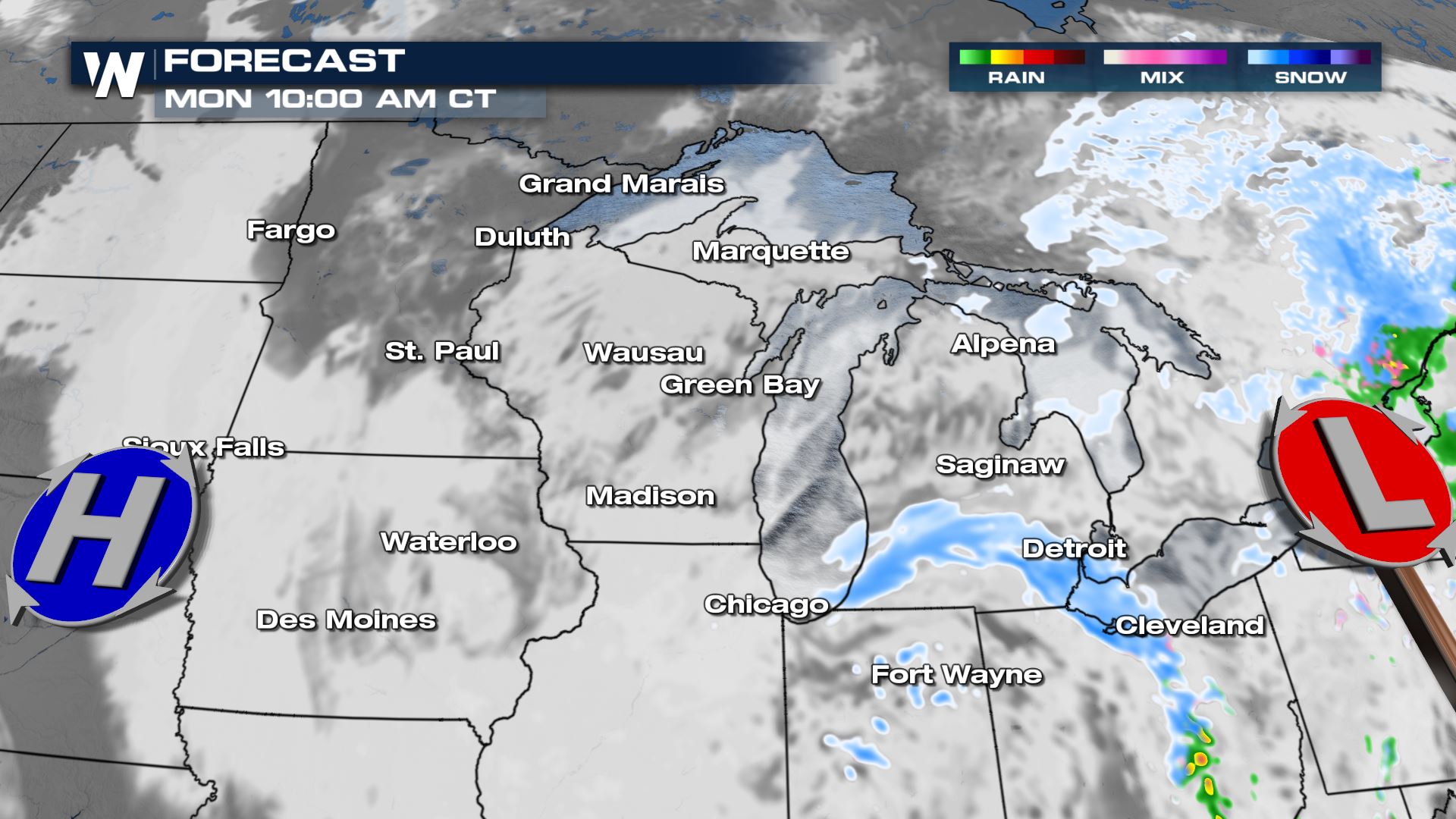 Most spots will pick up another 2-4" of new snow at best, with the higher totals in central and eastern Wisconsin and western lower Michigan.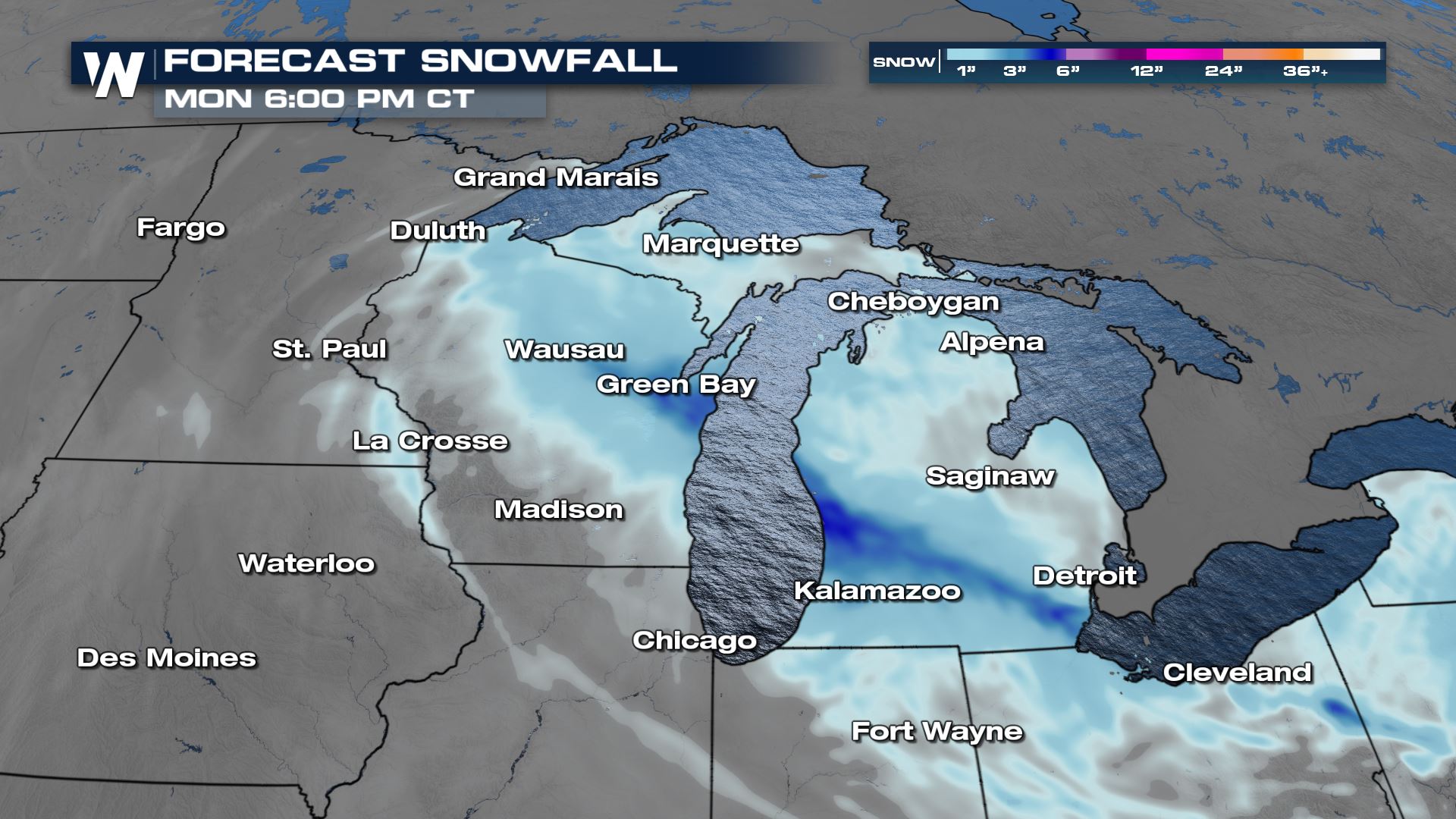 Gusts of 25-35 mph will be common throughout the region overnight and Monday. Please be careful driving!
Stay with WeatherNation for the latest forecast information and snow potential, always streaming 24/7.