A cold front is sweeping itself through the Plains today bringing along cooling temperatures and the potential for some wintry weather. A surface low is expected to develop and enhance snowfall. Alongside this surface front, an upper level trough is sending in some cooler temperatures from the north to also help with snowfall chances.
Forecast
Morning snow is likely across the Dakotas and down into Nebraska through the morning. Then the snow chances keep dropping south through the afternoon and evening.  Some heavy snow will be possible in Missouri and Arkansas where winter alerts are in place.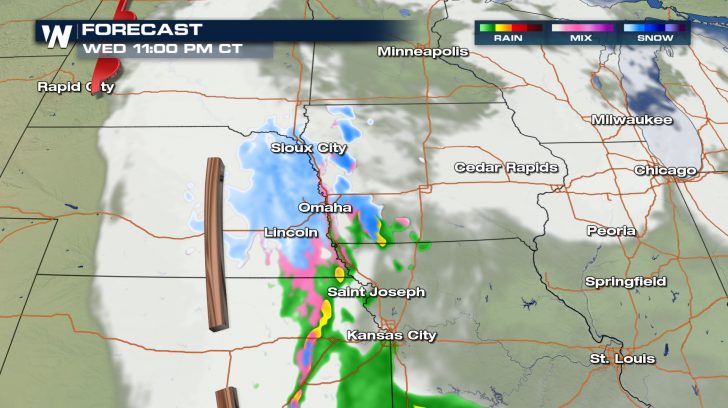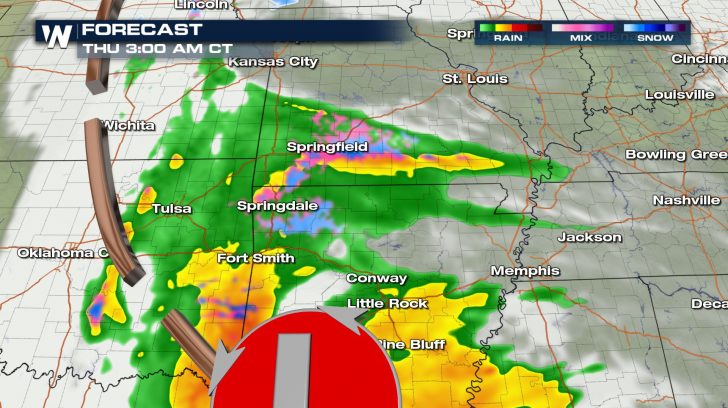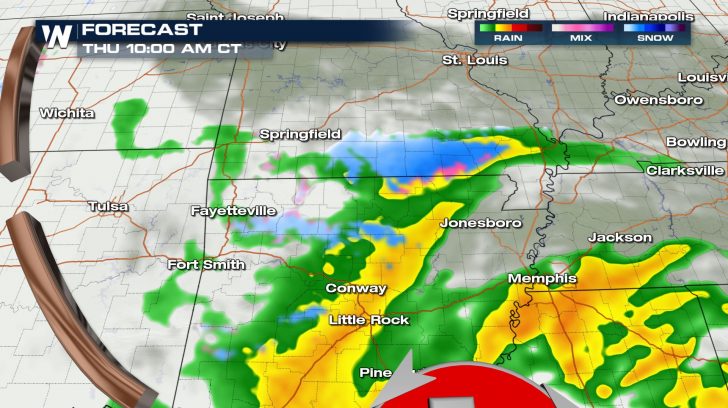 Accumulation Forecast
Here is the latest accumulation forecast. The Dakotas see the first of the snowfall with a couple inches expected before the low quickly dives south towards the Ozarks. For Arkansas and southern Missouri we could see up to 3-5" of snow.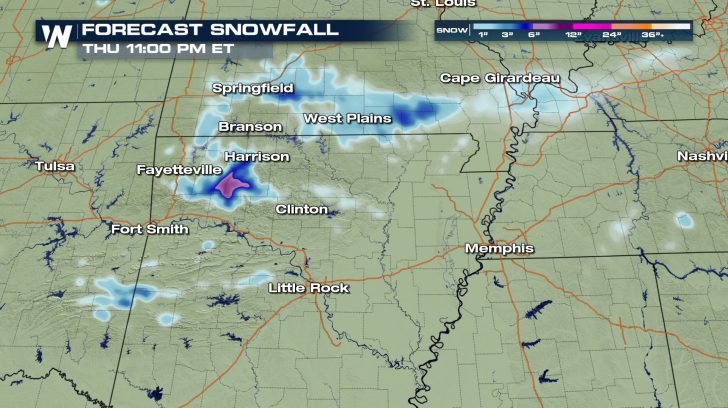 Winter Alerts
Winter weather alerts are in place today for South Dakota, Nebraska and Iowa.  Snowfall of 1-4" will be possible with some ice mixing in as well.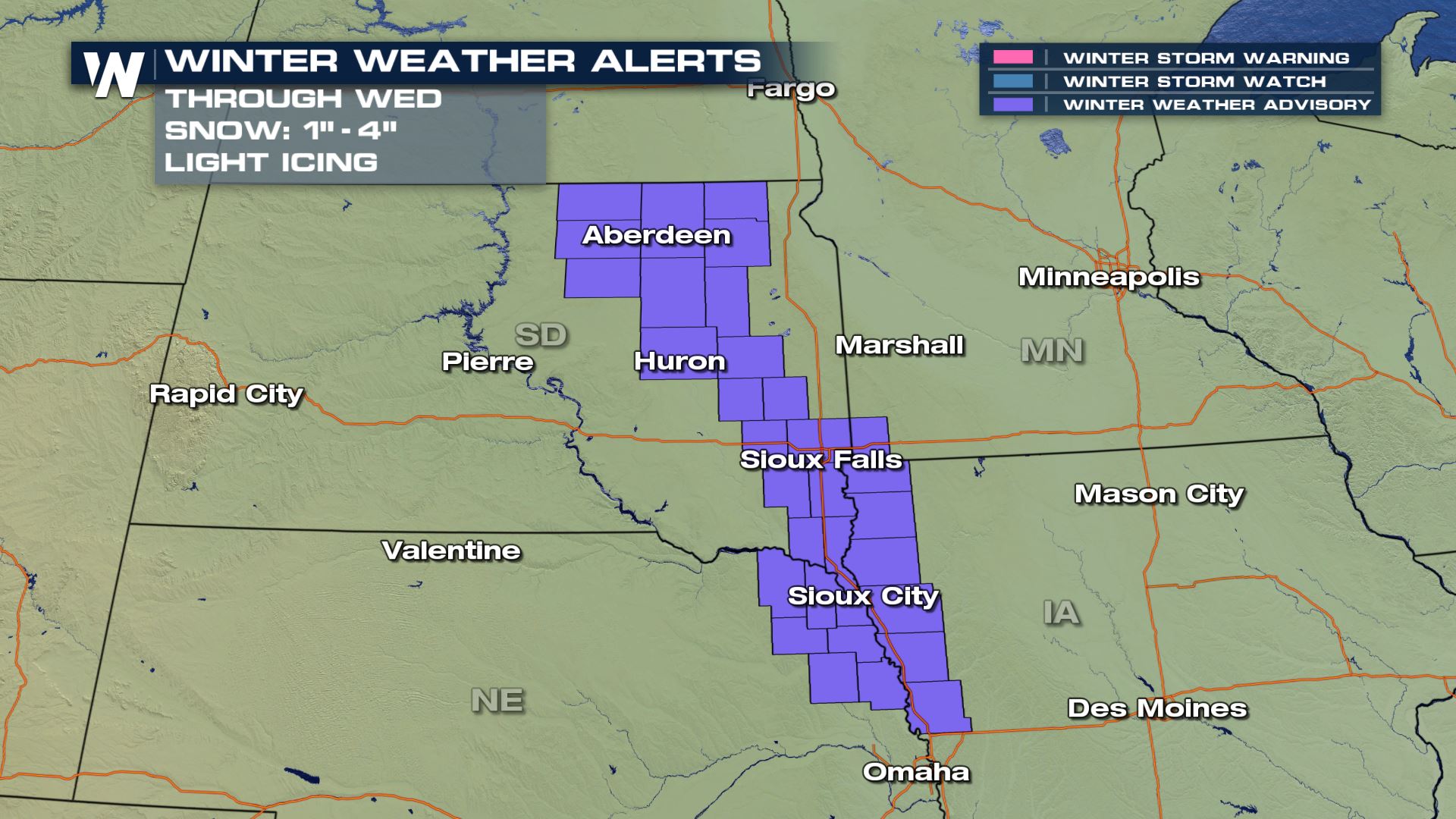 For the Ozarks, Arkansas has Winter Storm Warnings and Winter Weather Advisories for Wednesday into Thursday for 3-5" of snow.  This will likely create some hazardous travel conditons.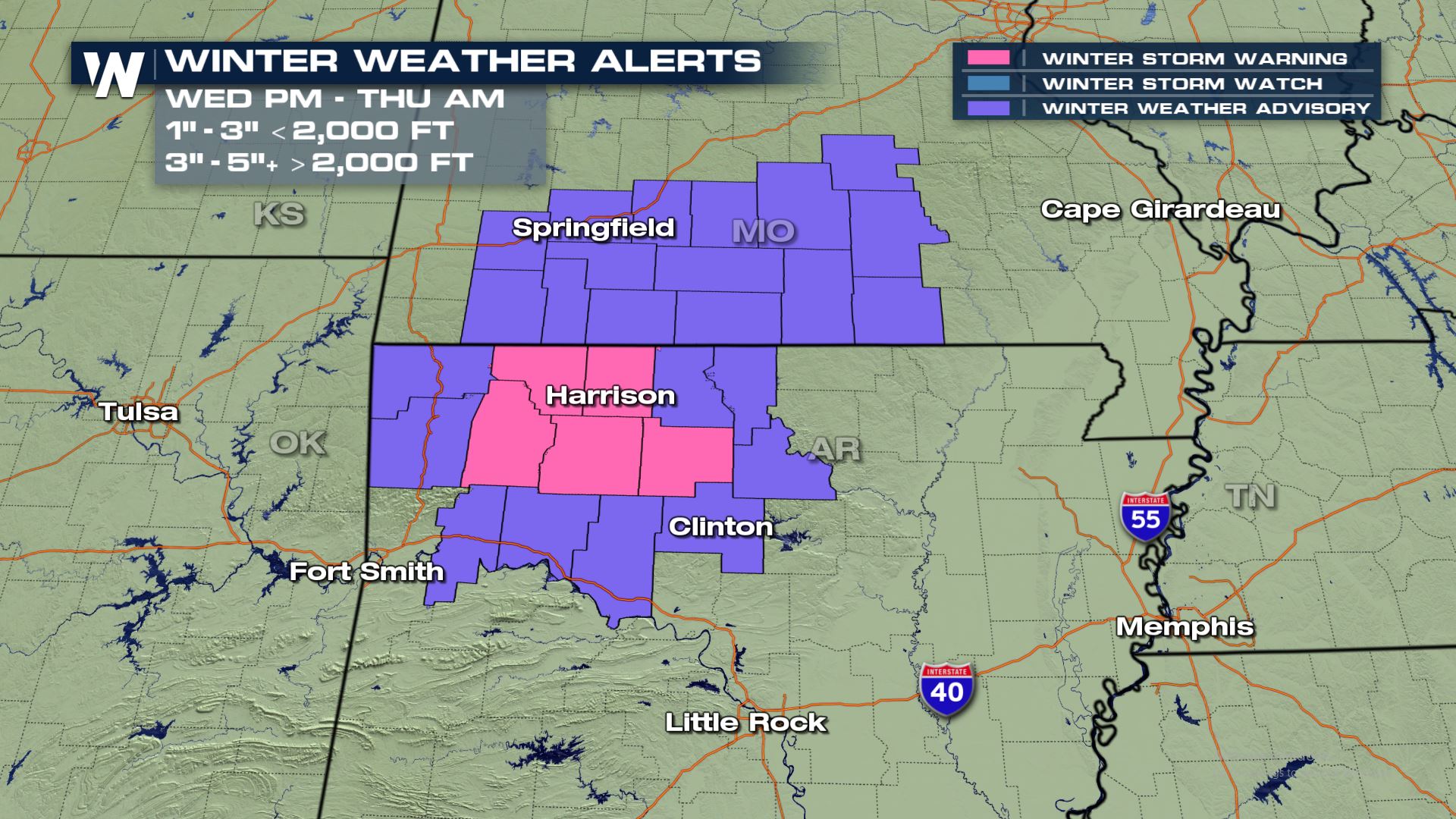 Stay with WeatherNation to keep you updated!