We've got more winter weather on the way for a large portion of the country. Significant snowfall and ice accumulation is possible across the Midwest, Northeast, and Mid-Atlantic. Winter weather alerts extend from the Upper Midwest to New England in anticipation of this round of snow and ice.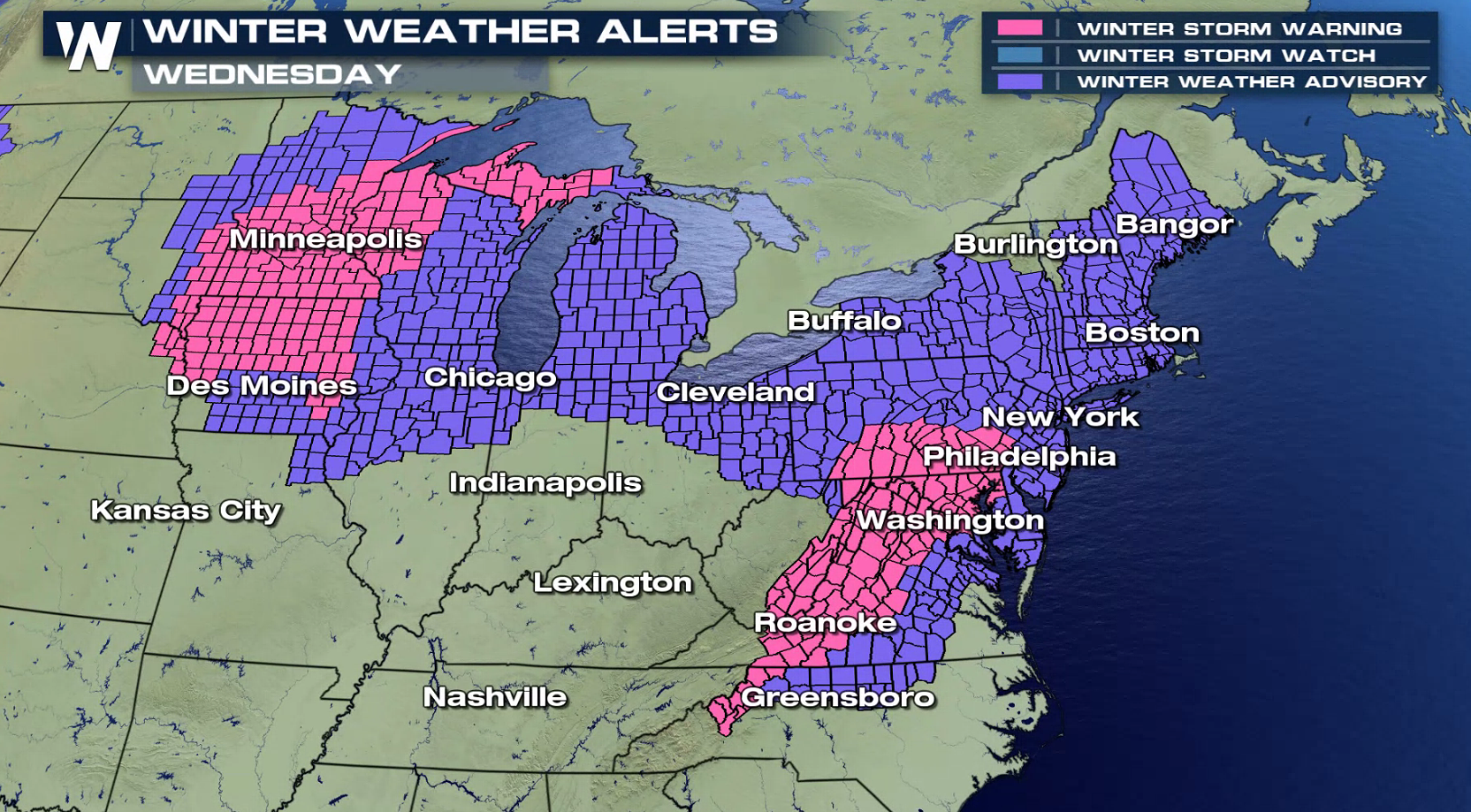 Here's an idea of what several states can expect through the day on Thursday. Notice a few sections of purple on our forecast snowfall. That is an indication of 6 inches or more of snow. A few patches of pink are also showing up on the forecast. Scroll down for a closer look at some spots that may deal with ice accumulation.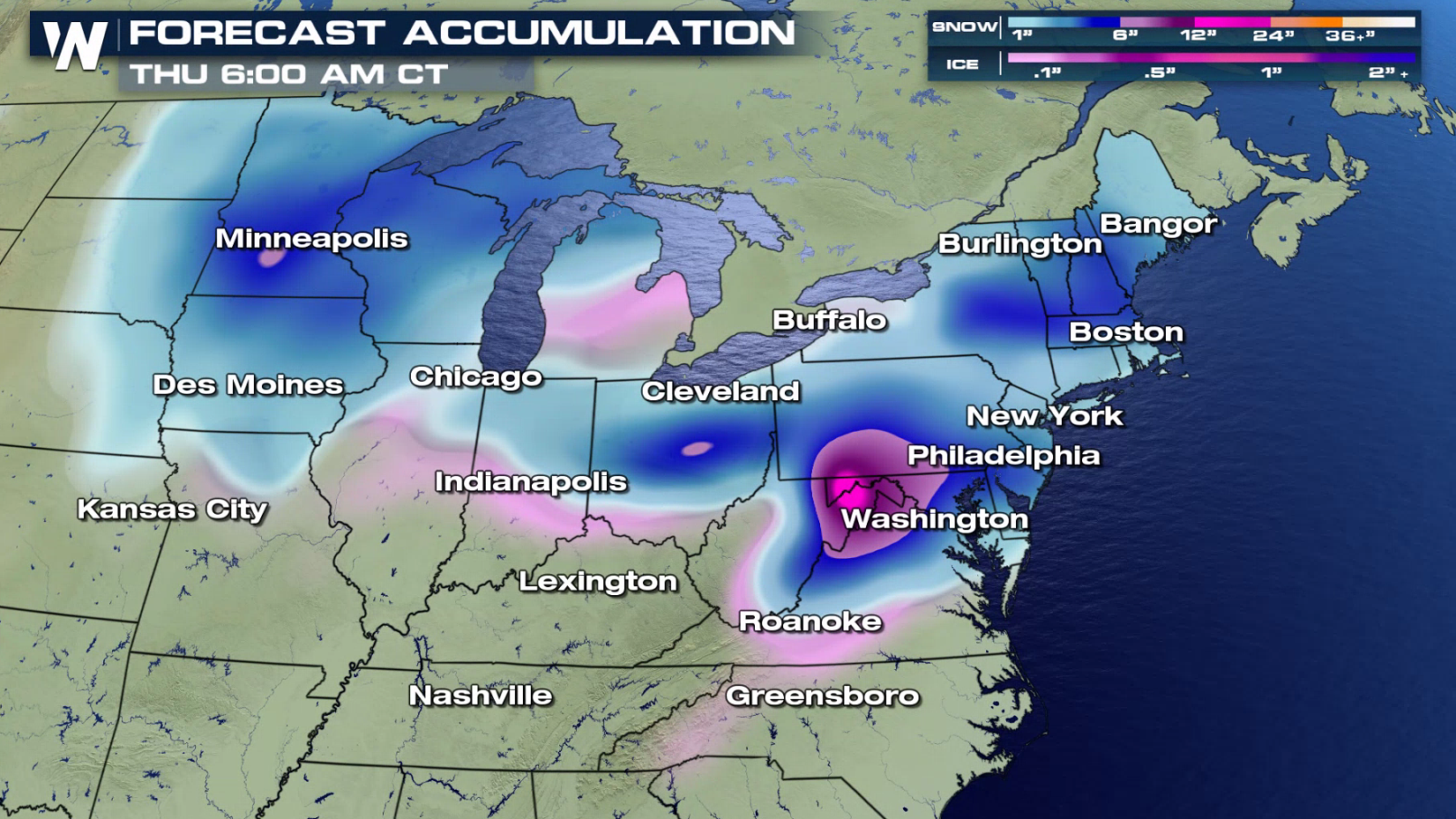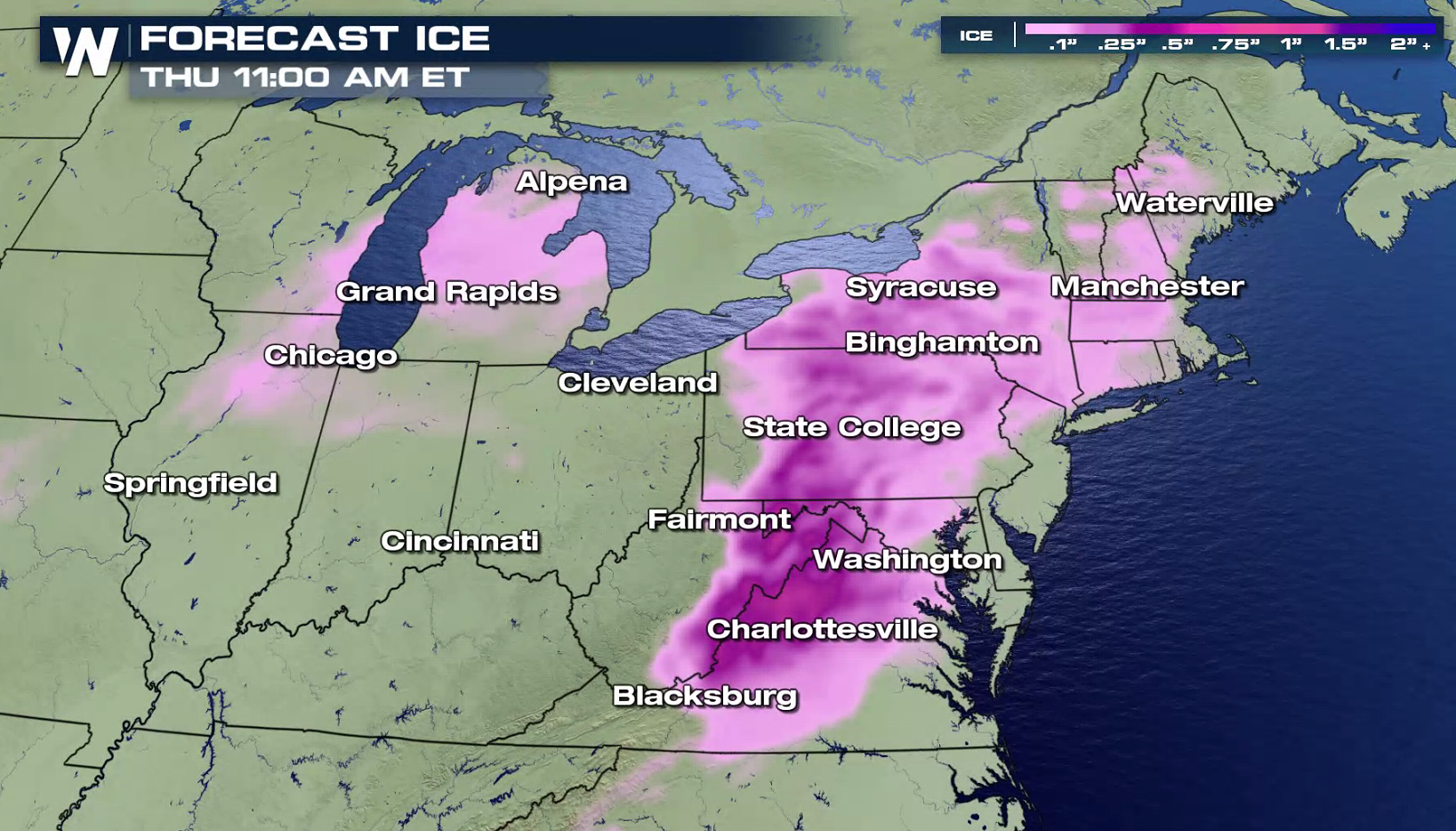 A low pressure system that was situated over the Four Corners to start the week pushed into the Plains on Tuesday evening. The storm has hit the gas pedal, racing quickly to the north and east. Moisture is being drawn in from the Gulf of Mexico, helping snow blossom from south to north into the northern Plains and Great Lakes. From there, snow and ice will continue eastward from the Middle Atlantic into New England.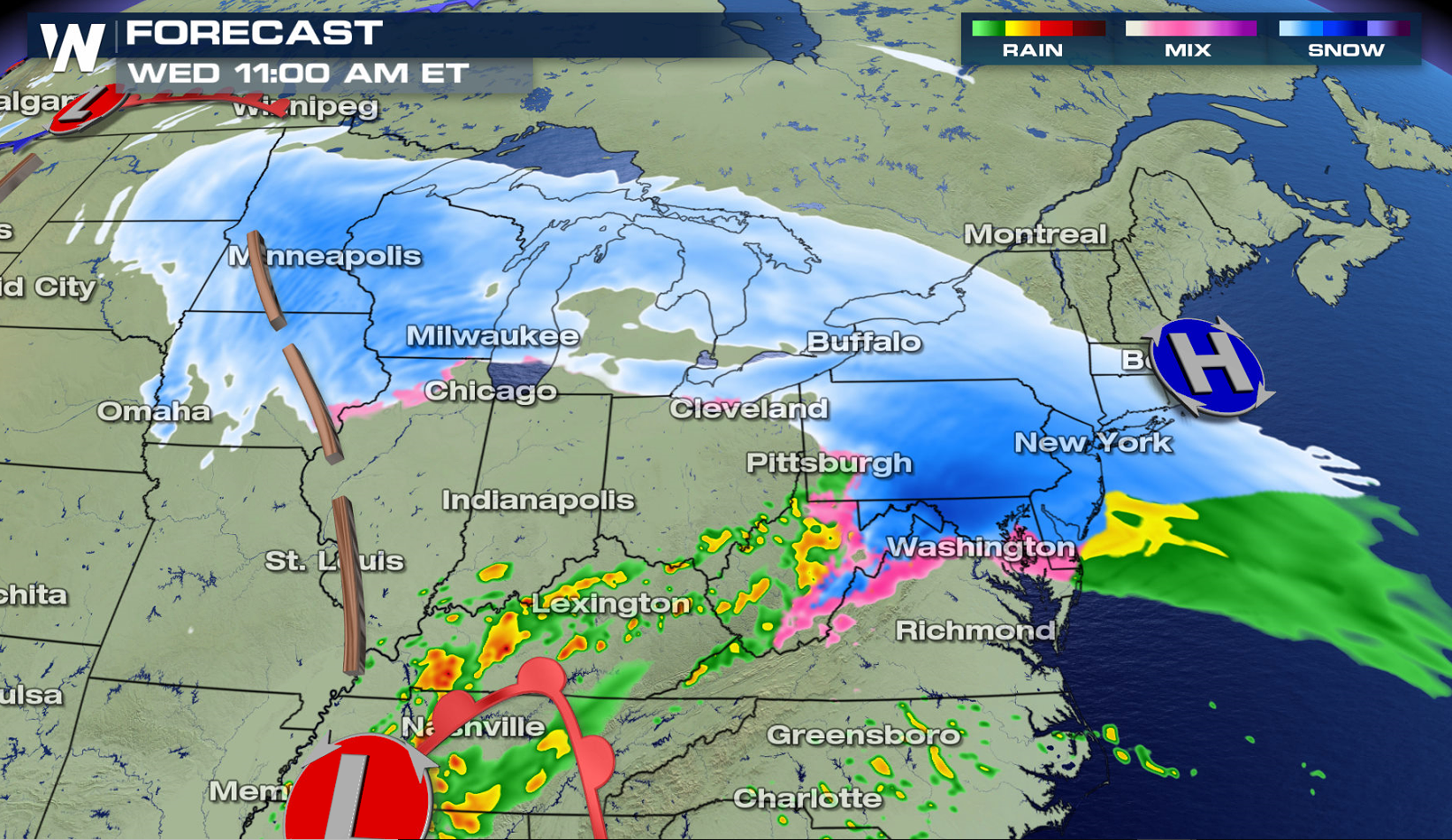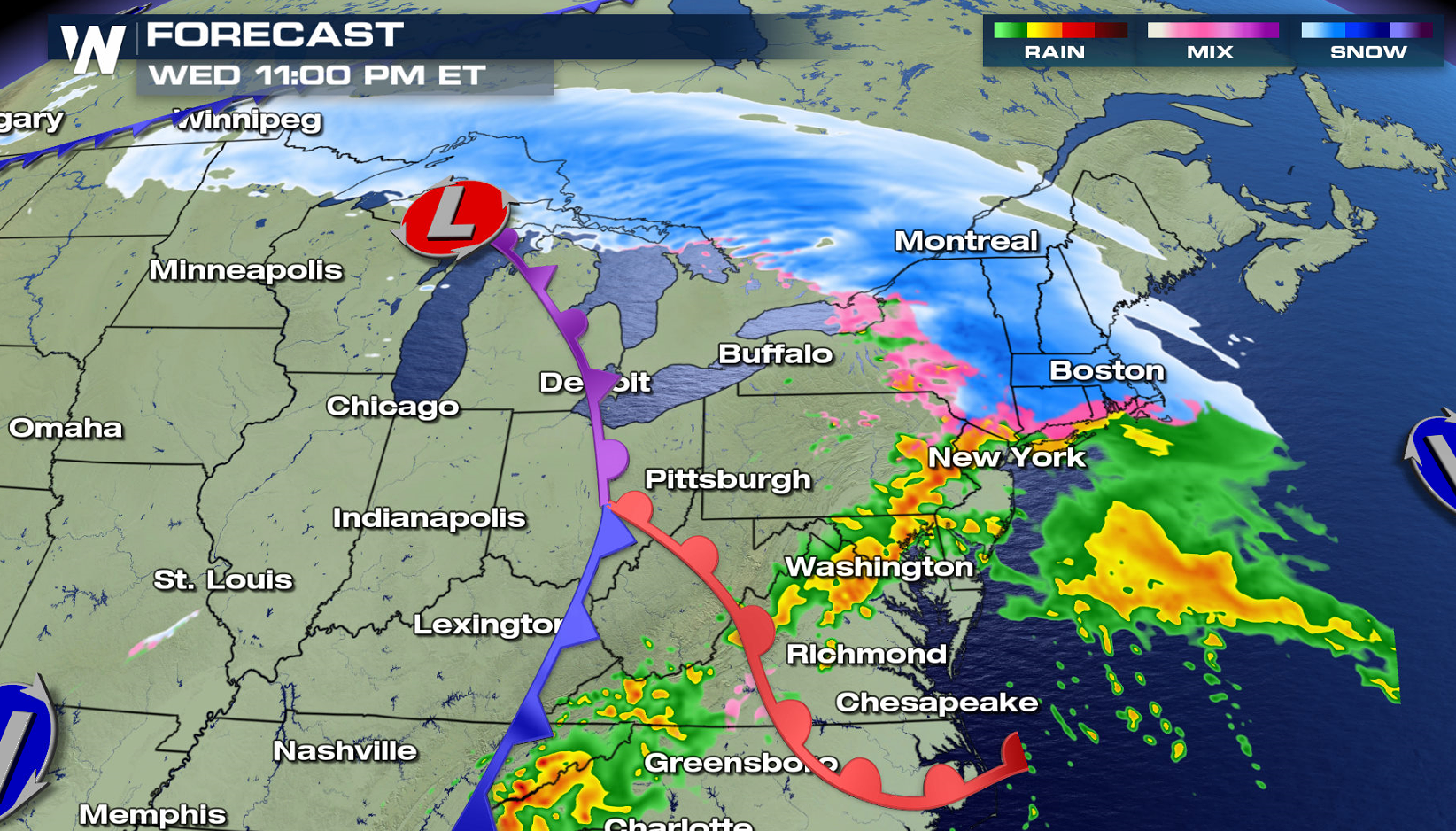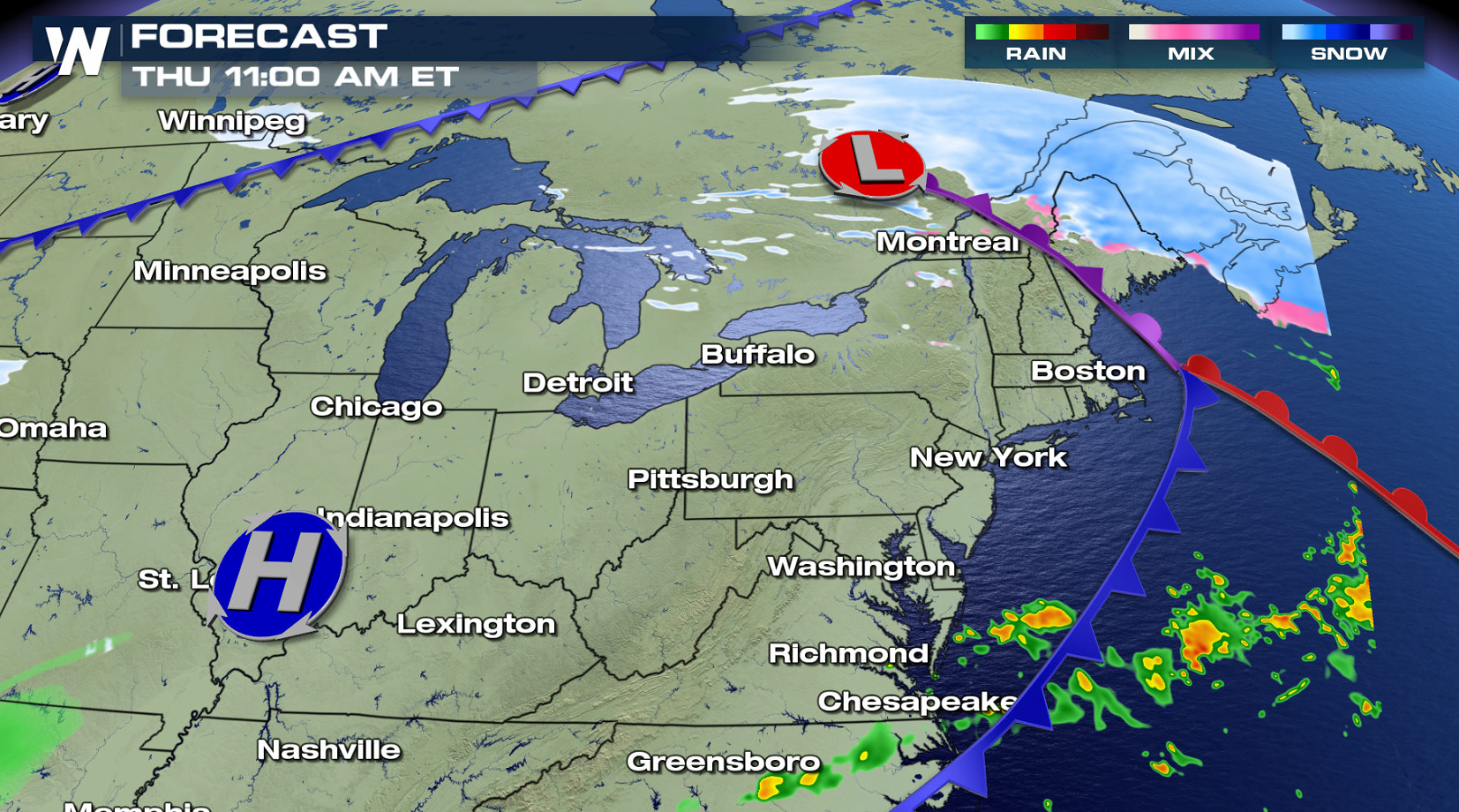 Several inches of snow are in the forecast, along with a glaze of ice from Iowa into Pennsylvania. The storm will push out into the Atlantic Ocean on Thursday, bringing an end to the messy wintry weather.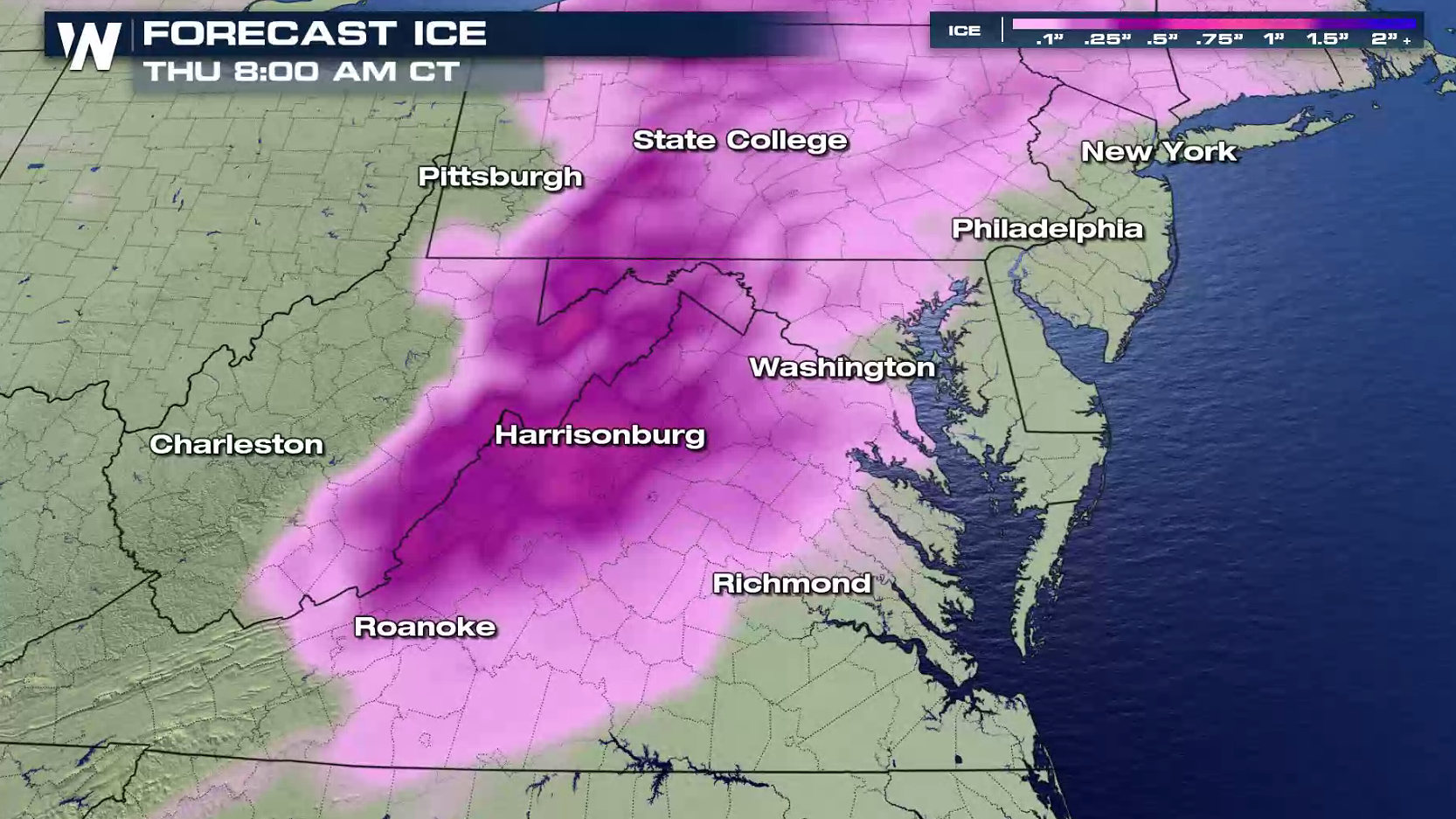 One area in particular that we will have to watch for significant ice accumulation is West Virginia. Two tenths to four tenths of an inch of ice accumulation is possible into Thursday morning. Once we start talking about a quarter to a third of an inch of ice, we could see widespread power outages, downed tree limbs, and major traffic headaches. Below you will find some specific city forecasts. Heavy snow will continue to push through the Upper Midwest, creating difficult travel conditions.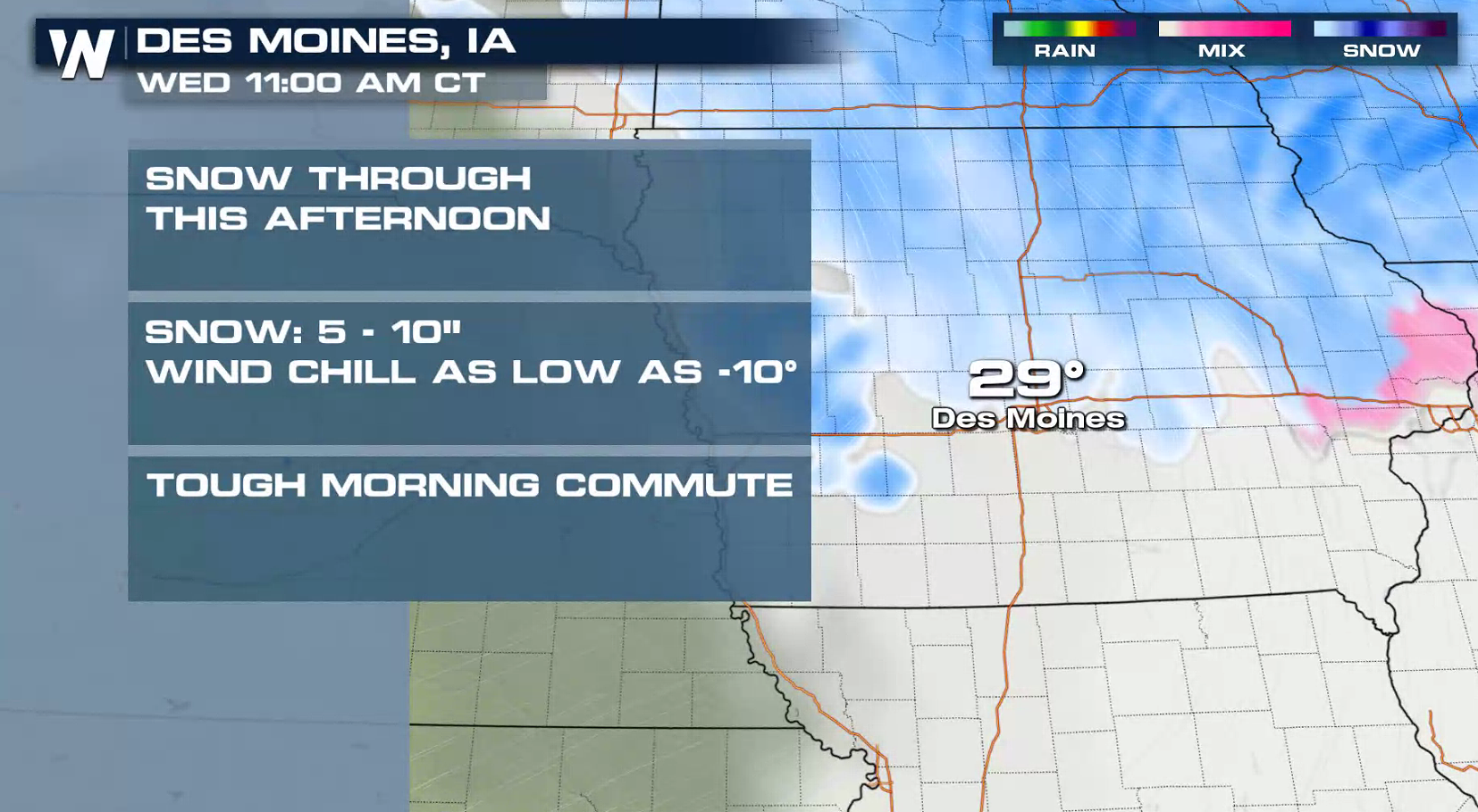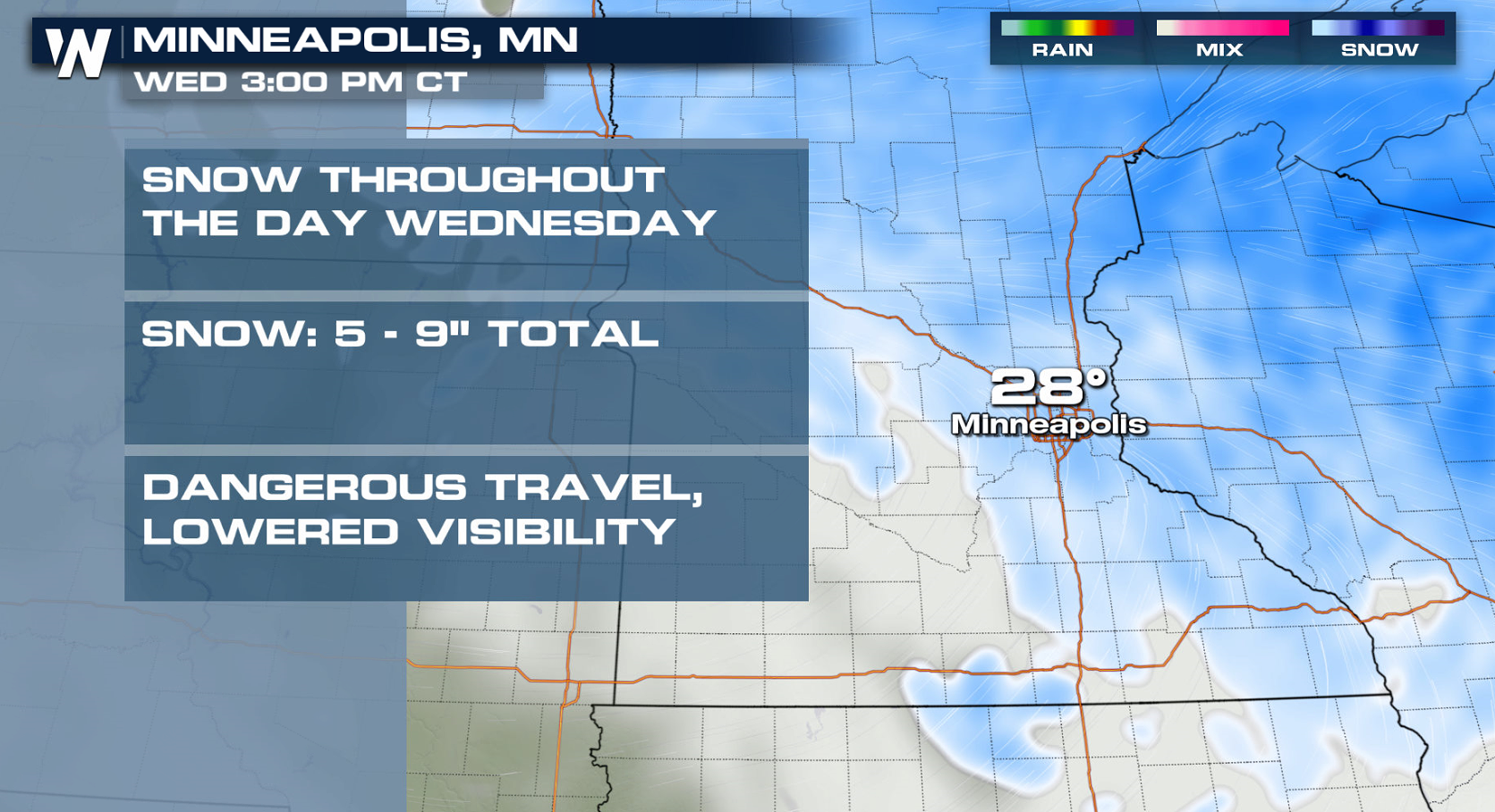 As the storm moves further to the east, snow and ice will move through the Ohio Valley and into the Middle Atlantic and Northeast.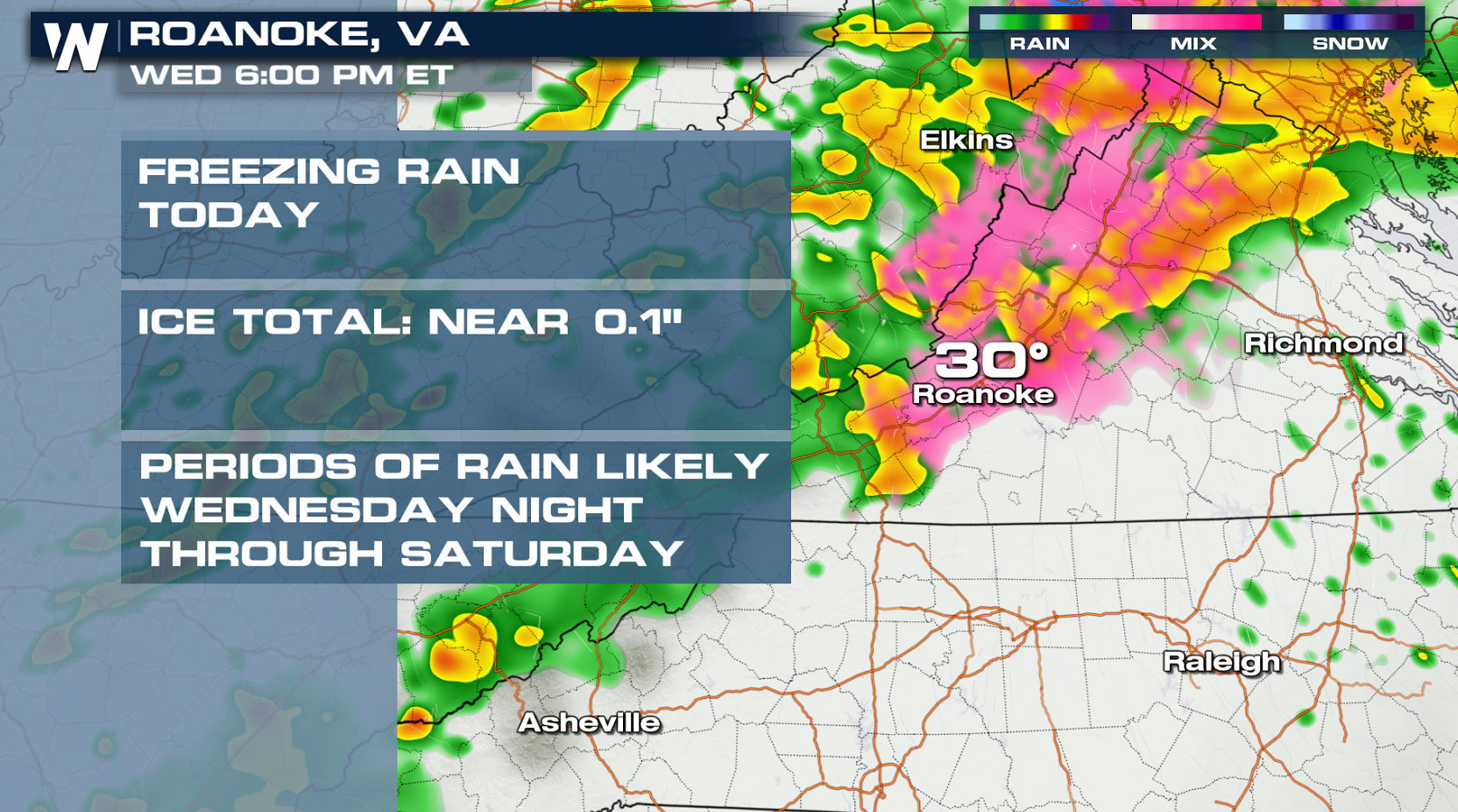 Drive carefully and just think....the start of Meteorological Spring is just 11 days away. -Meteorologist Viki Knapp