NORTH CENTRAL
A Canadian cold front will begin dropping south on Tuesday. A quick round of snow will accumulate from eastern Montana, through the Dakotas, and into Minnesota and Iowa. As temperatures drop behind the front midweek, snow will continue to pile up in the High Plains. The center of low pressure will push east southeast, bringing snow into Wisconsin, Illinois, and Michigan. This could mean a tricky morning commute Wednesday. A secondary boost of mid-level energy will slide along the cold front into Thursday, bringing another quick round of light snow. Between the two waves, totals won't amount to much more than a few inches.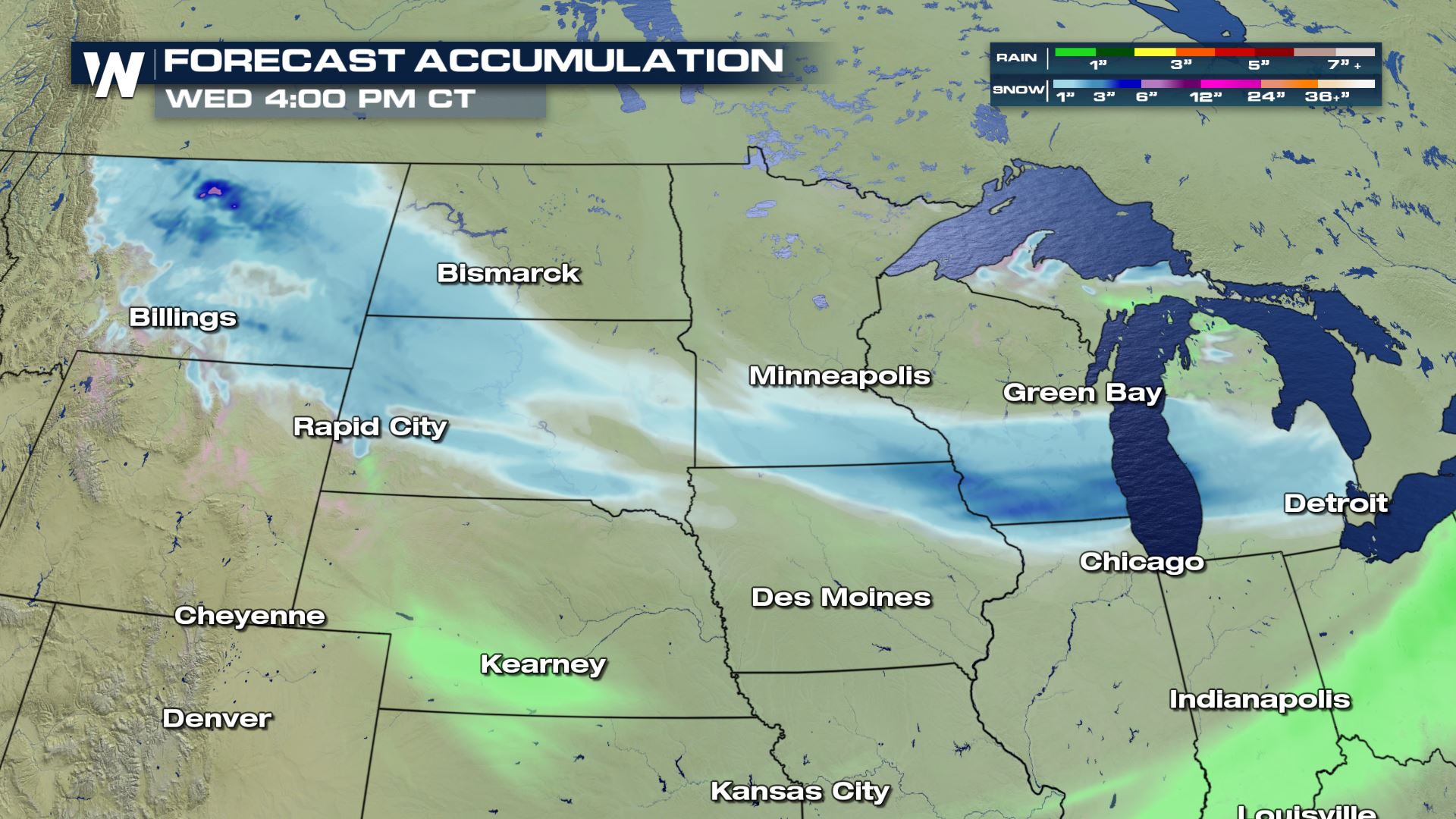 SOUTH CENTRAL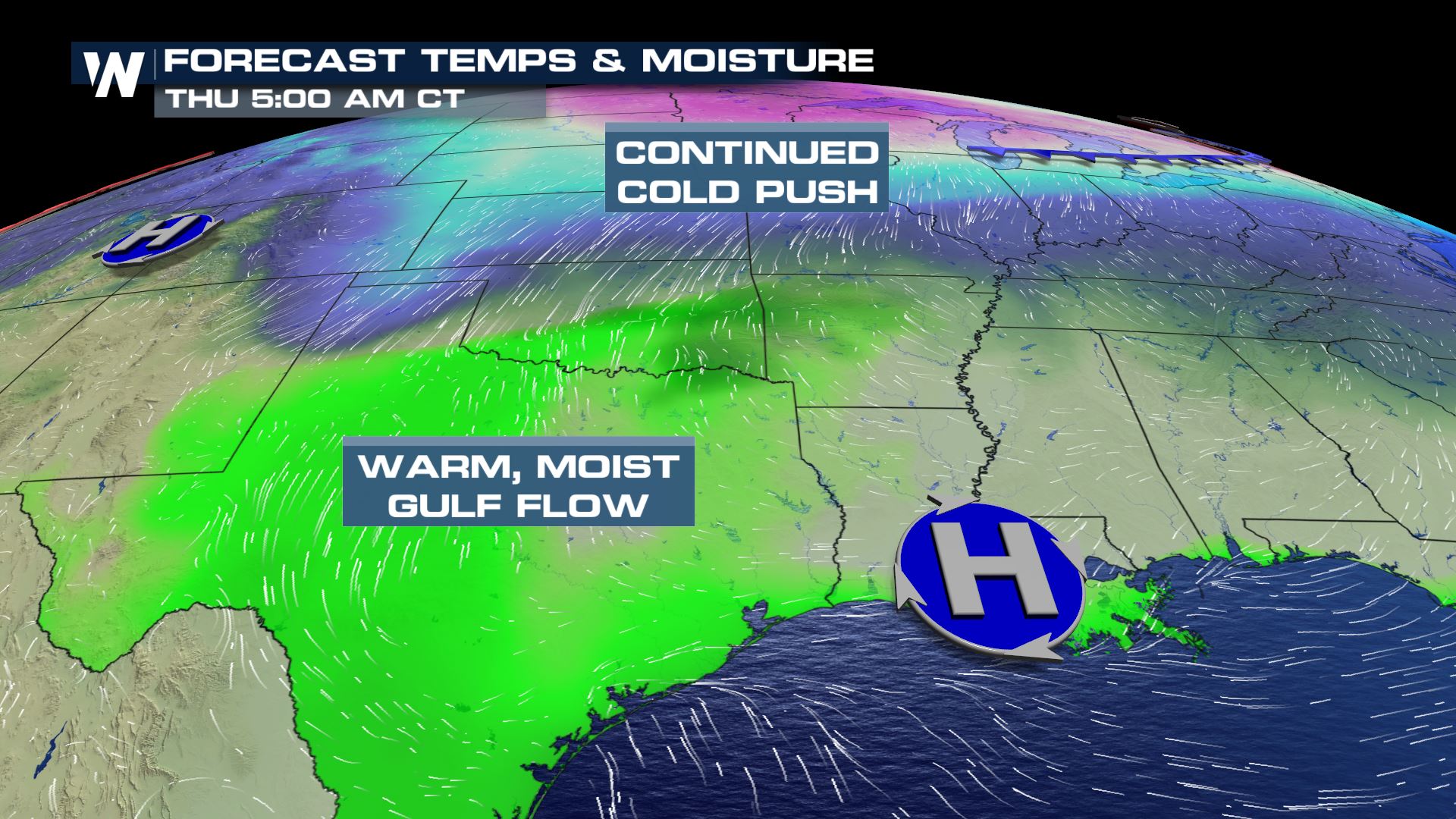 As the cold front pushes south, the cold air will meet up with warm flow from the Gulf of Mexico. The abnormally moist airmass, almost tropical in origin, will fuel a chance of heavy rainfall for parts of the south. The most likely area to see flooding will be Wednesday from southern Missouri to the I-27 corridor in Texas.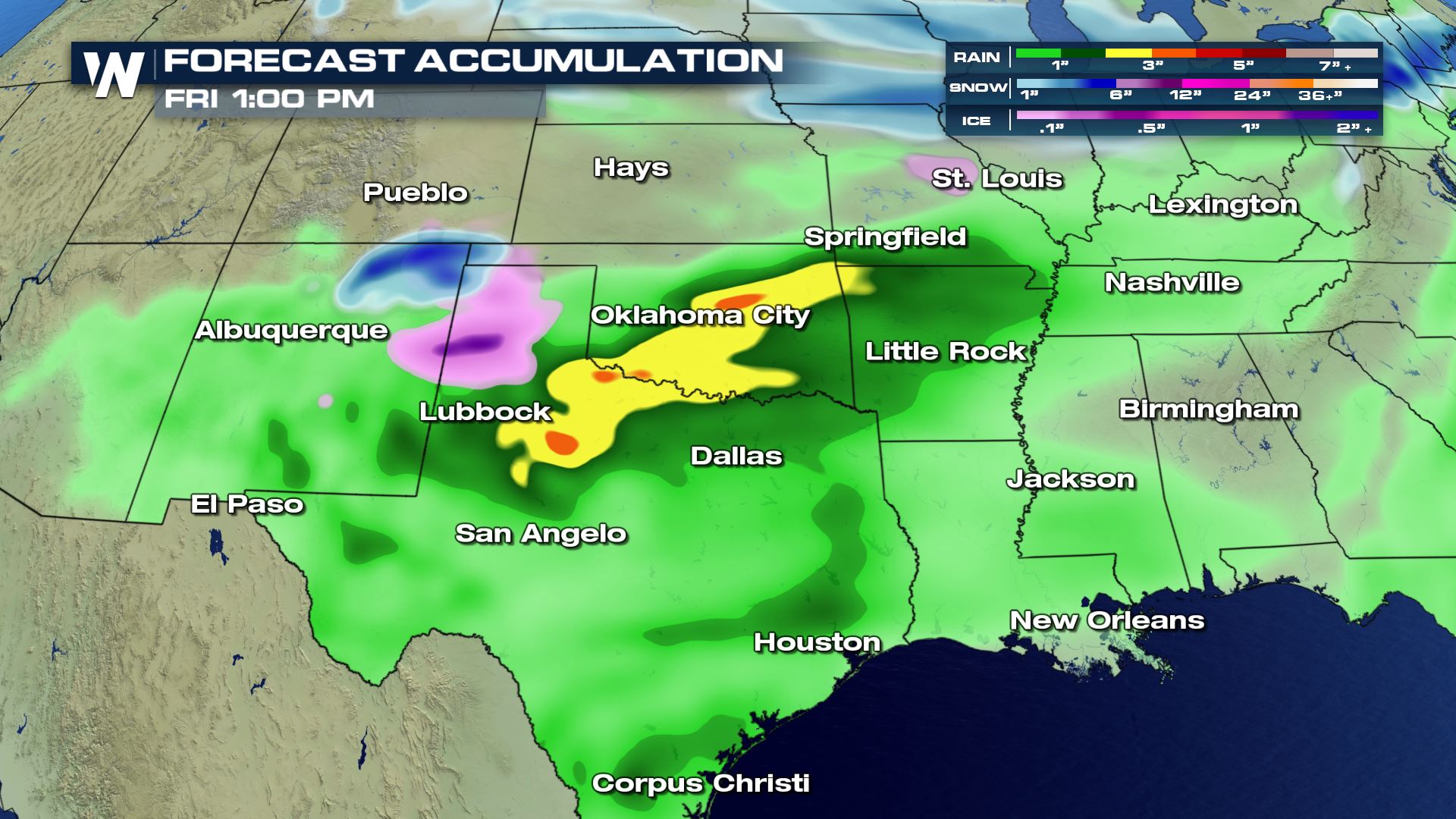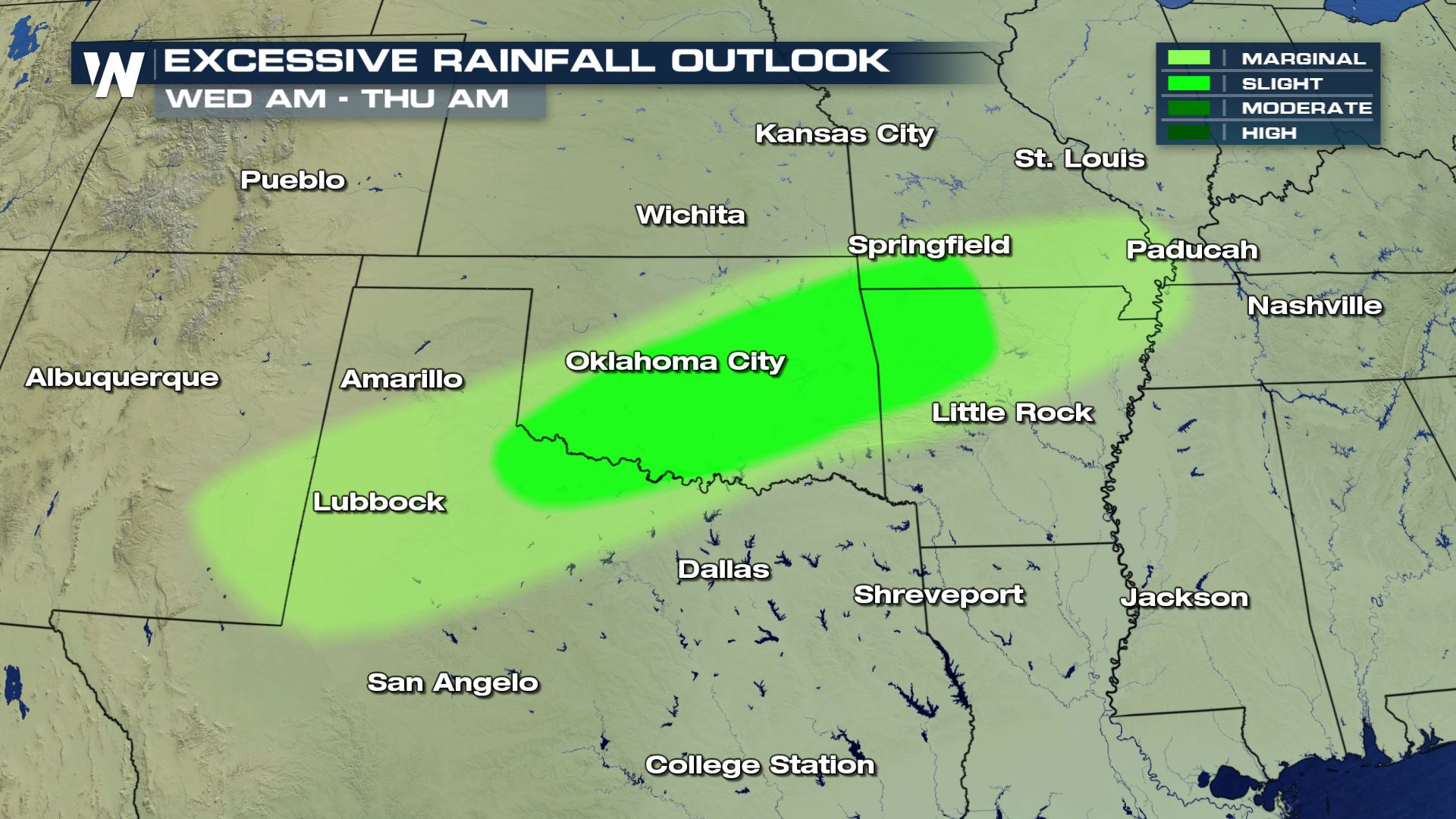 Temperatures in the Panhandle region may drop enough to allow freezing rain and snow to mix in. Computer models are varying in the intensity of any wintry precipitation. The tropical nature of the moisture will likely keep conditions warm enough for limited impacts.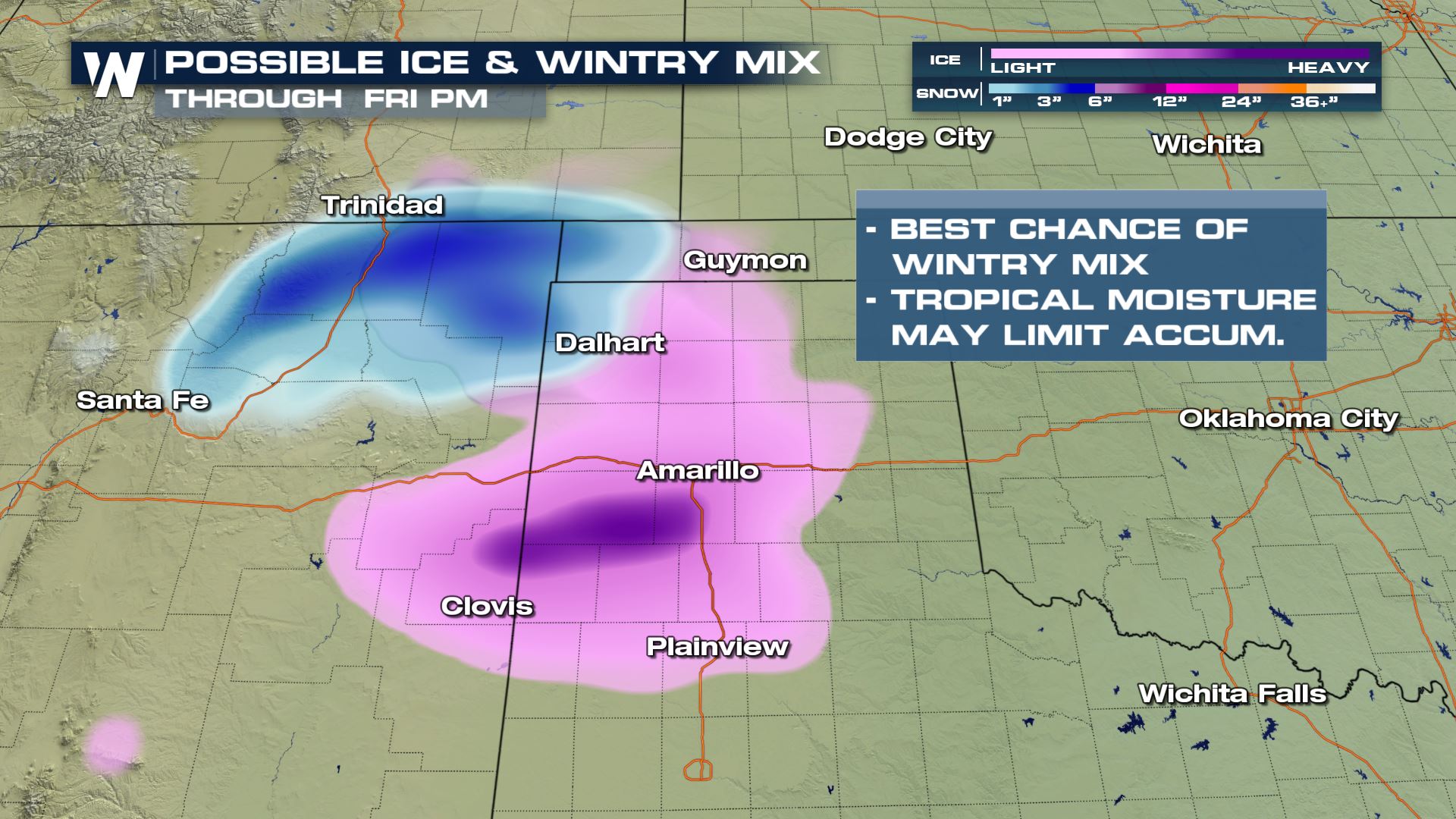 NORTHEAST
Models vary greatly on the exact location and intensity on any winter weather impacts headed for the northeast. Here's what we know. The wave traveling through the north central US Wednesday will move into the Great Lakes and Northeast on Thursday. A surge of moisture will build in from the south, fueling precipitation chances. A cold front will drop temperatures below the freezing mark as it passes. Here's where models are differing: the track of the low, the speed with which the system passes, and if the moisture and the energy will sync up. For many, this would be the first snow of the season. Some models are hinting at the first heavy snow of the season for those who have already seen accumulation. Little to no ice accumulation is expected, but rain will mix in with the snow at times. Now is the time to finish winterizing your home and your car for the season. Grab your groceries and run your errands by Thursday afternoon to be safe.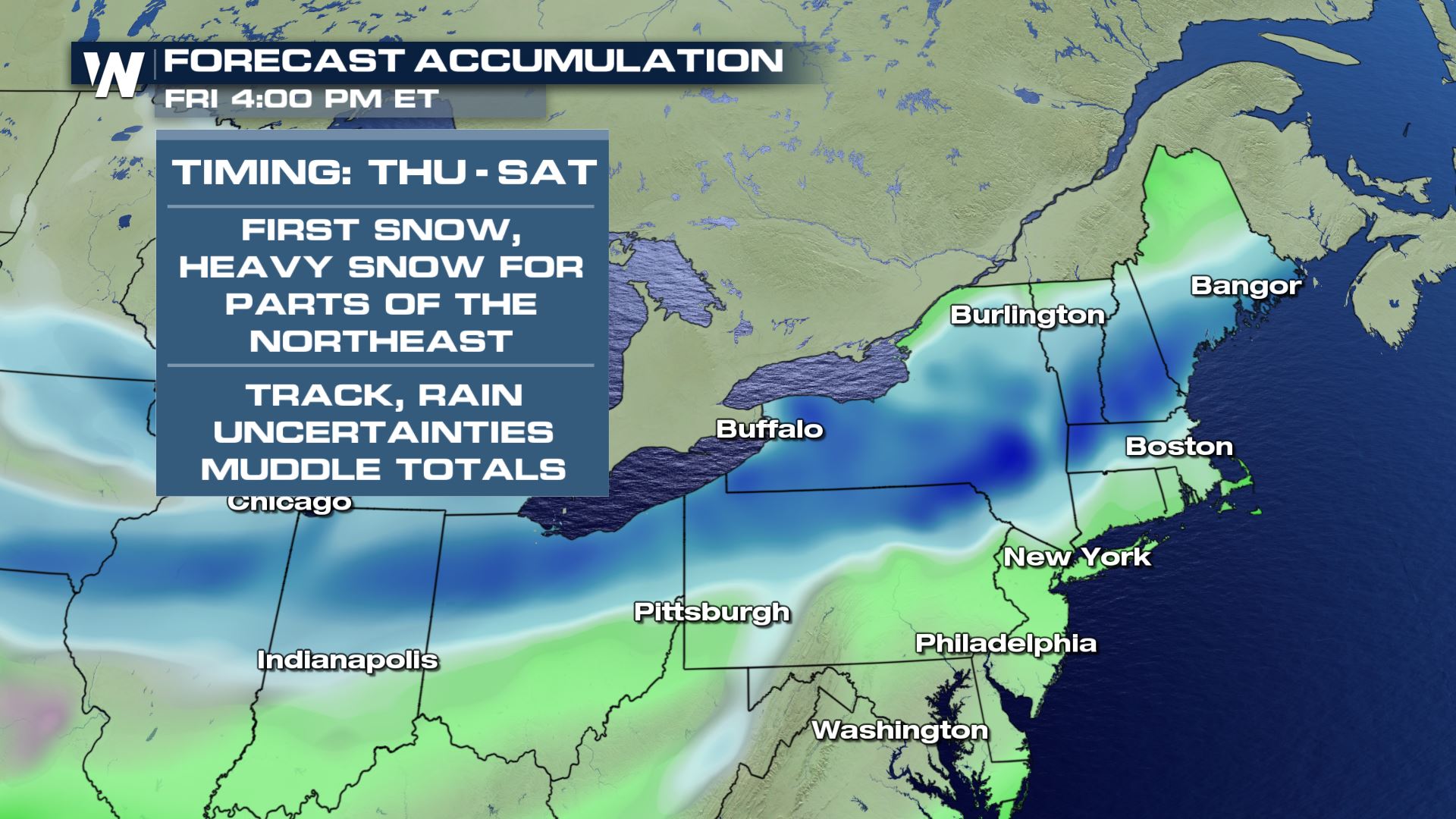 With this type of uncertainty in the forecast, it's imperative that you stay with WeatherNation for the very latest.