WINTER WEATHER ALERTS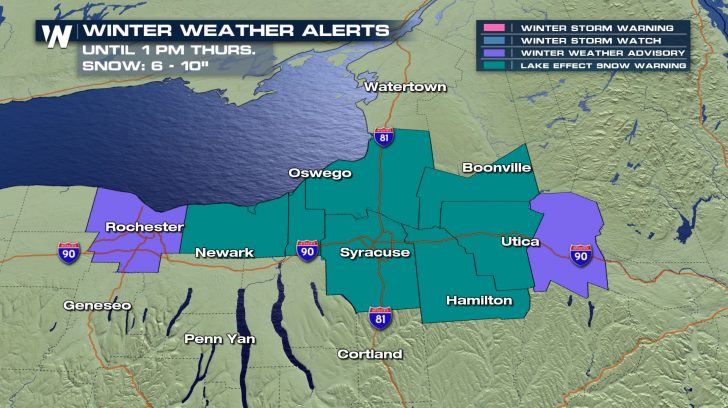 Winter weather alerts have been issued in central New York for lake effect snow that will be occurring tonight and tomorrow morning.
FORECAST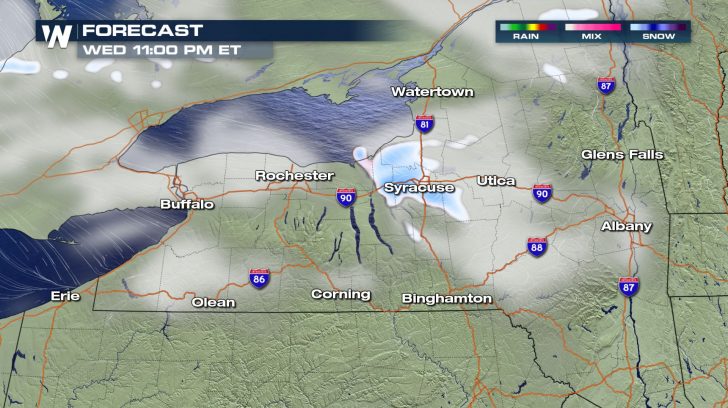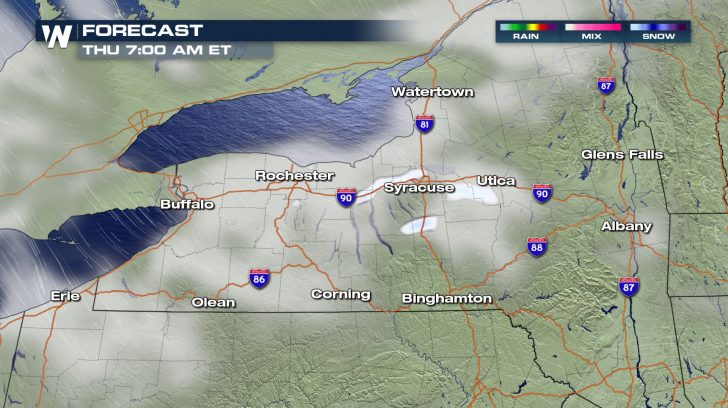 A low pressure center has moved east of the area, establishing northwest winds over the region. Bursts of heavy snow will fall as lake effect snow develops in the cold air. We could see snowfall rates around 1 to 2 inches per hour Thursday morning. This will bring our totals for the entire event up to 6 to 10 inches.