We're showing you the most likely areas to receive new snowfall on Christmas morning through Christmas evening. First up is the Chicago, Indianapolis and Toledo area of the southern Great Lakes.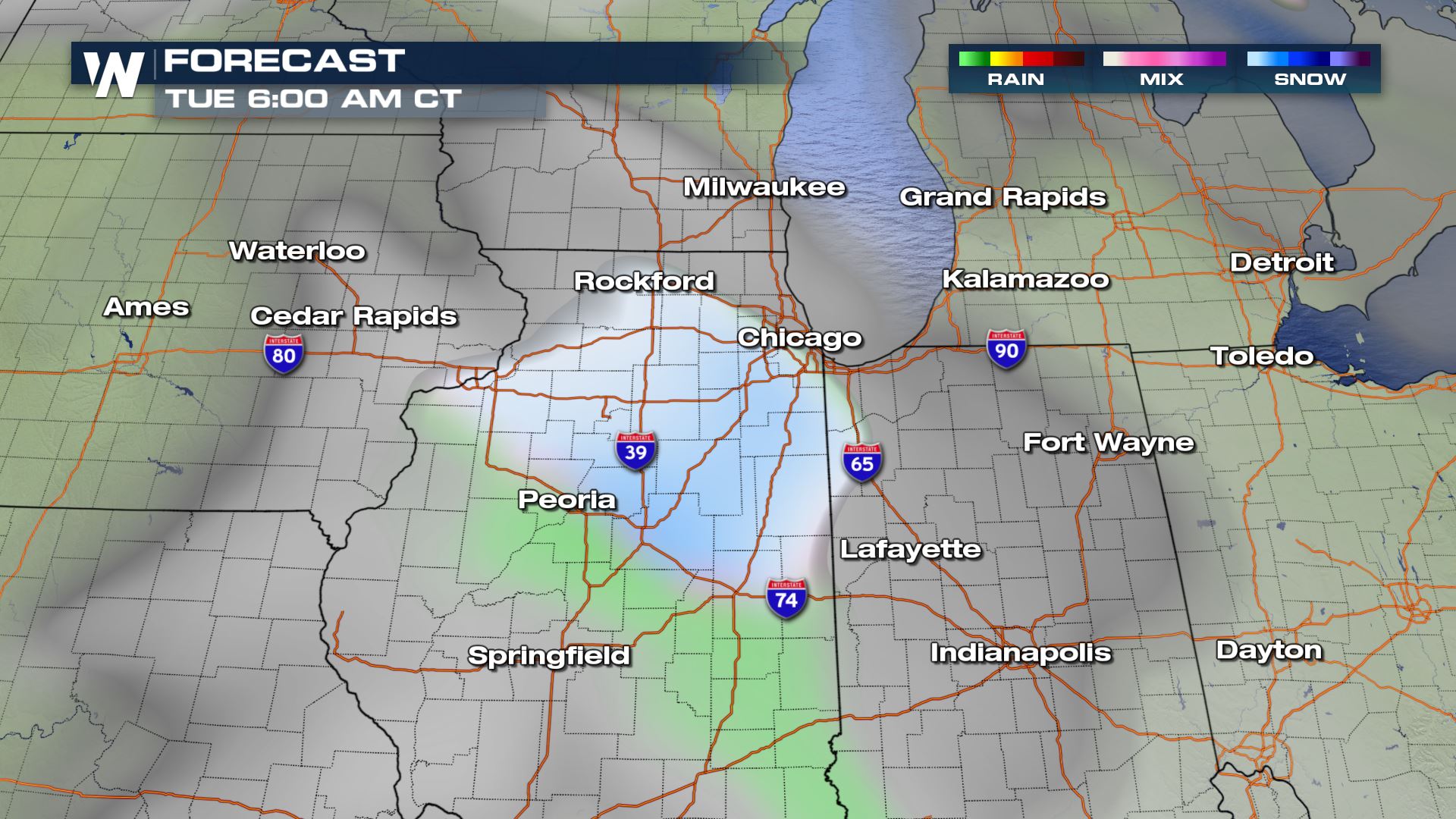 A small area of low pressure will glide quickly through the Midwest with rain and snow for these areas between 3 a.m. and 6 p.m. Tuesday.
Temperatures will hover near the freezing mark, ranging from 26 to 38 degrees through the course of the day. That said, we'll likely see snow first and then a mix of rain and snow in the afternoon.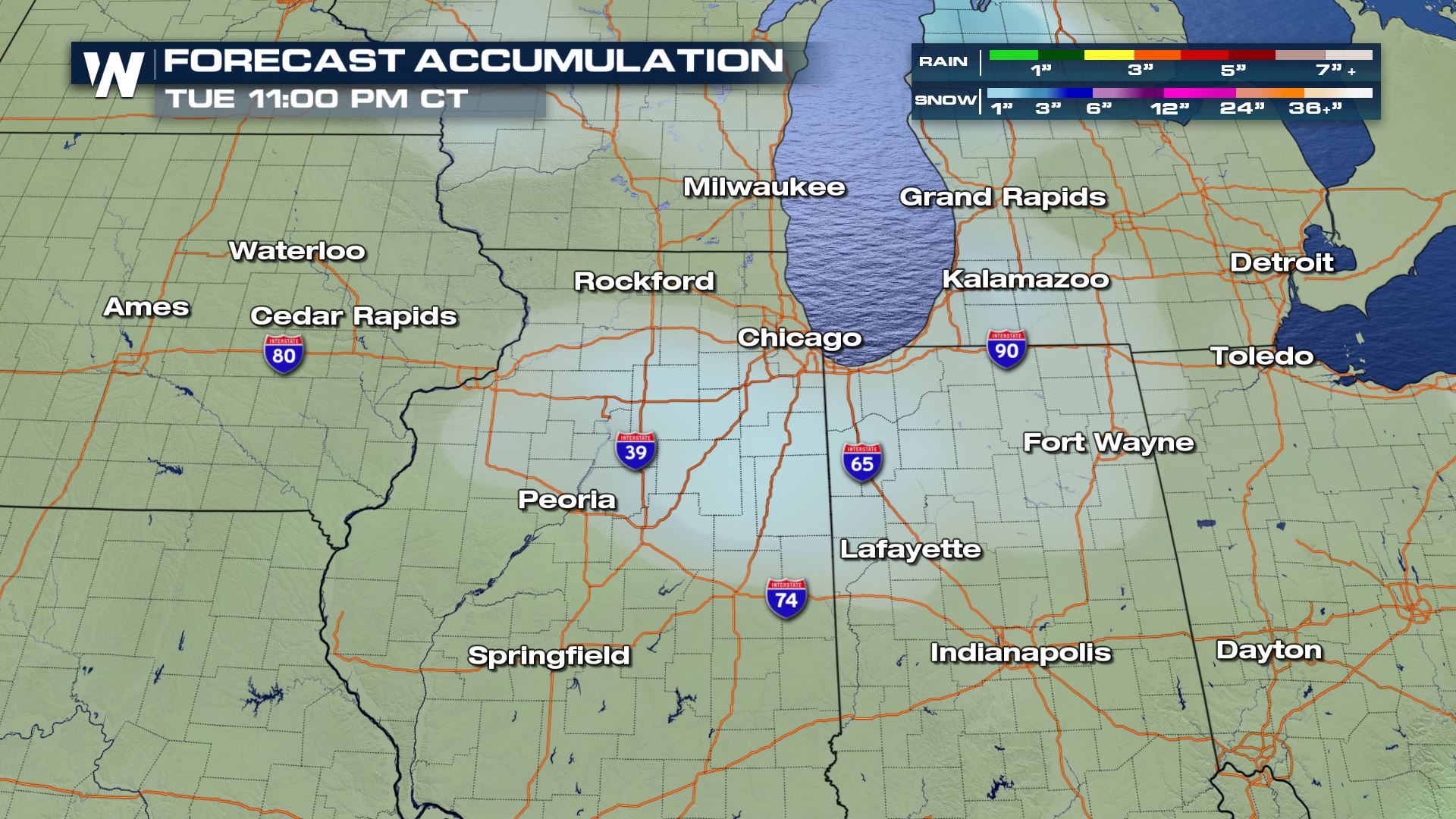 As of this writing, snow accumulations look light with an inch or two of snow possible on Christmas day! Next up, the Salt Lake City metro area!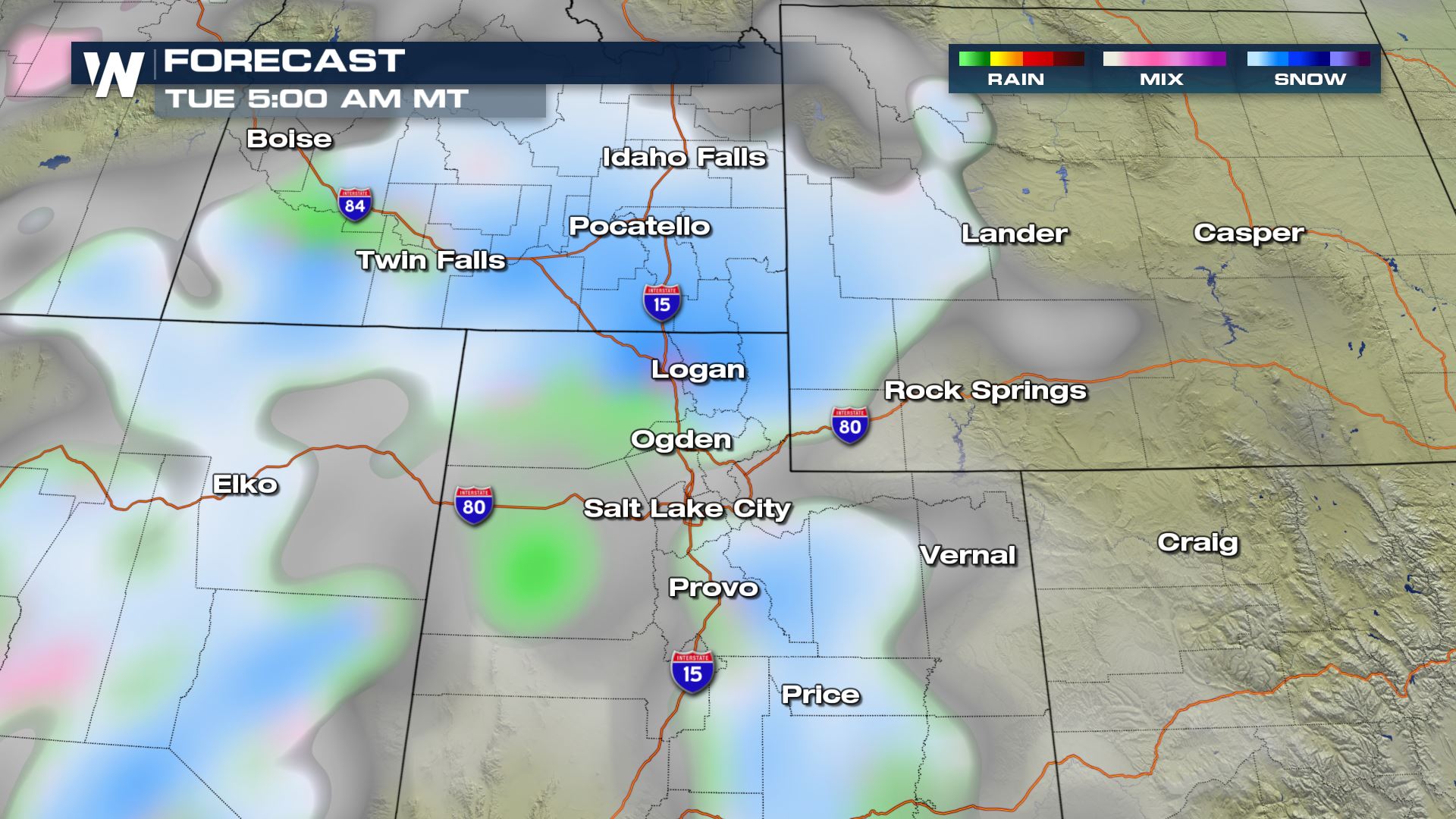 A strong area of low pressure will move across Nevada, Utah, and Idaho with a whole lot of rain and snow from start to finish through the day.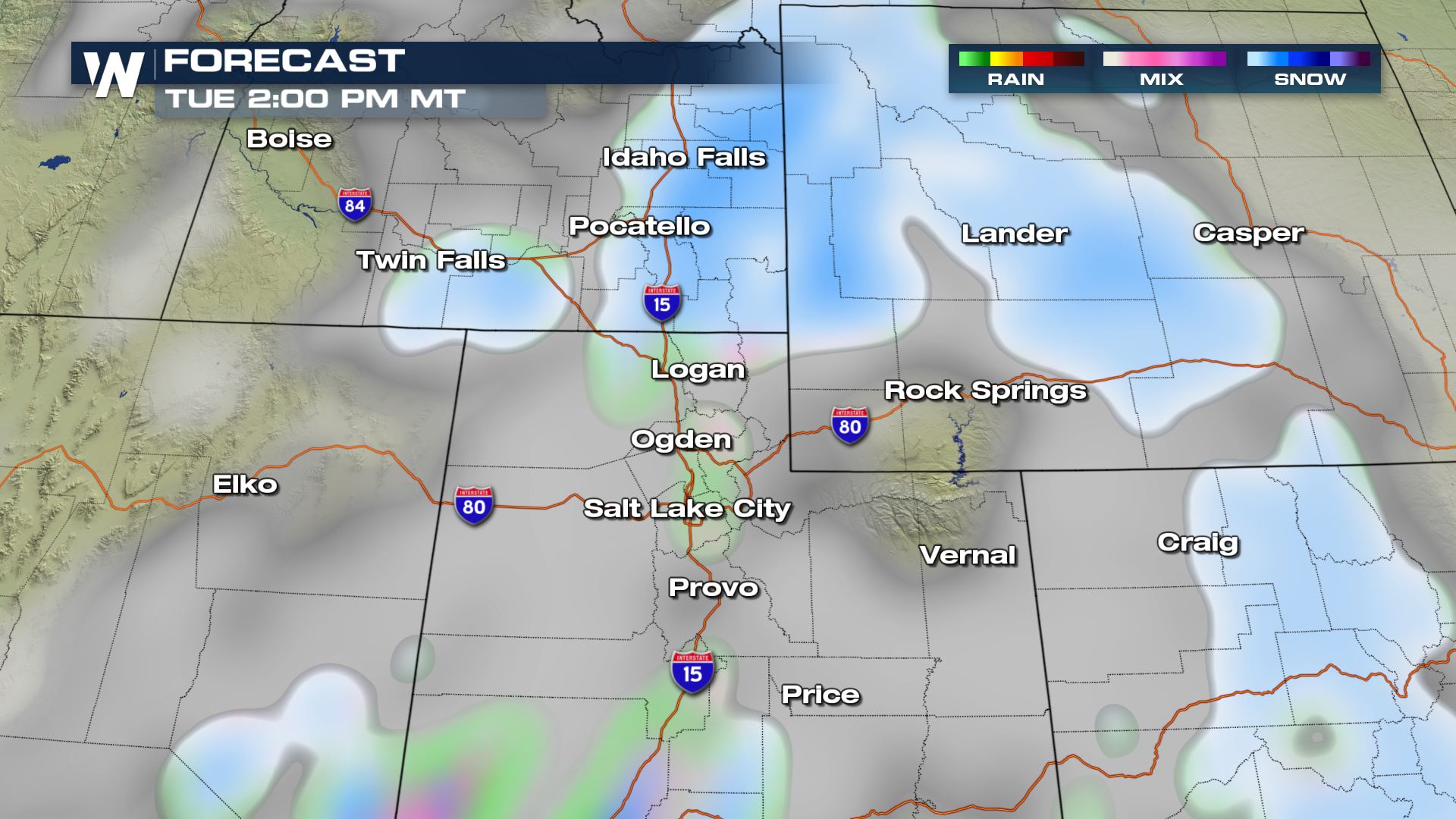 Snow will be heaviest in the mountains above 6,000 feet elevation through Christmas! On Monday and Tuesday as much as 6" of snow may fall in the lower elevations!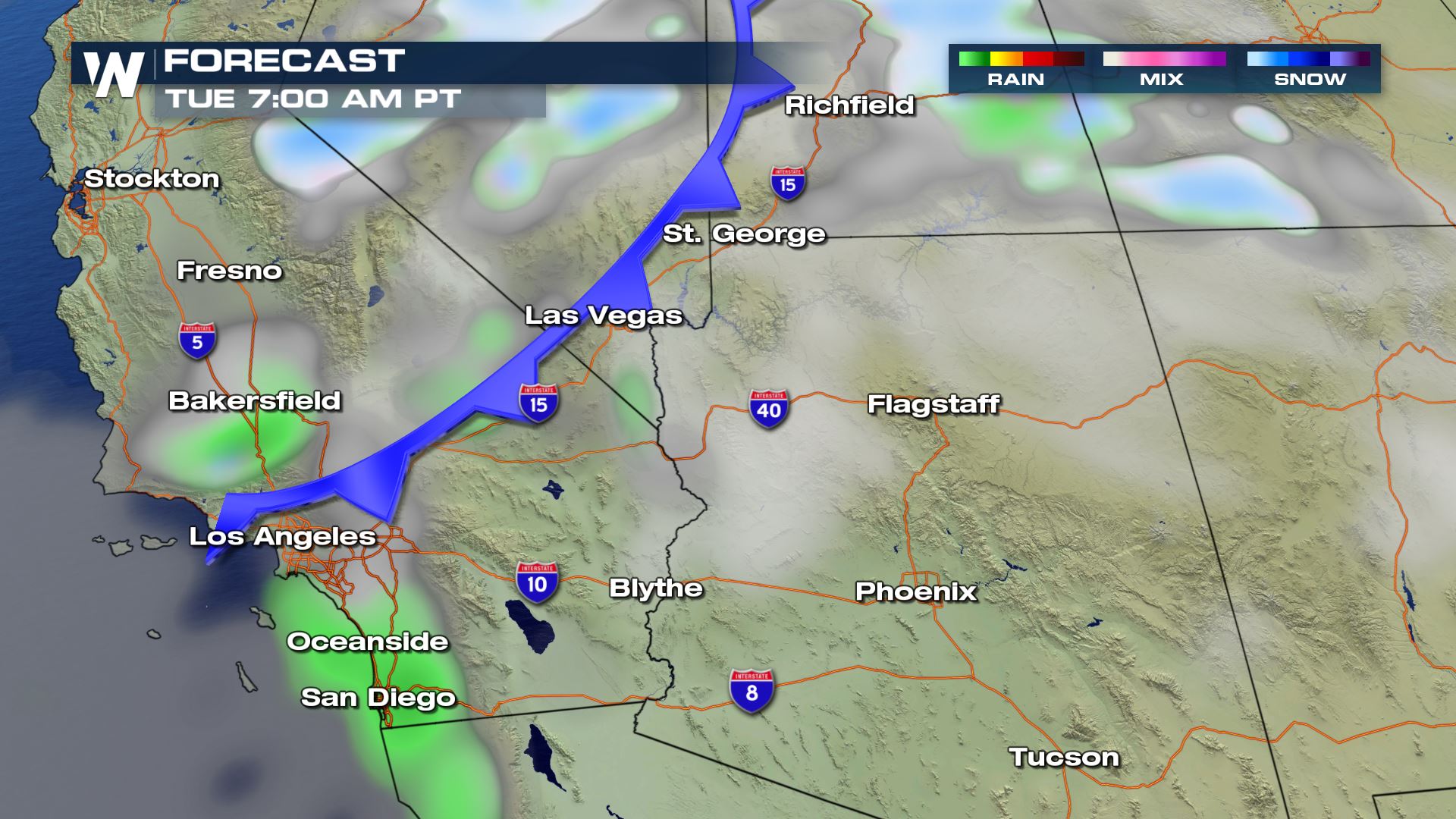 Now finally to the southern California, Nevada and Arizona area where rain will be likely from Los Angeles to San Diego. Snow will approach Flagstaff by Christmas afternoon.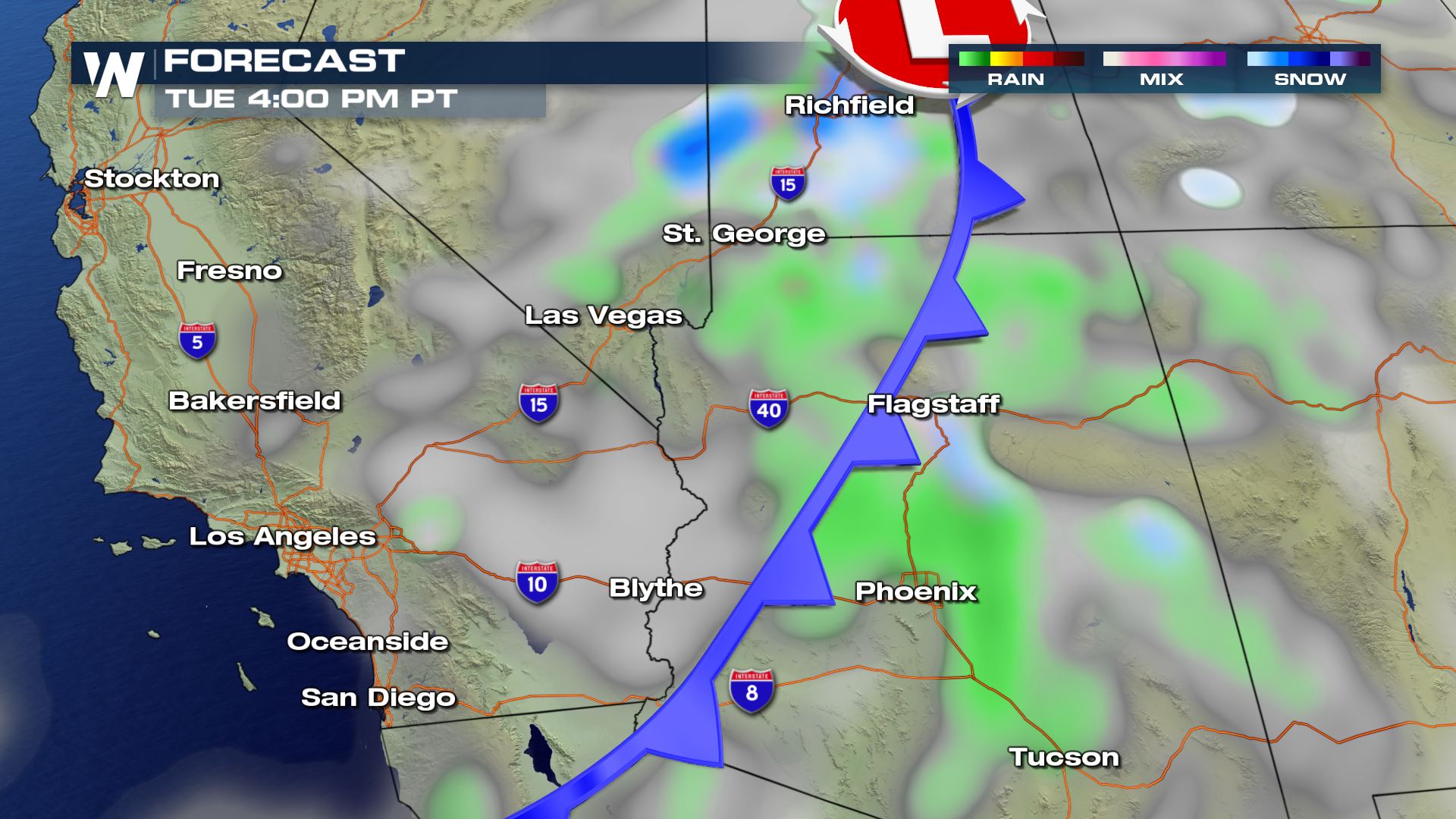 Wind will accompany this cold front (blue) on Christmas. Practice caution when traveling through this area!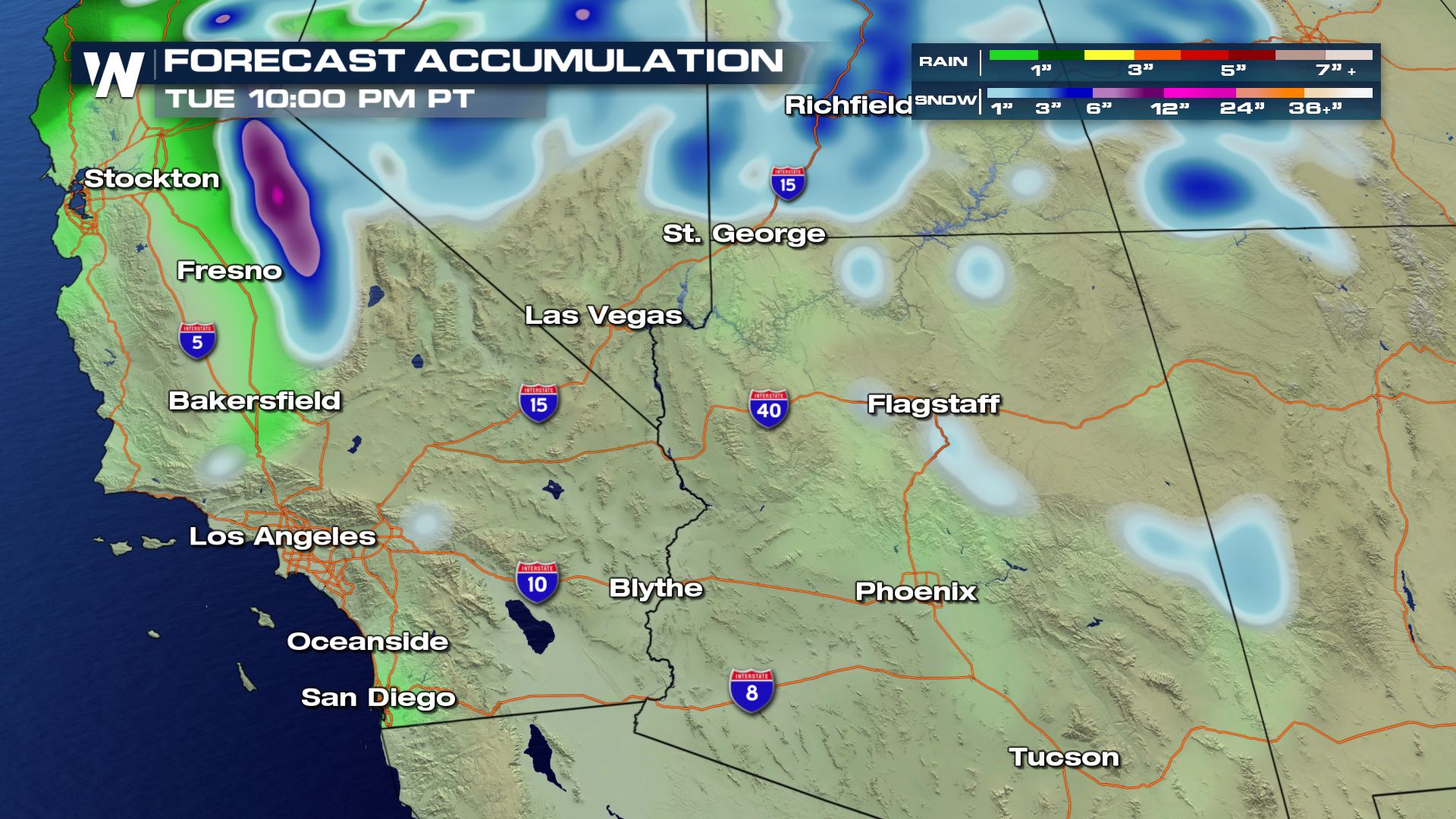 Heavy snow will be likely across the Sierra Nevada Mountains and light rain from Santa Barbara down to San Diego. Stay with us for any updates on this story! For WeatherNation, Meteorologist Steve Glazier