Heavy snow impacted the morning drive around Colorado on Wednesday, with some areas seeing close to 2 feet of fresh pow!
Winter Alerts
Winter Storm Warnings have been issued through Thursday morning along I-25 in Colorado and New Mexico. At lower elevations (4-7k feet) we anticipate an additional 6 plus inches of snow with even more accumulation in the foothills and mountains. Upslope flow will help to keep snow going through the day on Wednesday.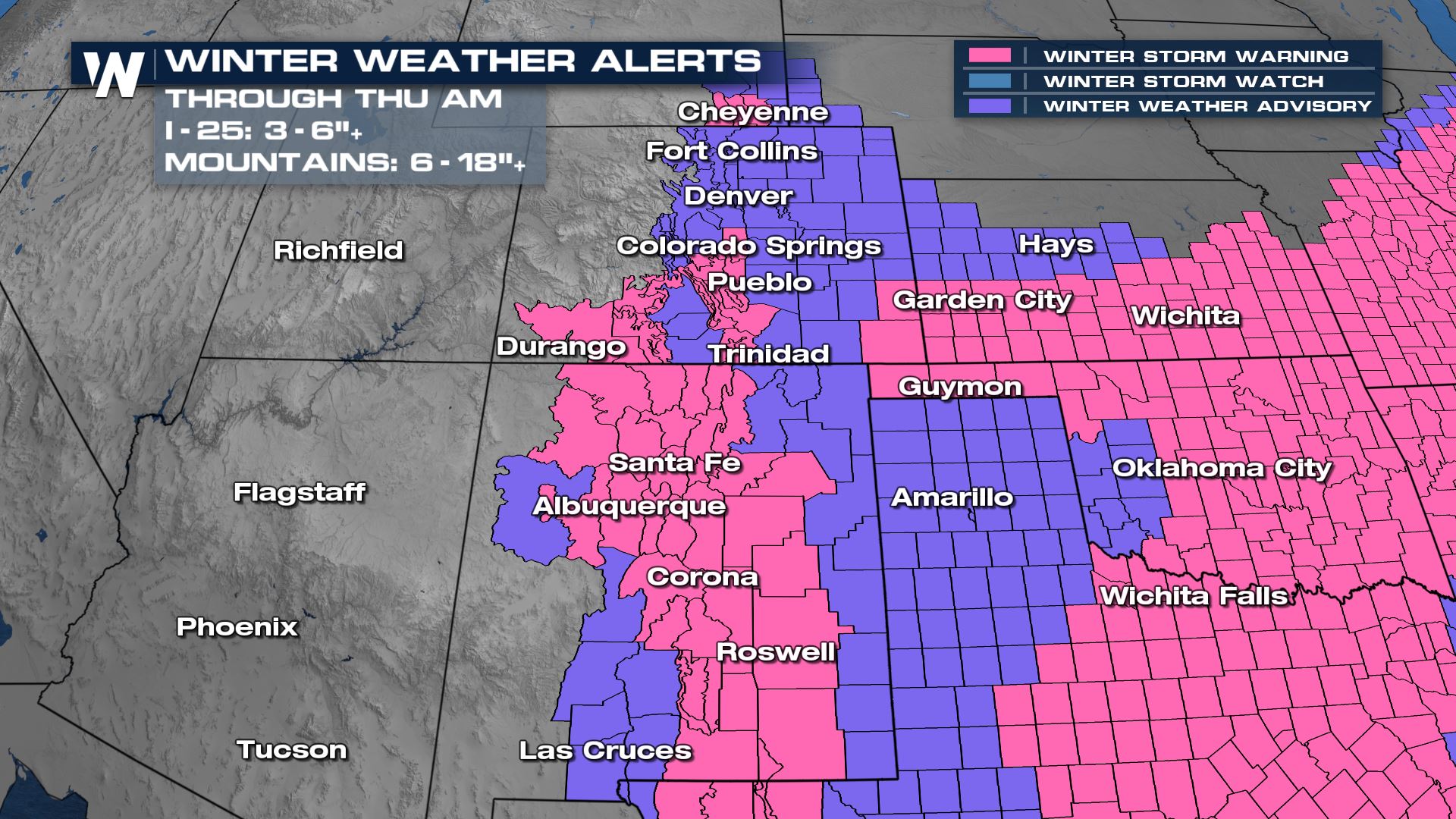 Travel impacts could be major the on roadways. Heavy snow and gusty wind will make for difficult conditions.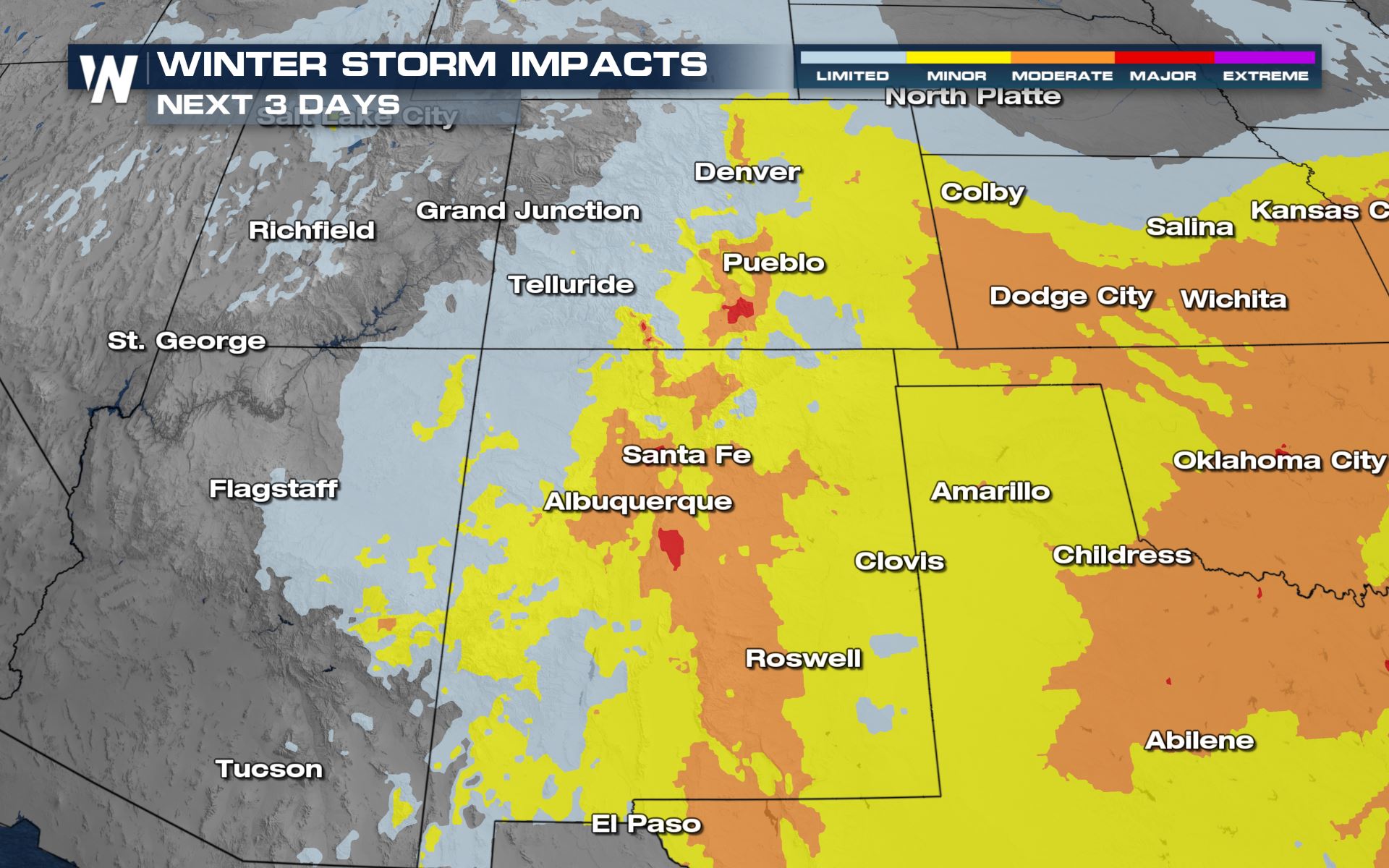 Forecast Accumulation
An additional 1-3" of snowfall will be possible through Thursday morning with higher totals for the Sangre de Cristos.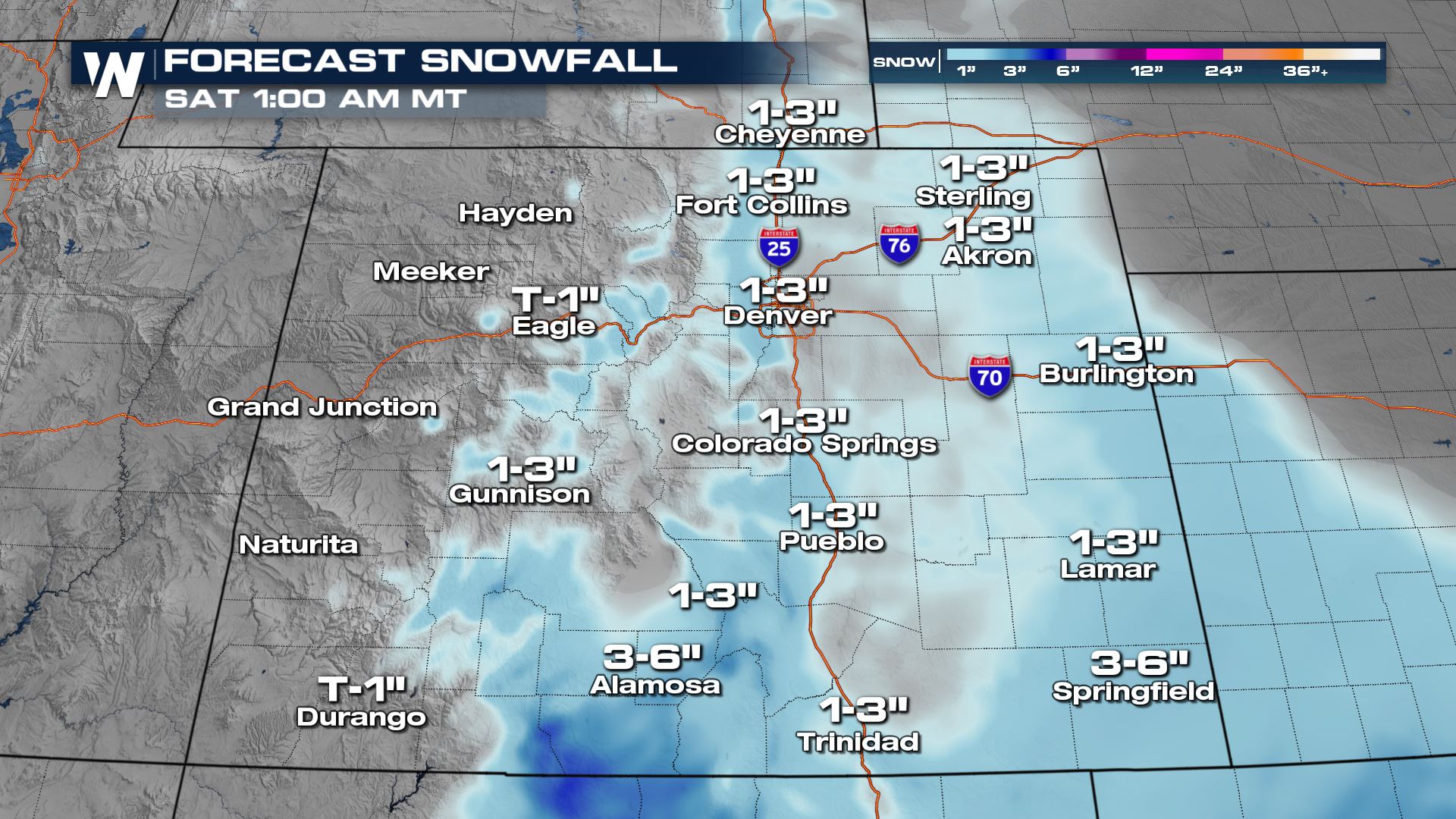 The heaviest snow for the southern I-25 corridor will be during the day on Wednesday. We will see our highest totals in the mountains, where up to a foot is expected, with locally higher totals. The I-25 corridor is still looking at a wide spread chance for 3"-6". The accumulations will be lighter in the West Texas and the Texas panhandle as well as southern New Mexico.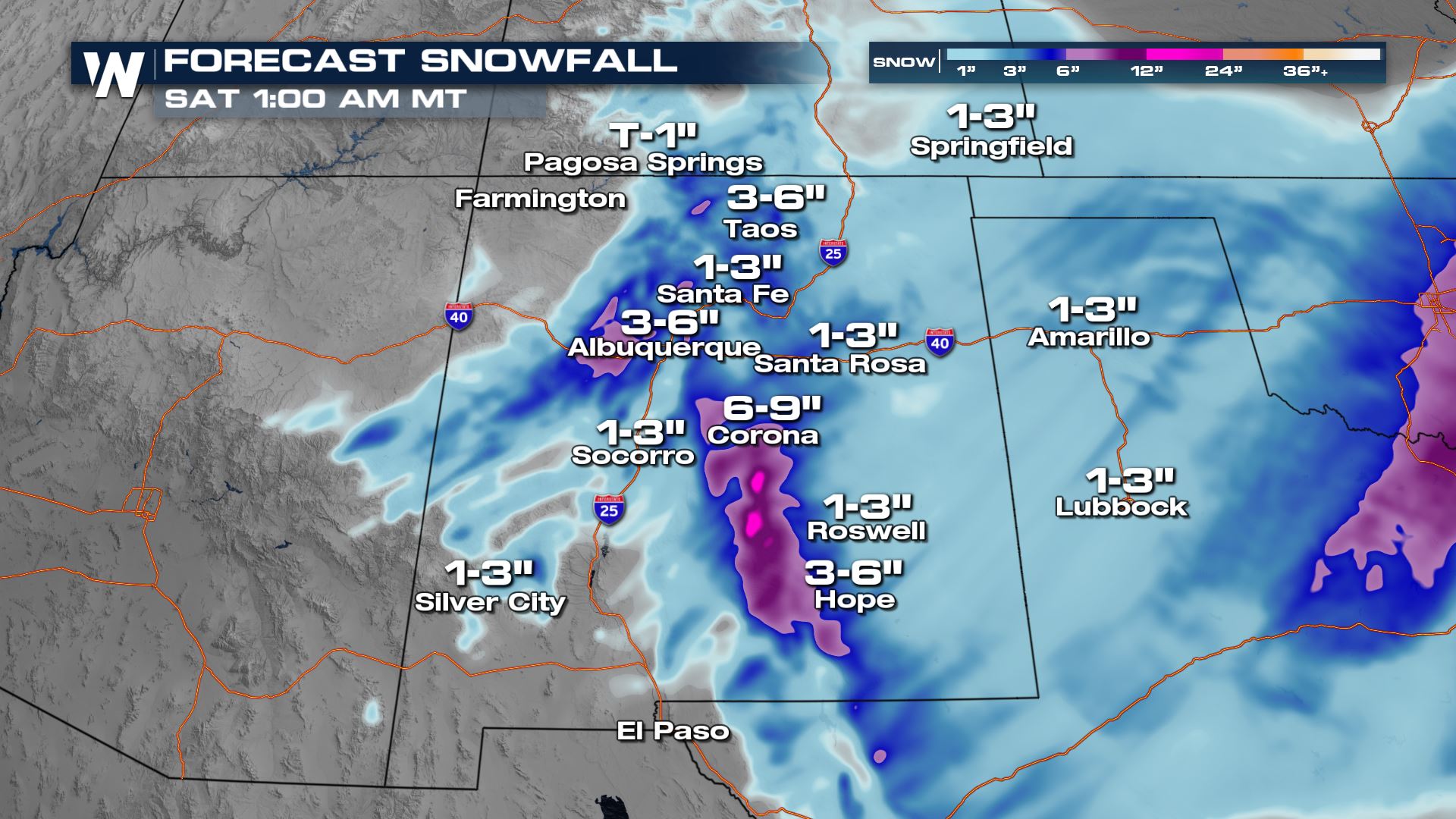 Forecast Timing
Snowfall starts to taper off during the evening hours of Wednesday for Colorado. Both the morning and evening commutes on Wednesday will be very messy along the I-25 corridor from northern Colorado down into New Mexico. The steadiest snow will favor New Mexico on Wednesday night.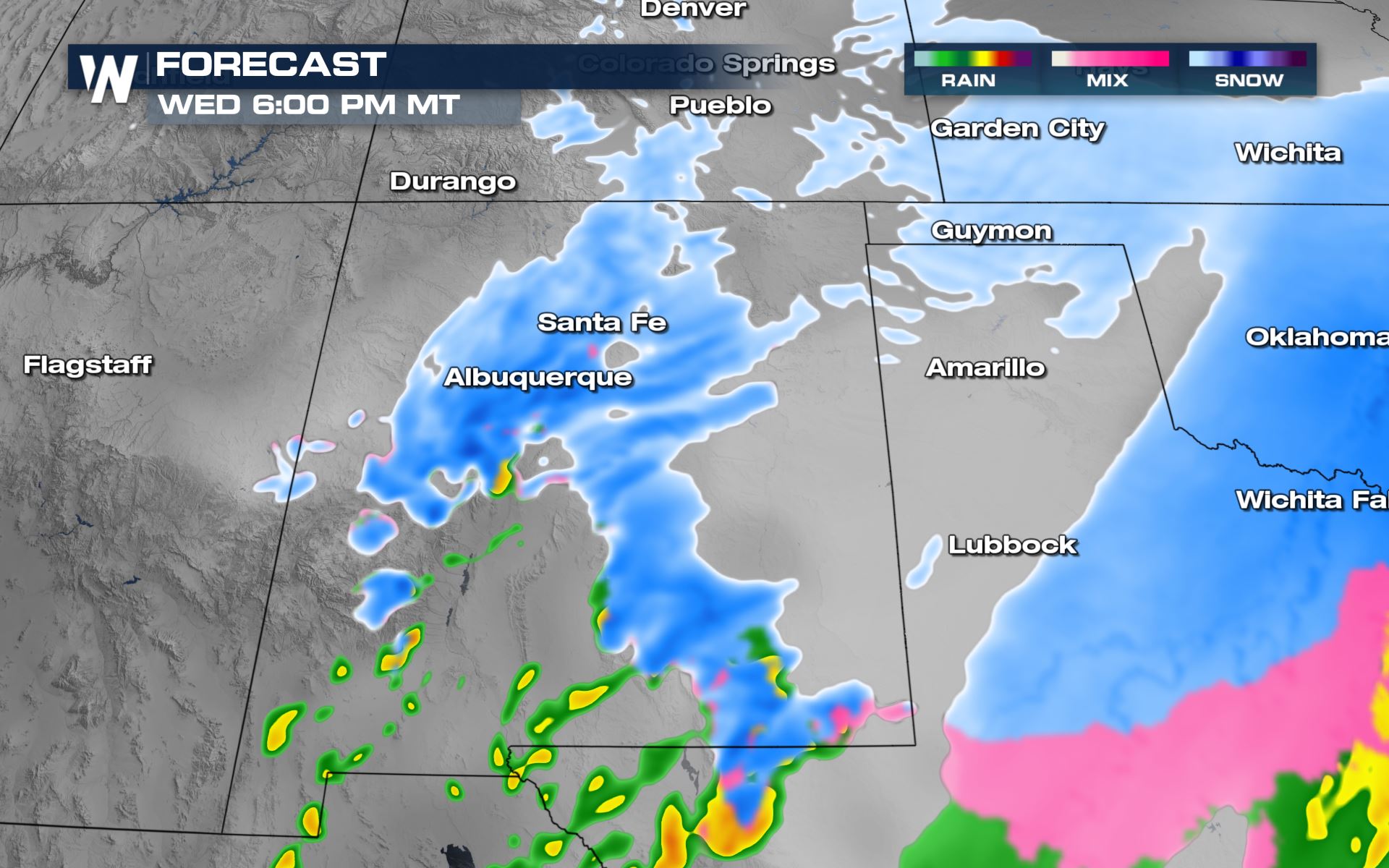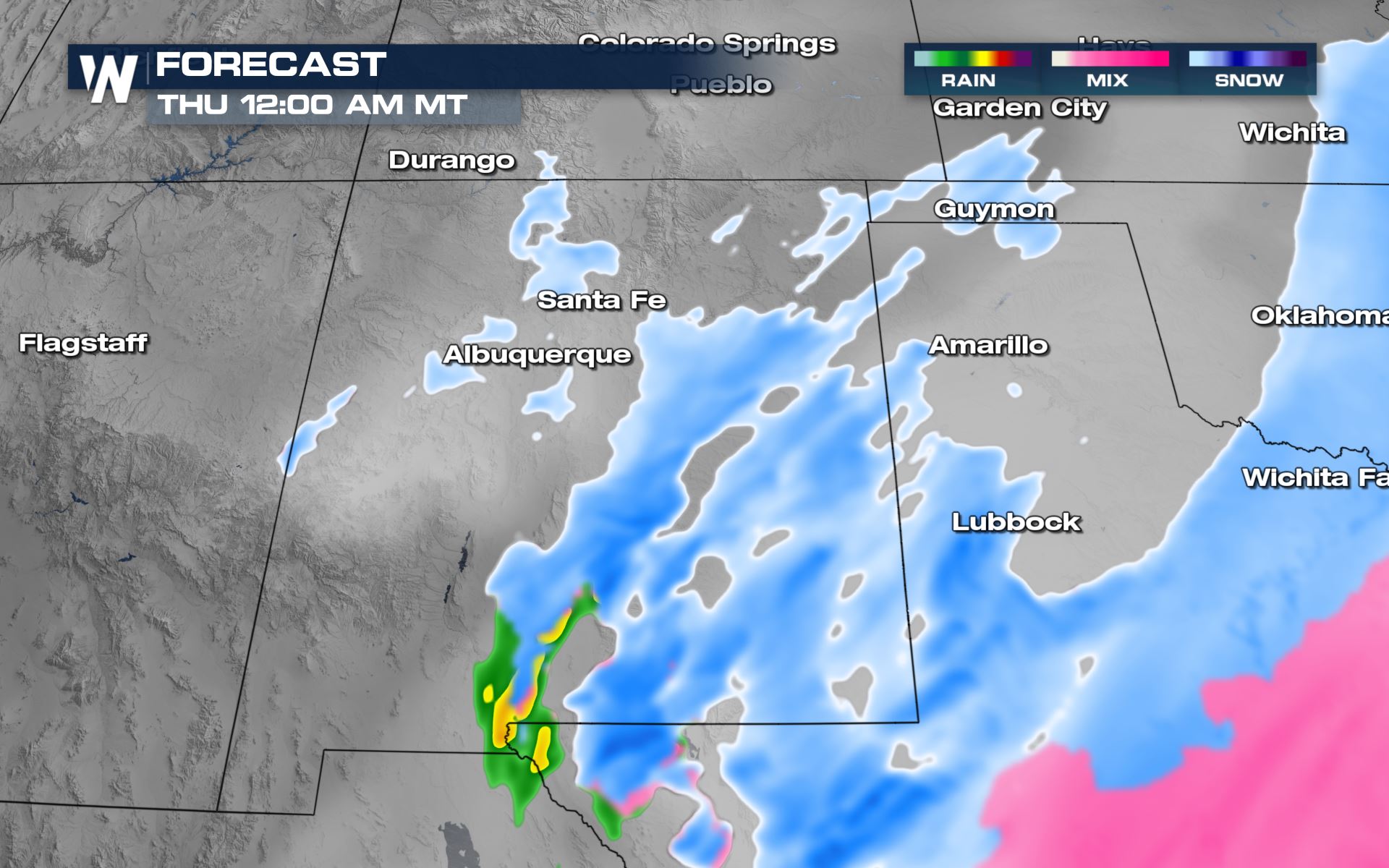 The snow eventually tracks southward by Thursday morning but lingering activity remains in southeastern Colorado while the bulk of the snow moves into New Mexico, Texas, and Oklahoma. By Thursday afternoon, the snow starts to come to an end for the eastern Four Corners and move eastward into Texas.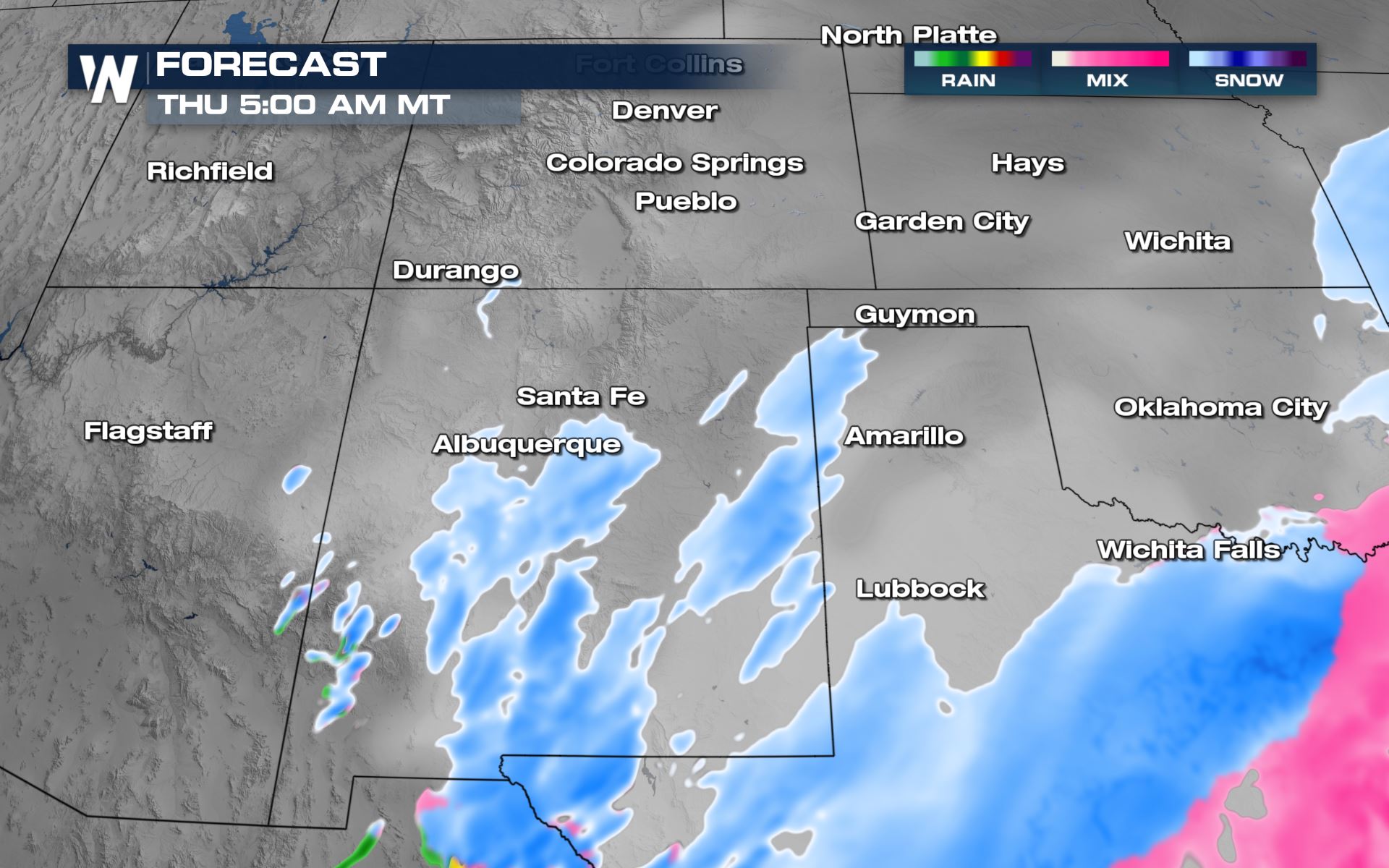 Tune in to WeatherNation for all your up to the date forecasts and for the western regional forecast always at :50 past the hour!