The Lake Effect snow machine has been cranking around an upper level low this week, producing over a foot of snowfall through the U.P. of Michigan and into parts of Wisconsin. We will see the upper level low hang around into the rest of the week, bringing cold air, widespread unsettled weather in the form of flurries and showers along with lake effect snow. Our heaviest snow, however, is behind us with only light to moderate accumulations on the immediate lakeshores.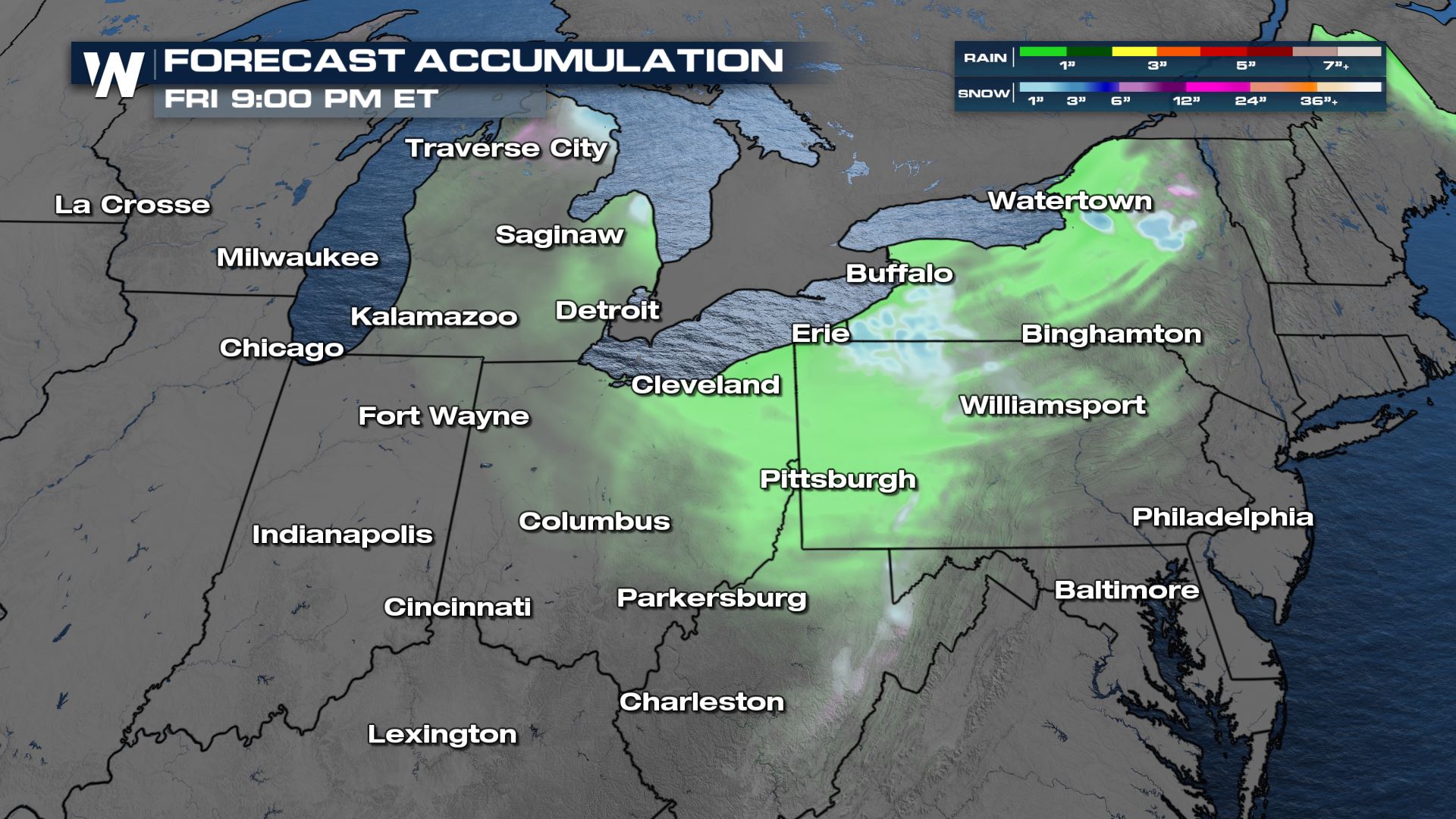 Forecast
Rain, rain/snow mix, and snow will all likely occur across our Great Lakes regions as temperatures border the freezing mark into the sunrise hour. The air is slightly colder on Wednesday comparatively to yesterday, so more of us will see snow compared to rain. Similar to Tuesday, as temperatures warm through the morning and afternoon, snow will change back over to rain.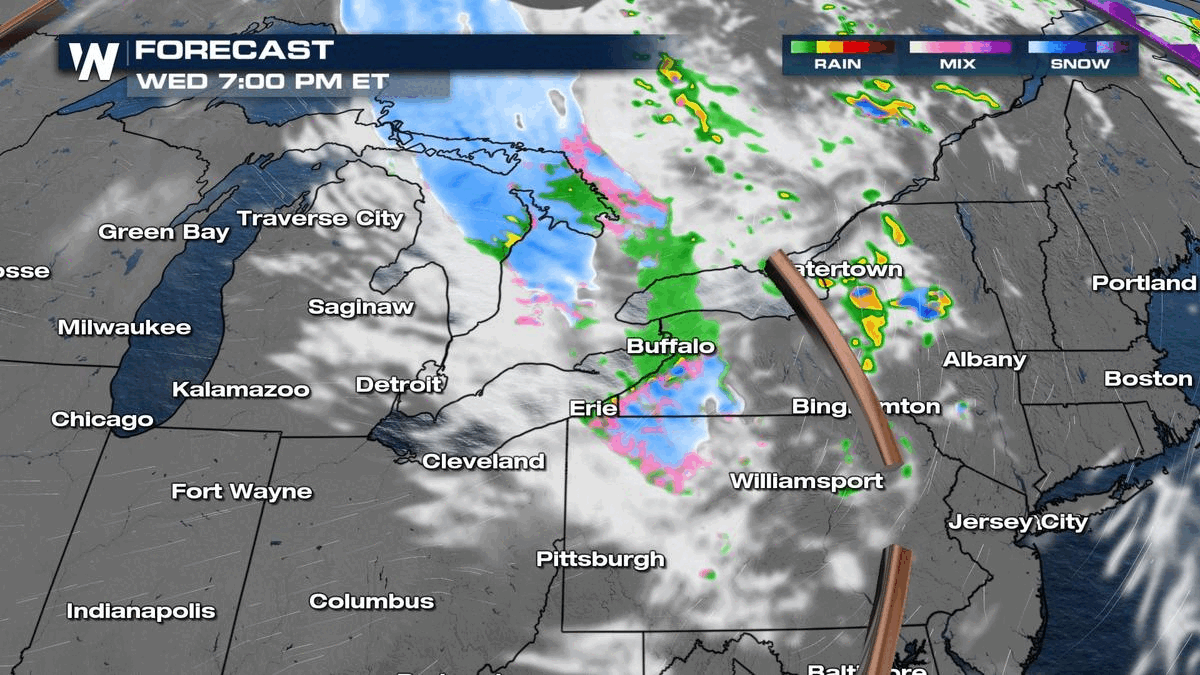 The travel impacts will be concentrated to the immediate lake shores on Wednesday afternoon and evening before most snow wraps up tonight.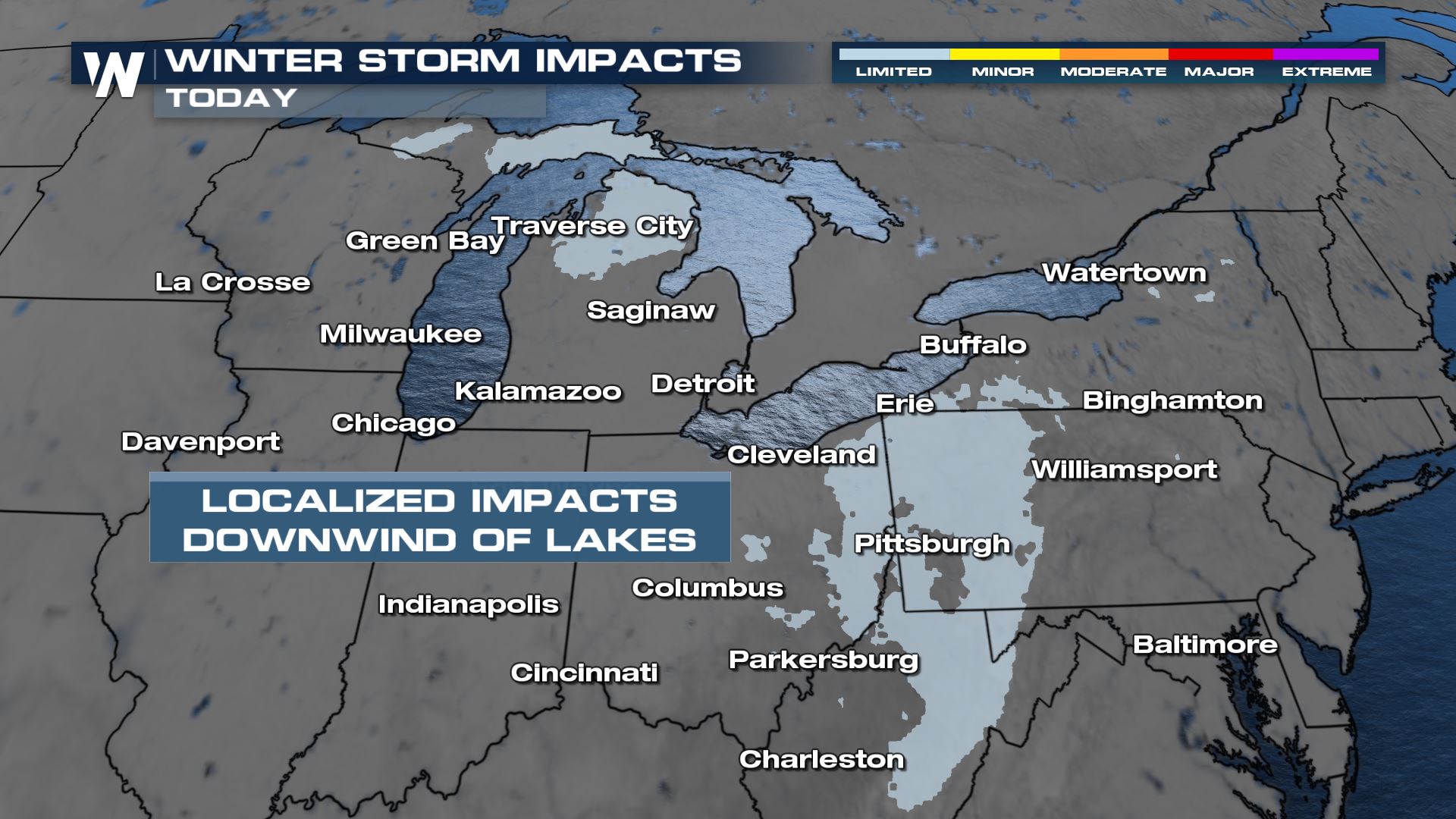 Lake Effect/Enhanced Snow
Wedged between an area of high and low pressure, Lake Superior will take the brunt of snowfall - most of which will be heavy and wet, leading to the concern of power lines and tree damage. Winter weather advisories remain for Michigan through Wednesday for some additional snowfall and winds up to 50 mph.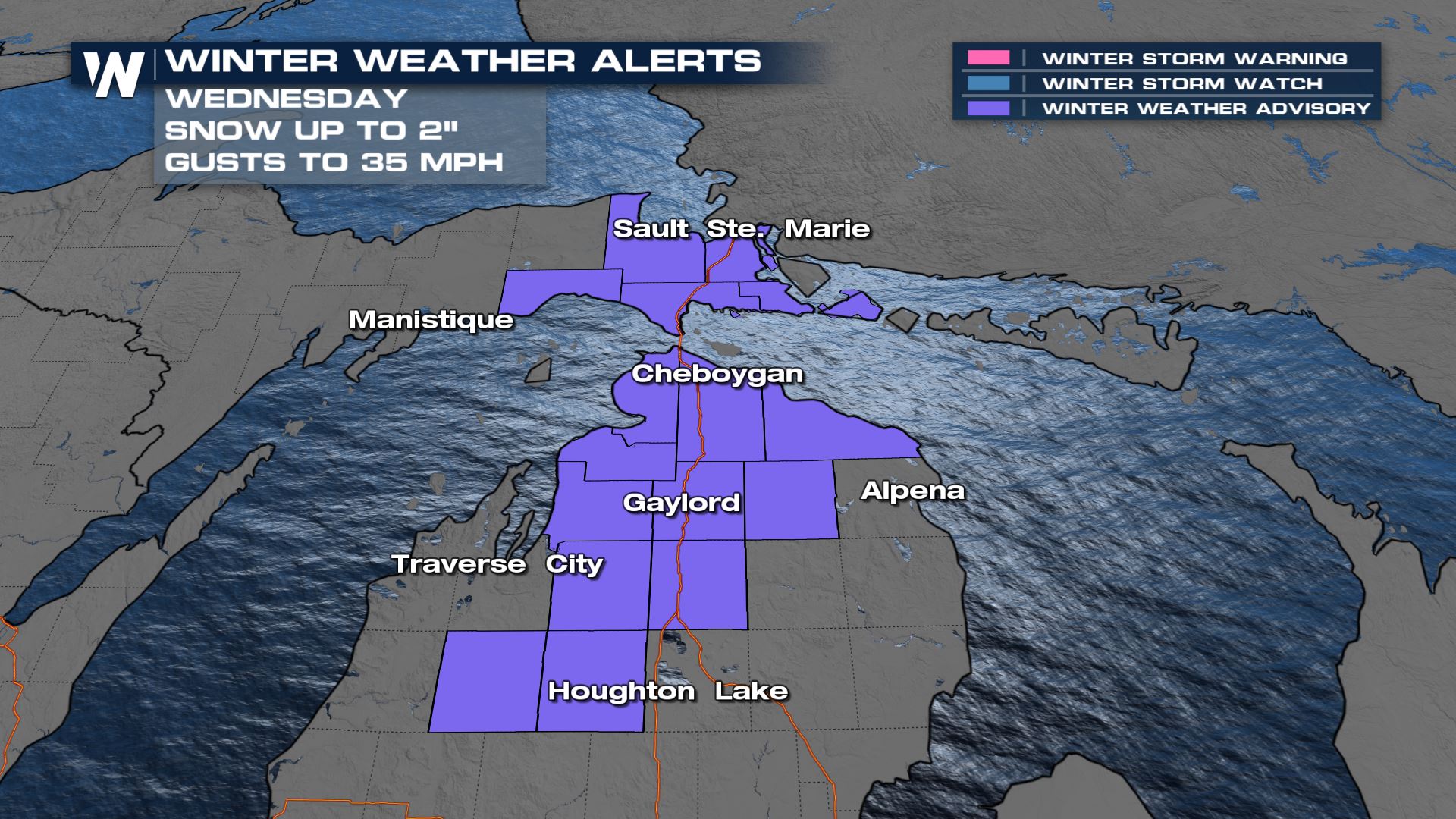 The winter storm severity index has come down drastically where earlier this week snowfall impacts were at the extreme levels and through Wednesday, it has now been downgraded to limited to minor impacts as only a few additional inches of snow will be possible. Instead the bigger concern will be for blowing snow and low visibility.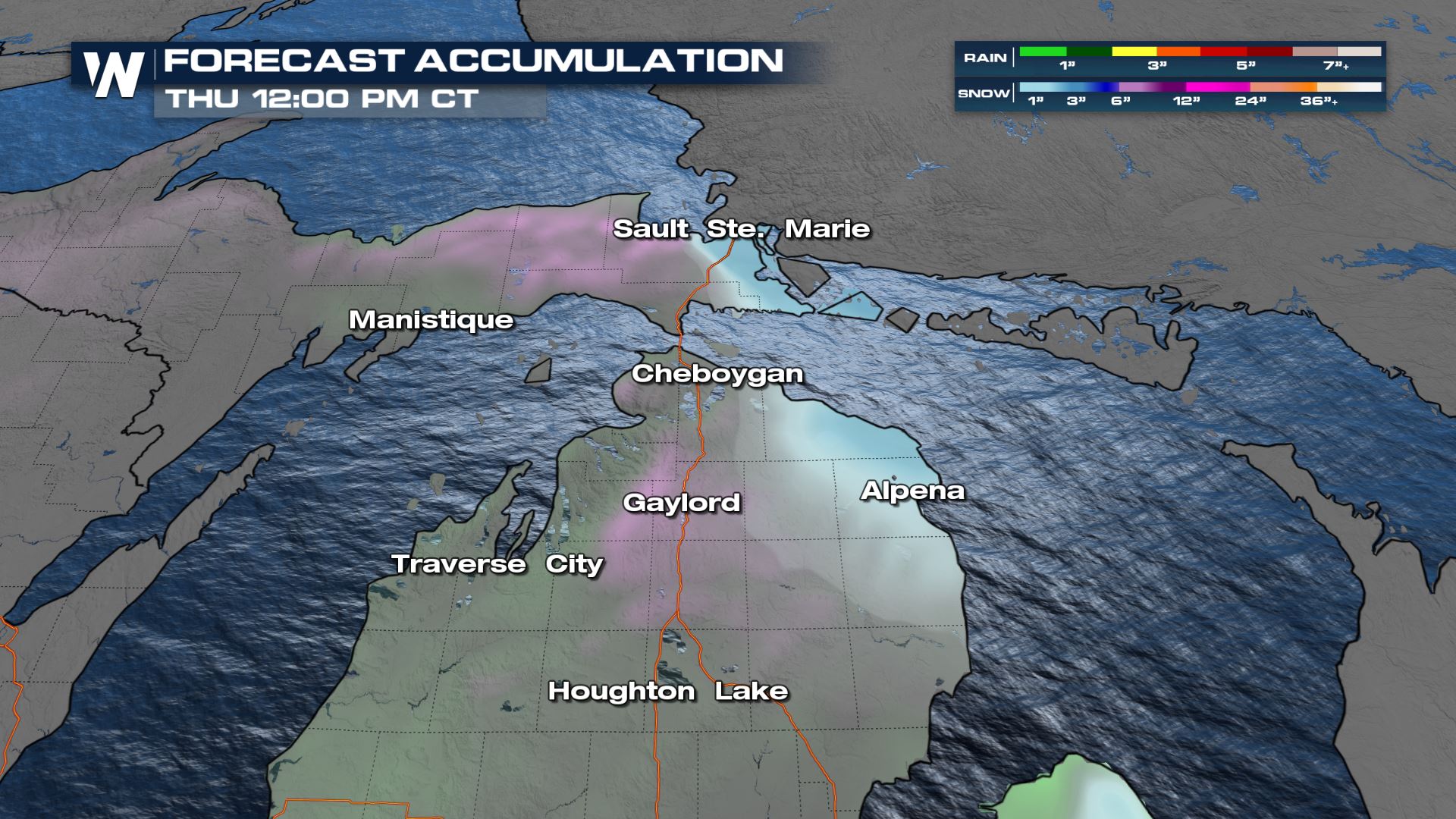 Temps
Behind this front comes powerful cold air which is responsible for the snow in the Great Lakes region and significant early season snow in the south. We saw a cold morning on Wednesday with another chilly start Thursday for many. Frost and freeze alerts are situated through the Ohio River Valley for Thursday morning.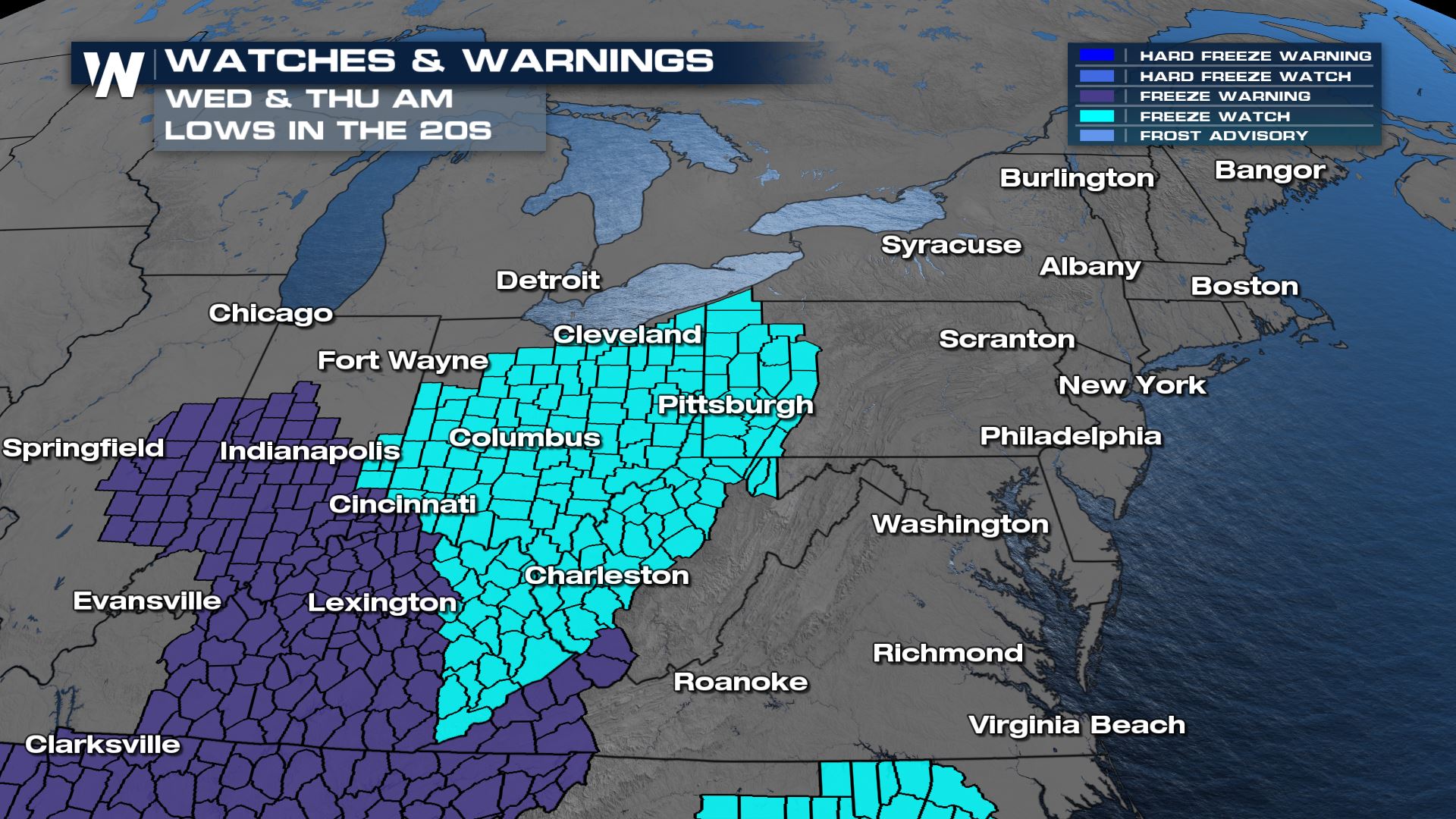 Tonight we will see temperatures in the 20s with cold air lingering into Friday for parts of Northern Maine. By Saturday lows are back up into the 50s overnight!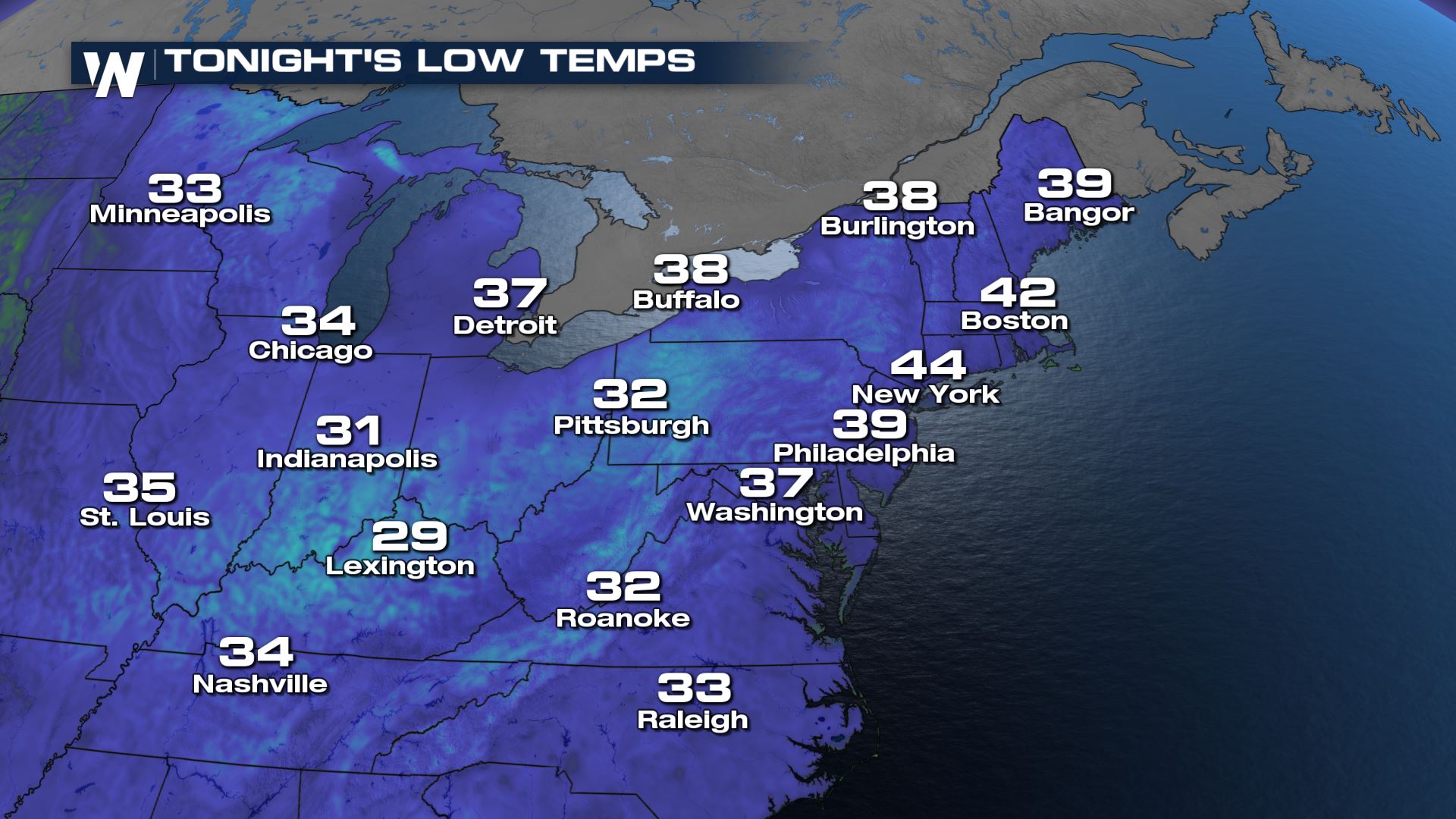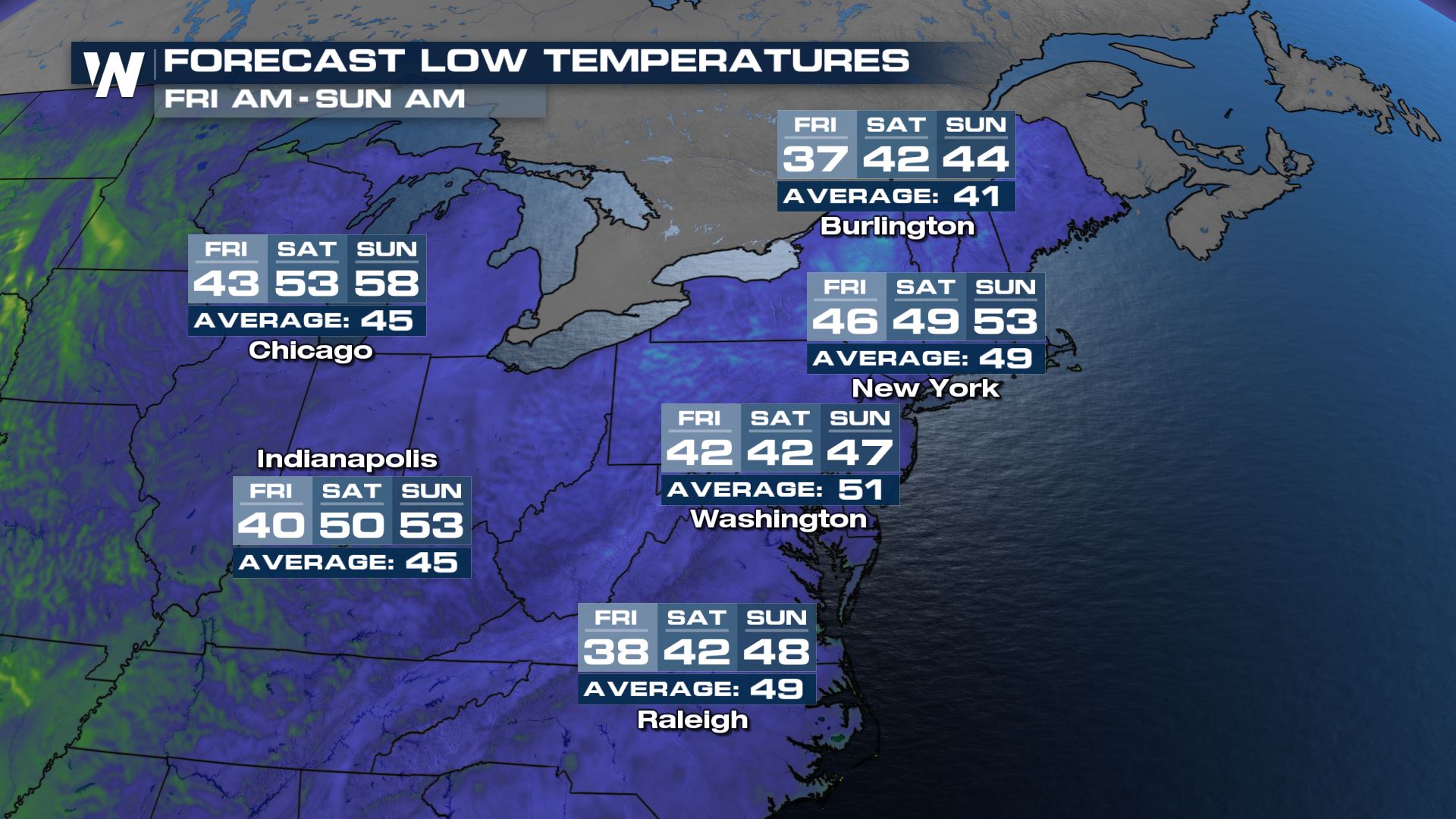 We'll have all the latest in your Central Regional Forecast on WeatherNation every :30 past the hour!