Plan ahead for a slow Monday morning commute! A potent Alberta clipper will sweep through the Midwest overnight and Monday, leaving behind several inches of snow in its path. On top of heavy snow, we will also deal with strong winds and bitterly cold temperatures in spots. Parts of North Dakota, South Dakota, and western Minnesota remain under a blizzard warning into Monday morning. Wind gusts up to 45 mph will blow around snow and reduce visibility. Up to 10 inches of snow are possible in several cities within the Winter Storm Warning.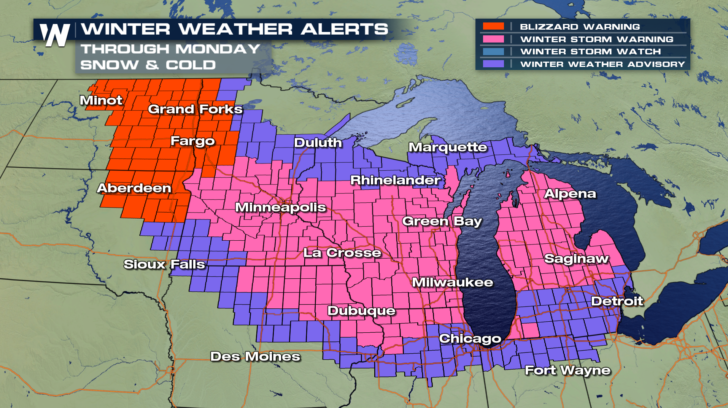 Check out how the snow will move through Minnesota, Wisconsin, Iowa, and Illinois Sunday night. The heaviest of snow will shift into Indiana and Michigan through Monday. Look for the darkest blue colors in the forecast loop below. That is an indication of heavy snowfall rates and where we will see the highest snow accumulations. https://gph.is/2RS13Gc The start to the work week will be messy. Get ready to clean up several inches of snow tomorrow if you are in the Midwest. Here is a look at what you will be waking up to in a few cities.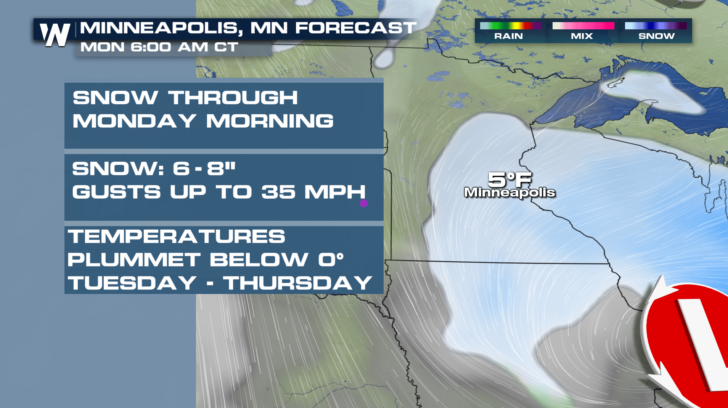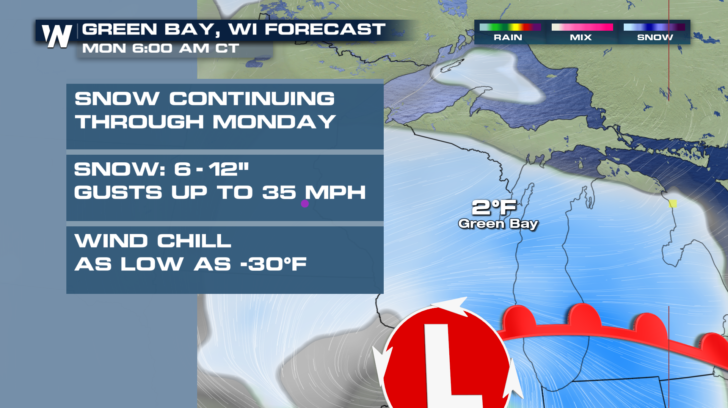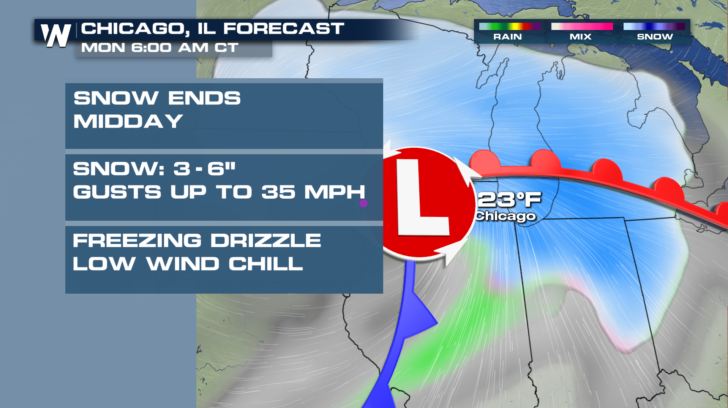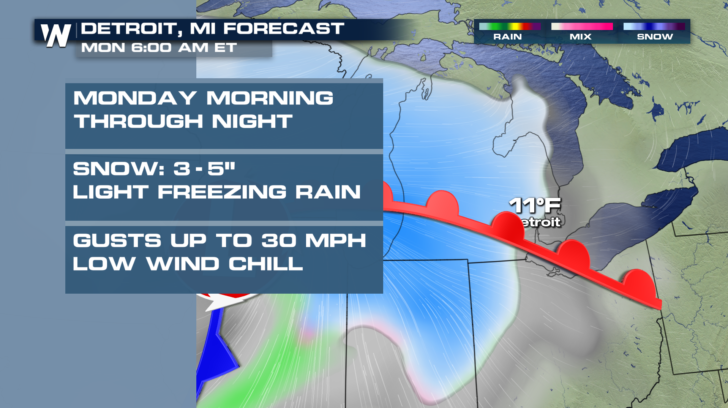 Once all is said and done with this storm, several locations will pick up more than a half a foot of snow. 4 to 6 inches of snow are likely through much of eastern Iowa, southern Wisconsin, northern Illinois, and Michigan. Plan on 2 to 4 inches of snow towards the outer edges of this storm path.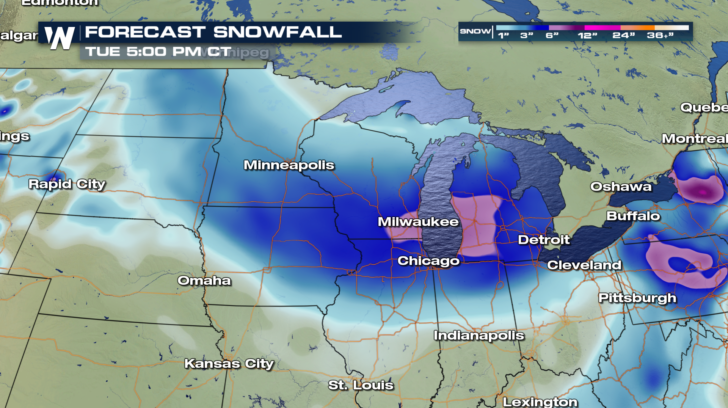 After the snow moves out, get ready for temperatures to tumble! Many of these same cities will remain below zero for several days this week. You can always get your local extended forecast right
here. 
-Meteorologist Viki Knapp