The first half of February in the southeast was generally dry with above average temperatures. While highs are expected to remain above normal, a large scale pattern change will bring on a deluge that could lead to flash flooding. The jet stream forecast will stay fairly stagnant for much of next week. A trough of low pressure will dig over the western U.S., with a ridge of high pressure in the east. A resurgence of the sub-tropical jet will help boost storm potential through the south central and southeastern U.S. Along with it, the sub-tropical jet will bring a generally milder and wetter forecast. Clockwise flow around the center of high pressure will also help funnel moisture in from the tropical Atlantic. This will also increase the moisture content in the atmosphere.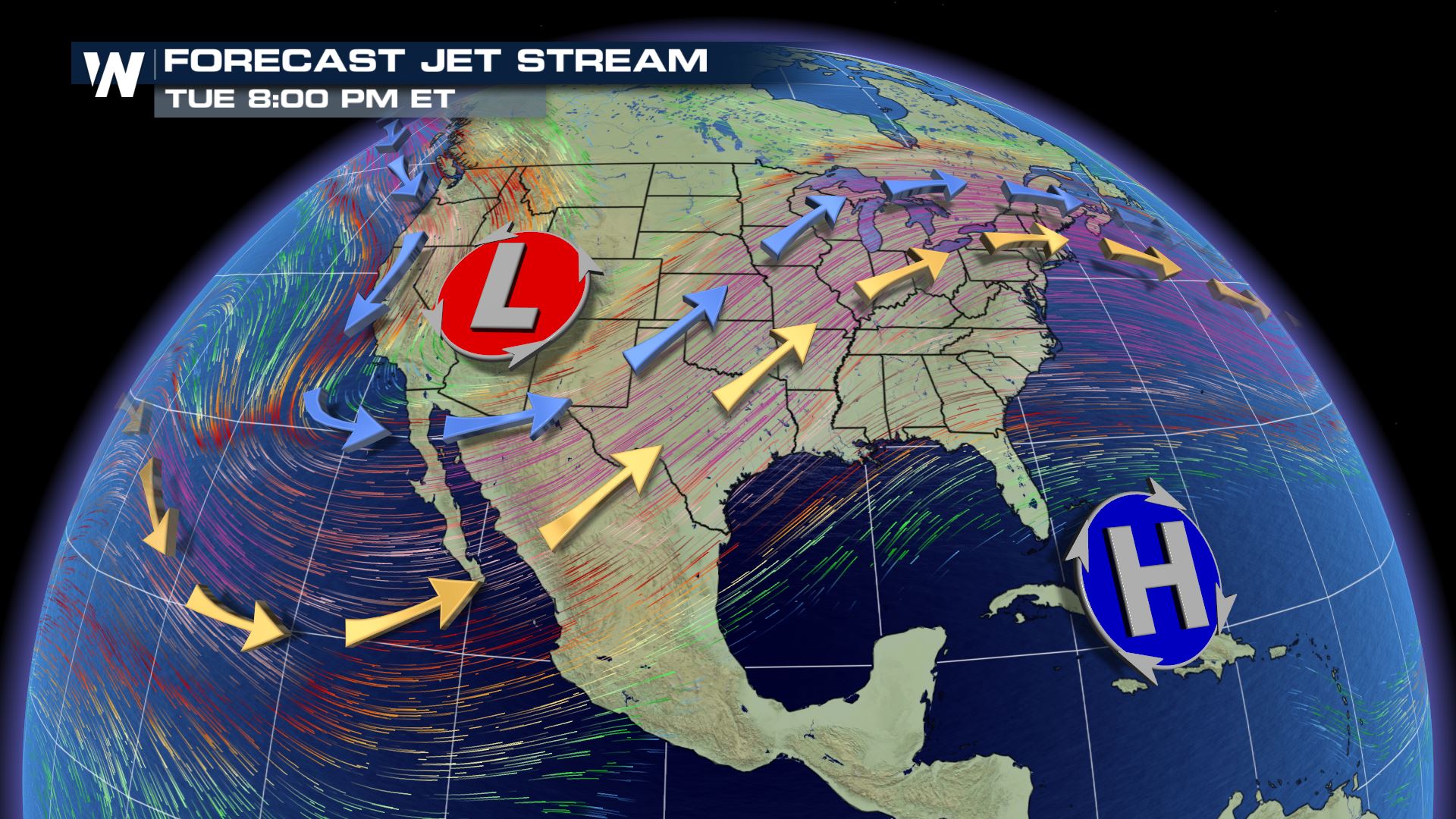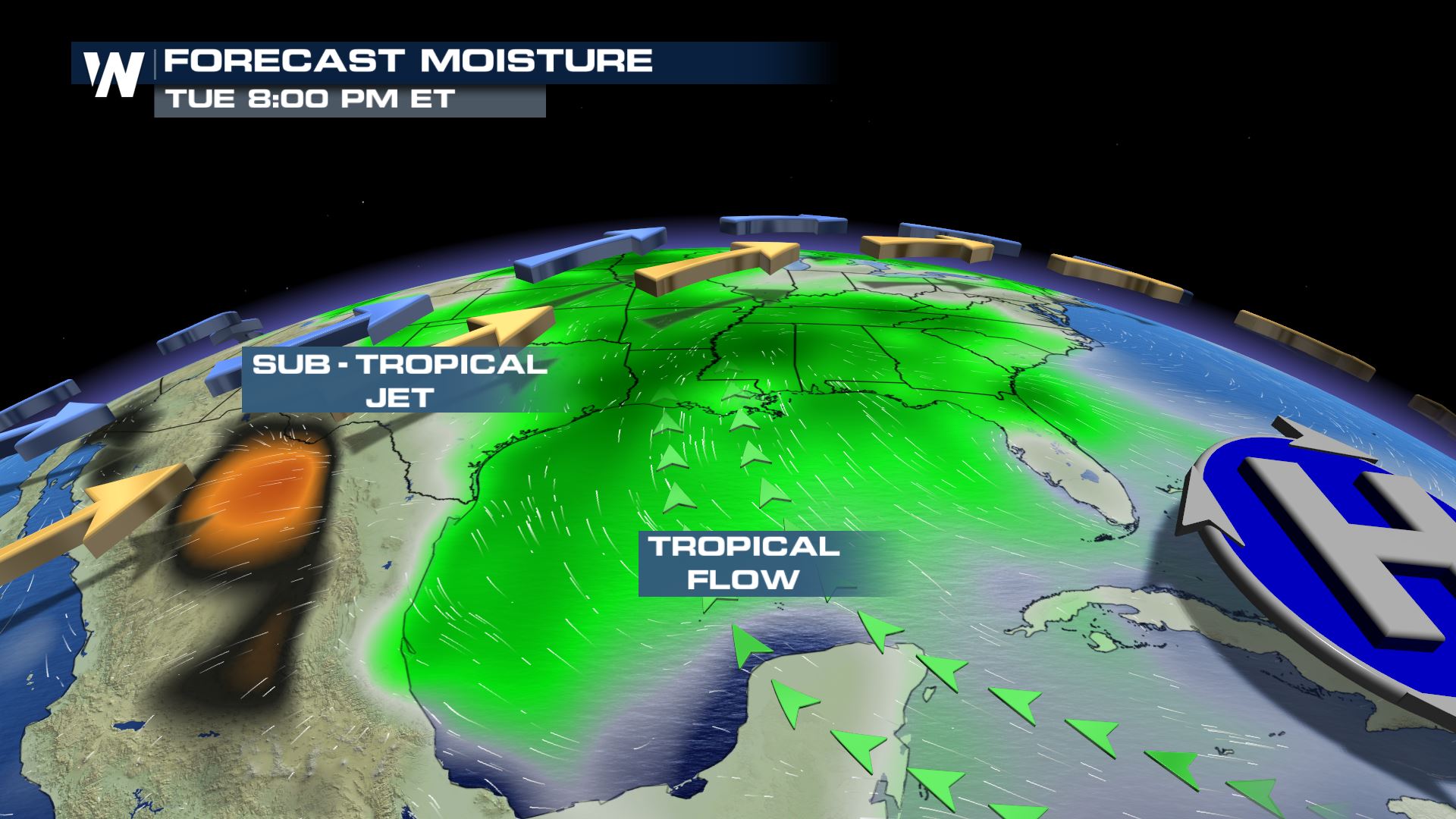 A surface low pressure system building in from the Gulf will build storm activity north on Tuesday and Wednesday. Strong thunderstorms will develop bringing heavy rain potential across multiple states. Flash and areal flooding will be a threat through the end of the week. Temperatures near the Ohio Valley will be cool enough for a chance of wintry mix, with another round of snow likely from the Central Plains to the Northeast.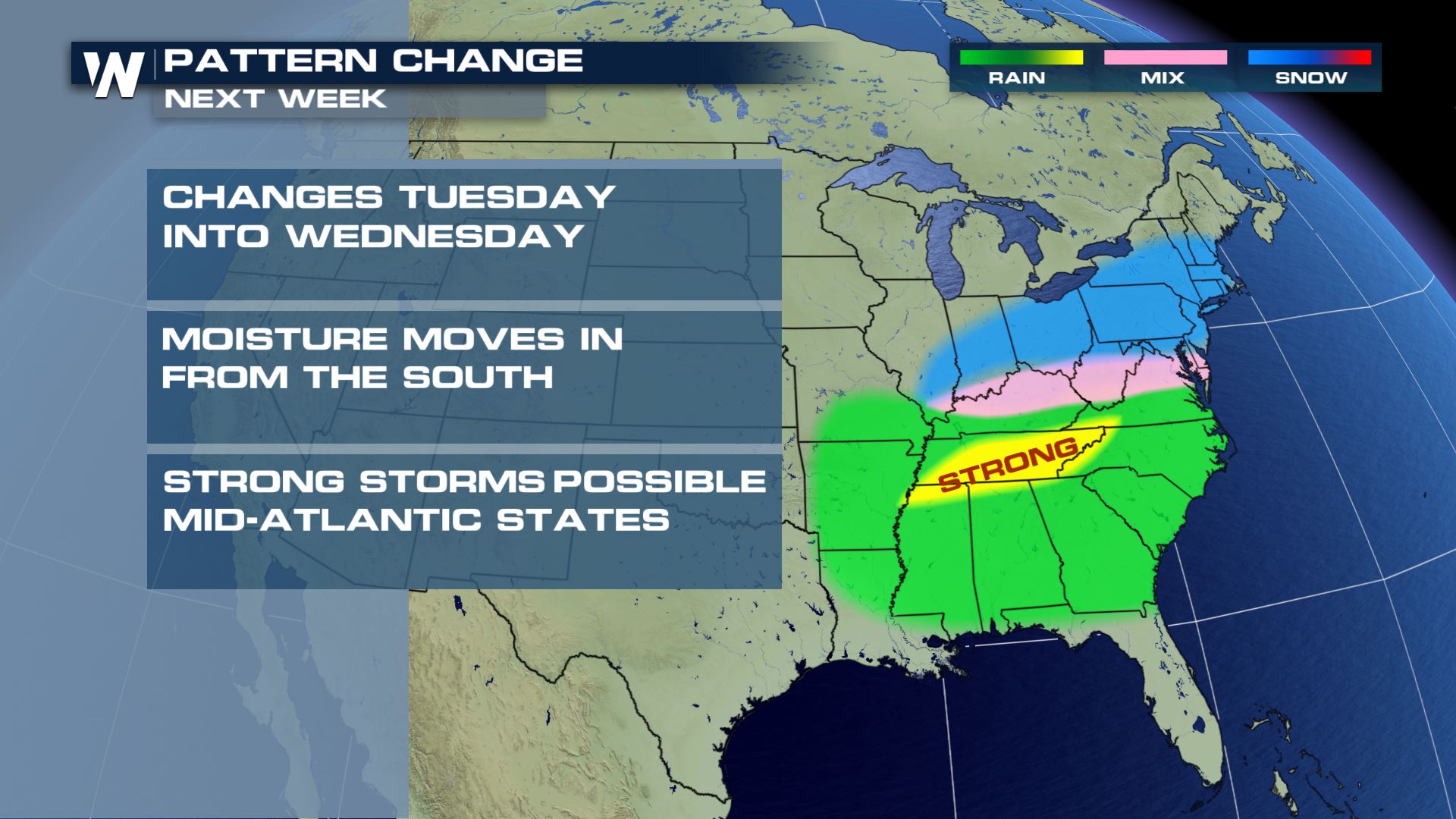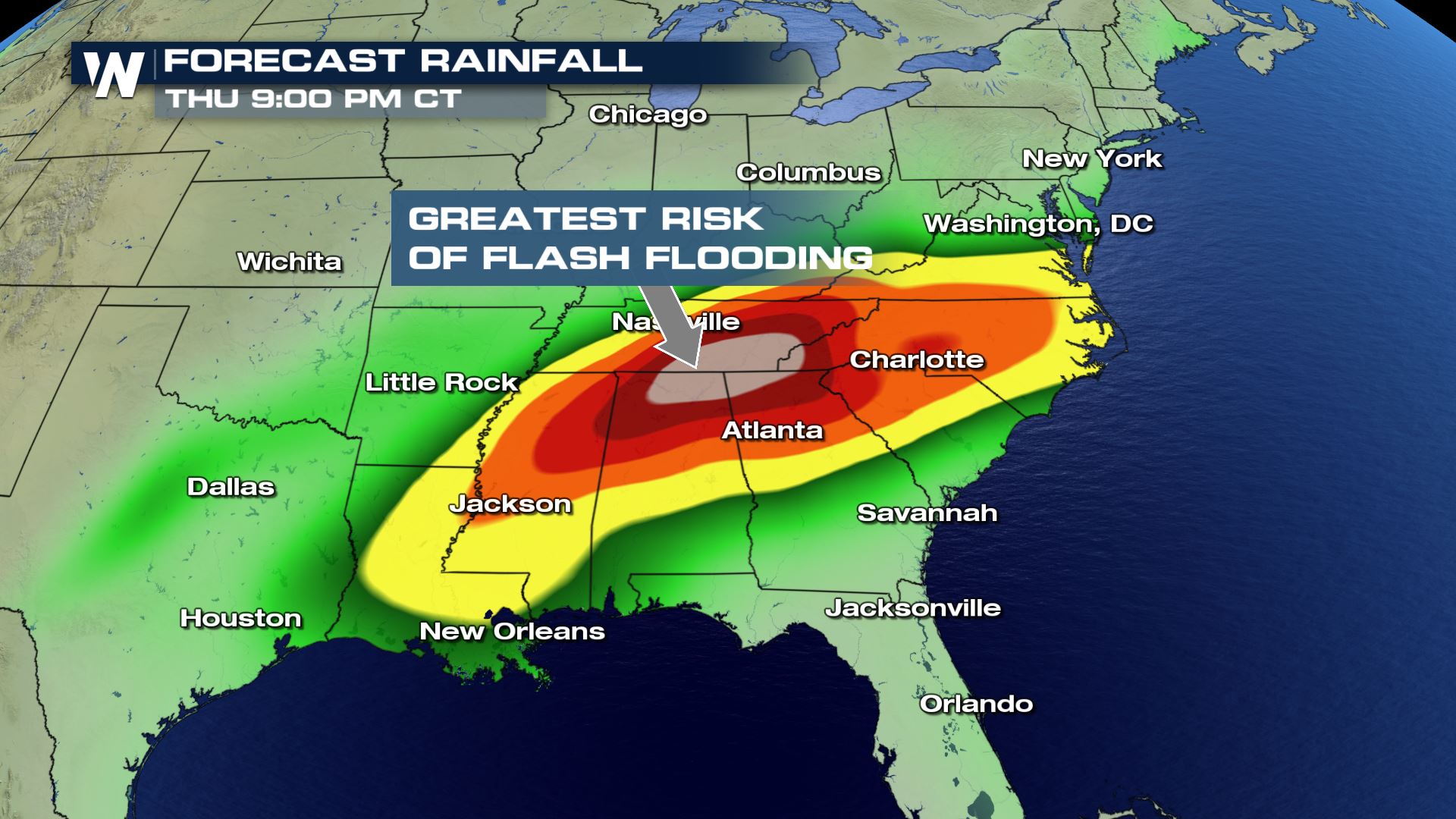 The Climate Prediction Center highlights this pattern sticking around through the second half of February. Little change in overall pattern is likely for the next few weeks.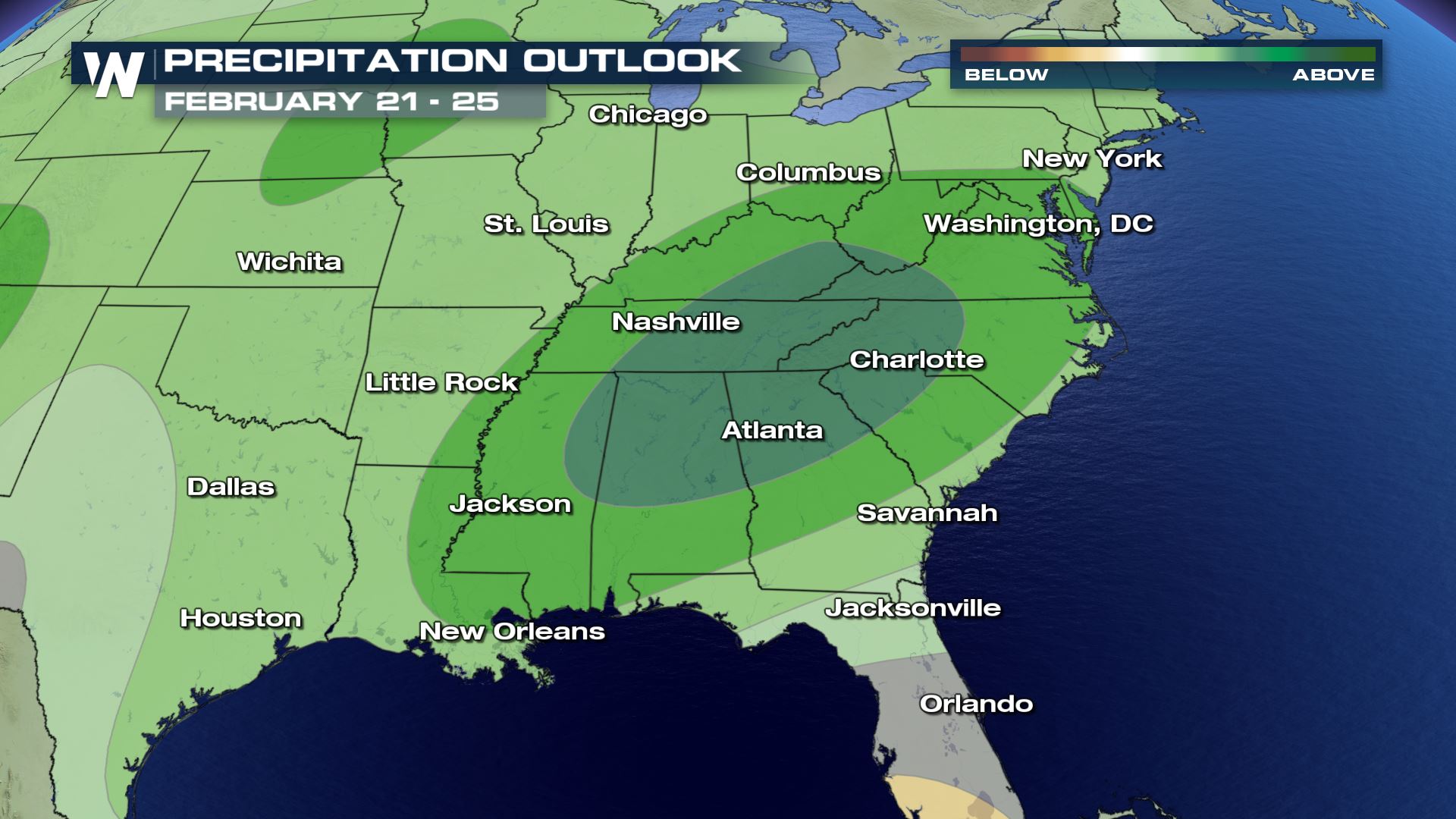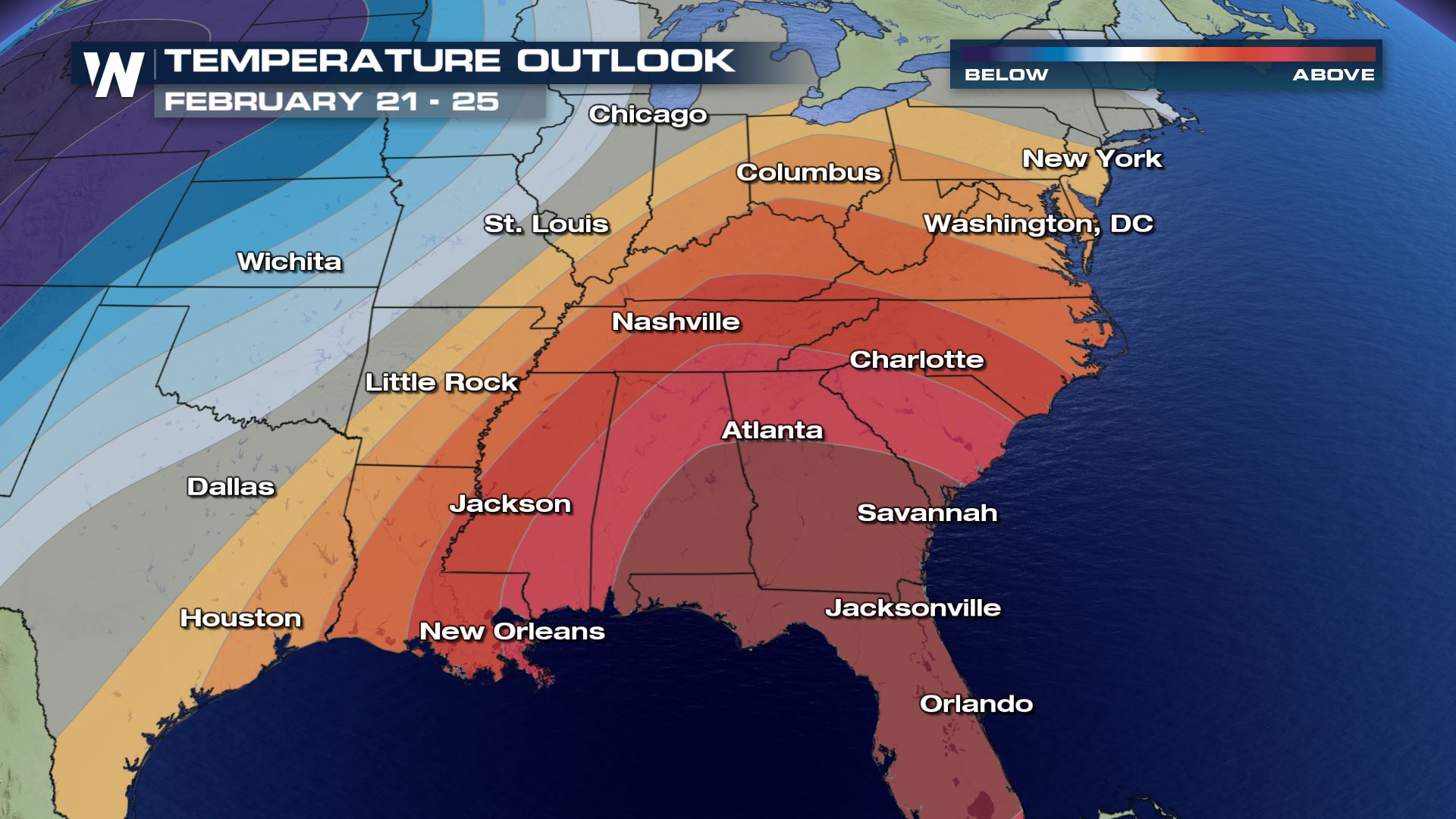 Stay with WeatherNation for the latest. -Meteorologist Karissa Klos