FORECAST
---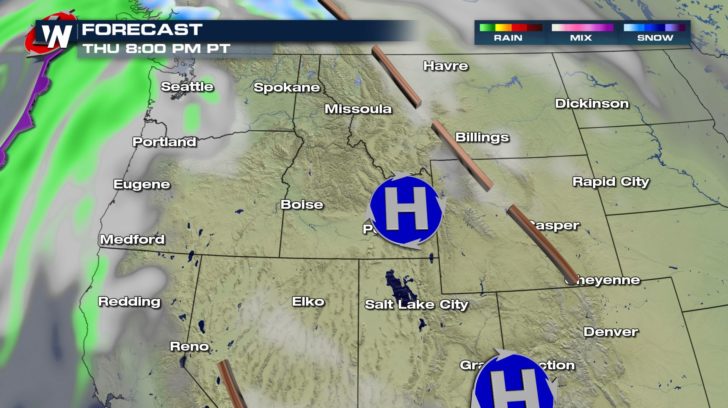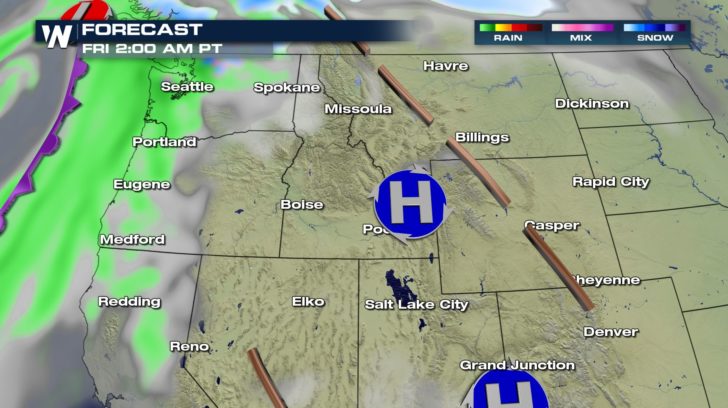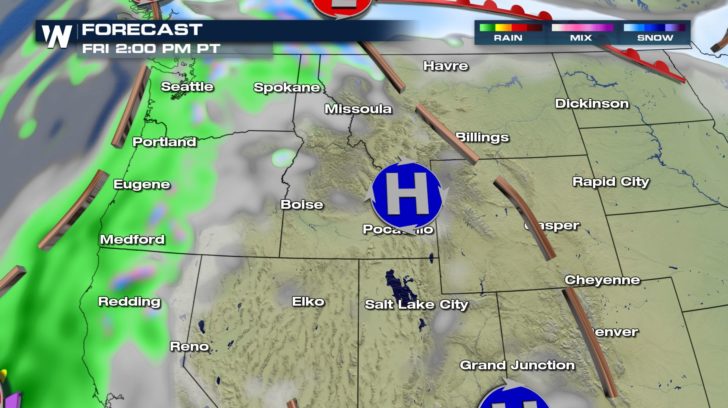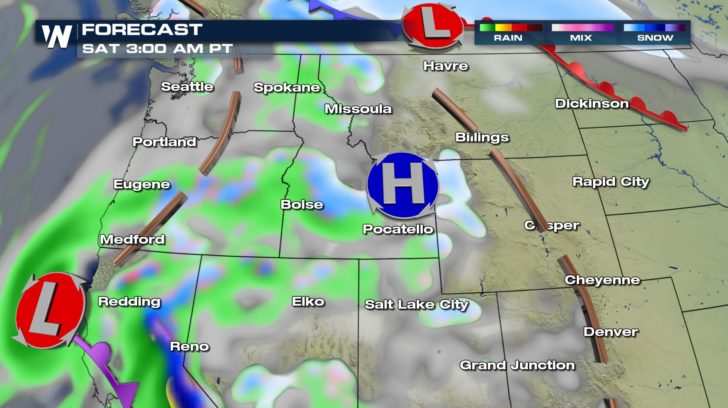 Make sure to enjoy the dry weather over the next 36 hours! Rain will be moving in starting Thursday evening. A cold front sweeping through the northwest will bring rain to the coast of Washington around 8 PM on Thursday. The rain starts to dive south to the coast of Oregon early Friday morning. As the moisture moves a little more inland and into the higher elevations, expect some snow to develop. The snow will become more widespread Saturday morning. This rain will also last into the weekend.
RAIN AND SNOW FORECAST
---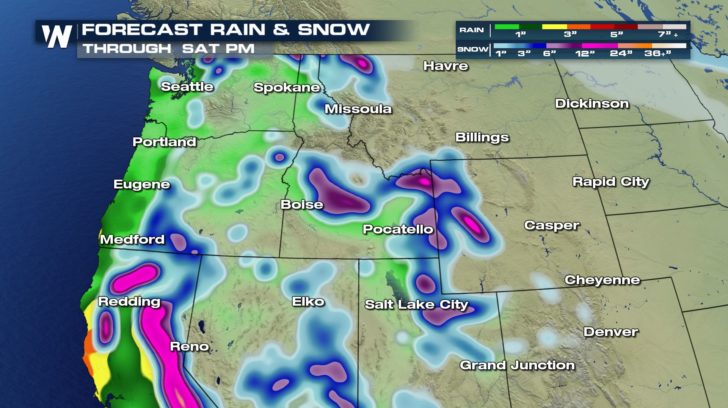 Rain is looking to range from 1 to 2 inches through Saturday night. Totals are most likely going to go up as the rain continues into the rest of the weekend. Snow totals will be anywhere from 1 to 12 inches.
A LOOK AHEAD
---