A solar storm is forecast to impact Earth Wednesday and Thursday, threatening power grids on the Earth's surface and satellite and spacecraft operations in space. According to the
Space Weather Prediction Center
, based in Boulder, Colorado, a G1, or minor, geomagnetic storm watch is in effect through Thursday, primarily for areas 60 degrees latitude pole ward, meaning that weak fluctuation in power grids, impacts to satellite and space craft operations, even impacts for migratory animals are possible.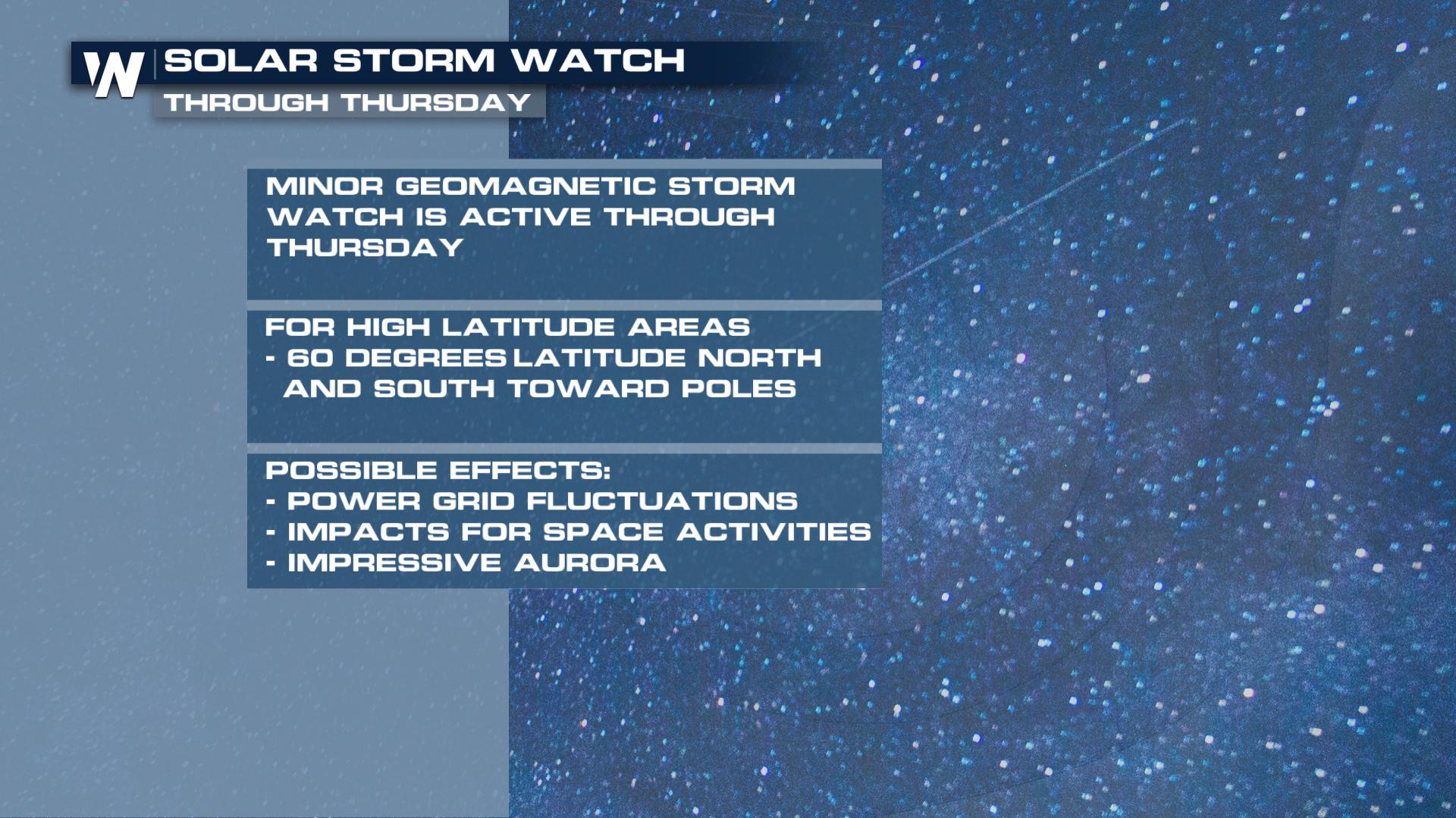 This storm could also produce an impressive aurora, which could be visible across the northern tier of the United States, for states like South Dakota, Minnesota, Wisconsin, Michigan and Maine.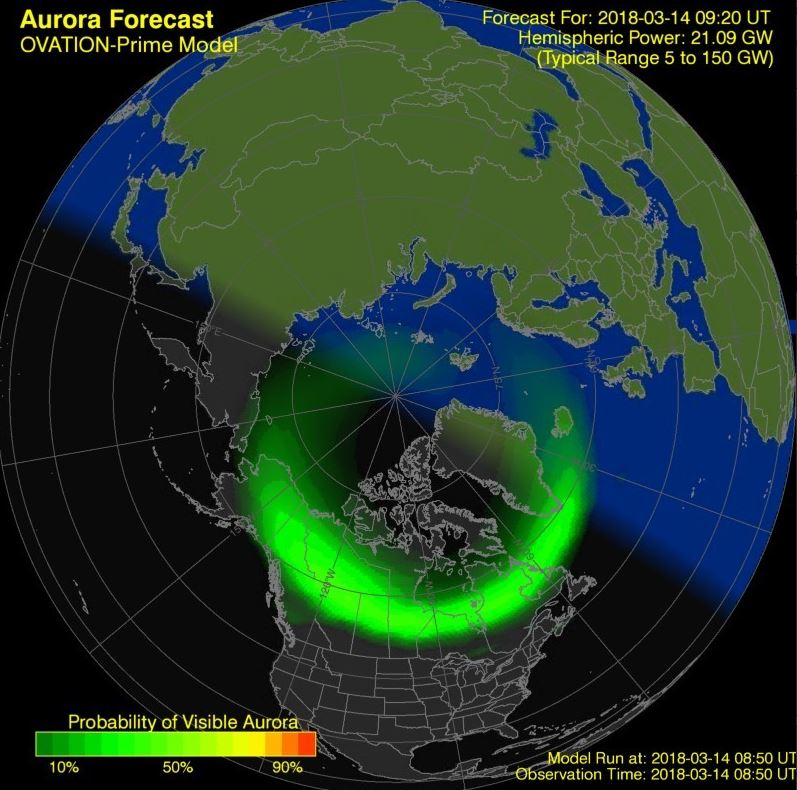 The forecast for the probability, or likelihood, of seeing the aurora early overnight Wednesday into Thursday morning. Source: Space Weather Prediction Center Best viewing of this aurora will likely be across the high plains of the United States as clear to mostly clear sky conditions are forecast for this region overnight Wednesday into Thursday morning.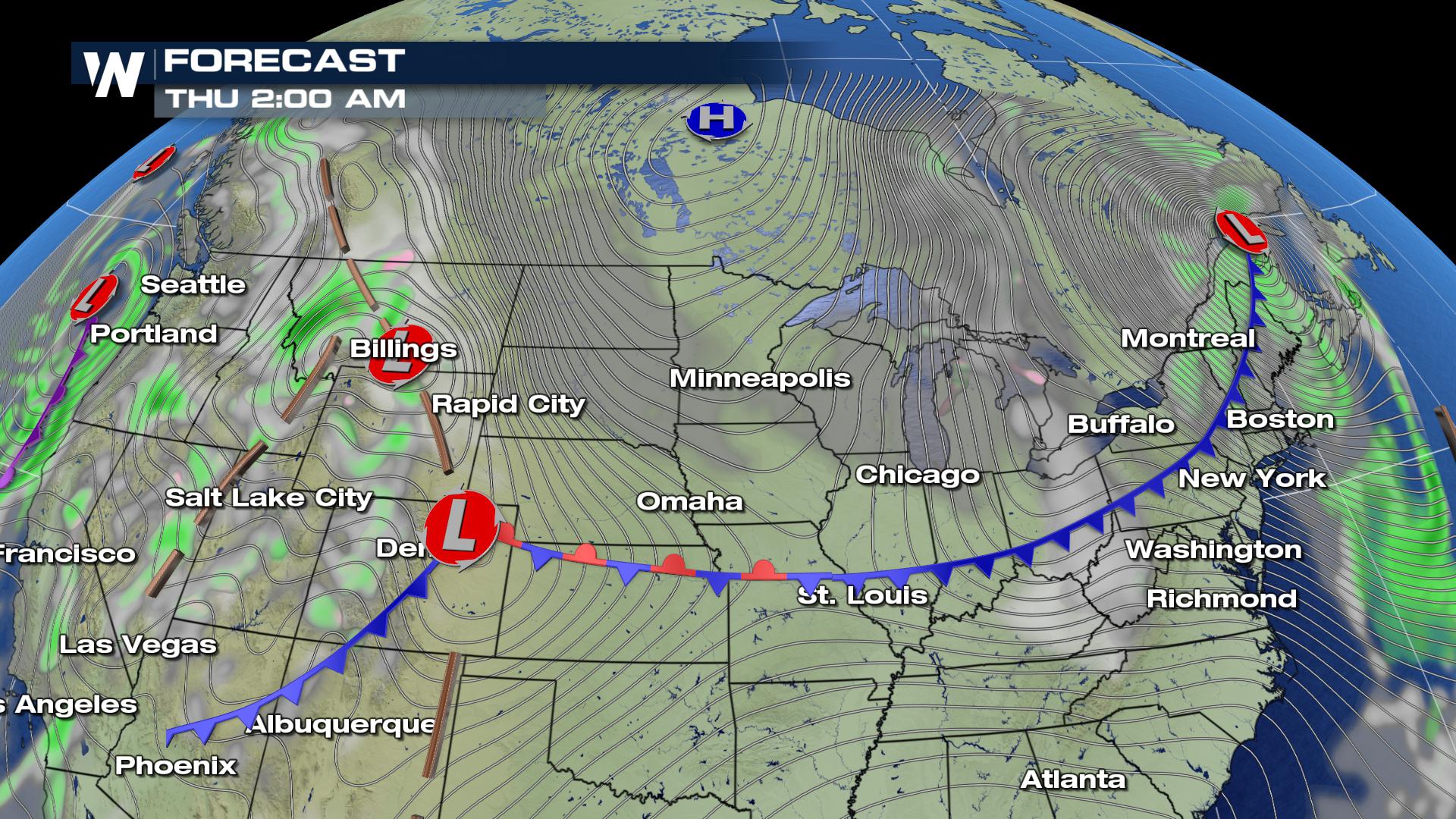 Forecast shows that clear to mostly clear sky conditions are expected across high plains to upper Midwest regions, improving chances of seeing aurora early Thursday. This storm comes at a time when another phenomenon is taking place - equinox cracks - which are cracks in the Earth's magnetic field that occur around same time of the solar equinoxes for spring and fall, every year. For WeatherNation, I am
Meteorologist Marcus Walter
.