Here we go again!  Severe thunderstorms return to the forecast early this week.  Tuesday looks to be the most active day; storms will fire up from the Gulf Coast to the Ohio Valley.  There is a risk of severe weather on Monday, however.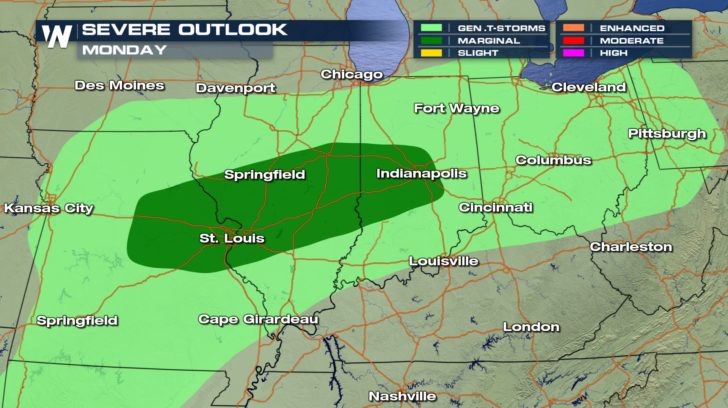 Along the Interstate 70 corridor from St. Louis to Indianapolis, the threat of large hail will be the primary concern Monday afternoon and evening.  As the cold front moves east, the better dynamics for severe weather will come together Tuesday.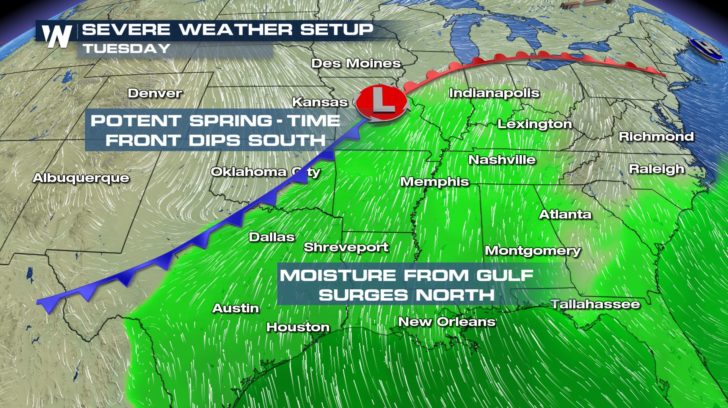 Plenty of moisture will be available thanks to the Gulf of Mexico.  Southerly surface winds and westerly upper-level winds may help thunderstorms rotate.  The atmosphere will be most unstable from East Texas through West Tennessee Tuesday afternoon.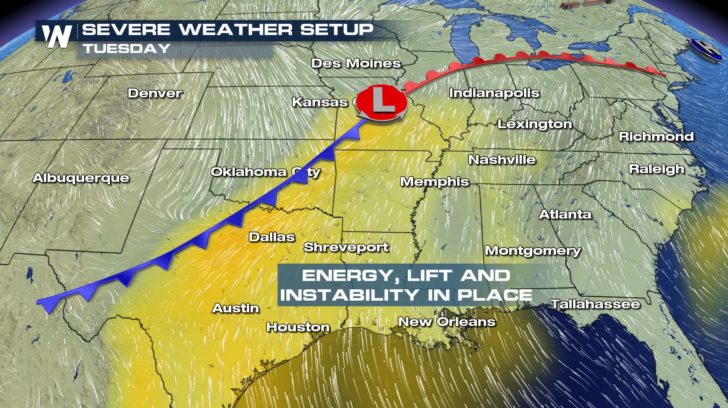 It's important to note that the chance for strong to severe thunderstorms exists everywhere along the cold front.  This includes cities like Houston, Memphis, and Cincinnati, among others.  Thunderstorms will contain large hail, damaging wind, and the risk of an isolated tornado or two.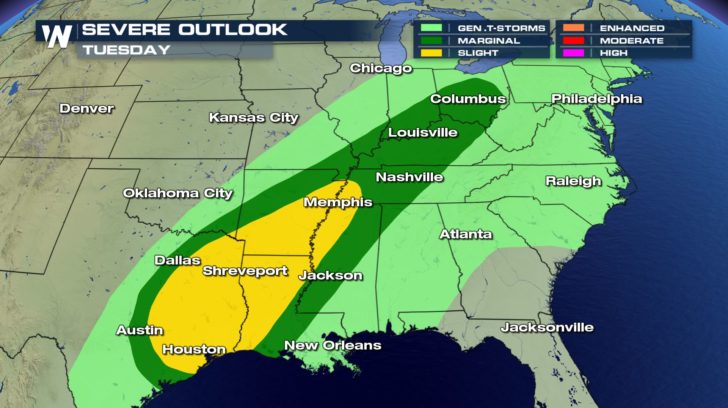 As the entire system moves toward the Atlantic Coast on Wednesday, strong storms will remain a possibility from the Mid-Atlantic to the Southeast.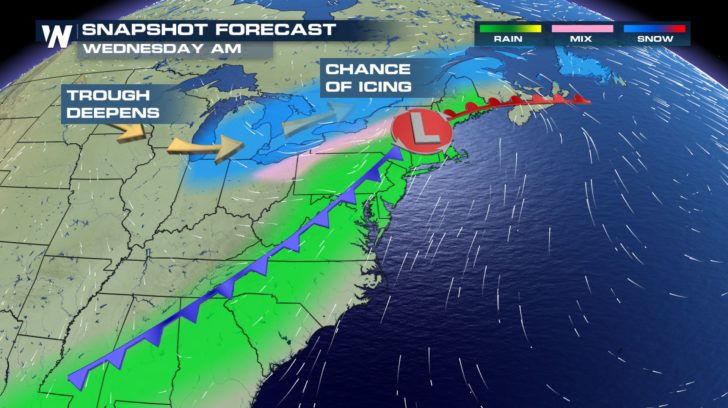 On the cold side of this storm, cities such as Minneapolis can expect
another winter wallop
.  Spring is most definitely a season of transition! -
Meteorologist Joe Astolfi