It's a wash, rinse, and repeat forecast (no pun intended) for the southern United States this weekend and this week. Additional rain showers and thunderstorms will continue to soak already-soggy areas across the northern Gulf Coast states.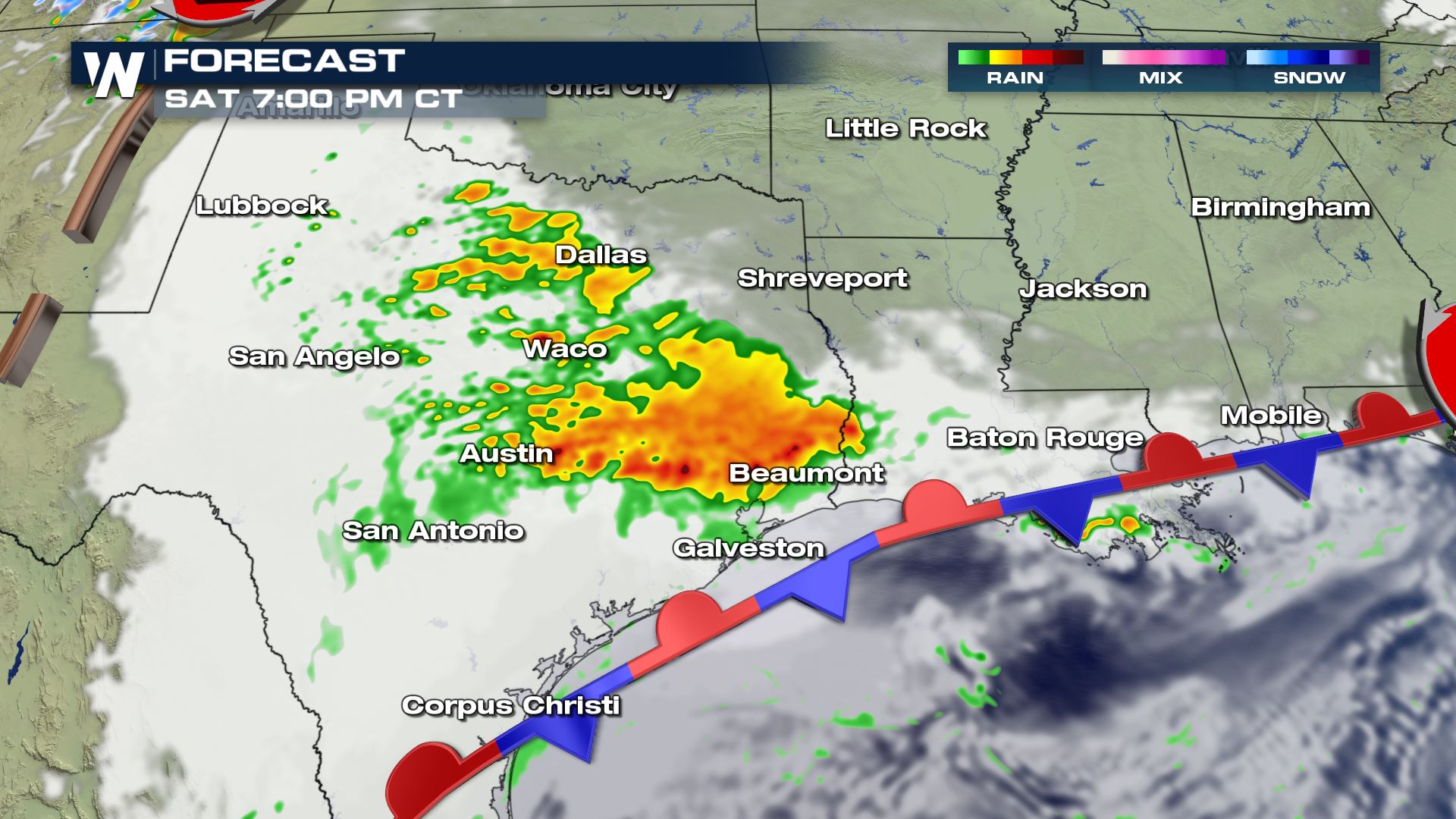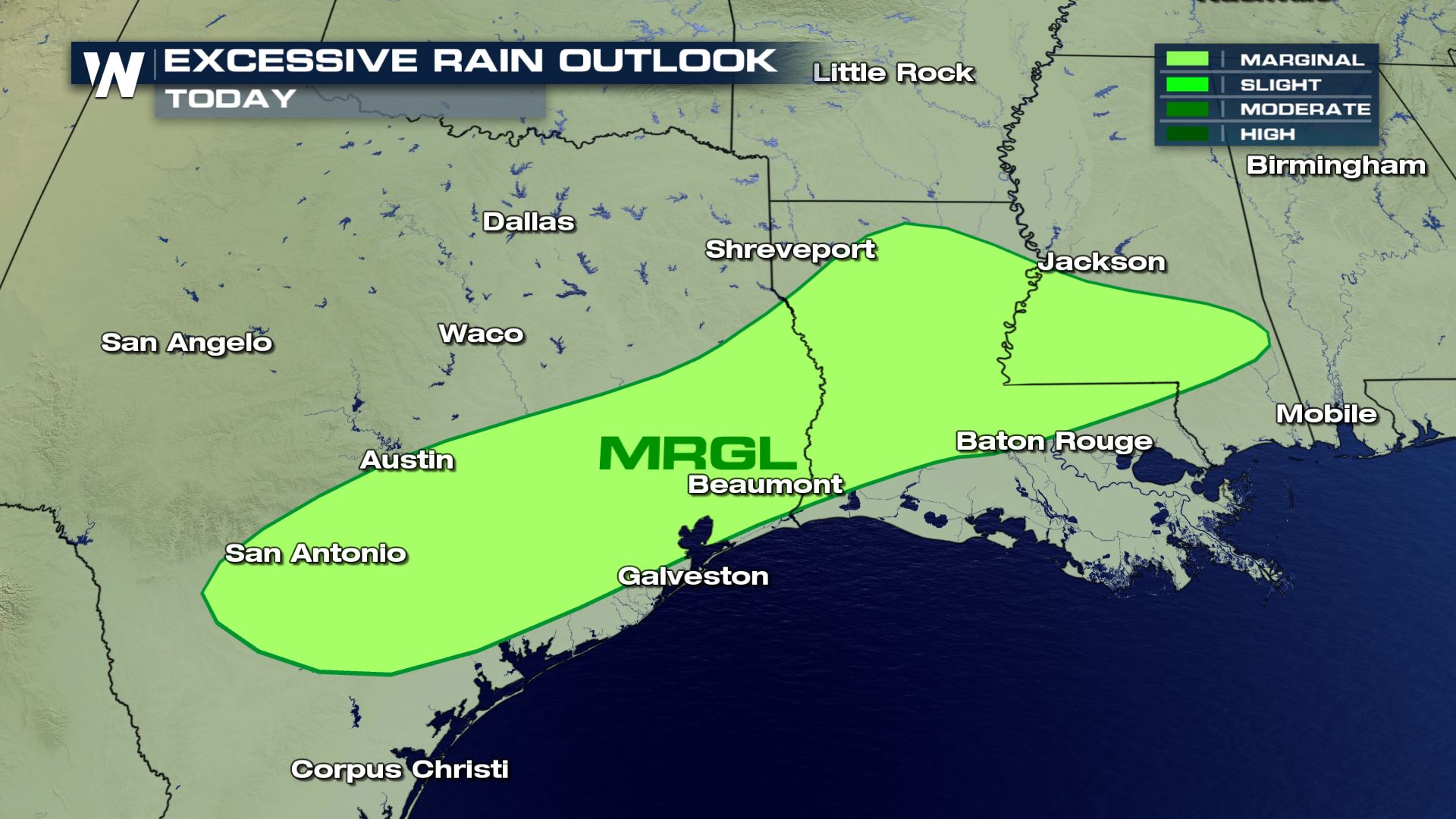 Starting with Saturday, March 21 scattered thunderstorms will pop up across much of central and eastern Texas. These thunderstorms should not get to severe levels across the entire area, but a couple of the storms here and there could certainly get on the strong side. The showers and storms will move to the northeast entering Oklahoma, Arkansas, Louisiana and Mississippi Saturday night and through Sunday morning.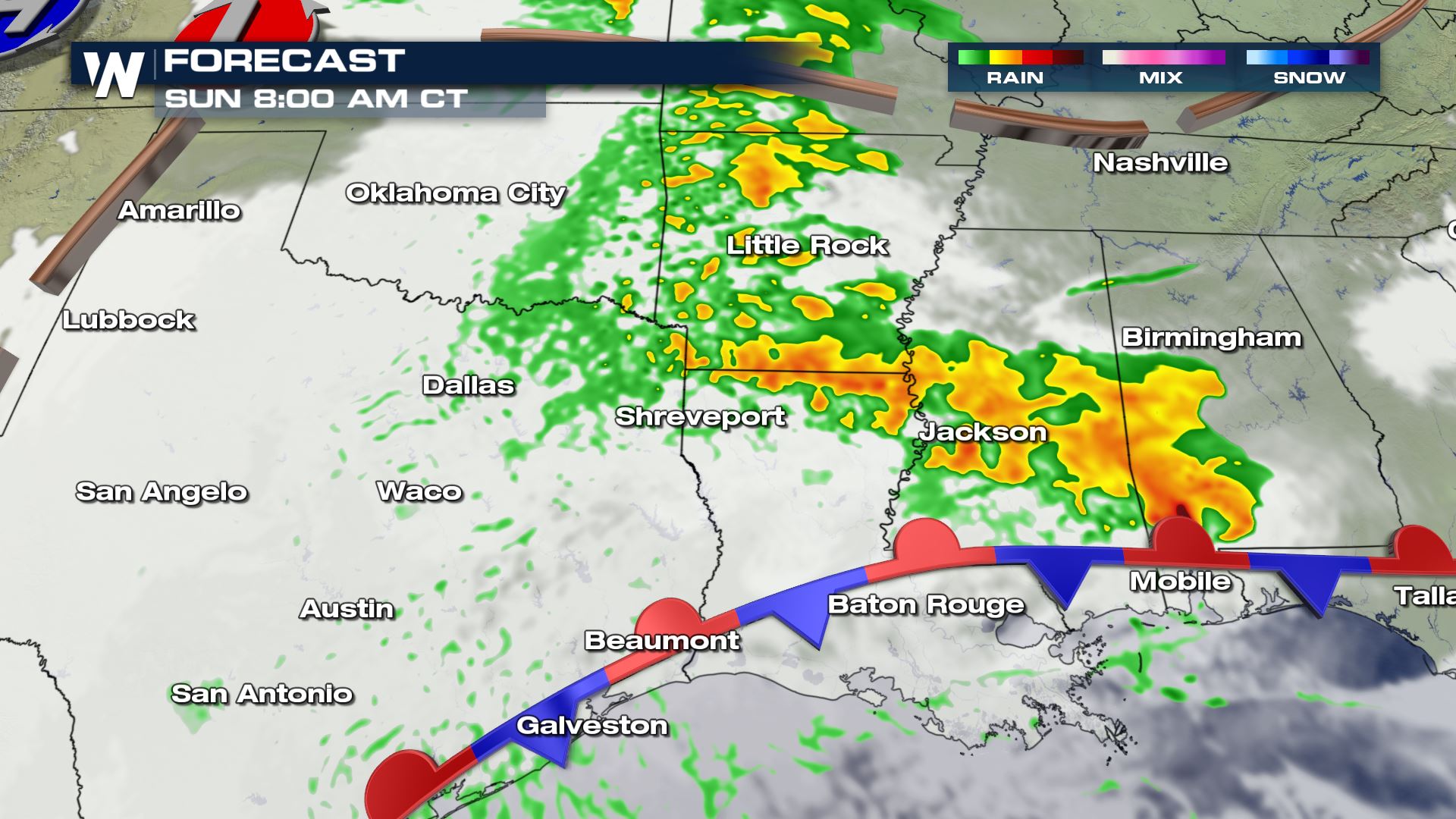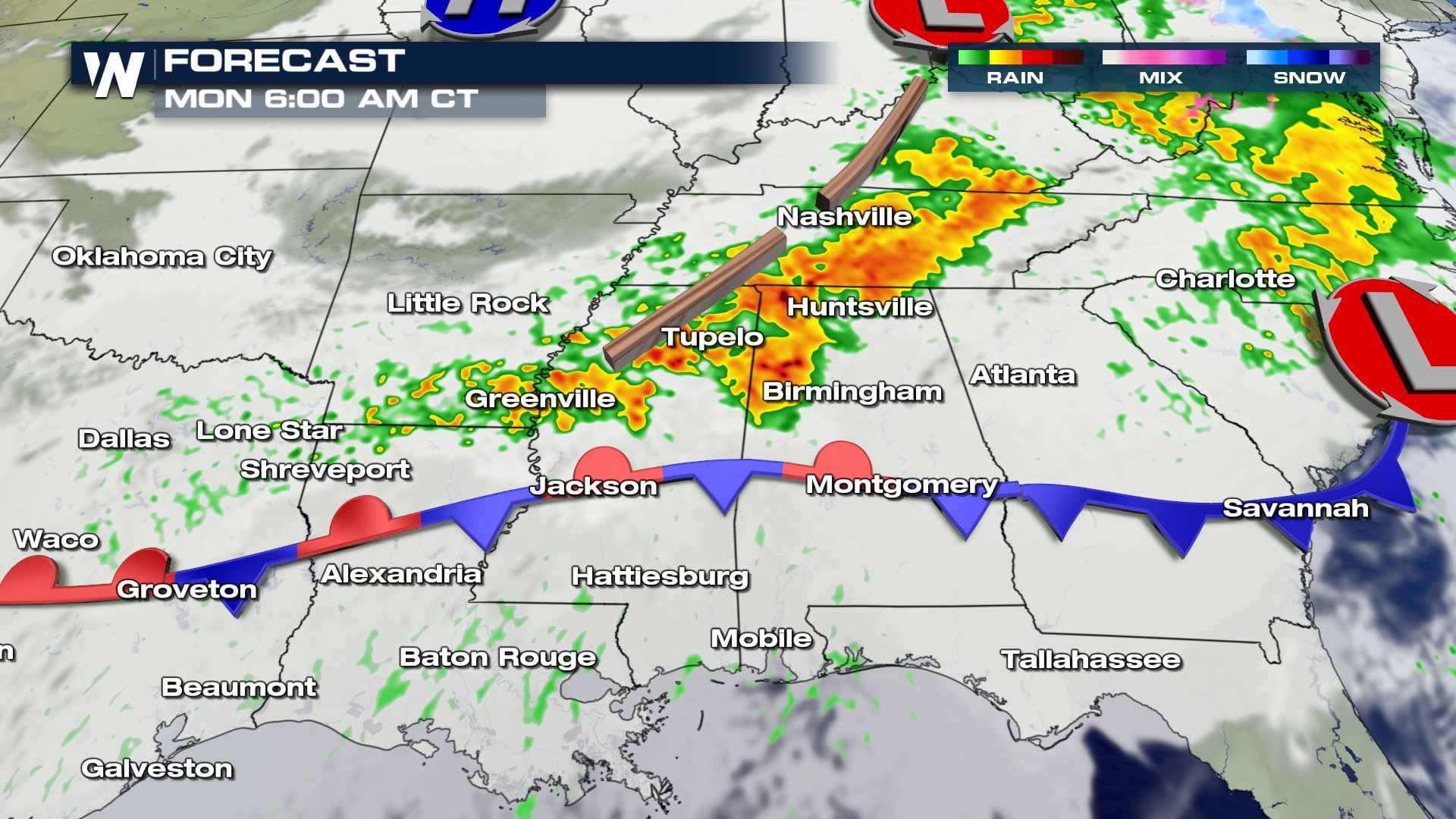 The severe weather risk ramps up a category to "Marginal" on Sunday, which means more of the thunderstorms will exhibit severe characteristics such as damaging wind gusts, small hailstones and flooding. These severe thunderstorms will be most likely Sunday morning across southeast Texas, Louisiana, Mississippi, and Alabama.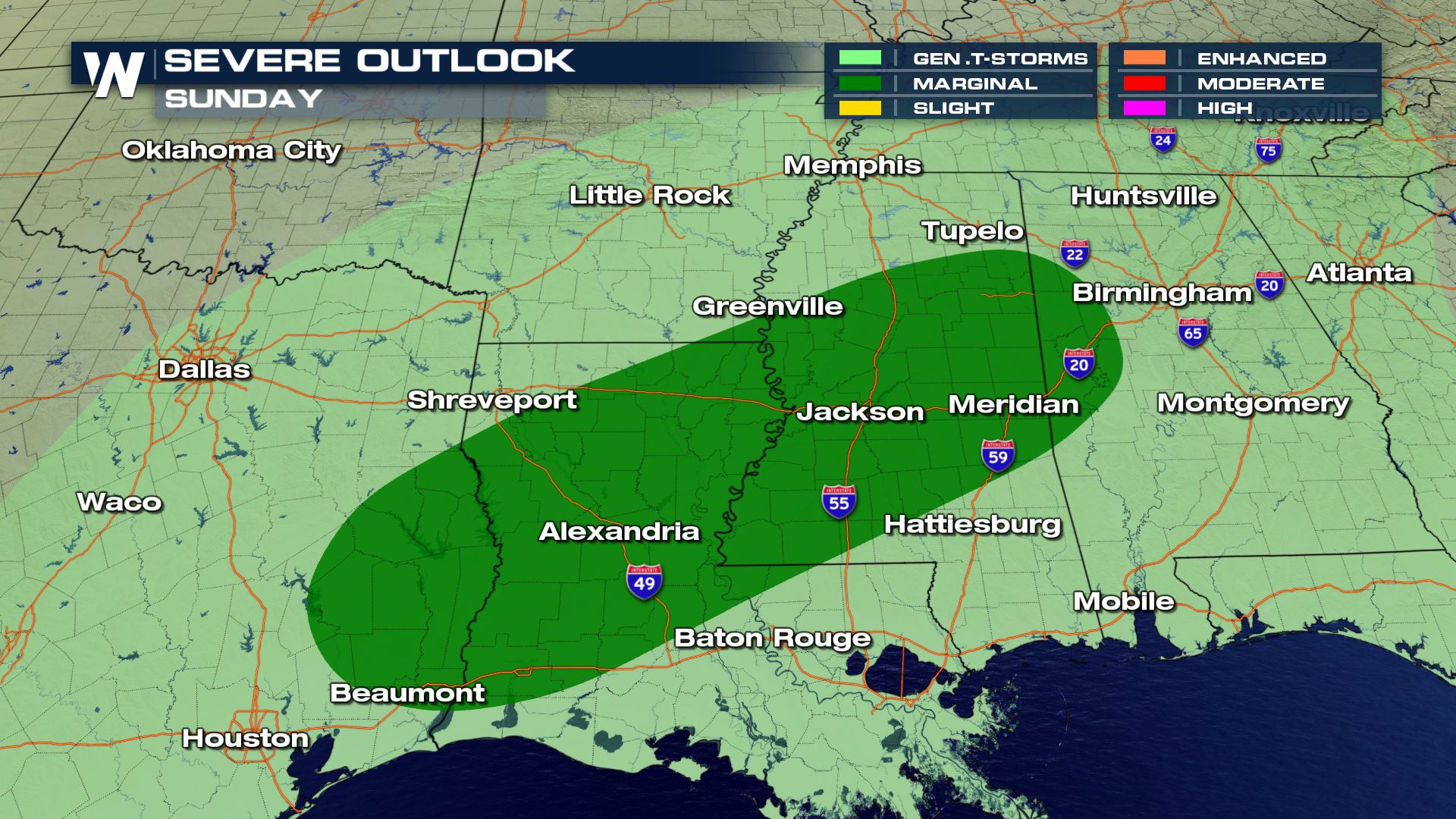 One batch of rain and a few embedded thunderstorms will move into Georgia and the Carolinas on Sunday while weakening just a tad. Meanwhile an additional batch of rain and thunderstorms will develop right behind it, this time traveling slightly farther north through Tennessee and the mid-Atlantic Sunday night into Monday.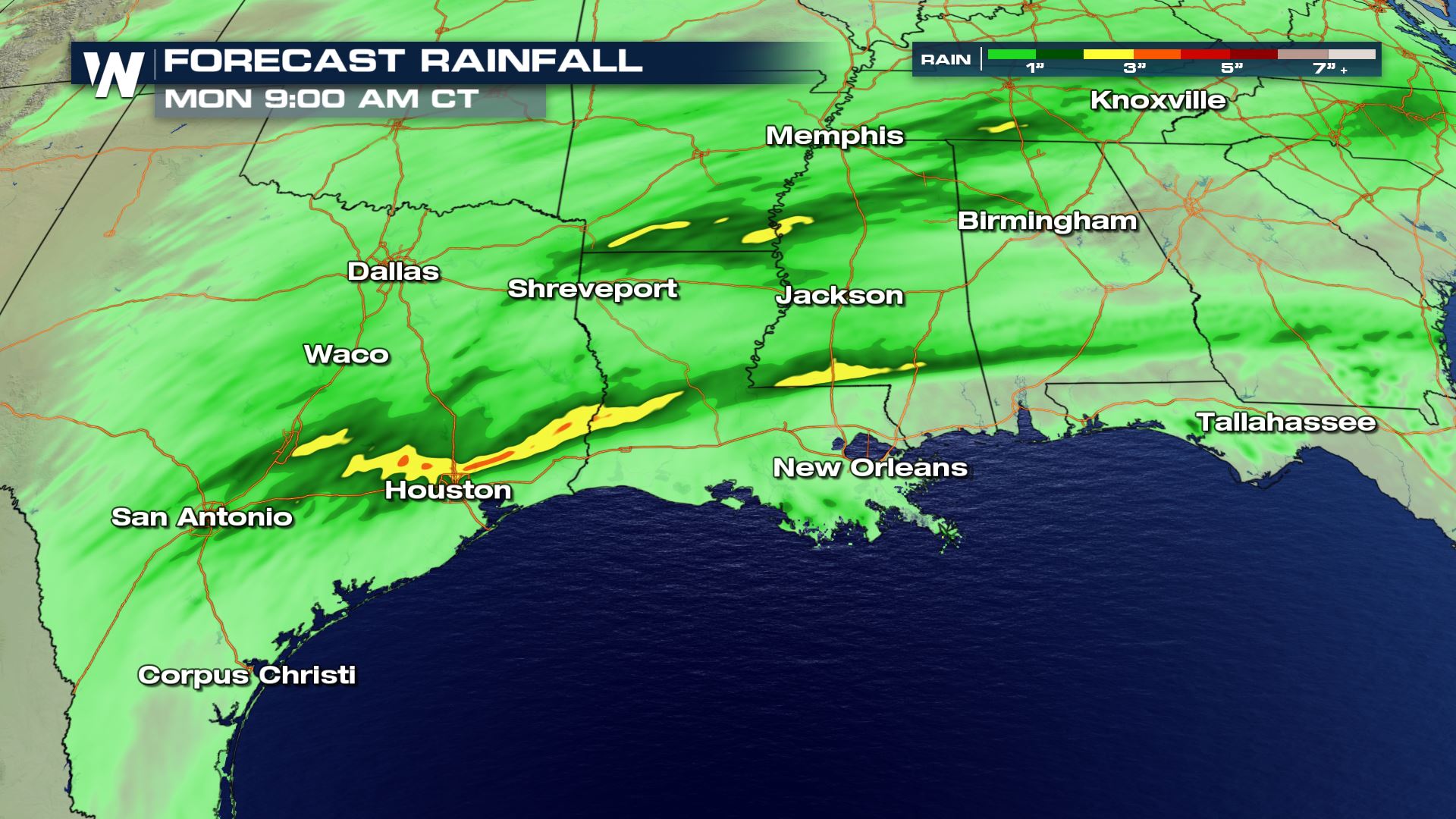 Overall, parts of the South and Southeast will be subject to one to three inches of rainfall between Saturday and Monday. This could lead to additional low-lying flooding (temporary) and keep river flooding (longer-term) going for additional days. Avoid floodwaters at all costs! Remember Turn Around, Don't Drown! When you encounter the high water, stay away due to the dangers within.