With spring break in full swing we want to give you the heads up to watch out for rip currents at the beach. The risk for rip currents will be higher this week due to a strong oceanic storm. We'll get into those details in just a few moments. First, what is a rip current exactly?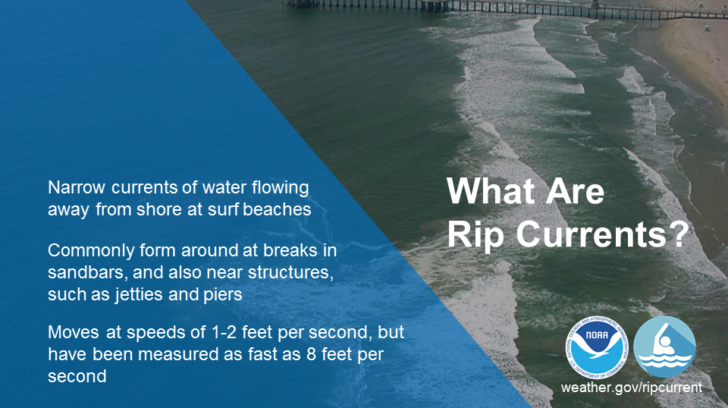 Courtesy NOAA/NWS Note: When you arrive at the beach, observe the water conditions; the size and strength of the waves and most importantly, signs of the rip current as noted above. It's best to swim with a friend or group and also in sight of a lifeguard.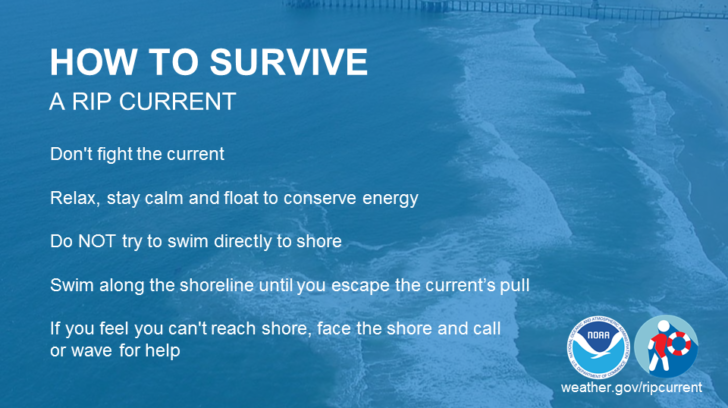 Courtesy NOAA/NWS It may be tough to think about this but if you do ever get caught in a rip current, stay calm and swim parallel to the shoreline to escape the current, then swim back to shore.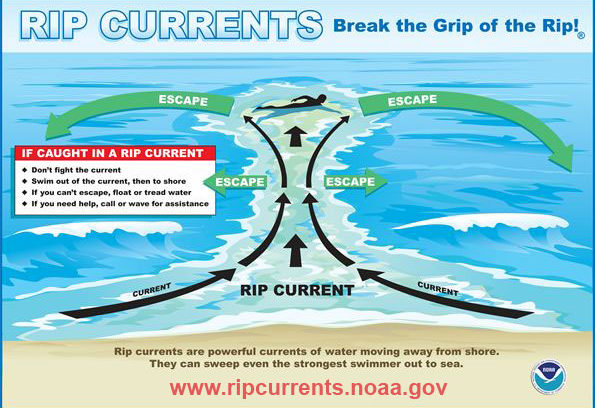 Courtesy NOAA/NWS We mentioned a strong low pressure center impacting some areas. This weather system will intensify in the western Atlantic Ocean kicking up winds, stirring up the water, and creating bigger ocean swells for many East coast areas. The strongest rip currents should occur Monday to Wednesday, however keep an eye on updated forecasts for the second half of the week.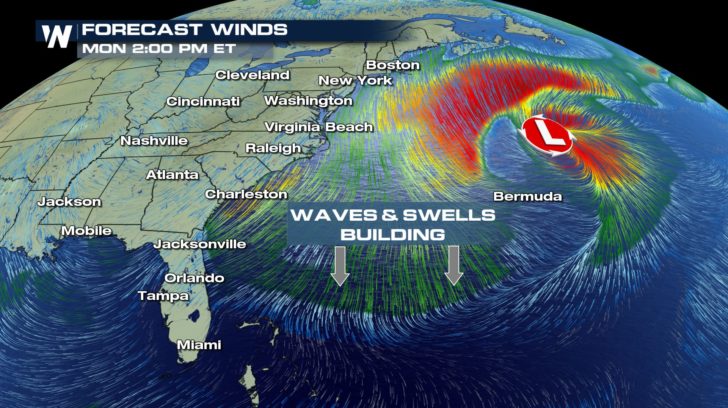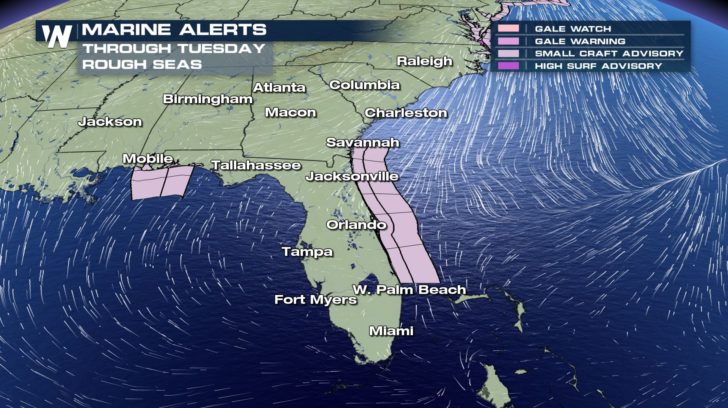 A small craft advisory means winds and waves will be a danger to those operating smaller boats, however usually translate to a more turbulent ocean and potentially stronger rip currents. Remember to stay safe this spring break! For WeatherNation, Meteorologist Steve Glazier