The next system to impact the Central and Eastern U.S. is moving through the Rockies right now!
The powerful low pressure system moved through Montana, Wyoming and the western Plains on Thursday, generating storms that produced gusty winds.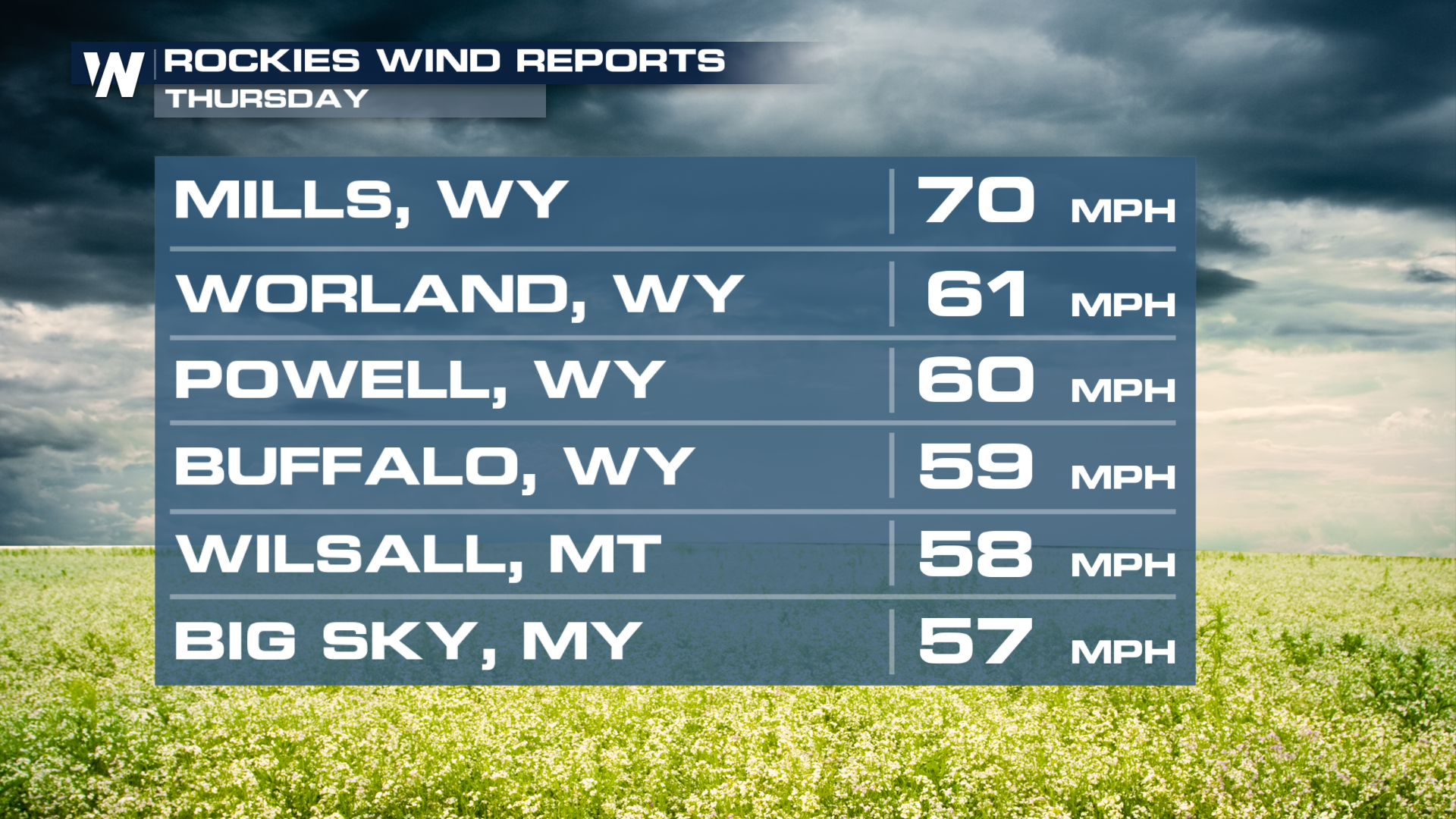 Now, the cold air follows. Winter alerts are in effect as this low pressure moves through the Rockies, primarily for spots above 7000 feet in elevation. This includes the foothills of Denver along with the Palmer Divide to the South. The city of Denver sits at about 5800' and while we may see flakes fly, it won't be enough for winter weather alerts to be issued. Gusty winds are expected too, which could make travel difficult along the I-25 corridor from Wyoming into Colorado.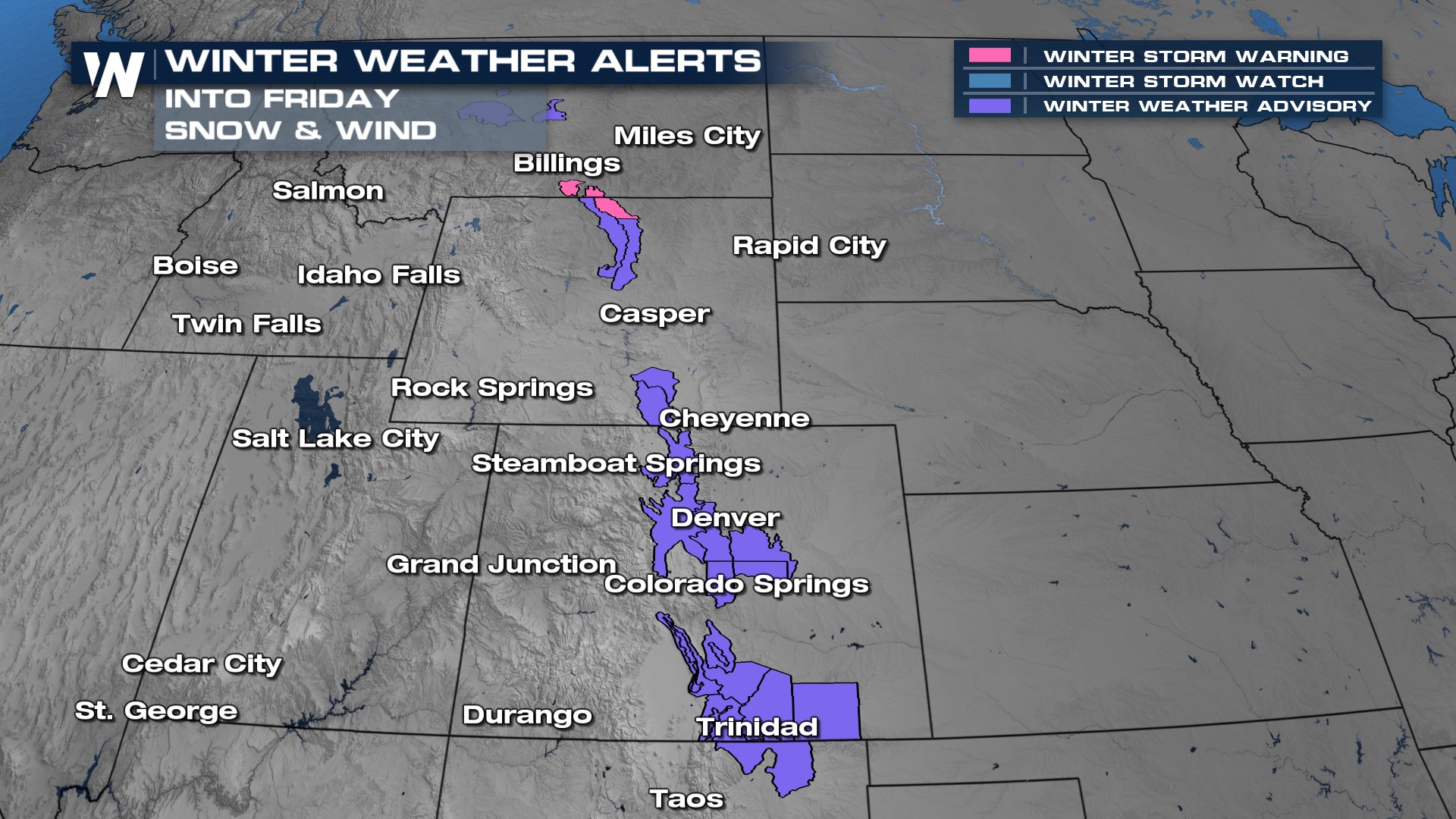 Rain will change over to snow overnight into Friday along the Front Range of the Rockies with heaviest snow in the higher elevations. Most of the activity tapers by Friday midday but a few lingering rain and snow showers continue through the afternoon hours.
An additional 3-6" will be possible in the mountains west of Denver. Upwards of an additional foot of snow will be possible in the higher elevations of the southern Sangre de Cristo and Wet Mountains, while several inches of snow will be expected in the lower elevations. The snow that does fall will likely be heavy, sticky snow due to the warm temperatures.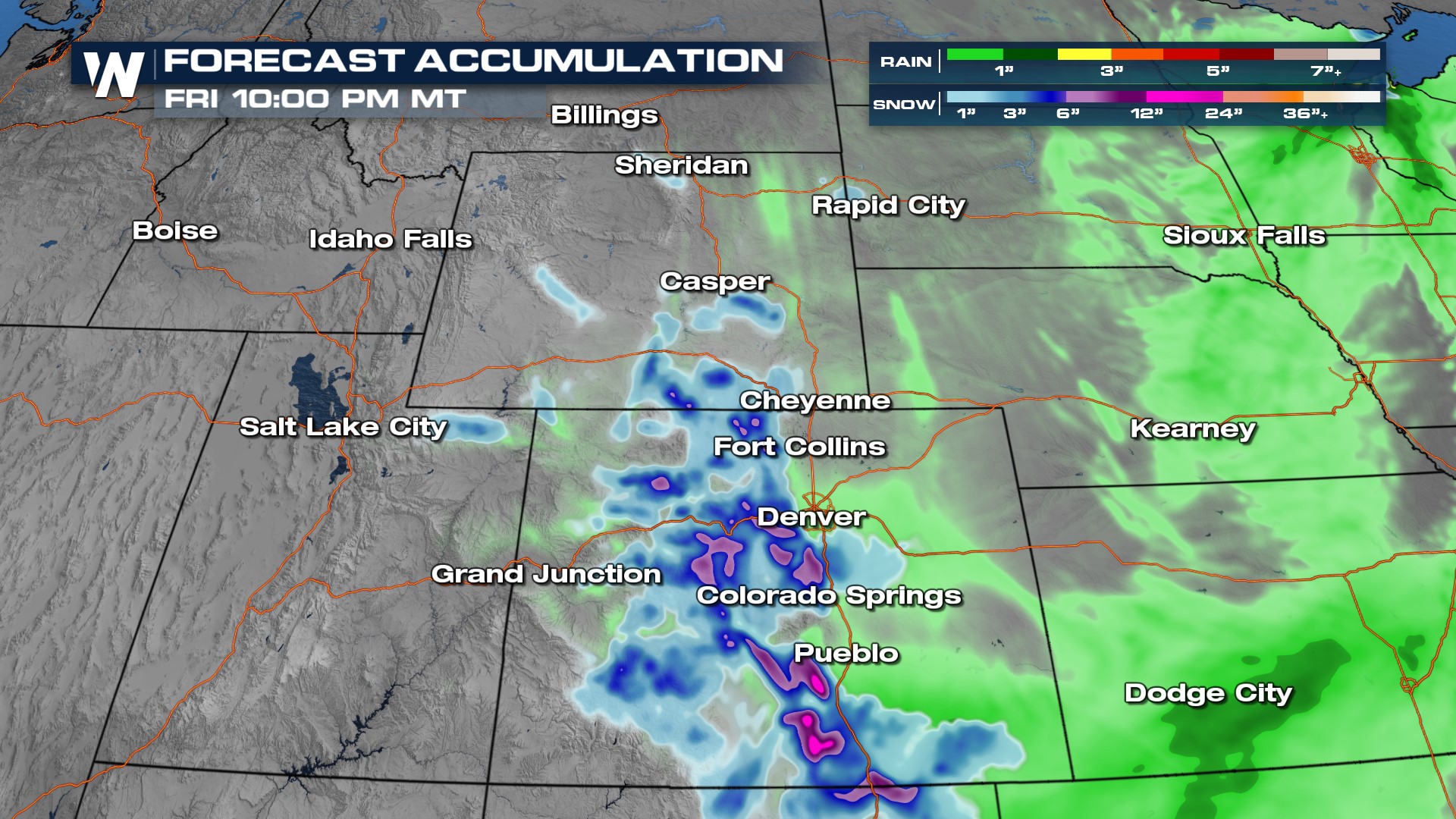 To get up-to-date information on this system, make sure to watch the Western regional forecast :50 past the hour on WeatherNation.