The Midwest is no stranger to heat and humidity but that muggy air is here a little earlier than most would like. Dew points across the Midwest have been sitting in the middle 70s this week. That's humidity you feel hit you as you walk out the door.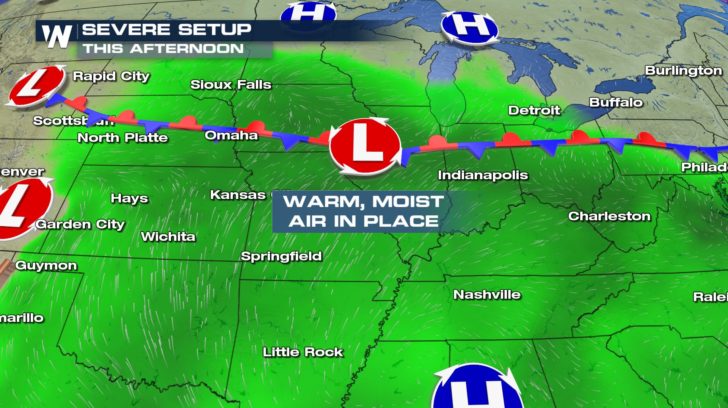 For the past few days, much of the Midwest have been under some sort of heat alert. You can read more about that
here
. Chicago finally saw some relief from the heat and humidity. The slow moving frontal boundary has moved south of the Windy City and dropped temperatures about 15 degrees.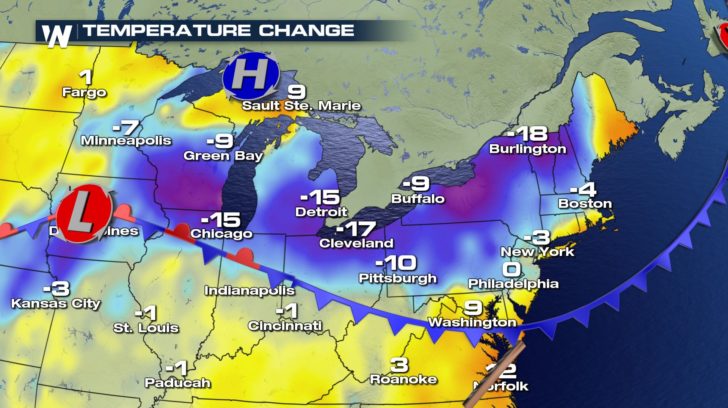 While some are getting a break from the heat, others are still sweltering. The ridge of high pressure that's been building the heat is moving east. Heat Advisories have been issued across the Eastern Seaboard for the Carolinas and southern Virginia.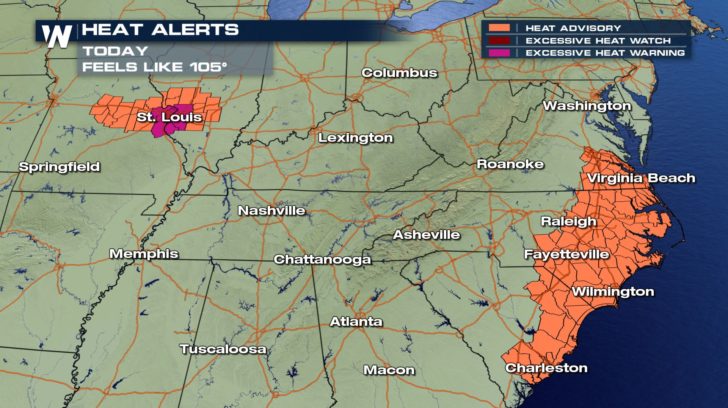 While northern Illinois might be feeling the relief, their neighbors down to the south have yet to break that heat. Heat Advisories are still in place across central Missouri and across the Mississippi into Illinois. Also, the St. Louis metro area is still under an Excessive Heat Warning.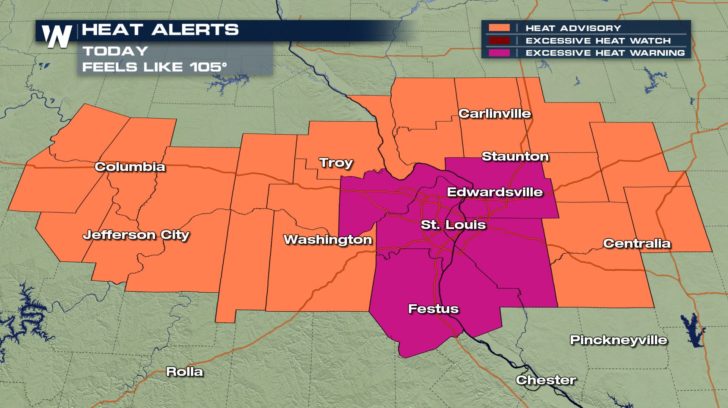 Areas beneath that stalled out front will still be climbing into the 90s today with heat indices in the upper 90s and lower 100s.  Be sure to check on neighbors and friends and take all the precautions to avoid heat related illnesses.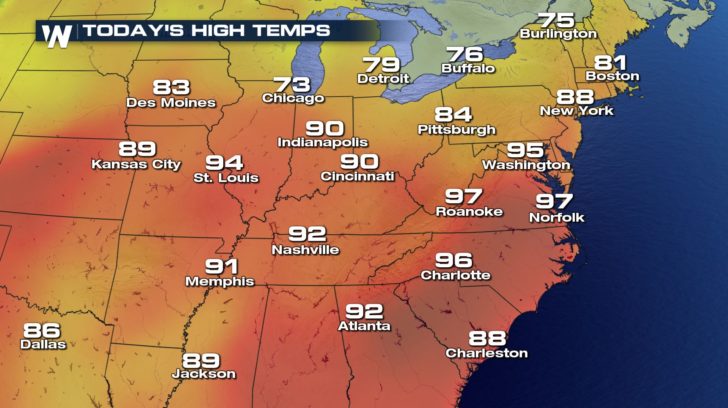 Don't worry St. Louis. You're time will come to cool off. It won't be as drastic as Chicago's BUT it temperatures will still return to more seasonal 80s.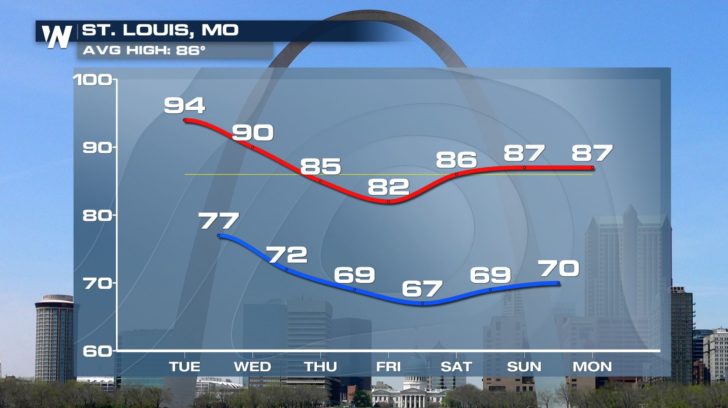 However, as any Missourian knows, the heat and humidity won't be gone for long. Enjoy that break and remember to stay safe and hydrated in the heat. For WeatherNation, Meteorologist/ St. Louis Native
Kate Mantych