The heavy rains, flash flooding, and mudslides in western North Carolina have prompted a State of Emergency.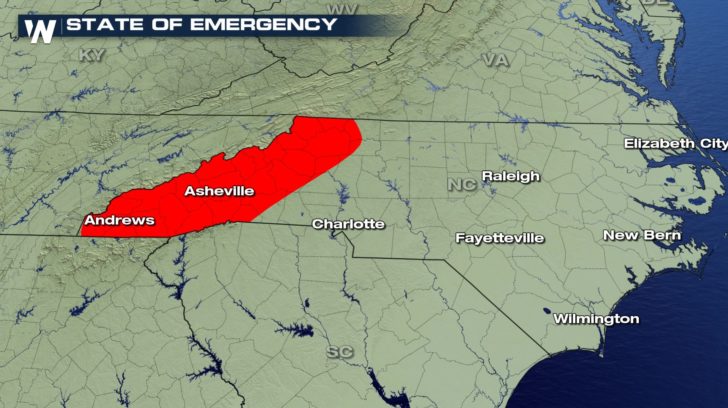 North Carolina Governor Roy Cooper declared the State of Emergency Wednesday to help coordinate storm response. Several inches of rain has fallen and more is in the forecast.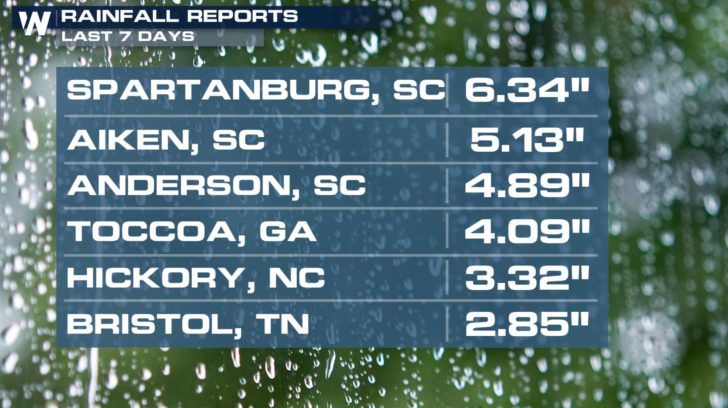 Seven-day rainfall totals ending Wednesday, May 30 The persistent wet weather has saturated the ground and caused mudslides in multiple communities, some of which triggered evacuations Tuesday.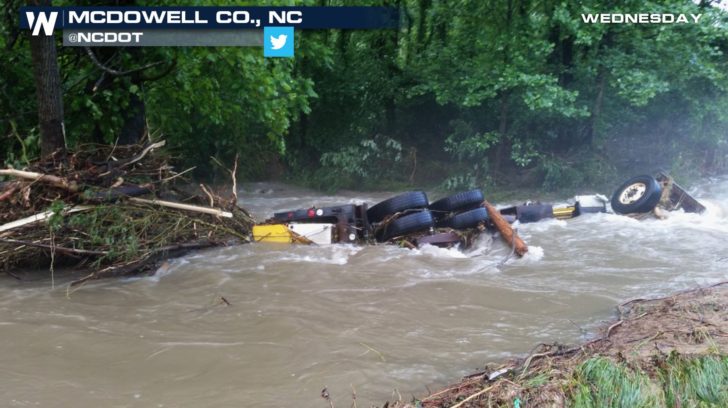 This 33,000-pound truck was swept 1,000 feet from a mudslide and flash flooding in North Carolina. Courtesy NCDOT
Related Story: Wilmington, NC breaks all-time May rainfall record
Officials are closely monitoring river levels and the stability of mountain slopes and dams.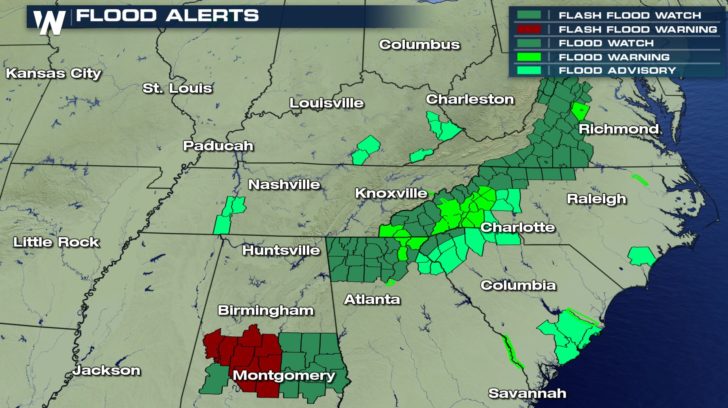 Multiple types of flood alerts continue Wednesday afternoon, May 30 North Carolina officials are watching the following lake dams most closely:
Lake Lure
Lake Tahoma
Lake Tuxedo
North Fork Lake
An additional one to two inches of rainfall is forecast for parts of the state through the end of the week.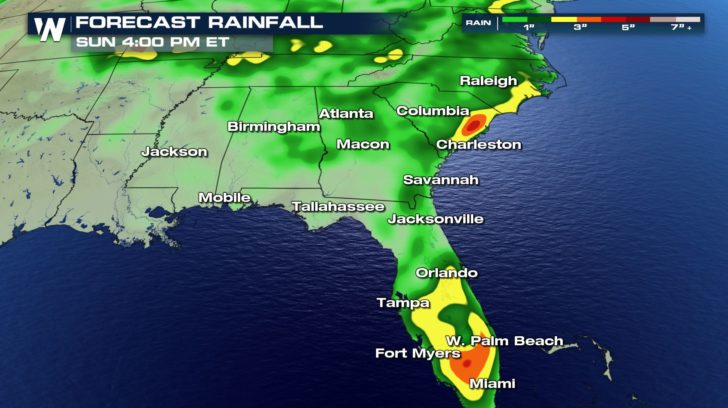 Rainfall forecast Wednesday to Sunday, May 30 to June 3 You can stay up to date with the very latest about the flooding, evacuations, road closures, etc. by finding @NC Emergency Management on social media, going to
www.readync.org
or downloading the ReadyNC App. For WeatherNation, Meteorologist Steve Glazier