https://youtu.be/c8OJHIxFcEo The heat is on, and during some of REthe hottest days of summer also comes lots of outdoor activities such as your kids softball game, summer concert series, and even NFL Training Camp. Whether you're a spectator or an athlete, it is crucial to make sure you are taking the right steps to stay safe. First, make sure you always know what the heat index is. The higher it goes, the more likely heat related illnesses will become like heat exhaustion and heat stroke.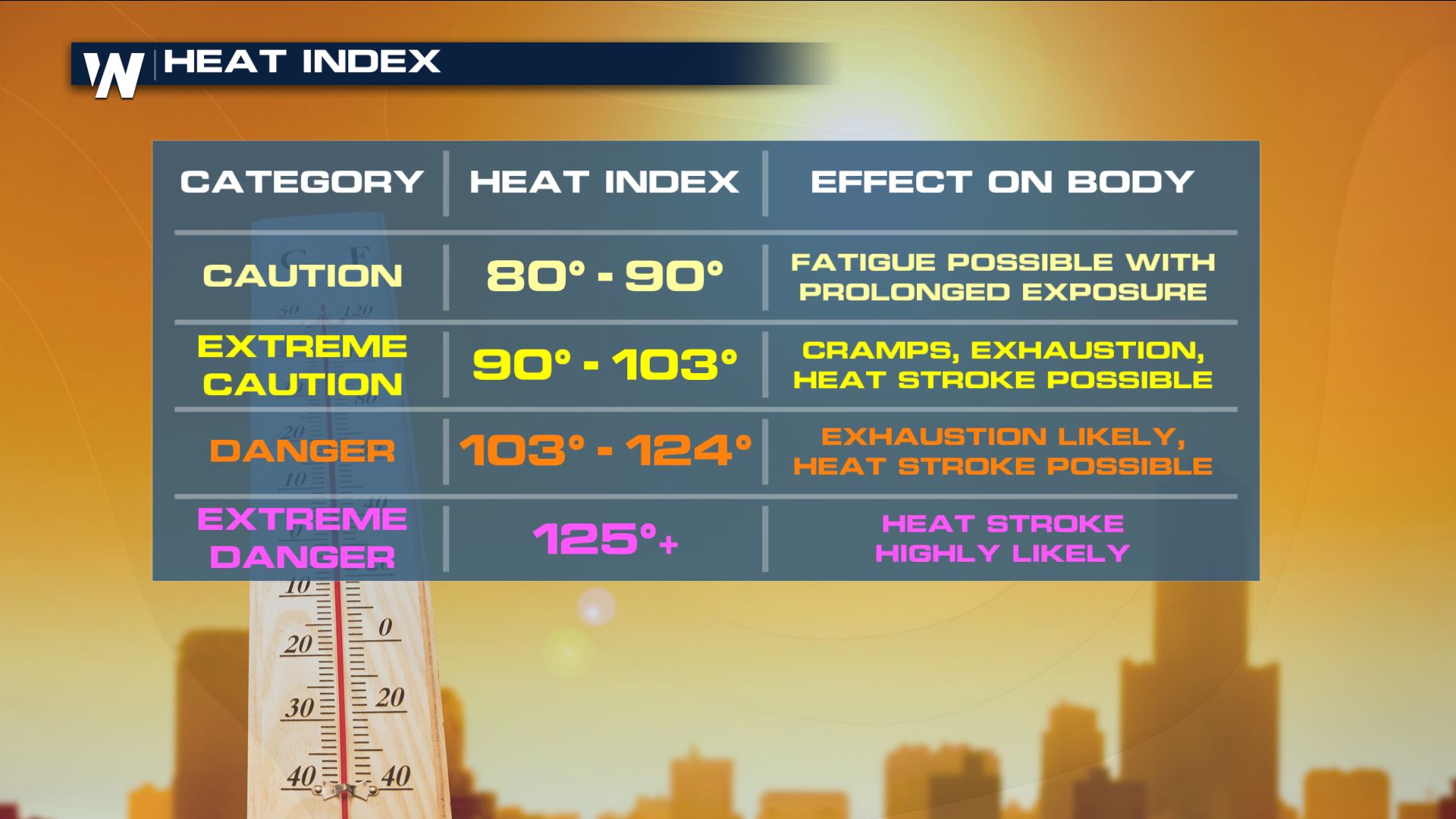 If you find yourself at an outdoor event with heat illness symptoms coming on, make sure you are listening to your body and take care of yourself. Ways to prevent this from happening include staying hydrated, taking plenty of breaks in the shade or indoors, and also wearing light colored and loose fitting clothes.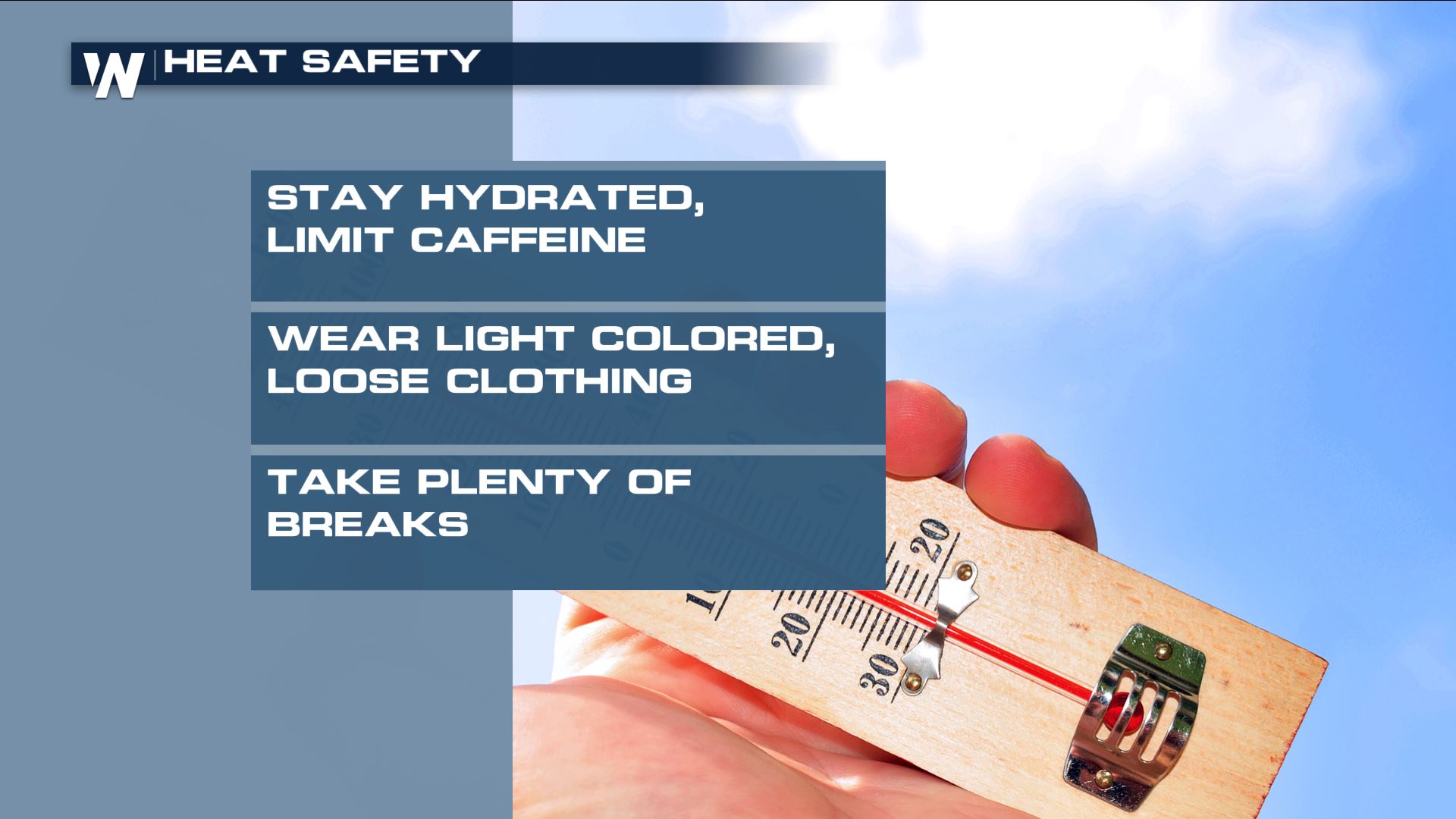 Here's a checklist of what to make sure you have for any outdoor activity this summer: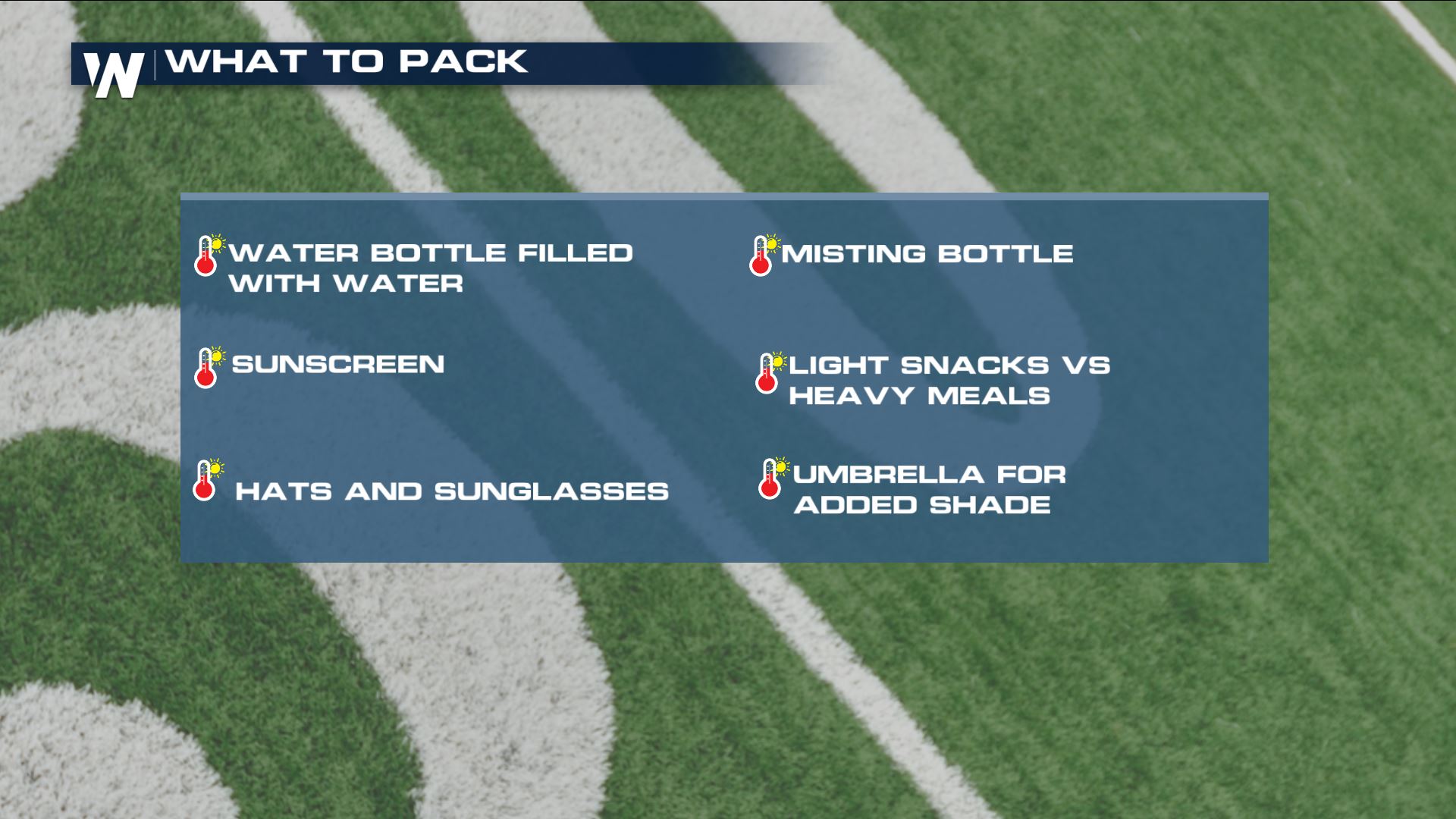 READ MORE: Excessive Heat Returns to the West
Stay safe, and have a fun summer no matter where you are and what you do under the sun.