New York
National Guard Deployment Doubles to 400; Strike Force Will Conduct Welfare Checks in Dutchess, Putnam, Sullivan, Orange and Westchester Counties

Travel Advisory in Effect for All Areas East of I-81

Tractor Trailers Banned on New York State Thruway from Exit 36 in Syracuse to the New York City Line

Other Tractor Trailer Restrictions Include Portions of I-88, I-84, I-81, I-684 and Route 17

I-81 Open to Tractor Trailer Traffic, Ban Remains for Empty Trailers and Tandems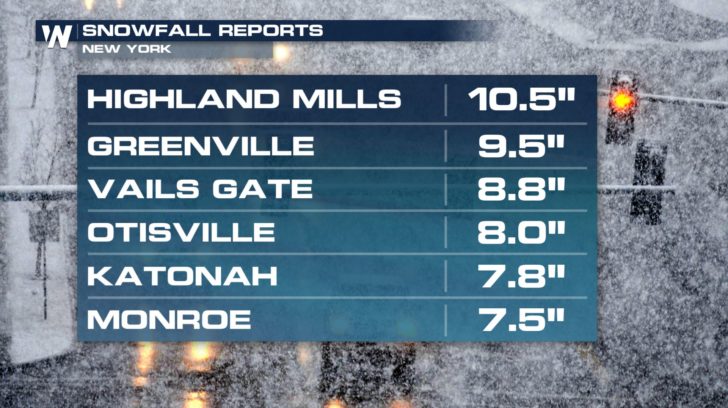 Connecticut
Governor Dannel P. Malloy announced that all nonessential state employees will be sent home early in staggered phases of 15-minute intervals beginning at 12:00 p.m. today – Wednesday, March 7, 2018 – in order to better manage the evening commute given the significant winter weather conditions that are forecast to impact the state this afternoon.
Releases are being staggered within agencies in order to mitigate traffic issues and minimize bottlenecks. Agency heads being required to stagger the releases are being contacted directly with instructions. State employees will receive instructions on their specifically designated release time from their agency heads.
In addition, nonessential, second-shift state employees should not report to work this evening.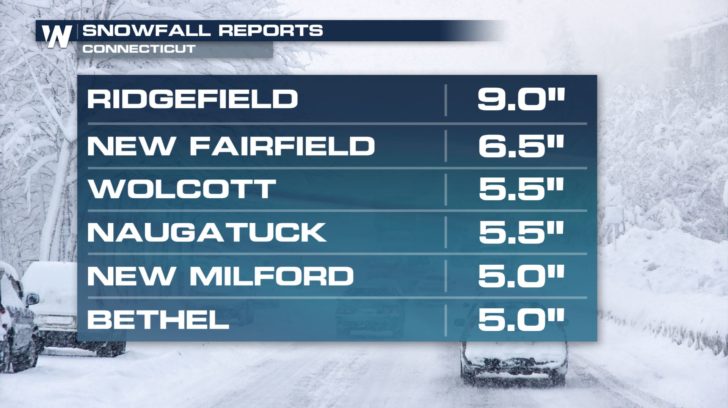 Yes, another storm is moving through the Northeast region and it is expected to bring heavy snow and strong winds. With the strong winds, power outages are expected across the region. https://www.facebook.com/WeatherNation/videos/10156314154794874/ Even before Wednesday's storm,
tens of thousands were still without power
from the last Nor'easter. Winter Storm Warnings have been issued throughout the Northeast.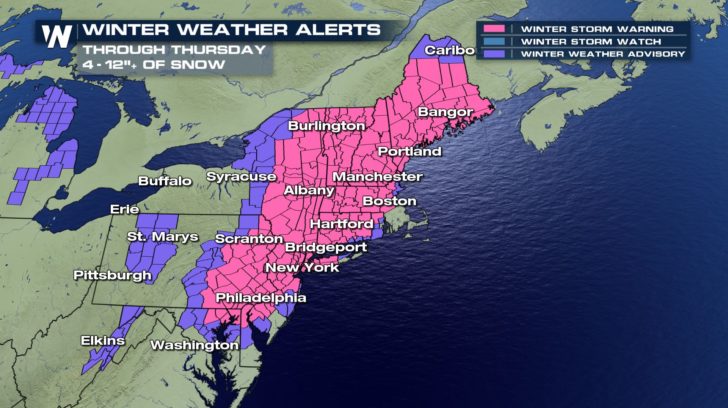 Locations within these winter weather alerts could see four to 12 inches of snow, with some locations even seeing more than that.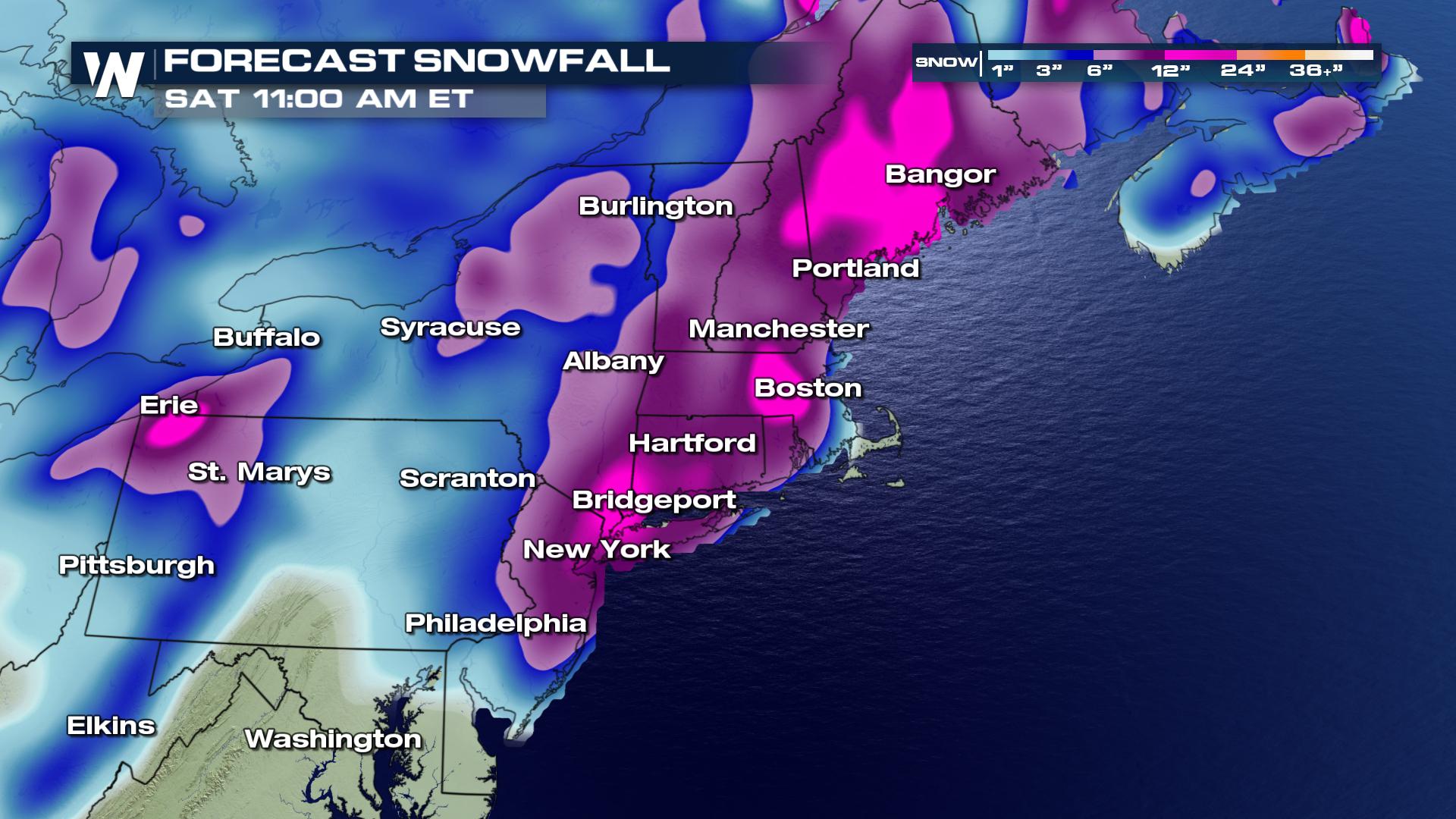 WeatherNation's snow forecast through Saturday, with most This is a look of the snow accumulation through Saturday. As of 11 a.m. Wednesday morning, snowfall several inches of snow was already reported in Pennsylvania. https://twitter.com/WeatherNation/status/971417721102454785 New York City Mayor Bill de Blasio warned residents Wednesday of the impact the storm will have on the commute. https://twitter.com/WeatherNation/status/971430854021988352 Throughout the Northeast, airlines have cancelled and delayed hundreds of flights.  Even Amtrak is expecting a disruption in rail service on Wednesday. State of Emergencies were declared Tuesday ahead of the storm. https://media.weathernationtv.com/news/state-emergency-declared-ahead-noreaster/ Continue to stay with WeatherNation as we will have live coverage of this Nor'easter.