A low pressure system coming out of the Gulf of Mexico will bring the chance for severe storms across the Southeast.  This is the same low pressure system that has produced snow along the Mississippi River and southern Plains. There is a substantial amount of energy associated with the system to create severe weather, including a risk for tornadoes.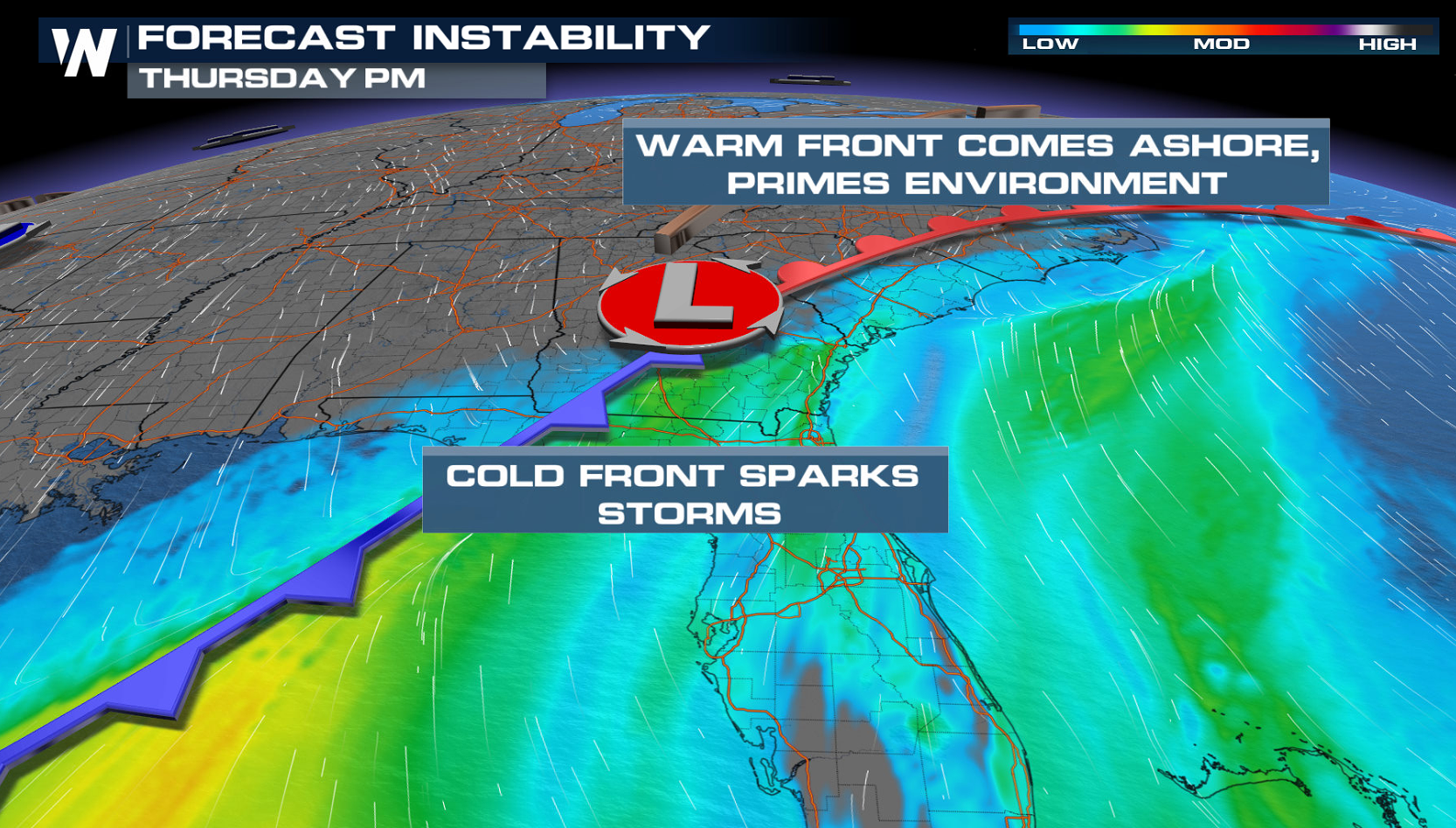 Severe Outlook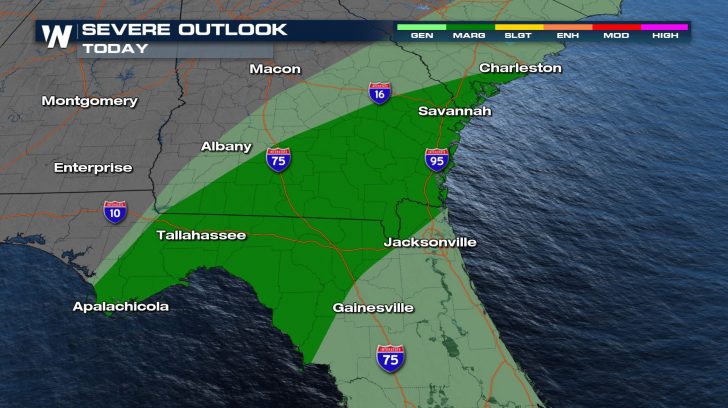 Severe weather is possible from Florida's Big Bend through southern Georgia to the coast of South Carolina near Charleston. The risk areas have been issued by the Storm Prediction Center and are highlighting the potential for tornadoes, damaging wind, and hail.
Severe Risks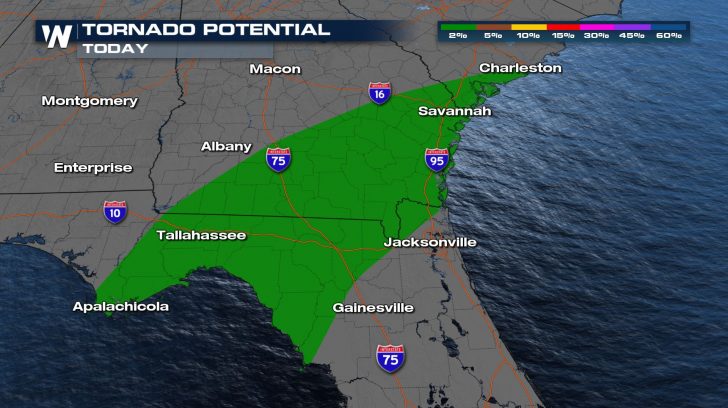 There is a 2% risk of tornadoes from Florida to South Carolina. If you live in any of these areas, you will want to have a severe weather plan in place.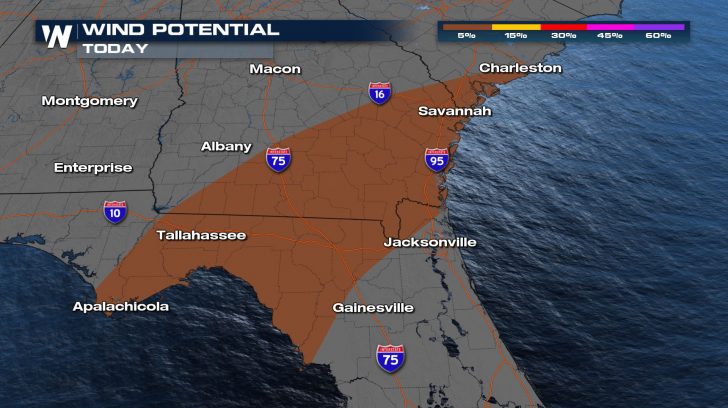 The cold front could be bringing winds in excess of 58 mph with gusts much stronger. This will lead to the possibility of localize tree damage and power outages with the intense wind gusts.
Forecast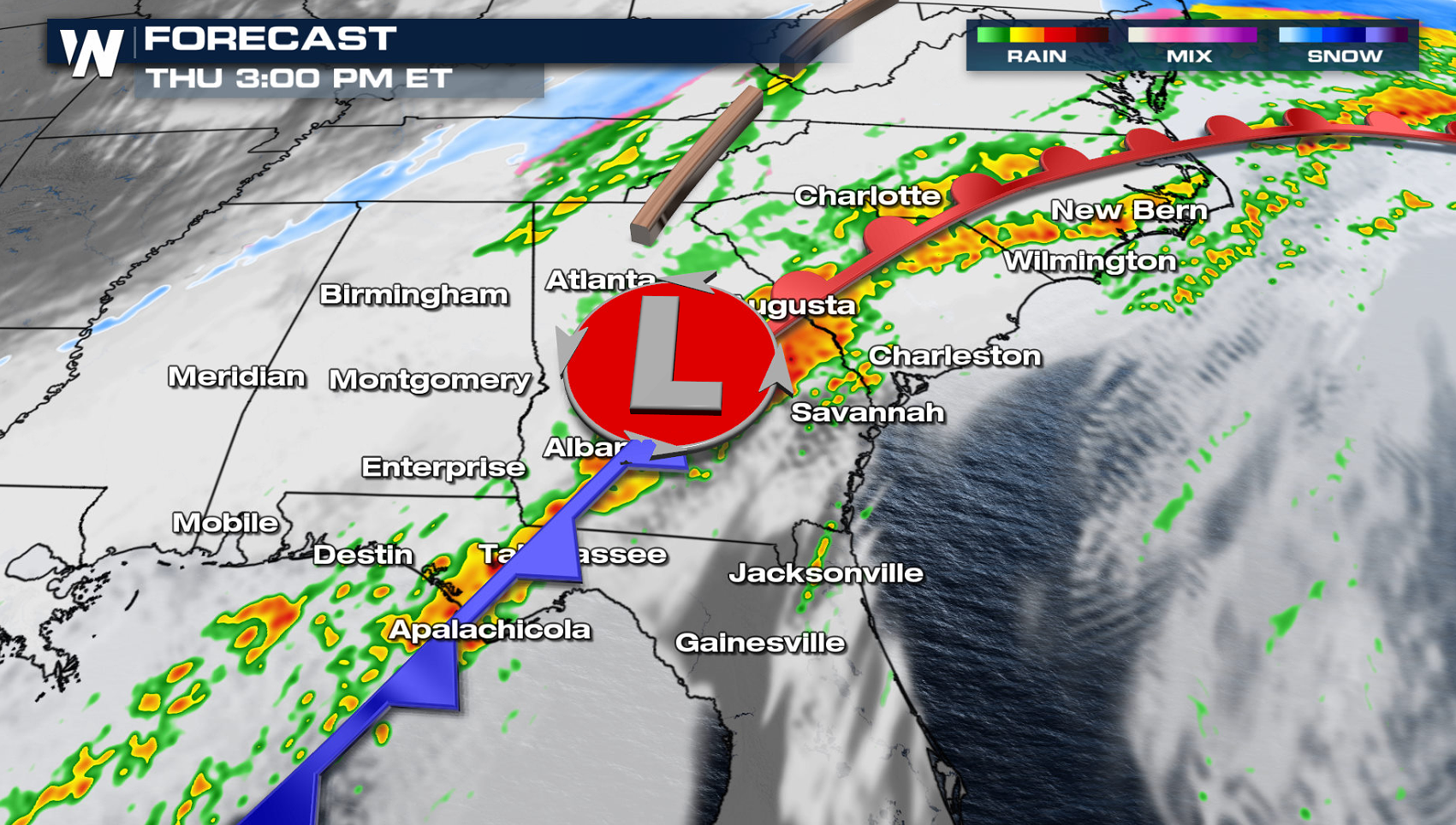 Thunderstorms will be most numerous along the low pressure center and warm & cold fronts. Heavy rain and severe storms will be possible.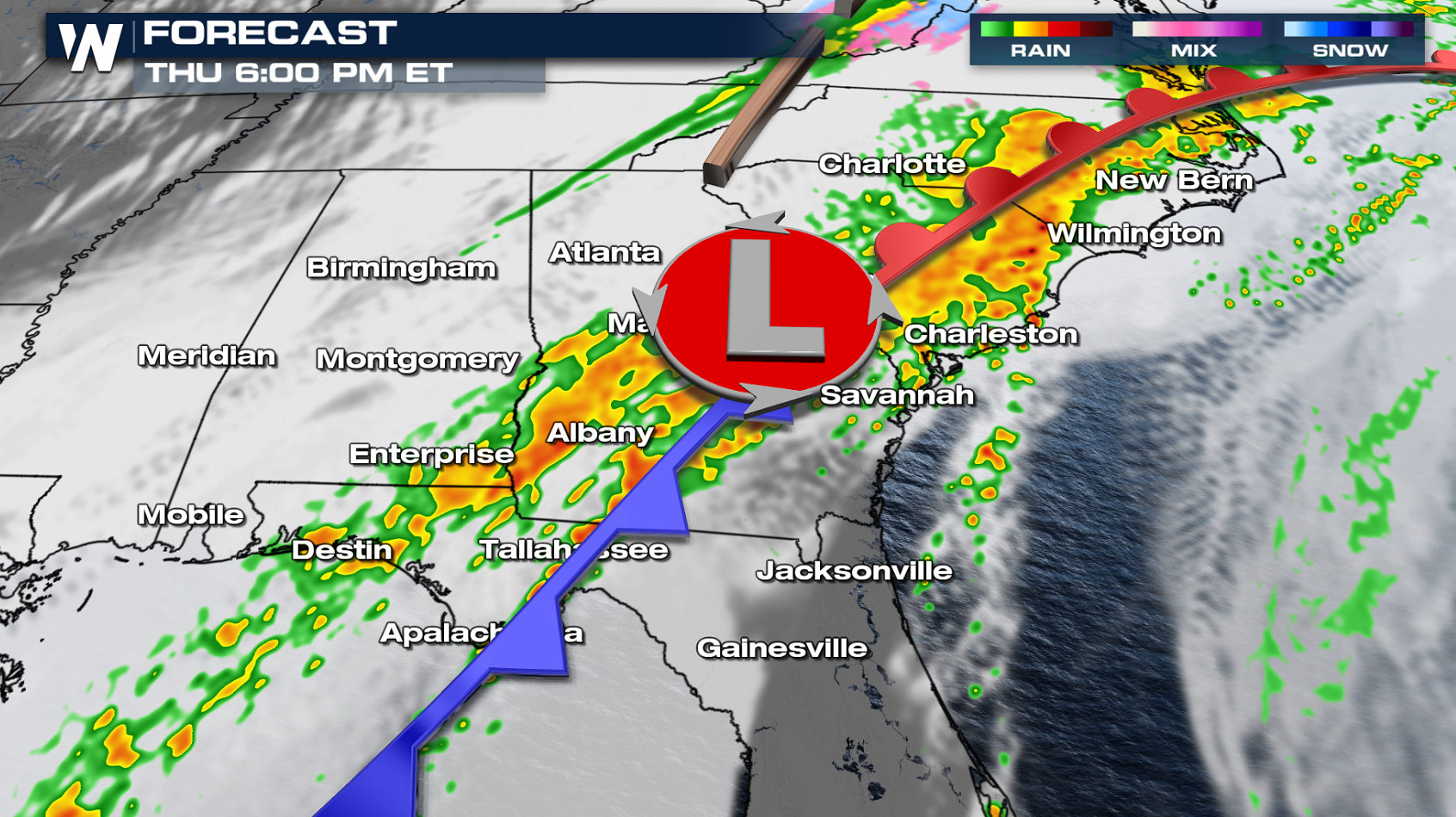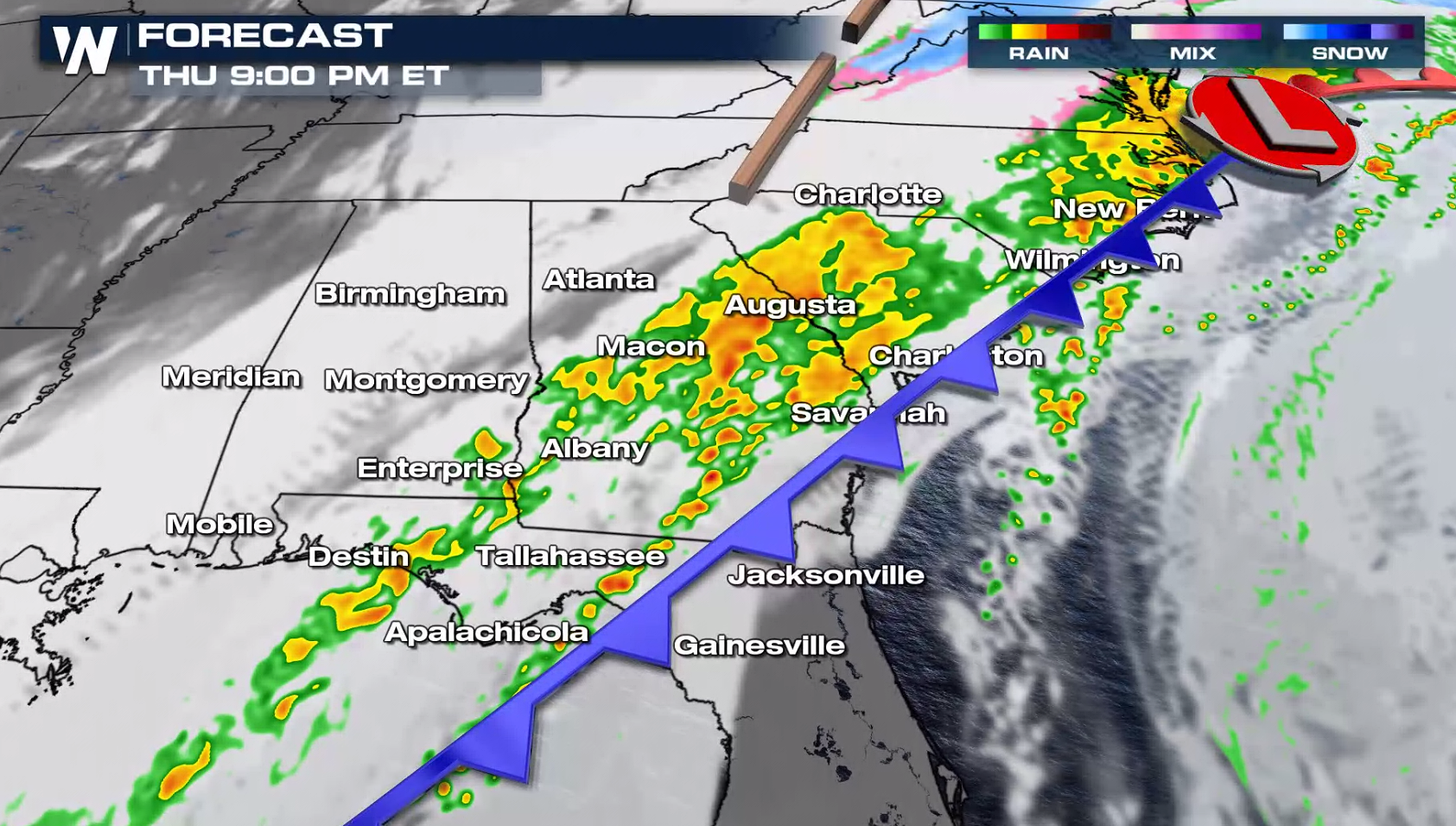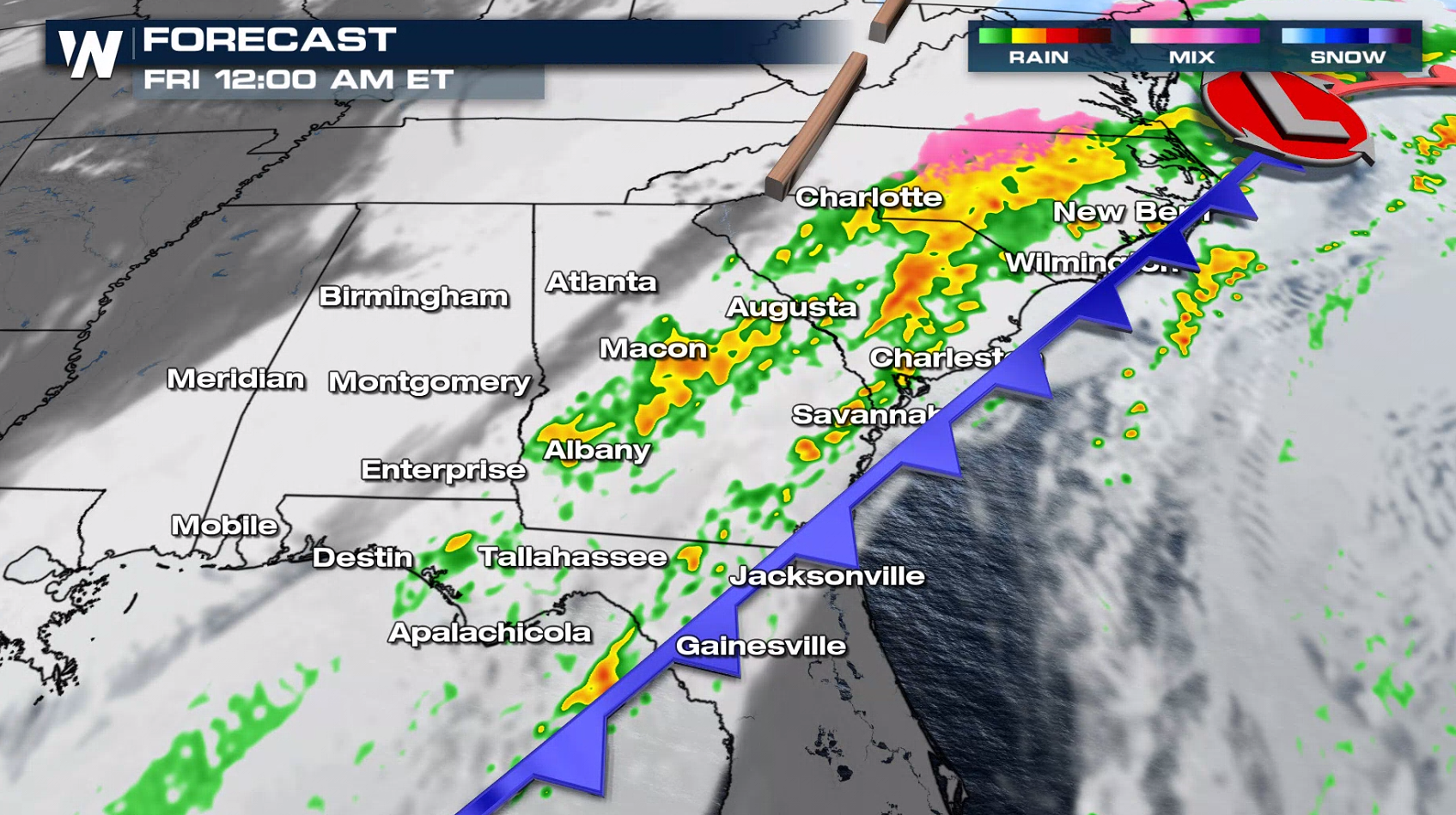 Rainfall
With high humidity in the atmosphere, flooding rains are possible in the Southeast. Up to 5" could occur, prompting Flash Flood Watches from Virginia to Georgia.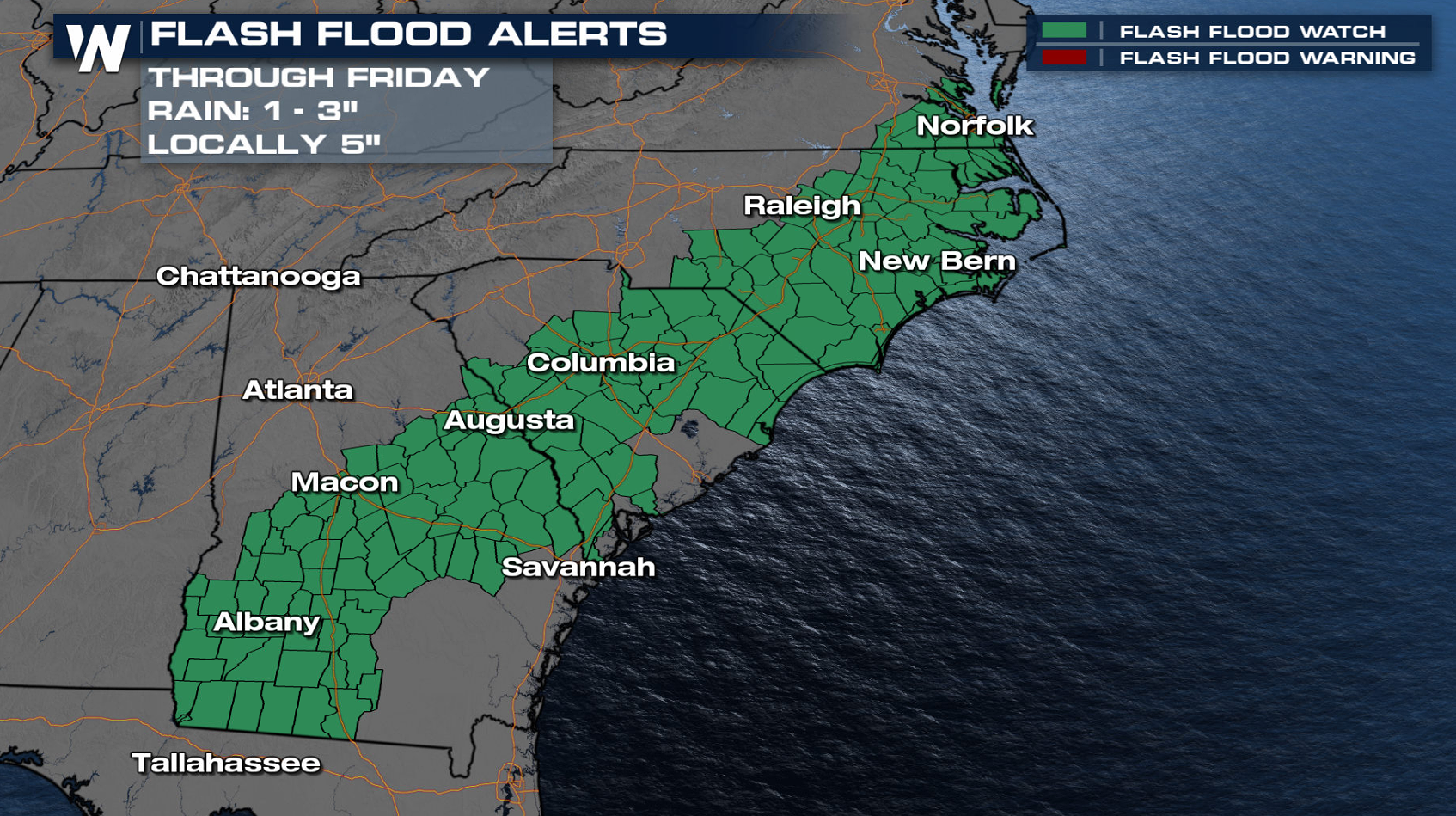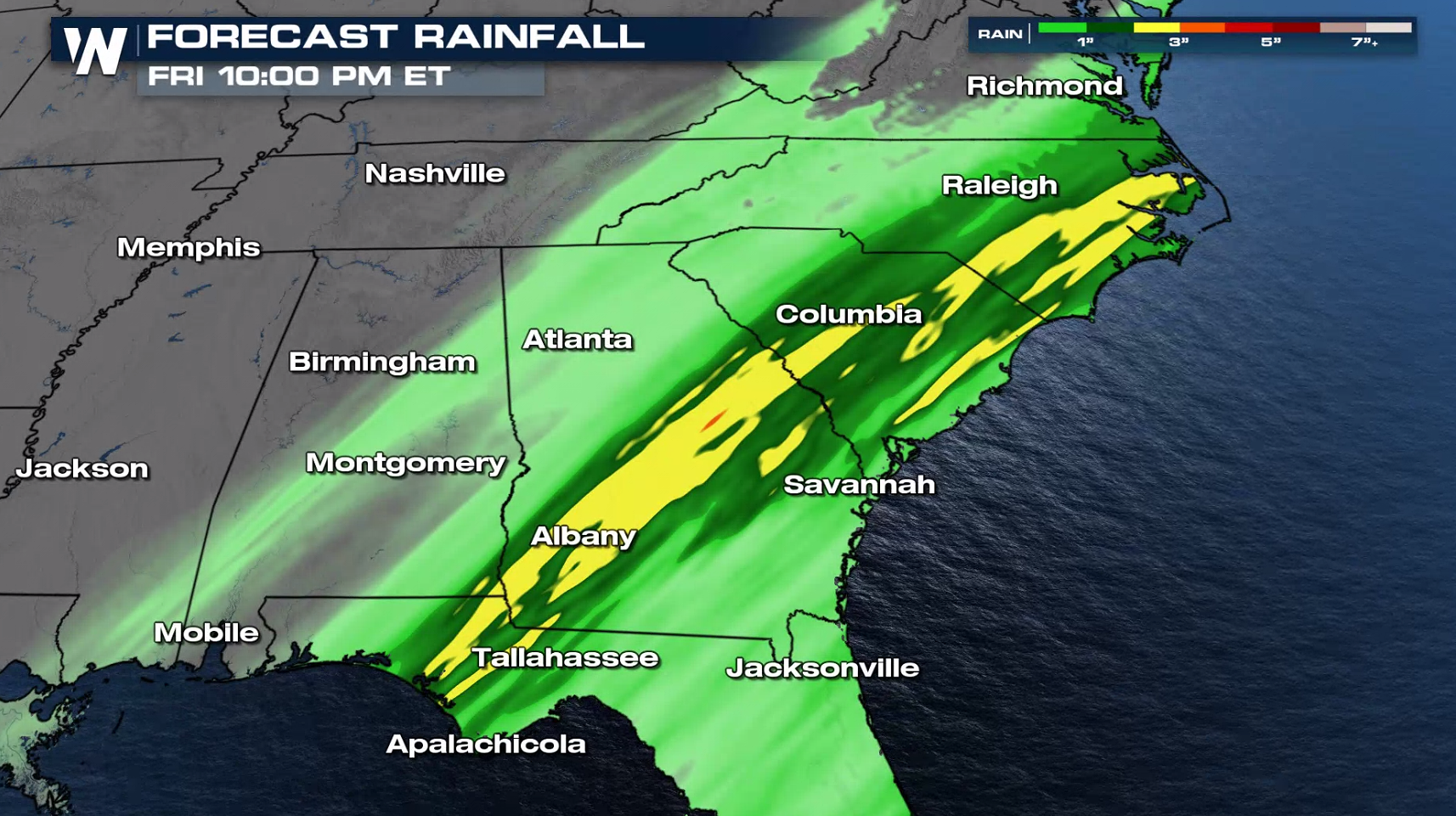 Keep checking with WeatherNation for more updates!