Things look to remain unsettled across the Southern Plains into the middle of the week. This Sunday, a strong to severe storm is possible across the area but the better chances will be into the start of the week.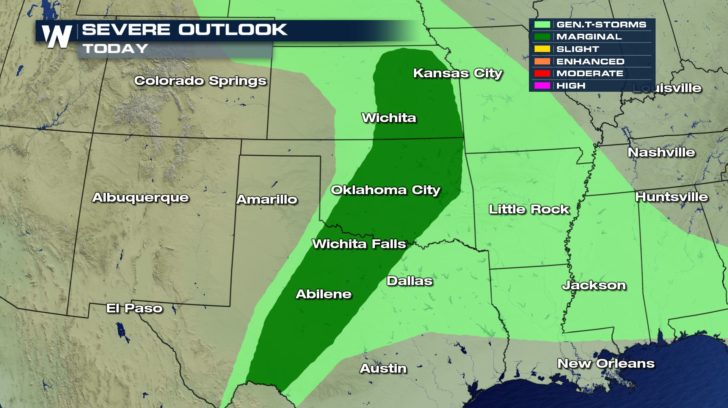 The set-up is a slow moving cold front. In the upper levels of the atmosphere, that is a jet stream maximum that will supply plenty of energy into the atmosphere. At the surface, warm, moist air is being pumped ahead of the system.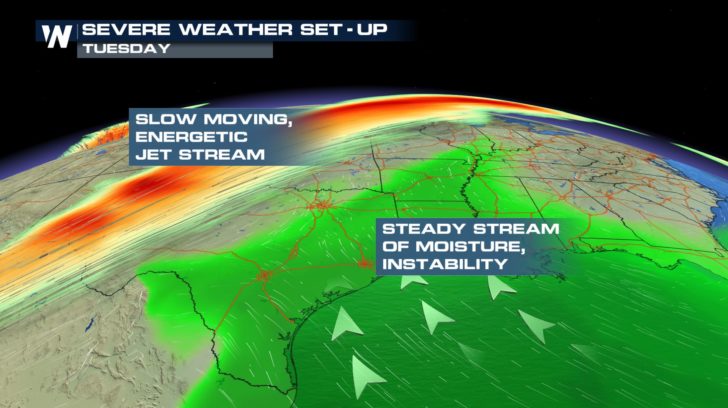 Today, any severe storm that does form could bring with it large hail from Kansas to Texas.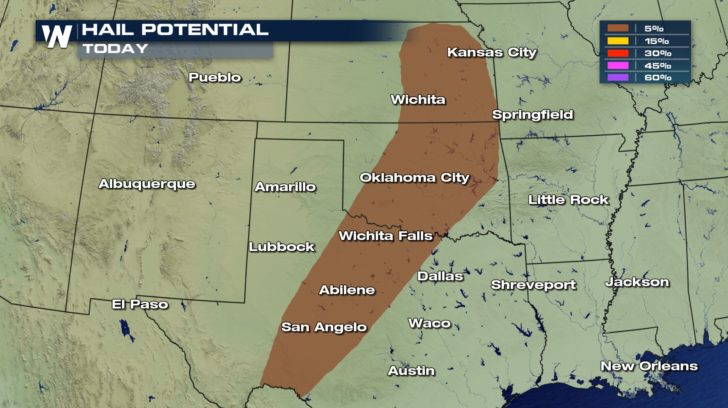 Winds could also gust up to 50 or 60 mph.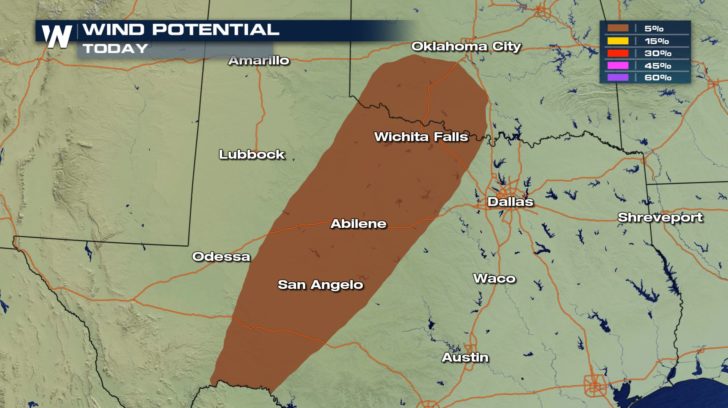 Also, with the wind sheer, or changing wind direction with height, tornadoes are also a possibility. Make sure you have your alerts turned on your phone and that you are staying weather aware.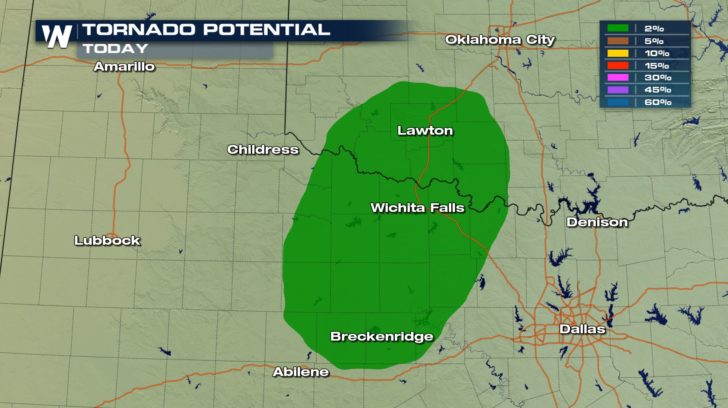 The risk for severe storms is even greater tomorrow and Tuesday across the almost same region. This front really isn't moving quickly so the area of greatest likelihood only shifts slightly each day.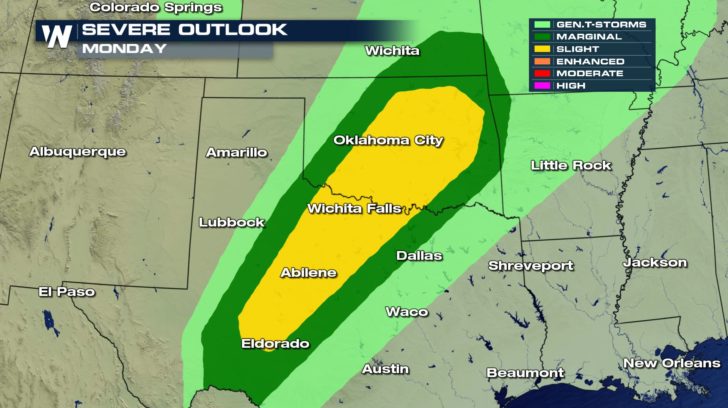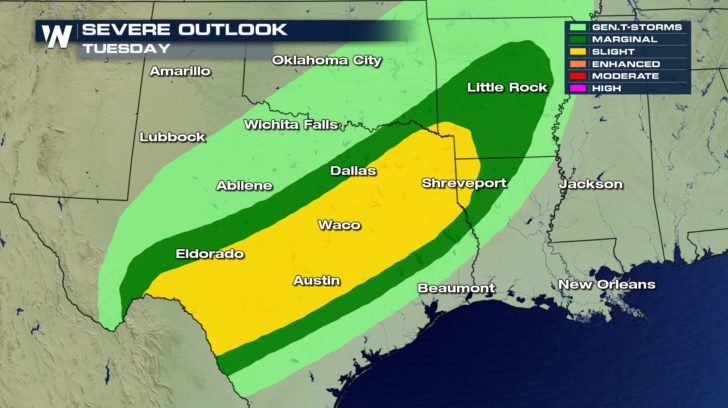 Since this system is slow moving and has ample amounts of moisture to work with, flooding may become a concern as we head through this week.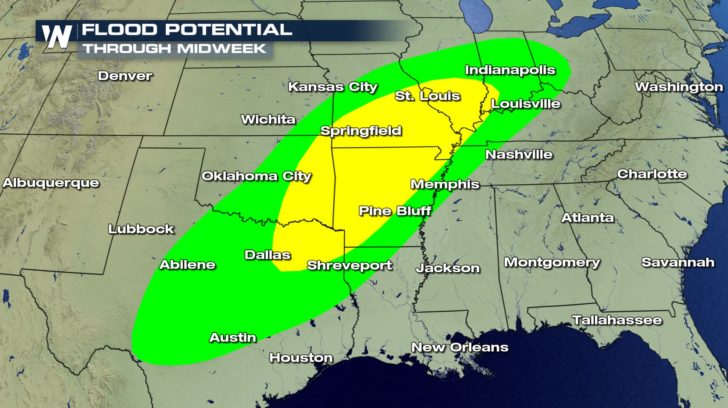 Some locations across the Mississippi River Valley could see 2-4" of rain. Some spots could see locally more.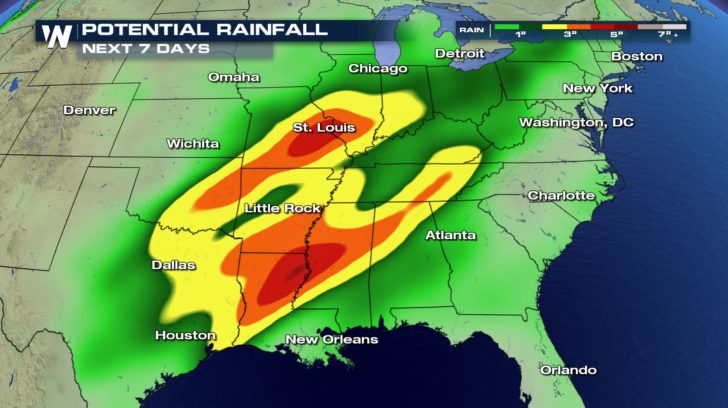 For WeatherNation, Meteorologist Kate Mantych.