A strong upper level low pressure system will be pushing over the Great Lakes by the end of the weekend and early next week.  Some of this cold air could reach down into the Southern Plains by Monday morning.  Here is the very latest.
Cold Air Setup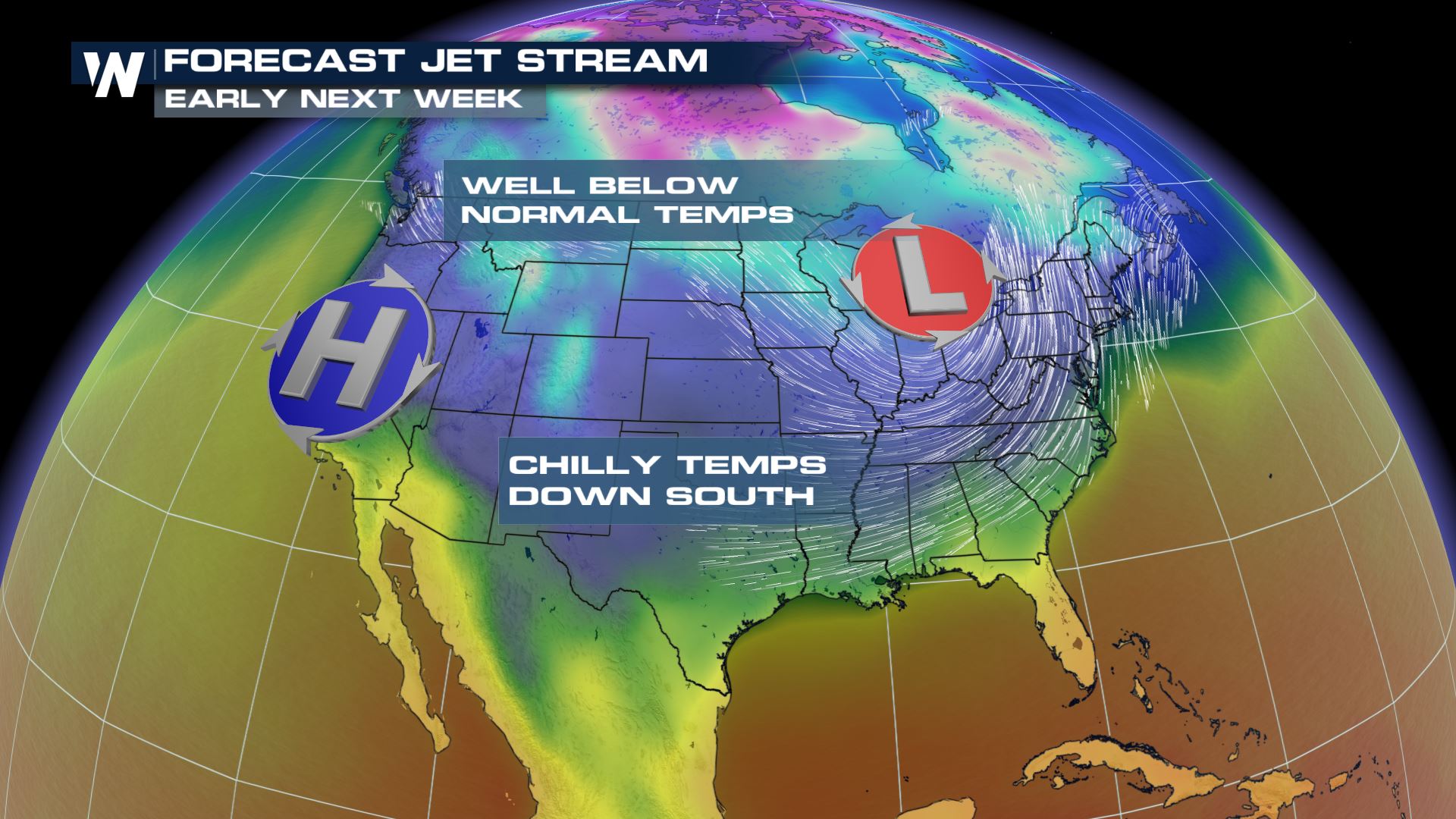 Well below normal temperatures are likely across the High Plains, the Upper Mississippi Valley, and all the way down into the Central Plains.
Temperature Forecast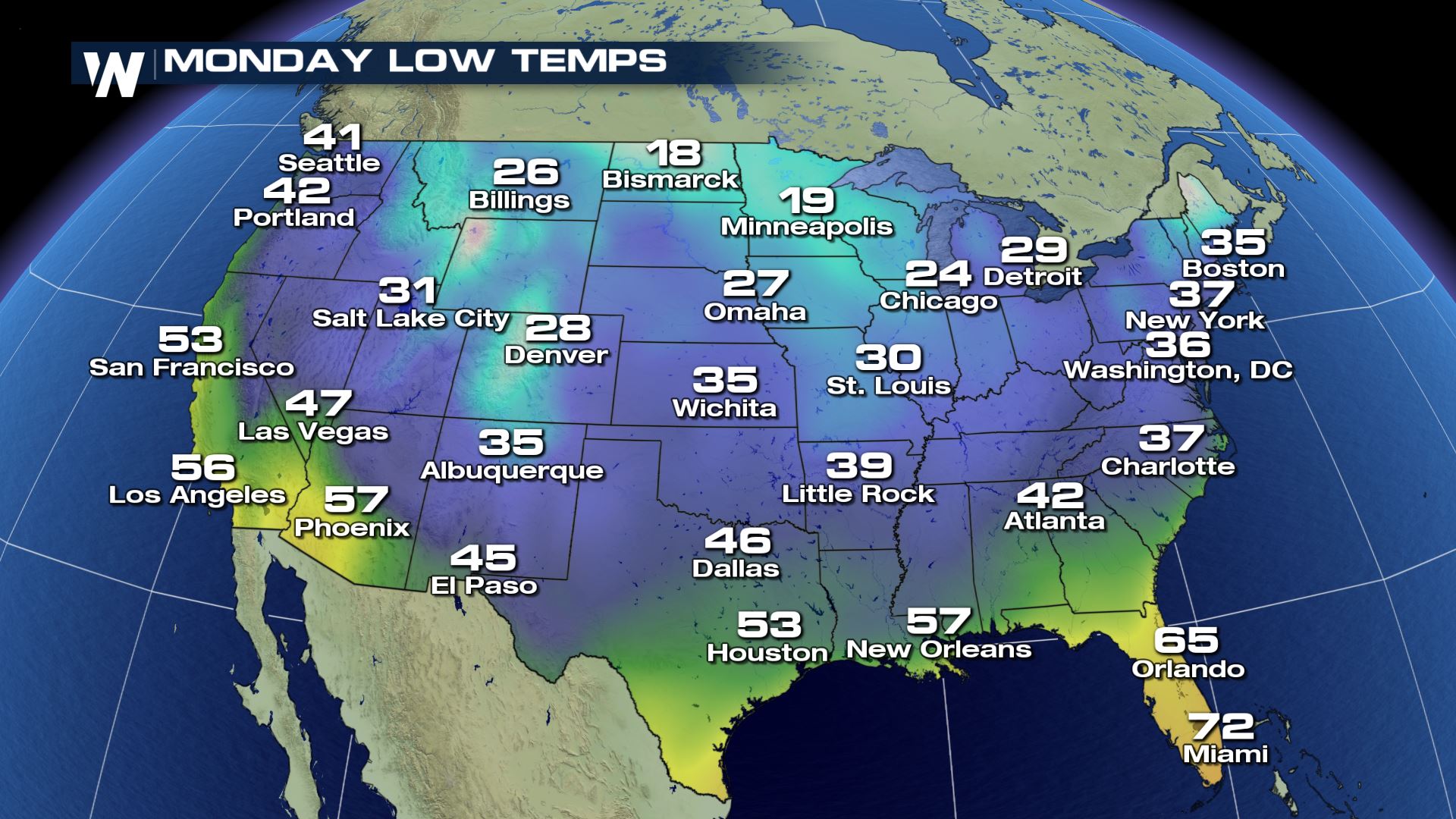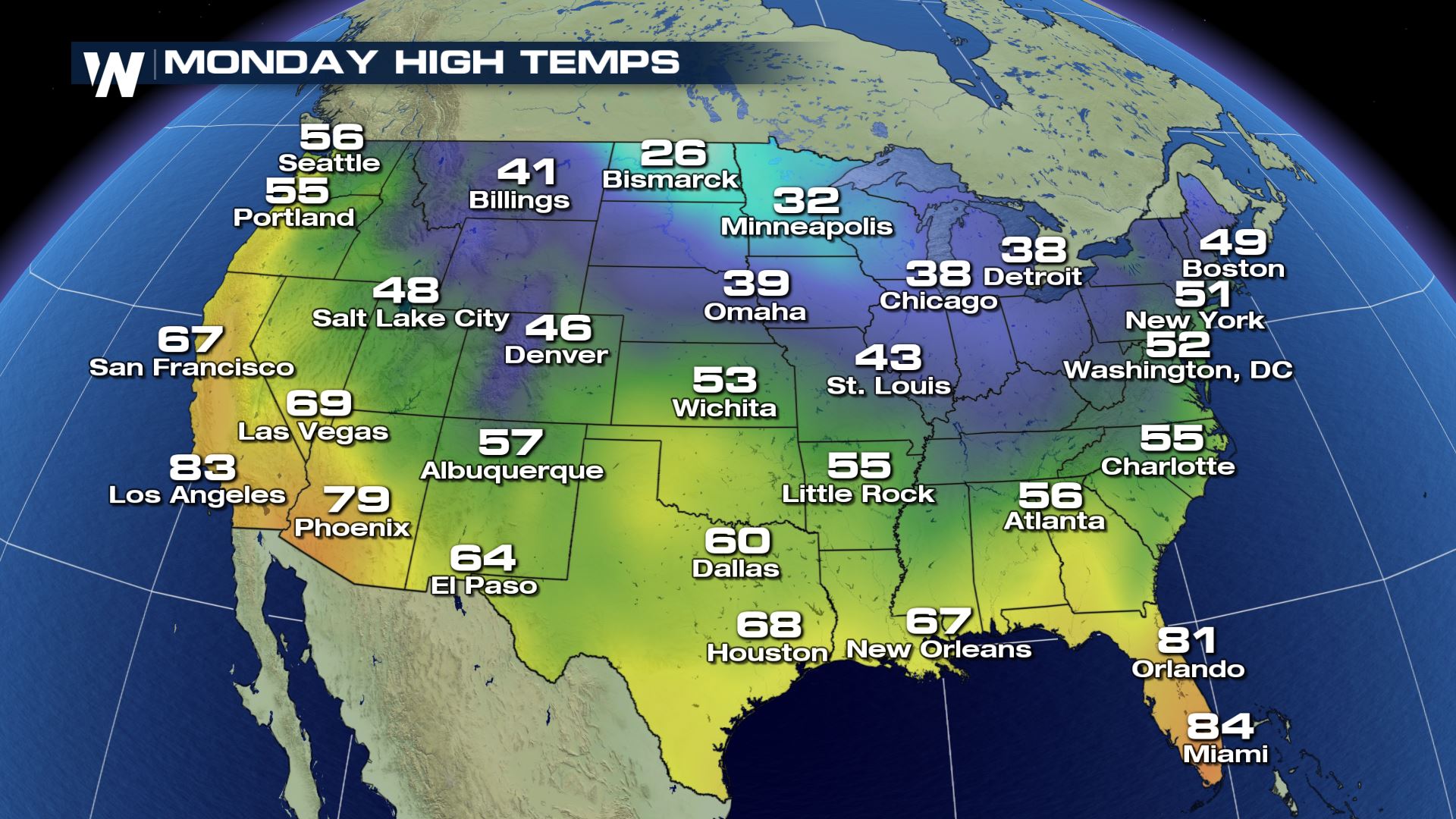 Monday's low temperatures could be reaching the 30s as far south as Texas and Louisiana.  Afternoon highs will warm up quickly with strong sunshine in the southern U.S.,  but  temperatures could have a hard time getting above freezing for the Dakotas and Minnesota.  Keep checking with WeatherNation for more on this potential cold blast.