June thunderstorms are a daily occurrence in Florida as sea breeze boundaries interact with high humidity and hot temperatures. Strong thunderstorms and downpours are common, but severe weather is more rare in the summer months. Several areas saw hail and strong wind gusts Tuesday and that potential continues today (Wednesday).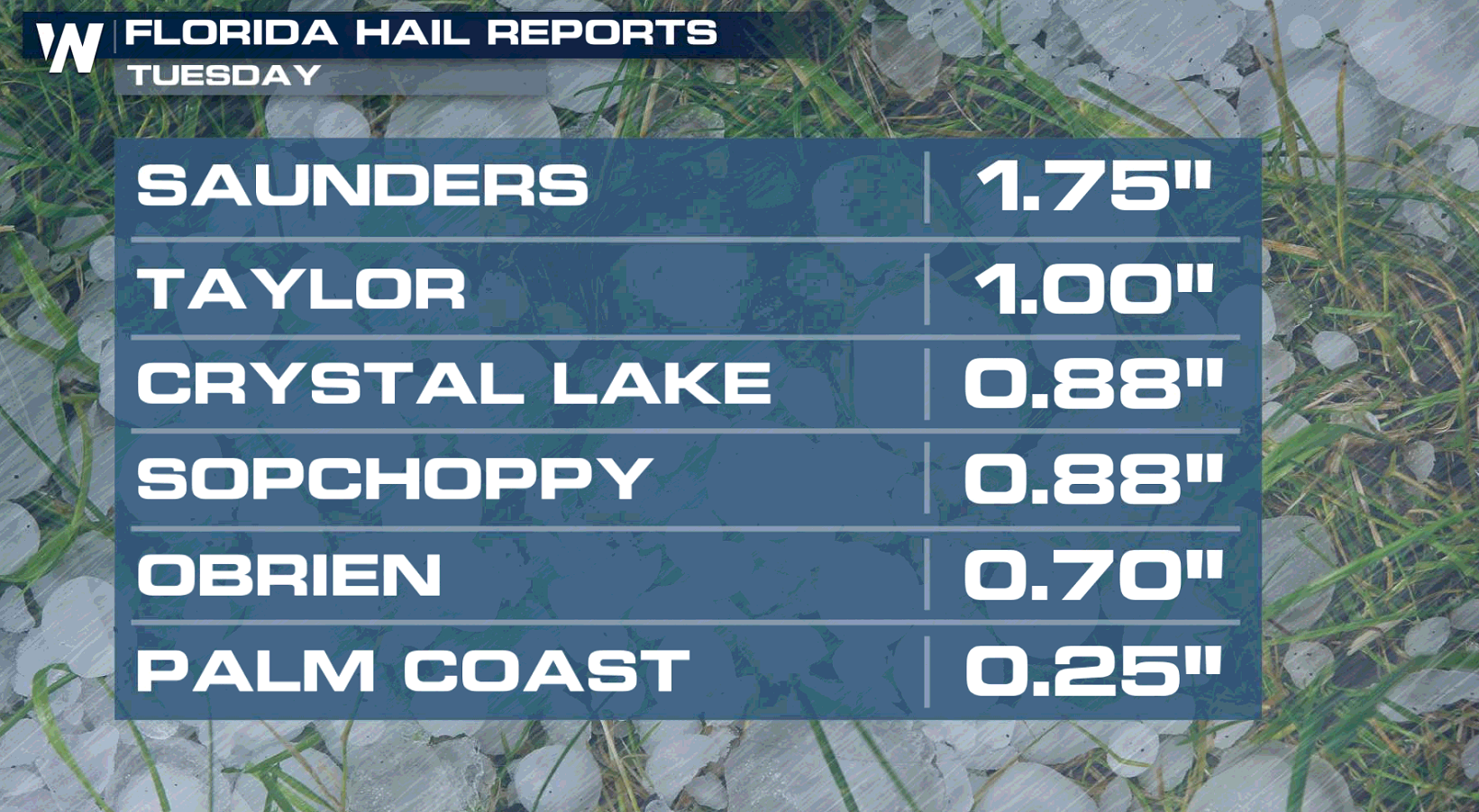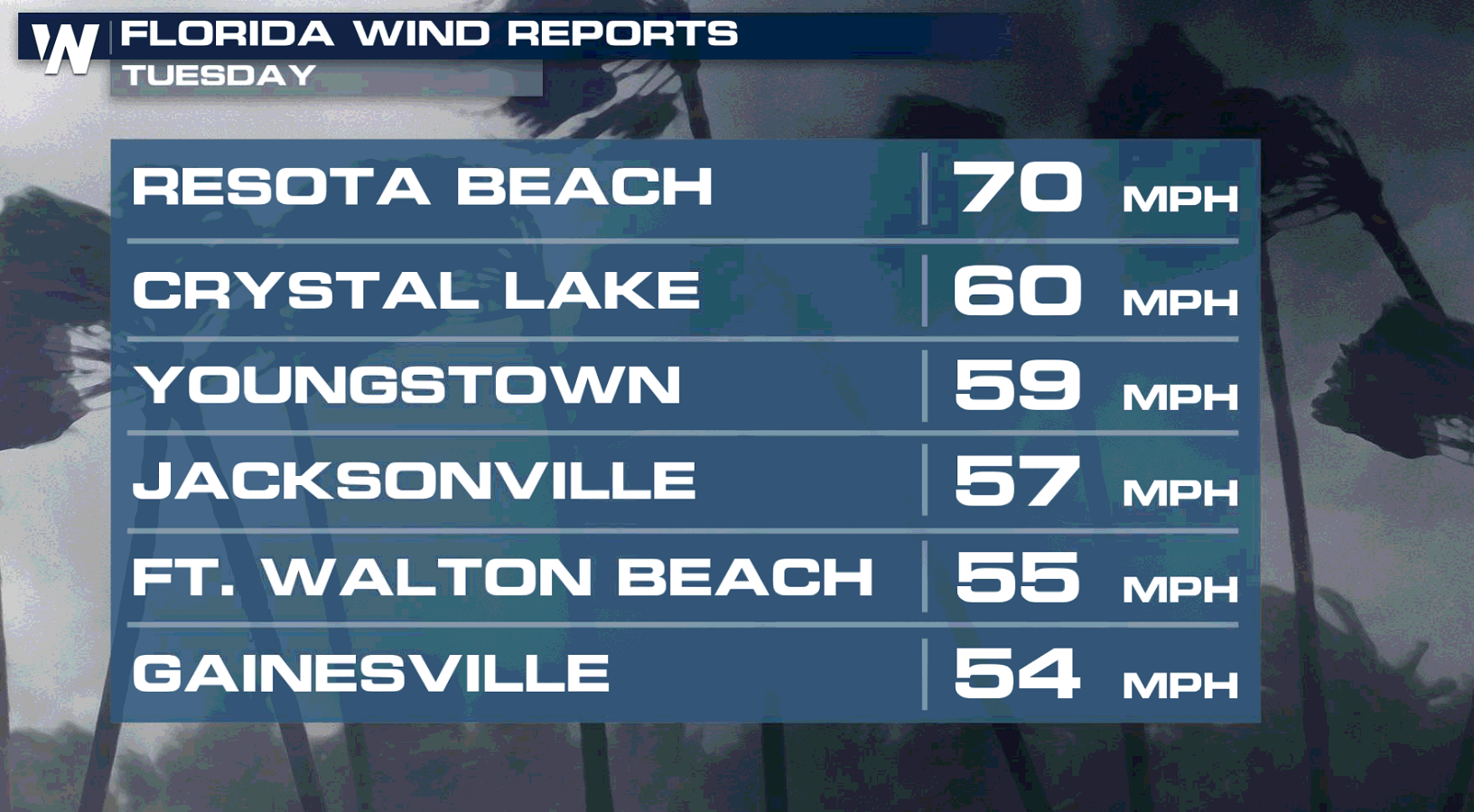 Severe Outlook
Areas that had strong storms on Tuesday could see some more strong and severe storms today.  A Marginal risk is now in place over areas of South Carolina, Georgia and Florida.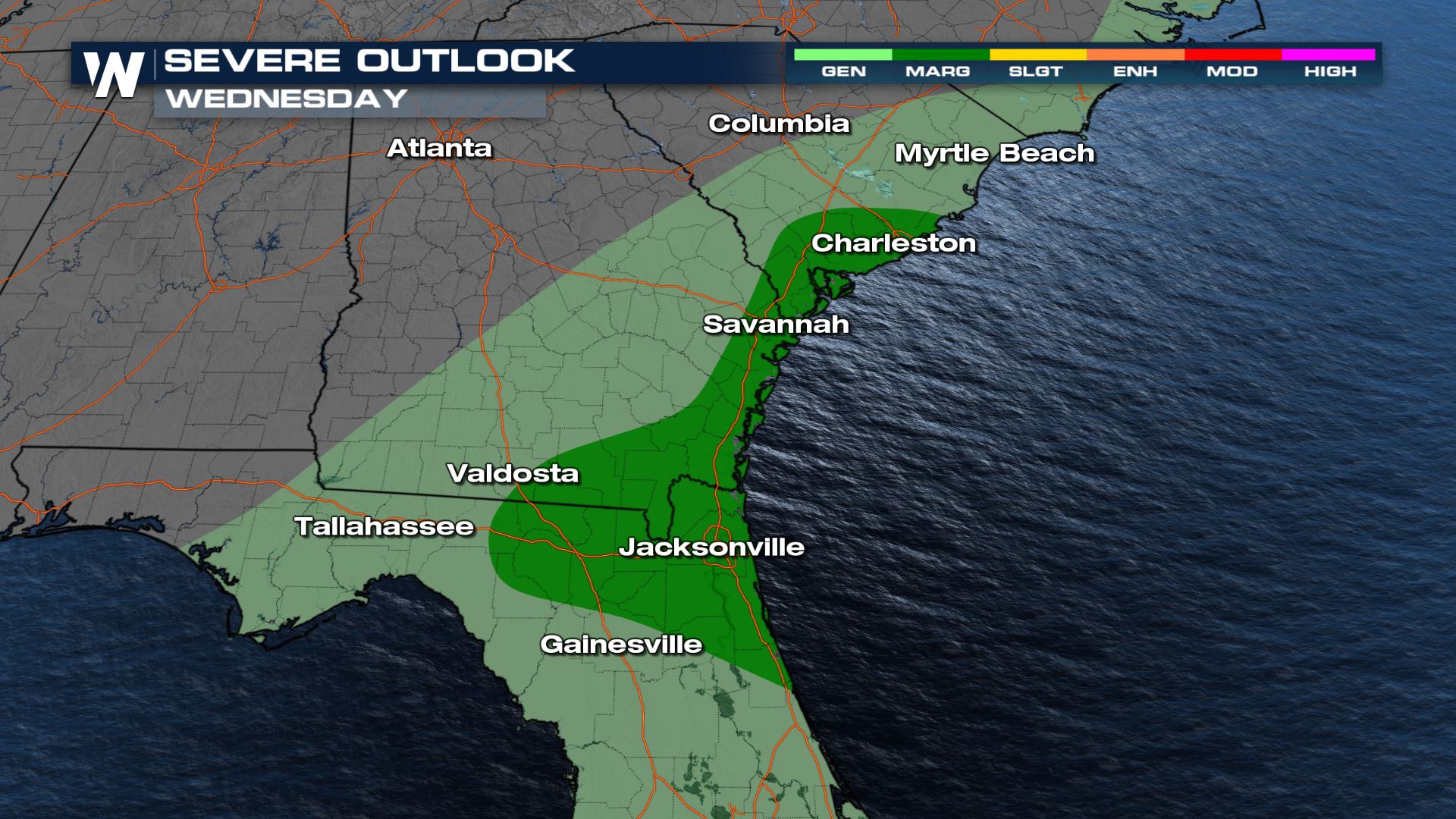 The main severe risks today will be for large hail and damaging winds.  The tornado risk is low, but if there are some storms over the Atlantic or Gulf there could be some rogue water spouts.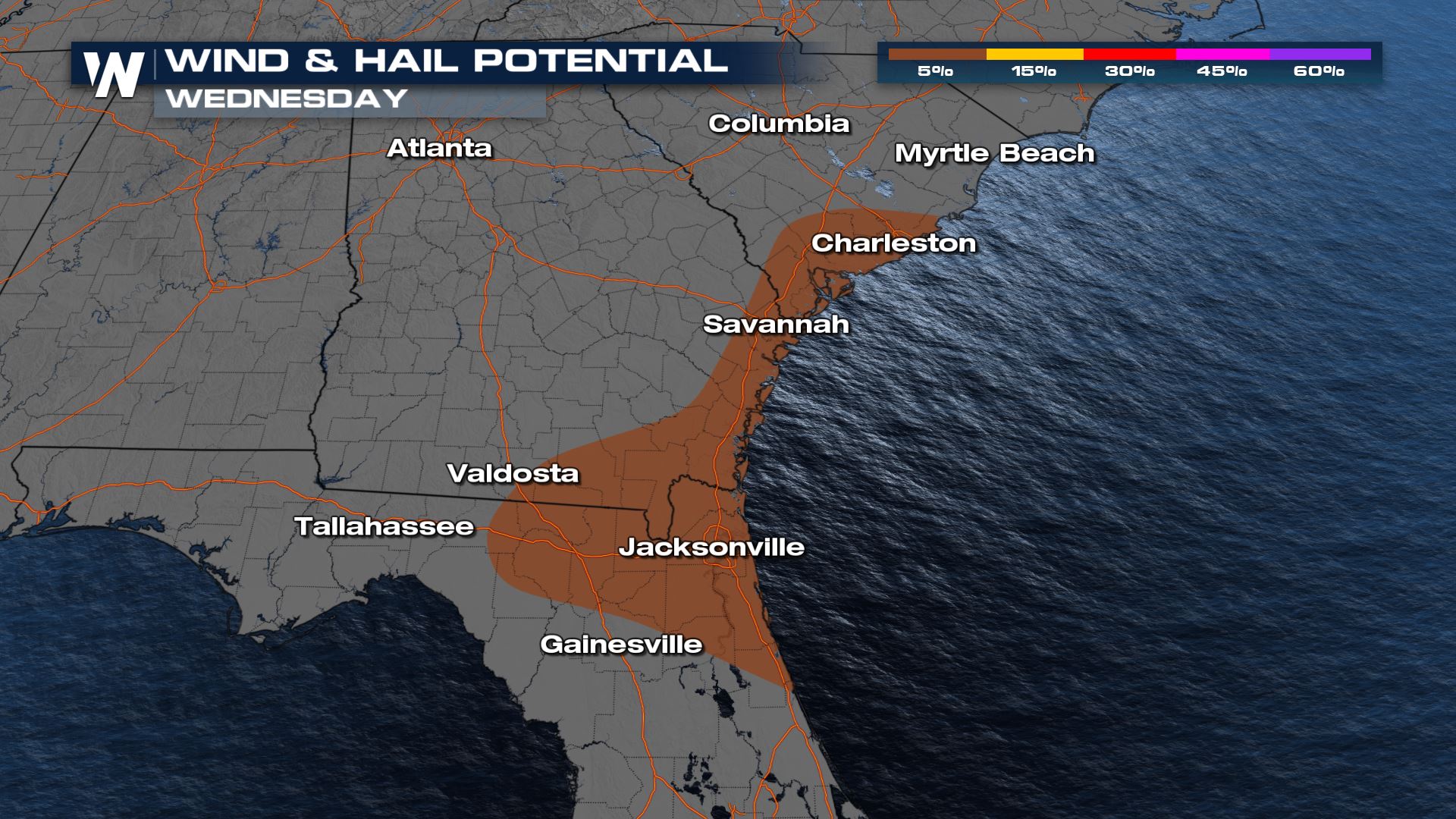 Flooding Threat
With deep tropical moisture in place across Florida and the cold front enhancing rainfall, pockets of very heavy rain are possible today (Wednesday). Some areas of flooding are possible across the Sunshine State, with Flood Watches in effect for South Florida.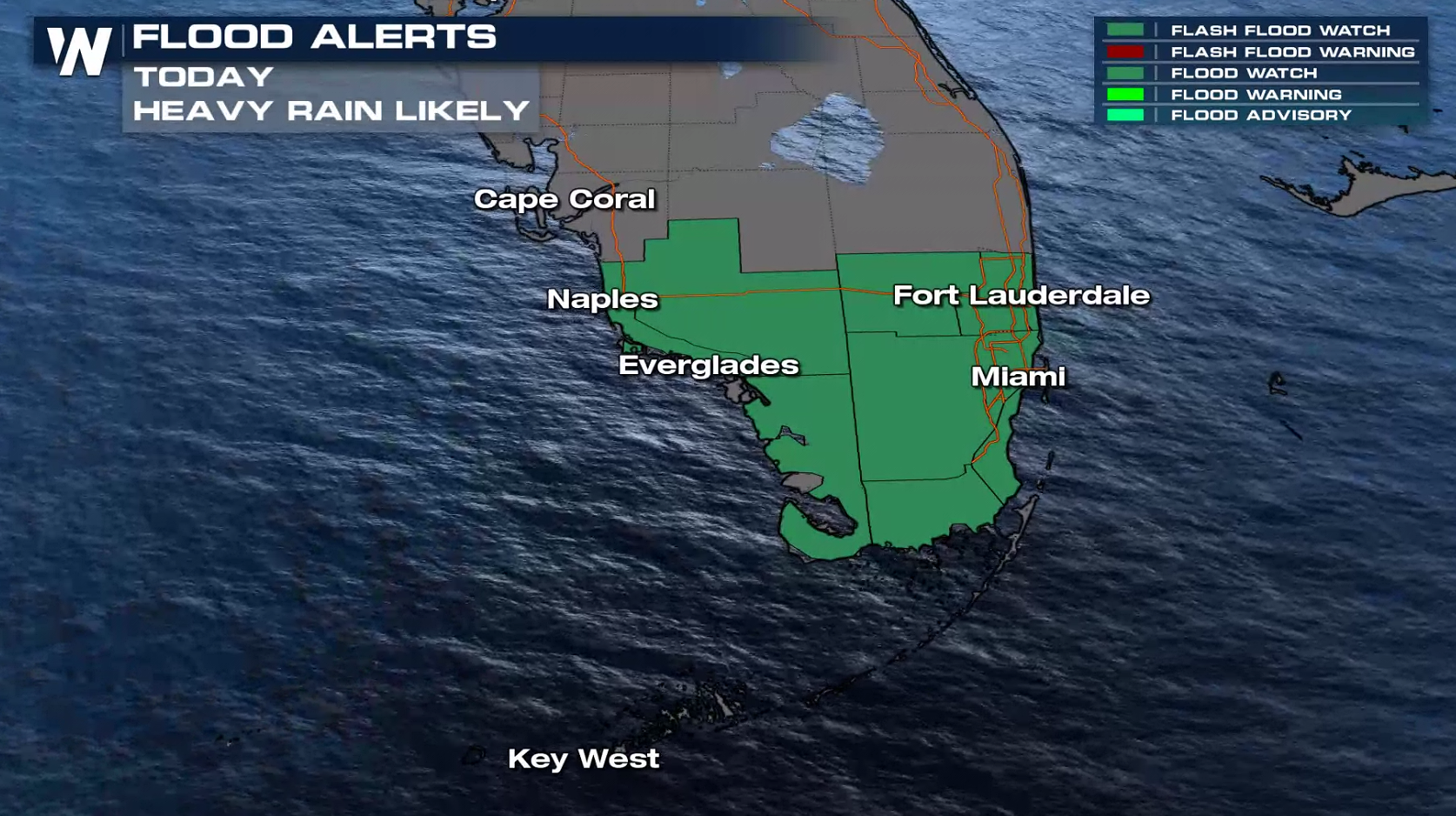 The excessive rainfall forecast highlights a slight risk for flooding (level 2 out of 4). An upper level disturbance coupled with the above mentioned cold front and sea breeze activity will produce numerous showers and thunderstorms throughout the day. The atmosphere is prime for repeated thunderstorm activity and very heavy downpours, which could lead to flooding.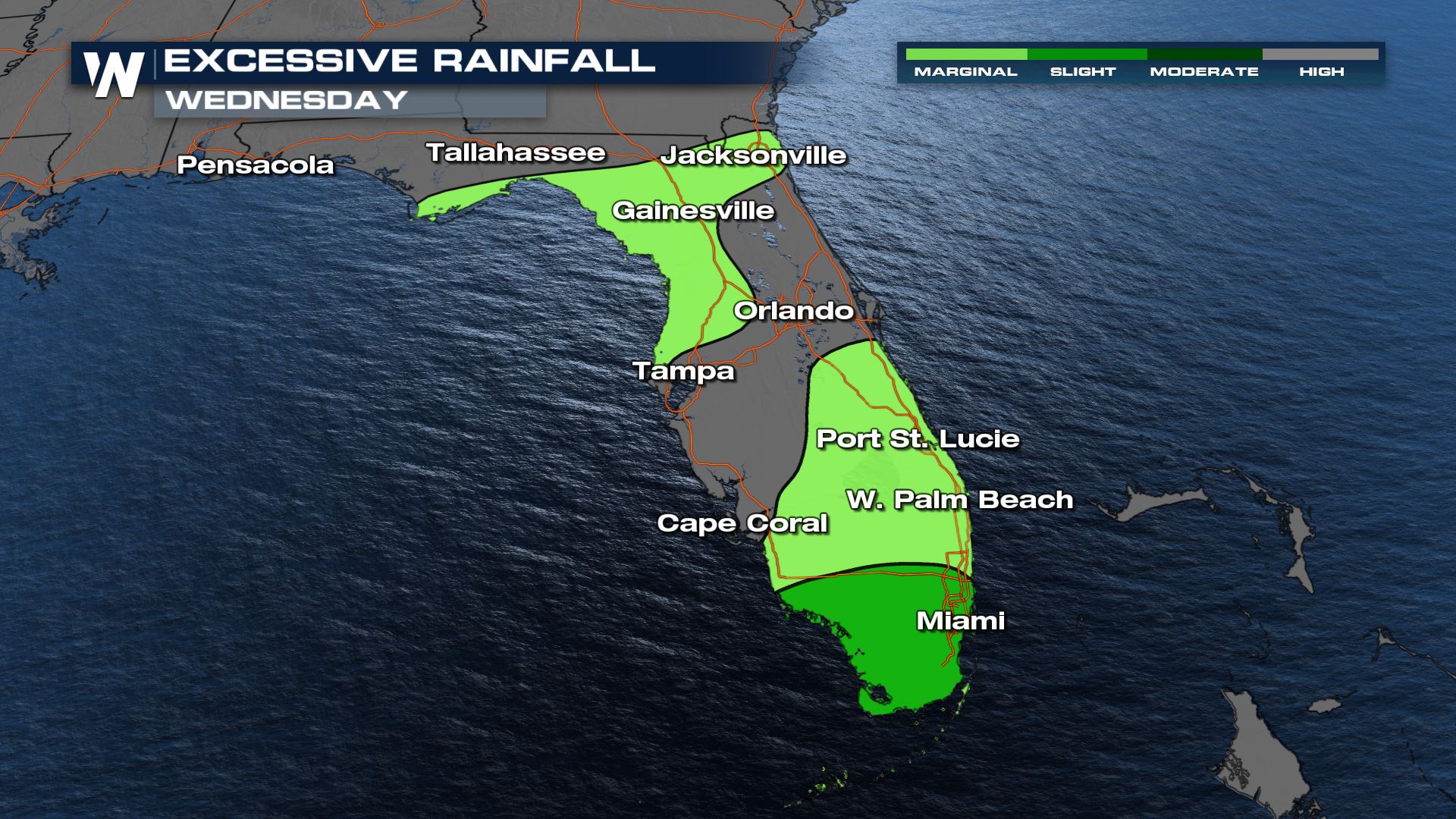 Pockets of 3-5" of rainfall will be possible through Thursday.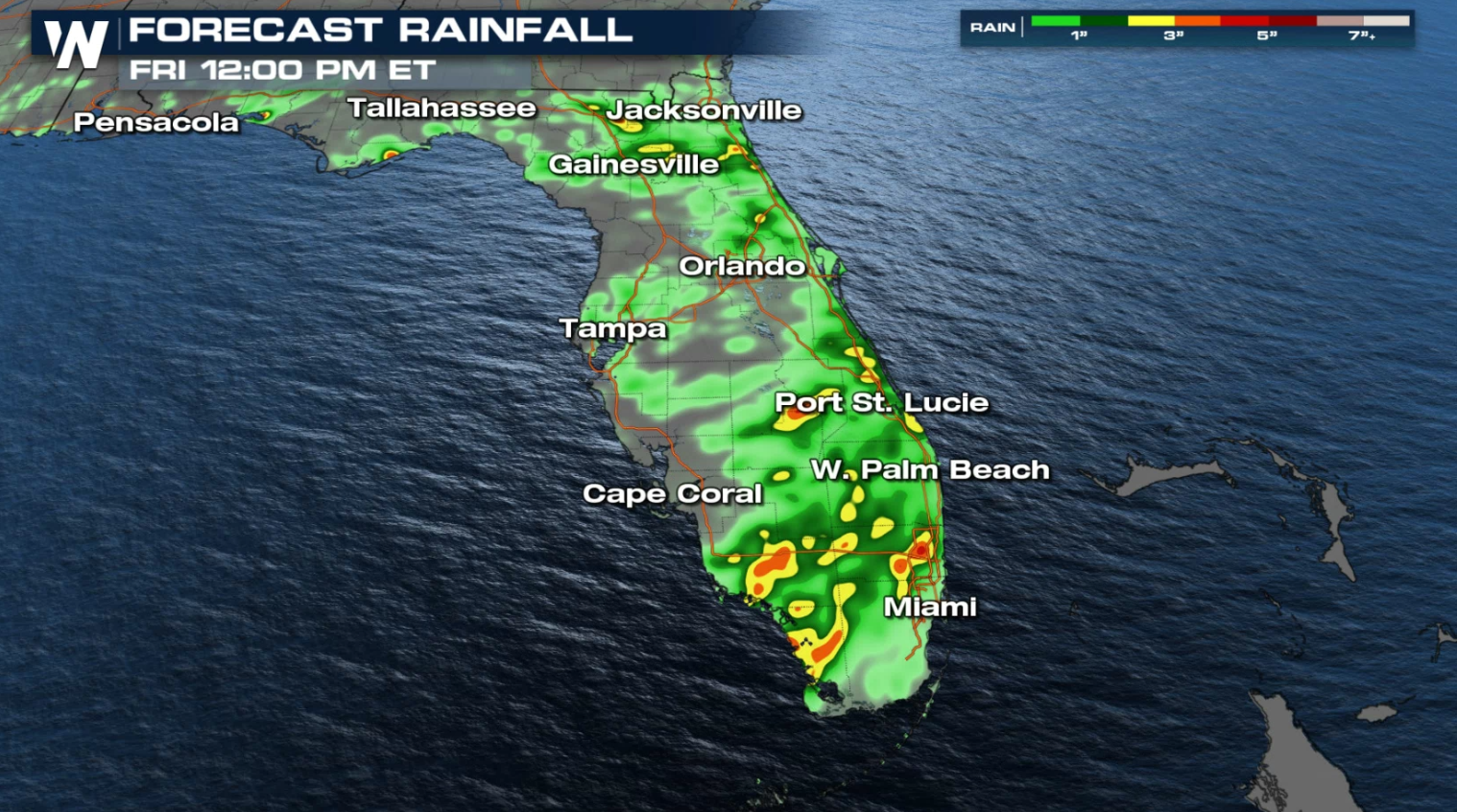 Forecast
Thunderstorms will continue for Florida through the evening, with heavy rain as the primary concern. However, in a few of those stronger thunderstorms large hail and damaging wind could be possible. A few waterspouts or even an isolated, short lived tornado is not out of the question.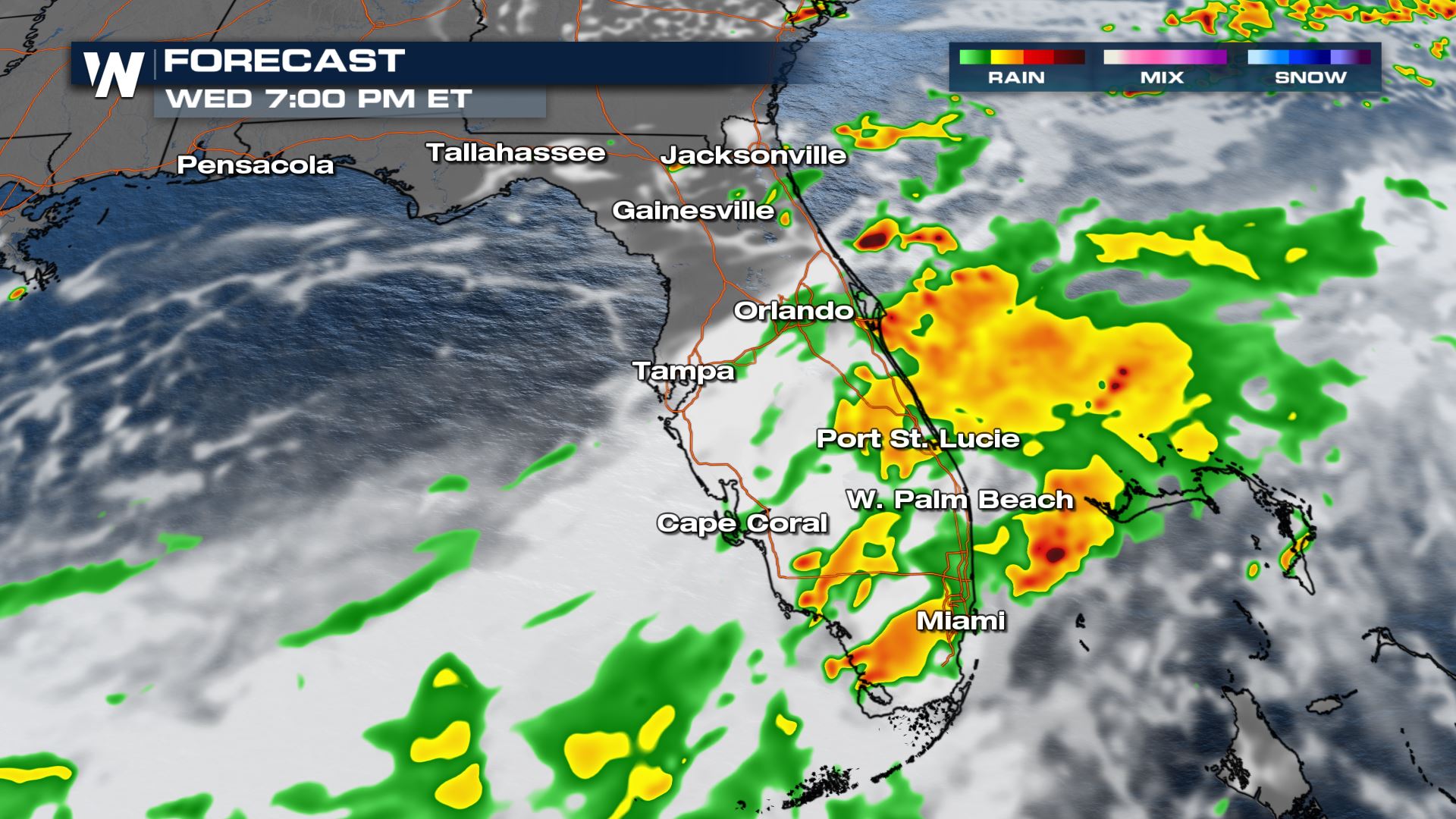 Into the overnight hours, the front should push offshore, diminishing thunderstorm activity for southern Florida by the early morning on Thursday.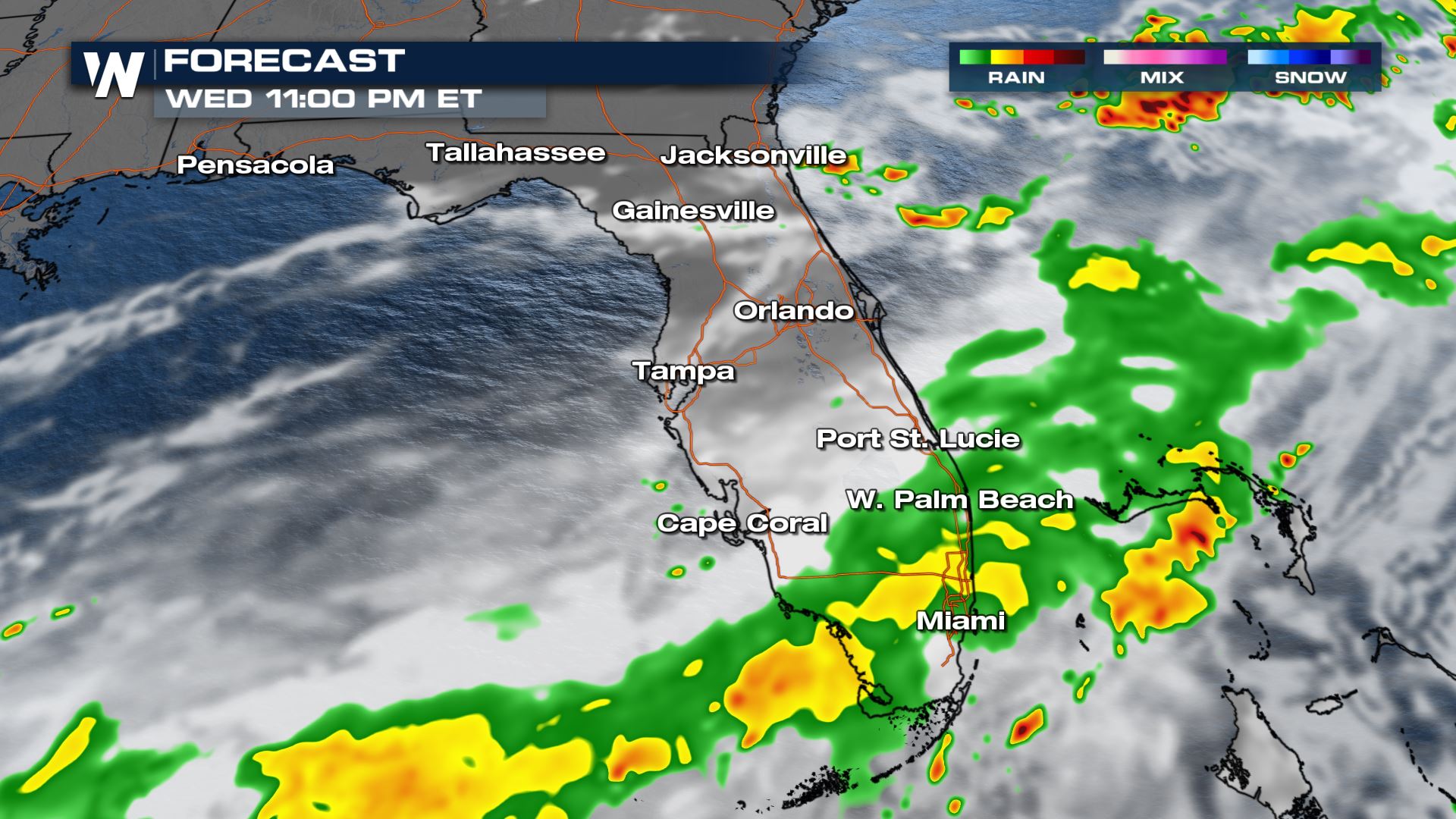 For the latest details on the northeastern forecast be sure to tune into WeatherNation every 10 minutes past the hour or search for your 'Eastern Regional' forecast in the search bar!