A cold front will continue to bring heavy rain and strong storms to the Southeast on Sunday.  The severe risk will be decreasing throughout the morning, but some strong storms can't be ruled out.  Here is the very latest.
Severe Outlook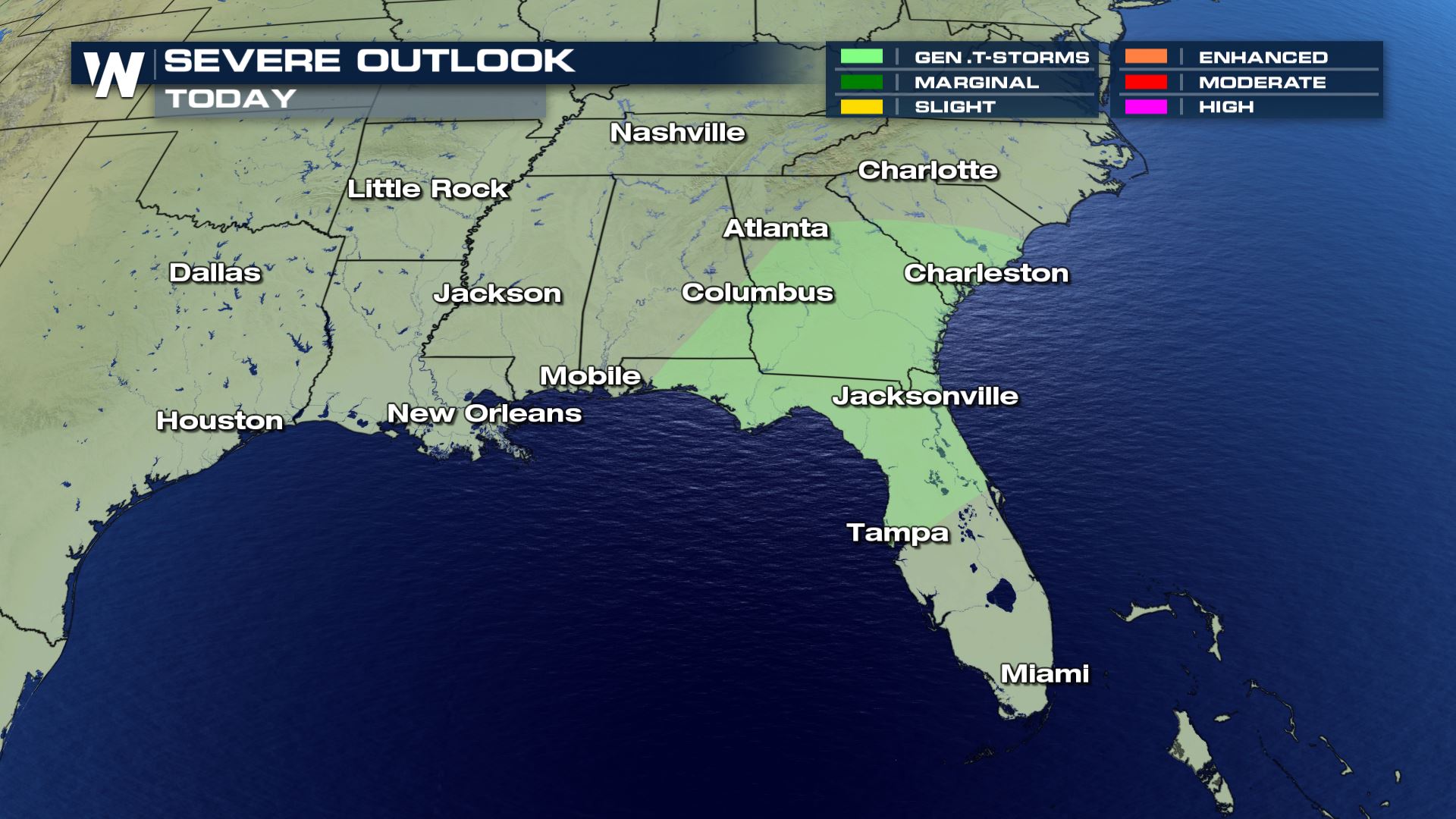 General storm chances for parts of Georgia, Florida and South Carolina today.  These storms should be mostly for the first half of Sunday with most of the rain moving out by the evening hours.
Forecast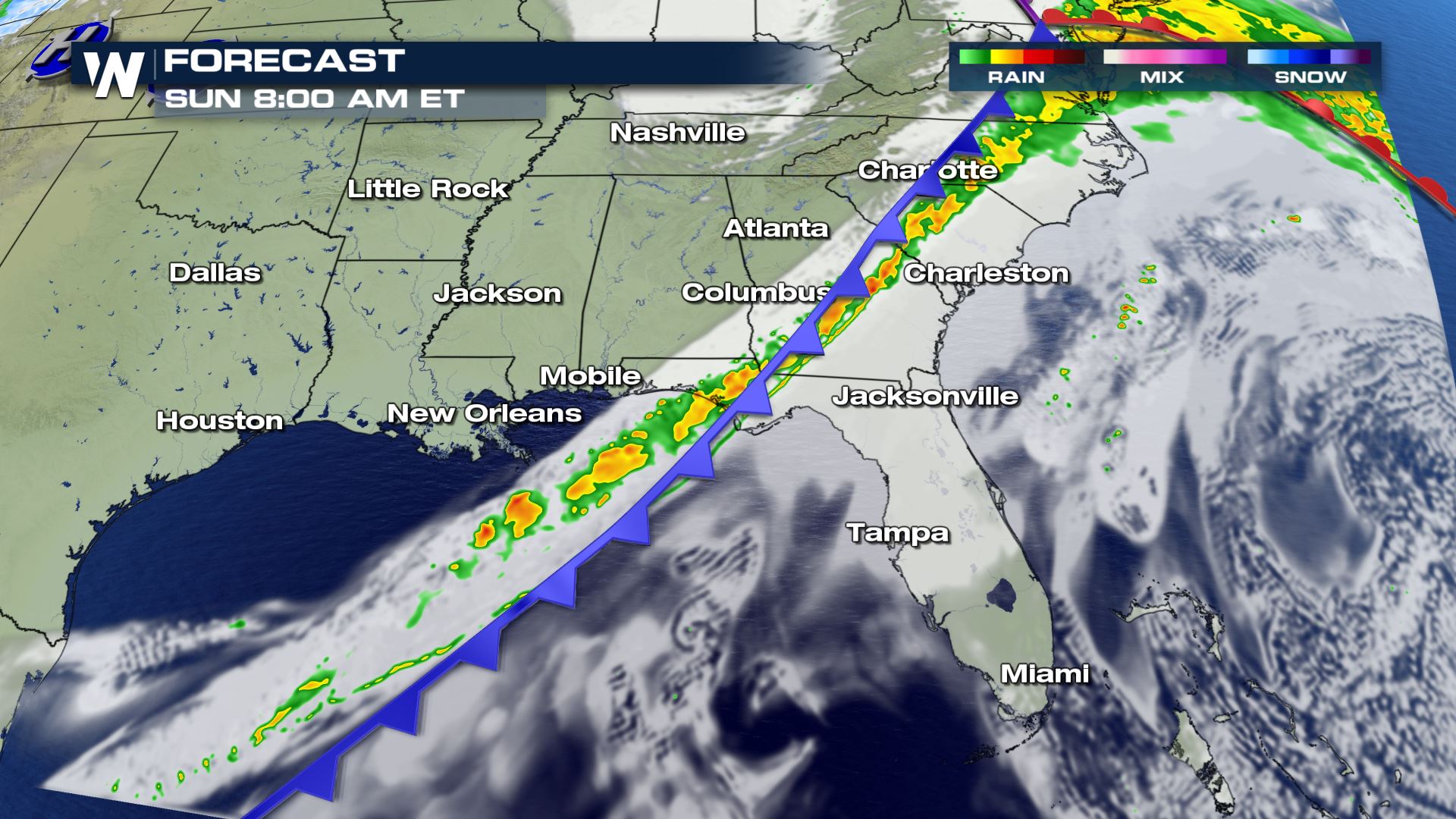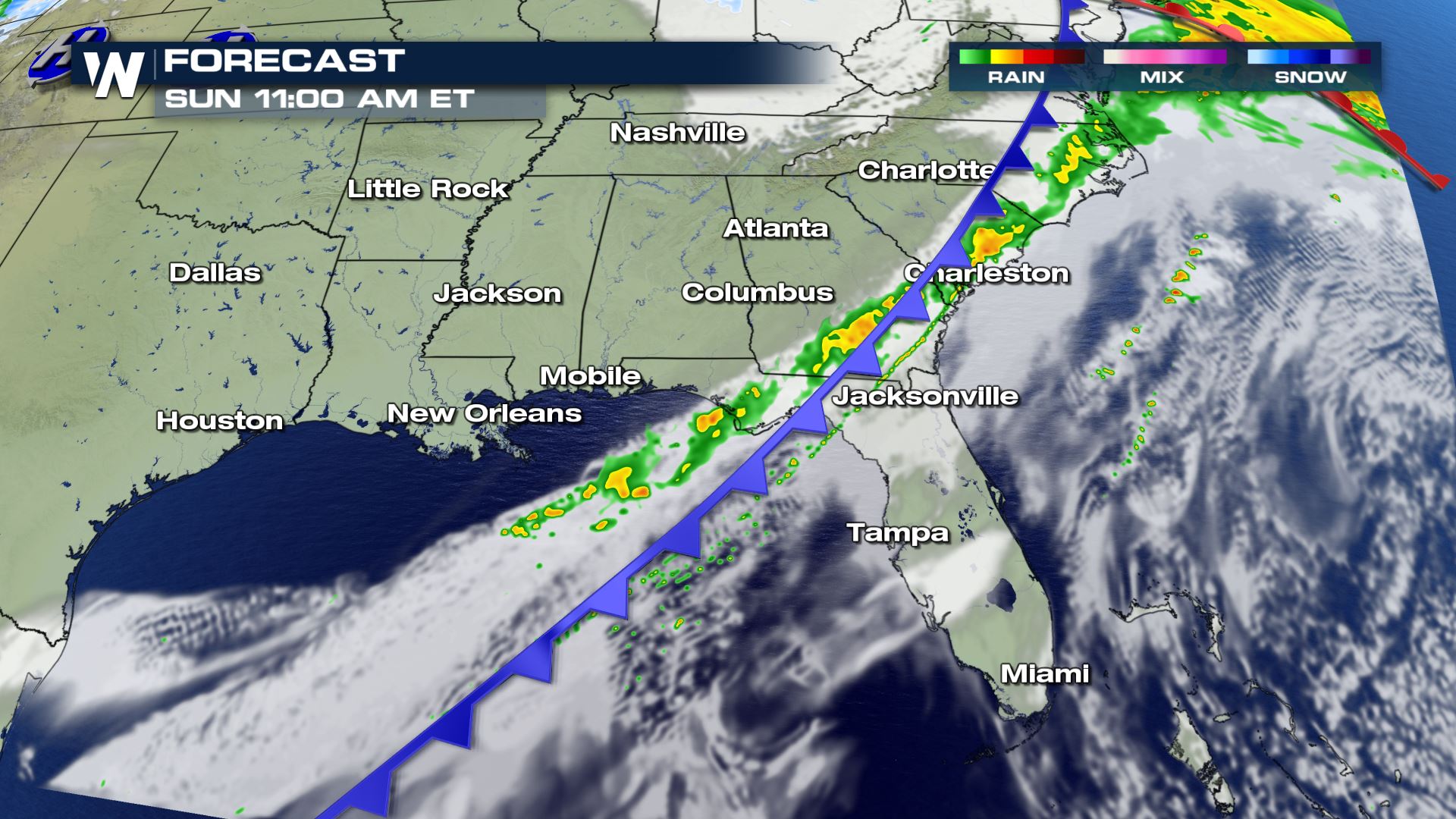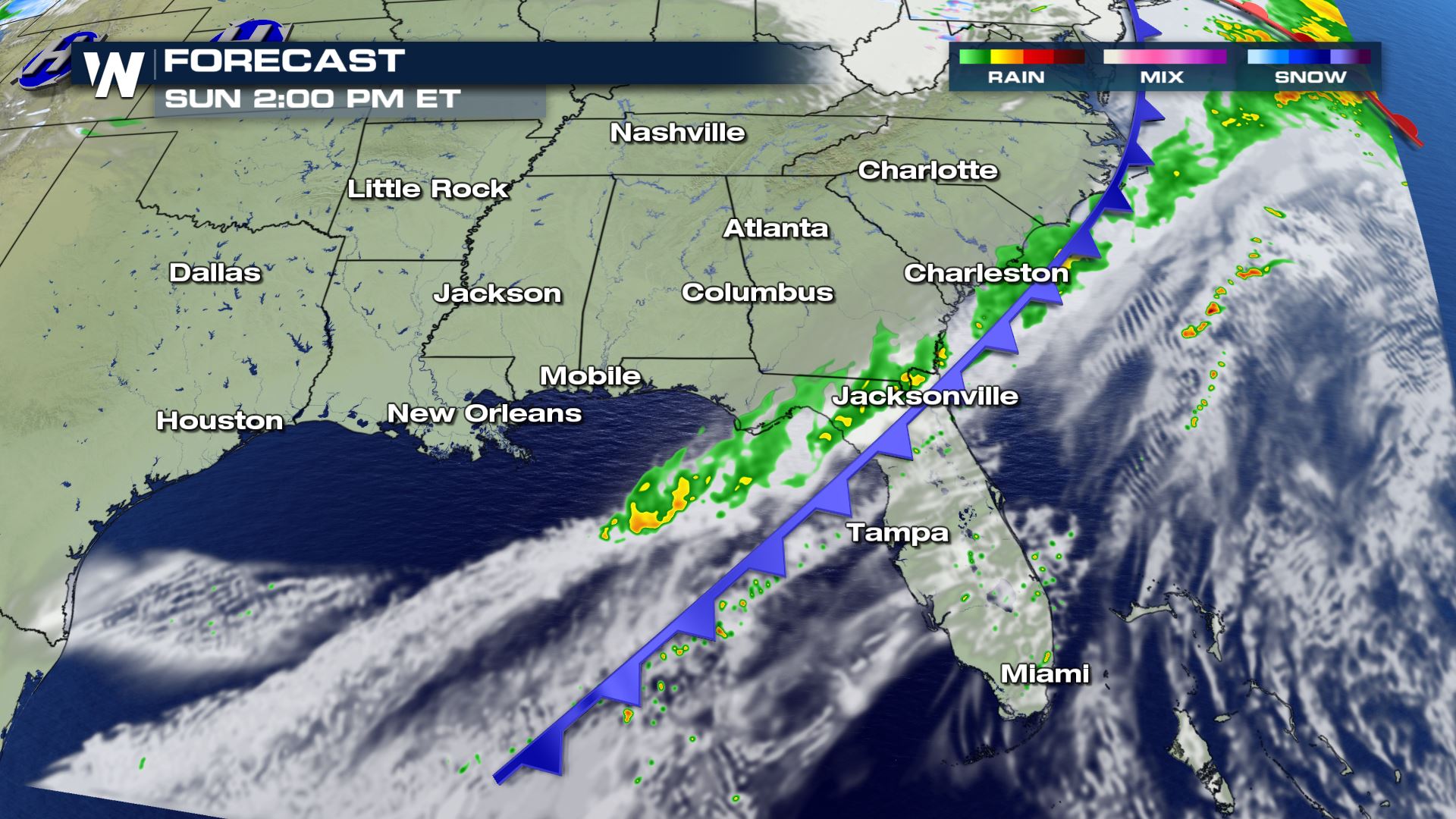 The timing of the cold front will be all morning and into the afternoon across the Southeast region.  Some storms could be strong so be on alert for flash flooding and damaging winds in these areas.
Rainfall Potential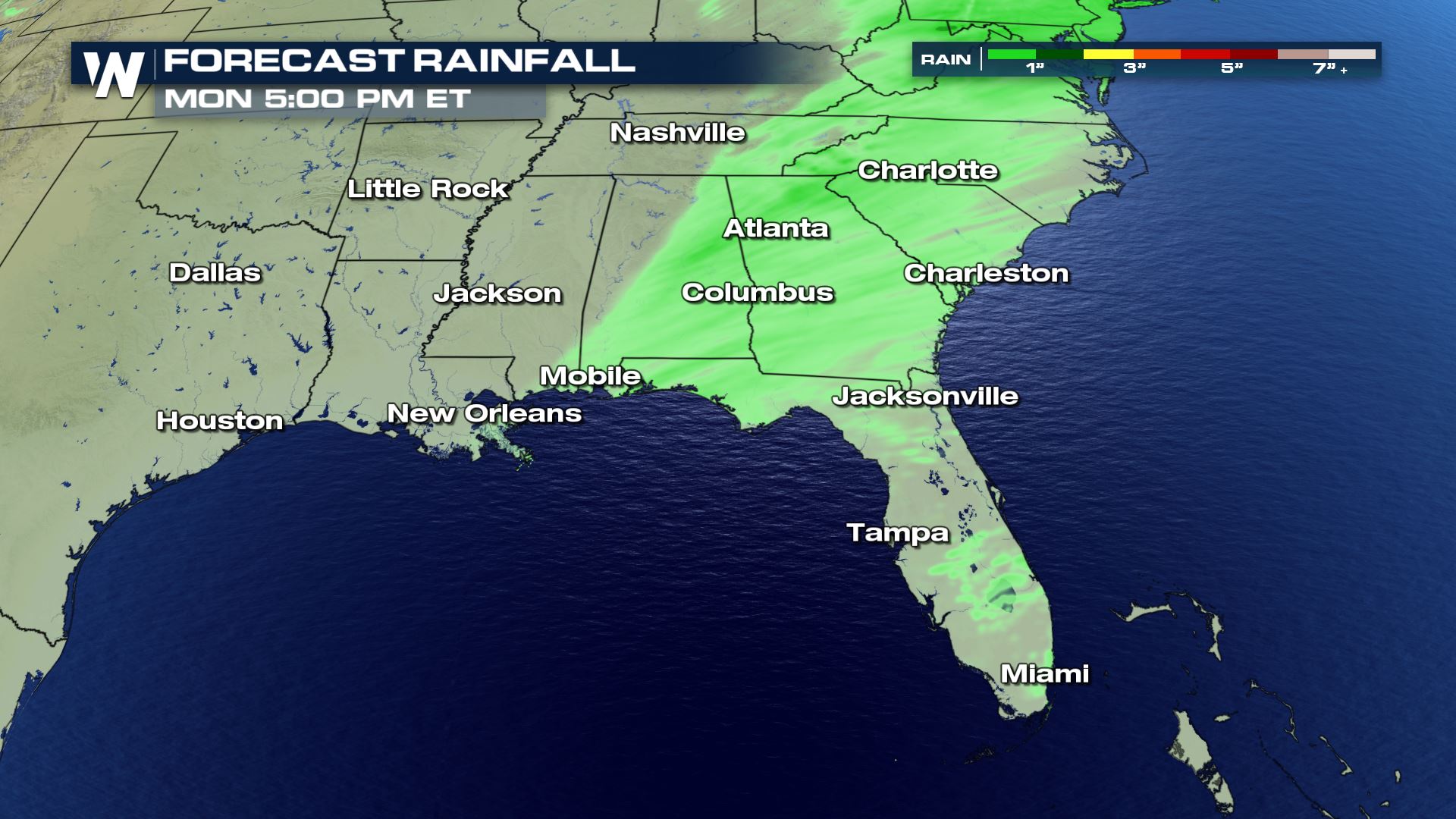 Times of heavy rain will be possible across the Southeast with a chance for up to 1 inch of rainfall.