Sunday
Severe weather moves east we will see a risk of severe weather across western and central New York on Sunday. We will be looking for gusty winds and small hail to move through during the afternoon and evening. Not every storm will be severe, but a couple will be on the stronger side.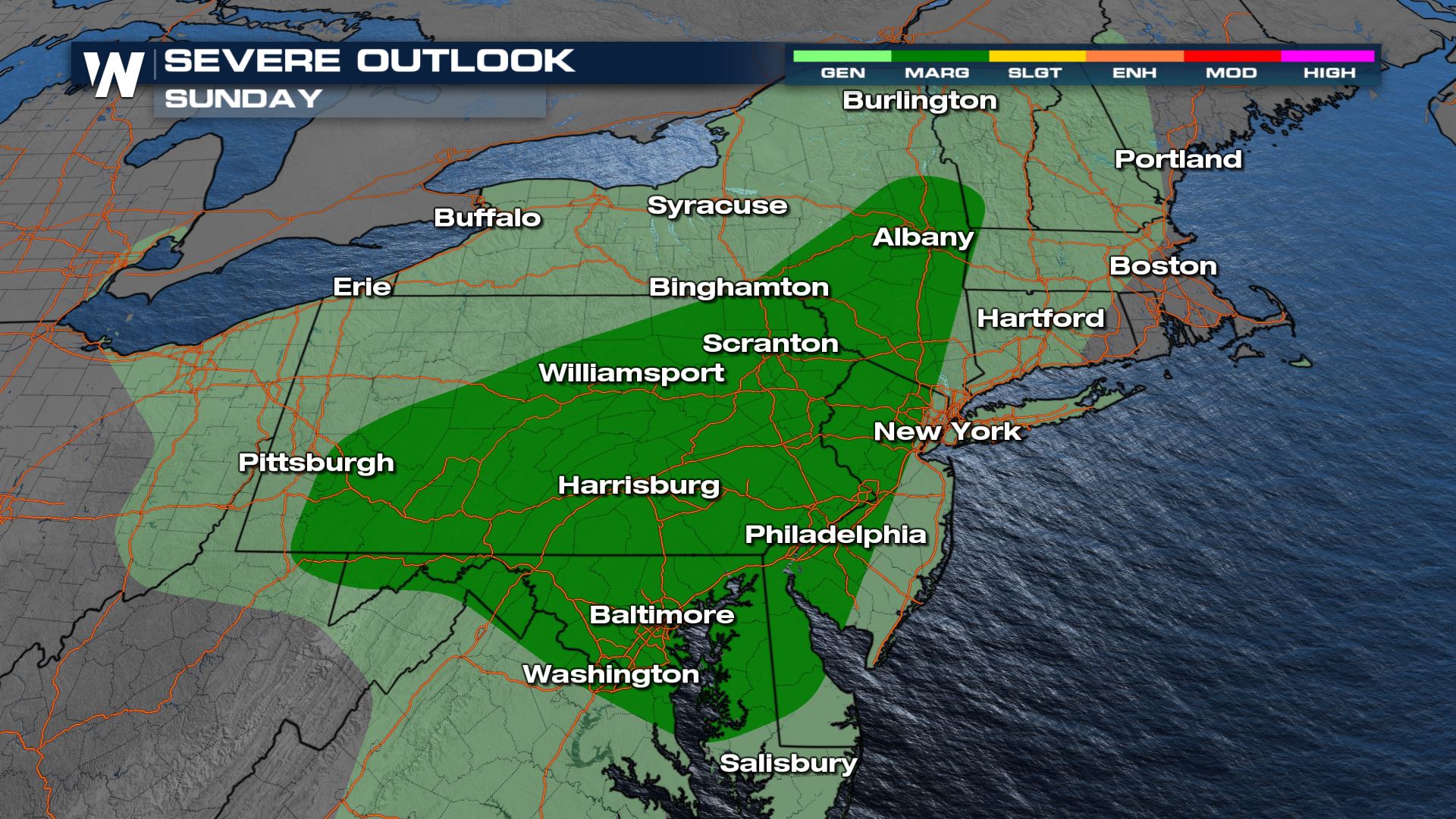 Wind and hail are the primary threats but remain on the lower end of the severe scale. This means hail upwards of 1" in diameter and wind gusting to 60 mph at times.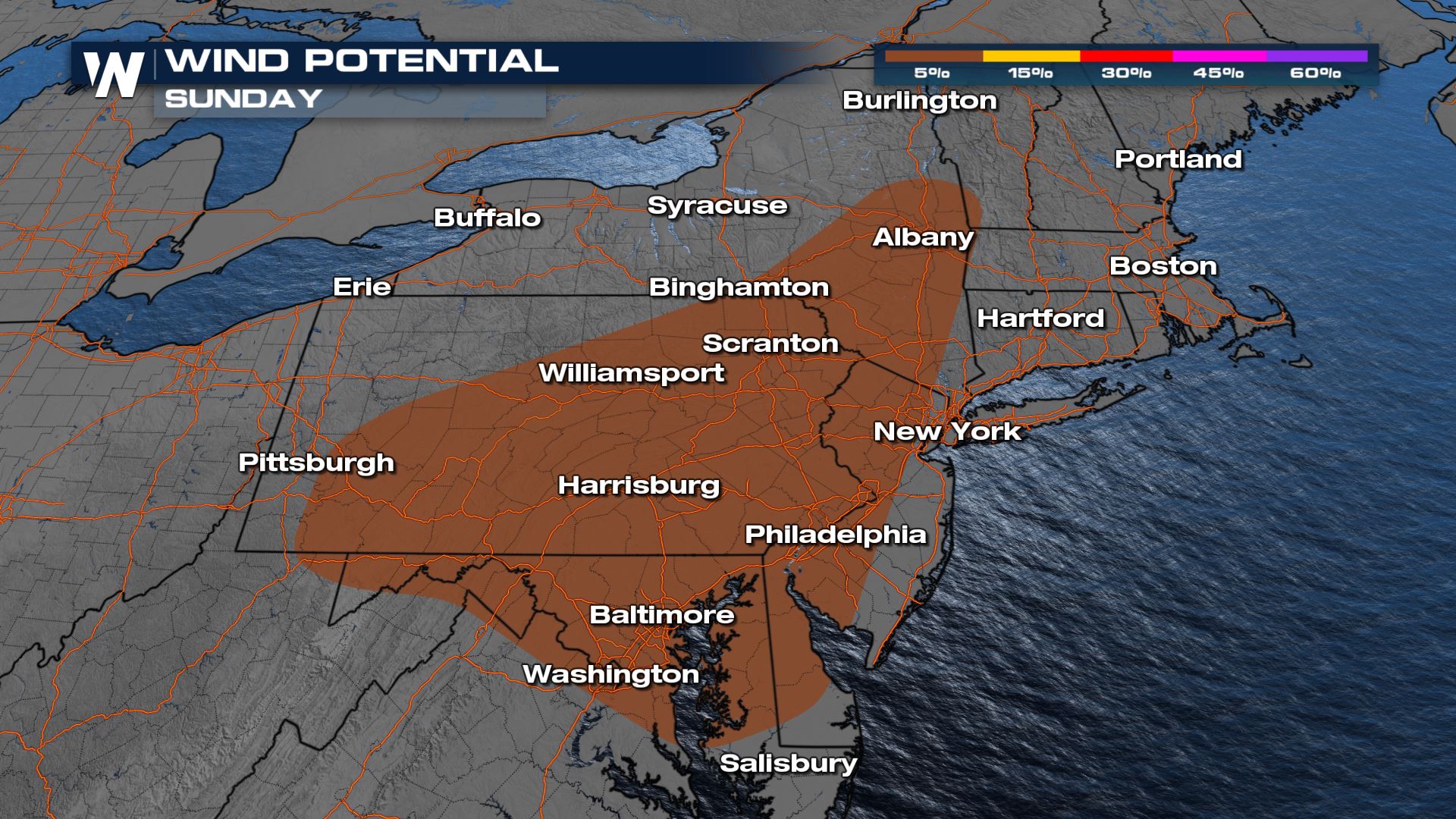 Forecast
By the afternoon, stronger storms will be tapping into the instability while the rain starts to fill in along the cold front.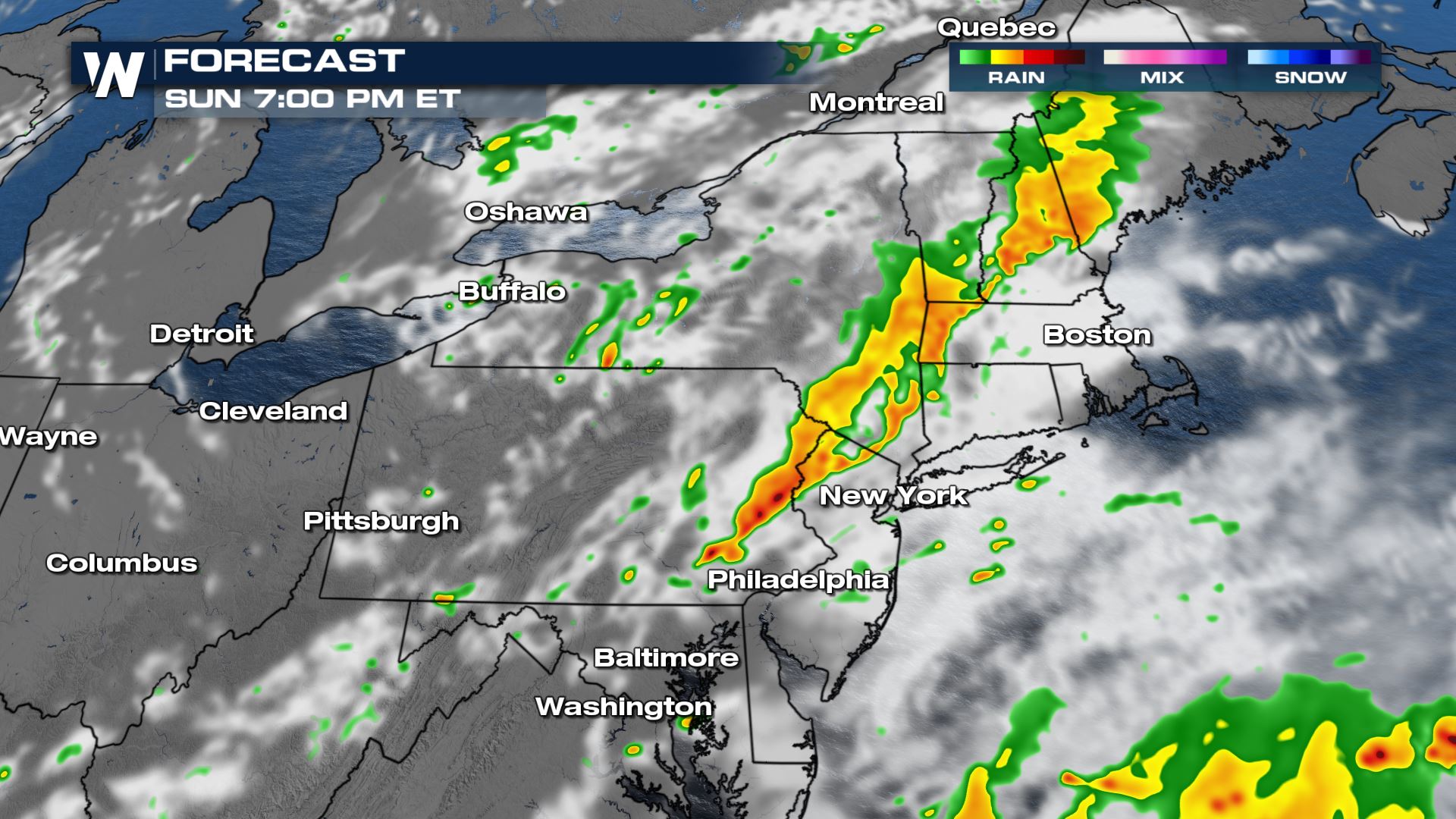 Storms will hold their structure into the evening hours. While they may weaken below severe limits, some storms could last into the late night hours.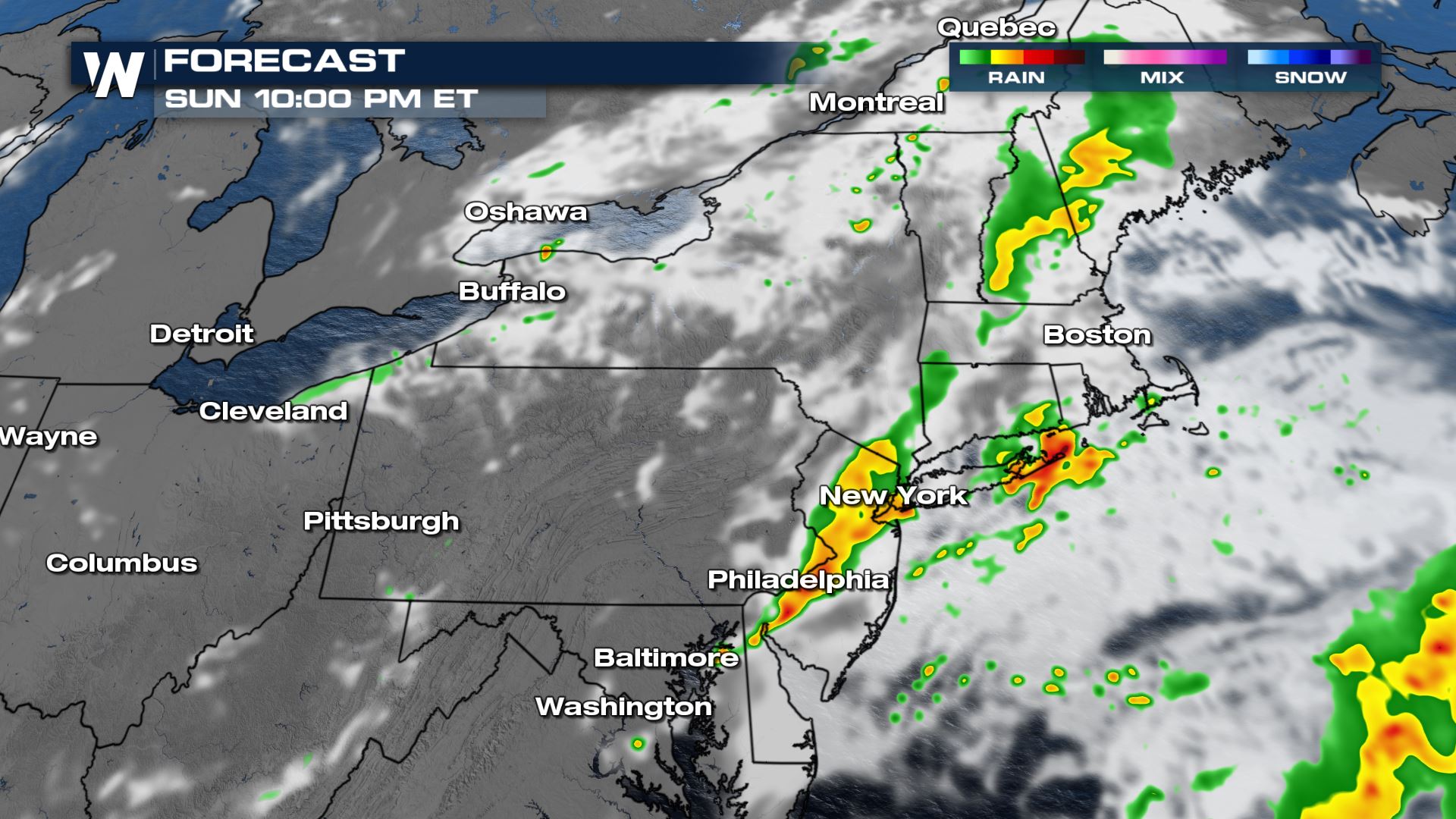 By Monday morning, just a few showers will remain for coastal New England.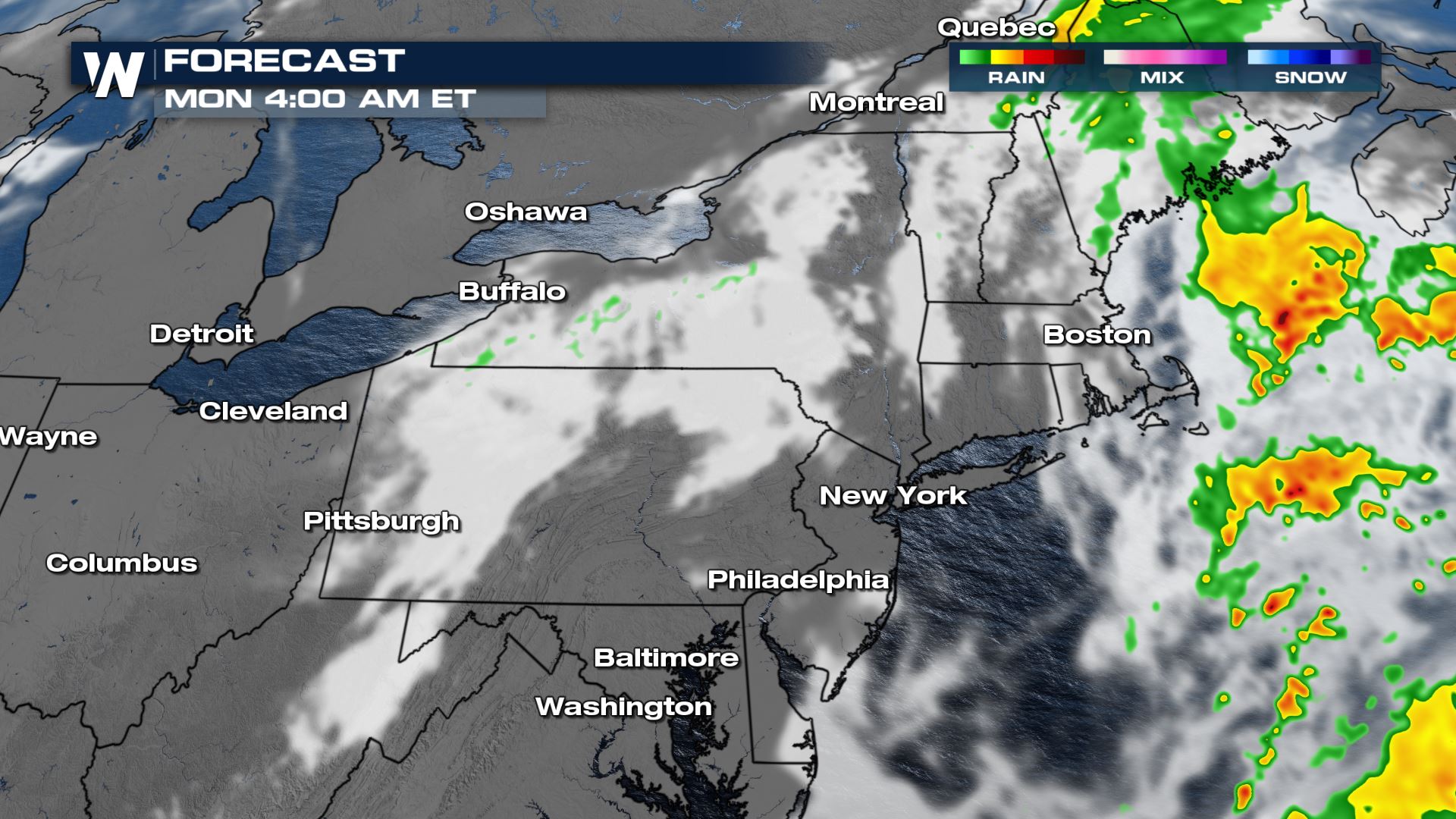 Rainfall Potential
The heaviest of the rain sets up in the Green and White Mountains thus creating an elevated flooding concern. Most of the region under the risks for storms today and tomorrow only get about and 1" of accumulation. Isolated areas, especially those under the excessive rain outlook, could see up to 3" on the highest end of the spectrum.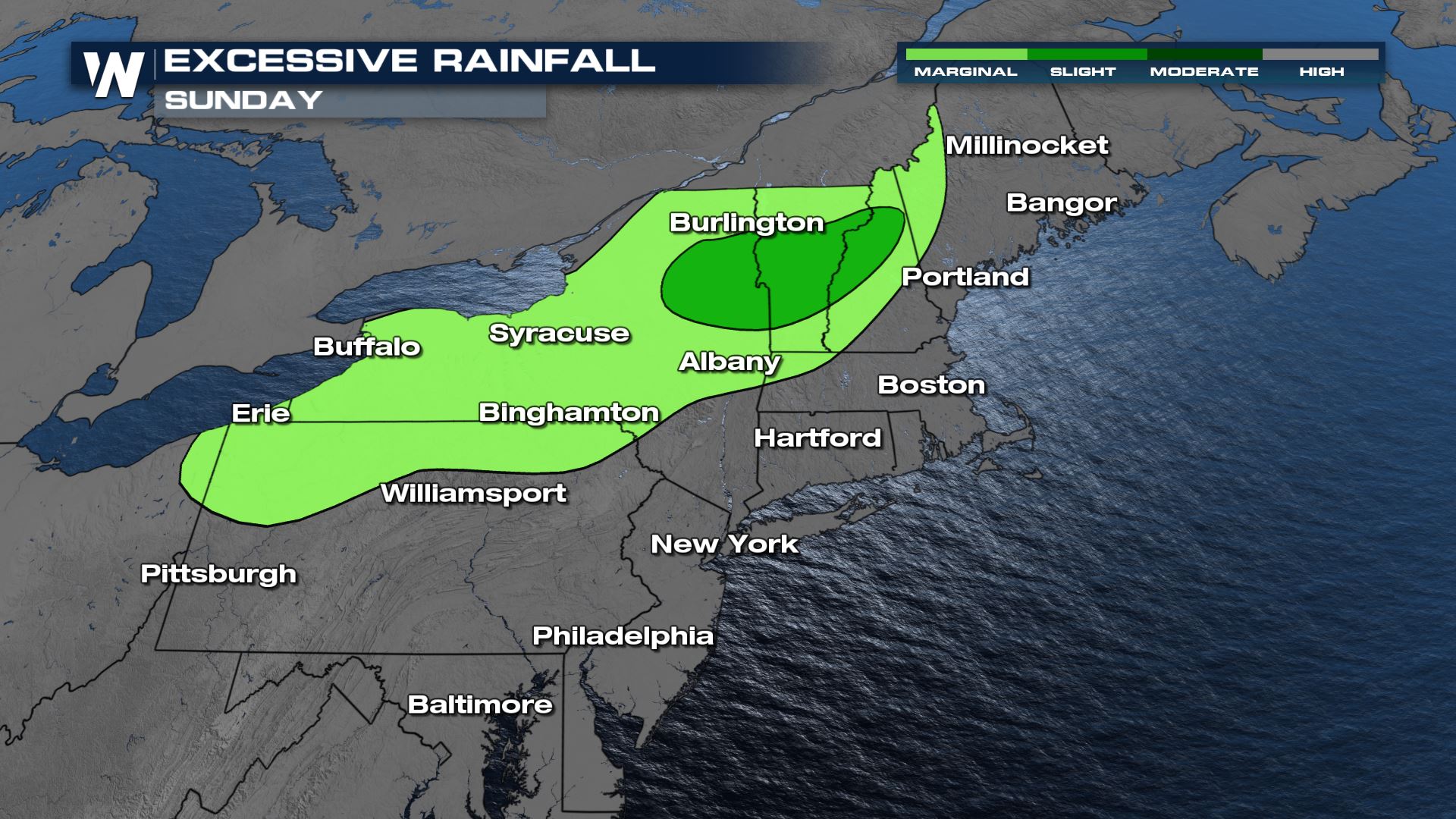 A flash flood watch is in effect for portions of New York, Vermont and New Hampshire through Monday morning for heavy rain & the potential of flooding.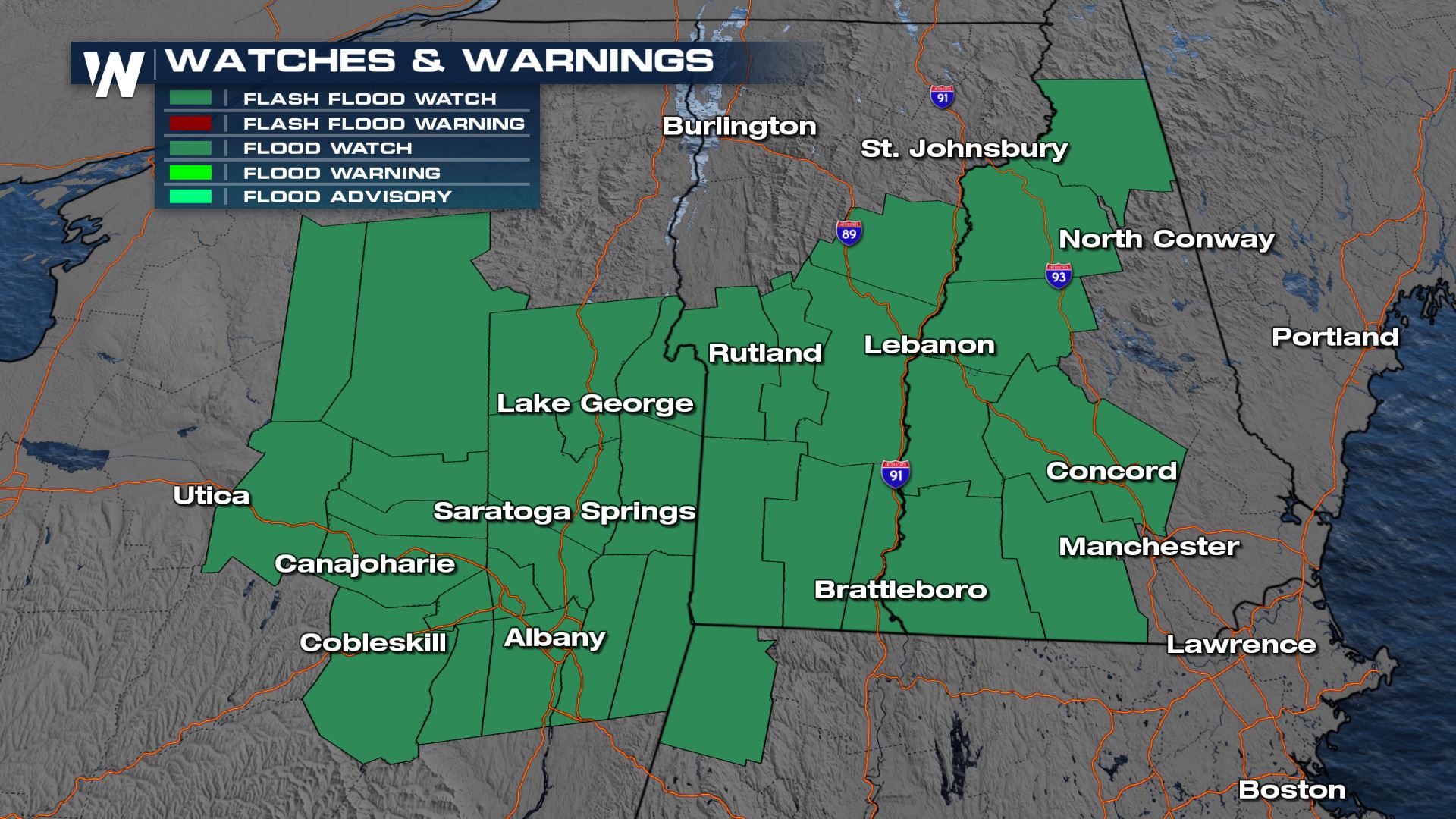 Join us :10 past the hour for the east region forecast update.