If you live in Colorado or Kansas, be ready for some very strong winds today and tomorrow.  Sustained winds will likely be 35-45 mph with gusts over 55 mph.  This will lead to blowing debris, high fire danger and dangerous travel conditions.
Wind Alerts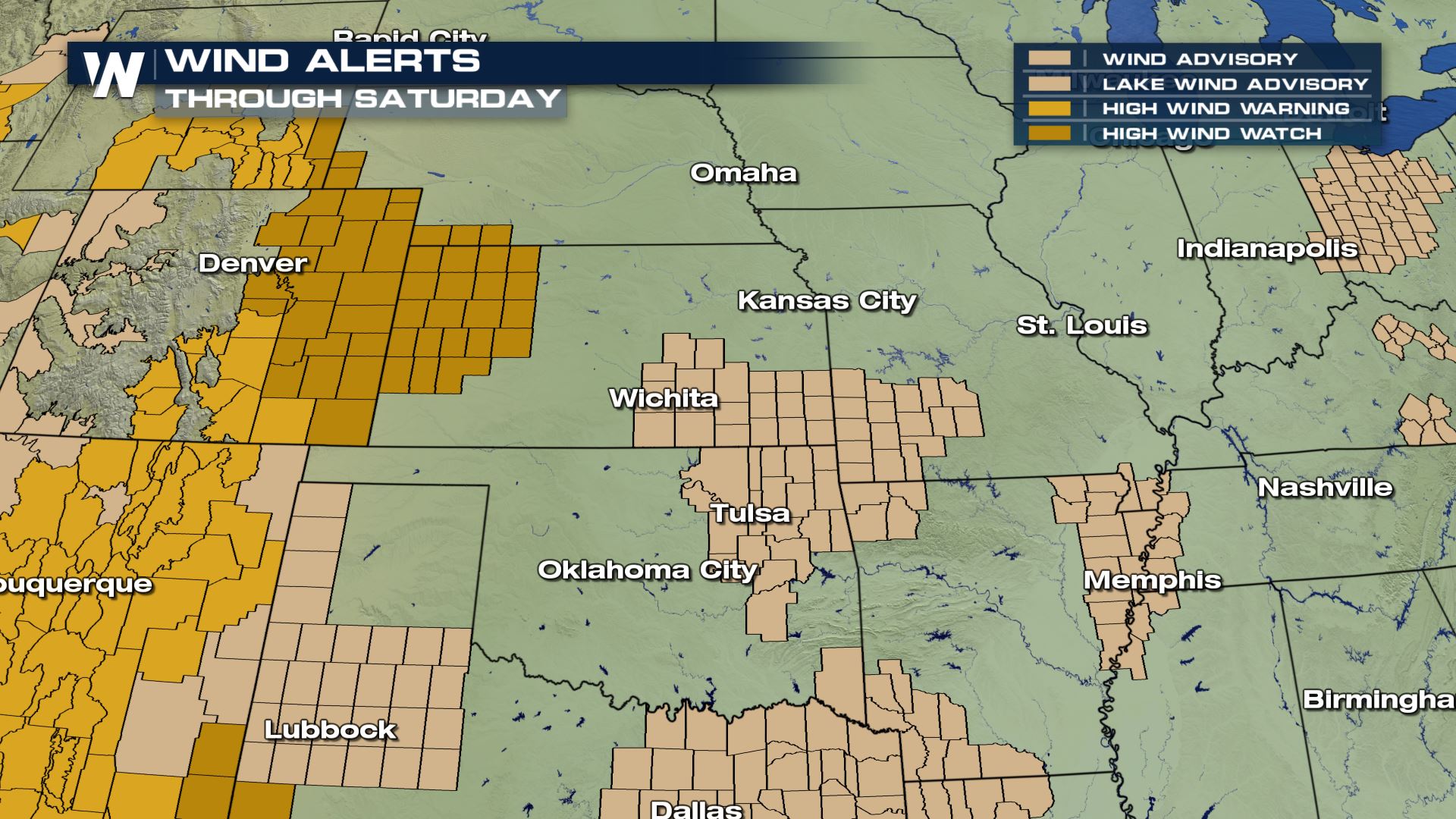 Parts of the region are already under wind warnings and wind advisories through Saturday morning.  These same areas are also under red flag warnings with an increased fire weather risk.
Wind Forecast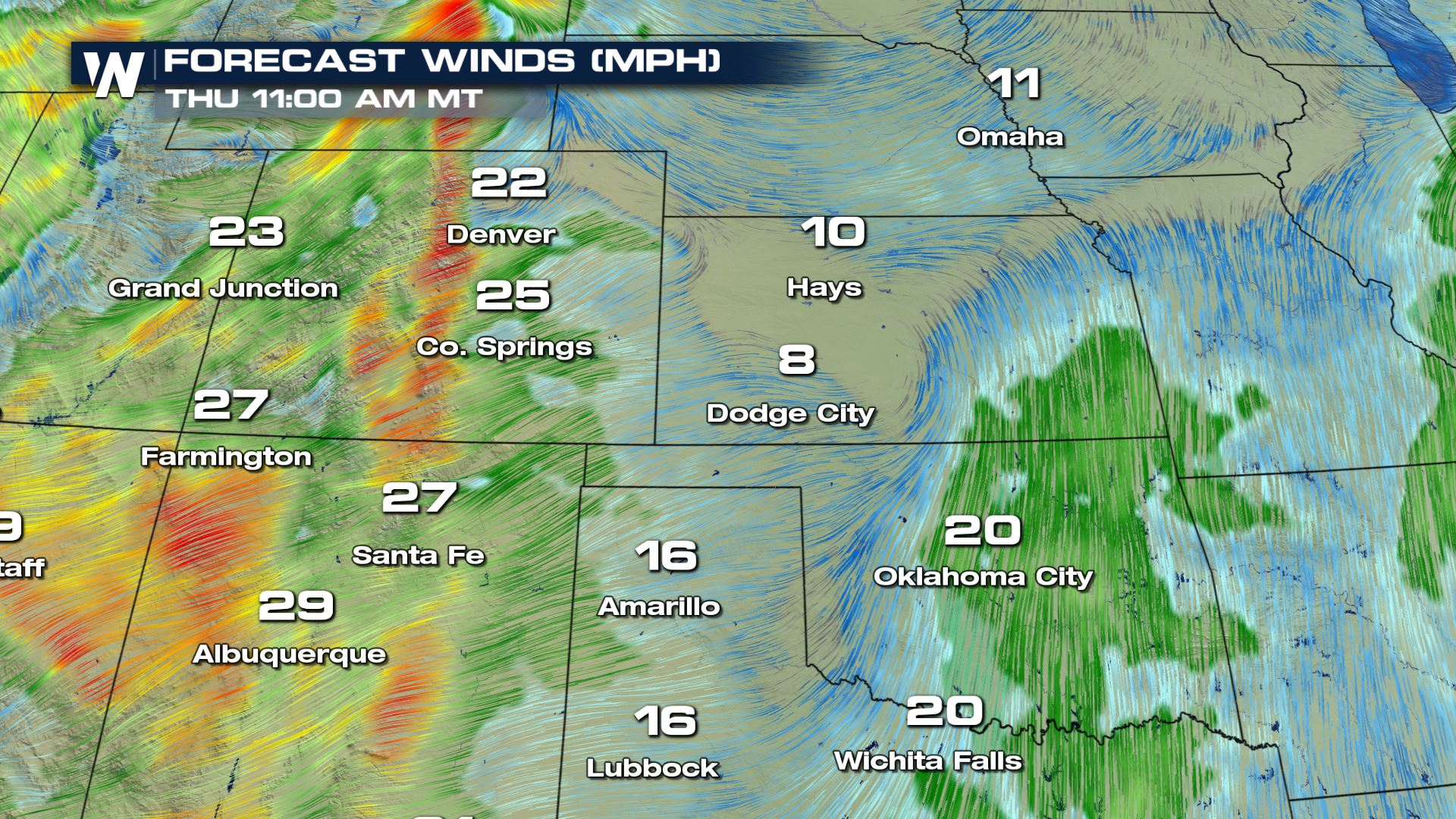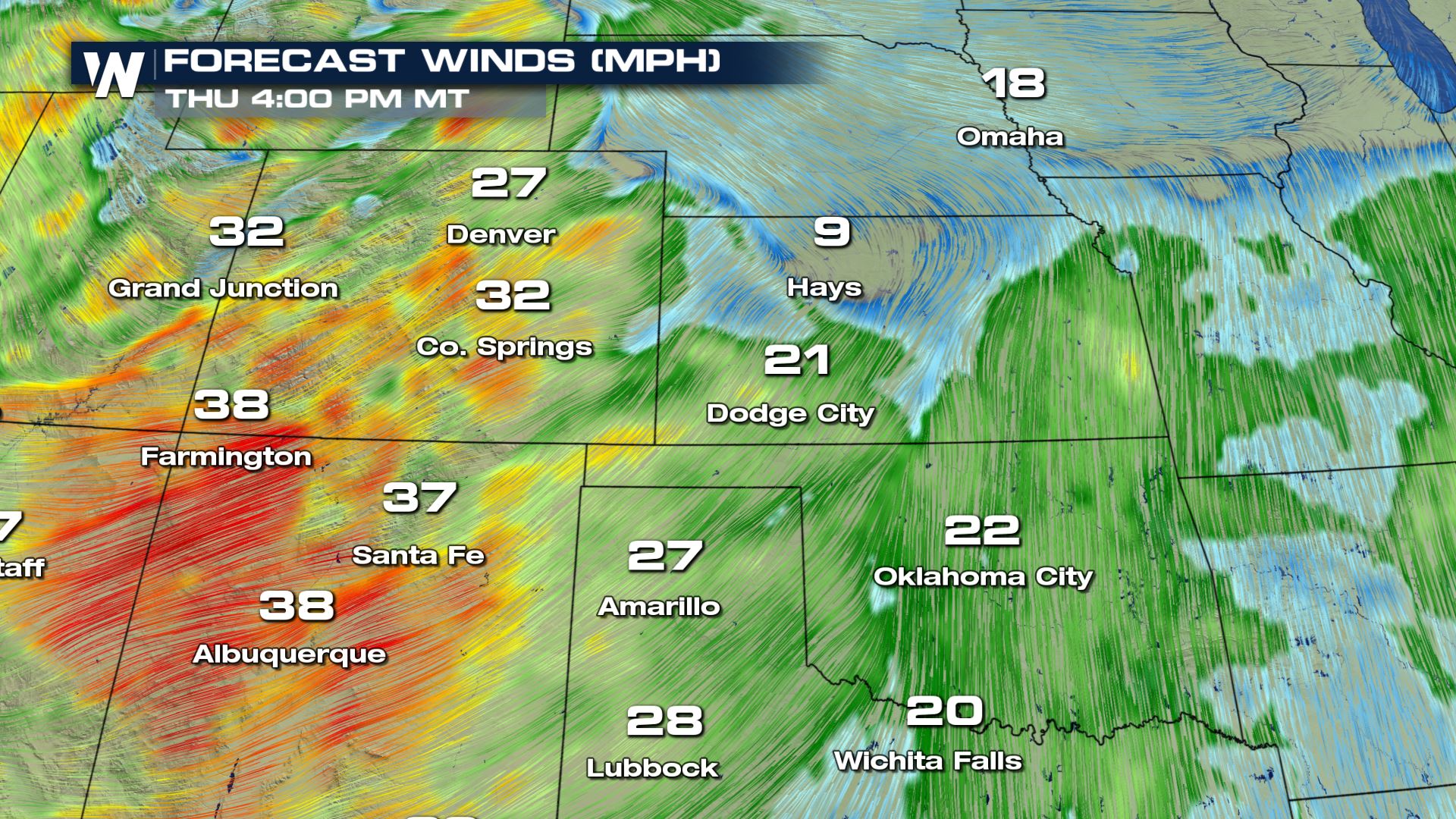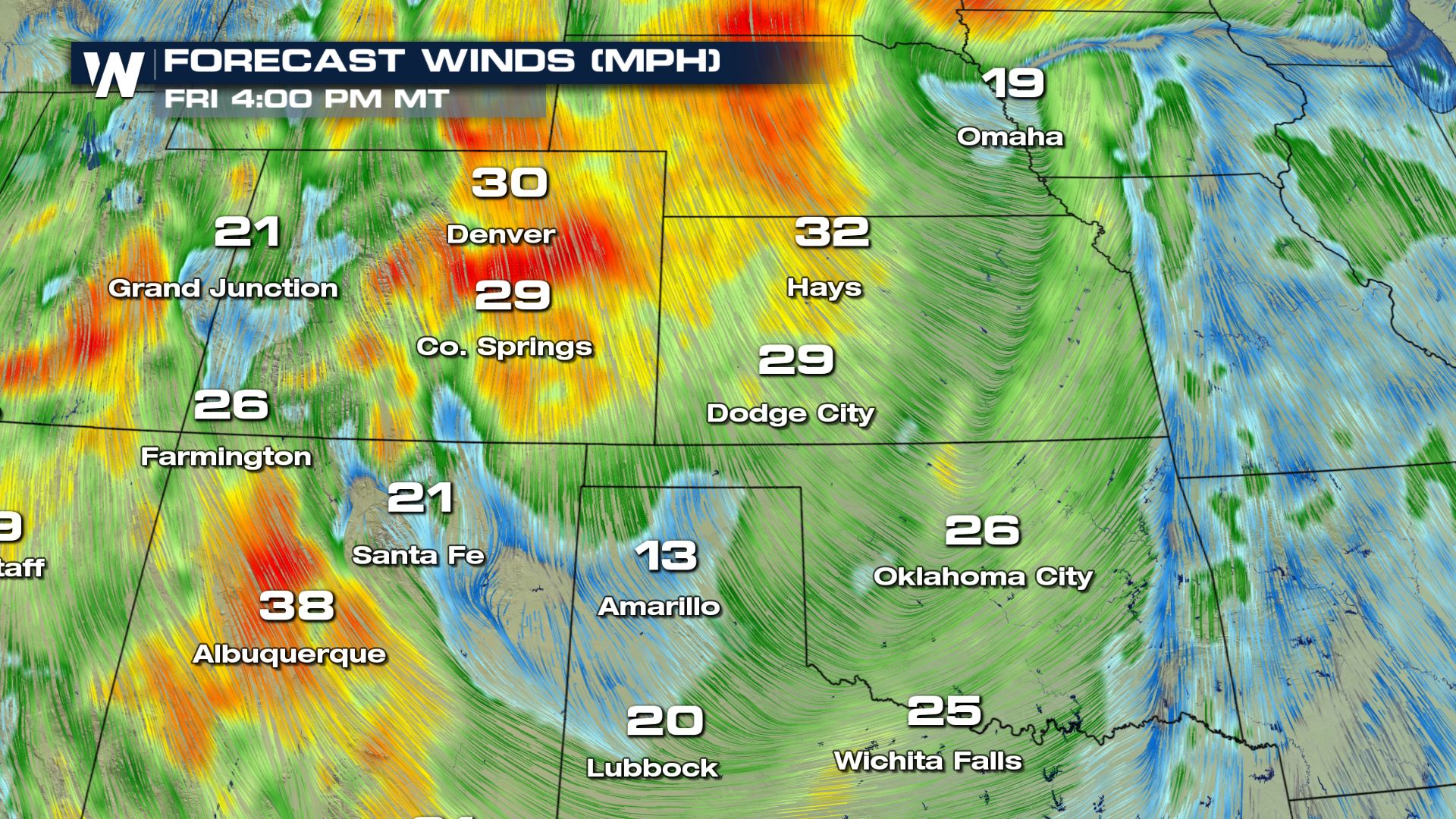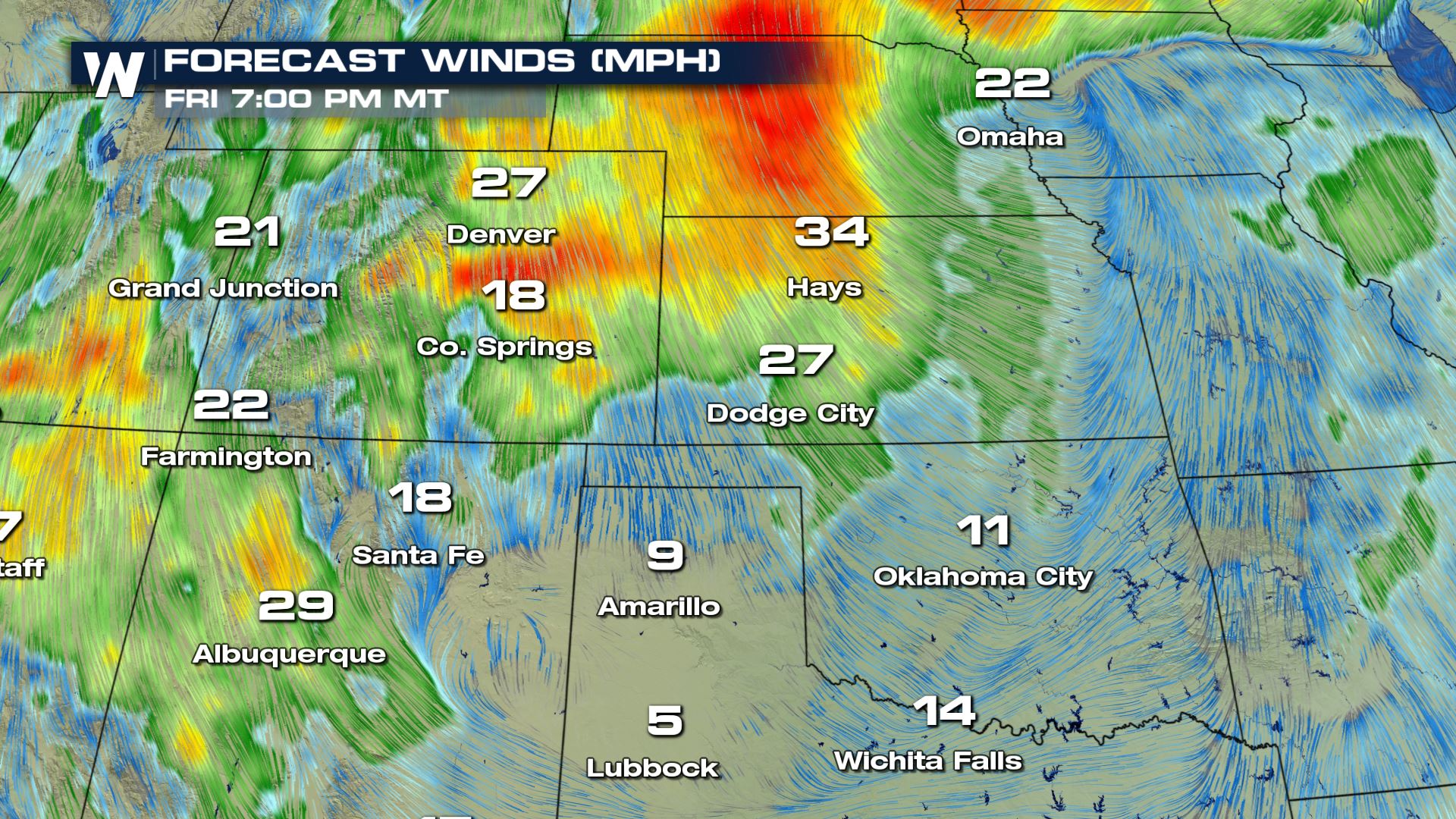 Extreme wind speeds are on the way for parts of Colorado, Kansas and New Mexico...where sustained winds will range from 35 to 45 mph.  Those are just the sustained winds...wind gusts will likely be over 60 mph.  Expect areas of blowing dust, along with strong cross winds on north south oriented roadways today. On Friday into Saturday, strong and potentially damaging north winds will be possible resulting in dangerous cross winds along east west oriented roads. Please be safe in these areas!