A fast moving cold front will bring increasing showers and storms across Eastern Pennsylvania.  Cities like Scranton and Harrisburg will need to monitor the threat for wind speeds over 58 MPH.  Here is the very latest.
Severe Outlook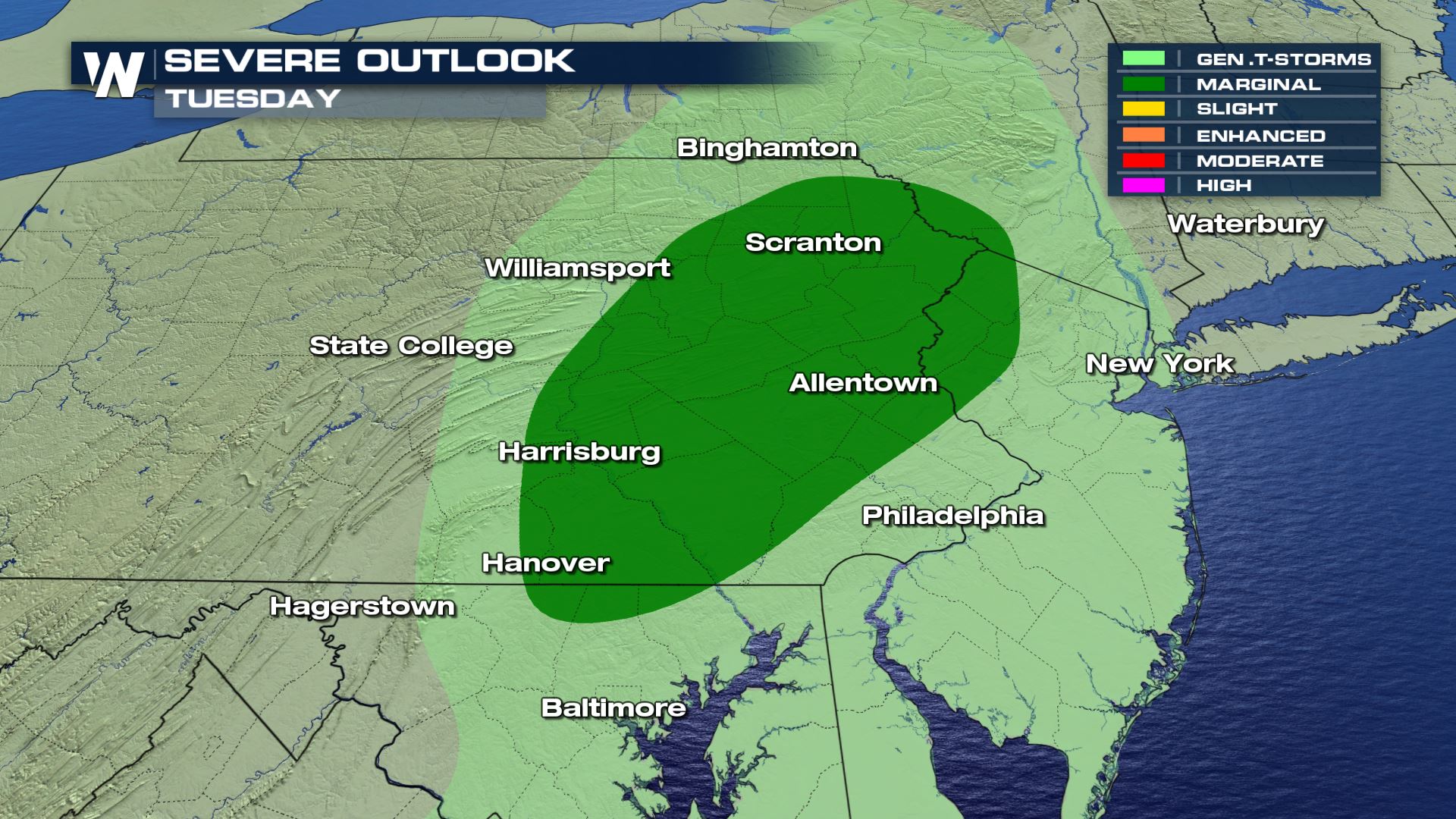 A Marginal risk of severe weather has be placed over these areas.  This means isolated severe storms.  The good news is that there will be a short window for storms, so don't worry about the severe risk lasting all day.
Severe Risks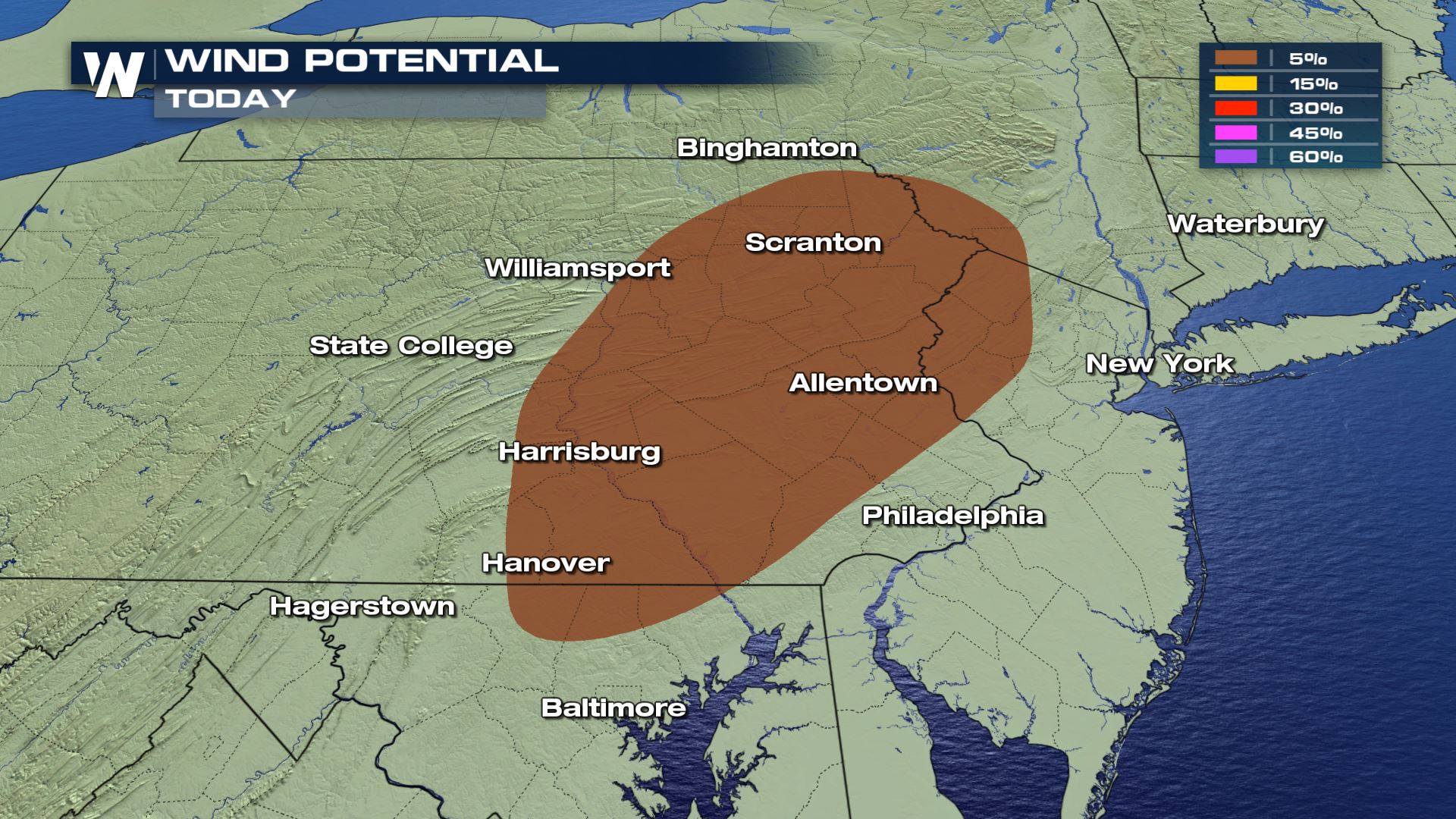 The main risk will be damaging winds over 58 mph.  The large hail and tornado threat won't be with today's storm chances.
Forecast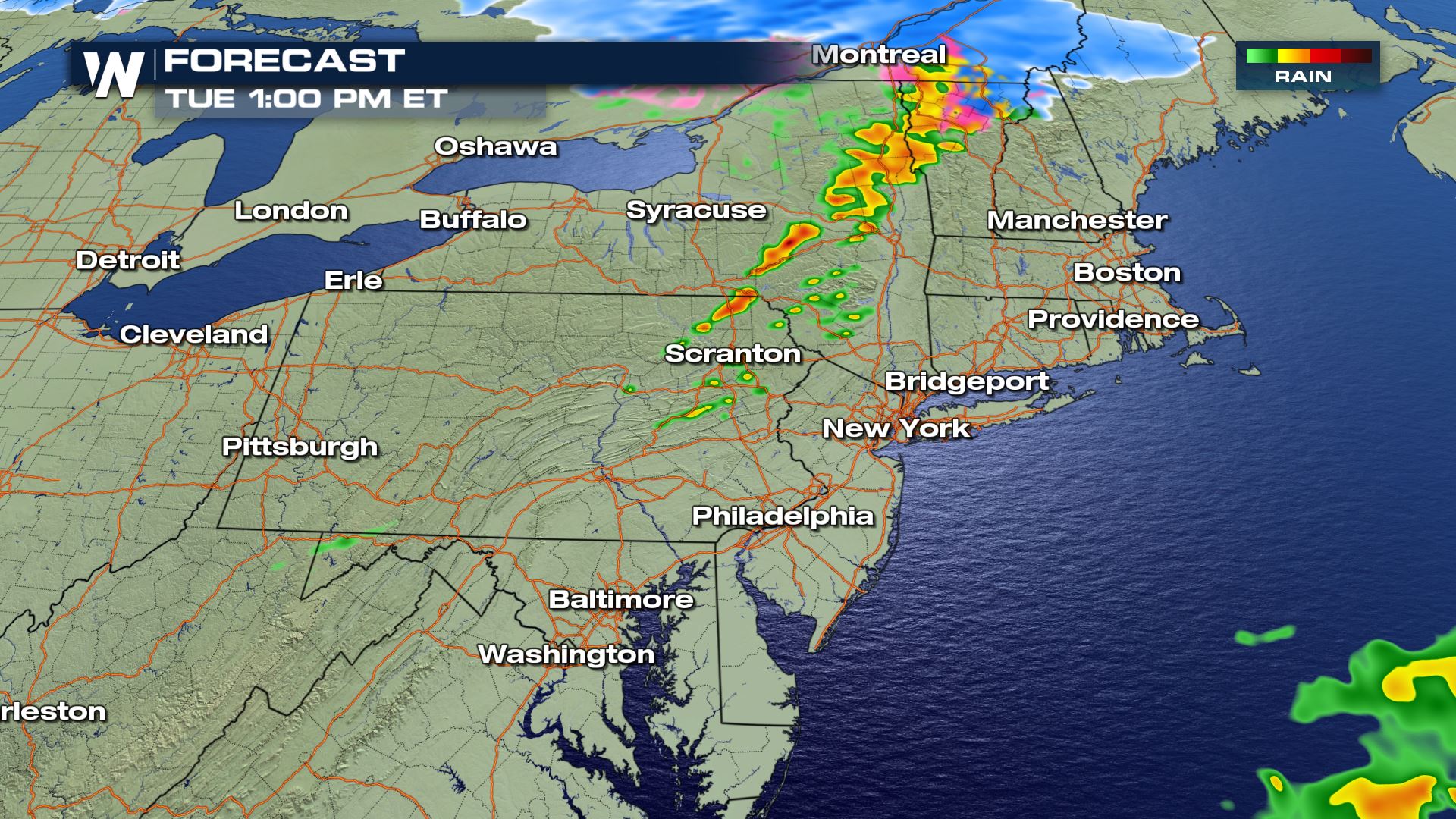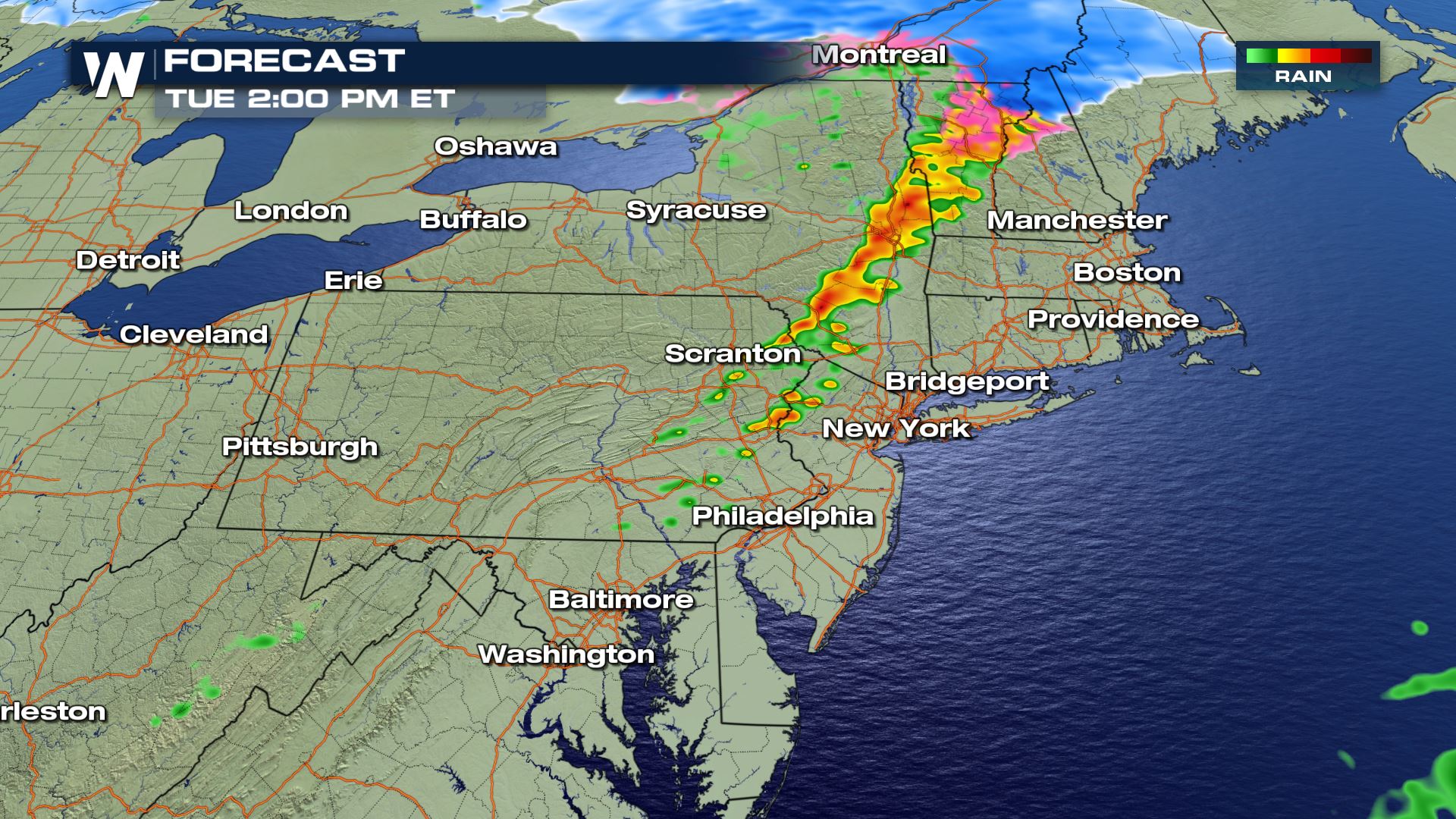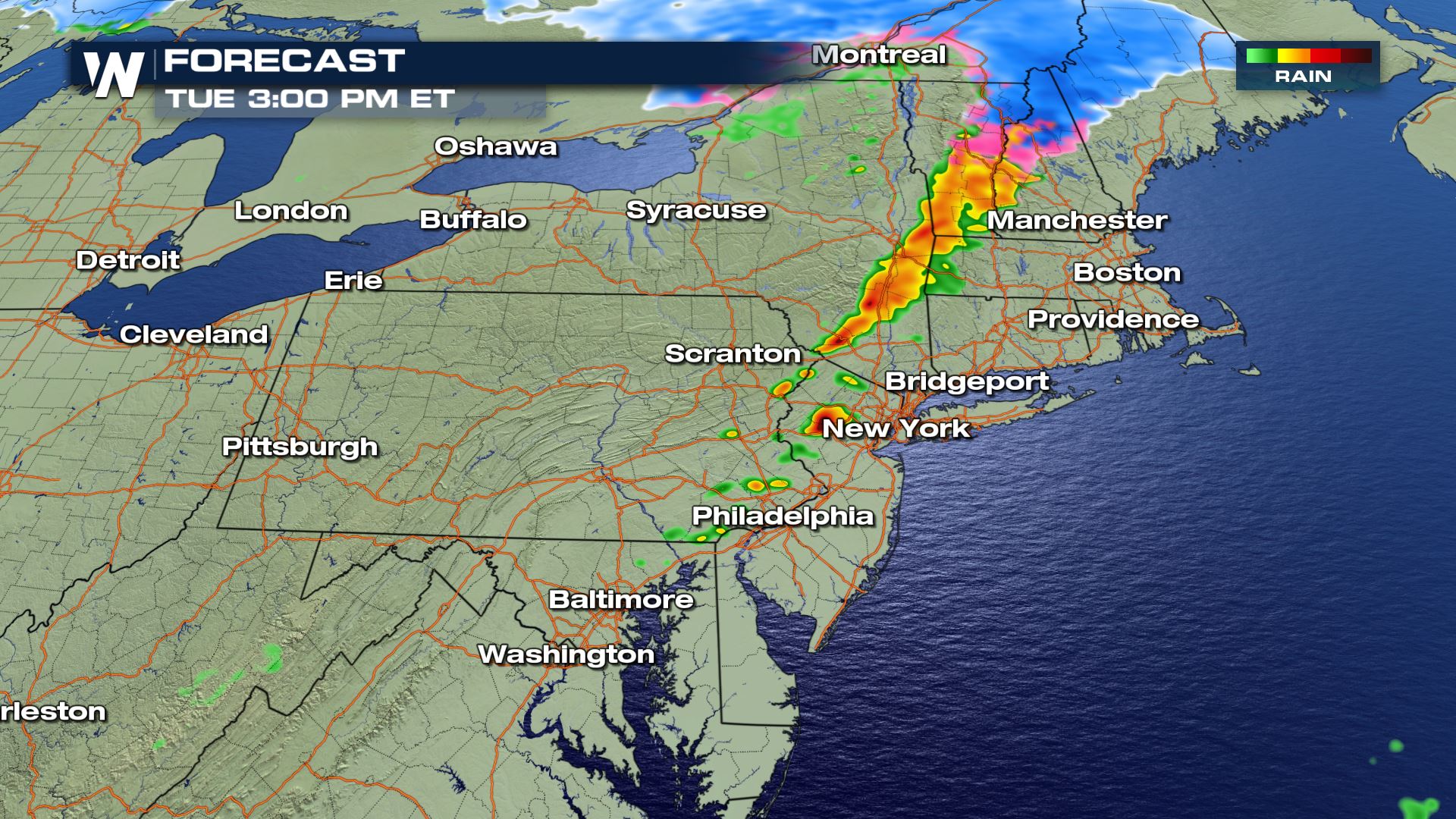 The latest timing with our 3K forecast model is showing this being an early afternoon event.  So from late morning into the afternoon is when the storm chances will be highest and the severe risk will be strongest. Keep checking with WeatherNation for more severe weather updates!