A cold front moving in out of southern Canada will bring the chance for strong winds across the High Plains.  Behind this cold front the temperatures will be much cooler as well.
Wind Alerts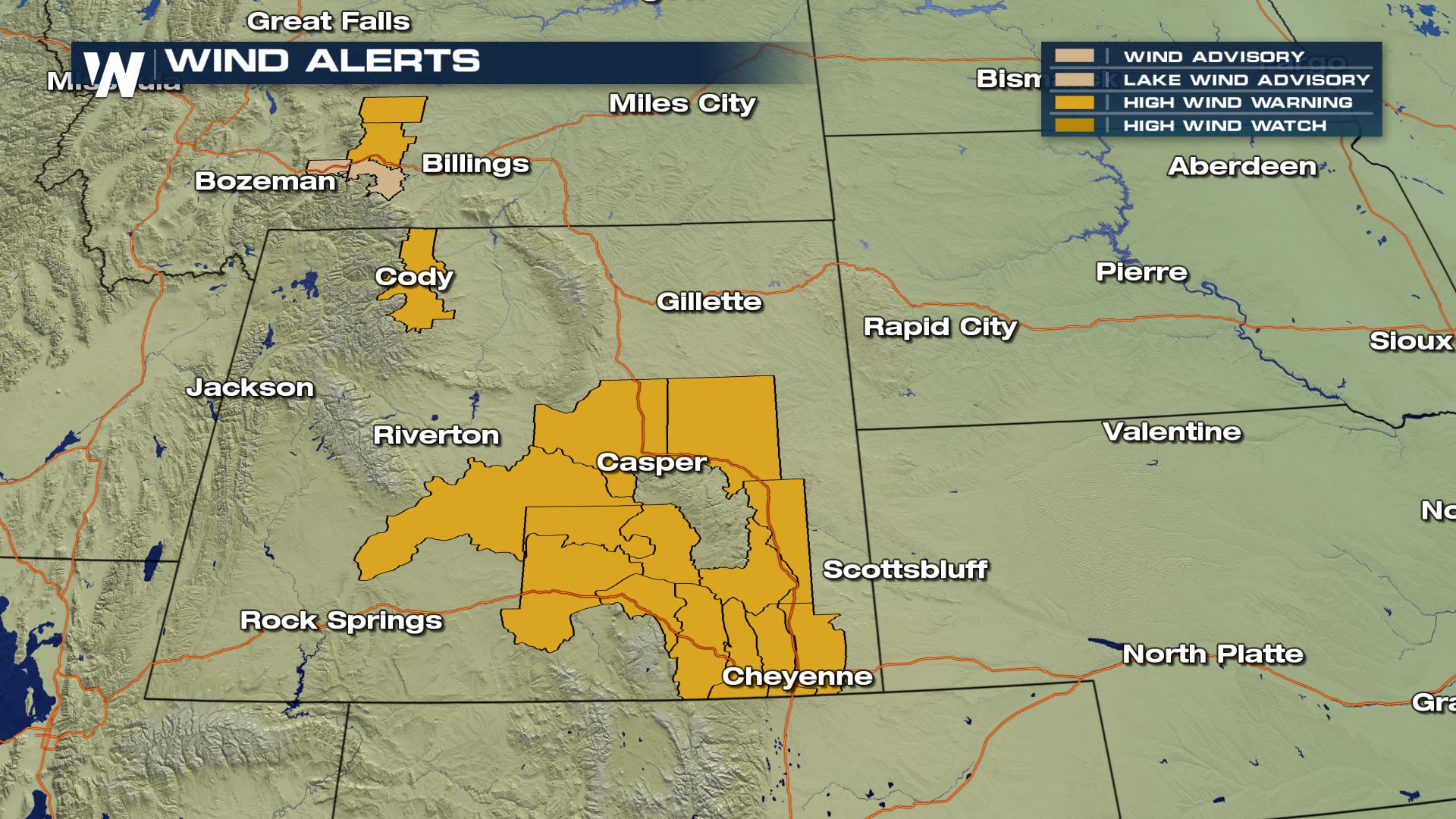 High wind warnings are in effect for parts of Wyoming and Montana through Wednesday.  Areas under the wind warnings will likely experience wind gusts over 60 mph.  I wouldn't be surprised if we feel a wind gusts near 70 mph south of Casper, Wyoming.  If you drive a high profile vehicle, you will want to be extra cautious on the roads.
Surface Forecast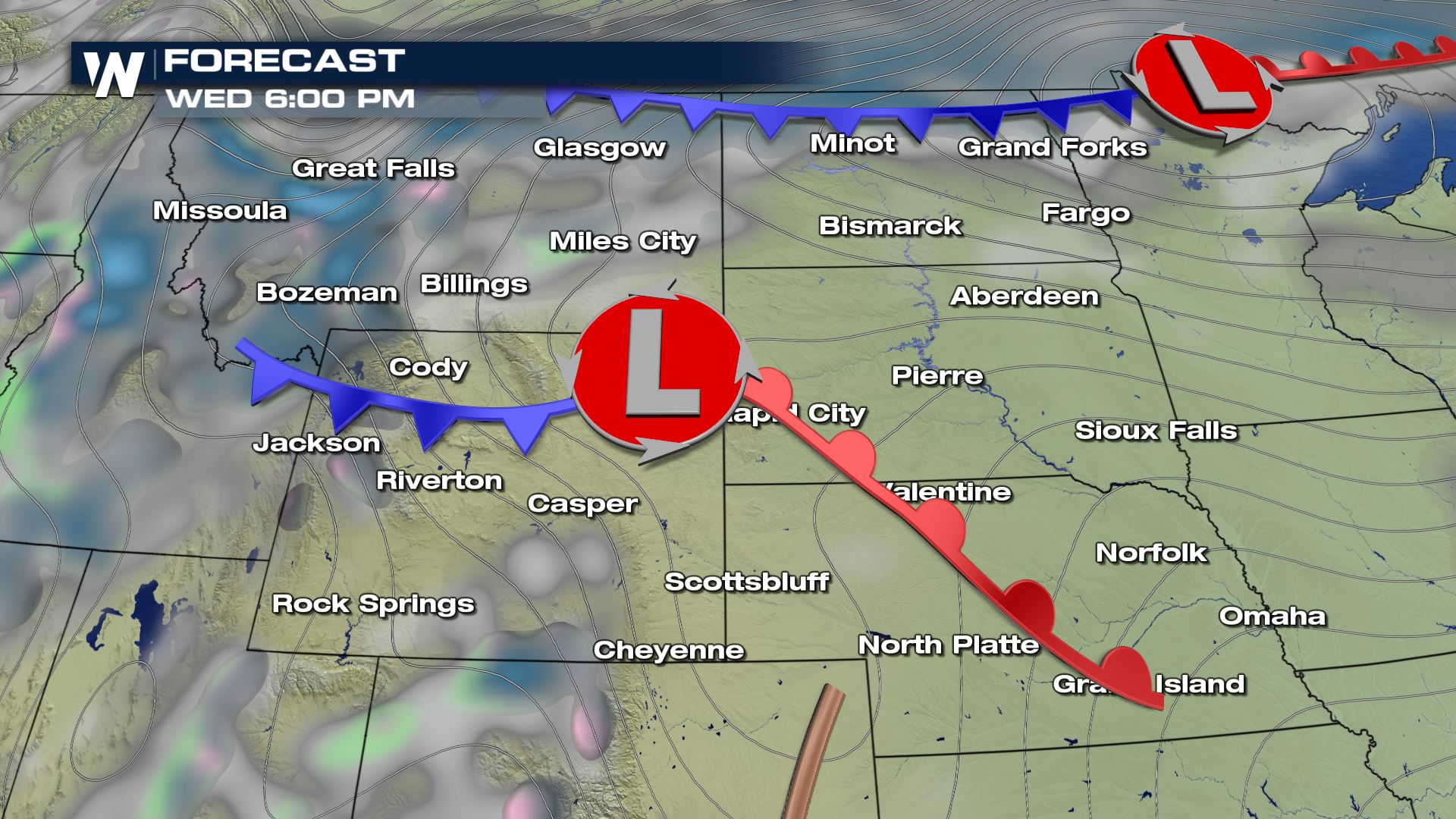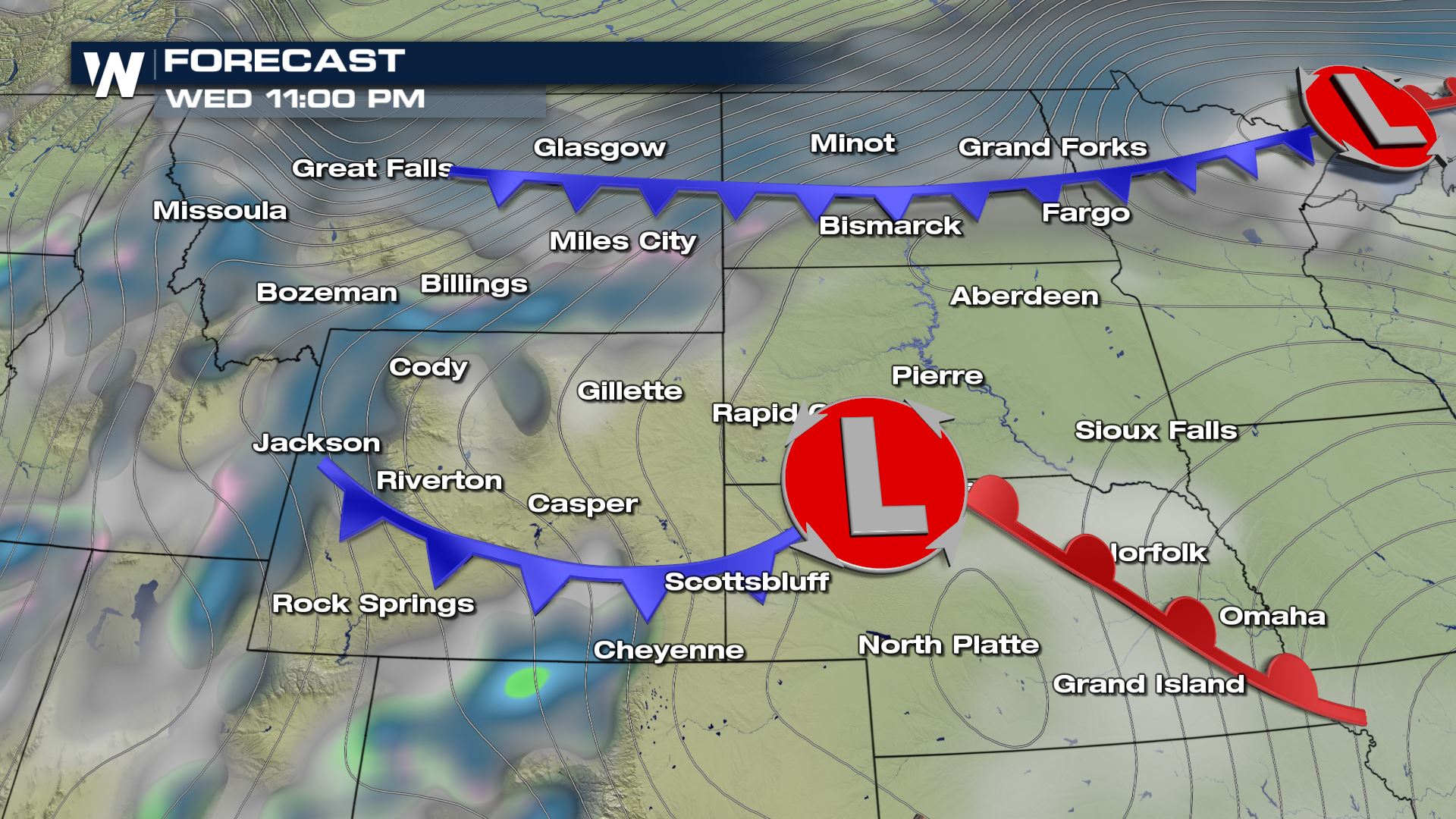 A cold front dives into the region out of southern Canada today.  This front will not only bring strong winds, but also some snow chances to parts of Montana.
Wind Forecast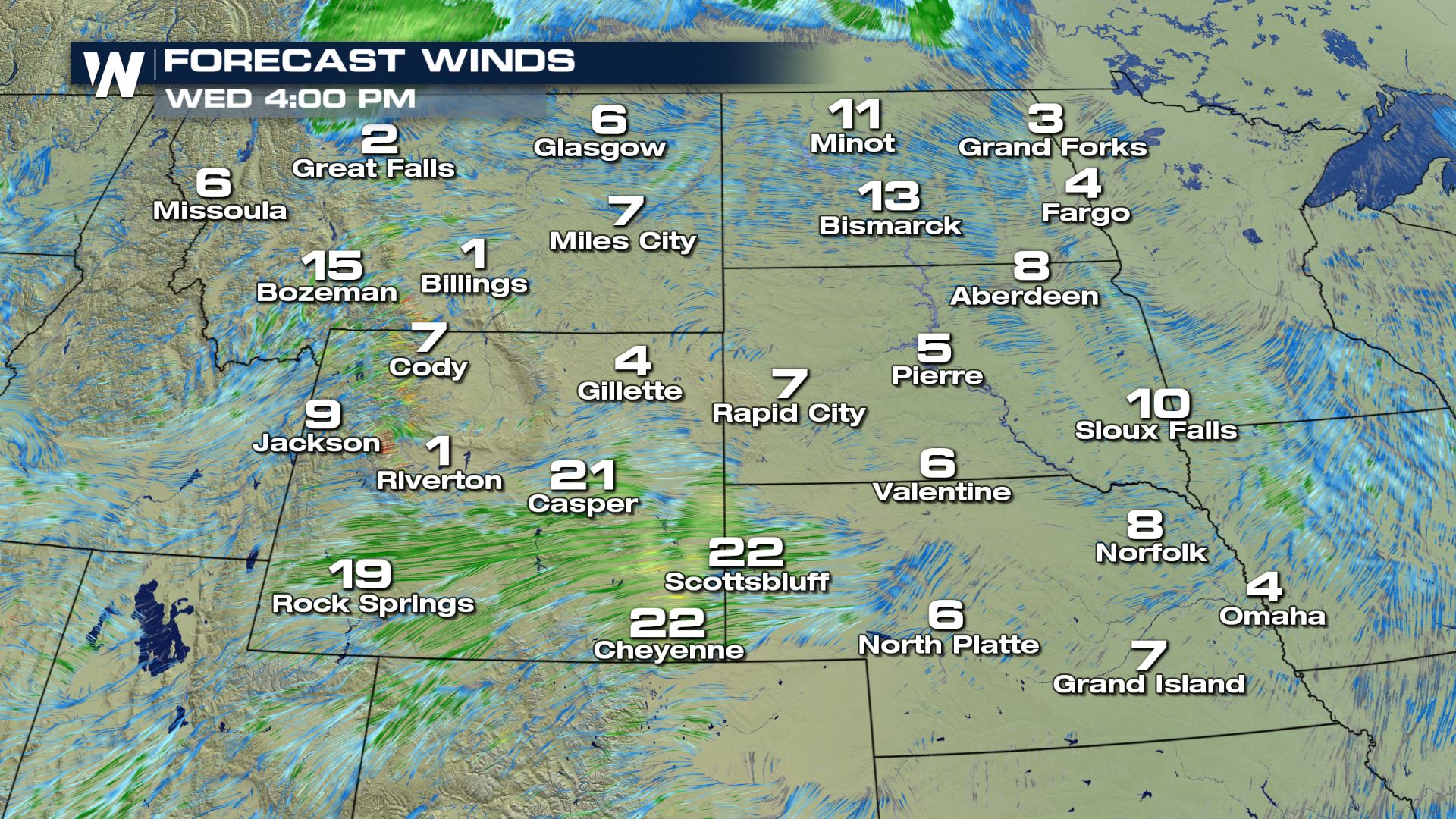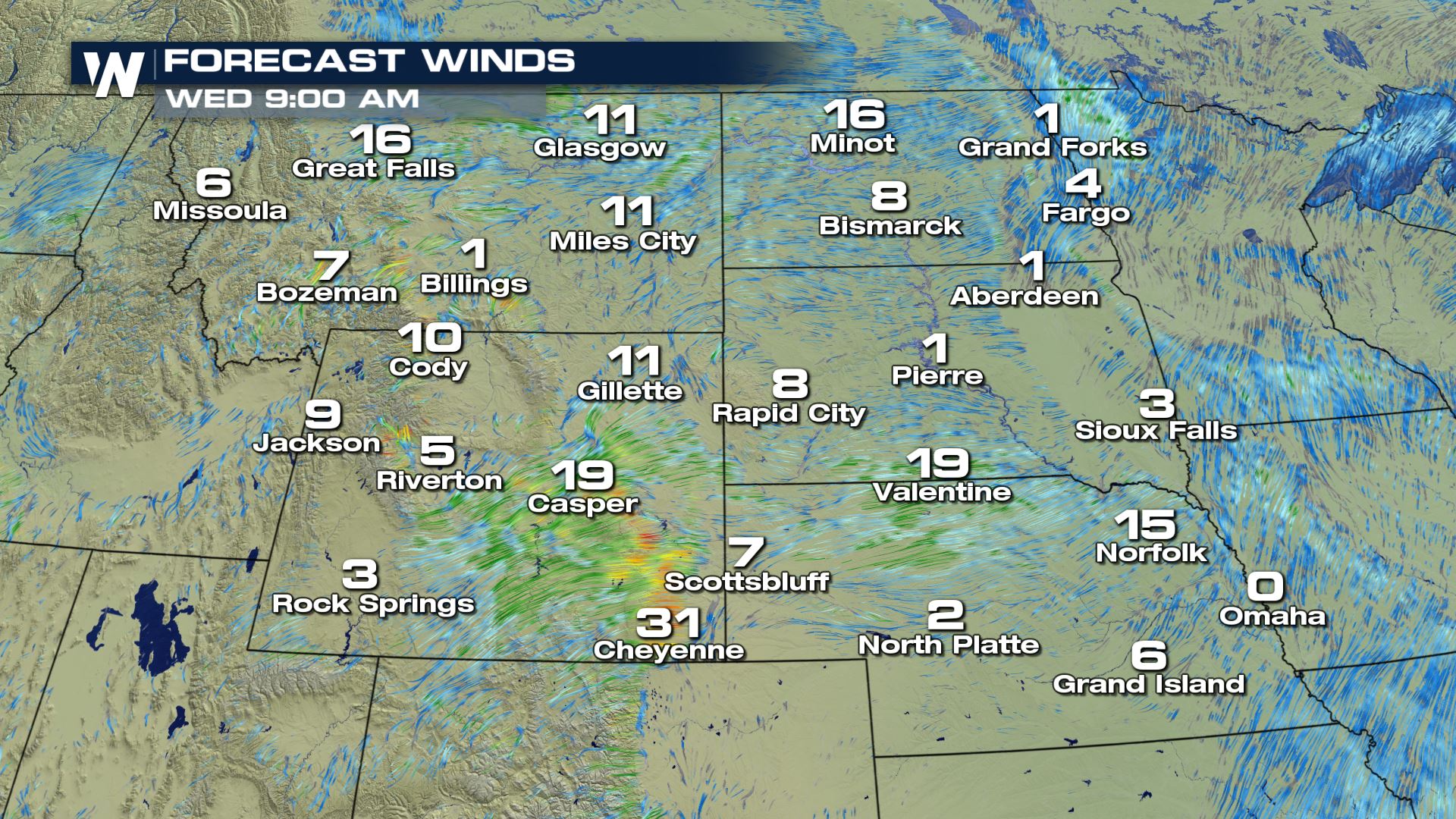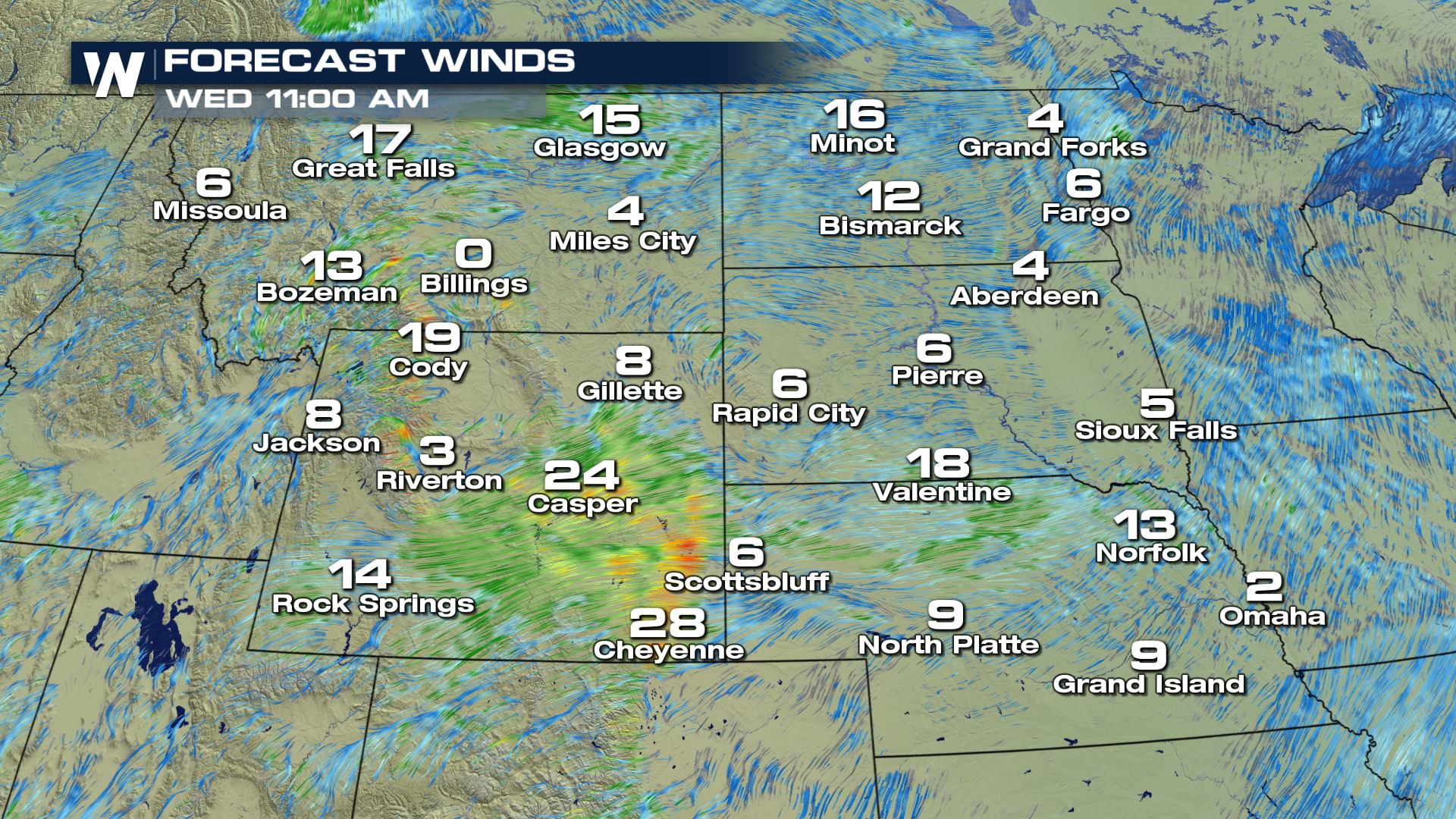 Wind speeds of 30-40 mph will be possible into parts of Wyoming and Montana through Wednesday evening.  The strong winds will be located in southeast Wyoming including Casper and Cheyenne. Stay tuned to
WeatherNation
on-air and online for the very latest on this wind event.
Meteorologist Patrick Crawford