Several waves of energy moving into the Northwest will bring
heavy rain and high mountain snow
, but the other risk these systems will bring are some strong winds.  Wind alerts are scattered across the Northwest for both Friday and Saturday. Here is the very latest on the high wind event.
Wind Alerts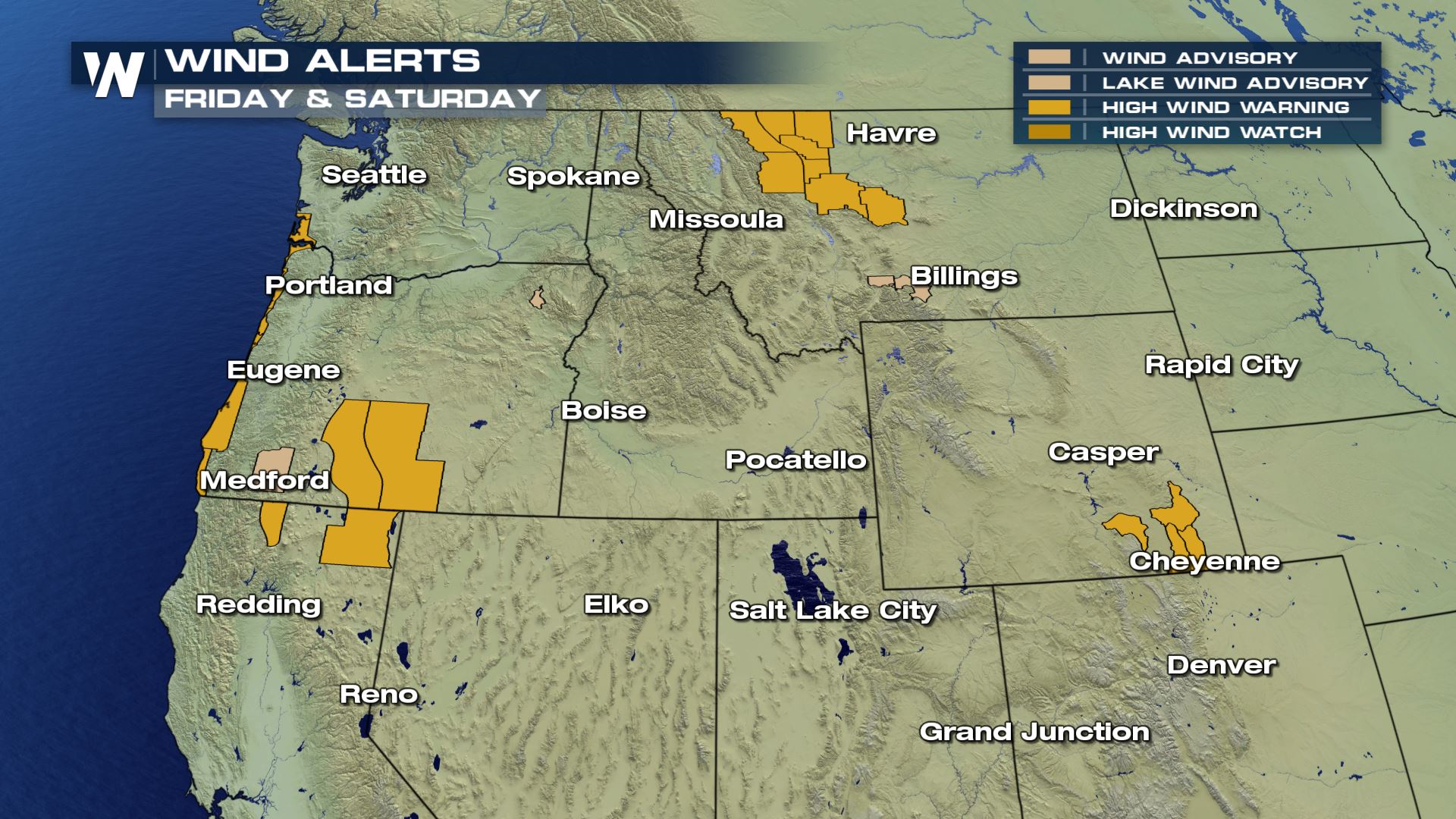 Wind advisories and high wind warnings are scattered across the Northwest for areas of Oregon, California and Montana.  If you are in any of these areas, you will want to secure any loose outdoor items and use extra caution driving a high profile vehicle.  Wind gusts up to 60 mph will be possible.
Maritime Alerts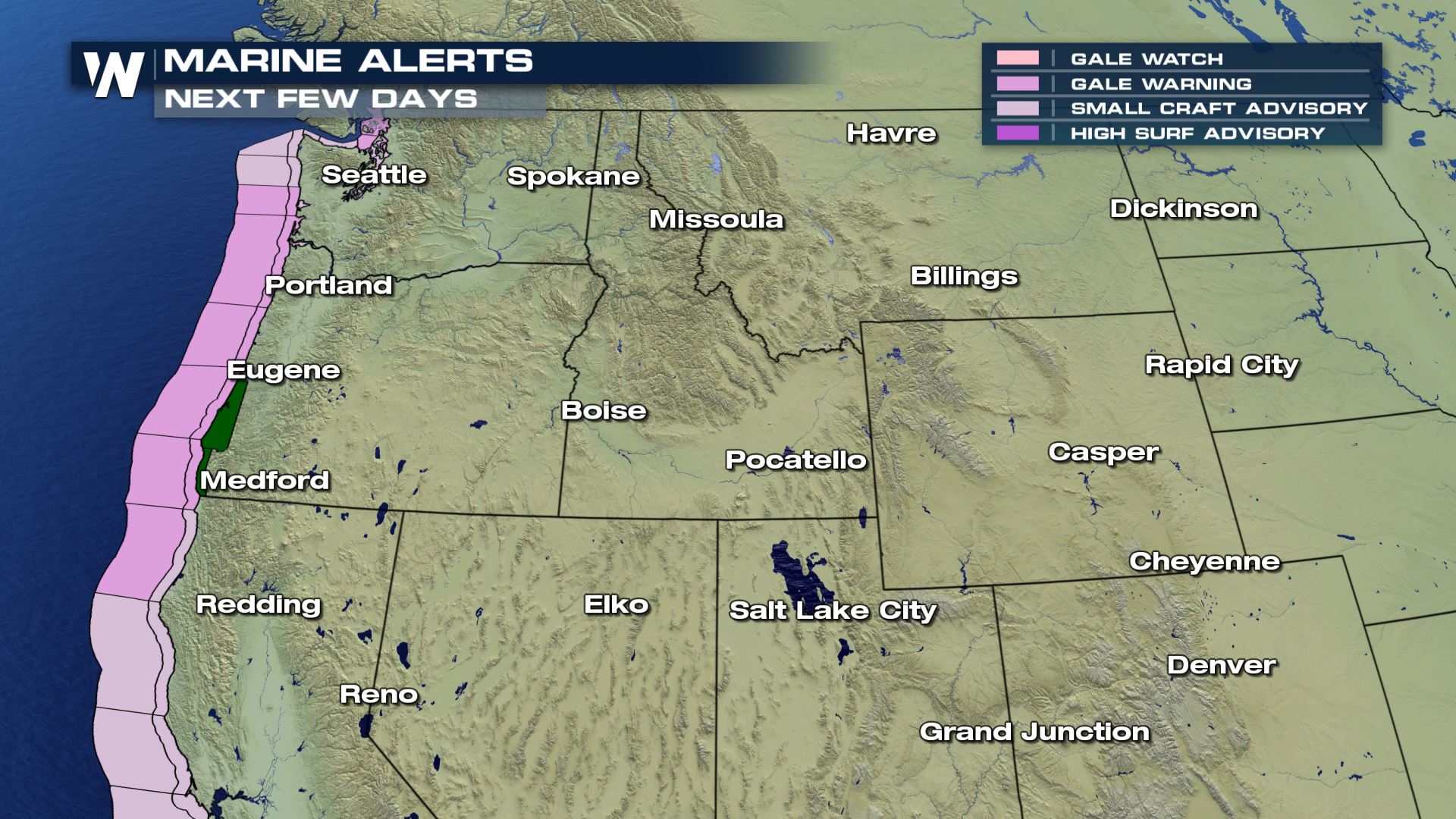 The strong winds will be impacting the the coast along the Pacific Northwest. Gale watches and small craft advisories are in place for dangerous seas and high surf as wave heights could get up to 23 feet near the coast.  Any winds out of the West or Southwest could also lead to some coastal flooding.
Wind Forecast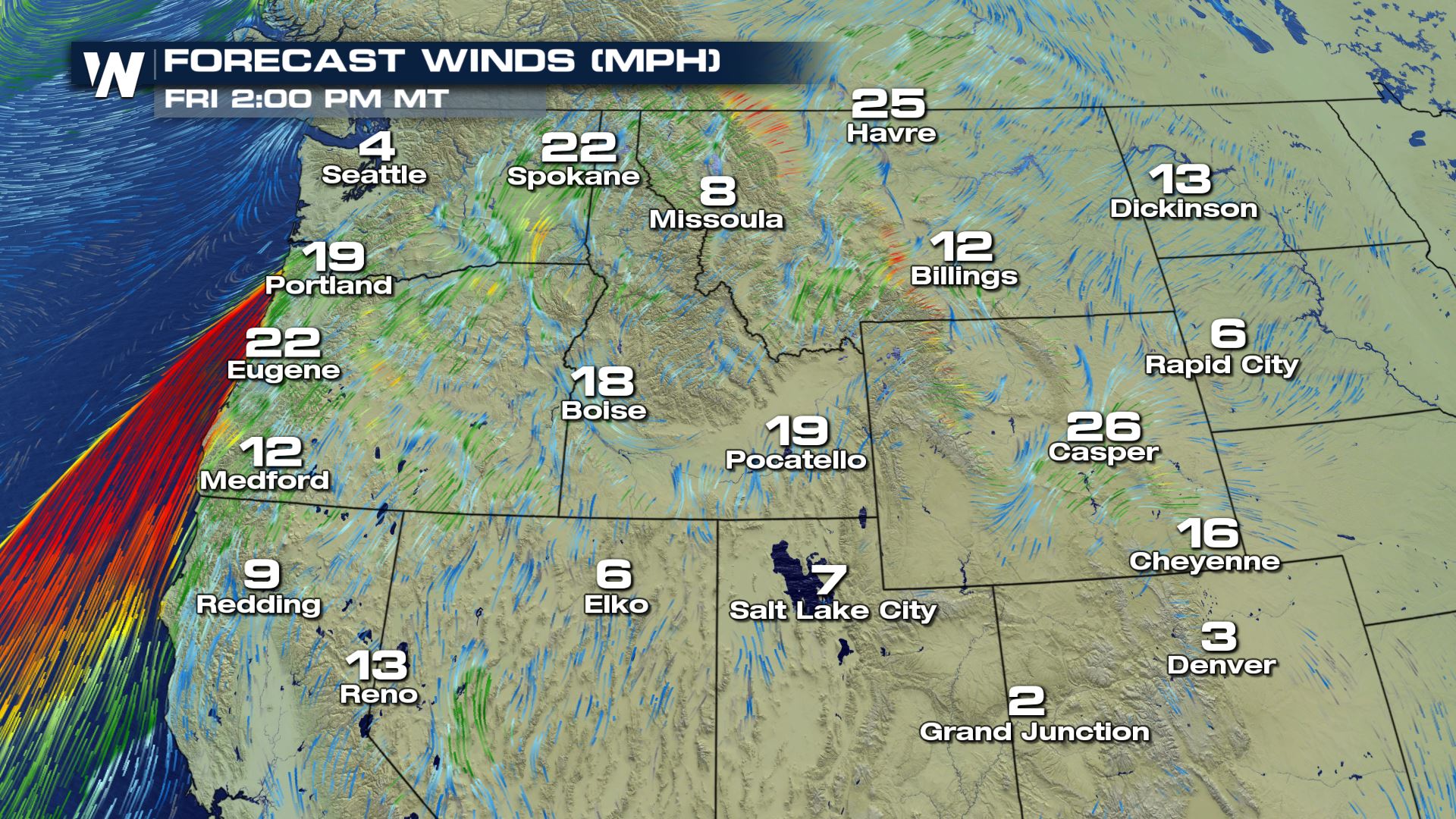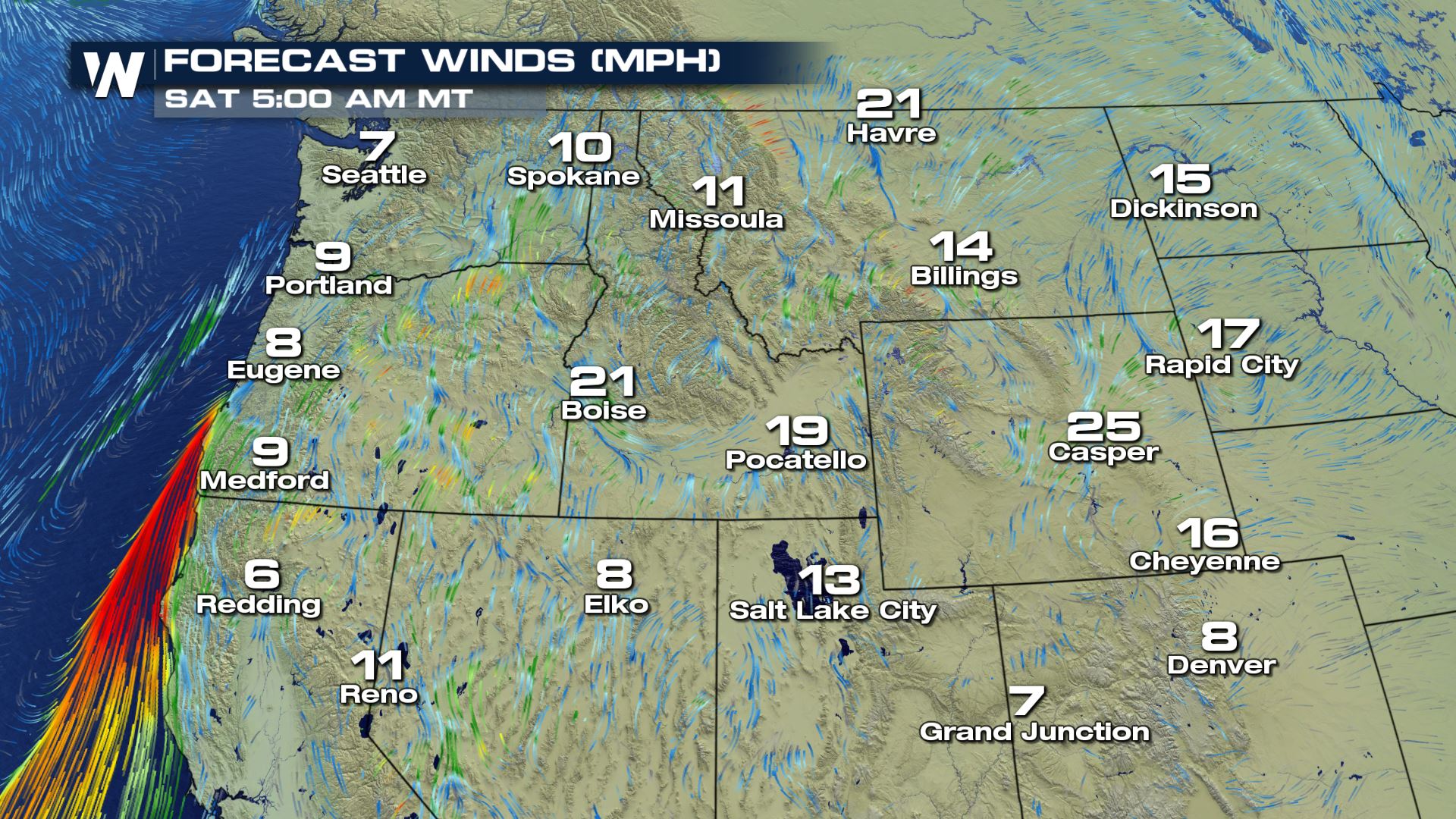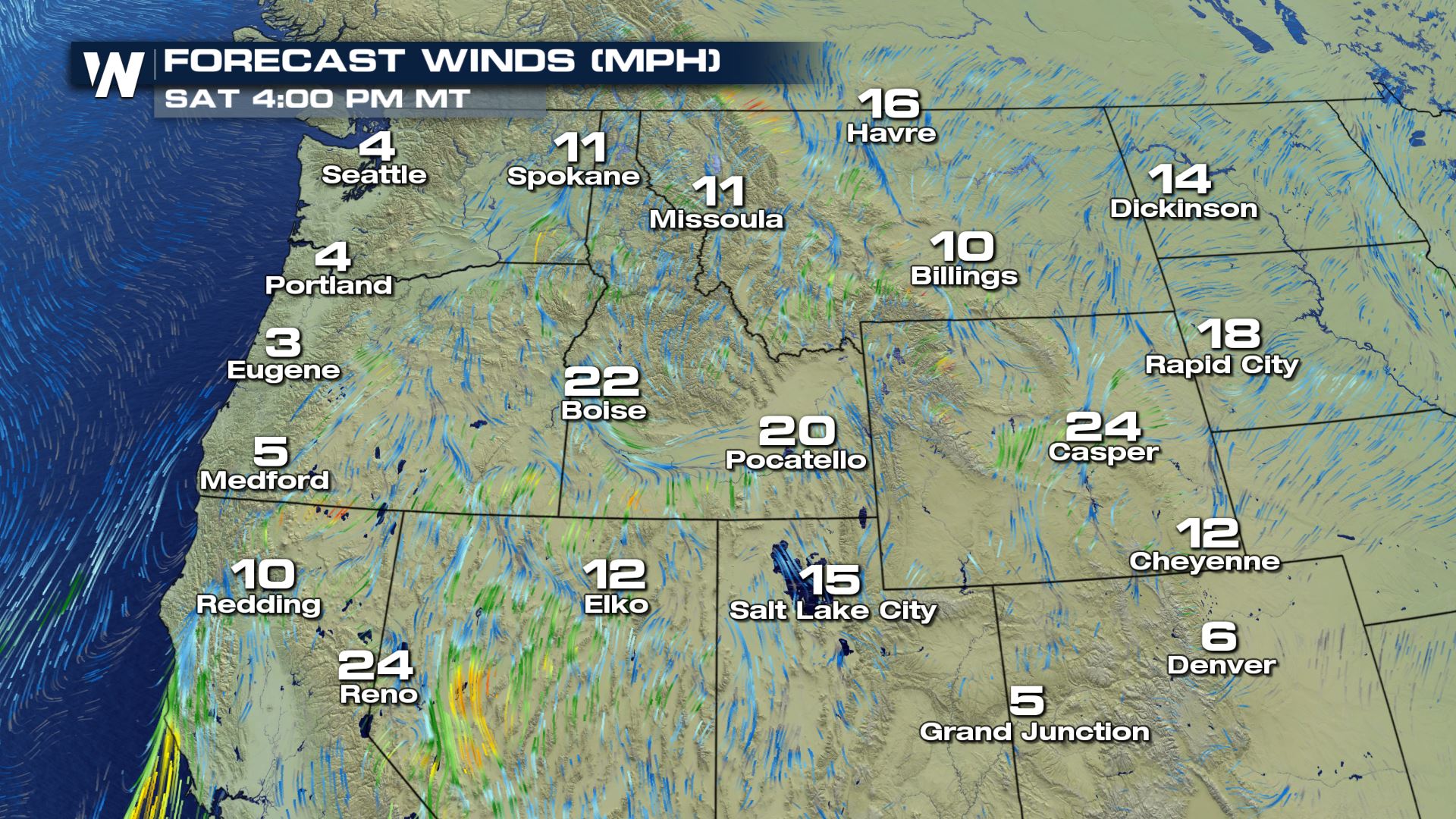 The timing of the winds will be from Friday through early Sunday.  Keep in mind that on top is these strong winds will be the heavy precipitation.  Definitely not going to be ideal weather conditions for Holiday Travel.  Keep checking with WeatherNation for the very latest travel updates for this weekend.