Summer is just around the corner! On Friday, June 21st, the summer solstice marks the start of the summer season.  This is the moment the sun is directly over the Tropic of Cancer (latitude 23.5°N) and the earth's tilt toward the sun is at a maximum.  This will occur at 11:54 am EDT. https://youtu.be/ezhXuorqDkQ . For every location north of the Tropic of Cancer, the sun is at its highest point in the sky.  This is the longest day of the year in terms of the amount of daylight.  The further north in latitude, the longer the amount of daylight.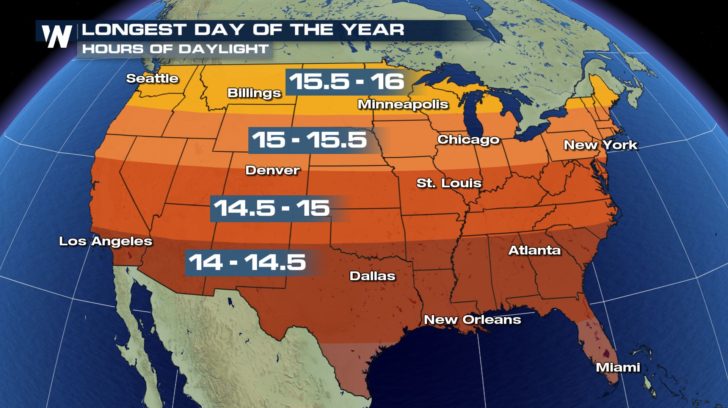 In the United States, higher latitude or northern cities such as Seattle or Boston will have more daylight hours than lower latitude or southern locations such as Phoenix or Miami.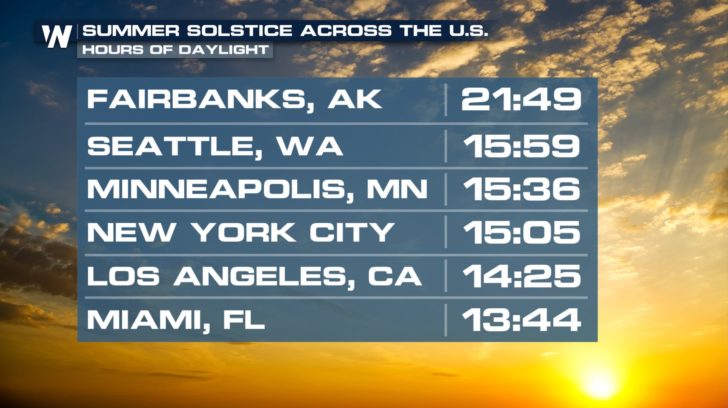 An extreme example in Alaska is the city of Utqiaġvik, formerly known as Barrow.  The sun is out for 24 hours on the first day of summer!  In fact, the sun never sets in Utqiaġvik between May 12th and August 1st, due to its far northerly location. As for the Lower 48, the forecast may be a little un-summerlike for some.  Out west,
snow
showers will be possible in the highest elevations of the northern Rockies!  Scattered showers and thunderstorms in the Rockies and northern Plains will keep temperatures cooler than average, while the southern Plains and Southwest stay hot.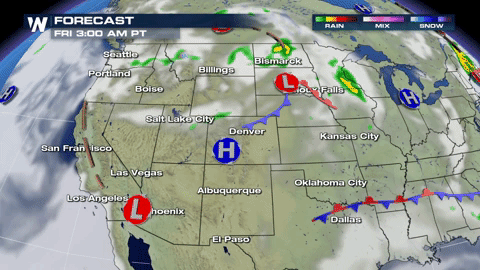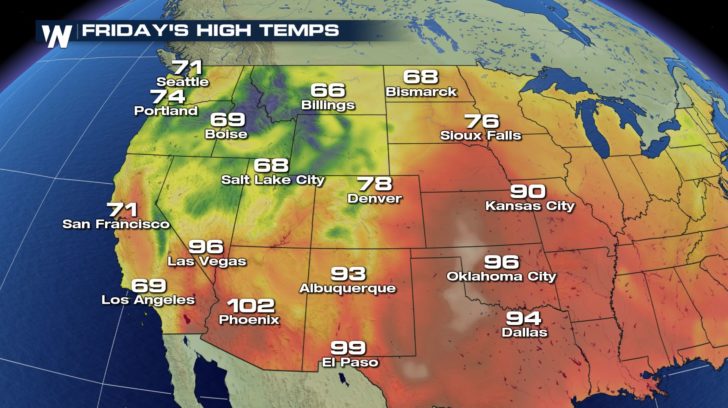 In the eastern United States, many areas will stay dry.  However, a slow-moving front will keep the chance for scattered thunderstorms in the forecast for some.  Temperatures will be milder throughout the Great Lakes and New England and increasingly hotter further south.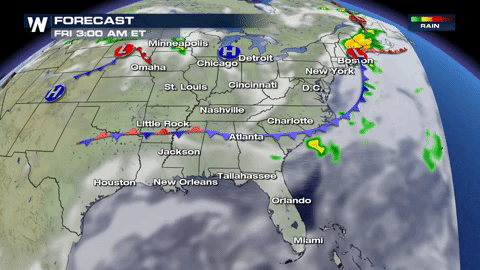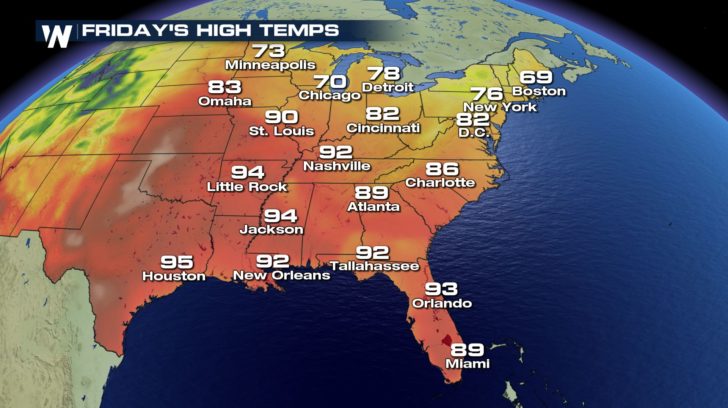 Have plans for the first day of summer?  Be sure to
CLICK HERE
for your local forecast from
WeatherNation
. -
Meteorologist Joe Astolfi