A dynamic system that produced severe weather this weekend is now migrating to the eastern United States overnight. This weekend's storm reports stretch from Wisconsin through deep south Texas, some storms in Missouri even produced giant hail up to grapefruit size!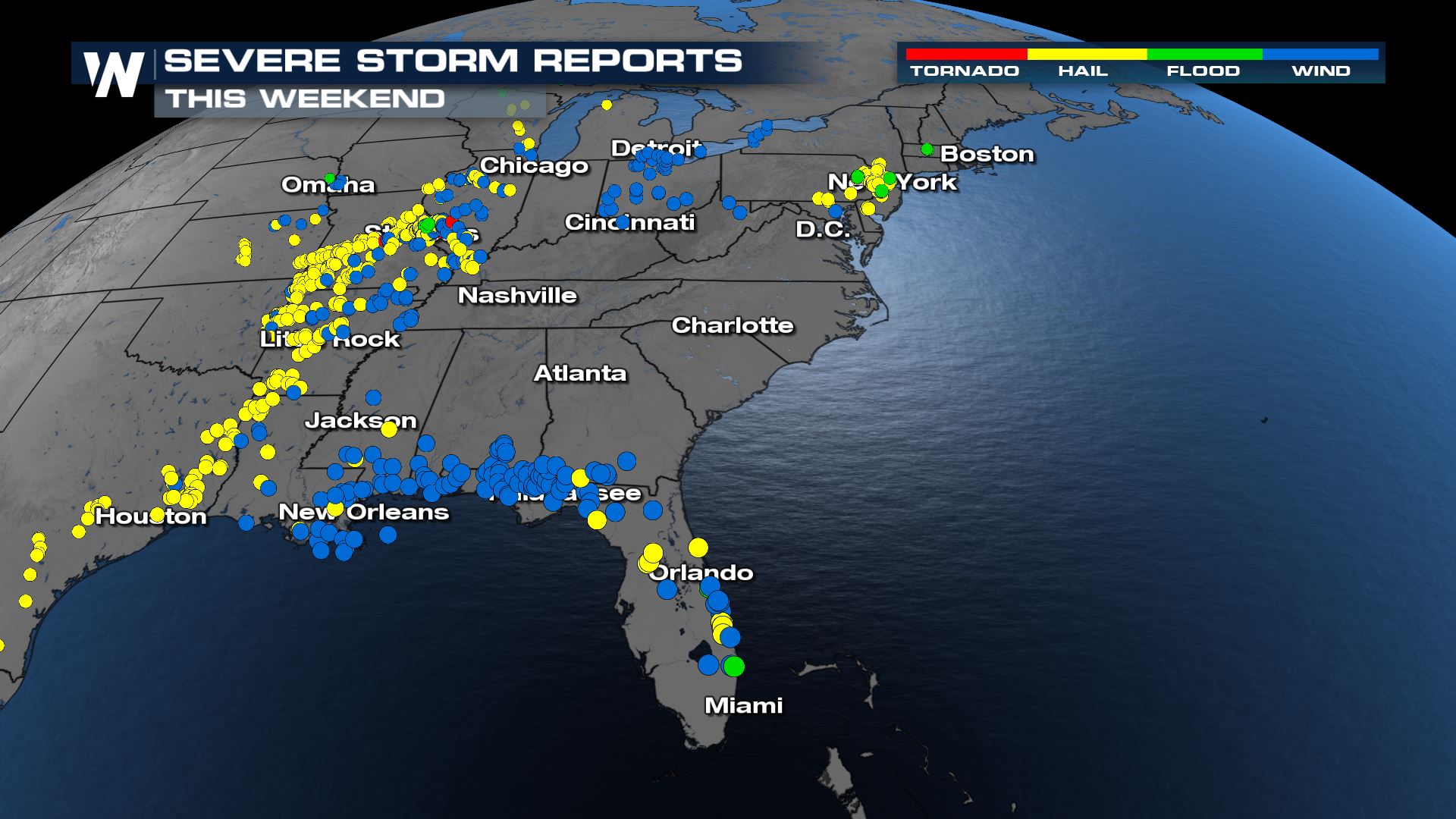 Before diving into each region, here's the general timeline of what we can expect through tonight with storms.
North Severe
Thunderstorms will move across the lower Great Lakes and Mid-Atlantic. A marginal risk (level 1 out of 5) for severe weather has been issued from western New York into North Carolina. Damaging winds will be the main threat, but hail as well as an isolated tornado or two can't be ruled out.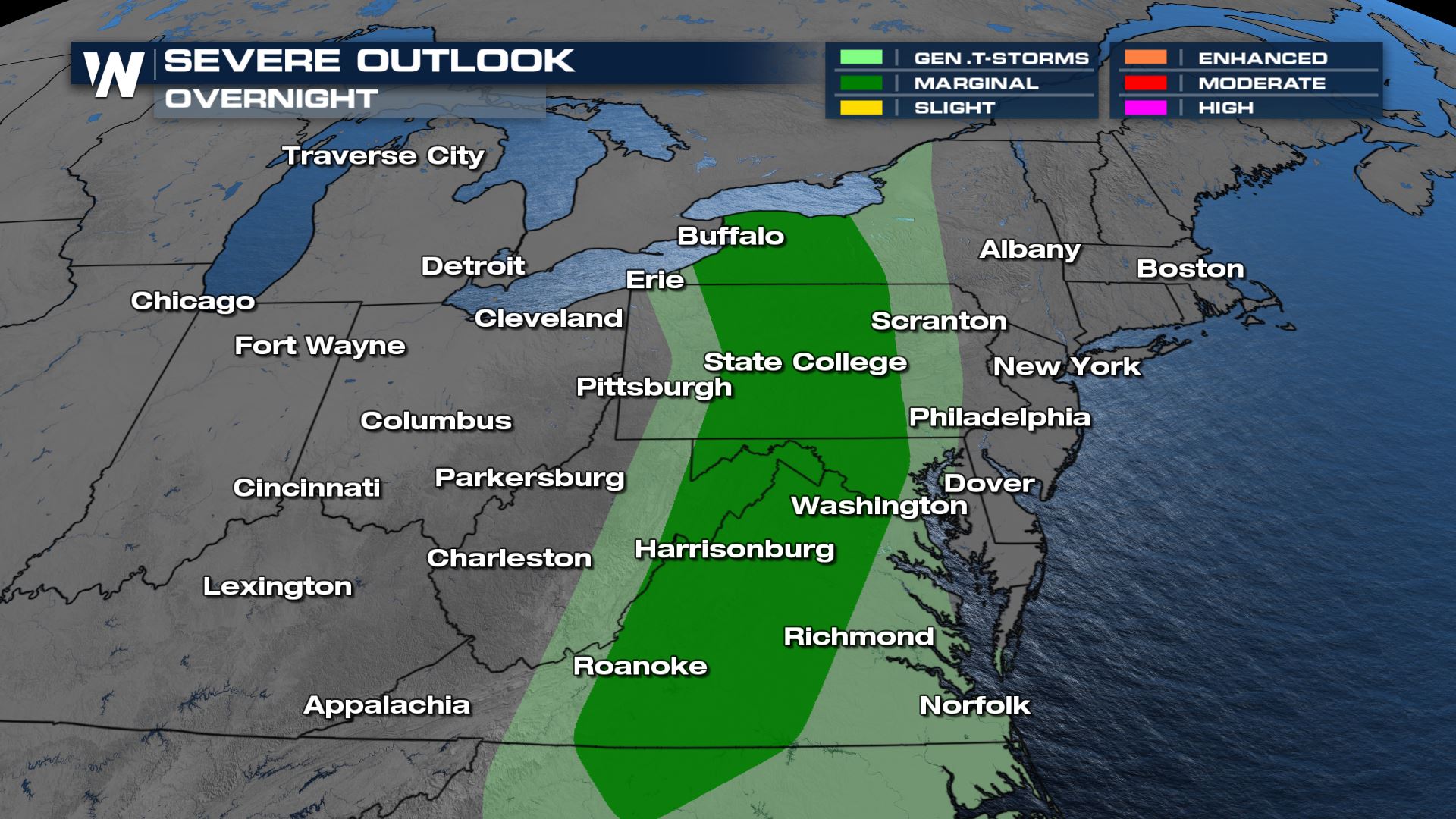 Strong isolated cells will continue to flare up throughout the late afternoon and into the evening. By tonight, spotty showers will be expected but the severe threat will dissipate.
In addition to the severe weather risk, heavy rain will also be felt. An Excessive Rainfall outlook has been issued for some spots across the Northeast for the potential of isolated instances of flooding.
South Severe
Isolated severe storms will also be possible ahead of the frontal system to the south. South Florida will continue to have a heightened risk for damaging winds overnight.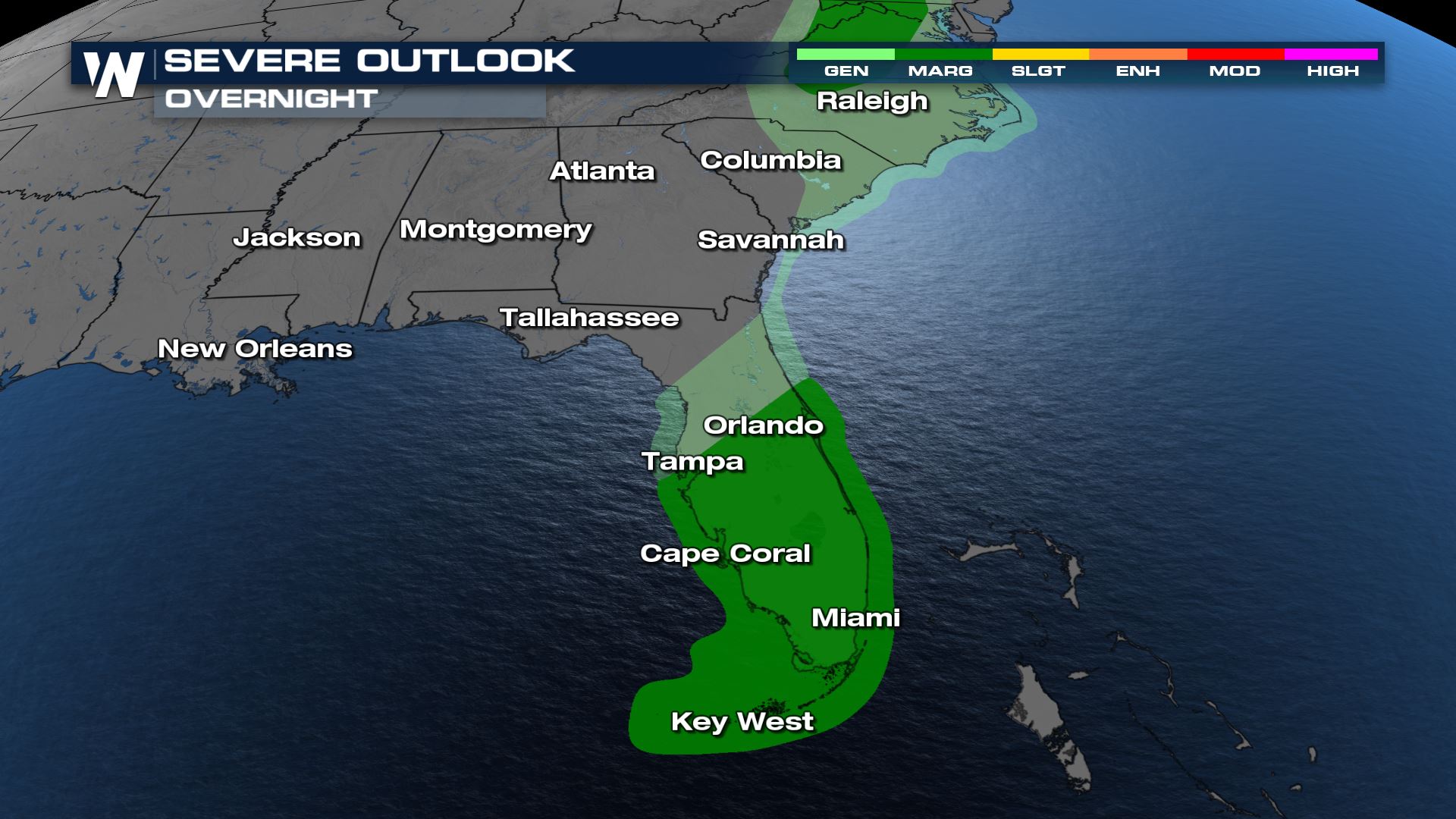 More heavy rain is in the forecast for Florida, some of the same spots that have seen intense flooding over the past week could be expecting additional heavy totals. This will lead to a heightened risk of flooding today, mainly in southeastern Florida.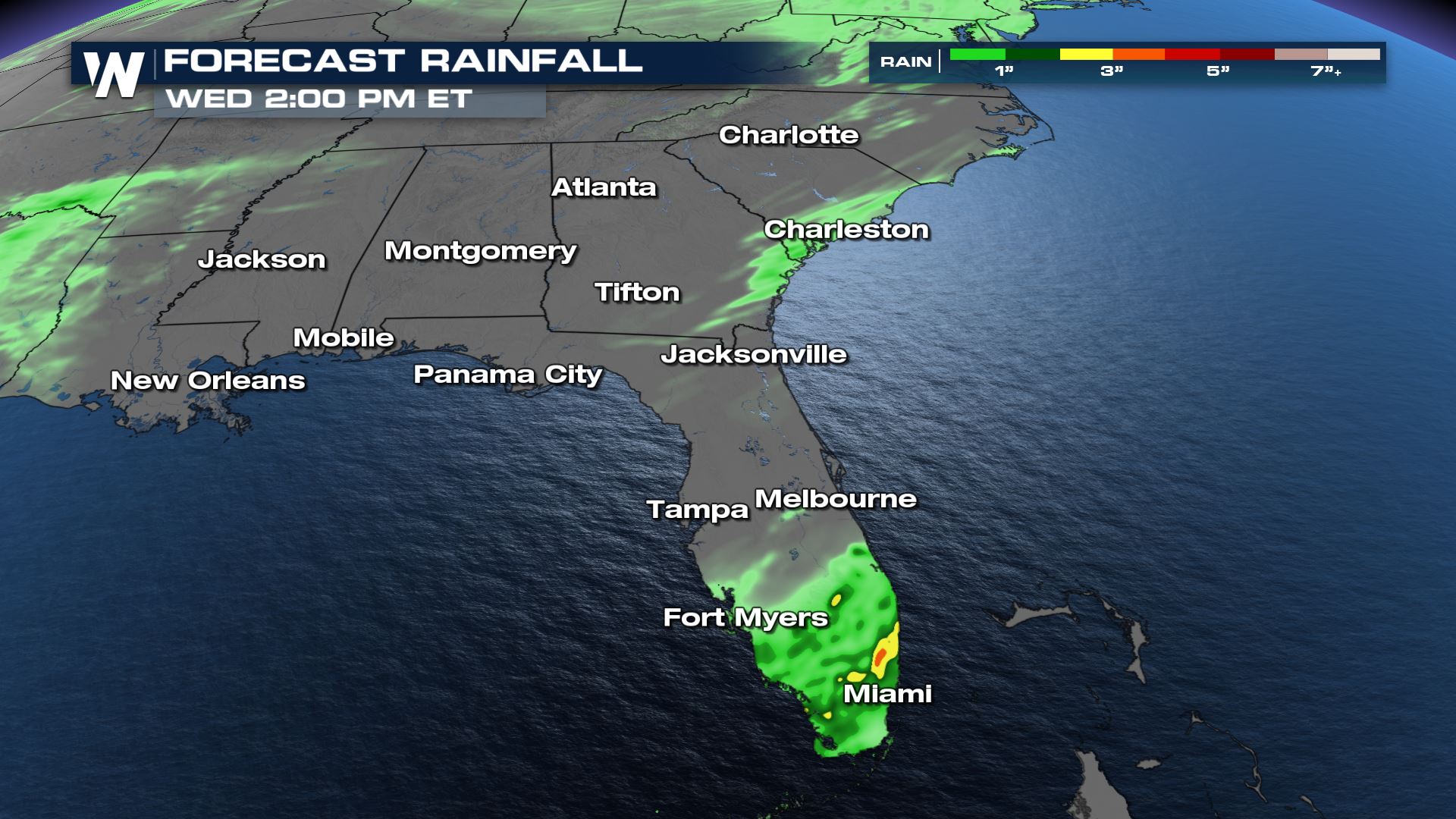 Stay with WeatherNation for the latest on the severe weather potential.