More severe storm chances are in the forecast for the Southeast on Sunday.  Sunday's severe risk rill not cover as much areas as it did on Saturday, but areas in northern Florida and southern Georgia could be looking at another possible large hail and damaging wind threat.
Severe Outlook (Sunday)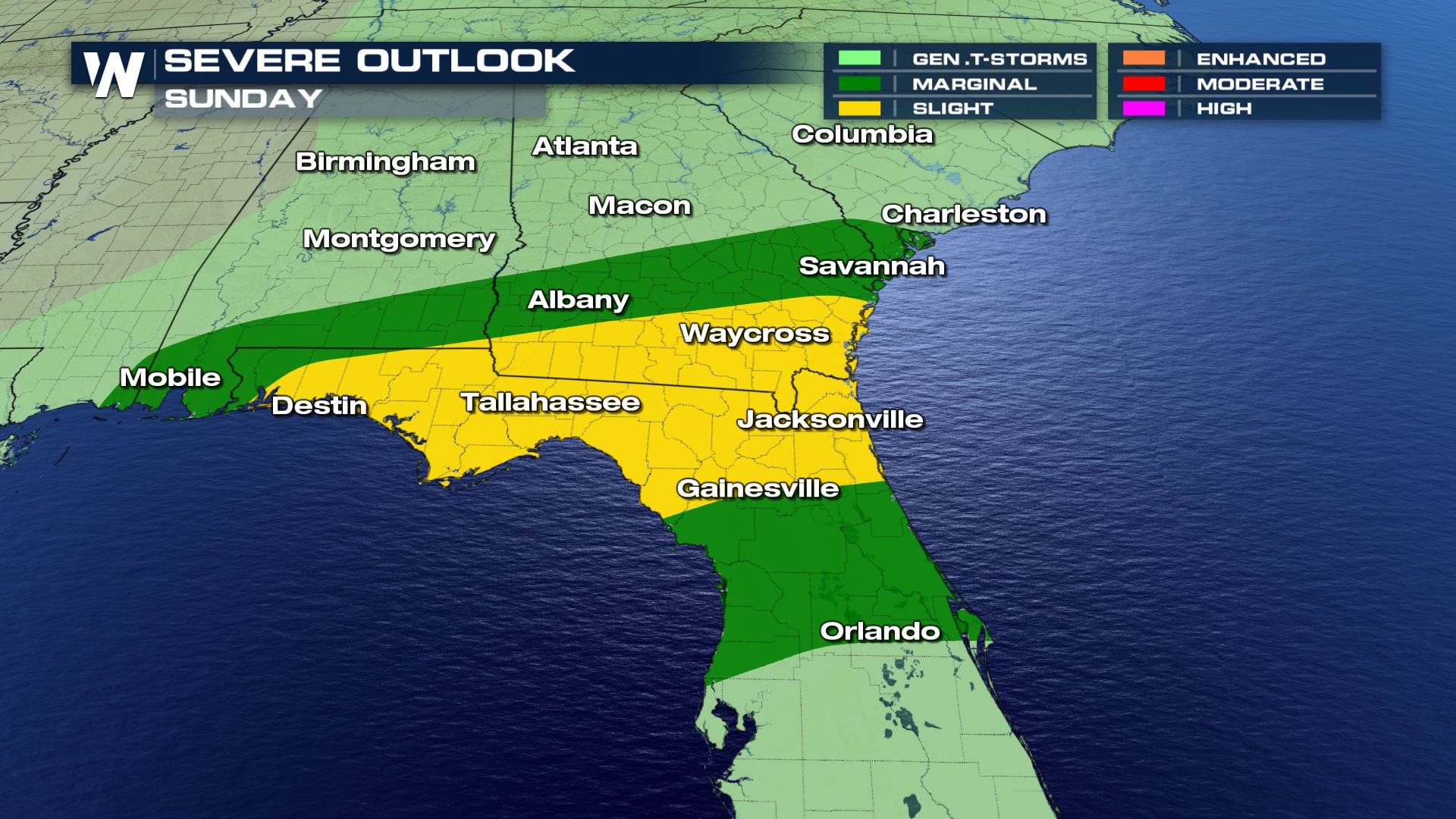 A slight risk of severe weather from Destin, Florida to Savannah, Georgia for Sunday afternoon.  We could even see some strong storms as far south as Orlando and as far north as Charleston, South Carolina.
Forecast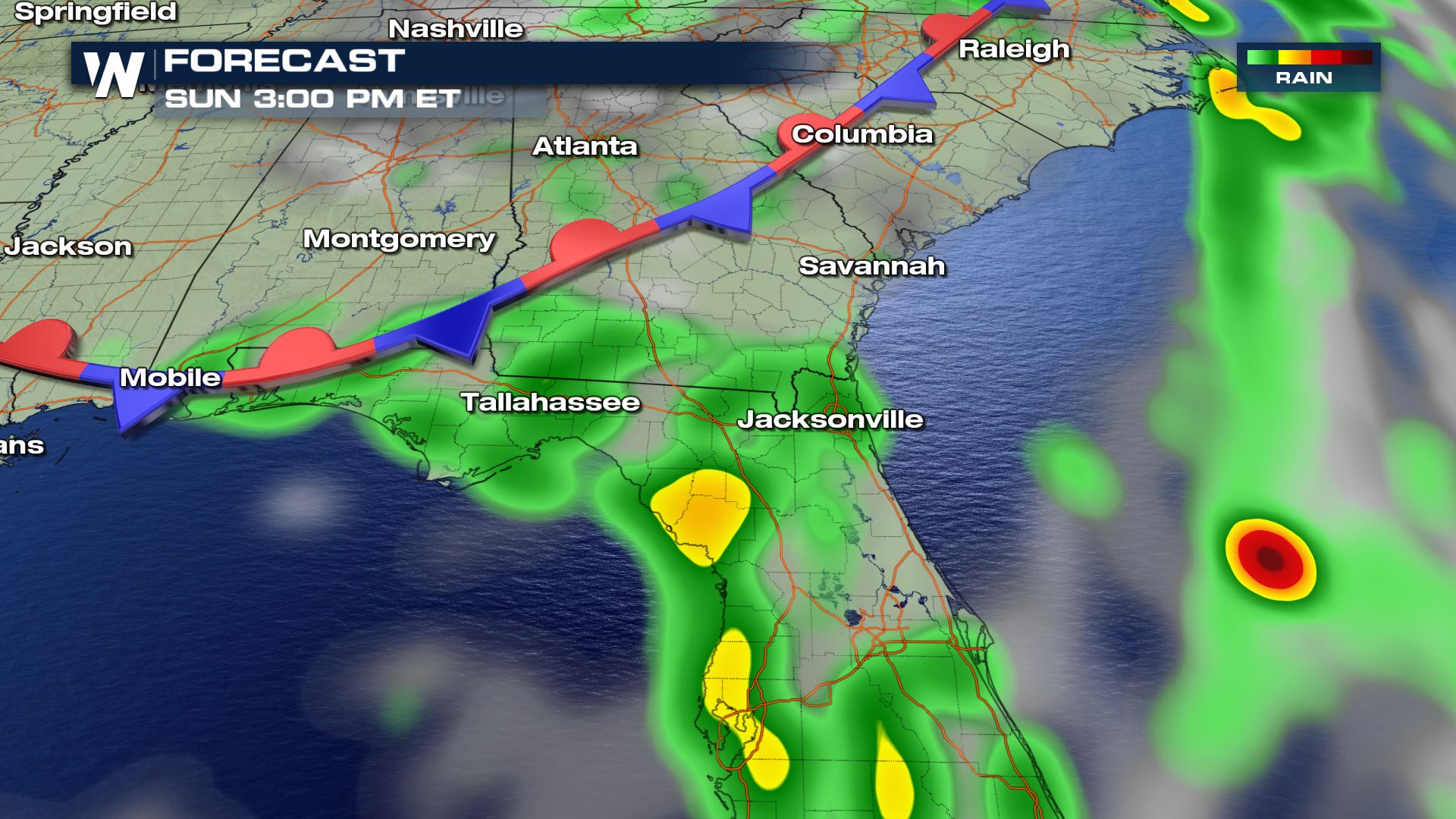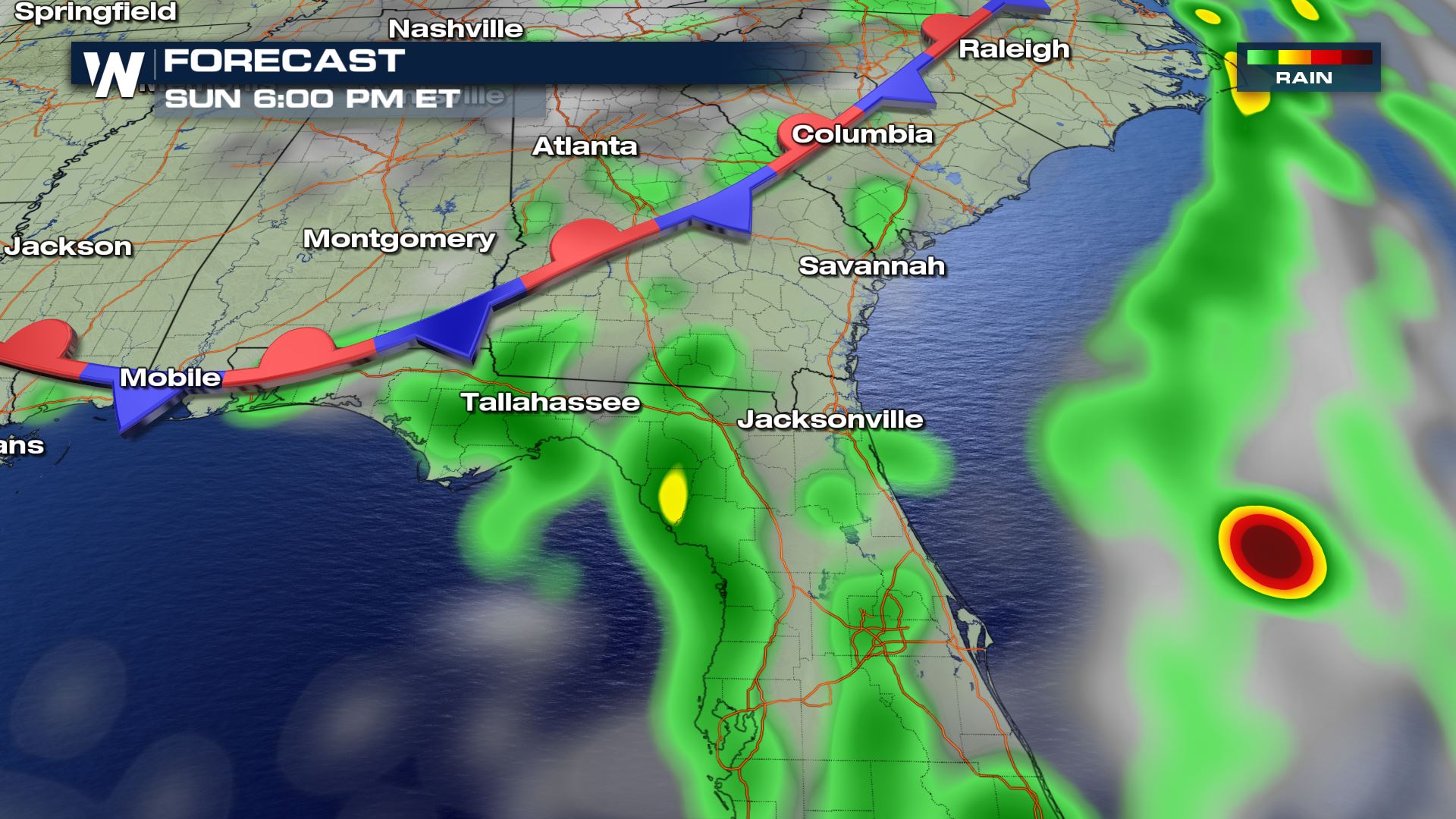 A stationary front is draped over the Southeast and it won't be doing much moving for the rest of the weekend.  This means heavy rain and a chance for strong to severe storms.  The latest timing of the storms will be from late morning through the evening.
Heavy Rain
There will also be a flood risk for some areas of the Southeast.   The rainfall potential is on the higher end for parts of Florida and the East Coast.