Severe storms are likely today(Monday)  from the Upper-Mississippi Valley to south Texas.  This means several cities could be impacted by severe weather today.
Severe Risks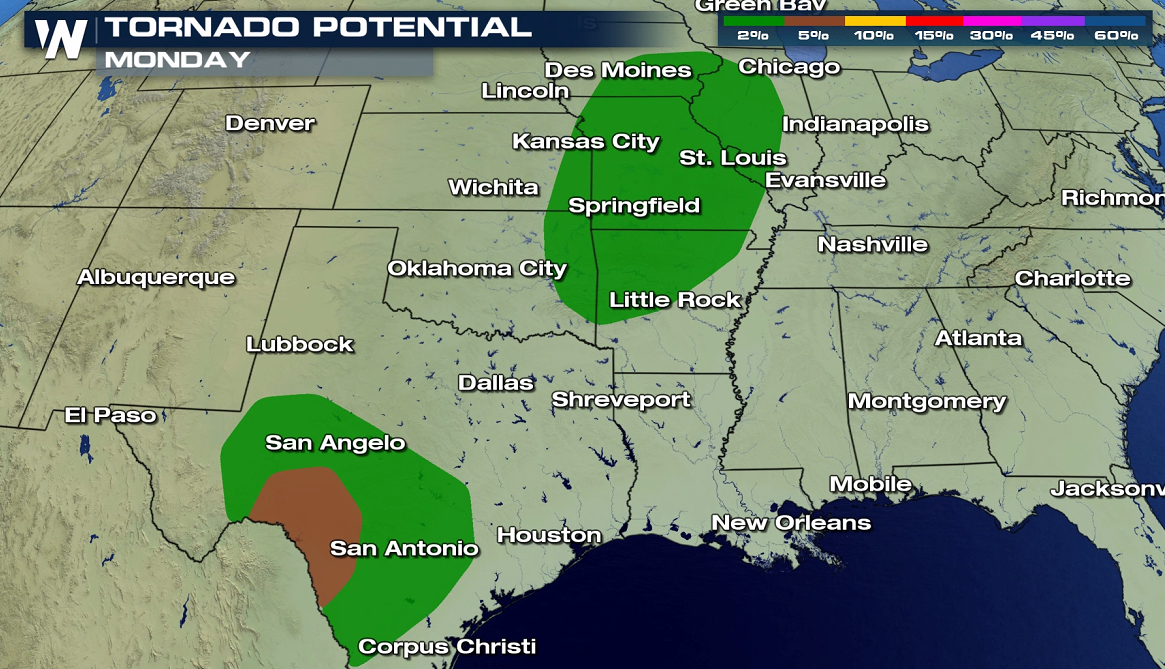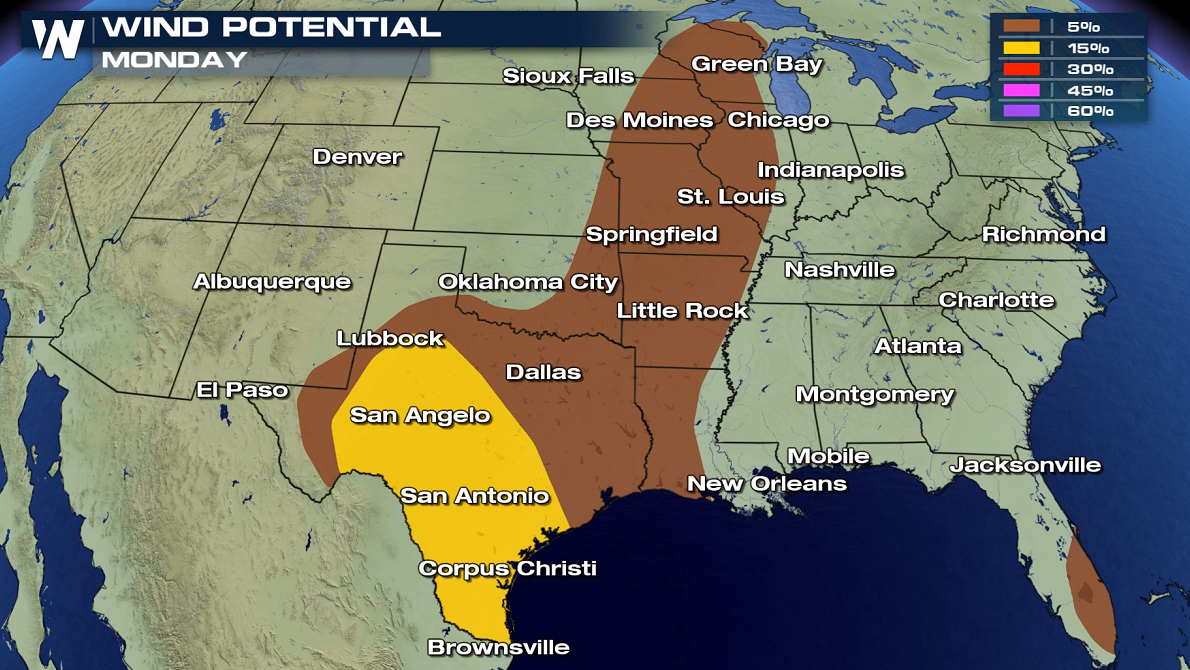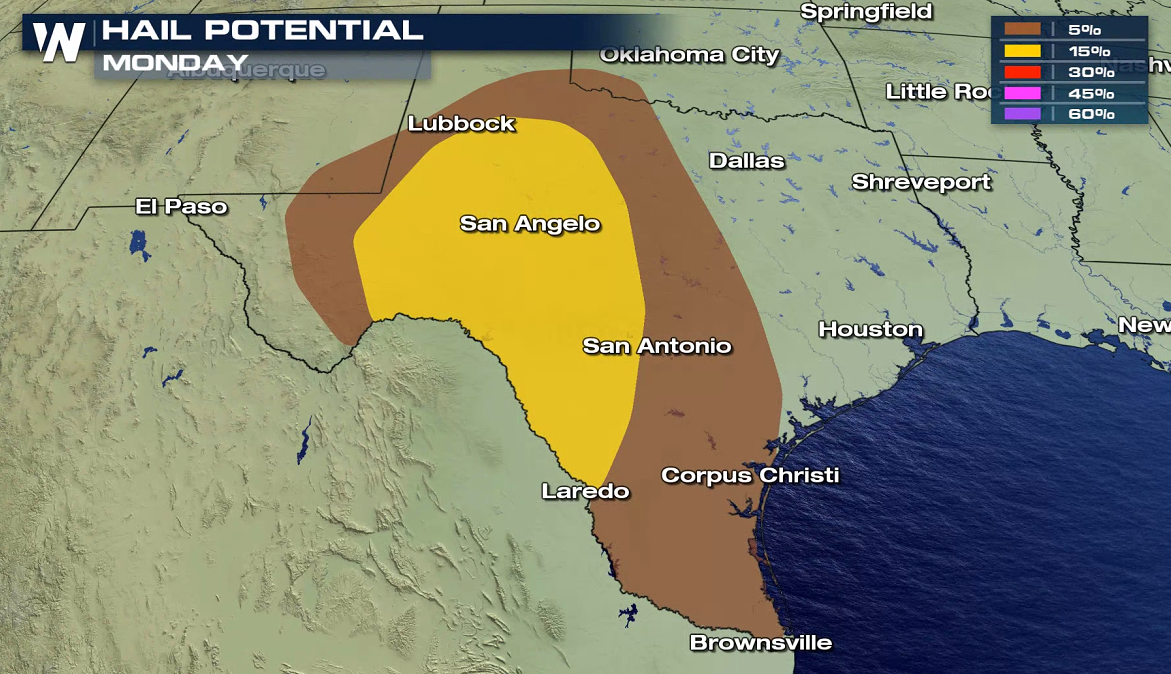 All modes of severe weather will be in today's forecast with damaging winds and large hail as the primary risks.  We could see some isolated tornadoes in South Texas and in the Central Plains for the afternoon and early evening.  Definitely be weather aware in these areas.
Forecast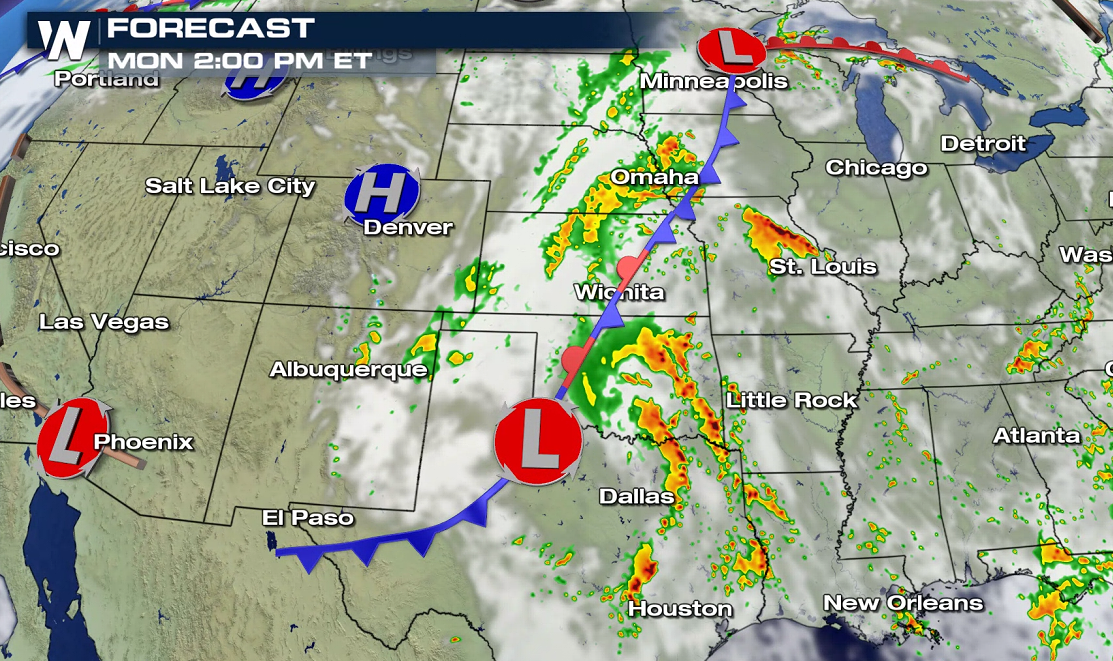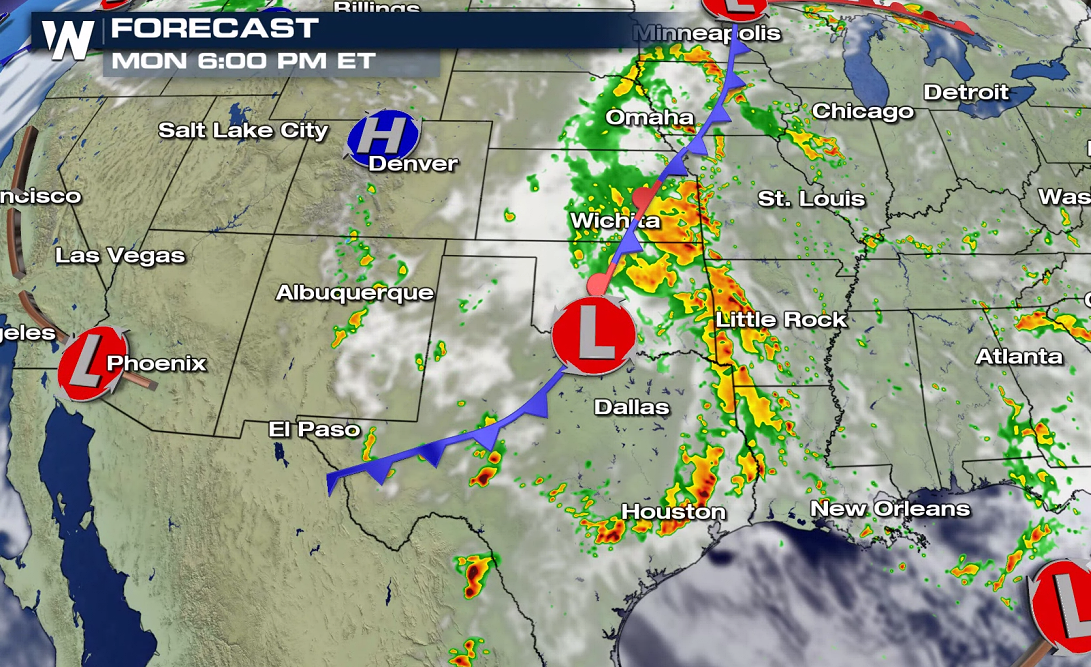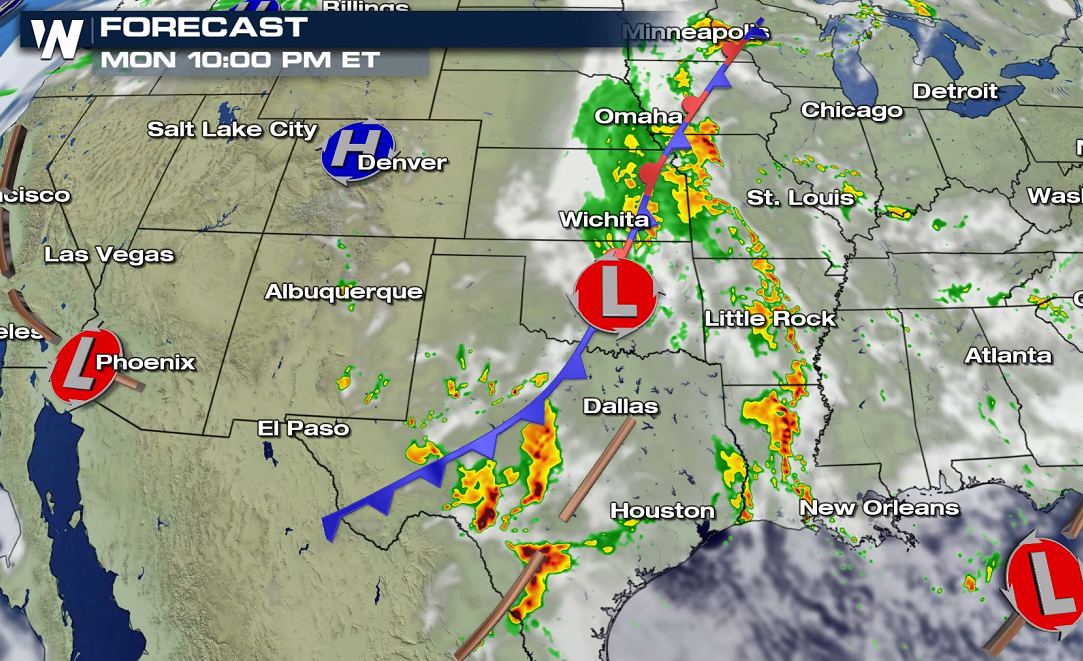 Today's severe risk will be increasing during the peak heating hours this afternoon.  Check out all the storms that will be firing up during today's warmer temperatures in the afternoon.  Keep checking with WeatherNation on-air and online for more updates on today's severe risk.