The cold front that brought the severe storms to the Great Lakes on Saturday will also provide a chance for severe storms across Oklahoma and Missouri.  Here is the very latest.
Severe Outlook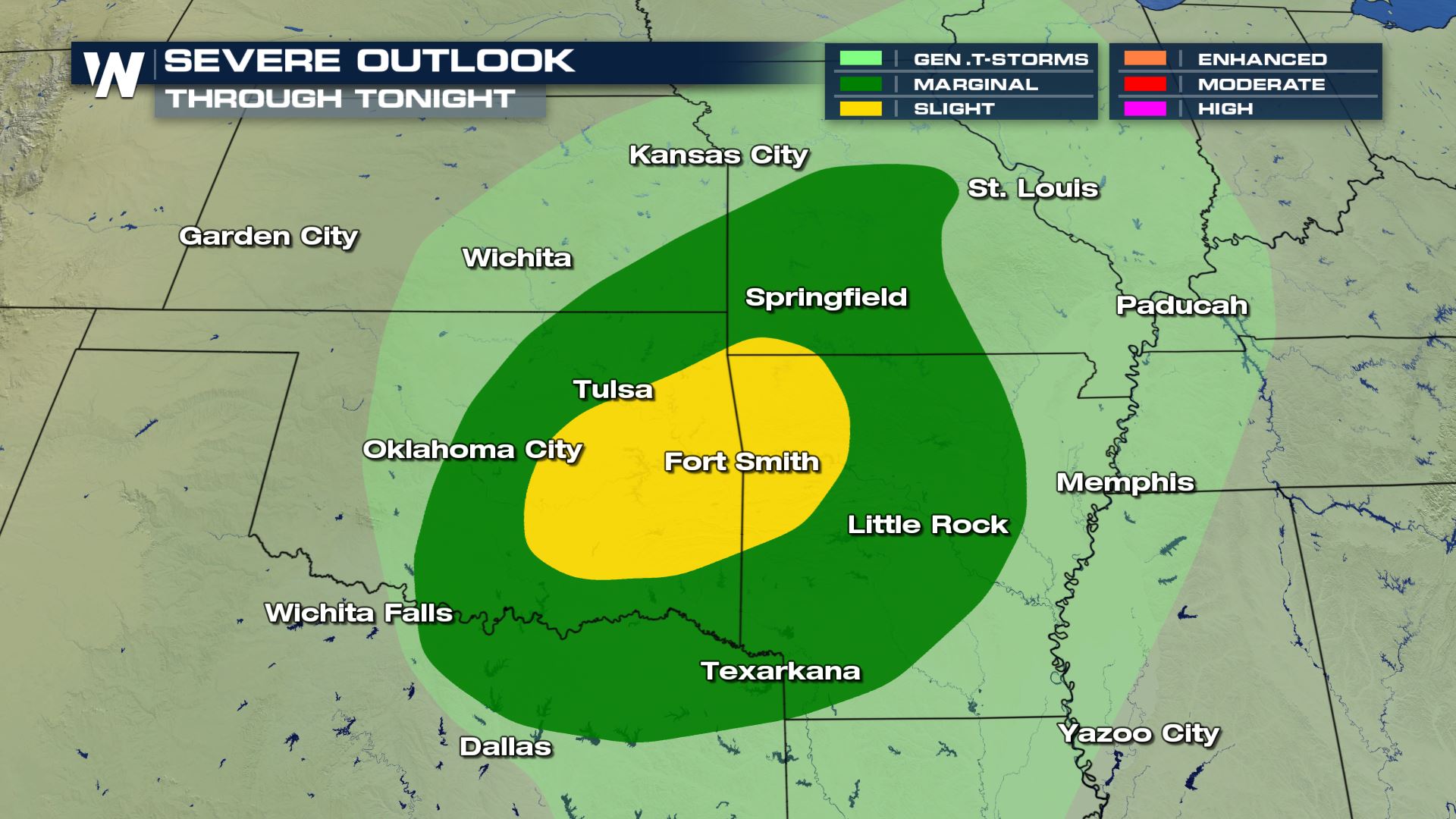 Areas from the Red River Valley to Fort Smith, Arkansas to southwestern Missouri could see some intense storms later this afternoon and evening.
Severe Risks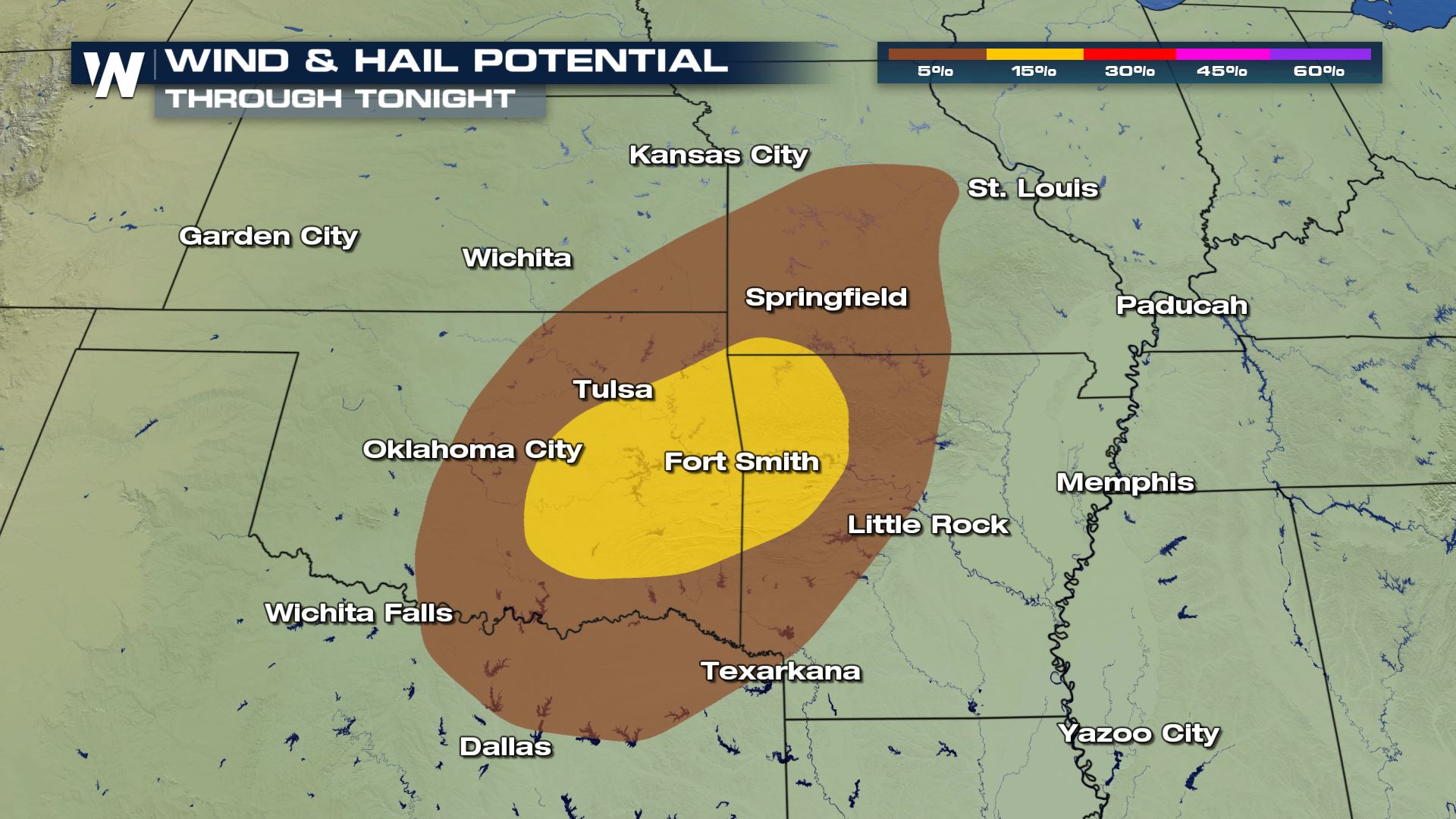 If any storms turn severe, they could contain large hail and damaging winds.  This risk includes cities like Oklahoma City, Springfield and Fort Smith. There is even a low threat for an isolated tornado.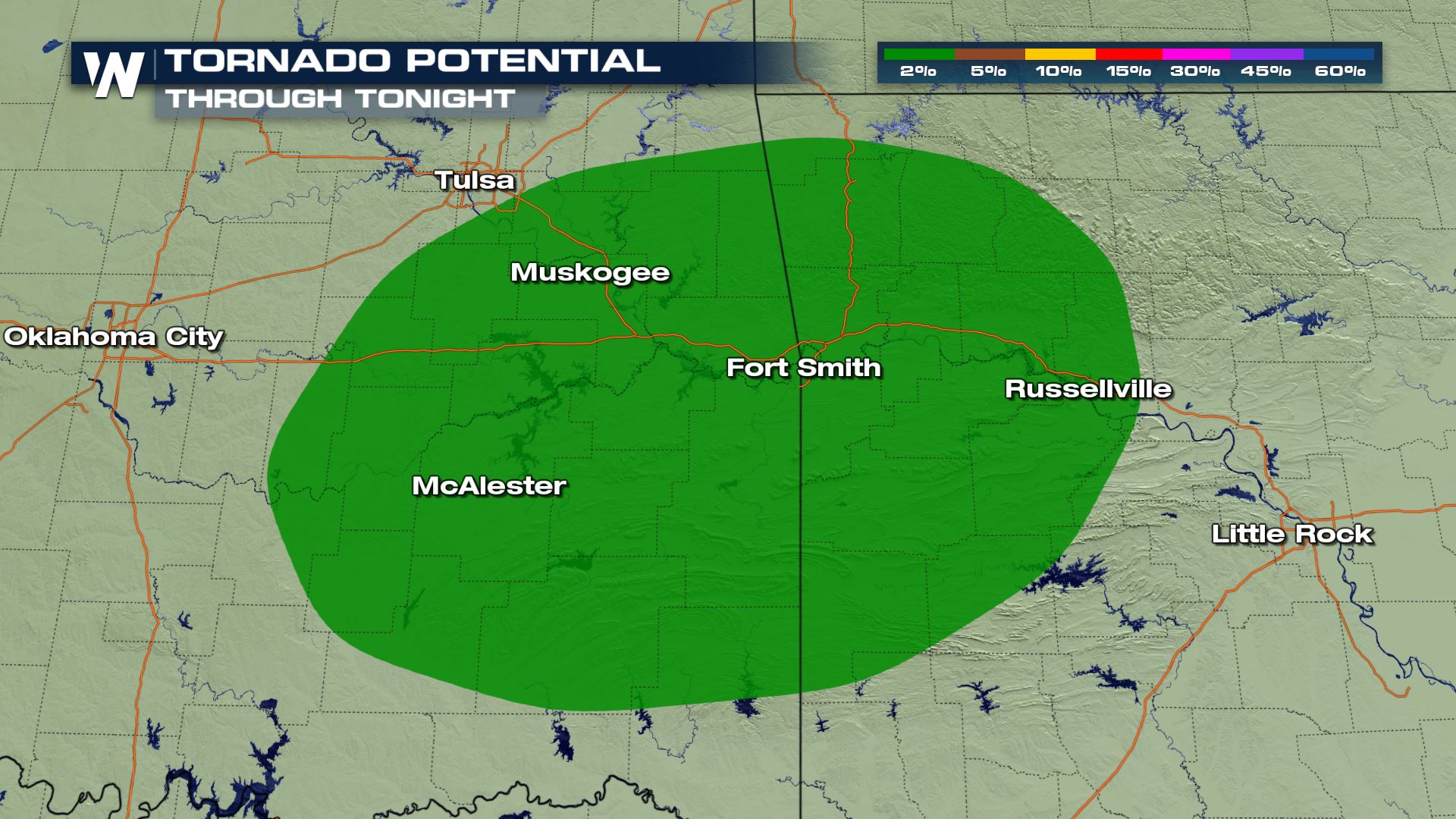 Forecast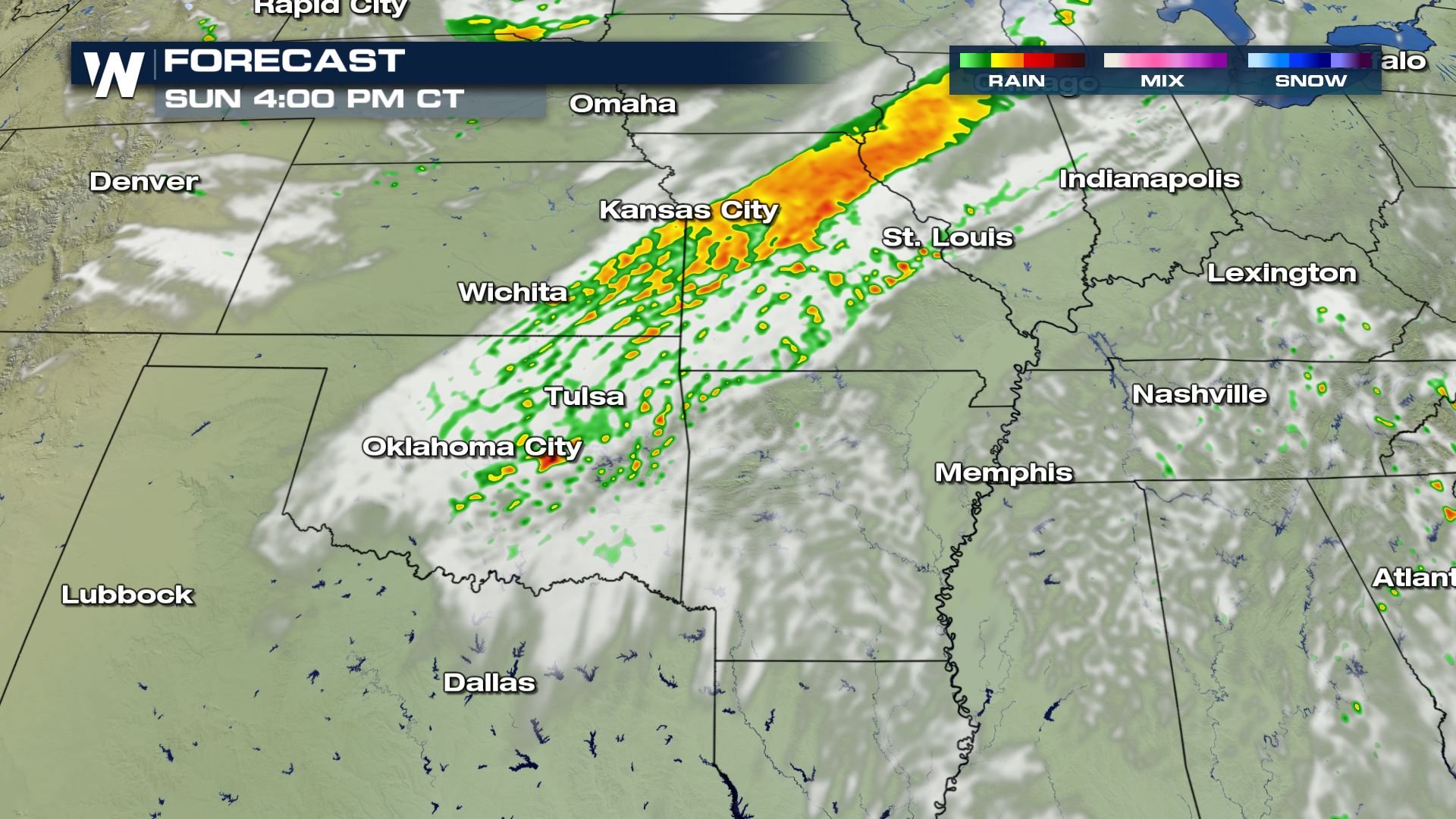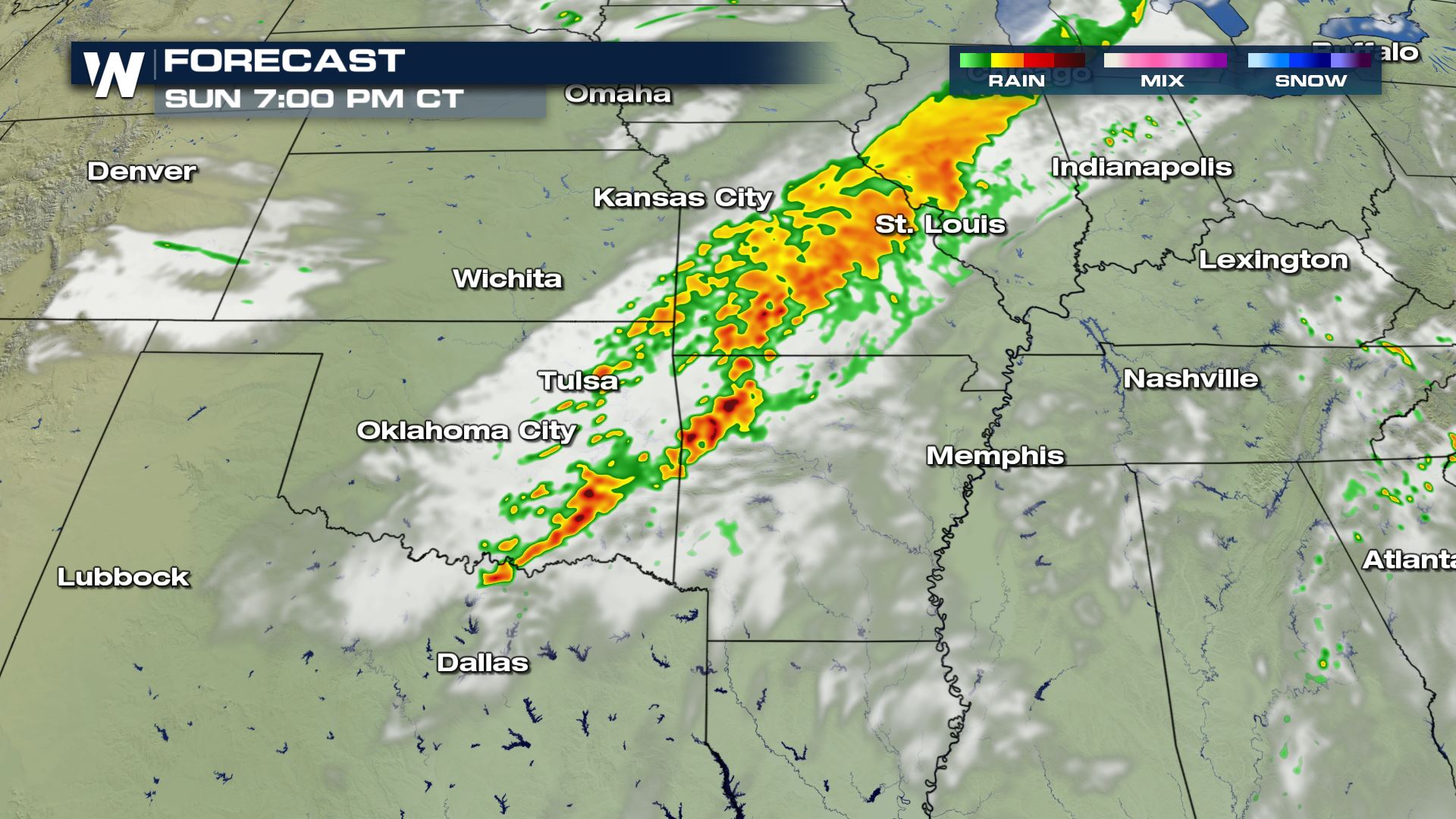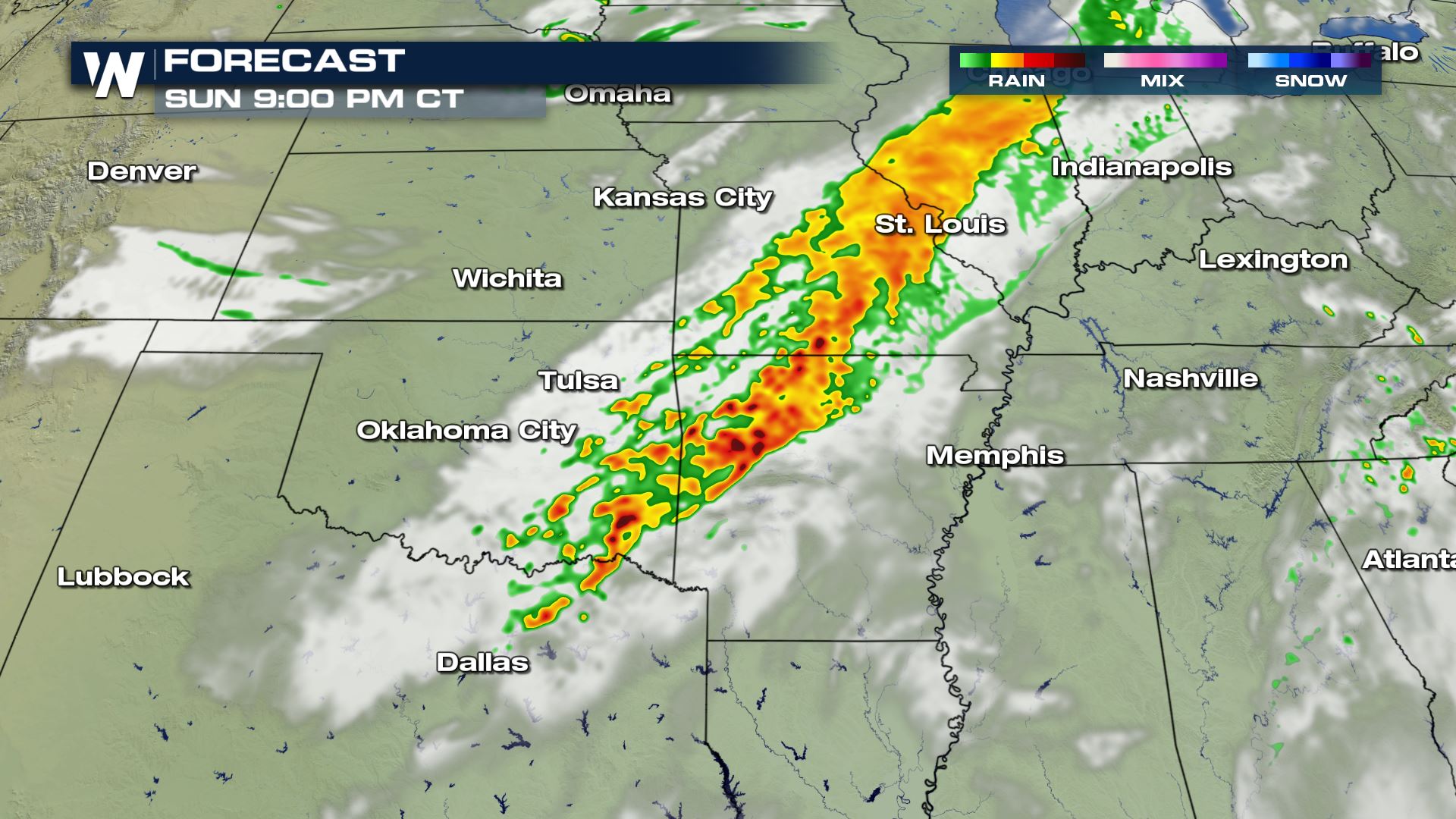 The timing for today's storms will be during the afternoon and evening hours.  These storms have to potential to maintain their strength and keep moving east through the morning hours. Keep checking with WeatherNation for more updates on today's severe threat.