Severe storms are possible Sunday across the Southeast with all modes of severe weather in the forecast.  Large hail, damaging winds and tornadoes will all be possible.  Here is the very latest.
Severe Outlook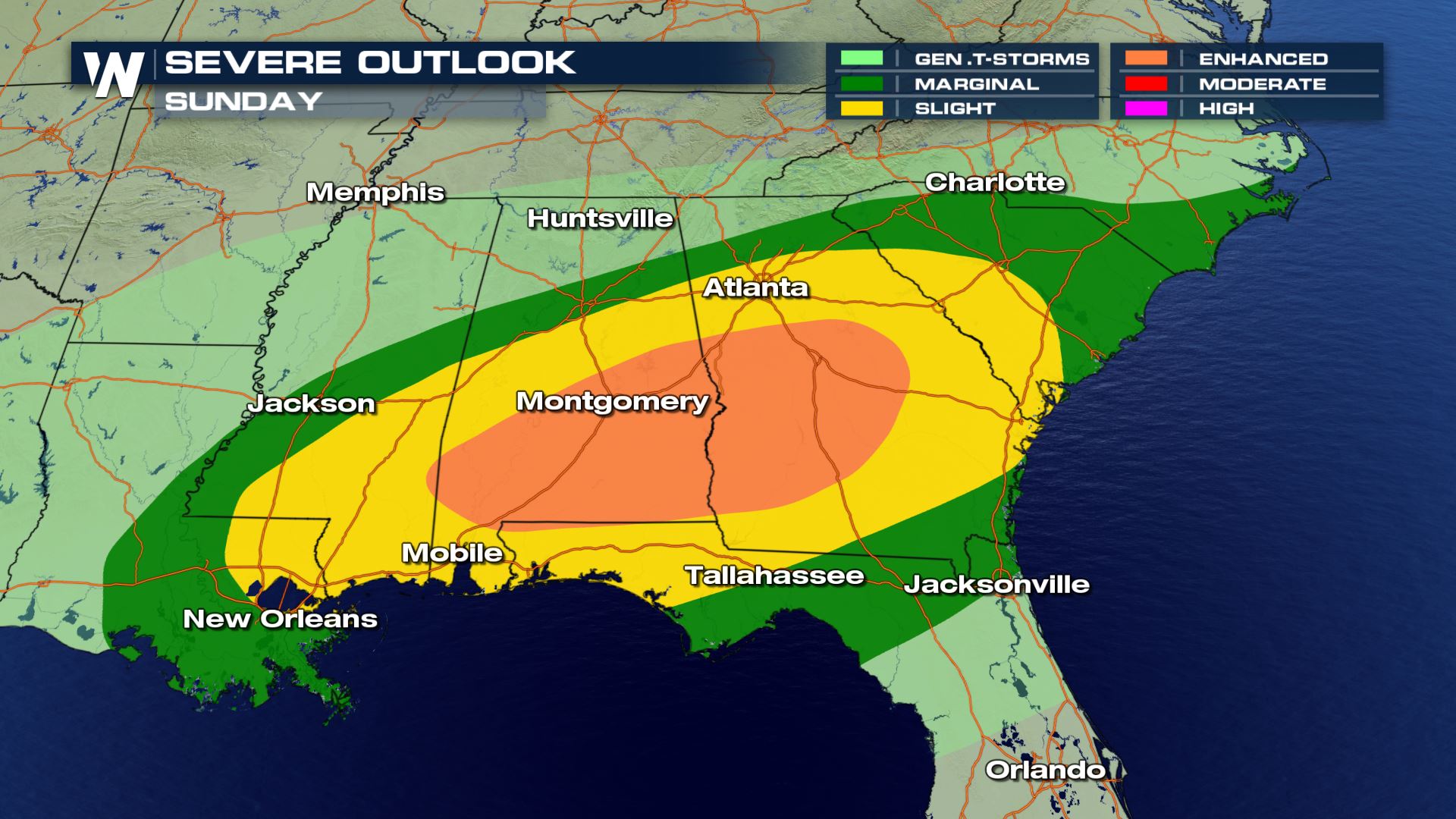 The Storm Prediction Center has placed an enhanced risk over parts of Alabama and Georgia for the risk of damaging winds and tornadoes.  This means numerous severe storms will be possible in the Enhanced area.
Severe Risks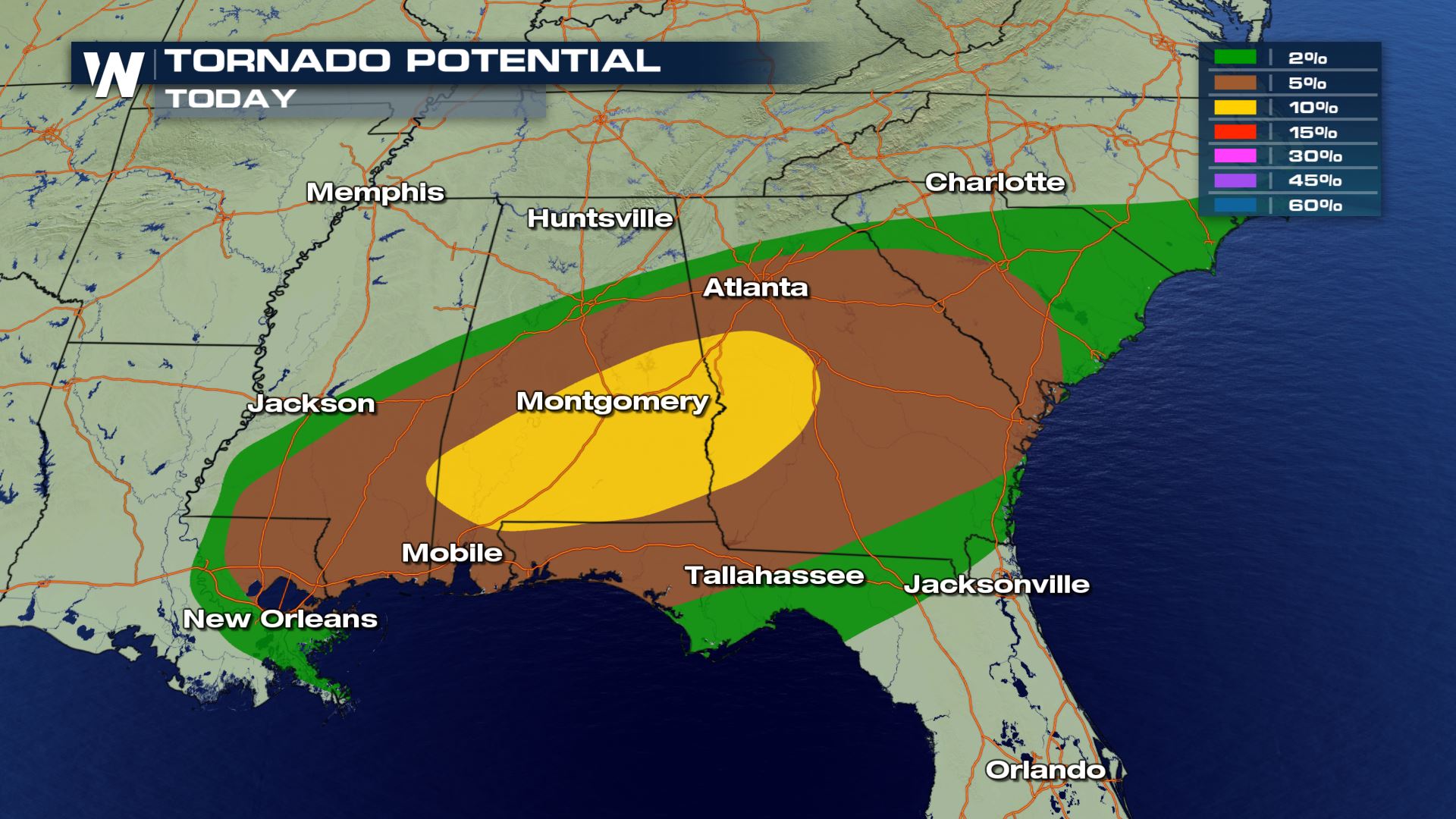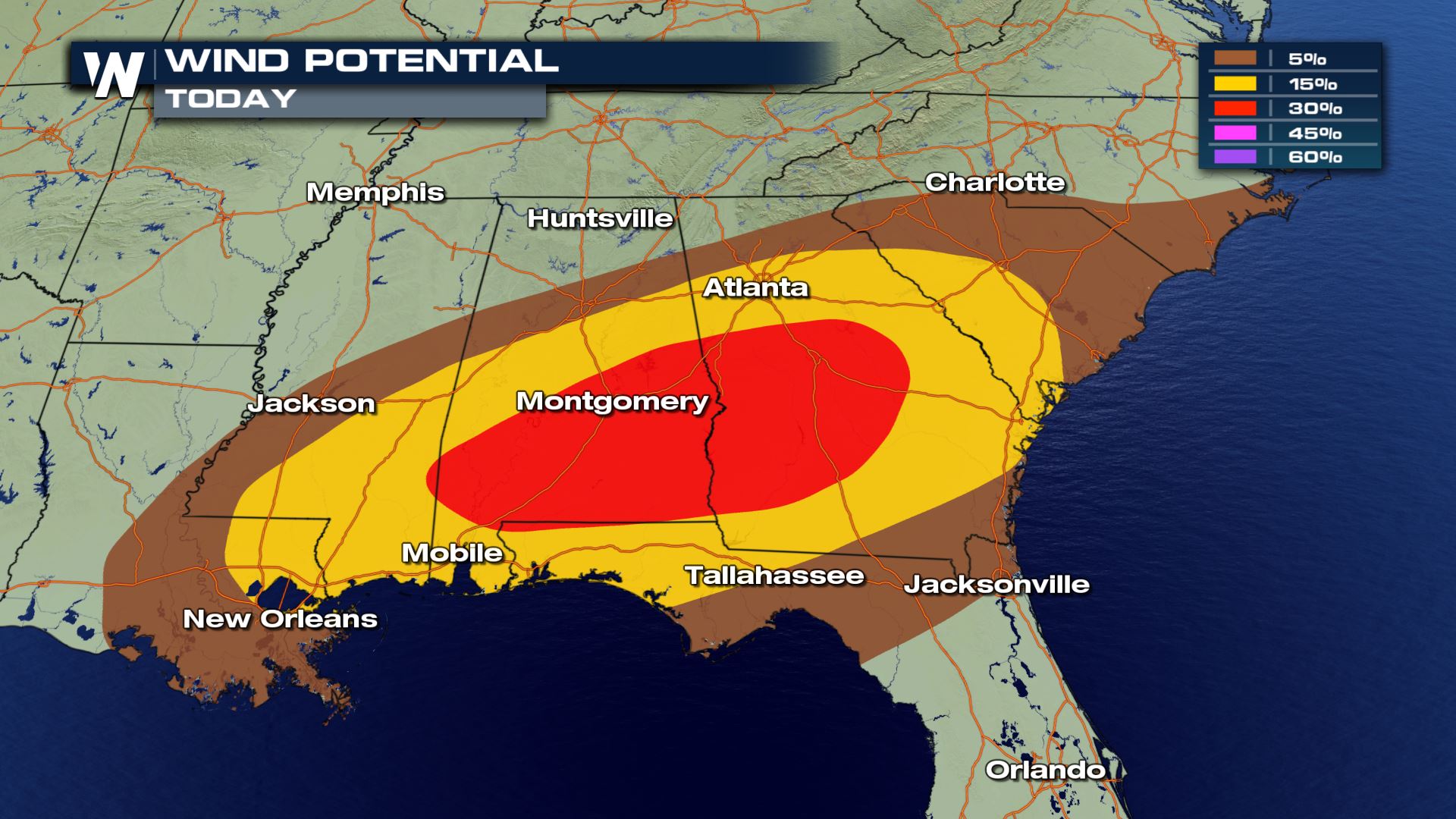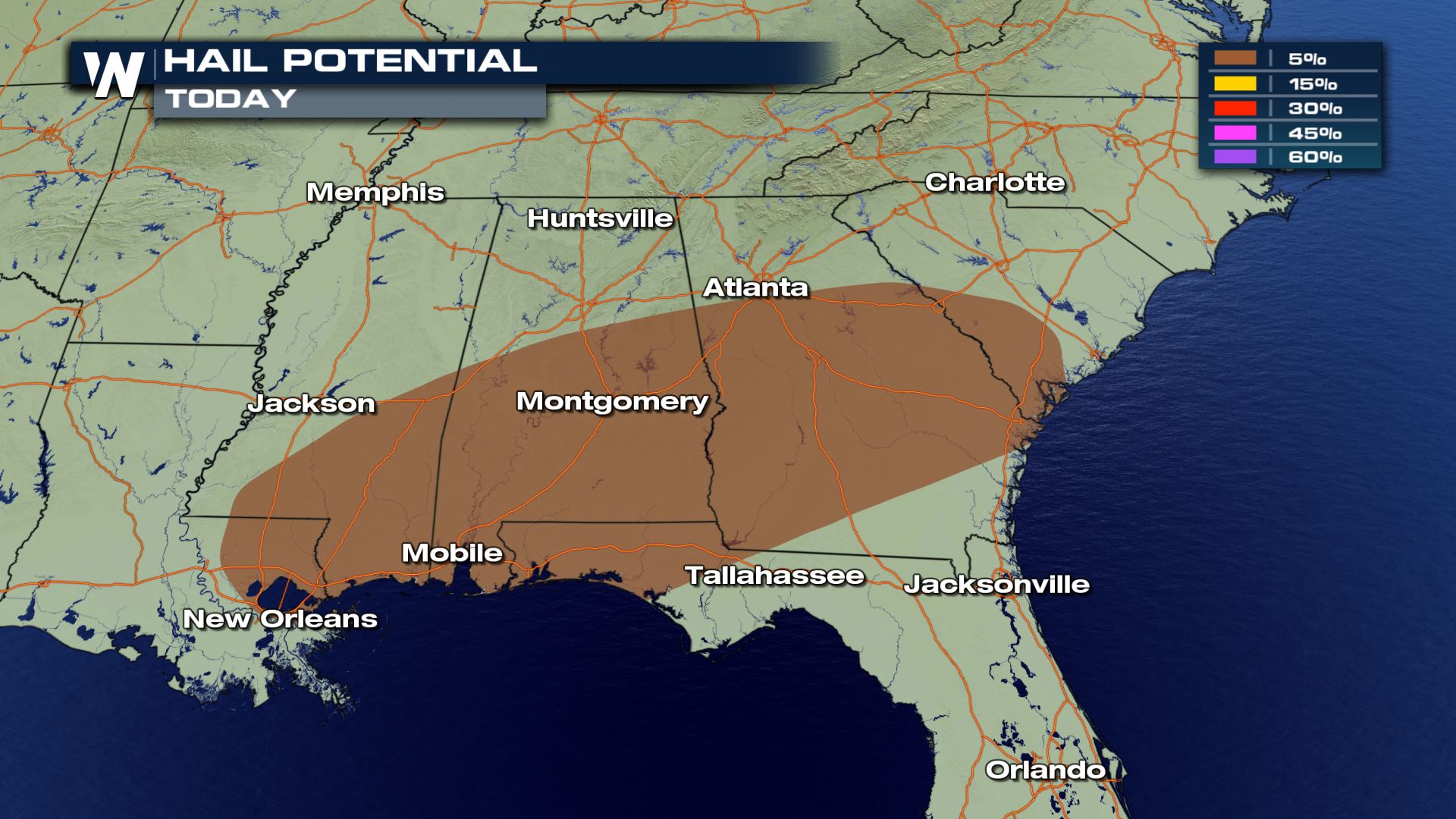 All modes of severe weather will be in the forecast with tornadoes and damaging winds as the biggest weather threats.
Forecast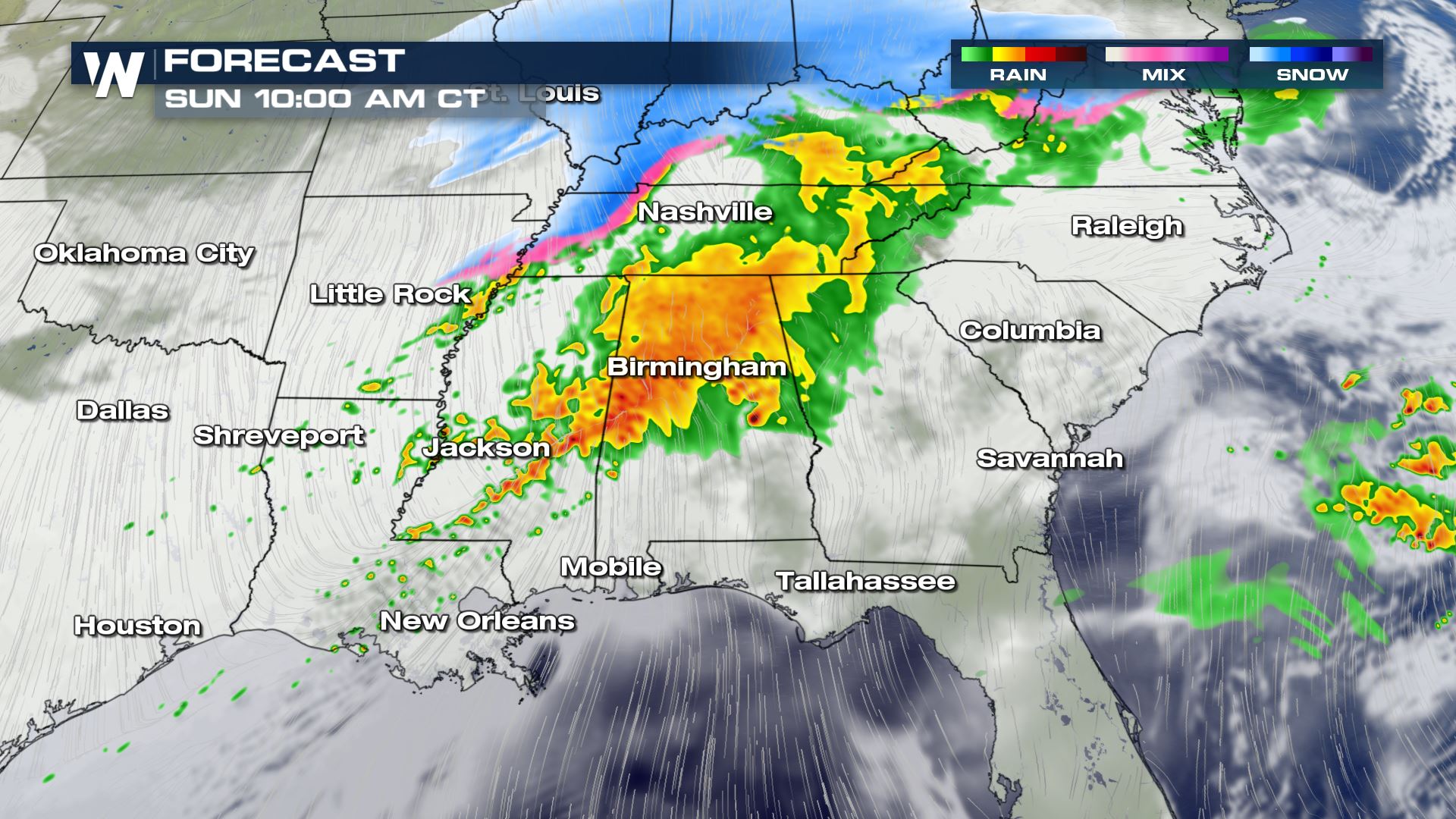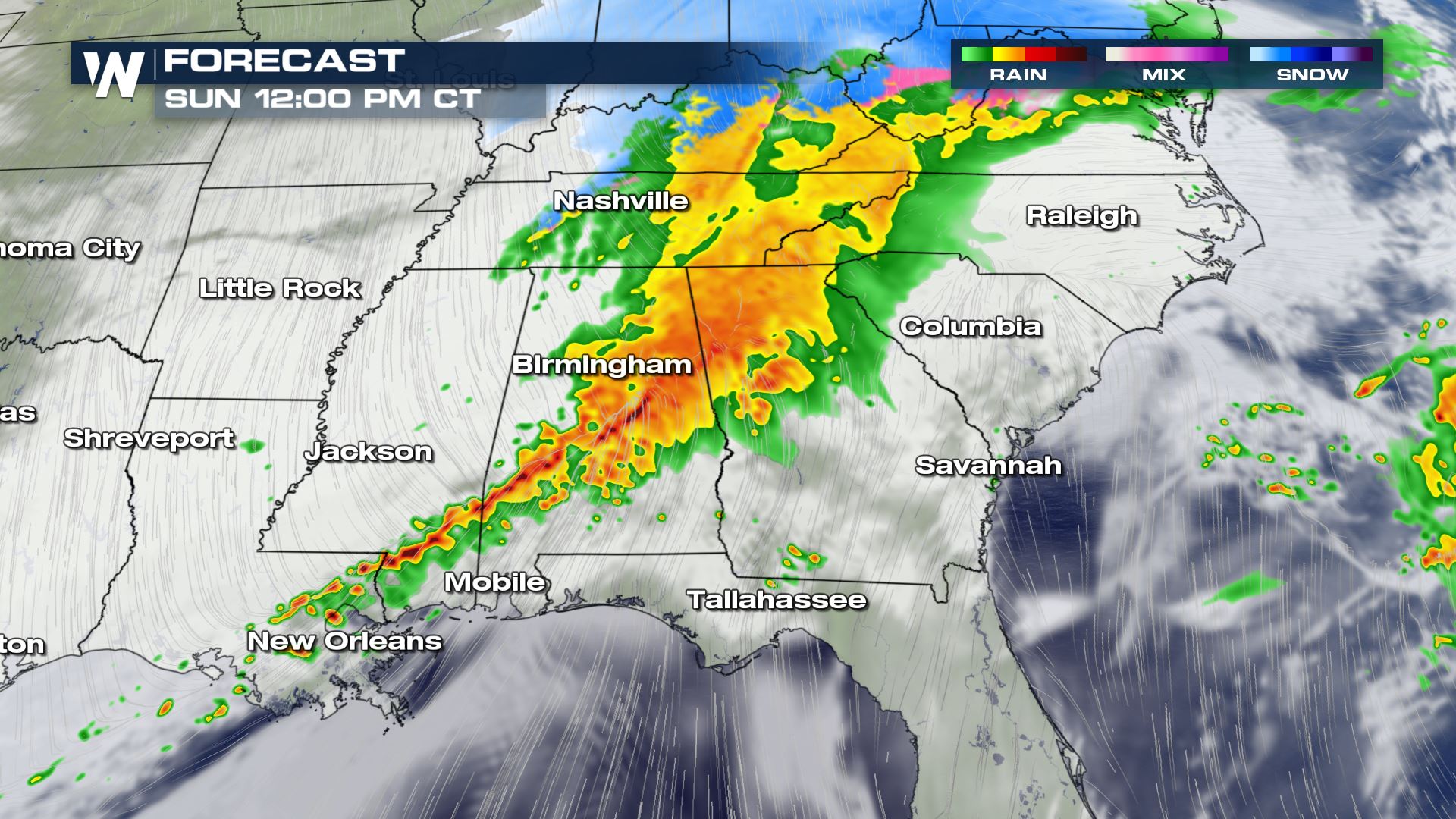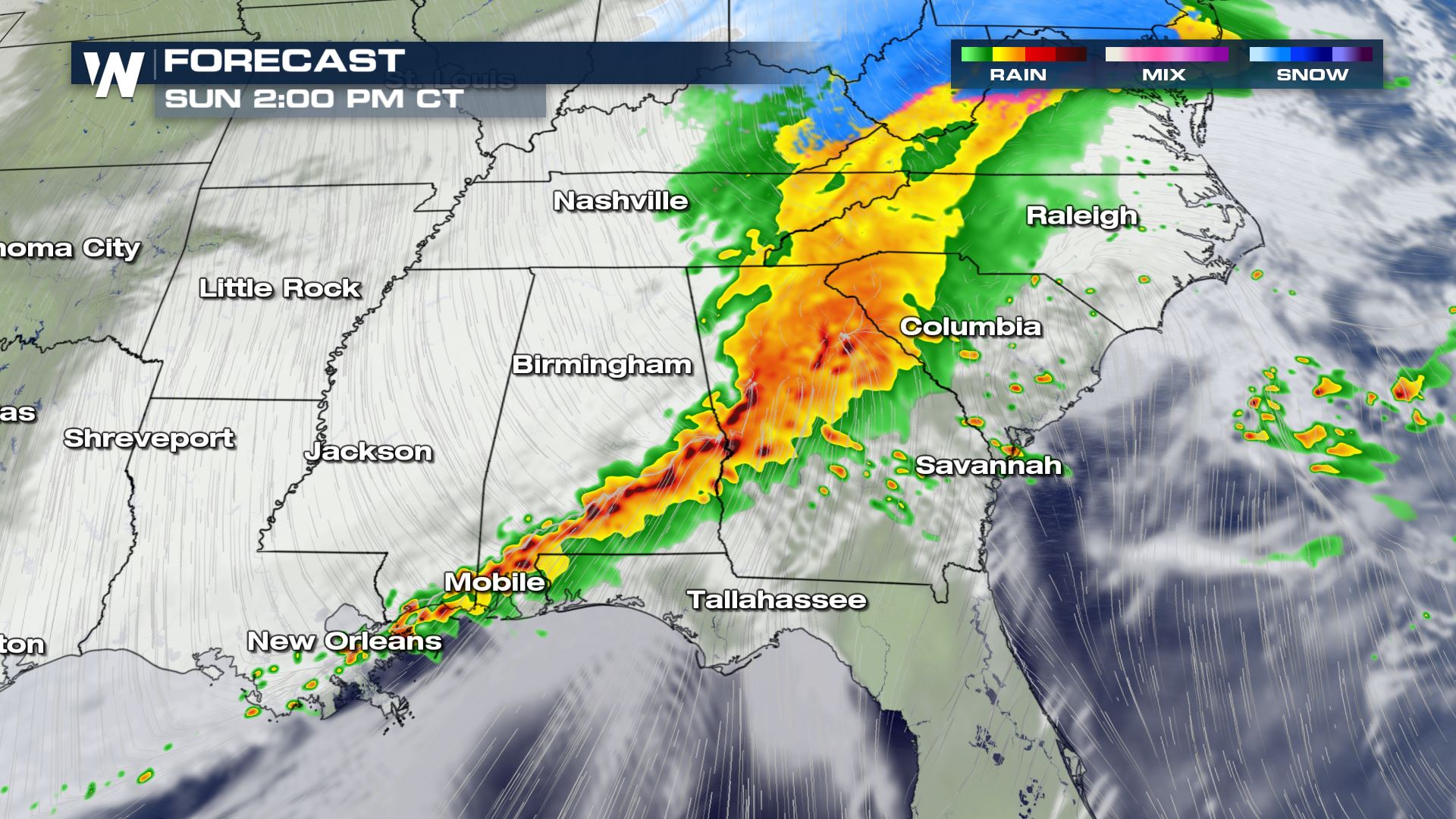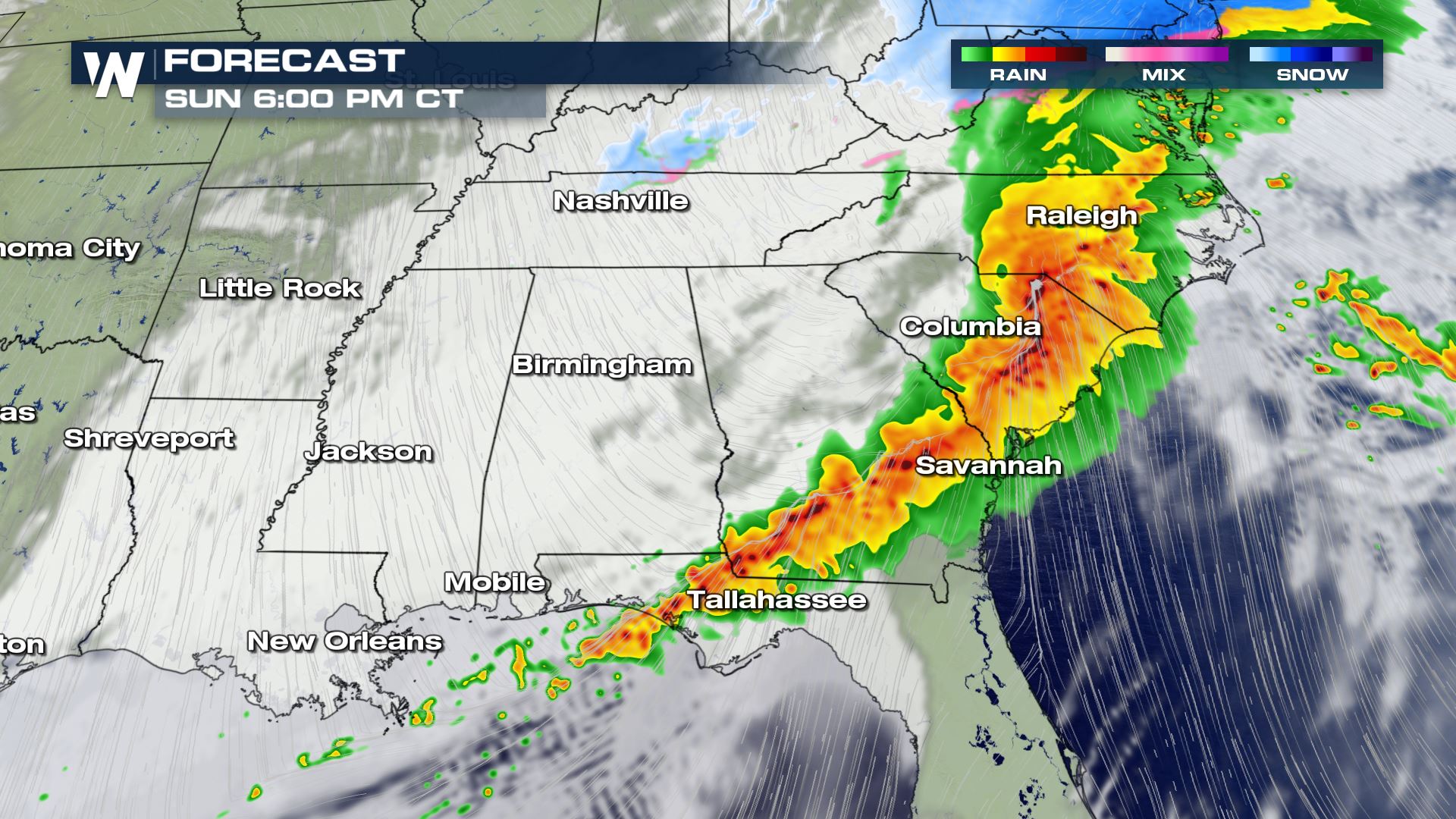 The latest timing will be all morning and through the afternoon for strong to severe storms.  The highest risk of severe storms will likely be for the early afternoon.  Keep it tuned to WeatherNation for more updates on today's severe weather.