Central Iowa remains under a Slight Risk for severe storms by the Storm Prediction Center. Heavy rain has the potential to cause flooding, especially between Des Moines and Chicago.
The Storm Prediction has the below areas highlighted for tornado potential Friday. Wind and hail will be the main concerns as well, reaching farther into Illinois and Missouri.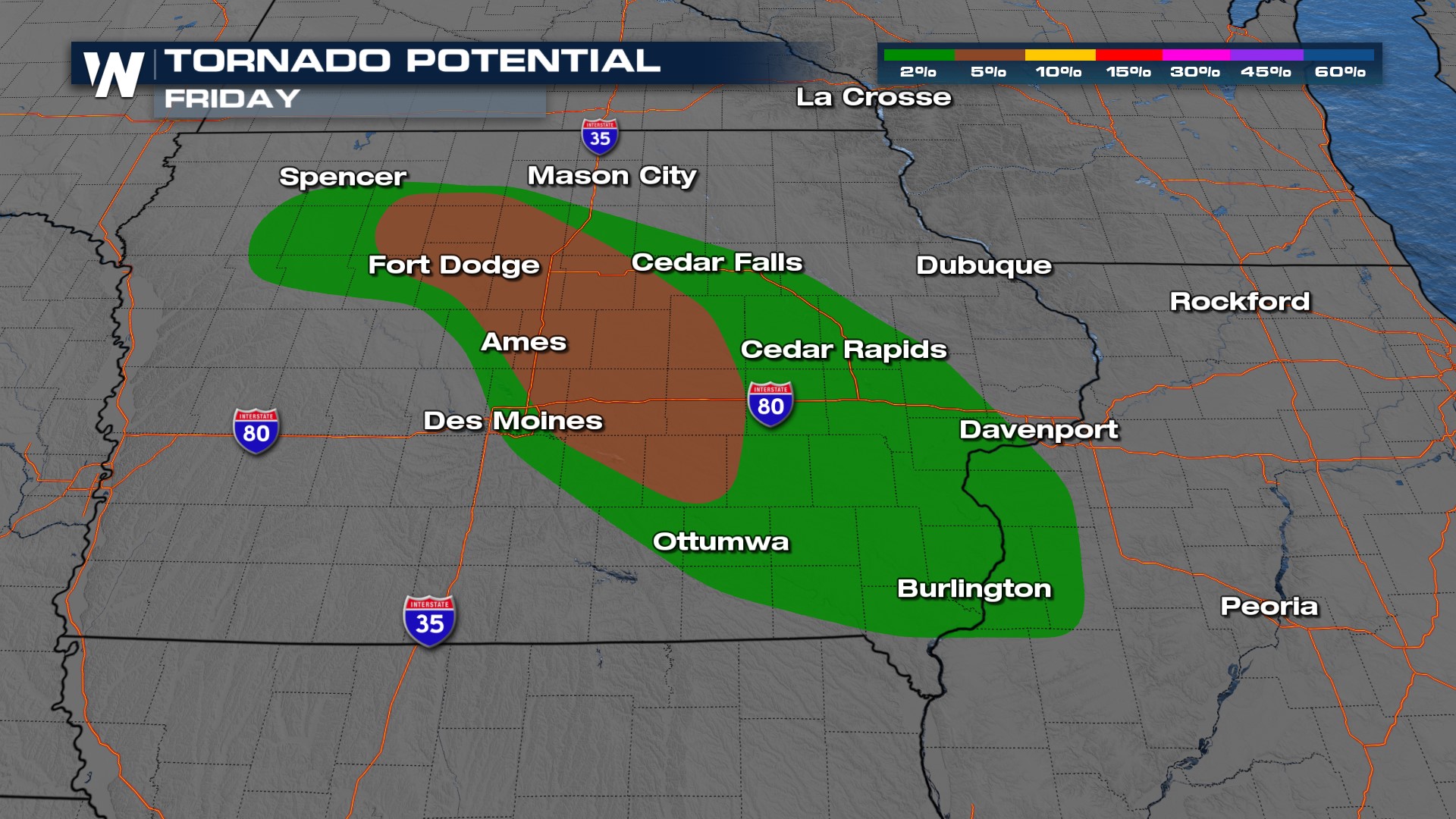 I-80 looks to be a bullseye for some of the heavier downpours Friday into Saturday. 2-4" of rain is possible along this swath, leading to the Weather Prediction Center to issue a Slight Risk (2/4) for flash flooding to occur.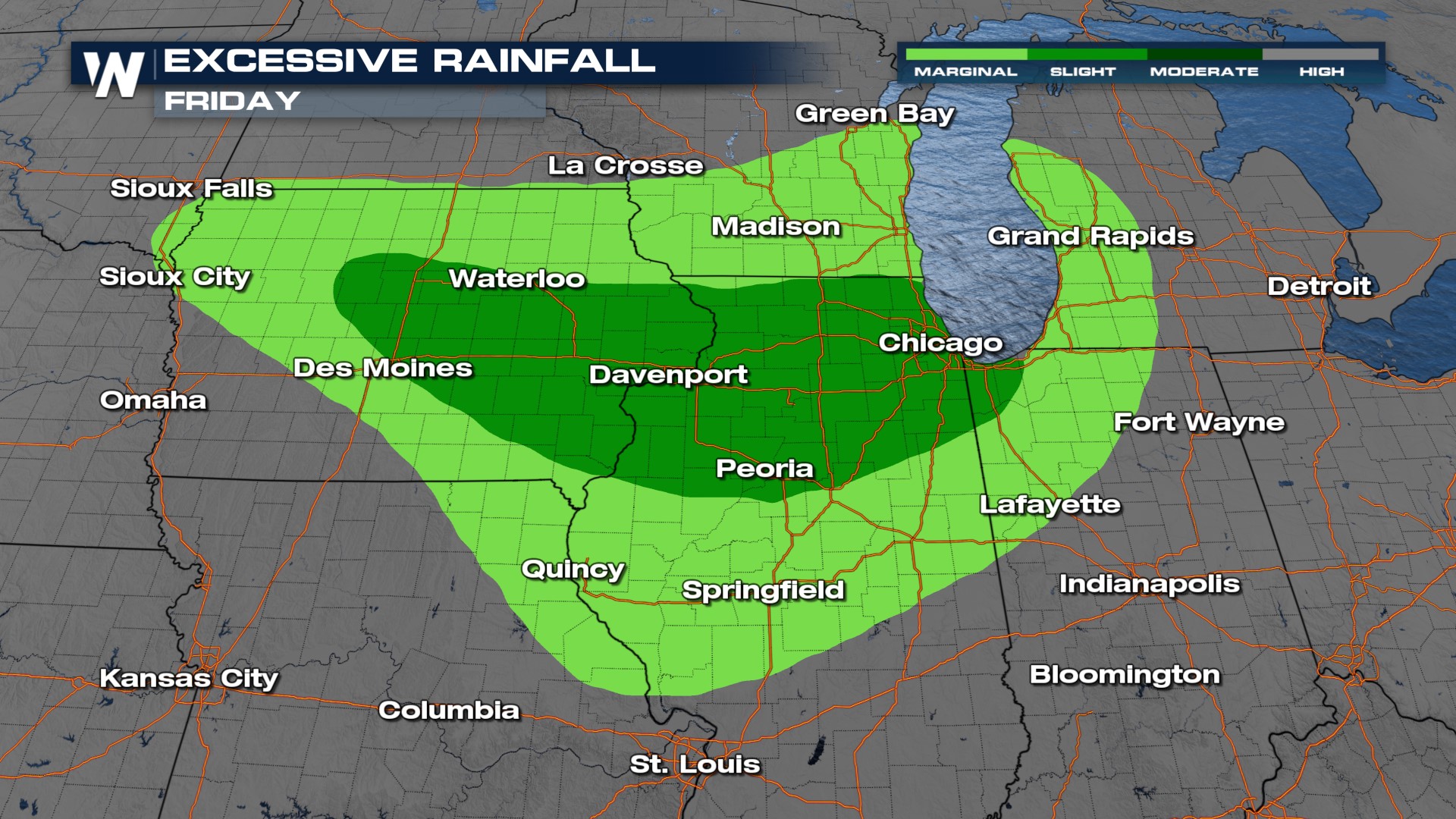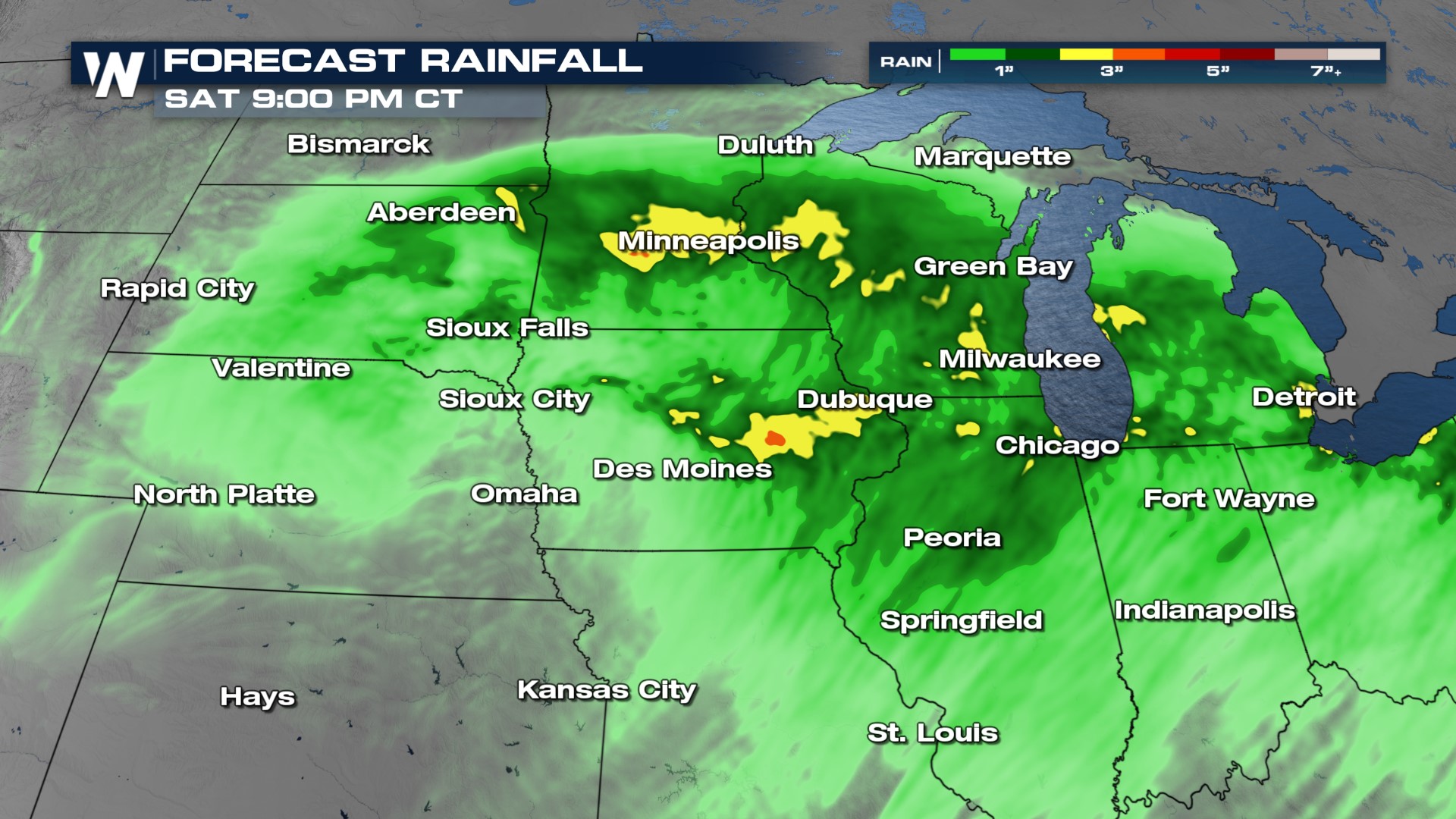 Get the latest forecast anytime for the Central Region at :30 past the hour - or on demand with the WeatherNation App.