TEMPERATURE TREND
---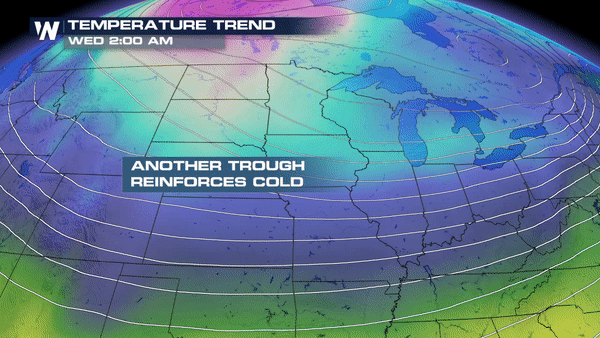 Arctic air will start to pool into the United States starting tonight. This will cool temperatures down quite a bit over the next few days.
TEMPERATURE FORECAST
---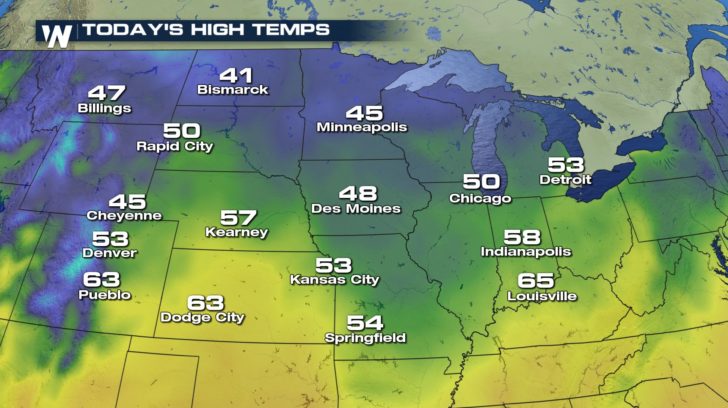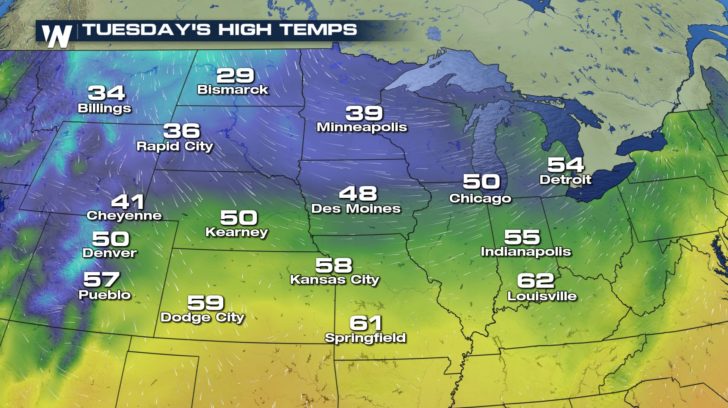 Temperatures today range from the 40s to the 60s, but with the cold air pooling in, some cities, like Bismark, will struggle to even reach the 30s on Tuesday.
SNOWFALL FORECAST
---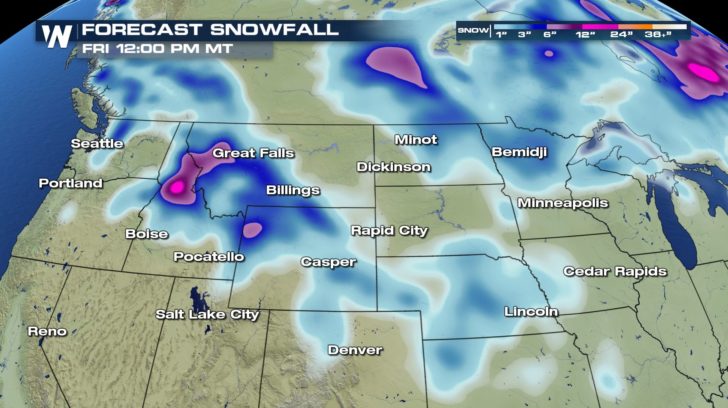 Mix the cold air with moisture moving into northern parts of the United States, and we should see snow! Many areas from North Dakota to Michigan will see anywhere from 1 to 5 inches of snow!
A LOOK AHEAD
---