Buckle up, Southeast. High temperatures are going to be swinging by 20-to-30 degrees this week, thanks to a powerful cold front that'll drop temperatures from summer-like levels back down to more of an early spring normalcy. Record highs were likely across much of the Southeast for Monday, with highs flirting with June-like levels for many. Some of these at-or-near record level high temperatures could last into Tuesday for parts of the Carolinas, Georgia and Florida.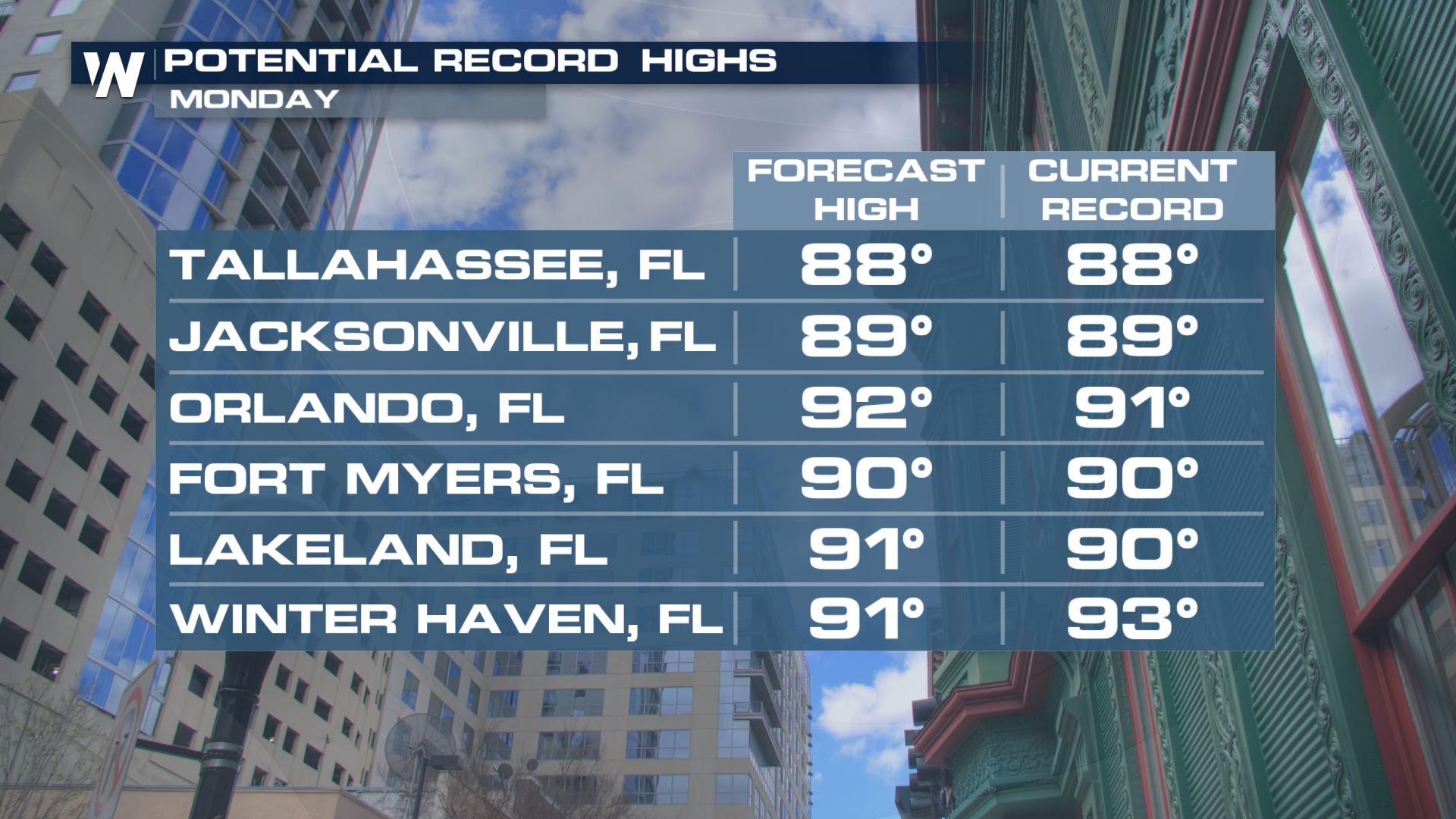 But, a sharp cold front,
capable of producing strong-to-severe thunderstorms
, will quickly drop those temperatures from late spring or early summer levels down closer to where they should be for this time of year. It's thanks to a strong storm system moving through the southern tier of the country, bringing with it a cold front that'll drop temperatures by 25 or more degrees in 24 hours or less.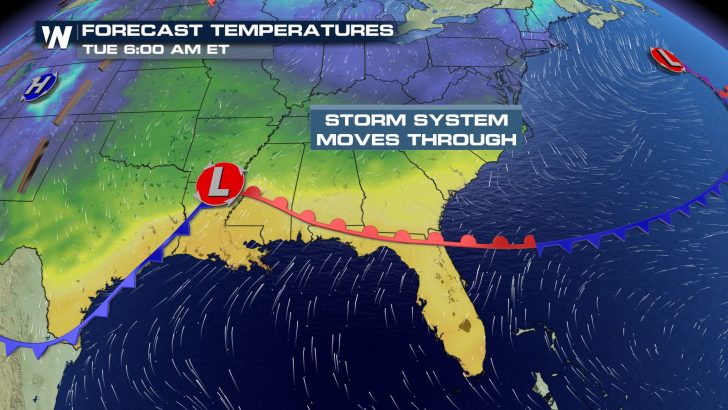 Take a look at some of these impressive temperature swings over the next few days. Places that'll either tie or break records on Monday will drop down to 5-10 degrees below average for this time of the year by Tuesday and Wednesday: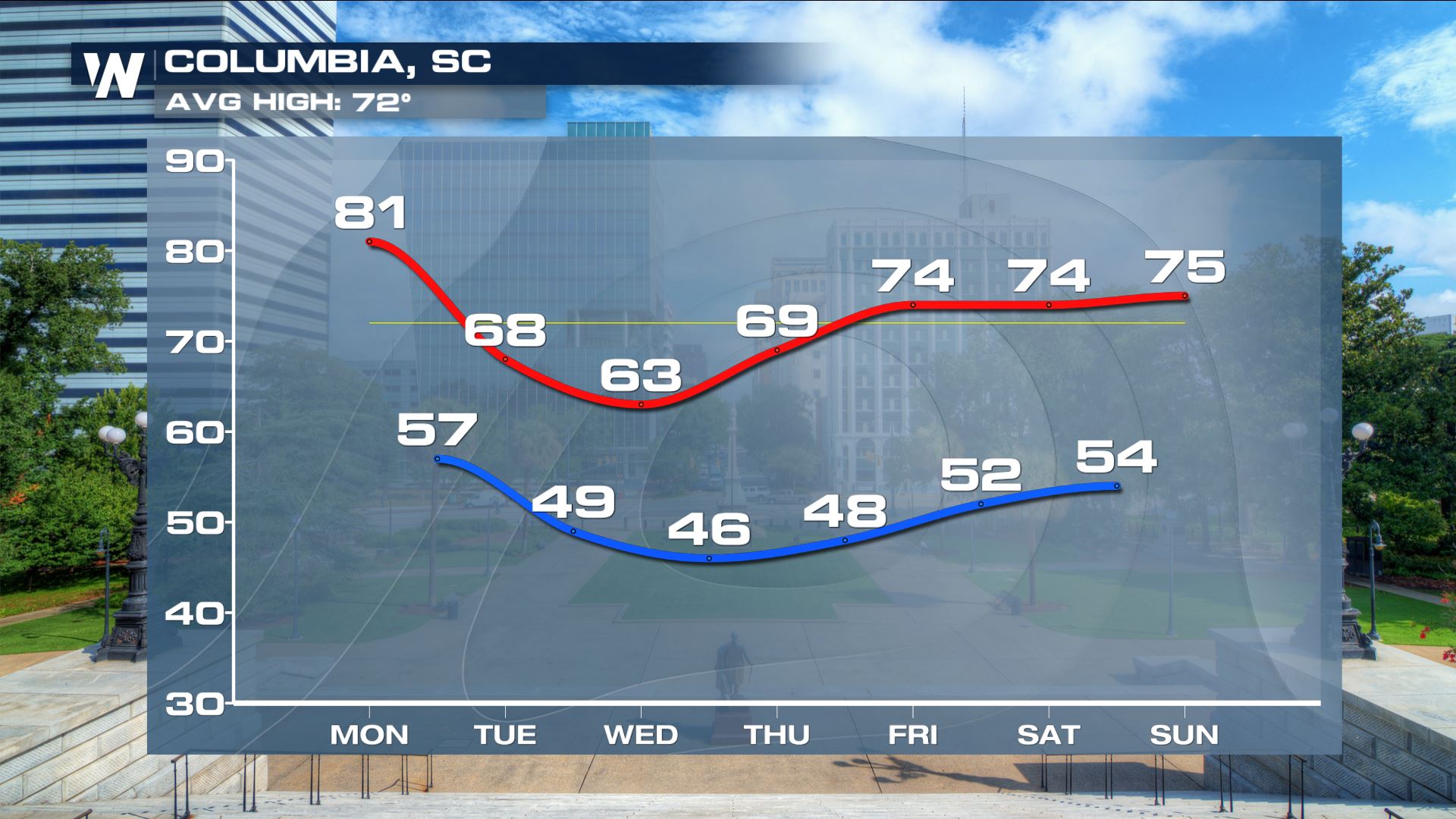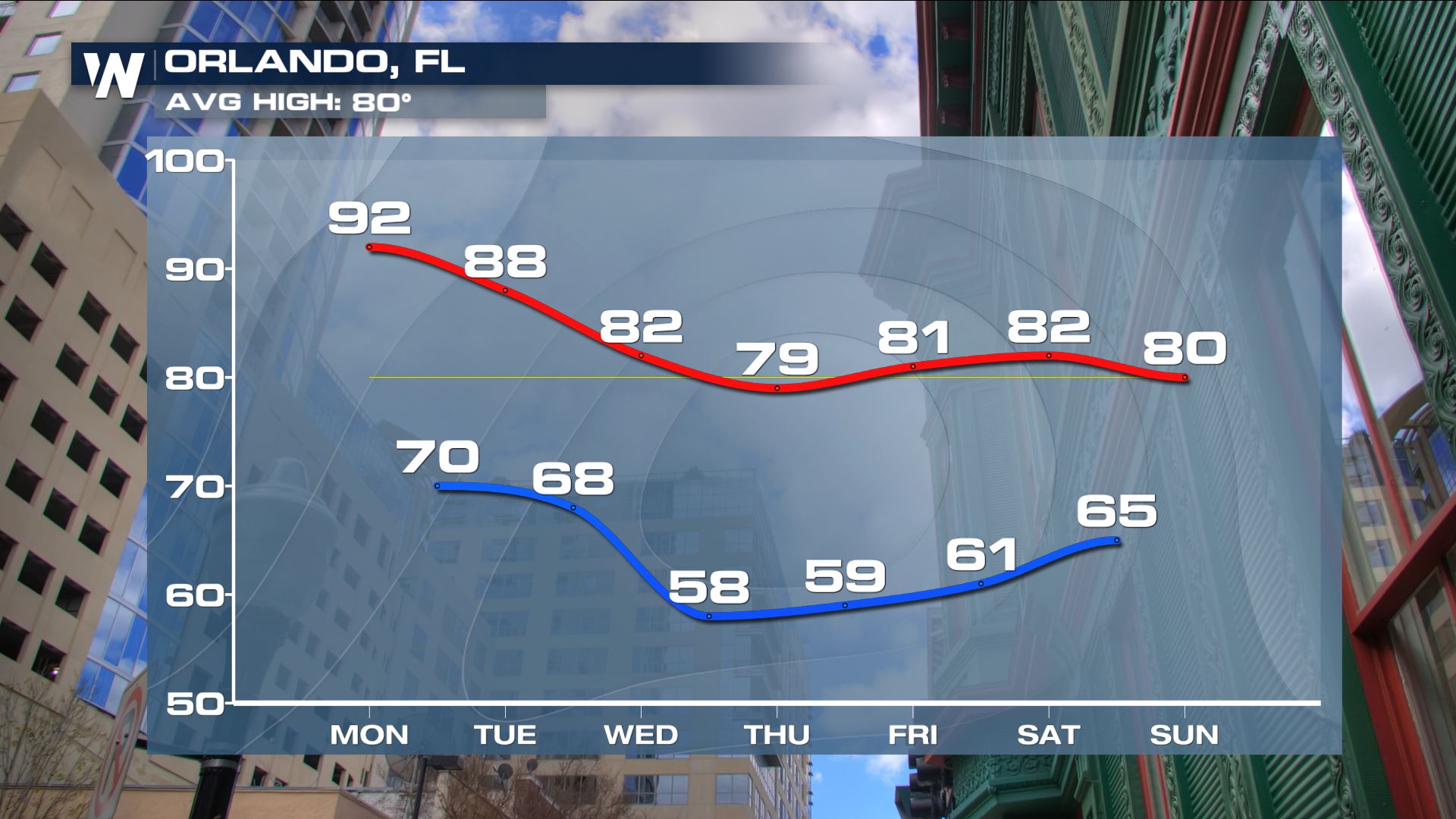 Spring, of course, is a transitional season after all. There's nothing particularly abnormal about these types of rapid temperature falls at any point of the calendar year, but this fall will come rather suddenly. Meanwhile, the long-range outlook shows more warmer weather moving back into the south and southeast by this weekend and into early next week. That would likely mean a quick resurgence of warmth is likely in this part of the country.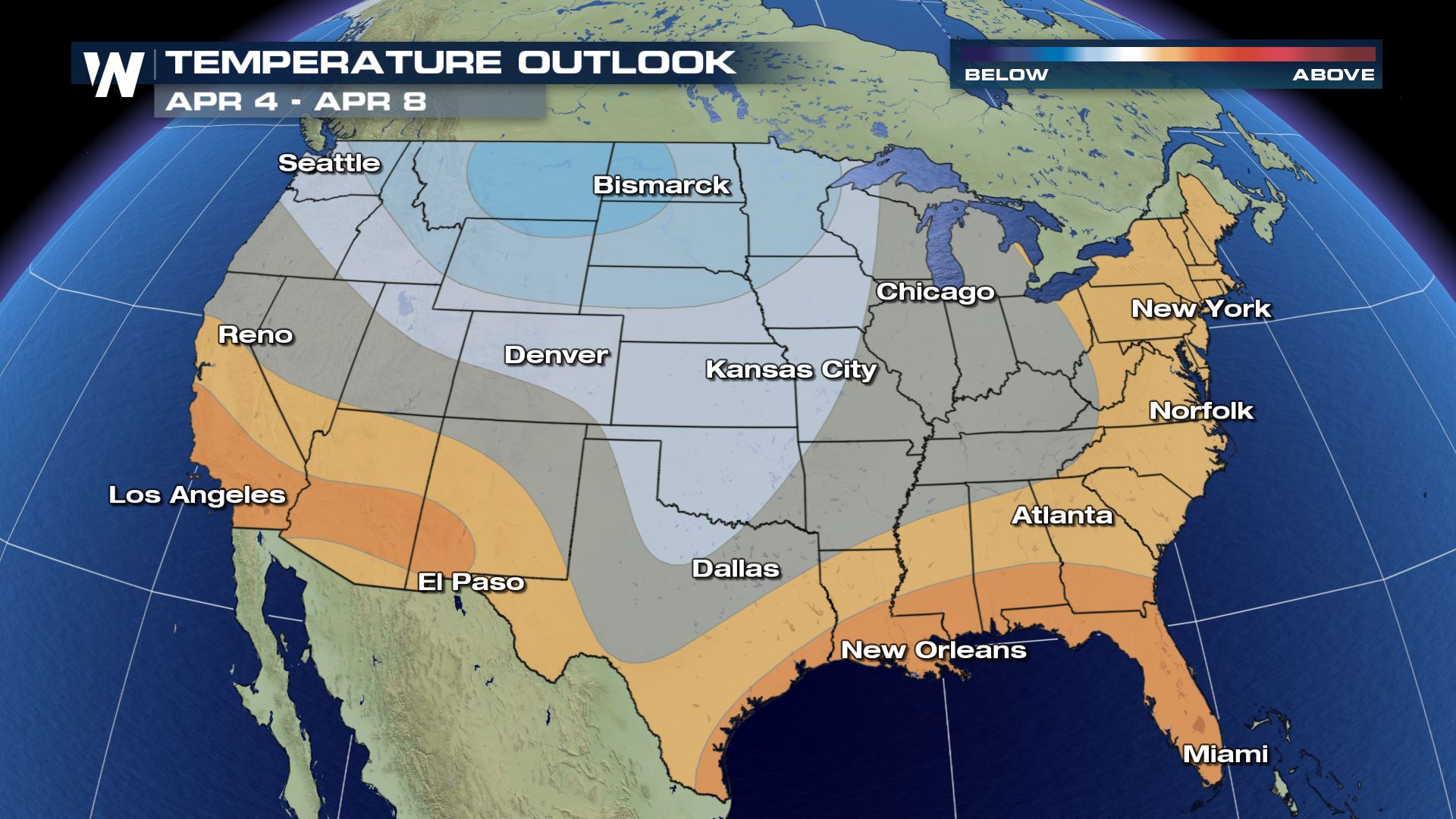 Stay with WeatherNation for the latest on this big temperature swing, and the strong-to-severe thunderstorms that could erupt as the mercury falls.